Join this week's florist special with Holly Heider Chapple, owner of 'Hope Flower Farm'. Widely featured throughout the wedding and event industry, Holly's floral work has been published in Martha Stewart, Southern Living, Country Living, Brides, and The Knot, among many others, here's what you should know about this spectacular floral designer, educator, and enthusiast.
A Life in Flowers at Hope Flower Farm by Holly Chapple
Wedding and event florist and founder of the Chapel Designers floral community, Holly is a creative visionary and a highly recognized and sought-after floral designer whose work has been published in countless prestigious publications and top industry blogs. Learn about Holly's floral journey, the inspiring story of Hope Flower Farm, and the values of hospitality, creativity, and community that embody her life in flowers.

A dedicated mother of 7, wife, and entrepreneur, Holly is a longtime resident of Loudoun County Virginia. With over 25 years of successful business experience behind her, Holly now serves as a teacher, speaker, and mentor for other professionals in the wedding industry.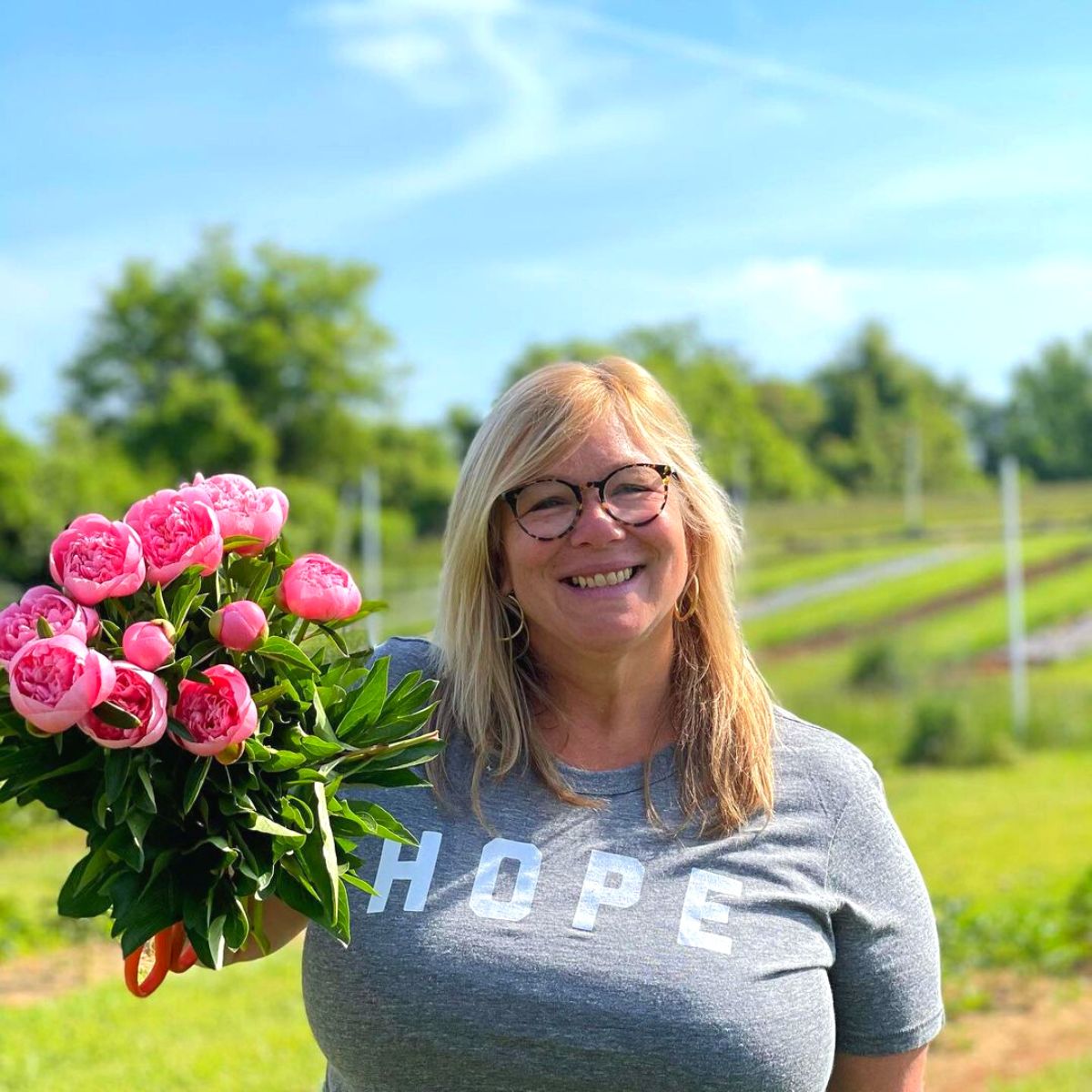 Holly currently sits on a trend report board with industry leaders, owns and operates Hope Flower Farm, and has launched her own product line with Syndicate Sales.
Her innovations and creativity are inspiring the world of floristry. Holly's signature characteristics are quality, clarity of vision, and an impeccable eye for design. Based on her incredible and unique sense of style, the term "Hollyish" emerged in 2011 as a way of describing designs that possess the elegance, beauty, and creativity of those designs that leave Holly's studio. Just another reason why the industry calls Holly Chapple 'the flower mamma'. In this florist special, Holly invites you to study with her @hopeflowerfarm via @chapeldesigners, online or in person! She will be there to support you in this next phase of your blooming career!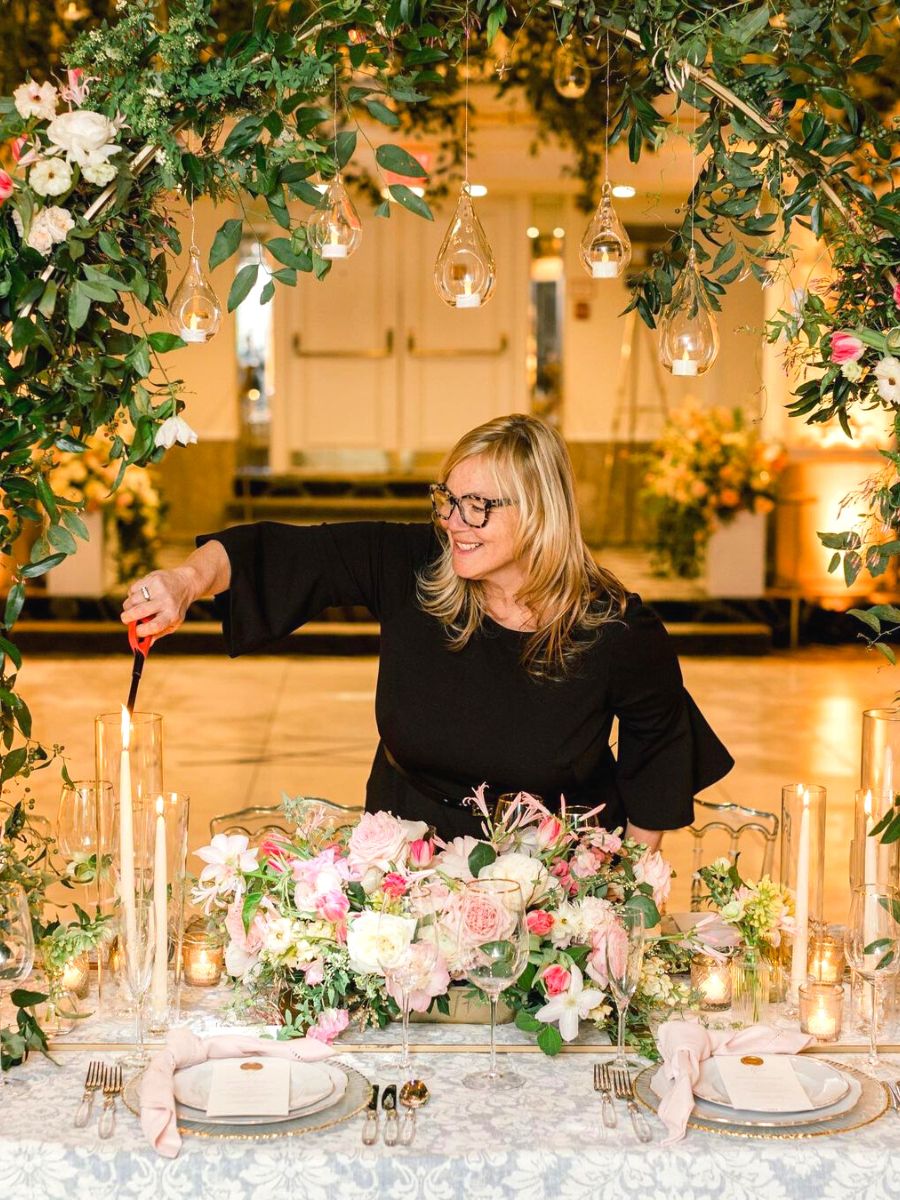 Constructing and Creating a Thriving Floral Empire That Educates and Helps Flower Advocates
Hope Flower Farm and Winery is a family-owned event space, floral education retreat, and working farm. You can find the businesses 25 lush acres tucked deep in rural Northern Virginia near Leesburg in Loudoun County.
Each week of the growing season brings something new. You can pick your own flowers or subscribe to their floral CSA program. You can also celebrate your favorite blooms during the farm's festival weekends like Tulip Days, Peony Days, and Dahlia Days as well as enjoy live music, freshly cut farm flowers, picnics, and a glass of wine. The beauty of Hope Flower Farm is the diversity of educational activities as well as the discovery of the impact flowers have on the world.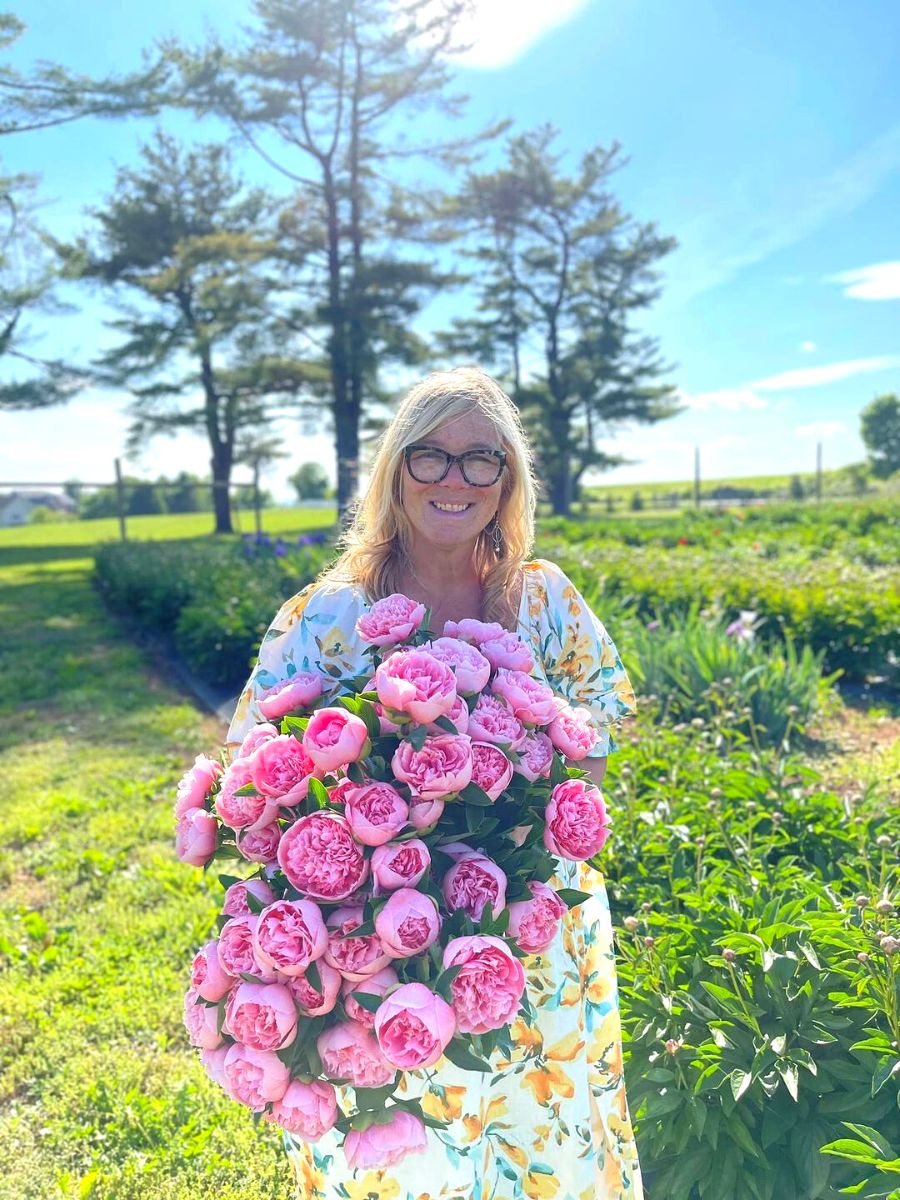 Hope also hosts weddings, styled shoots, and events outdoors and in their historic buildings. With the farm's stunning stone farmhouse and three renovated barns, Holly and her team have built a venue for almost any event. They frequently hold floral education classes and workshops featuring fresh-cut flowers grown right on the farm. For florists who can't make it to Hope, they also offer online classes. The ultimate mission is to educate, entertain, and make it simple for members of the community to know the benefits of living a life with flowers.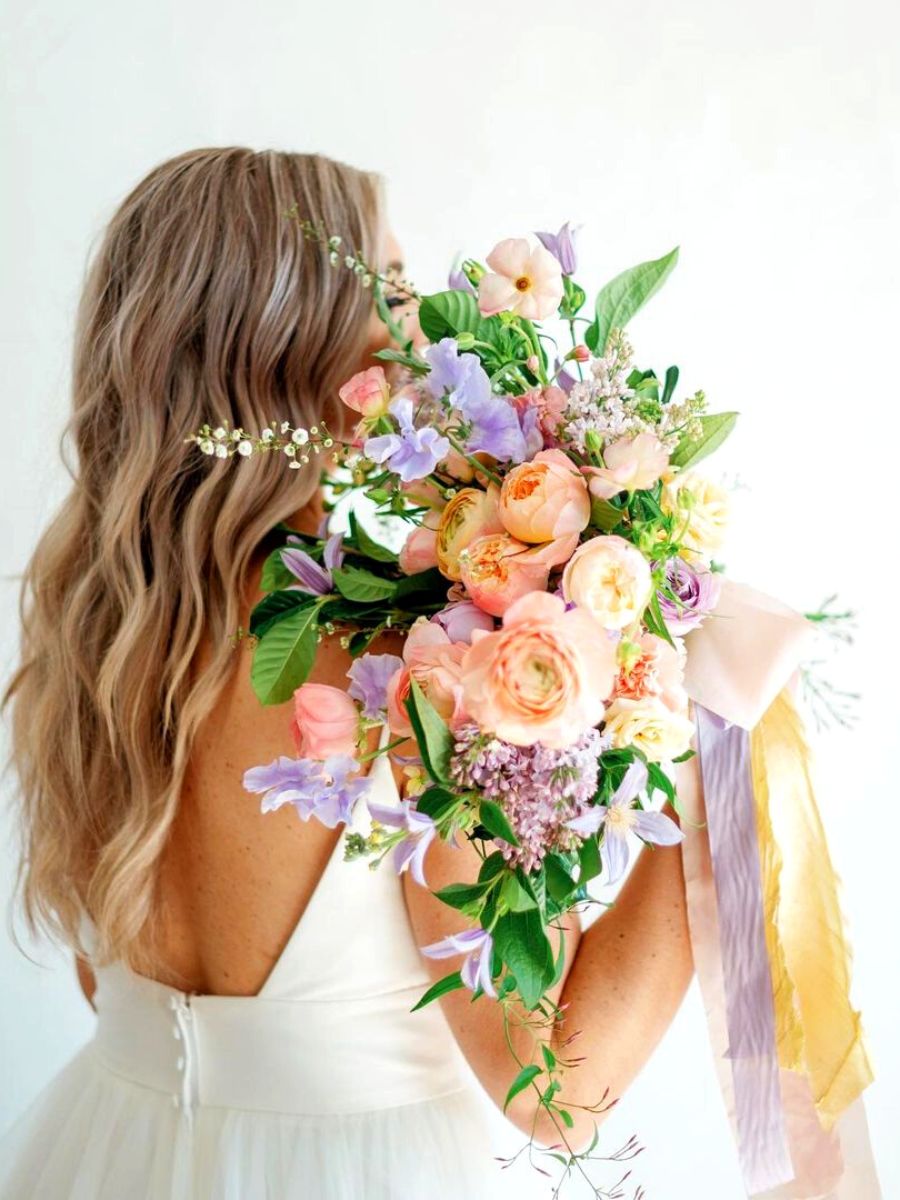 Educational Flower Workshops by Holly Chapple
Holly Chapple offers two types of classes to learn about the flower world—online and in-person workshops. Through her insightful classes, she hopes to expose every single guest to the beauty of her farm and the joyful process of arranging flowers. The designs you will create along with Holly will be inspired by the season and the incredible blooms growing at Hope Flower Farm. Every class offers different design techniques, palettes, and best of all—sexy stems!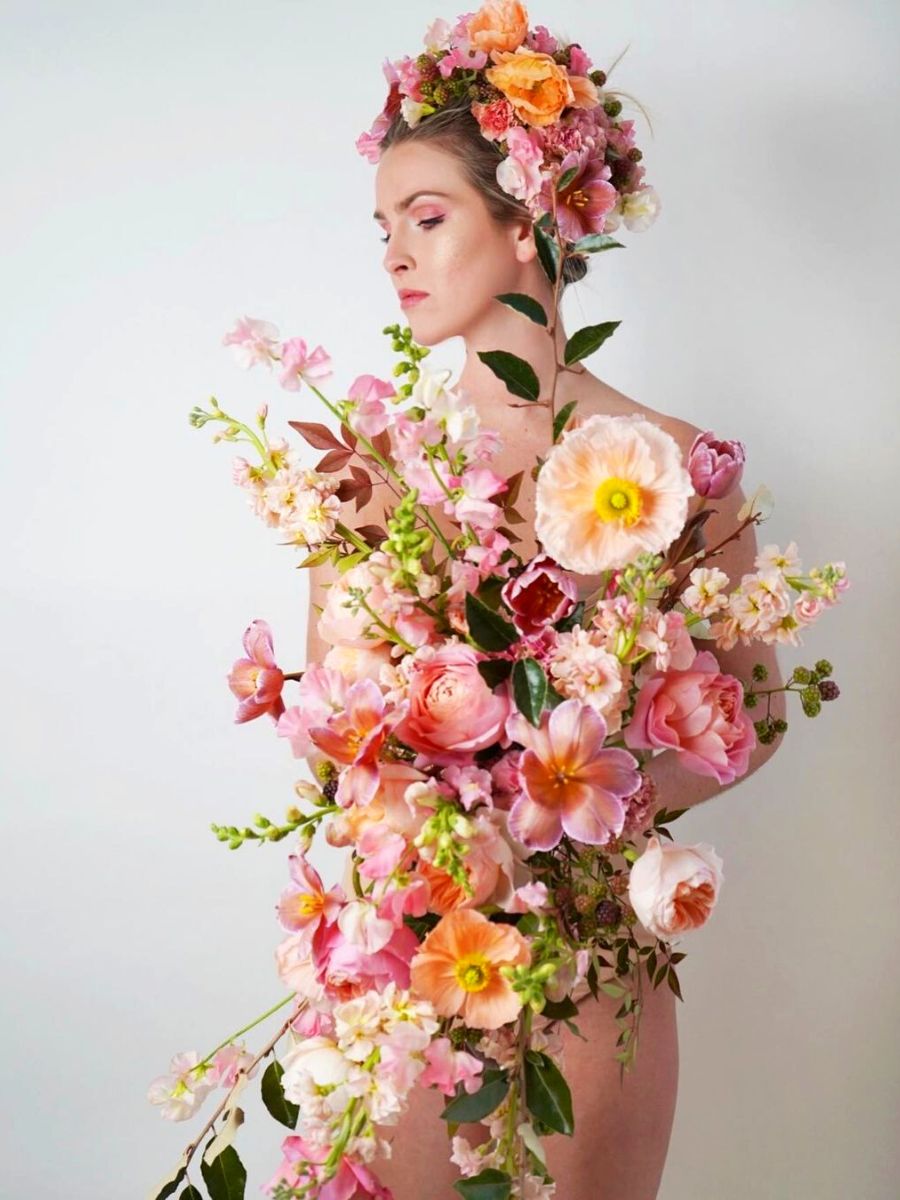 If you enroll in her online courses such as 'Become a Garden Rose Expert, 'Gathered and Styled with Holly Chapple', and 'Making a Bridal Bouquet with the Holly Chapple Egg', among many other courses she offers, you'll be able to learn specific floral design tips and techniques from Holly Heider Chapple herself. Check out all her
courses
to know which is the best fit for you in order to elevate your floral career.
PS: You'll be taking home your personalized designs to enjoy!
Workshops Coming Up by Holly Heider Chapple
If you're excited to learn from Holly and other outstanding professionals in the industry, she'll be hosting an amazing workshop alongside Gregor Lersch. Holly is beyond honored and thrilled to welcome back world-renowned educator Gregor Lersch to her farm. To provide the best education to the designers of the Chapel Designer network, Chapple began partnering with Gregor in 2015; in fact, he was one of the first educators at Hope Flower Farm.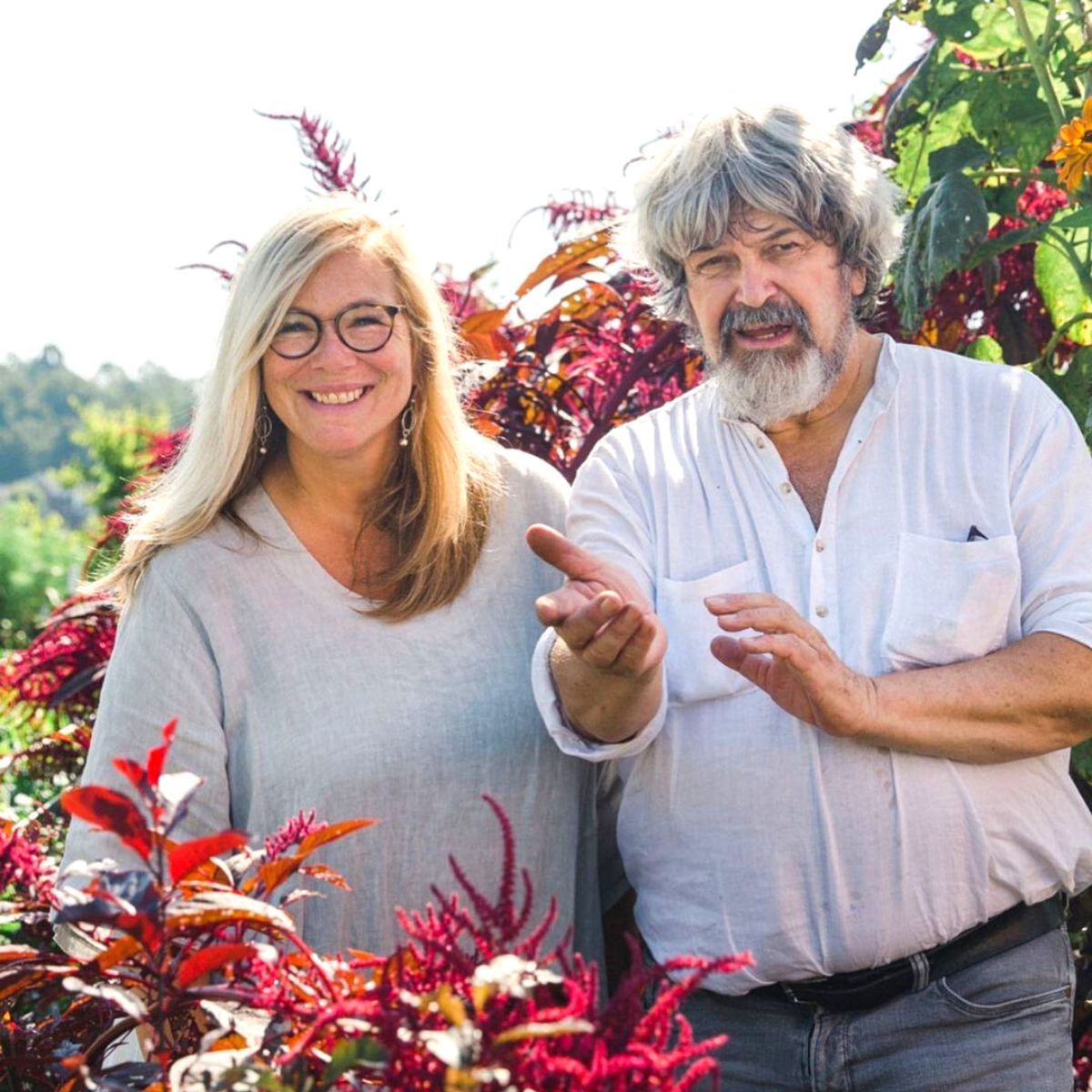 Gregor's broad knowledge of materials and mechanics makes him the perfect educator for designers hoping to bring something fresh and exciting to their designs. Attendees will benefit from Gregor's endless creativity and artistry and his stories of thriving and evolving in the floral industry. Holly will share her signature design styles and mechanics with attendees and lead in business and marketing discussions. Students will experience hands-on design time with Gregor and Holly and experience how the two designers work together. You can now get your tickets!
On the other hand, the 'Flowerstock 2023' workshop is also coming up. Talented floral designers and educators such as Susan McLeary from @passionsueflowers, Natalie Gill from @nativepoppy, Paulina Nieliwocki from @bluejasminfloral along with @brooklynbloomsnyc will be joining Holly for an extravagant event. Save your spot!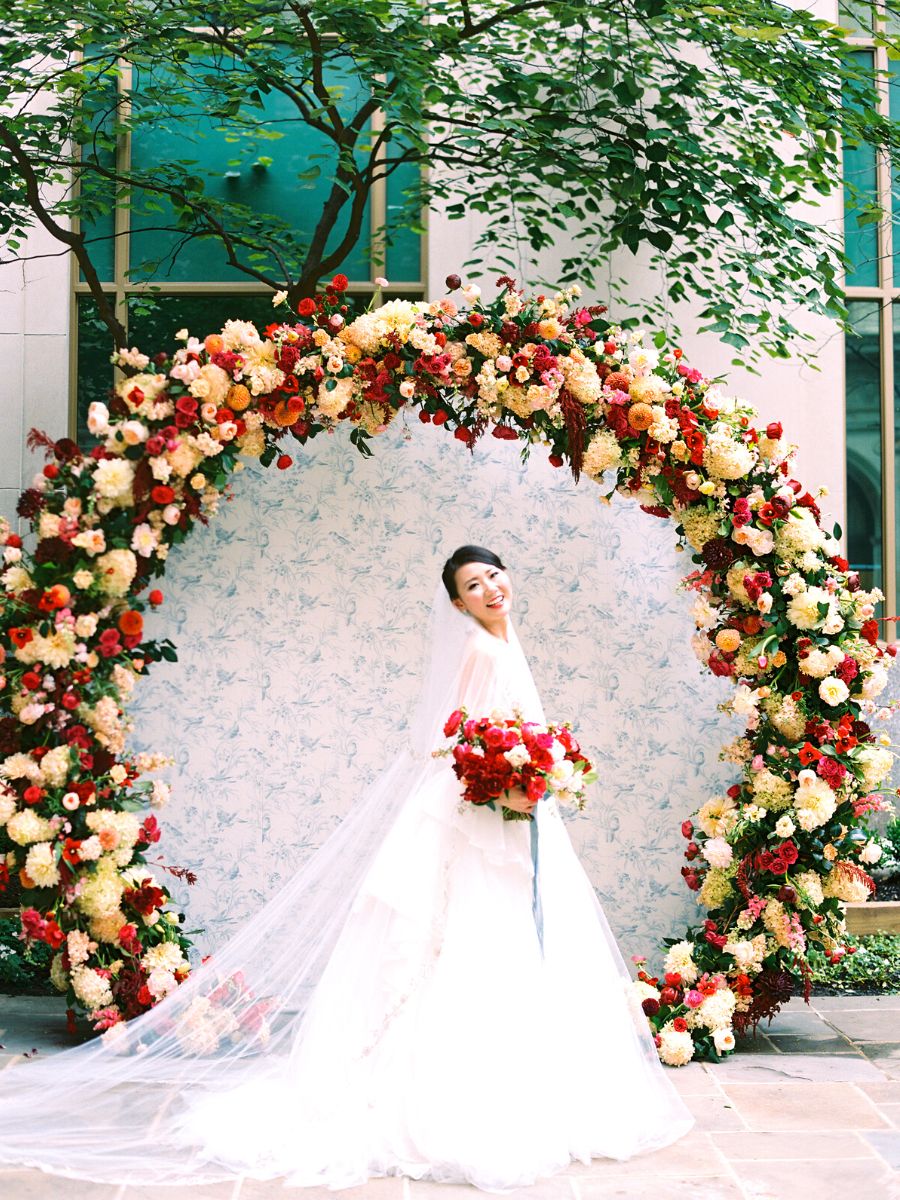 A Symbolic Heartfelt Meaning Behind Hope Flower Farm
In the spring of 2022, Holly Heider Chapple had to say goodbye to Evan, her husband, and the heart and soul at Hope Flower Farm. He was a person who had a profound and unforgettable impact on everyone who met him. The love between Holly and her husband and the way he took care of his family was amazing. Nowadays being surrounded by so many friends hopefully gives her strength and comfort to keep her family and business running. All the flowers growing on the farm have their own meaning to Holly, especially now. Evan is symbolically present in every moment and day at Hope Flower Farm and it will forever be the place where Evan lives, through all the trees, bushes, and flowers.
More About Holly Heider Chapple
Holly, besides running a very successful and meaningful flower business also has her own book called 'A Life in Flowers' published at the end of 2021 after twenty-eight years in the making. Emotions have been running high ever since she launched her book and expresses she has so much to be grateful for and still so much to give and teach to the world. Holly spends a lot of time focusing on gratitude because if she didn't, she would be swept away by the tears. Chapple is extremely thankful to everyone who has supported her family, this company, and her crazy dreams.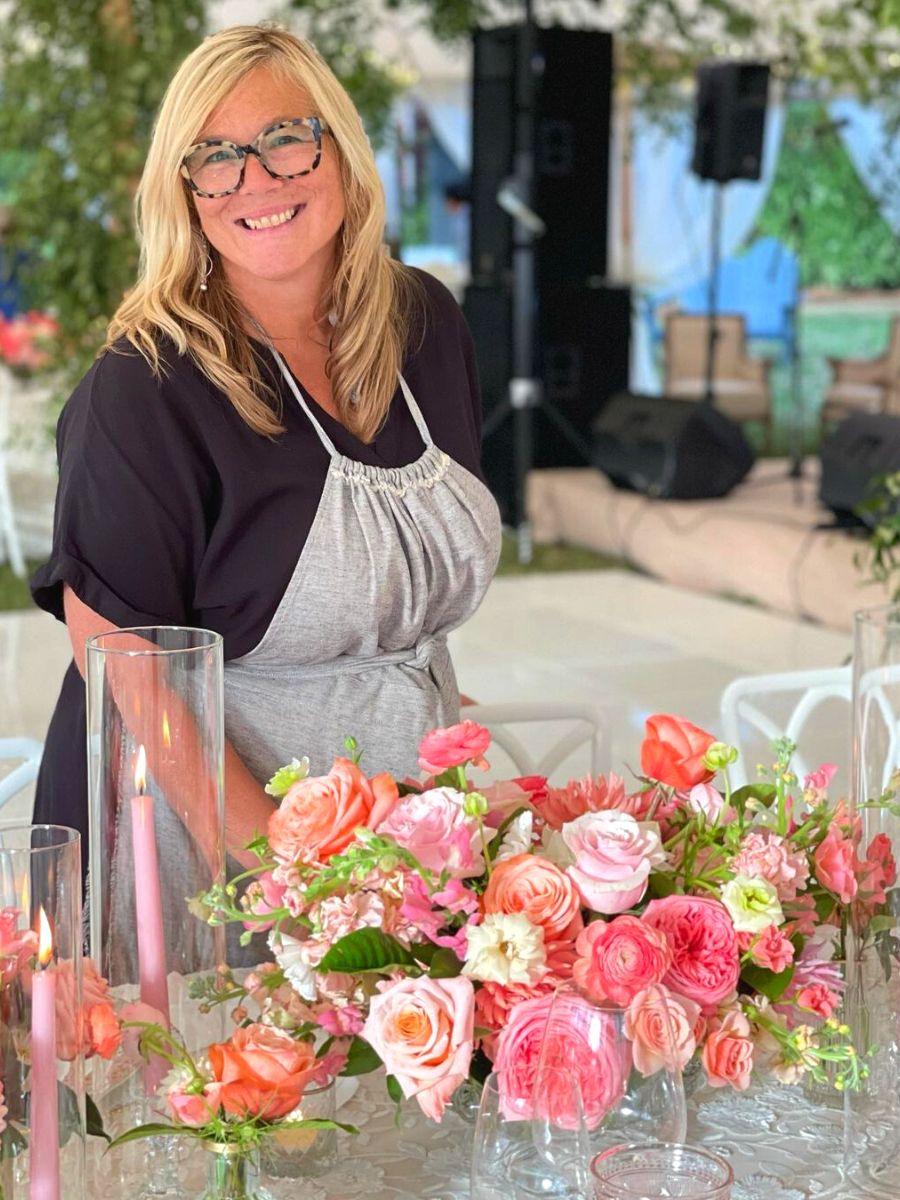 Photos by @hollychapple.