Julia Rose, (yes that's her last name), also known as @flowersbyjuliarose on Instagram, is a renowned and very experienced floral designer and professional. Many seek Julia's expertise through her workshops and others find loads of inspiration in what she does and contributes to the flower industry.
Meet the Creator of Flowers by Julia Rose
Julia Rose is a florist based in Australia and is the owner of the business 'Flowers by Julia Rose'. Her passion for flowers started at a young age when she would help her mother tend to their garden. She then went on to study floristry and gained experience working for different florists before starting her own business.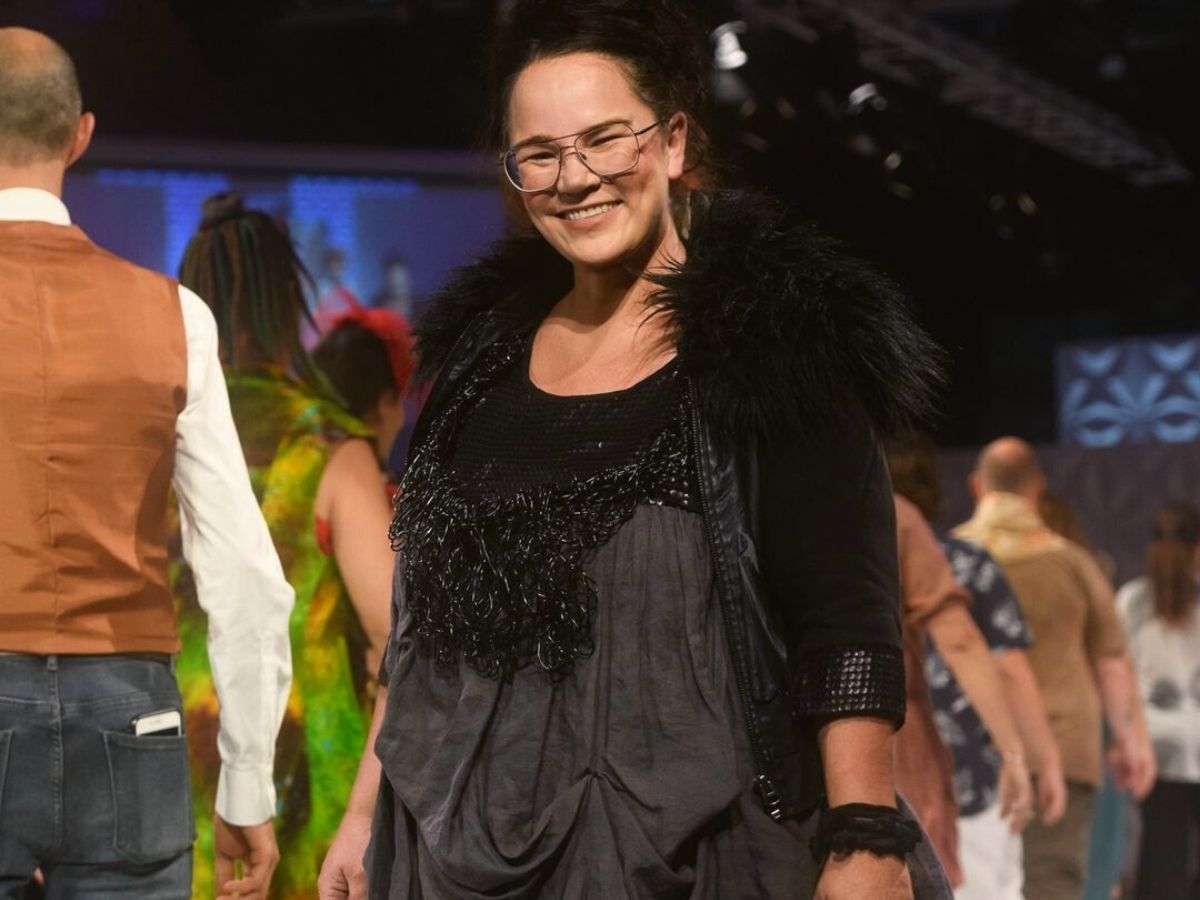 Julia is known for her stunning floral arrangements that are often inspired by nature and the changing seasons. She enjoys working with a variety of flowers and foliage and is skilled in creating arrangements for weddings, events, and corporate functions. Through her Instagram account, Julia shares her love for flowers and her creative process with her followers. Her page is filled with beautiful images of her floral designs, as well as tips and tricks for arranging flowers.
The skilled floral professional has gained a large following on Instagram and has collaborated with several well-known brands, floral artists, and incredible magazines worldwide. She continues to inspire and delight her followers with her passion for flowers and her beautiful creations.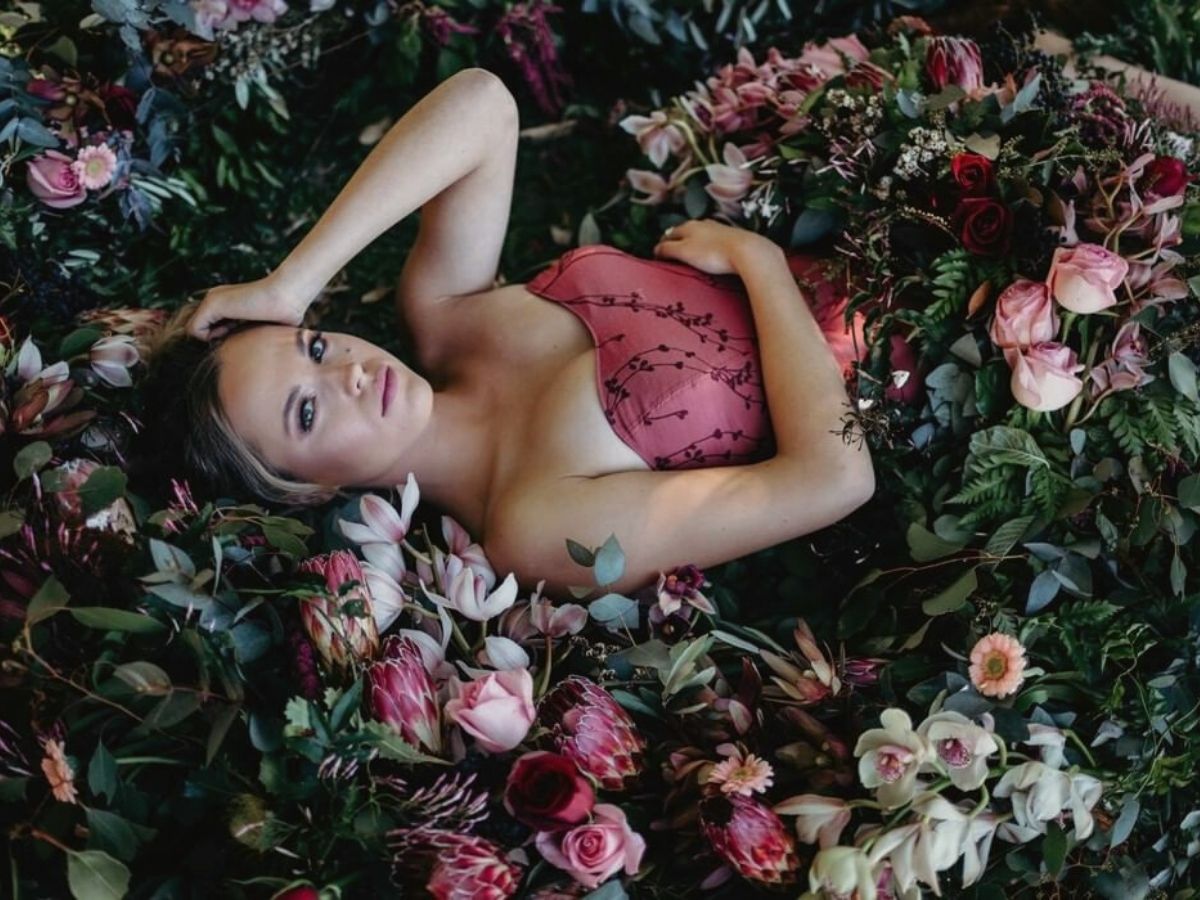 Julia Rose Is Widely Known in Australia
Julia Rose was a teacher of floral art at the Gold Coast Institute of TAFE for many years. Floral Schools from around the world guide their students to her social media pages for inspiration, given she's such a huge figure in the floral world.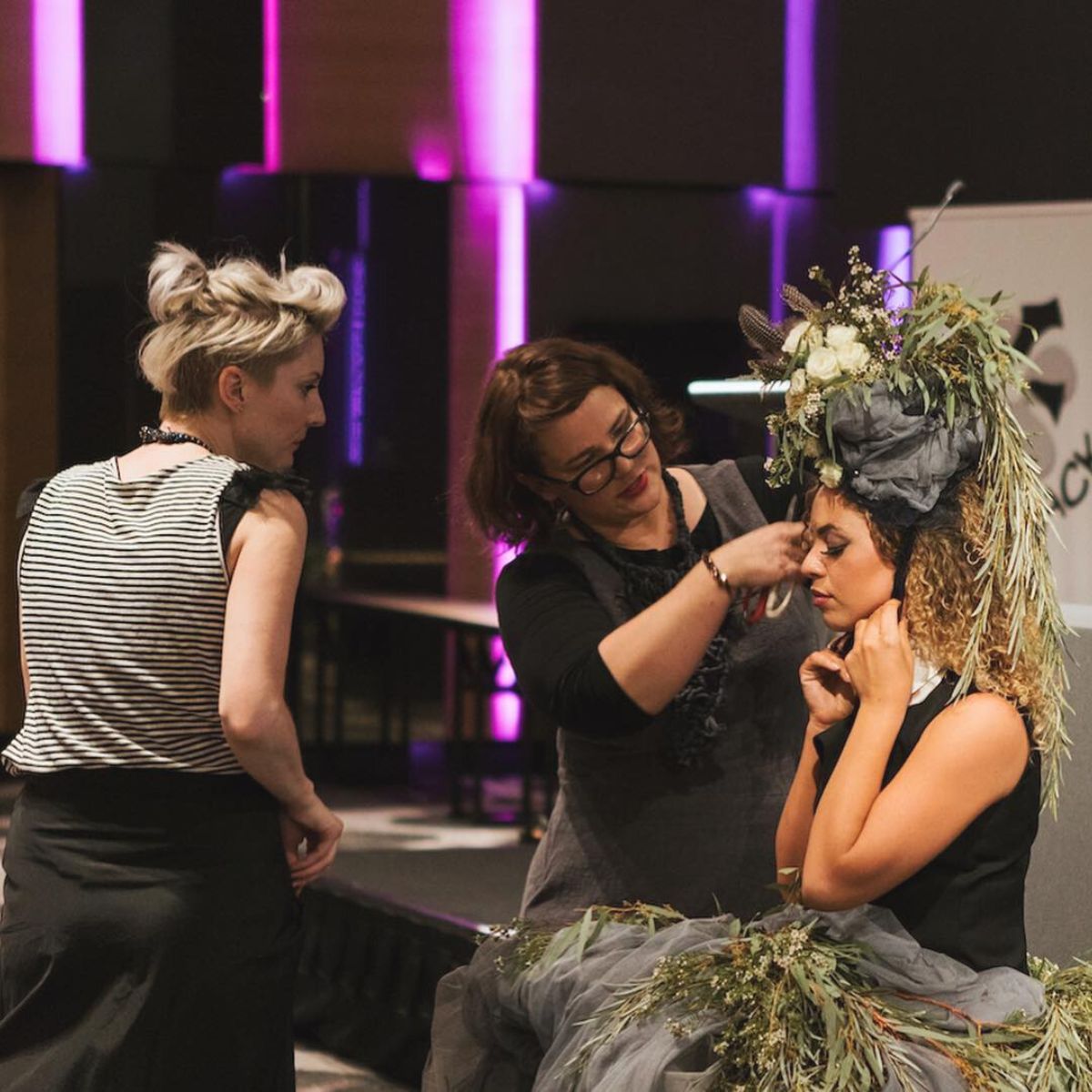 She currently travels along Australia dictating insightful workshops within the floral industry for reputable growers, floral accessory suppliers, and the Floral Association of Australia (FAQI). It's important to know that Julia Rose conducts workshops for everyone all the way from professional florists to flower lovers.
"I Find the vast majority of Workshops I conduct are made up of a wonderful creative mixture of people. Photographers, stylists, interior designers, event planners, artists through to gardeners and everyday flower lovers"
Floral Work Full of Joy, Enthusiasm, and Whimsical Designs
There's an underlying richness to her designs that is almost Renaissance or Dutch Baroque — but there's a fairy tale quality too that hints at characters from A Midsummer Night's Dream or Cicely Mary Baker's famous fairy illustrations. But her work is not studied nor is it academic; it is full of joy, whimsy, and the sheer love of flowers.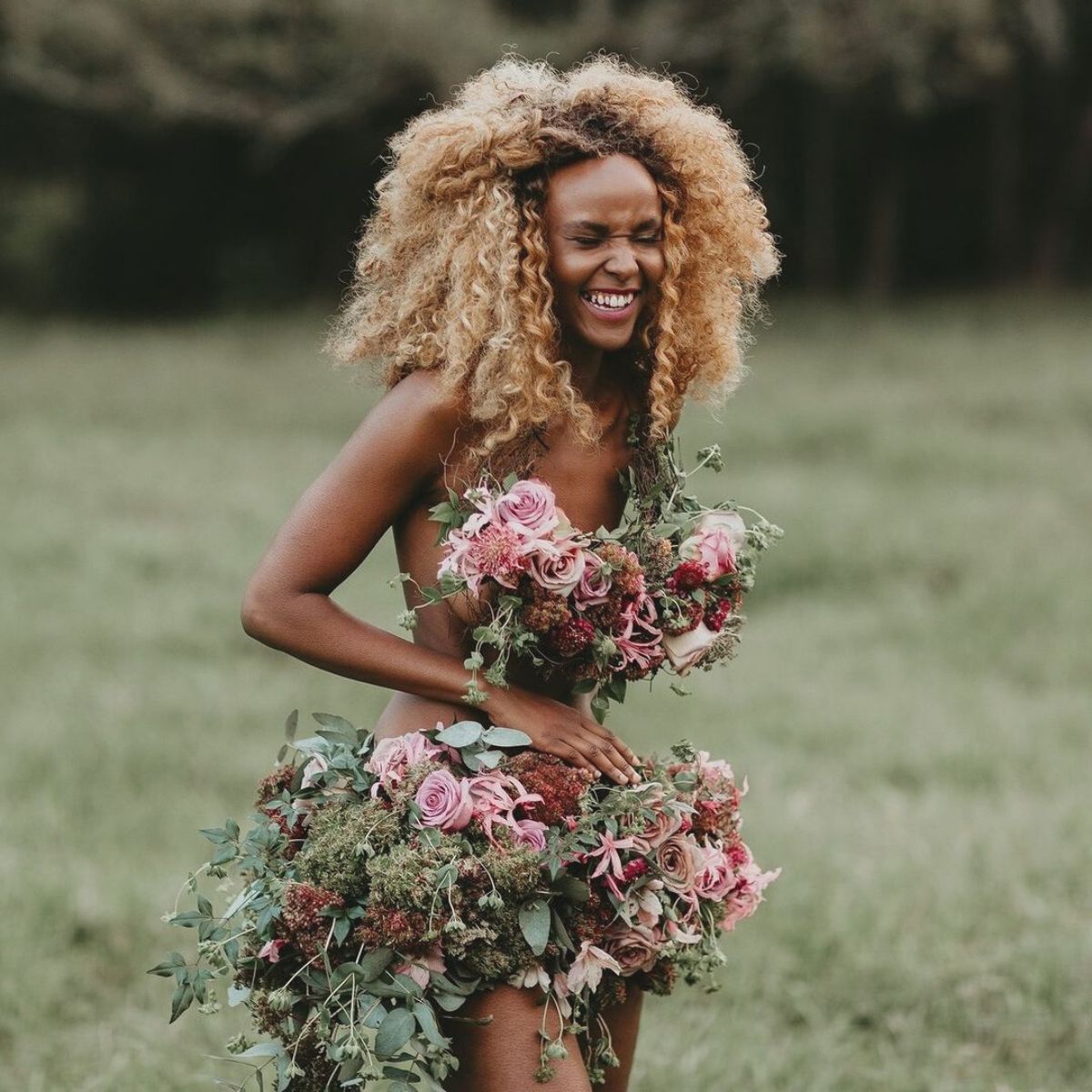 When Julia was young, she started as working as a junior florist at the age of 16 and continued through as a trainee. Once she had her certificate, she decided to take some time to travel, heading on a journey up the east coast of Australia in a Kombi van she painted in flowers.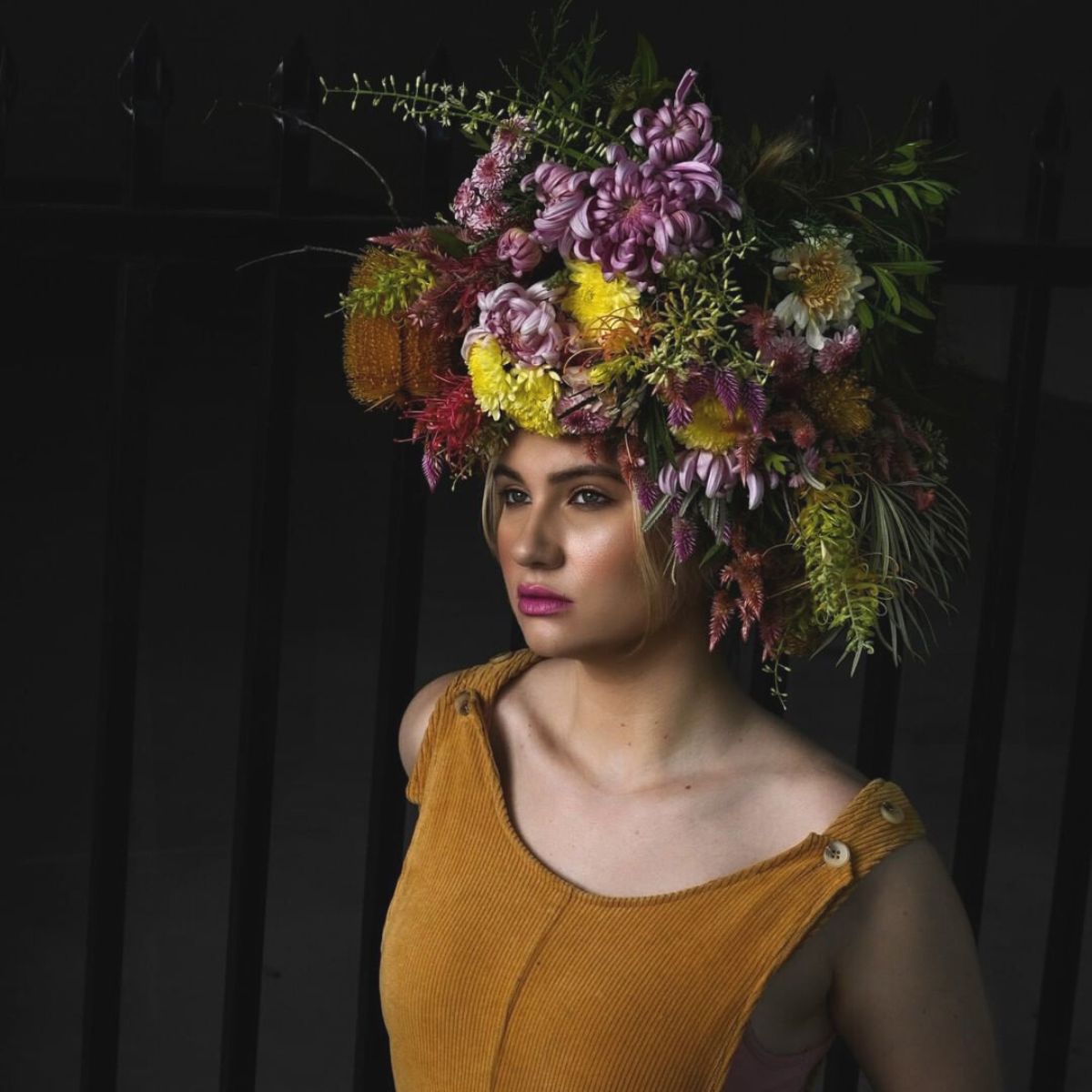 Rose worked in floristry for the bigger holidays in different towns (Valentine's Day, Mother's Day, etc.), and in between, she made art to sell at local markets, five-star resorts, and backpackers. It is through these memories she recalls gaining and exploring her floral style which has taken her to create floral work full of joy, enthusiasm, and wonder.
The Studio That Allows Her to Create Magic
Julia Rose's studio is situated in the sleepy hills halfway between Byron Bay and the Gold Coast of Australia. Her little farm is set in a hollow–green and lush. Everyone who comes to the farm to shoot says it feels like they have stepped into a fairy tale book. Julia and her team have a beautiful freshwater creek that meanders from around the little acreage. As she says, it's just perfect for creating her pieces and photographing them.
Additionally, in the location of her studio, there is a lily pad-filled pond down the back, home to wild ducks and their yearly ducklings.
Julia Rose Has Her Own Book Titled 'Color My World'
Julia Rose fell in love with creativity and art early in her life and throughout formative years of exploration, traipsing through rainforests, snorkeling the Great Barrier Reef, and strolling along golden beaches. She's always loved to paint, weave, carve, and sculpt, but flowers became her medium of choice.
Her lavish floral couture designs have taken over the world's fashion runways, and her creative public floral installations have inspired joy in others, giving Rose the inspiration she thrives on continually creating. 'Color My World" captures Julia Rose's singular approach to floral design – both in stunning images and sweetly told tales – and mixes it with a dash here and there of the colorful, creative life she's lived thus far.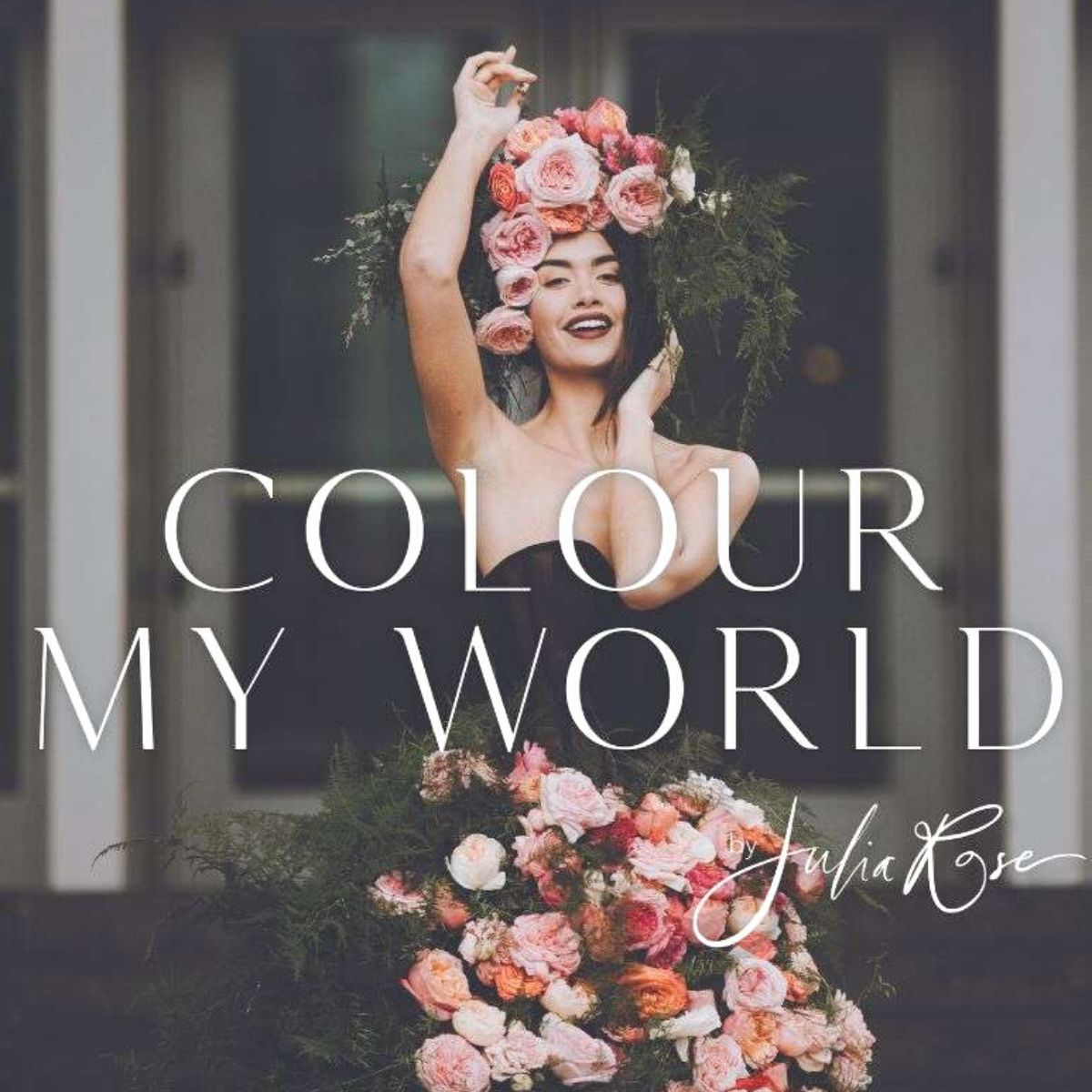 Its pages take you along Rose's vibrant journey, from her early stomping grounds in Newcastle to worldwide fashion runways, red carpets, and festivals, and back to her bucolic farm in Australia, where she finds the inspiration to fuel her floral magic. Get her book to get fully inspired and motivated to create your own story in the flower world.
Ultimately, Creating Is Julia Rose's Heart and Motto
When Julia is happy and pleased, she creates; when she's sad, she creates. For Julia, being creative helps heal everything in her life. Being creative is everything to her. Julia Rose gives it all up to do what she loves and it fills her heart with pure joy to see how much people love what she does even more now, as it comes from a place that is real and pure.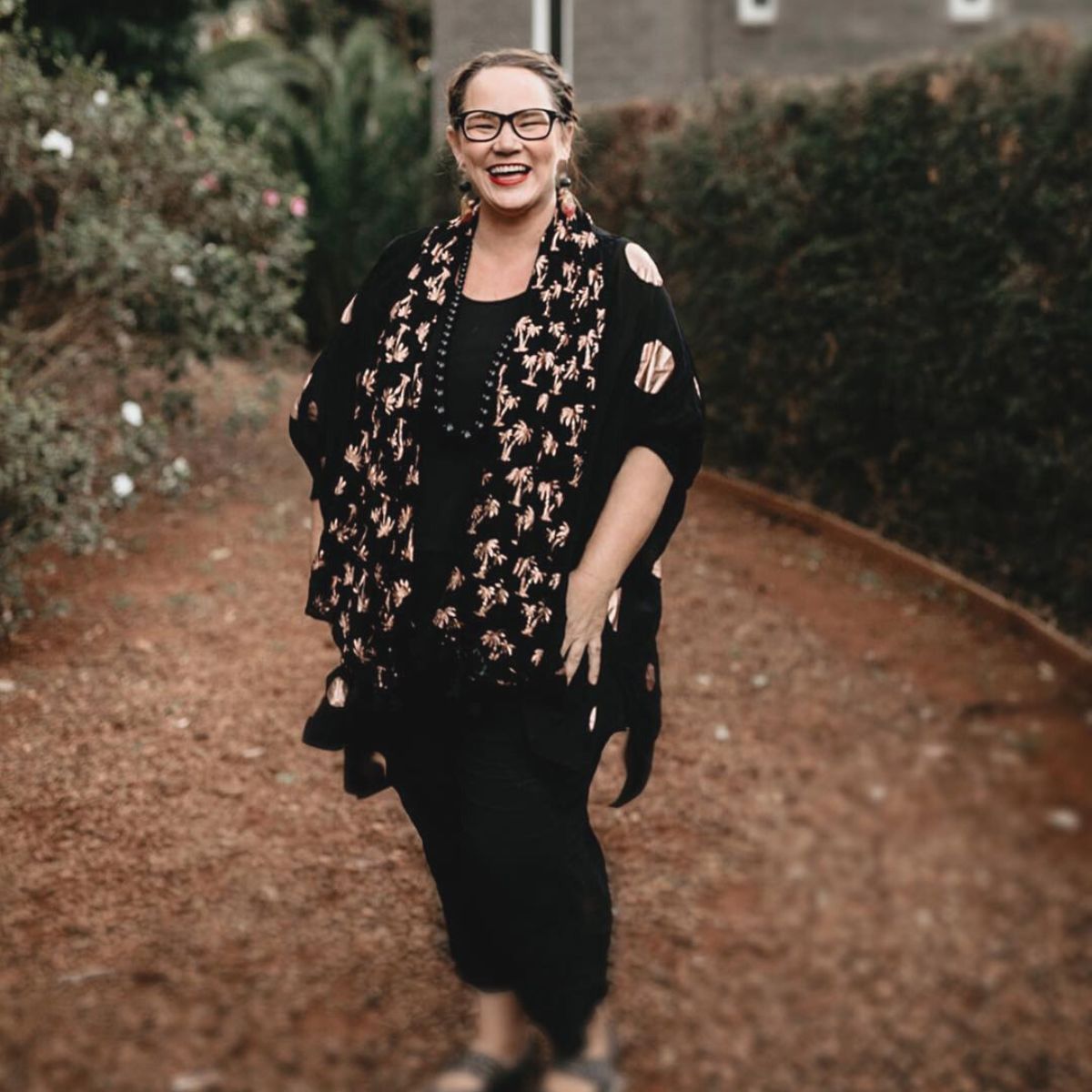 Creation is her job and her personal life. Rose's favorite things are creation and travel, when she was ill she couldn't travel and it took years for her to get flight clearance. So creation, travel, and hanging out in nature are her kind of heaven.
To start every floral process, Julia thinks about a concept. Not too much, as she doesn't want to make herself too aware of it, bringing nerves into the game, as a lot of her work is 'live installations'. The palette, floral concepts, and pre-fabrications are all essential elements that play a role in her pieces as part of her floral artwork.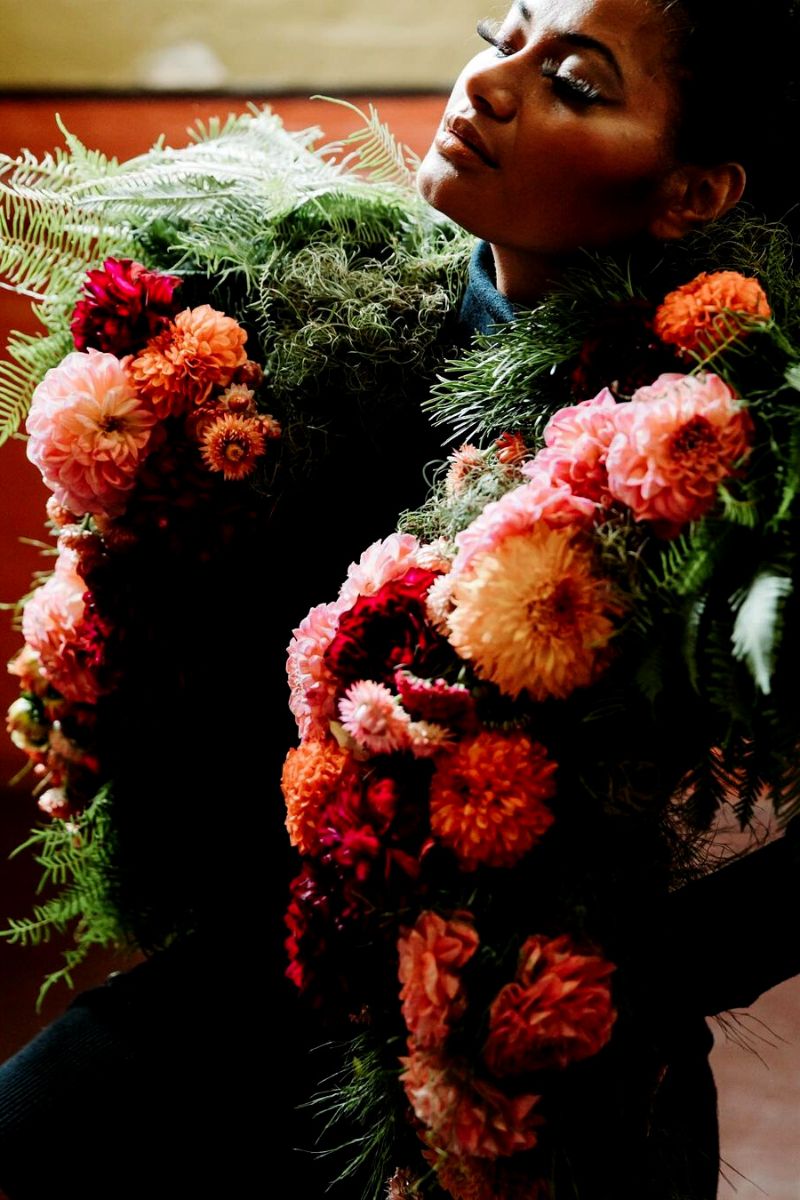 If you're ready to join her adventure, make sure to explore the floral world of Julia Rose.
Photos by Julia Rose.