Leigh Chappell is a talented floral designer with a passion for creating beautiful arrangements that showcase the natural beauty of flowers. In this week's florist special, you'll be able to see her beyond beautiful work and how flowers changed her perspective on life.
Leigh Chappell Takes Over the Florist Special
From a young age, Leigh Chappell has been fascinated by the world of flowers and the way in which they can be used to express emotion, beauty, and elegance. Her love for flowers has led her on a journey of discovery, exploring different techniques, styles, and inspirations in order to create unique and stunning floral arrangements that capture the essence of the natural world.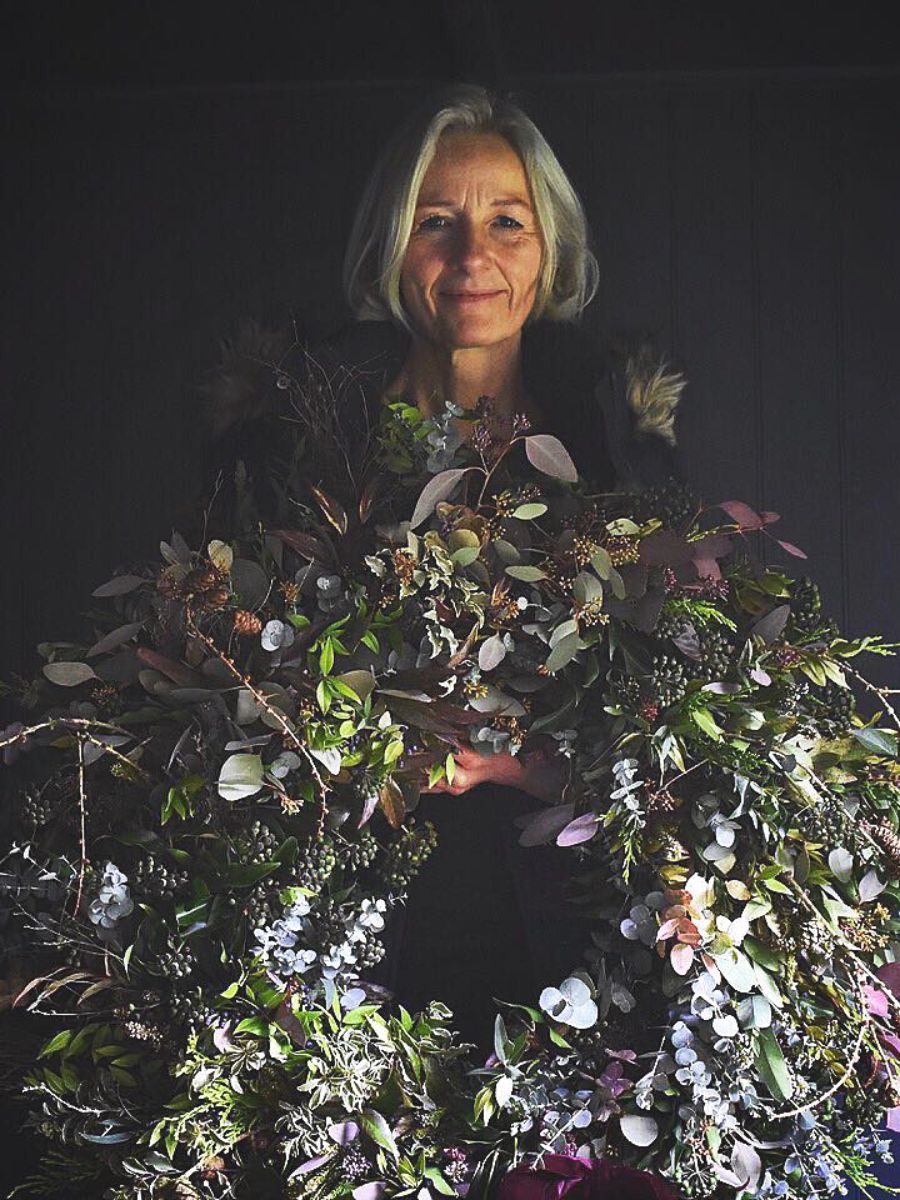 Whether working on a large-scale wedding or a small, intimate gathering, Leigh brings her passion for flowers to every project she undertakes, creating bespoke designs that reflect the individual tastes and personalities of her clients.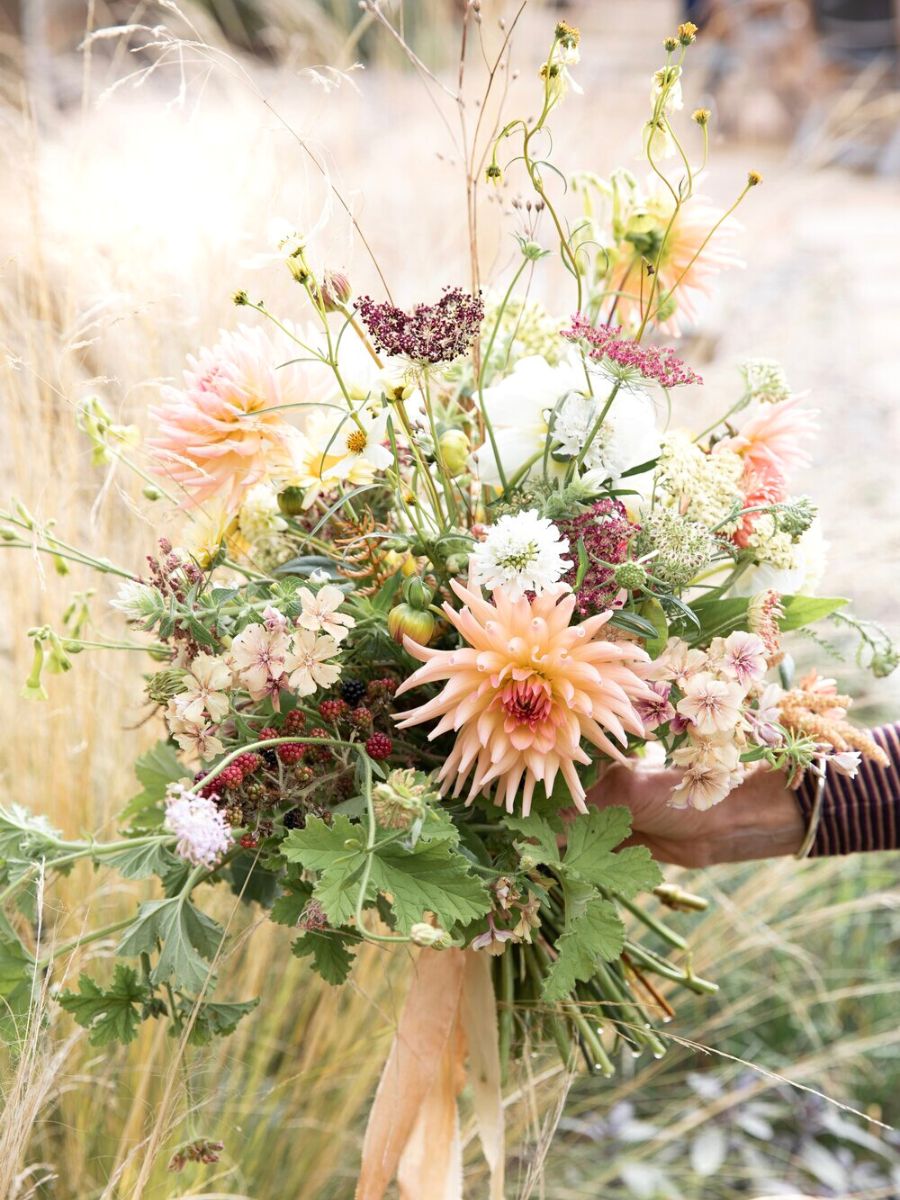 She is a renowned floral designer based in Kent, UK, known for her distinctive style that blends classic elegance with contemporary design. With over 20 years of experience in the industry, Leigh has become a well-respected figure in the floral world, with her work featured in numerous publications and recognized with awards from the Good Florist Guide and the British Florist Association.
A Never-Ending Love Story for Flowers
Leigh's love for flowers began at an early age, and she pursued her passion by studying floristry at Hadlow College in Kent. After graduation, she worked for several years as a freelance florist before starting her own floral design studio, Leigh Chappell Flowers.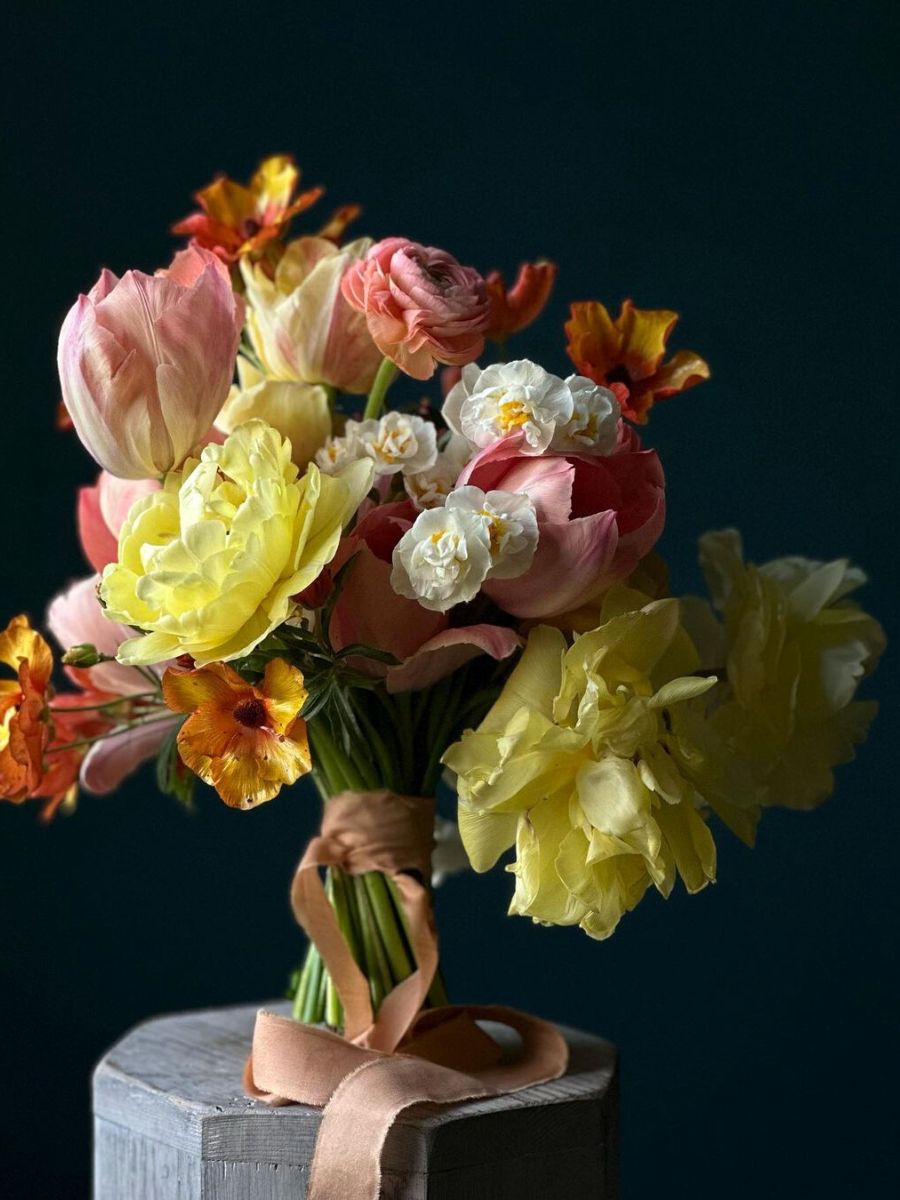 From the beginning, Leigh's focus has been on creating stunning floral arrangements that capture the beauty and essence of nature. Her use of color is particularly striking, with bold and vibrant hues often taking center stage in her designs. Leigh is also known for her innovative use of texture and form, incorporating unusual elements such as succulents, seed pods, and grasses to create unique and memorable arrangements.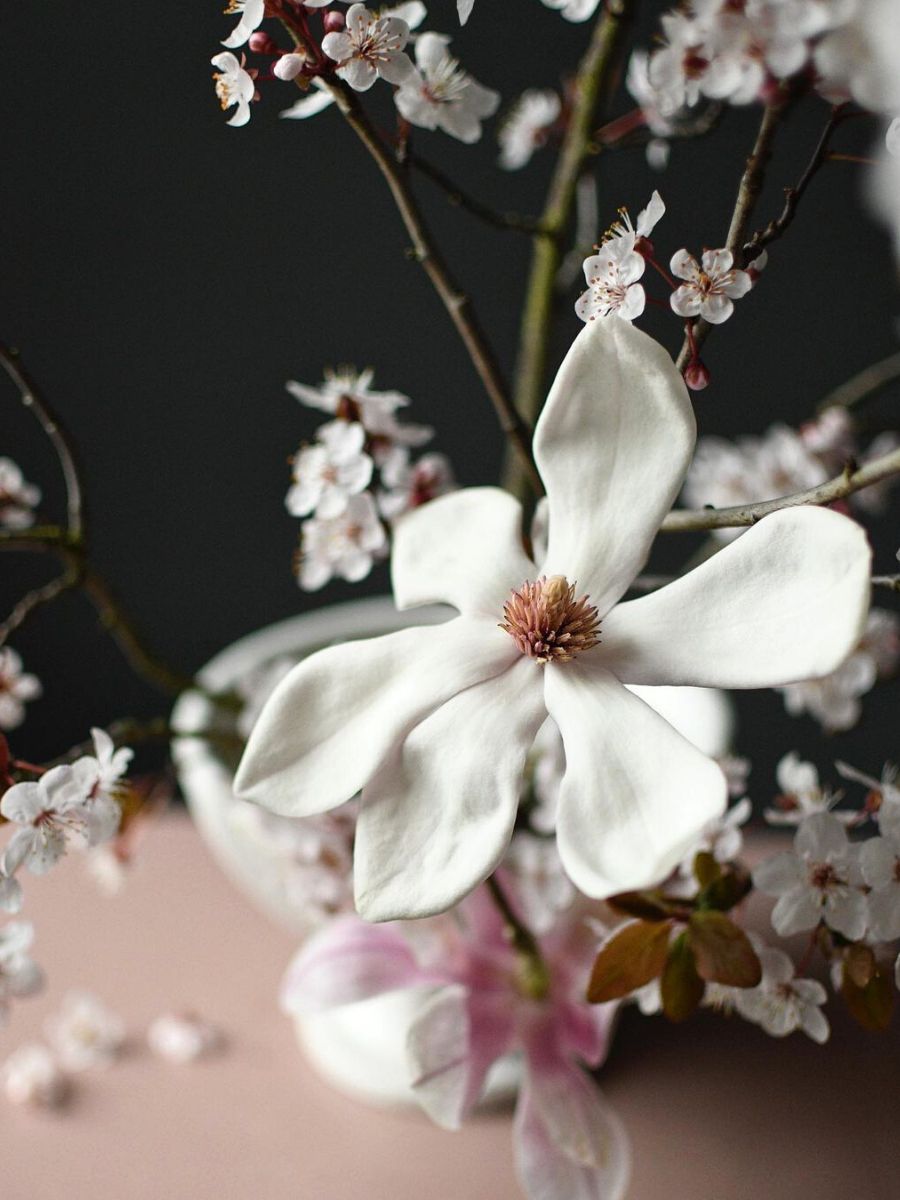 In addition to her work as a floral designer, Leigh is also passionate about sharing her knowledge and expertise with others. She regularly teaches workshops and classes for both beginners and experienced florists, providing a supportive and inspiring environment where students can learn and grow. Leigh insightfully shares for all the people out there looking to become florists or floral designers:
"Make something floral every day and photograph it; that's the best way to really look at what you have made. Also, meet as many florists as you can because they are lovely people and will help you."
Workshops by Floral Designer Leigh Chappell
Leigh Chappell offers a range of flower courses, catering to both beginners and those with more experience in floral design. Some of the courses offered include:
Flower arranging for beginners is one of her best-sold courses! This course is designed for those who are new to flower arranging and want to learn the basics of creating beautiful arrangements. Starting your flower journey with Leigh Chappell is a great idea.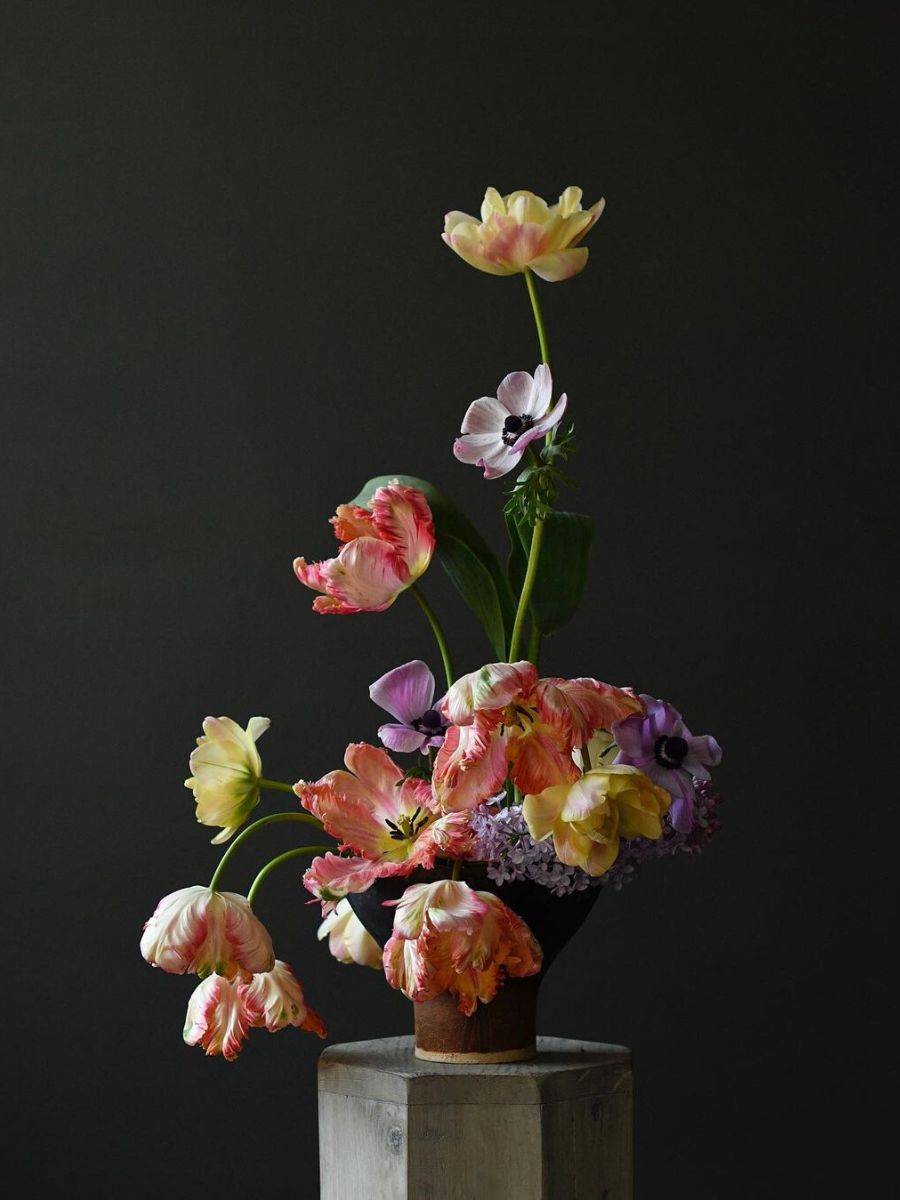 Wedding flower workshops! These workshops are specifically designed for those interested in creating beautiful wedding flowers, from bridal bouquets to table arrangements. You can become a wedding flower pro with this course.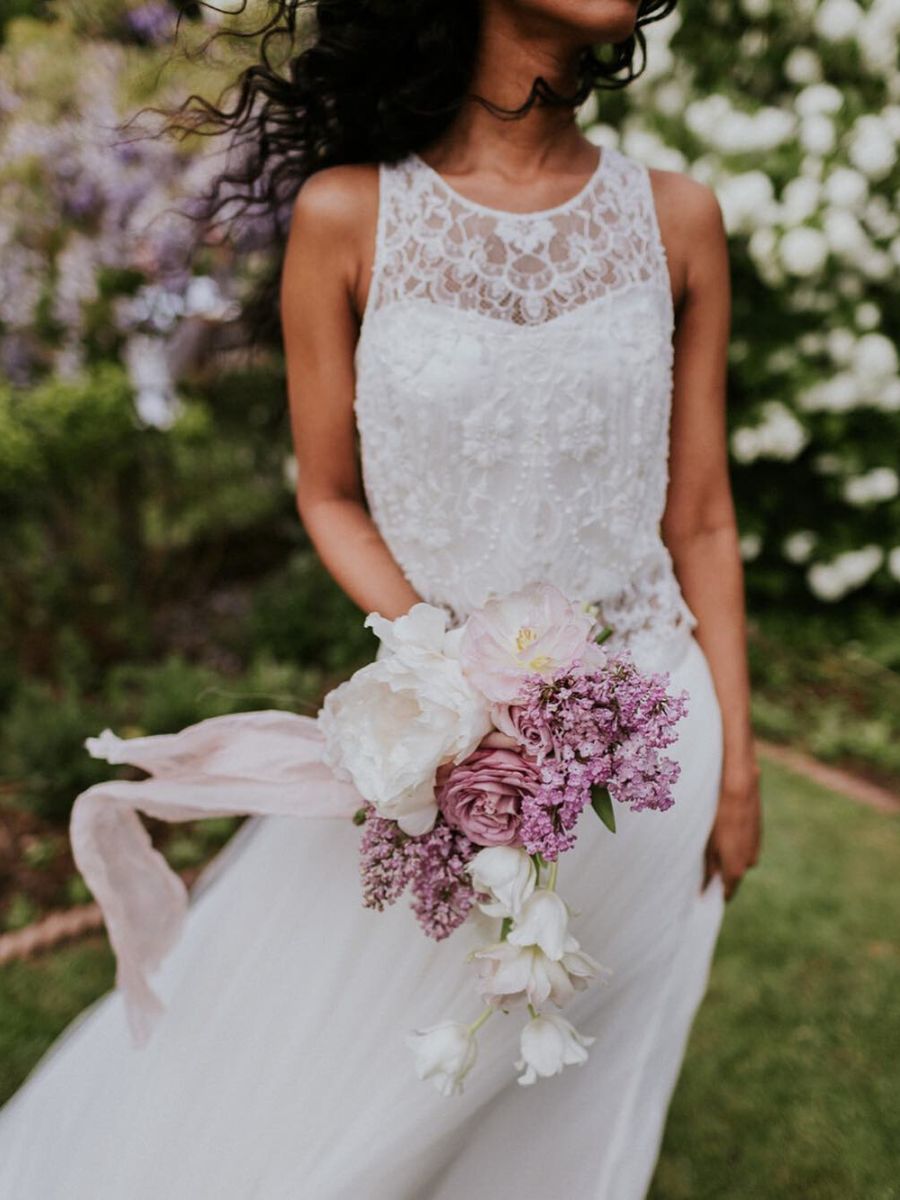 Seasonal flower workshops by Leigh Chappell focus on the flowers that are in season at the time and teach students how to create beautiful arrangements using seasonal blooms.
Advanced flower arranging is another one of her workshops. As you can see, Leigh offers various level courses. This one specifically is for those who have experience in floral design and want to learn more advanced techniques and styles.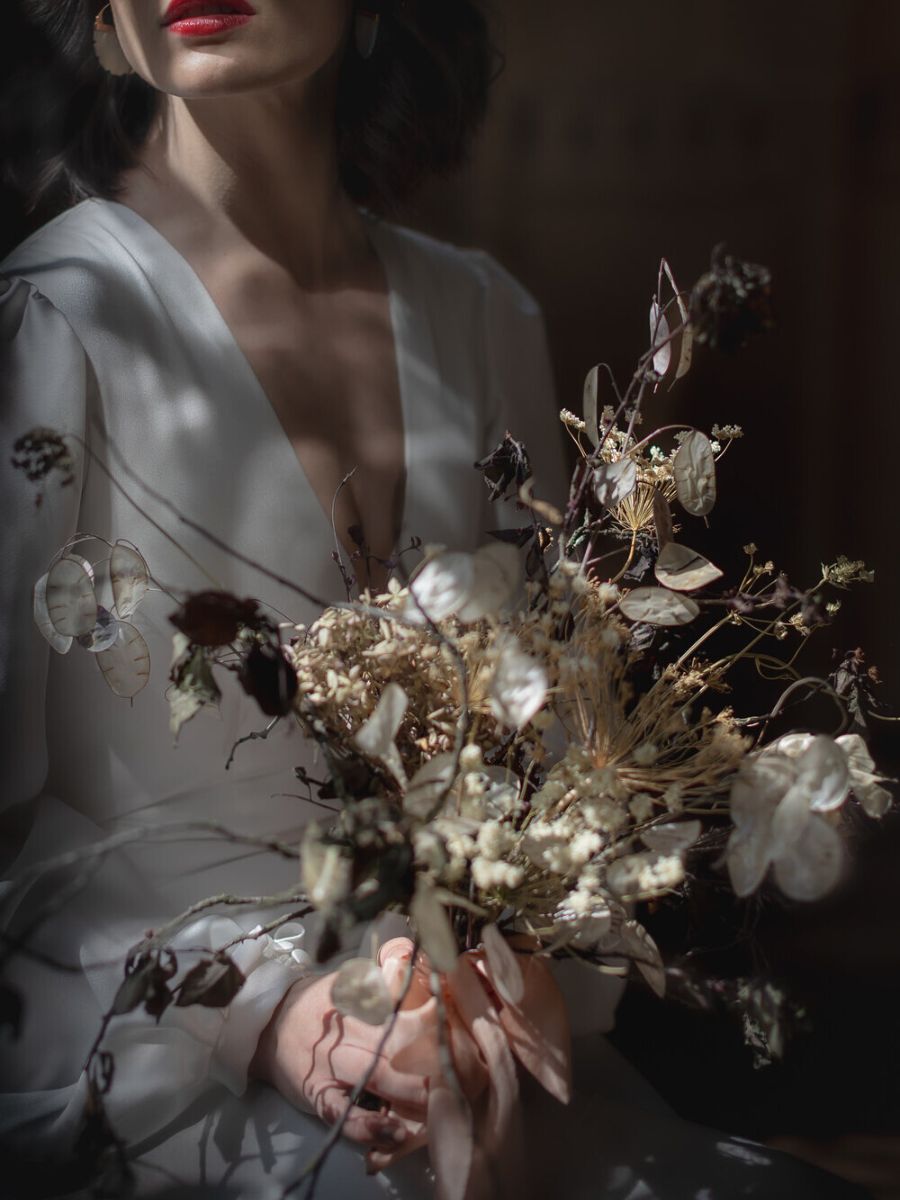 Corporate flower workshops are also taught by Leigh Chappell. These workshops are tailored to corporate clients and teach participants how to create stunning floral arrangements for events, office spaces, and more.
Leigh is also committed to sustainability, believing that it's important to minimize the environmental impact of the floral industry. She sources her flowers and foliage from local suppliers whenever possible and uses environmentally-friendly techniques in her work.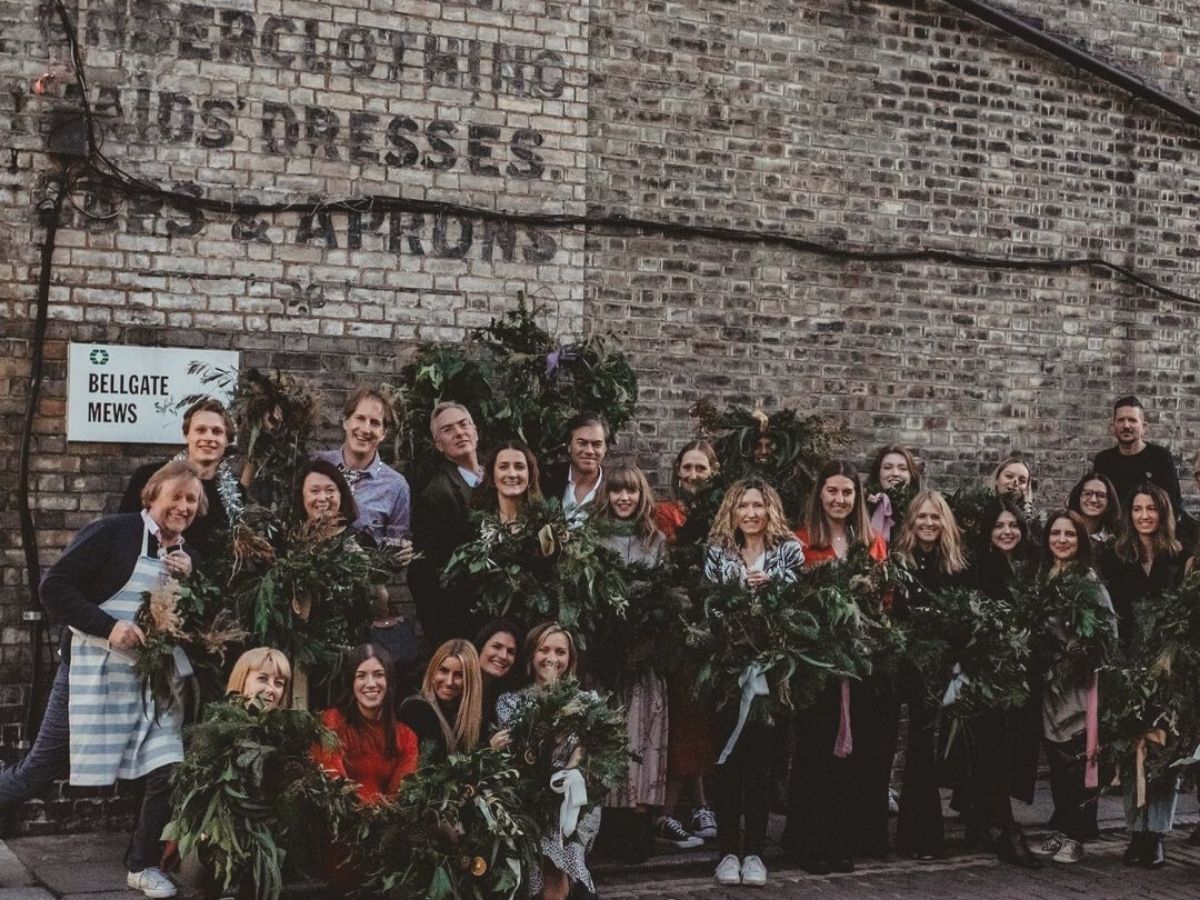 Interesting Facts About Leigh Chappell
Leigh's work has been featured in numerous publications, including Wedding Flowers, Flowers & Magazine, and the Good Florist Guide. Her clients include individuals, businesses, and organizations across the UK and beyond, and her arrangements have been enjoyed at weddings, events, and private homes.
Through her work, Leigh seeks to create moments of beauty and joy, using the power of flowers to connect people to the natural world and to each other. Her passion, talent, and commitment to sustainability have made her a beloved figure in the floral industry, and her work continues to inspire and delight people around the world.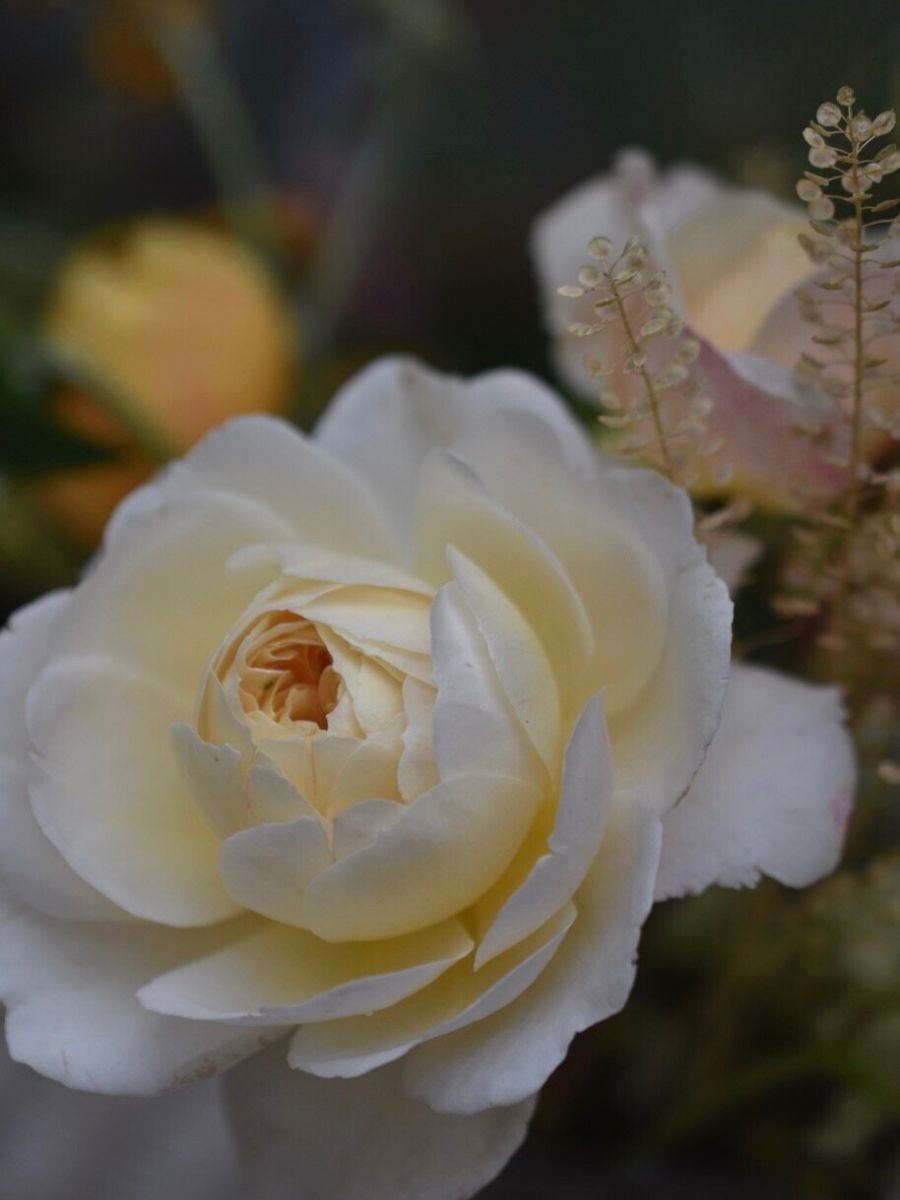 She also incorporates unusual elements such as succulents, seed pods, and grasses to create unique and memorable arrangements. In addition to her work as a floral designer, Leigh is also a teacher and mentor, providing workshops and classes for both beginners and experienced florists.
To see more of her floral magic, visit LeighChapell's flower website where you can find information on her courses and get a dose of flower inspiration as well.