The relief of the Netherlands is represented by lowlands, and most of the territory is located below sea level, so the local population has been conquering land from the water element for centuries. Currently, here you can see a large number of locks, dams and fortifications that protect the coast from flooding. By the way, it was this struggle that gave the country fertile lands, where a variety of flowers and trees grow.
Today in Holland there are many parks and gardens that attract attention with a riot of colors and vibrant vegetation. Even though the country is small, there is no shortage of beautiful places to visit during the day. So if you feel like escaping the noisy capital and to receive a real satisfaction for your eyes, here are some of the best flower gardens in the Netherlands.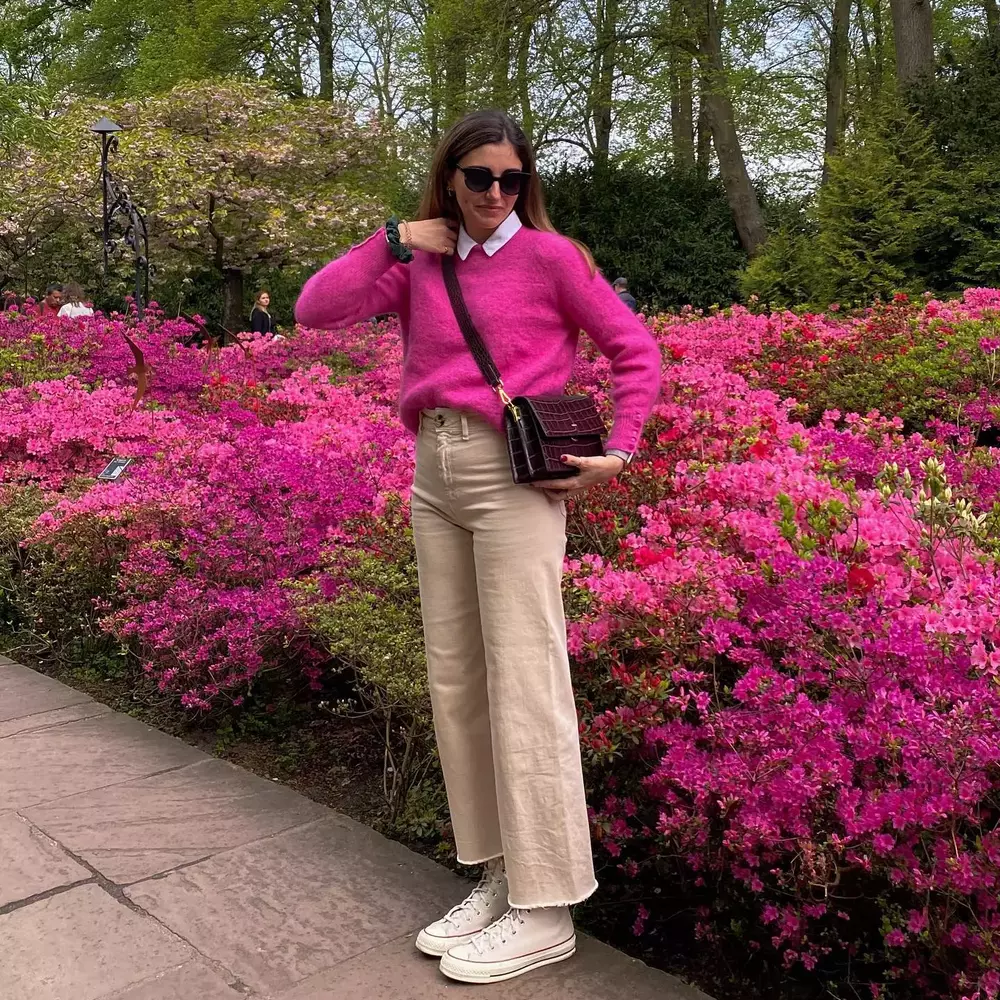 Kop van Noord Holland, North Holland
The region is interesting because there is the largest continuous field not only in the Netherlands, but also in the world. Millions of tulips and hyacinths grow here, and the aroma in the fields can drive anyone crazy.
There are quite a few tourists in this region. In Kop van Noord Holland you won't see crowds, but you will meet Dutch pensioners heading towards the beach in Castricum.
Keukenhof gardens
Keukenhof, also known as the "Garden of Europe", is one of the largest flower gardens in the world and one of the most beautiful places to visit in the Netherlands. Over seven million tulip bulbs come to life each March, bringing an ocean of color to the city of Lisse, where the Keukenhof is located. While this magnificent garden is famous for its tulips, it also houses other flowers including daffodils, lilies, roses and carnations. Needless to say, the aroma emanating from this 32-hectare landscape is heavenly.
Keukenhof gardens are open to visitors all year round, with 26,000 visitors a day during the peak season. This makes them one of the most popular tourist destinations in the Netherlands. With this in mind, you may want to arrive early so that you can walk the 1.5 km path that winds around the garden. Along the way, you can admire beautiful ponds, pavilions, windmills and sculptures set in a flowery landscape. Keeping the kids entertained, Keukenhof is also popular with families looking to spend the day at a leisurely pace. The Miffy-themed play area, kids farm and maze make it the perfect place for families to enjoy.
Appeltern Model Gardens
Today, more than two hundred demonstration gardens are spread across De Tuinen van Appeltern (which is 23 hectares!). This spectacular exhibition garden is a favorite of "lazy" visitors because there are plenty of design examples and you can simply copy them by ordering your favorite products. Creative guests are not left indifferent either, giving them new ideas and inspiring them to find interesting solutions.
Brookergarden
The Gubbels had no experience with gardening or garden design when they bought their large plot. In this predicament, they decided that a visit to the neighborhood gardens would help them get ideas. And so they did. In the spring of 2004, they got down to business, and step by step they developed the plot piece by piece. Anne-Marie and Löck are very proud of the fact that they planned and realized everything themselves, without any professional help. In April and May, the garden is decorated with more than thirty-five thousand bulbous and tuberous flowers. In total, there are about a hundred varieties of different species.
Flevoland floral landscape
This is where you will find as many tulips as you will see anywhere else! This region is ideal for growing flowers. This area was once flooded, but it was dried out and developed especially for tulips. In figures, this is more than 1000 hectares, and all bulbs, including daffodils and hyacinths - more than 2000 hectares.
Here lies the most beautiful route according to National Geographic and the longest tulip route - more than 100 km. Every year there is an annual Tulip Festival, which is often attended by the Dutch themselves.
Bollenstreek, South Holland
The fields in this region are popular for two reasons. The first is the proximity of the world-famous Keukenhof National Royal Park and the capital of the Netherlands, Amsterdam. The second is that it was here in the 15th century that Europeans first saw a tulip, which they brought from Turkey! Because of this, the tulip fields of Bollenstreek are very busy. Most people visit the cities of Leiden and Lisse, a little less - Noordwijk and Sassenheim.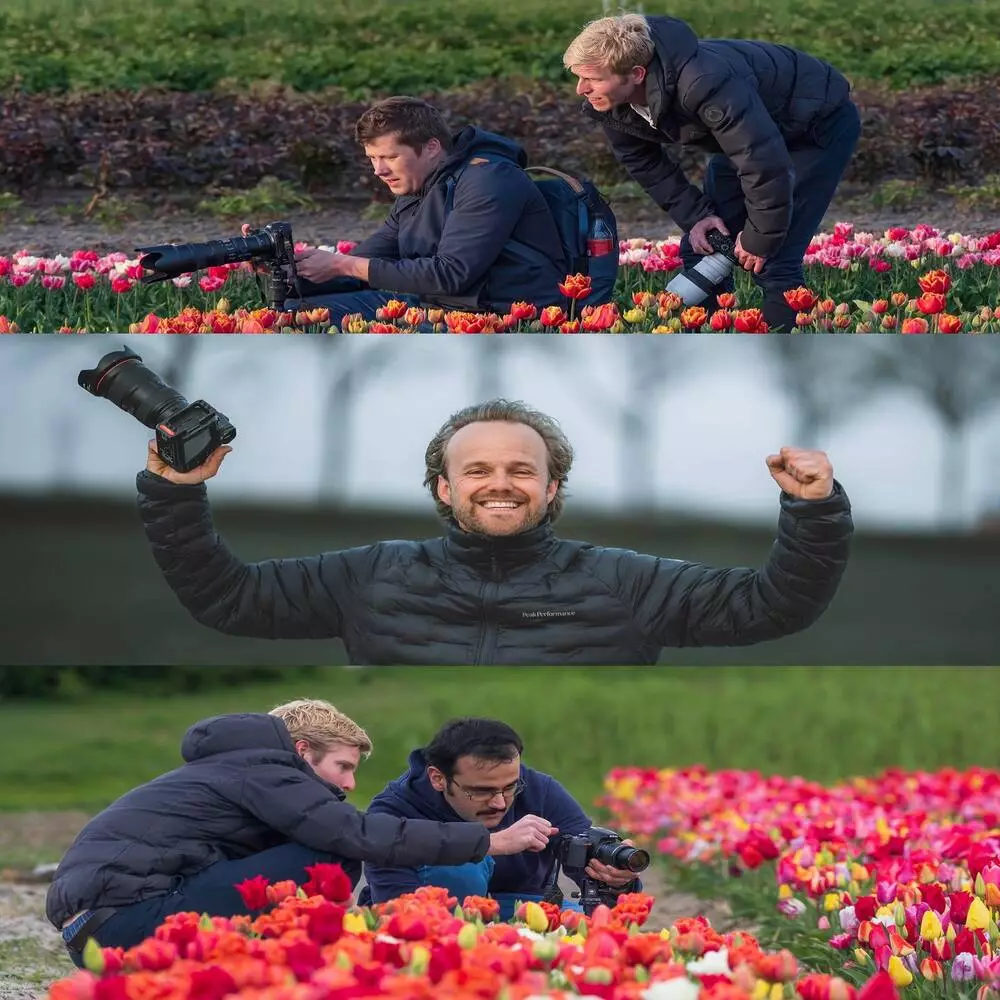 Ecological cottage garden
In place of the large flower garden in front of the house just ten years ago, there was a lovely boxwood parterre with an intricate feel. However, almost overnight it is a victim spreading in Europe from the boxwood fungus disease. After a vain restoration of the parterre, Dirk and Thea Maldehem decided to accept this story not as a depressing loss, but as an opportunity to transform the garden.
Baham Castle Gardens
Baham Castle Gardens are famous for their asymmetrical landscape and mysterious legends. Their length reaches 200 m, while many outlandish plants grow in this area. The main highlight of the park is the playground, where children can feel like designers and create flower displays on their own.
The gardens of Het Loo Castle
This place is a prime example of the revival of gardening art in the Netherlands. They were founded in 1684, and today on their territory there are bamboo groves and oak alleys, which are adjacent to boxwood borders, flower plantings, citrus trees and pyramidal yews. Among them there are a large number of sculptures, fountains and a semicircular colonnade.
De Hoge Veluwe
De Hoge Veluwe is a national park that is famous for its sand dunes, grassy plains and dense forests that are home to wild boars, moufflons and deer. Tourists come here to ride bikes, have a family picnic, and take photos near the tantalizingly beautiful flower plants. The area of the nature protection zone is 5500 hectares.
The Netherlands is rightfully considered the country-queen of tulips. Every year hundreds of thousands of people come here to plunge into the sea of flowers and turn heads to their aroma.