Happy Trails Flower Farm is owned and operated by Rick and Tanis Clifton. They specialize in growing beautiful, unique, and stunning flowers for specialty stores, florists, designers, farmers markets, and lovers of flowers.​ Happy Trails Flower Farm also offers special event design work from their farm design studio. Hundreds of different varieties of flowers, foliage, pods, cotton, and textural beauties of the highest quality are grown at Happy Trails.
Unique and Stunning Flowers From the Happy Trails Flower Farm
"I can't imagine doing anything else."
That's how Tanis Clifton feels when she thinks about the endeavor that dominates her week: Happy Trails Flower Farm, where she and her husband Rick cultivate cut flowers to dazzle and delight.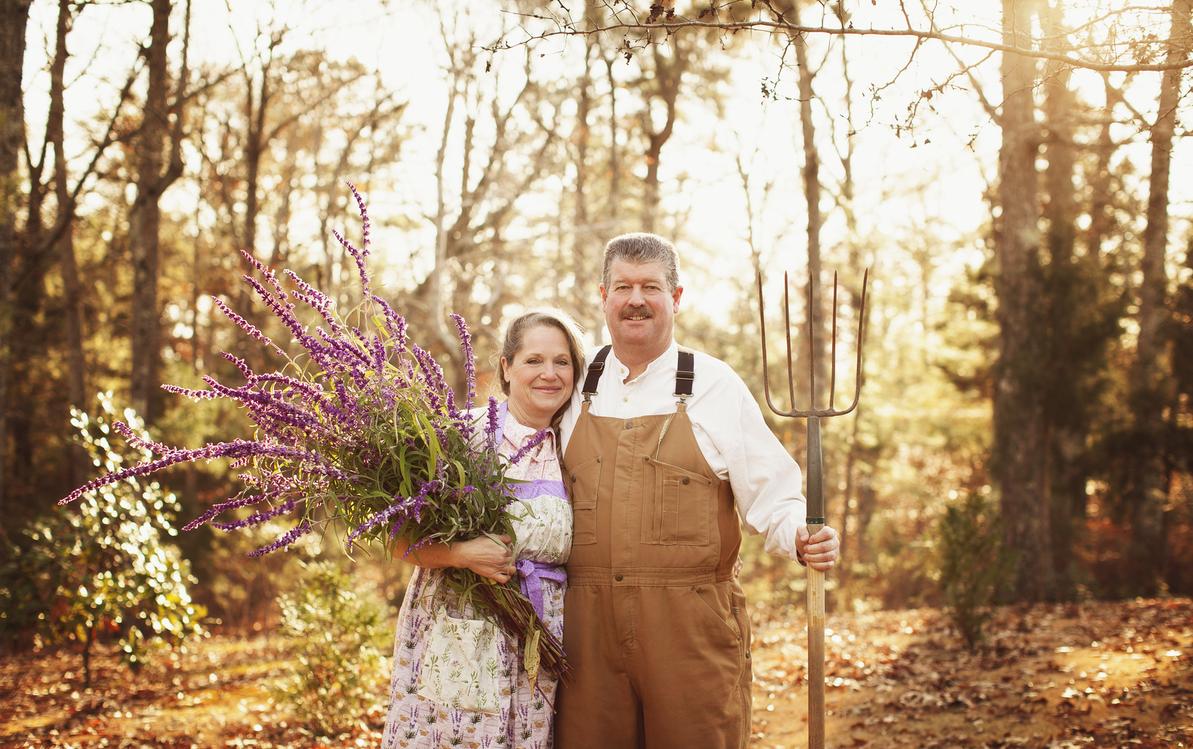 "We grow hundreds of different varieties of flowers," said Tanis, who began Happy Trails in 2011 on their farm in Tishomingo County, Mississippi. The couple moved to the area 22 years ago and operates a chiropractic clinic in Red Bay, in addition to flower farming. "Every day I look at a flower that I have grown, and it just blows my mind that I'm fortunate enough to be there to see that. I think it makes me realize more of a closeness to the earth. There are a lot of people who are unhappy, working a job stuck inside, and don't have options to do things they enjoy, and that is so sad to me. Being out here and getting to see the beauty of nature and be amazed by things I wasn't expecting, and try new flowers and get feedback from people who enjoy that too – it's just super satisfying. It's given me a way to have satisfaction in life, and I feel so fortunate that I'm not stuck in a job that I dread. I love this."
"Every day I look at a flower that I have grown, and it just blows my mind that I'm fortunate enough to be there to see that."
A Venture Blossomed Out of Humble Beginnings
The Cliftons make bouquets and arrangements they sell to Whole Foods as well as local florists and, their primary place of business, at The Market at Pepper Place in Birmingham – where they join other farmers, artisans, and chefs for the massive outdoor farmers market. While the couple has developed a niche in growing and selling cut flowers, the venture blossomed out of more humble beginnings.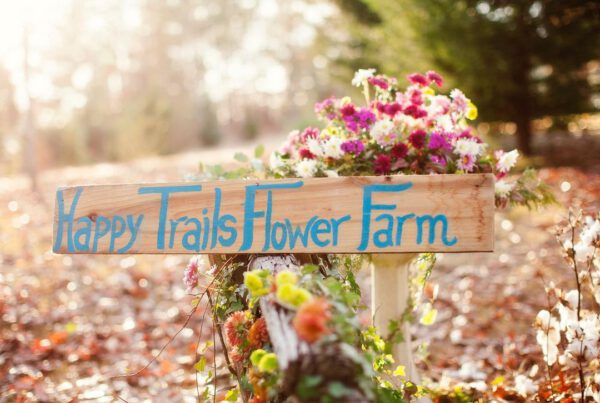 "We had gone to an agricultural seminar and had discussed getting a greenhouse because I've always been interested in gardening," Tanis explained. "My family has always gardened. It just runs in the bloodstream I guess." The couple soon found themselves with a massive 35- by 75-foot greenhouse – and decided they needed to grow their gardening plans to match. "That's more than just a little backyard greenhouse, so we had to decide, what are we going to do with this? I've always loved flowers, so I thought, 'Let's do flowers.'"
The Learning Curve of Flower Farming
It was a decision that would lead the Cliftons on a journey. They have spent the past eight years growing not only flowers but also their knowledge of their budding business. "There was a lot more to it than we had any idea. We've learned so much," said Tanis. "I could have gone for a four-year degree to learn how to do all this. There is so much information you need to know" – from when to plant and when to harvest to how to keep plants at the proper temperatures. "I have to know all the things about a hundred different flowers. It is a lot of work. It's not for the faint of heart or anyone without a good strong back."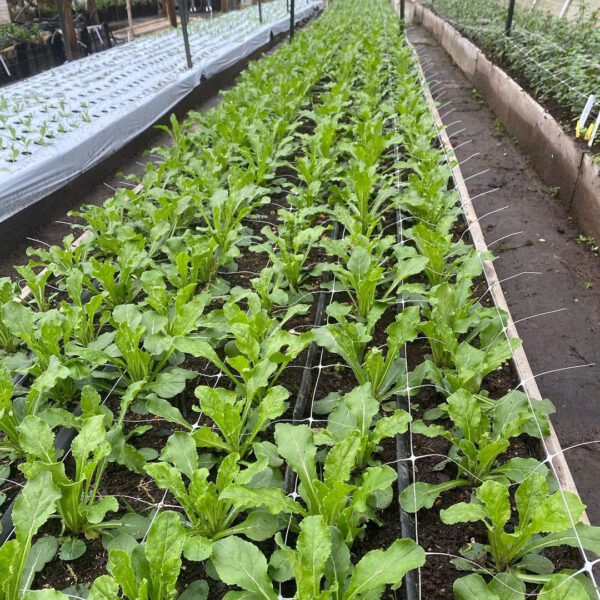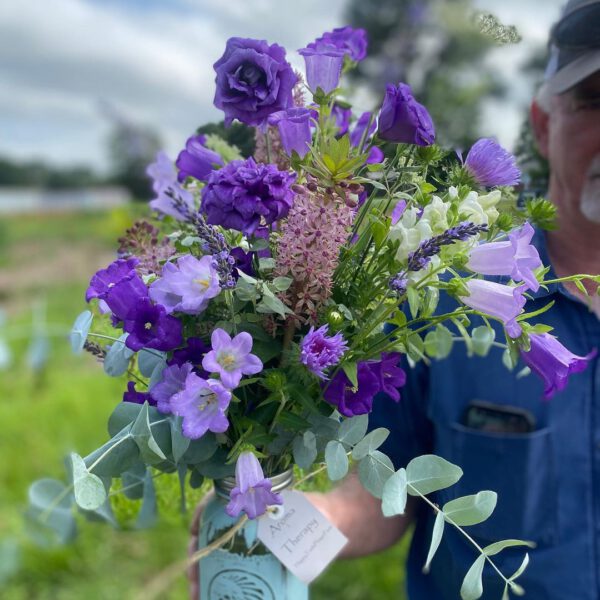 Operating a flower farm has been a continuing learning curve for the Cliftons, and Tanis said they have made their share of mistakes and discoveries. They had to build a walk-in cooler, to keep flowers protected from the elements, and learn when to till the fields and how not to damage the soil.
Expanding Business Beyond the Happy Trails Flower Farm
In addition to the Happy Trails Flower Farm, Tanis started a lavender farm in Red Bay that's now in its second year of growth. "We're really excited about that." As to what the future holds, Tanis said she looks forward to many more years operating Happy Trails Flower Farm. "We're going to stick with it. I can't imagine doing anything else." You can read the full interview in the
Franklin County Times
or visit the
Happy Trails Flower Farm website
for more information.