Whether you're a dreaming flower farmer trying to get started, or a seasoned farmer with questions about growing or expanding, these flower farming podcasts include great episodes for all of you. A list filled with shows for everyone that loves growing, nurturing, or just creating beauty. Flower farming podcasts are here to stay and turning all thumbs green!
Hosts will be interviewing experts, discussing their own successes and failures, and revealing the mysteries behind how to grow your own incredible cut flowers.
Flower Farming Podcasts To Follow
Amongst the favorite podcasts in the floral industry include flower farming podcasts. Podcasts that will tell you all about how to become a flower farmer. Or if you're just here for the show, most of the episodes take you along the journey of the hosts becoming flower farming and you can listen to their experiences.
These podcasts include storytelling episodes that can let your mind escape into a whole new world of farming, no matter where you are. Whatever your preferred flower farming topic, you're guaranteed to find a new audio favorite on this list.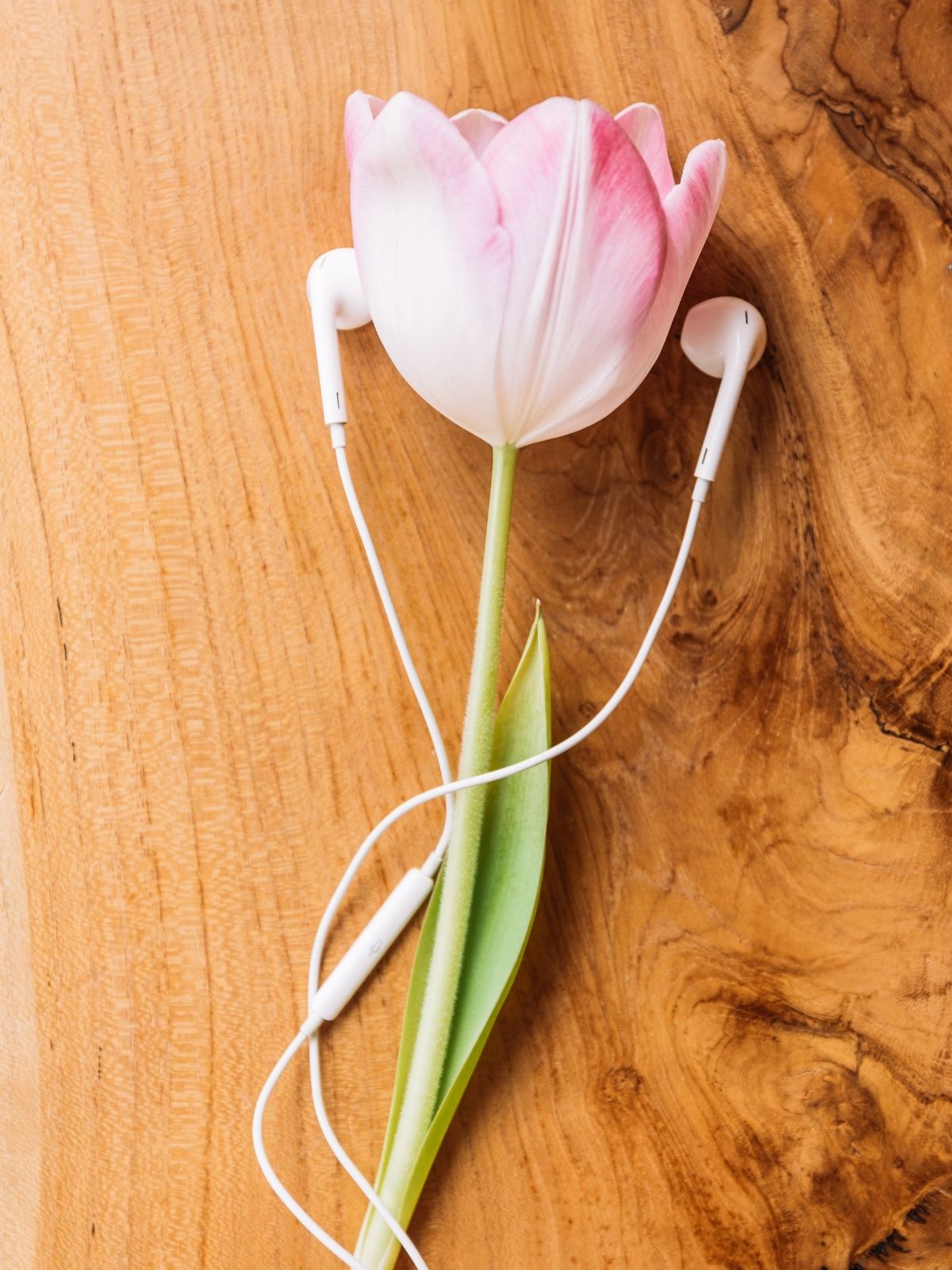 Let's Grow, Girls
The Let's Grow, Girls Podcast is hosted by flower friends Nicole and Sarah and features their journey to growing beautiful blooms. In each episode, they are interviewing experts, discussing their own successes and failures, and revealing the mysteries behind incredible cut flowers. From calling all soon-to-be brides and grooms to grow their own wedding flowers to composting made simple. The weekly episodes are filled with expert interviews, growing advice, and lots of laughs! Although the title makes you think otherwise, they do not only feature females in their podcast. A fun podcast for people who loves to grow cut flowers!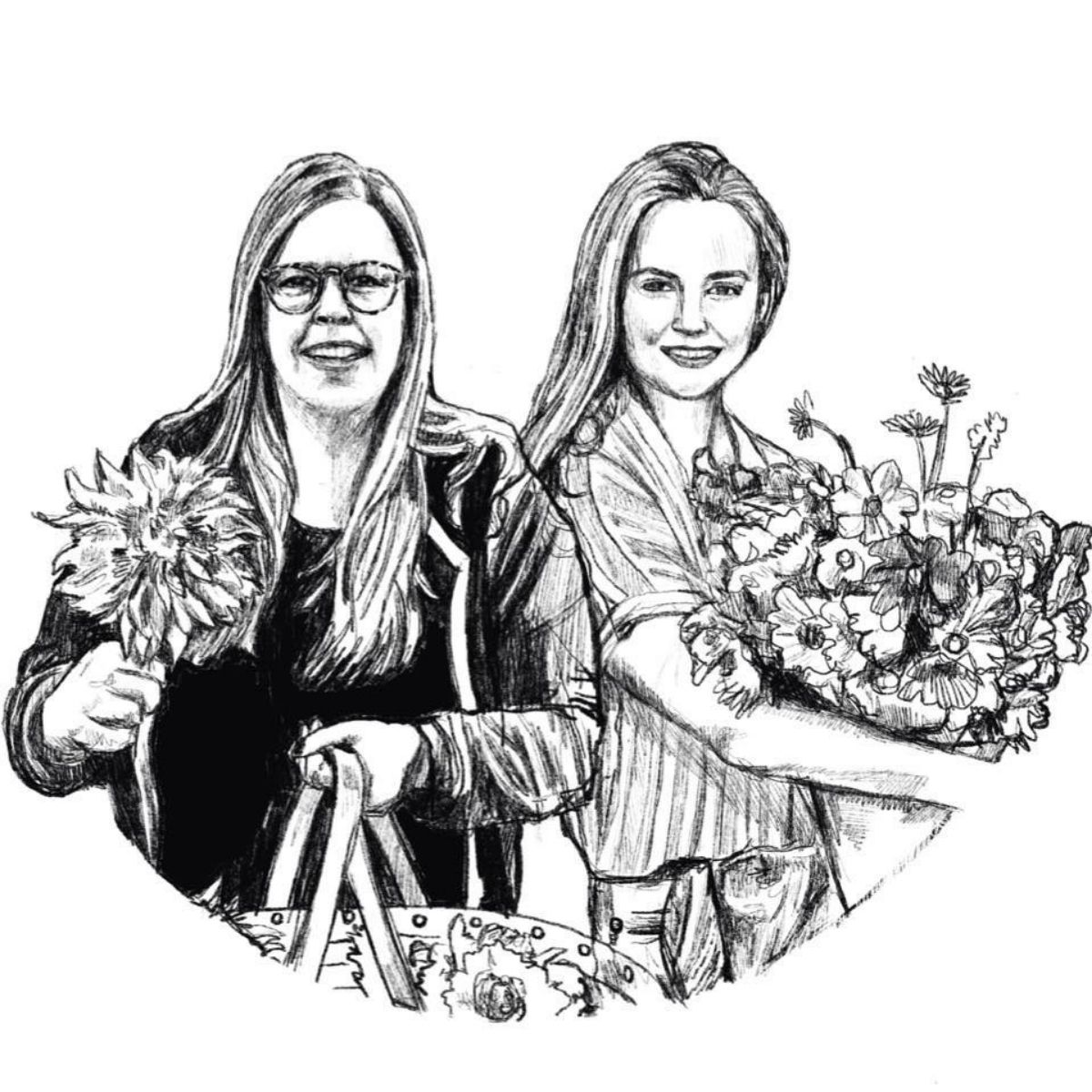 A Blooming Good Time
Three female flower farmers joined forces for the new podcast series named 'A Blooming Good Time Podcast'. Hosts Beth Syphers, Rilley Hope Syphers, and Emma May Dixon are all connected to Crowley House Flower Farm in their own way. You can join them in their daily conversations as they navigate their way through flower farming and just life in general.
"It's nothing fancy, just fun conversations, but community is so important to us, and that is exactly what we would love to create."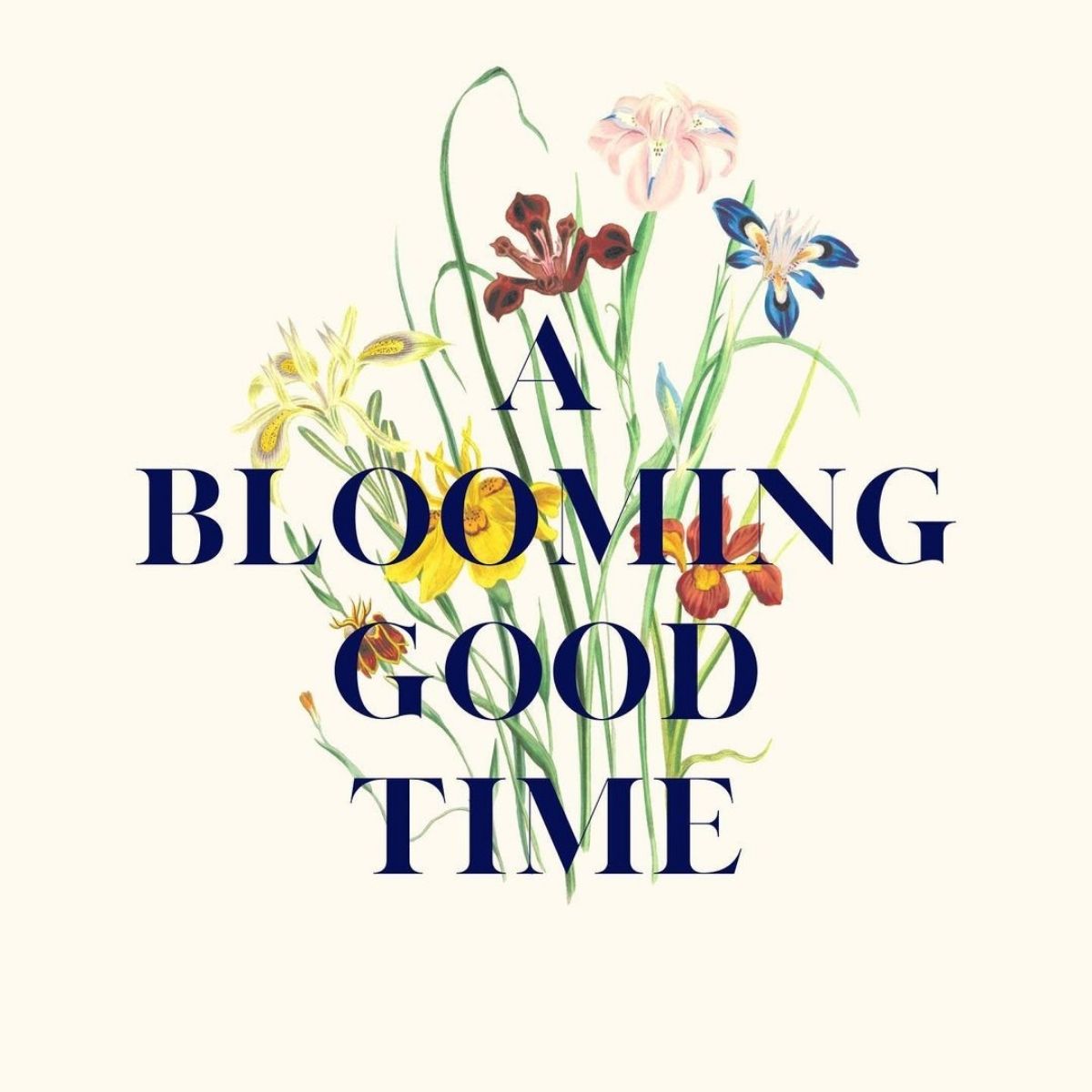 Field and Garden Podcast
Lisa Mason Ziegler is the host of 'The Field & Garden Podcast' and a seasoned cut-flower farmer, author, and teacher on organic cut-flower farming and gardening. What began as a small cut-flower farm in 1998, producing for local markets, has grown into so much more.
Lisa Mason Ziegler has become a leader in the cut-flower growing industry, author, accomplished speaker, teacher, podcast host, and the owner of The Gardener's Workshop. Join Lisa on the Field & Garden Podcast talking about flower farming, cut-flower gardening, business, and all things related.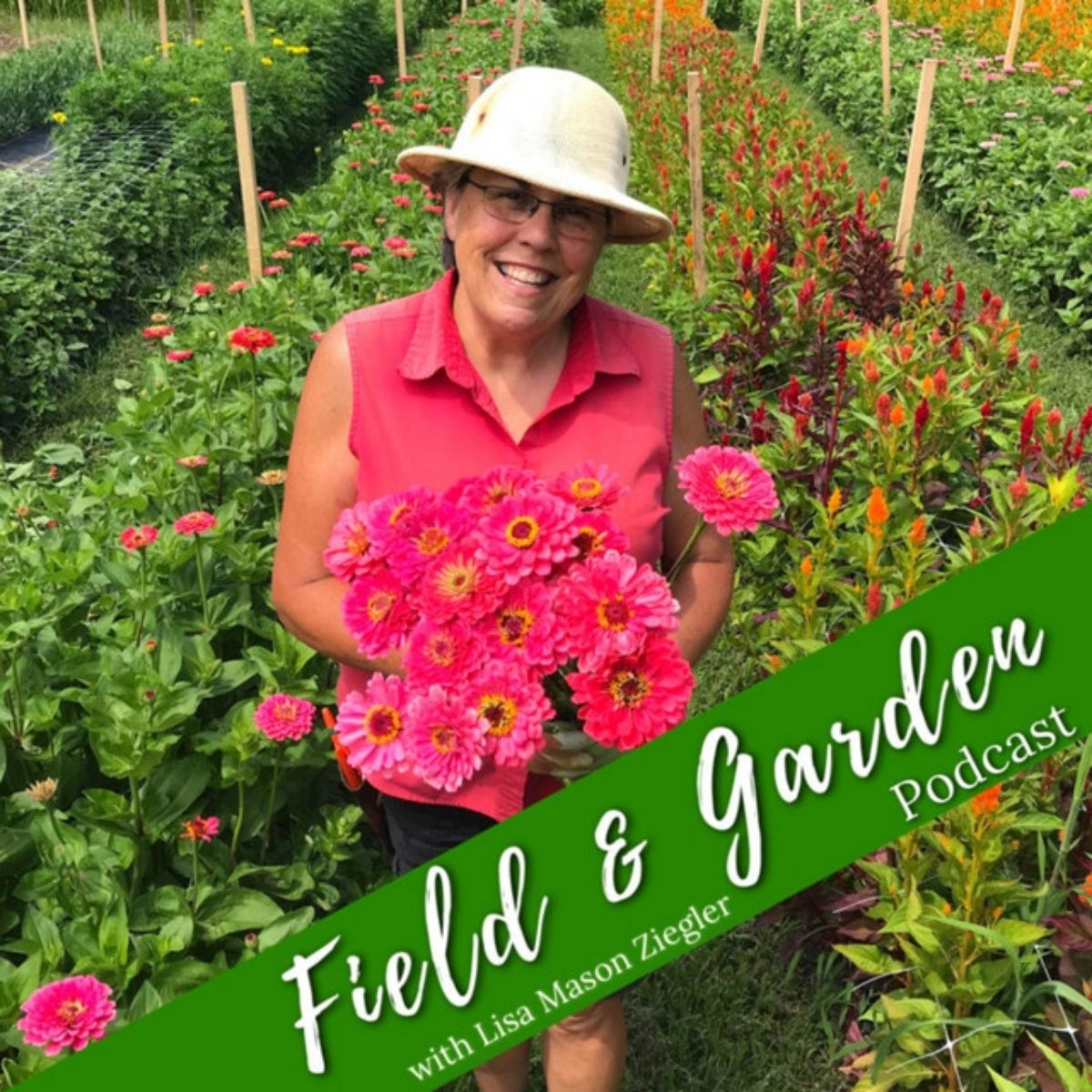 No-Till Flowers Podcast
This is a show for all lovers of regenerative flower farming. Explore the science behind natural farm inputs, biodynamic farming, and breaking down compost, among other natural farming topics. Hosted by Jennie Love of Love 'n Fresh Flowers, a flower farm in Philadelphia. No-Till flower farming will bring you a newfound awareness of just how complex an ecosystem can be and how powerful the presence of the flower farmer can be, for better or for worse. All of this can be found in the informative and interesting topics of Jennie's episodes of the No-Till Flowers Podcast.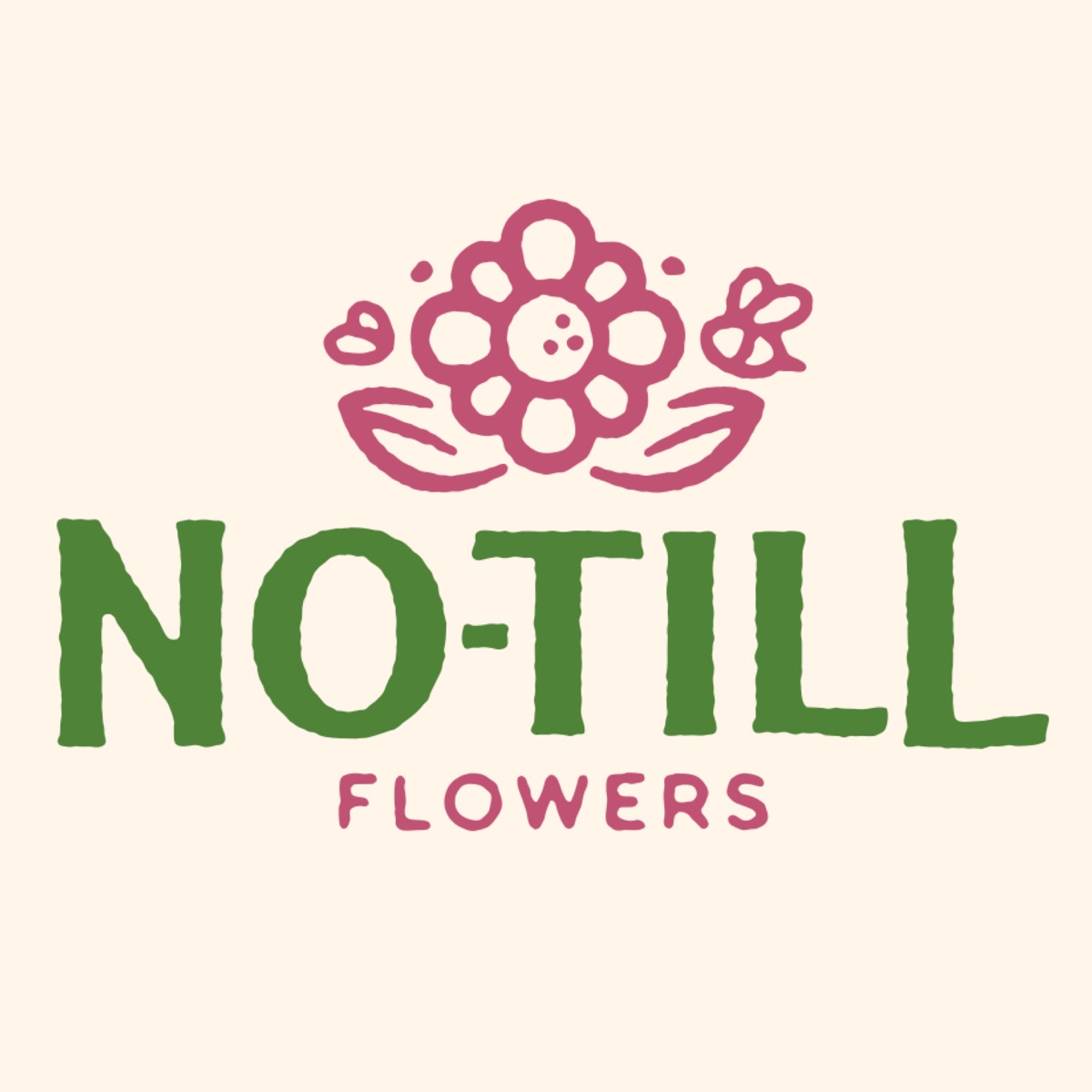 Team Flower Podcast
Learn how to become a flower farmer in the Team Flower Podcast episode with Niki Irving. Team Flower provides the newest floristry resources for beginning florists and all things floristry education. This includes all sorts of engaging podcast episodes. In the flower farming-themed episode, Niki Irving shares how they have adapted their farm to fit their needs for a flower farm and gives a sneak-peek into some of the hardships that come with being a grower.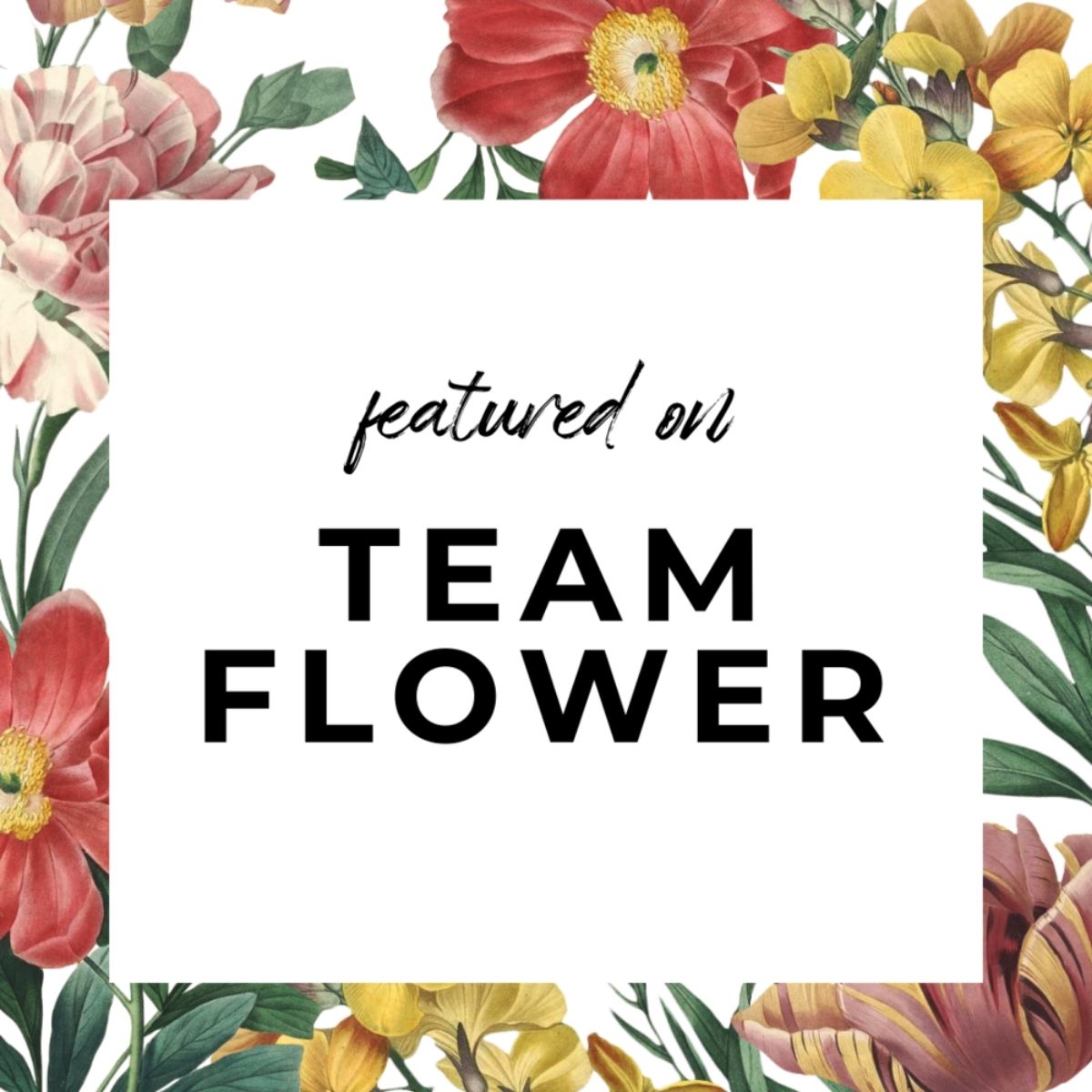 Slow Flowers Podcast
The Slow Flowers Podcast introduces listeners to the leading voices in the Slow Flowers movement, from the field to the vase. Slow Flowers is about making a conscious, sustainable choice in how you choose flowers. Debra Prinzing, the leading advocate for American Grown flowers, hosts the conversation and encourages you to join the creative community. In these conversations, you'll meet American flower farmers, eco-couture floral designers, innovative Do-It-Yourself designers, and pioneering farmer-florists.
Two of Debra's episodes are about flower farming. Be intrigued by the high desert flower farming in Arizona with Aishah Lurry of Patagonia Flower Farm. Or listen to Debra Prinzing catching up with Flower Farming Educator Lisa Ziegler of The Gardener's Workshop. Or dive into her podcast archive to find an interesting conversation with flower farmer Robert Kitayama in 2014.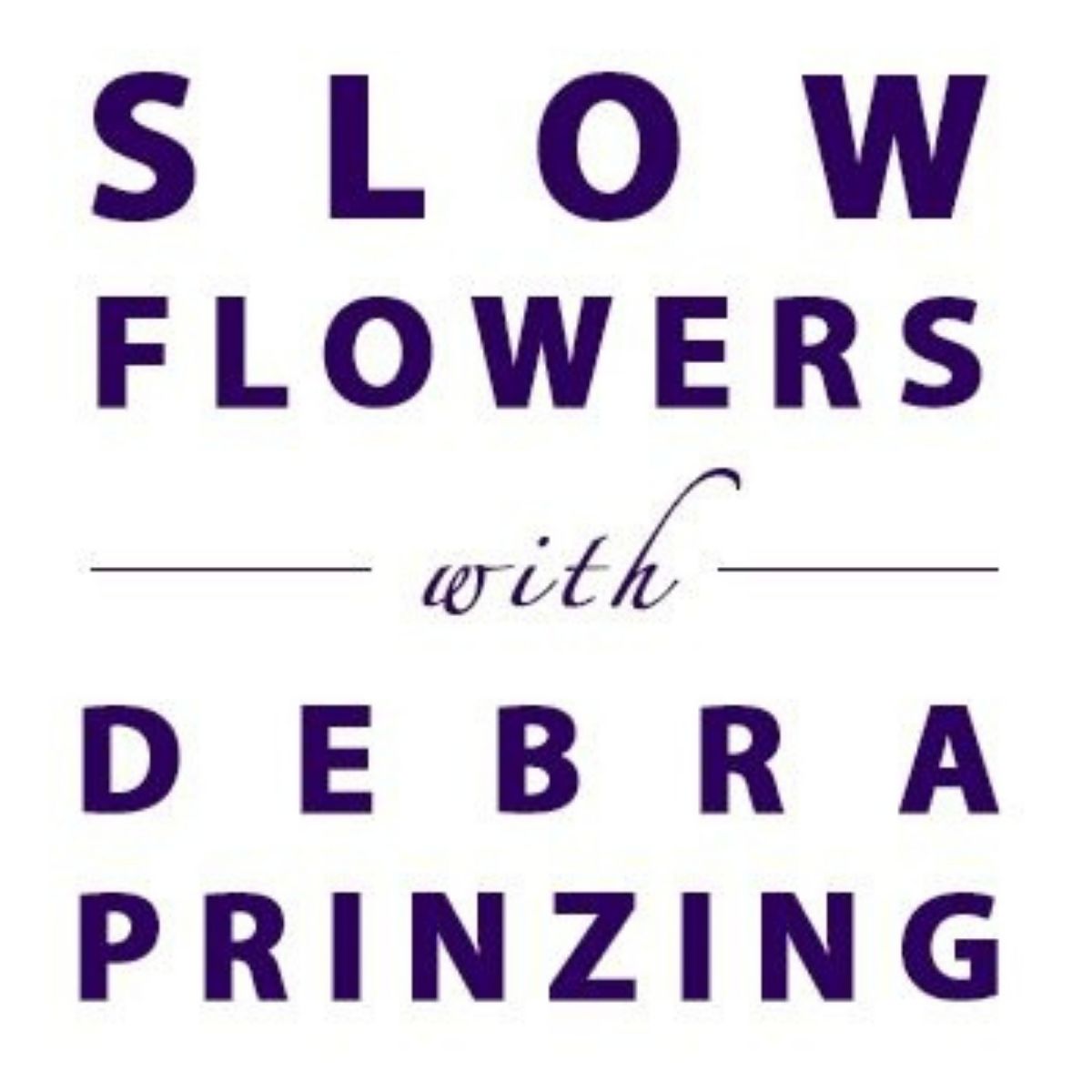 My Small Business and Me
'My Small Business and Me' is a Podcast and YouTube channel for the small business owner hosted by Rona Wheeldon. Rona is an inspiration for florists worldwide, and with her award-winning platform Flowerona, she makes it her mission to inspire and support the floristry industry. Her passion for this blooming sector and everyone involved is clear and contagious, while she's rooting for florists, flower growers, and flower wholesalers.
Rona is chatting about the process of starting a small business, and some tips and tools to go about doing so. Besides the fact that all 11 episodes are inspiring for everyone in the floral industry, you might want to listen to specific episodes number 6 'Becoming a Farmer Florist With Milli Proust' and number 10 'Changing career from a wedding florist to a flower grower'.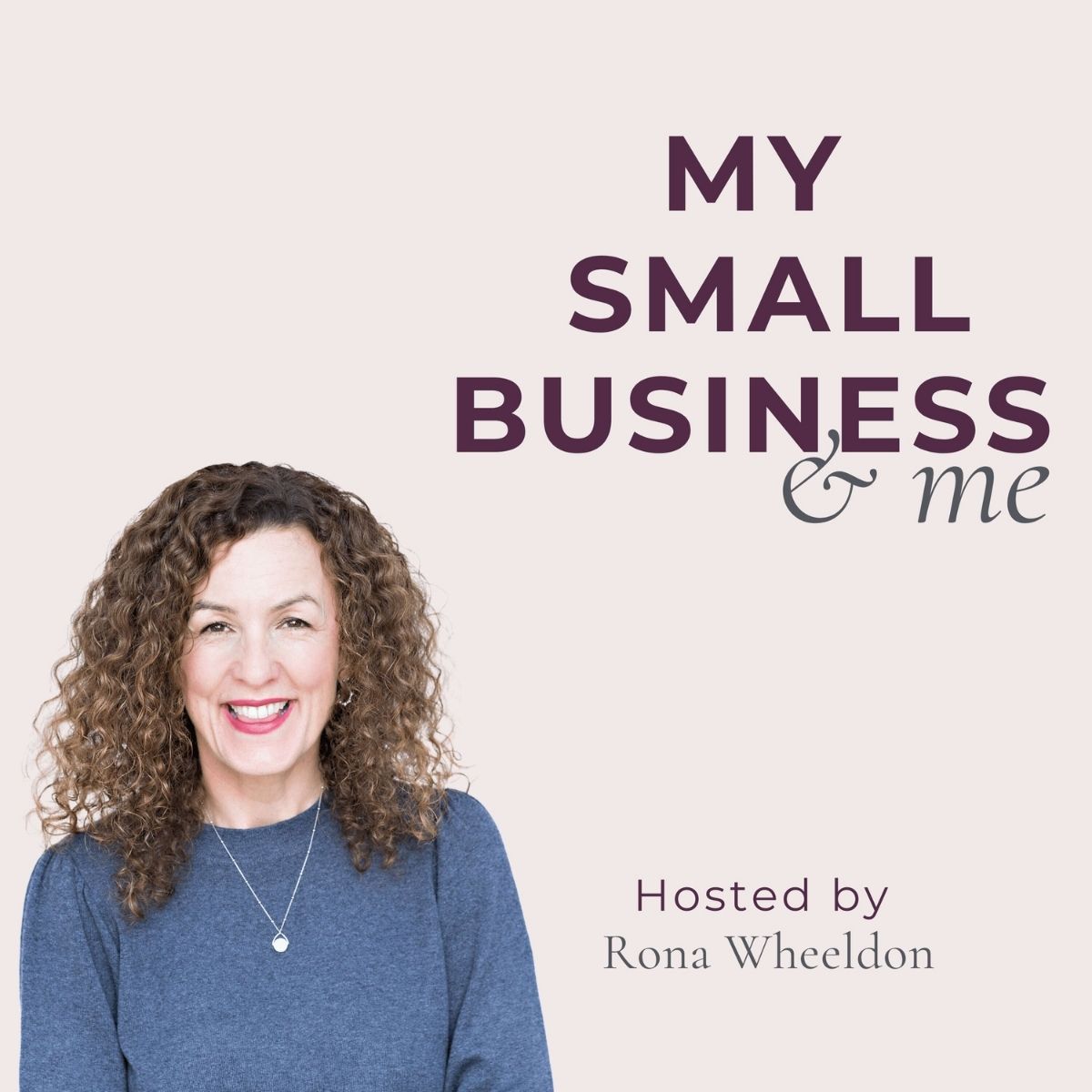 The Flower Podcast
Scott Sheperds' The Flower Podcast can be rightfully so be called THE flower podcasts among the flower-related podcast shows. The Flower Podcast is about flowers and so much more. Scott speaks with trendsetters, floral creatives, photographers, growers, and all things floral. The types of business and the people that own them are as diverse as the number of flowers we get to work with every day.
Scott hopes to create a meeting place to chat with guests from all areas of the floral industry as they share their personal insight into flowers, business, and the future of flowers. A few of The Flower Podcast episodes feature flower farming topics, such as the list of 'Celebrating flower farmers of the Flower Podcast' and 'The roundtable discussion of Rooted Farmers'.
Scott Sheperd of The Flower Podcast:
"A colorful flower field is truly the working palette of our flower growers. Stunning, fresh blooms may be the beginning of a florist's creation, but these blooming treasures are the result of meticulously, planned color selections, trial and error planted varieties, and seasons of hope, sweat, tears, and celebration."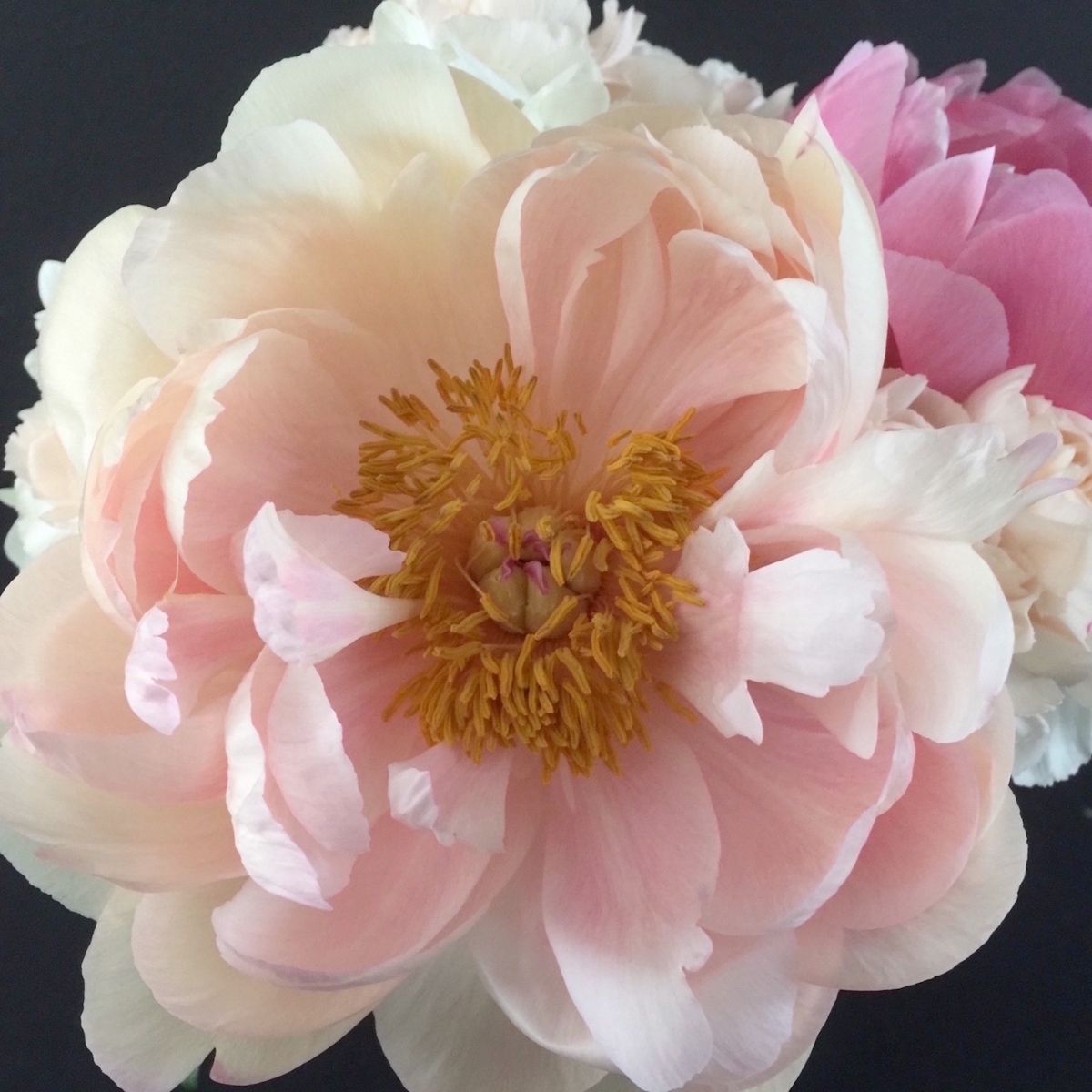 The Cut Flower Podcast
If you love gardening and wish to grow cut flowers or extend your knowledge in cut flower growing,
The Cut Flower Podcast
is for you. The host Roz Chandler has been a cut flower farmer and florist for nearly 10 years. Roz loves helping everyone to grow cut flowers and especially those farmers that are starting out in growing cut flowers for a business and want to learn more. If you are a florist and keen to grow your own blooms and reduce the reliance on imported blooms, The Cut Flower Podcast is your go-to podcast to learn all the deets.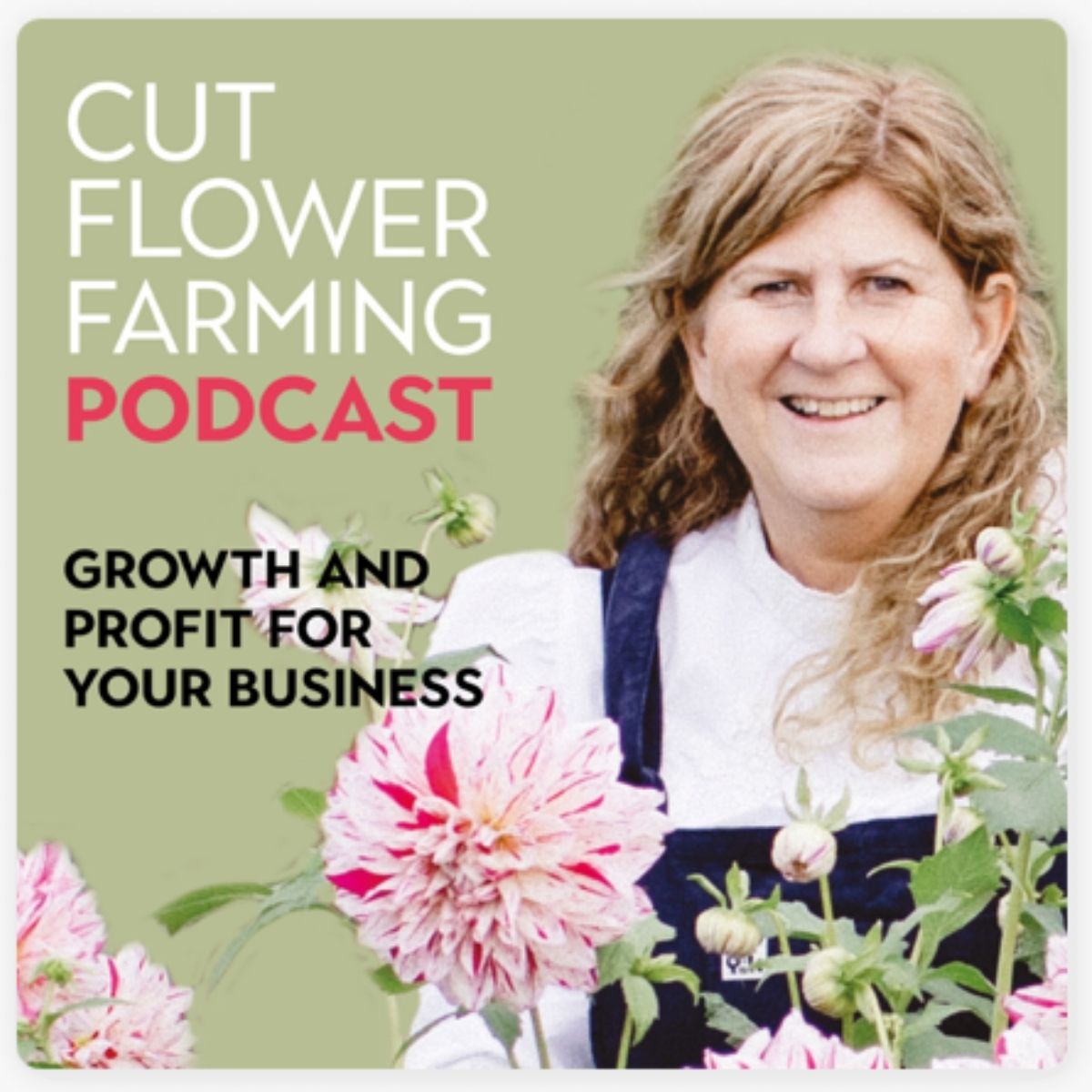 Dish the Dirt
In this interesting and various podcast series 'Dish the Dirt' of the flower land down under, the host goes in search of Australian flower farmers, to share their knowledge, passion, and insights into the flower industry. With episodes uploaded weekly, the host Rebecca Noble creates a fun and 'blooming marvelous' Australian podcast series for those interested in Australian flower farming and everything that comes with it. Each episode features an Australian flower farm telling its story.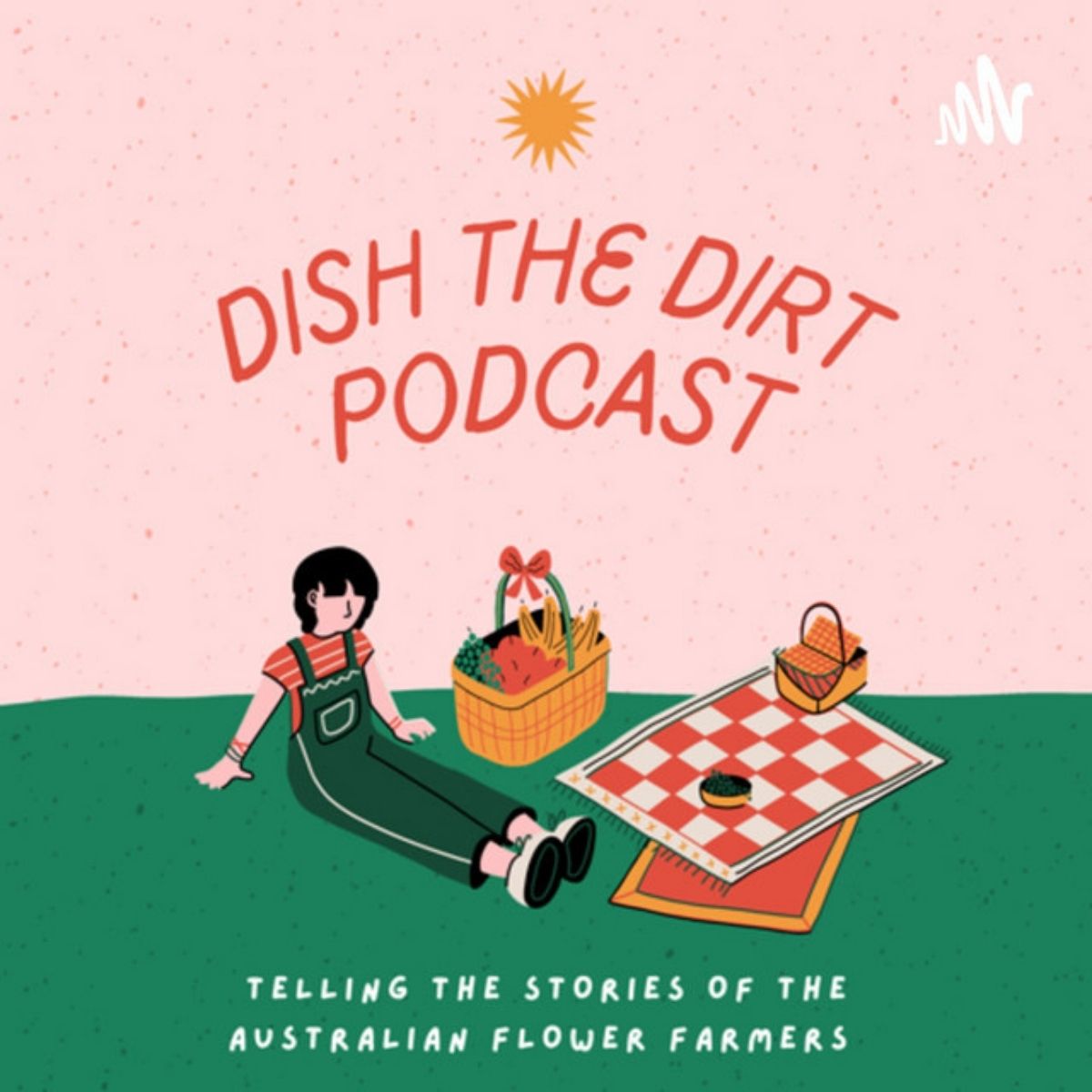 Top Flower Farming Articles for Every Floral Creative
Curious to know more about flower farming? Read the flower farmers related articles on Thursd and learn more about the 7 Inspiring Female Farmers Worldwide, 6 Flower Farmers and Their Top Summer Flowers, 8 Flower Farming Channels on YouTube You Don't Want to Miss and the several flower farmers featured on Thursd such as Julio Freitas from The Flower Hat, Beth Syphers from Crowley House Flower Farm, Fam Flower Farm, and Gabriela Salazar, founder of La Musa de Las Flores.