Drew Groezinger
was in high school when he started selling dahlias to florists and growing cut flowers for weddings in his hometown of Stockton, Illinois. Participating in 4-H and FFA introduced Groezinger to floral arranging and helped cultivate a passion for horticulture, and a part-time job at a flower shop sparked the realization that there was a strong demand for local blooms.
Growing Up Around Gardens
"Because I grew up around gardens—my grandmother grew dahlias and my great-grandmother, Lillian, bred and showed dahlias in the 1920s—I knew there was a huge gap between the beautiful flowers I could grow and what we sold at the flower shop." he recalls. "I started small, with 50 dahlias in pots in the greenhouse, and everybody at the flower shop loved them, and people at the farmers' market went nuts for them. I realized that I needed to pursue this whole floral gig with a little more intensity."
Social Media Provides Impetus
Groezinger confesses to ignoring the teachers in his high school classes in favor of checking out flower farms on social media, learning more about how established growers operated their businesses, and evaluating whether he could follow in their footsteps. "Yes, I'm 21 years old (now) and yes, I started the business when I was in high school but I feel like I know so much, because I put in years and years and years on the backside just watching people."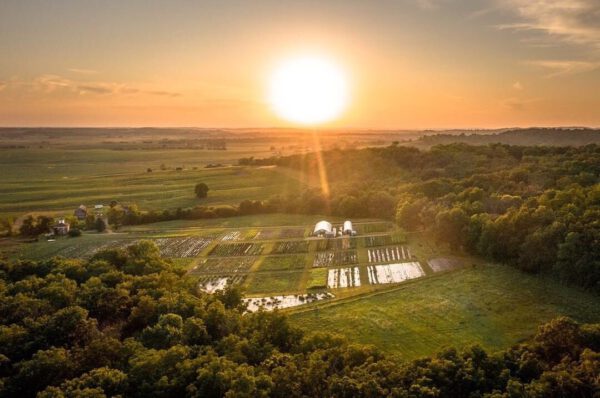 Time For Planting Dahlias
A combination of reading blogs and Instagram stories and getting positive reactions to his inaugural crops gave Groezinger the confidence to expand his business. In 2015, when Drew was a senior in high school, he planted 450 dahlias, placing an order with Dave Dowling at Ednie Flower Bulb alongside the vegetables he grew for competition (and market) for FFA and 4-H.
Making a Name for Himself
At the same time Groezinger learned about the scholarship, he convinced his parents to rent him a five-acre parcel of land on their farm. In 2018 he launched Clara Joyce Flowers, named after his best friend's great-great grandmother, and his own paternal grandmother. He grew three acres of up to 40 different varieties of cut flowers, including 10,000 dahlias.
"We have four or five other flower farms in a two-hour radius and I knew I had to have something that was different than everybody else, and would set me apart in a really quick manner." Groezinger says. "I had all the dahlias and everybody knew instantly that…there was a young kid in Stockton, Illinois who grew 10,000 dahlias. The news spread like wildfire and now people know me for that."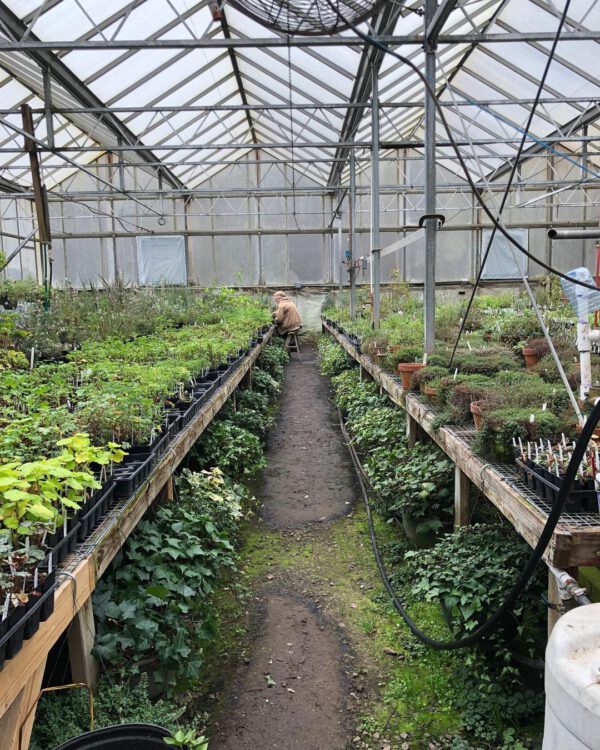 It's All About the Team
Drew employs two full-time and three part-time workers who help with planting, harvesting, packing, maintenance, payroll, responding to emails, and posting on social media, explaining, "There is so much value in having a team behind you. If I didn't have them on my team, I couldn't be able to do this. You can do a lot of the work, but you can't do it all." A strong team is one of the biggest reasons Groezinger knows he can follow through on plans to expand the farm. He has access to an additional five acres of land on his family's property, and a local landowner has more ground available if he needs it. In five years, he hopes to hire a farm manager to handle day-to-day operations, secure accounts with florists nationwide, and expand the floral design portion of the business.
Clara Joyce Flowers
or
Instagram
for more information or go to
Local Flowers
to learn more about his story.