Nobilis, a well known product
A well-known Christmas product from
grower WBE
is
Nobilis
. A beautiful green variety which is available in our webshop as trees, wreaths and branches. Most people recognize this green, but where does the green actually come from and more importantly how does it end up with us? We will tell you more about this in this blog.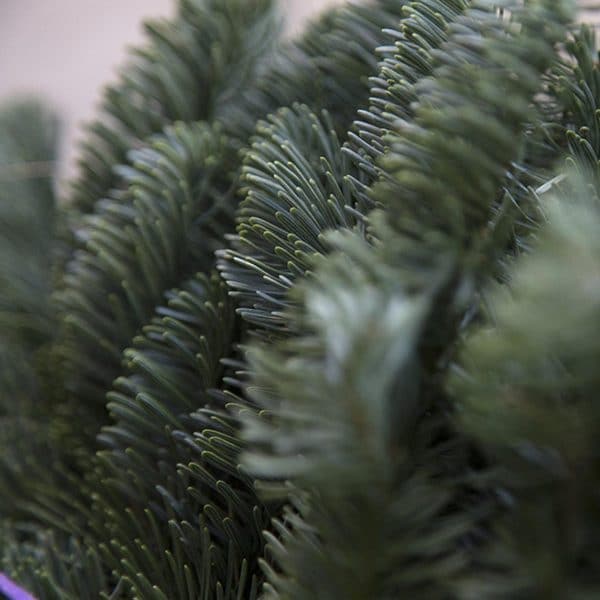 How does the Nobilis grow?
To begin with, it is useful to know that the beautiful Nobilis that we receive once started on a tree. These are trees from the pine family. The
Nobilis
tree is a large, tall tree. It can reach a height of 70 m and has a trunk circumference of approximately 2 meters. Our foliage grows high on the trees. As a result, the branches are damaged less quickly, and the height also ensures that the Nobilis turns beautifully blue / gray. This is due to the light that the high branches get. The bark of the tree can be recognized by the red-brown color. The bark is rough and grooved.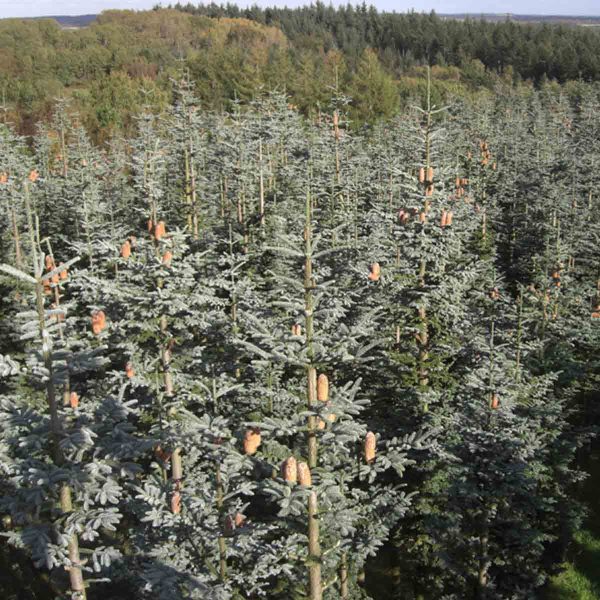 The leaves of the Nobilis are needle-shaped. The needles are between 1 and 3.5 cm long and are shiny blue-green at the top. The needles of the Nobilis are curved upwards. Nobilis does not drop needles. The needles of the
Nobilis
come in different colors. The blue needle is often used for decoration on walls. The green Nobilis is often used for wreaths and pieces, this needle is just a bit finer and is therefore easier to insert.
Which journey does the Nobilis make?
As we wrote before, Nobilis grows high on the trees in Denmark. The trees stand side by side in long rows. They are planted per group. Then you have to wait until the tree is at the right age. Therefore, different heights of trees can be found at the grower.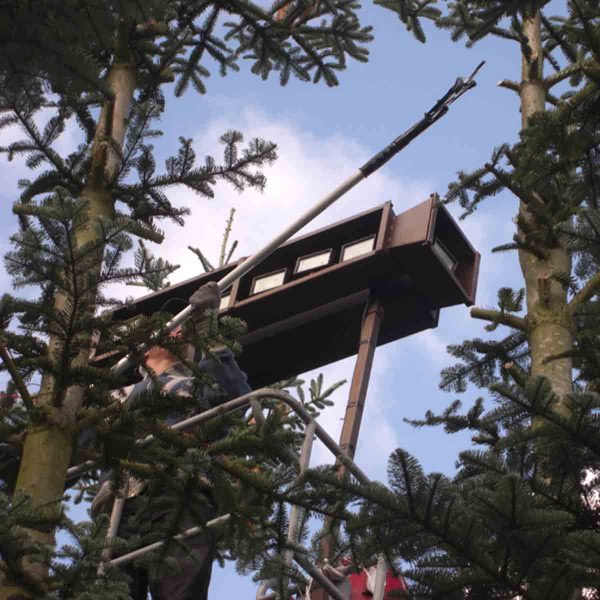 The
Nobilis
branches are cut by the employees. To reach the high altitude, aerial platforms are used for this. The highest branches of the trees are cut off with electric scissors. The branches are bundled together on the ground. About 50 bundles are pressed on a pallet. A second 50-piece pallet is pressed on top of this pallet. This is done to get the correct height for the truck. These are the branches that eventually end up with us after a long journey.