Around Christmas, a variety of flowers, bushes, trees, and other plants are frequently given as gifts. The looks and maintenance needs of these seasonal plants differ greatly. While some are little and can be kept indoors in pots, others are big trees and shrubs that need a large garden area. These are eleven popular Christmas flowers and plants that exude a festive atmosphere during the winter as living ornaments.
Eleven Popular Christmas Flowers and Plants
Here are eleven plants to help you enjoy the holiday season and some tips about their care. One thing's for sure... they will add just the right amount of joy, brightness, and holly jolly Christmas vibes to your spaces. Take note!
1. Poinsettia (Euphorbia Pulcherrima)
Because of their cheery red and green coloring, poinsettias are subtropical plants that are native to Mexico. Additionally, it is thought that the poinsettia flower's form represents the star of Bethlehem. Poinsettias can be prone to root rot, so be careful not to overwater them. To know more about this Christmas plant, make sure to also read the article 'How the Poinsettia Became an Indispensable Part of Christmas'.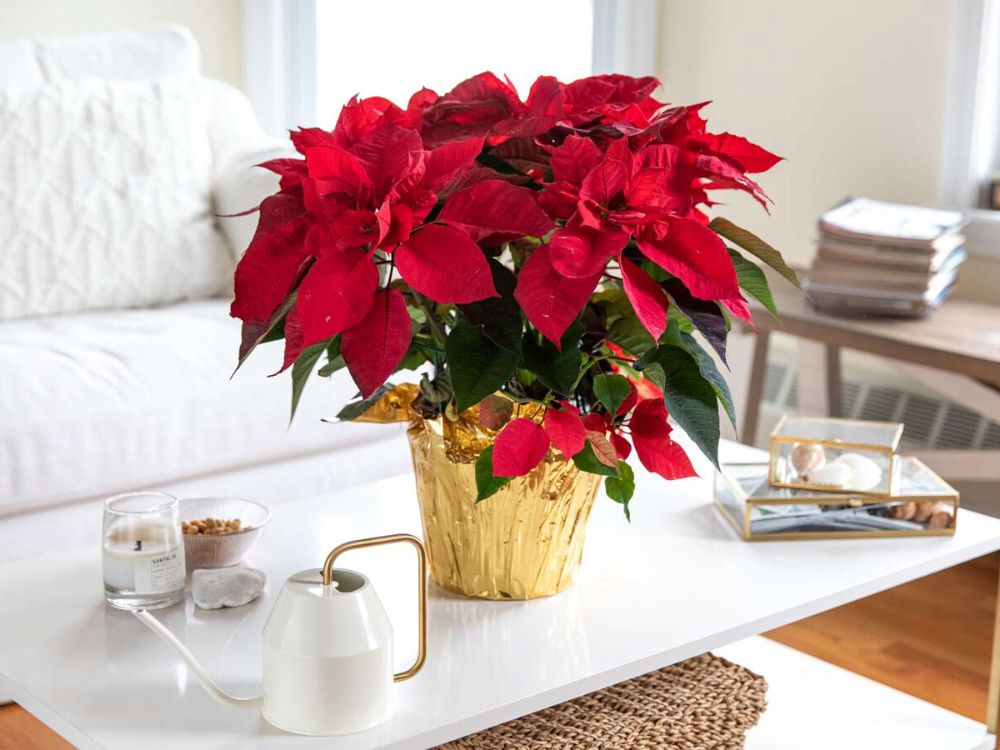 Make sure the container has enough drainage and water when the top 2 inches of the soil feel dry. Poinsettias also require a lot of bright, filtered sunshine in order to avoid growing leggy. But overall, this is the most popular and known Christmas plant in the world! You're sure to see it around everywhere, in every single shop as well. See also 'Poinsettia - The Popular Christmas Plant You Need to Know About'.
2. Holly (Ilex Opaca)
Even in the coldest winters, holly bushes remain green and require little to no upkeep. Around the Christmas season, its branches are brimming with vivid red berries, ideal for decorating the halls. Holly was often thought to bring good luck because it never withered, therefore people would present holly wreaths to loved ones.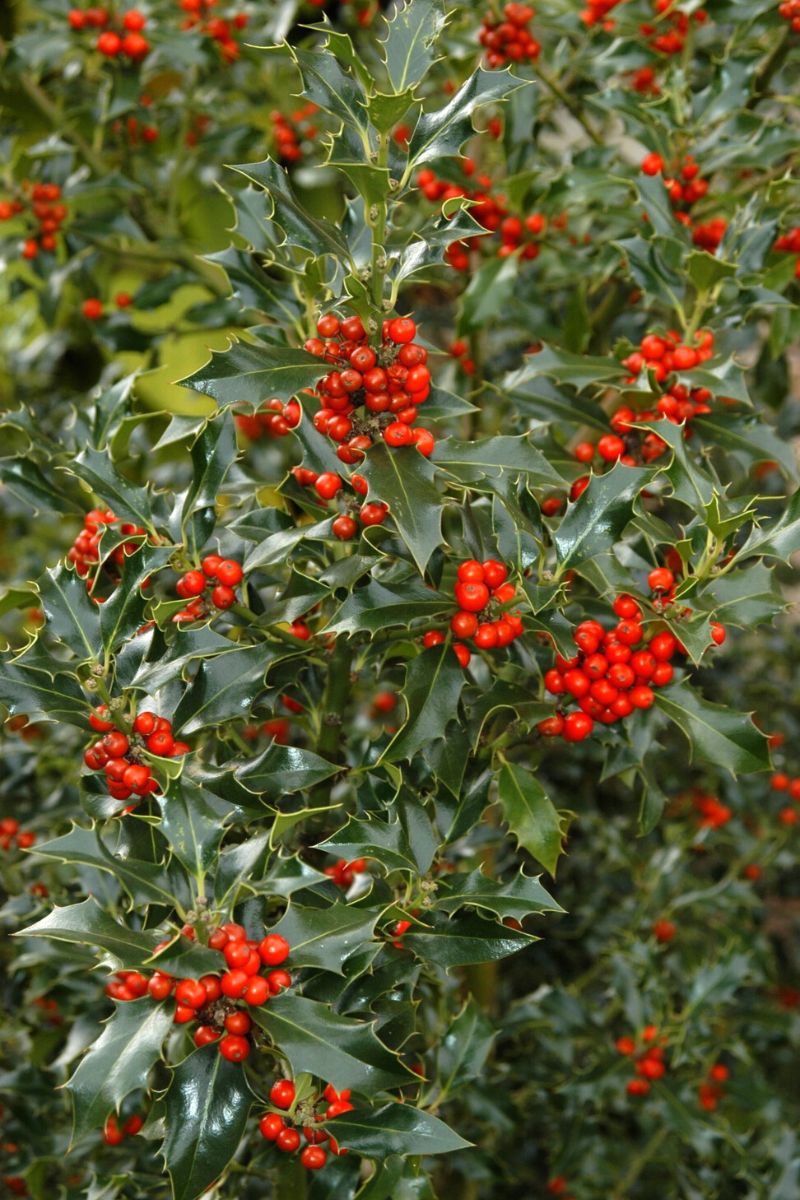 Just be sure to plant it in soil that drains well, as holly doesn't accept standing water. Additionally, the soil needs to be acidic because an alkaline soil pH might turn the leaves yellow. PS: This plant gives the perfect Christmas vibe, don't you think?
3. Mistletoe (Phoradendron Leucarpum)
It's customary to share a holiday kiss under the mistletoe. Natural interactions between mistletoe and other plants occur. The female plants will yield numerous white berries, while the foliage is evergreen. Very little maintenance is required for mistletoe plants, but you must start with a strong, mature host tree. This is one of the eight most popular Christmas plants in the world as well. Did you know historically, the mistletoe represents romance, fertility, and vitality?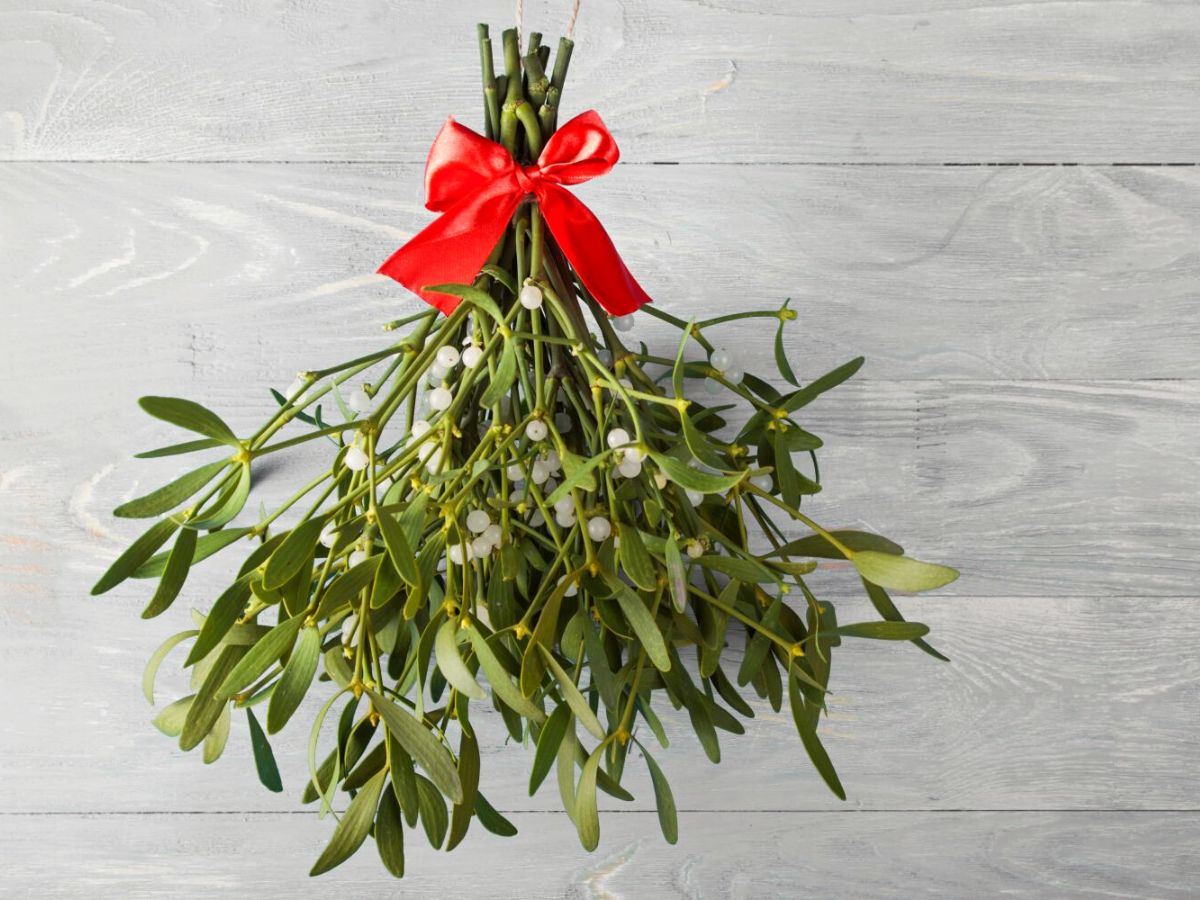 4. Douglas Fir (Pseudotsuga Menziesii)
A Douglas fir is a popular choice for Christmas trees. These dark green-needled evergreens, which have cones that are about 5 inches long, can reach amusing heights. They can tuck neatly into a corner like a Christmas tree because of their rather compact pyramidal structure. However, while planting, be careful to leave plenty of room and make sure the soil is still damp but not drenched. This will give you the best results and let you enjoy your douglas fir plant for Christmas.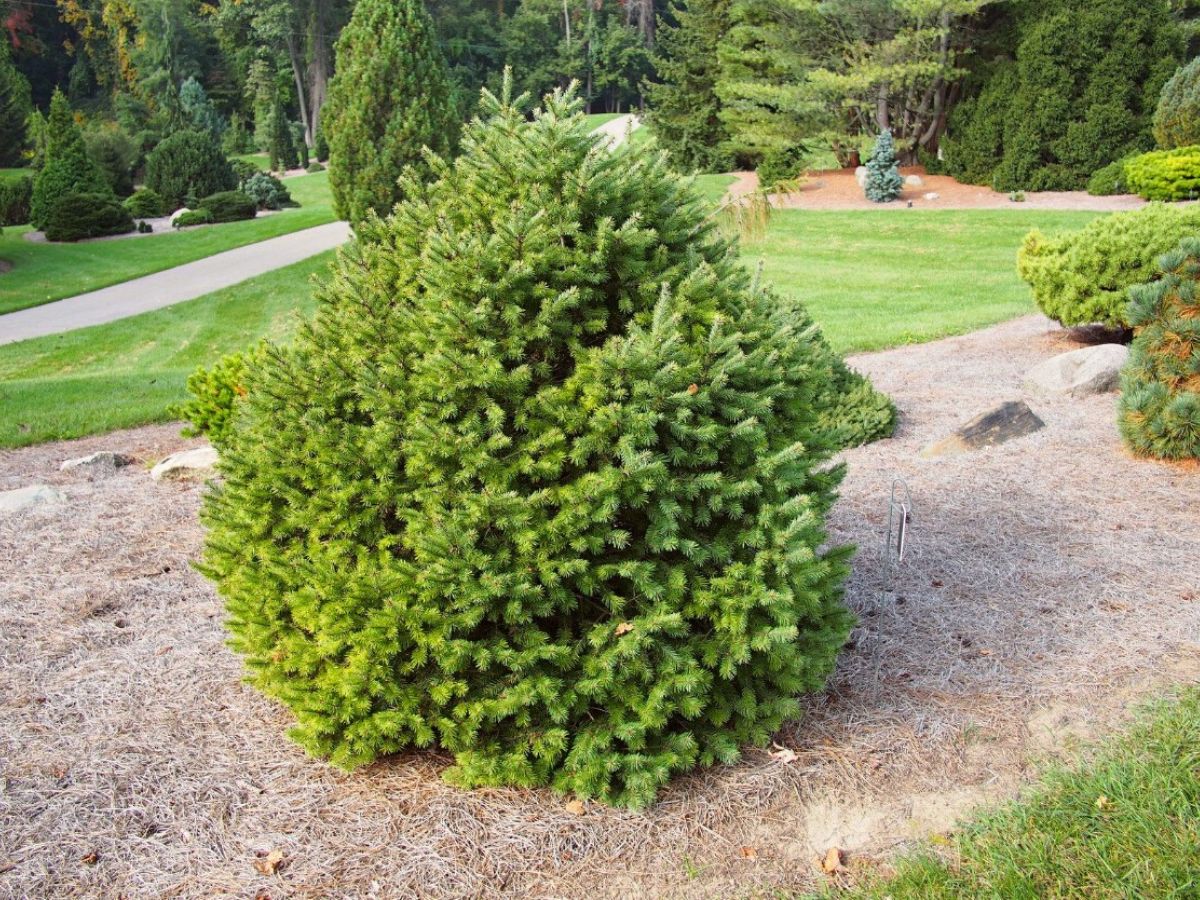 5. Amaryllis (Hippeastrum)
Amaryllis flowers are commonly grown as winter houseplants to add a pop of color to gray winter days. The plants take about six weeks after the bulbs are planted to flower. So plant in November if you want blooms around Christmastime. The trumpet-shaped blooms come in reds, pinks, and whites. As the plant is growing and flowering, water whenever the top 2 inches of soil become dry. One of the 11 most popular Christmas flowers without a doubt!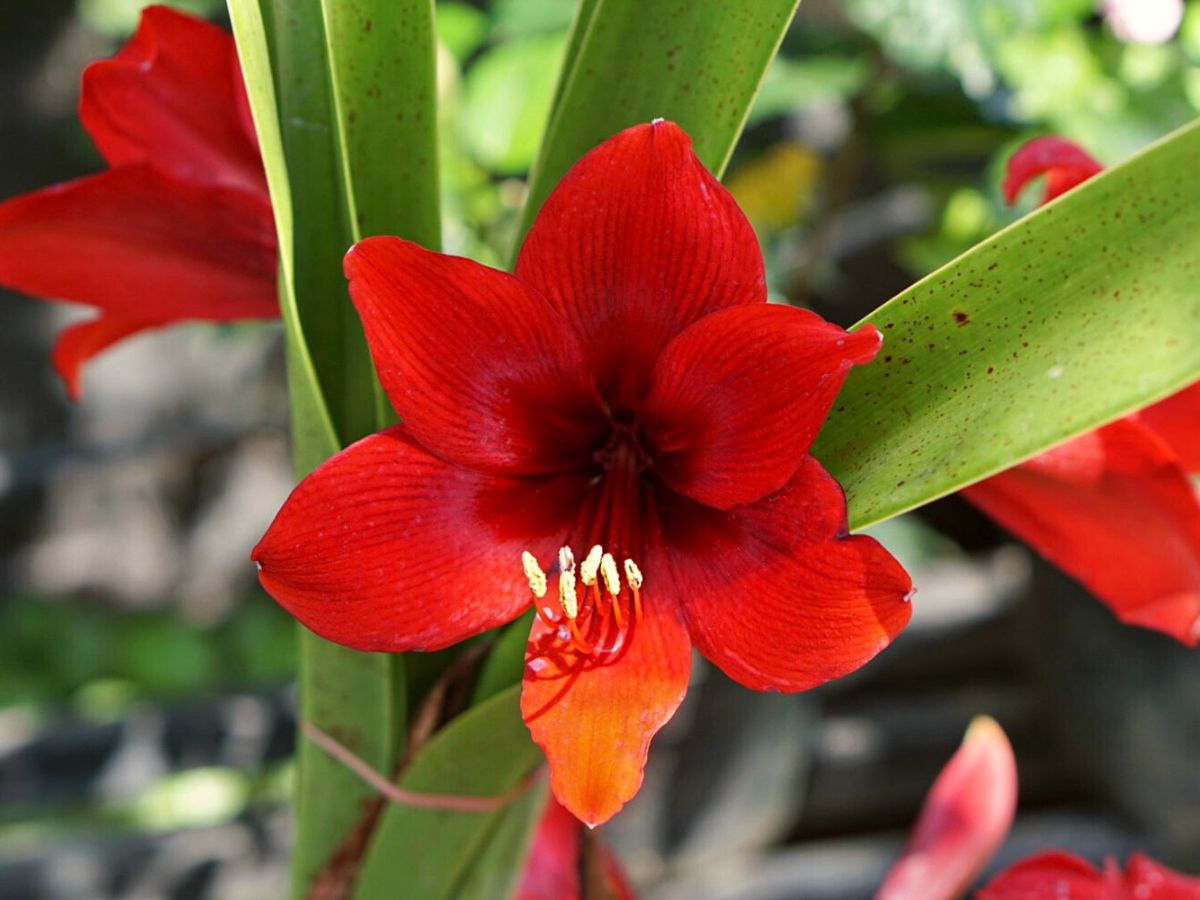 6. Paperwhites (Narcissus papyraceus)
Another popular Christmas flower grown indoors during the winter is the paperwhite. They have tall green stalks covered in clusters of tiny, fragrant, dazzling white blossoms. You just need to wait for the bulbs to sprout after placing them in a container with water and gravel. Plan to start them in November for a Christmas bloom because it takes them four to six weeks from planting to bloom. Transplant the pot to a sunny window when the roots start to grow for the best results.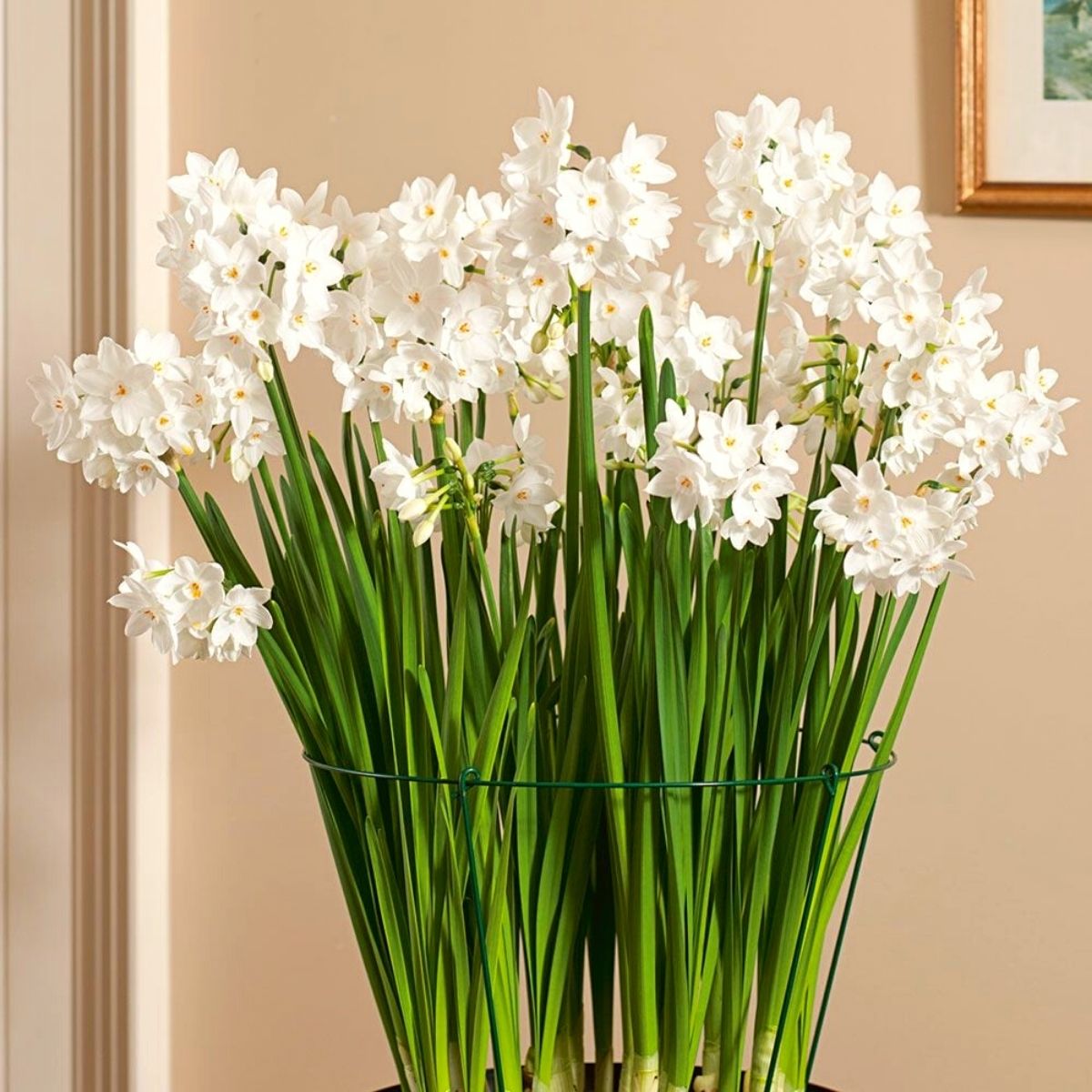 7. Juniper (Juniperus)
Because of their evergreen needles, juniper bushes are connected to Christmas. They also have a nice scent. Juniper comes in a variety of forms, from small shrubs and trees to low-growing ground coverings. They're even used as Christmas trees by some.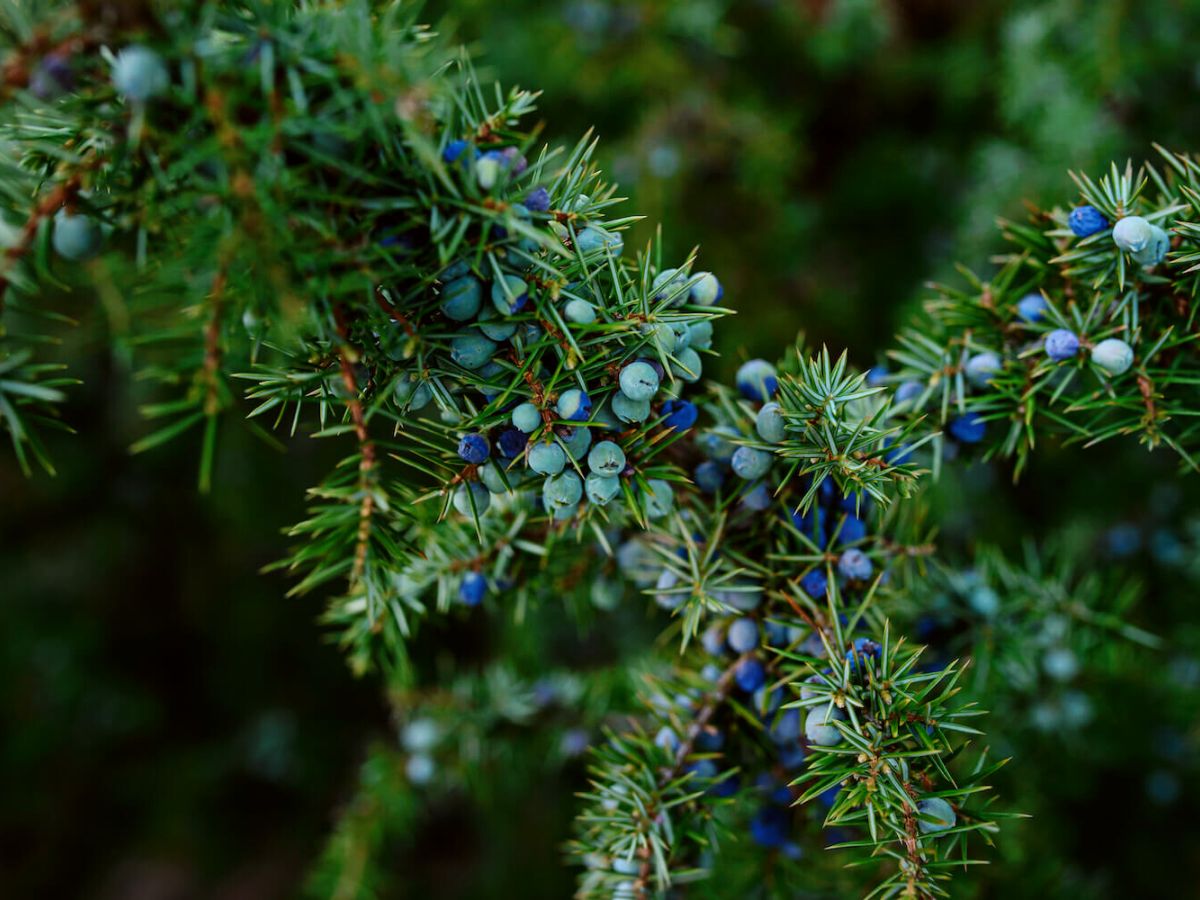 Juniper requires very little maintenance, making it one of the 11 most popular Christmas plants in the world. Young plants may need to be staked until they are established to ensure they grow upright and need soil that is consistently moist but not waterlogged. However, mature plants mainly look after themselves.
8. Cyclamen (Cyclamen Persicum)
Because of their lovely blooms that appear around the holidays, cyclamen are common holiday plants. They make excellent plant arrangements for tables. This plant likes lower temperatures to blossom its white, pink, or red petals, which resemble butterflies. They can bloom for up to six months if kept cool. It has leaves that are silver-frosted. It becomes dormant in the summer because it cannot tolerate warmer temperatures. This perennial returns every year with a profusion of blossoms.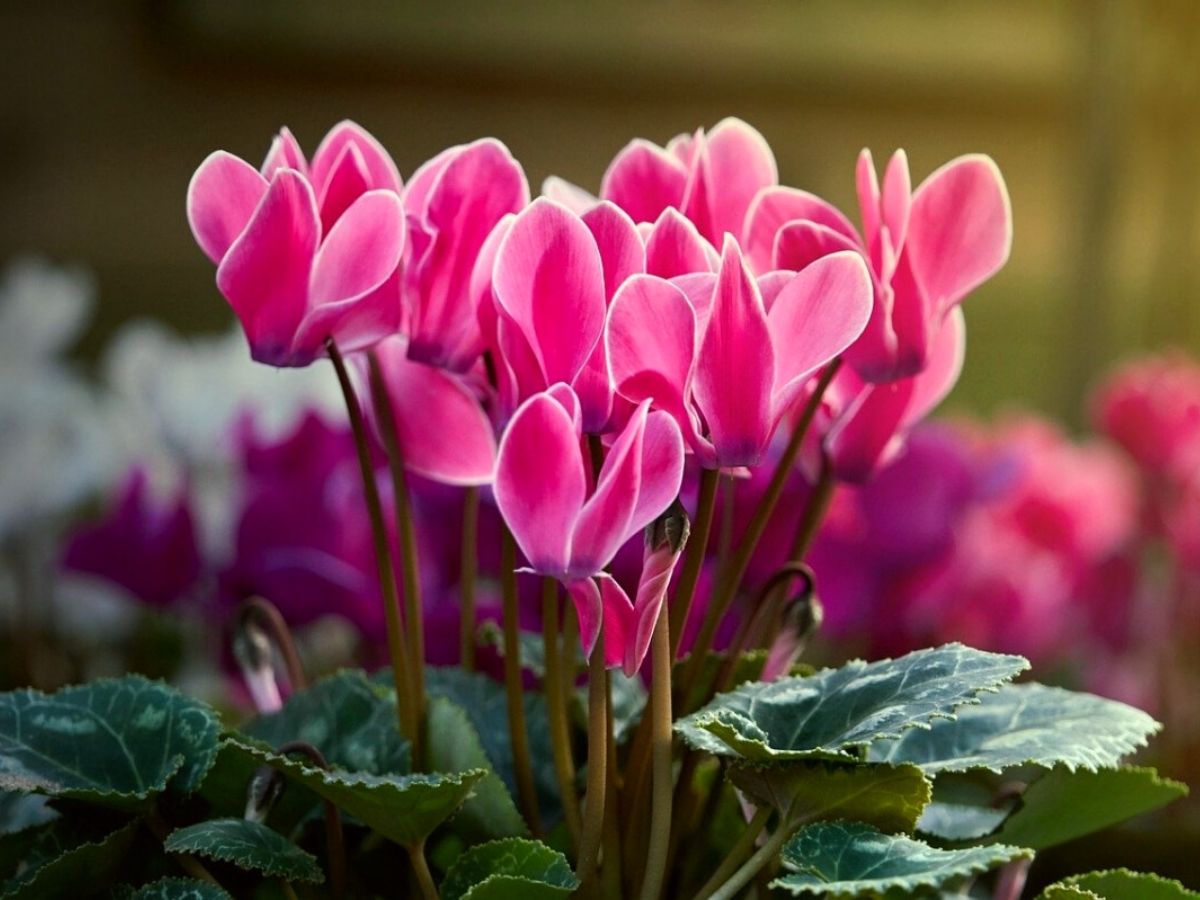 9. Helleborus Niger
Commonly known as the 'Christmas Rose', the Helleborus niger bears large, round, white flat-faced flowers above low-growing mounds of leathery, deep green foliage. As the weather warms, it produces large masses of bright white flowers on short stems. As with many landscaping plants, it should be noted that all parts of the Helleborus plant are toxic to both humans and pets, but that doesn't take away the fact it's a stunning popular Christmas choice.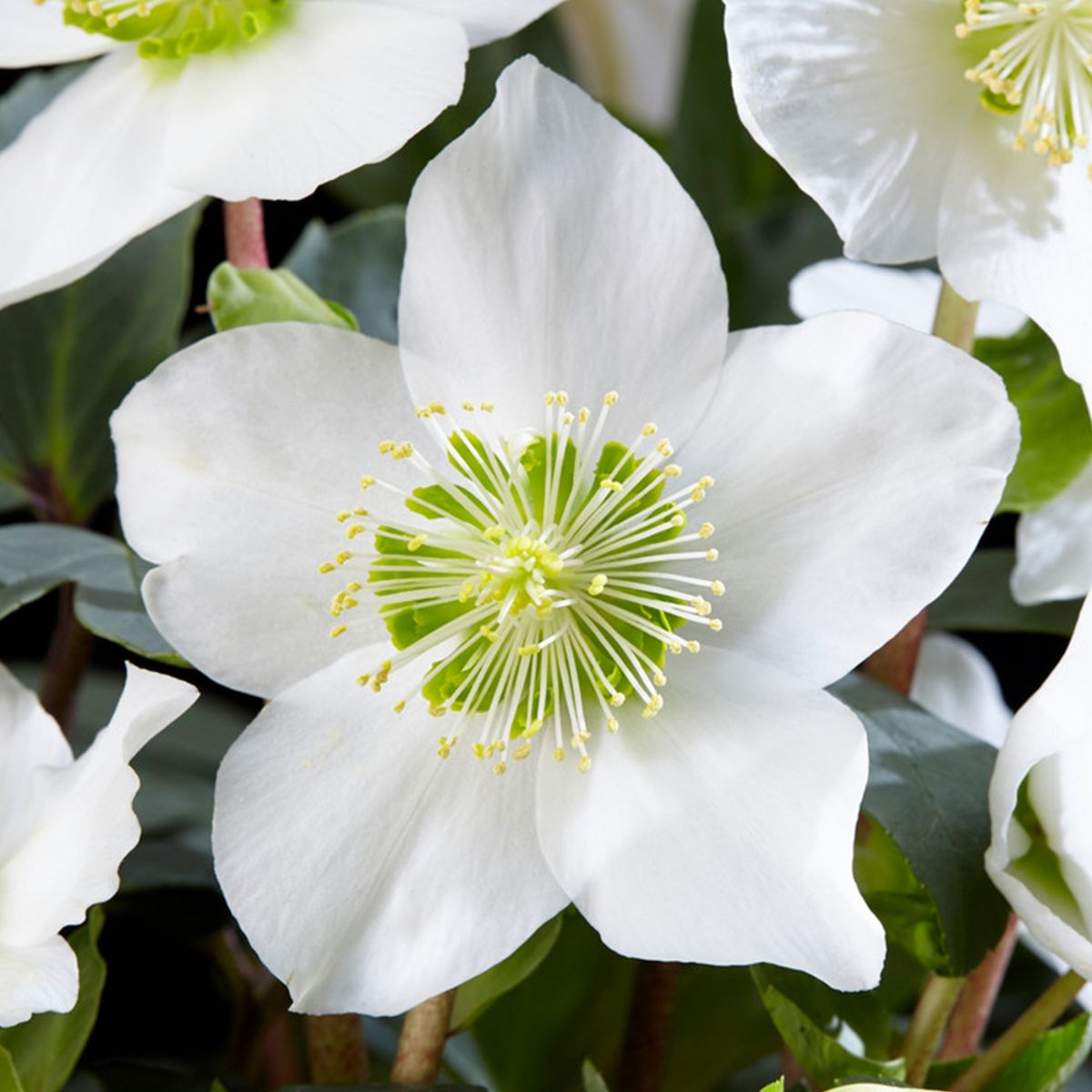 10. Cymbidium
Cymbidium orchids are a highly decorative variety of orchids that can often be seen in homes during the Christmas season. The plant has beautiful flower spikes and is relatively easy to look after. These orchids are also known as 'boat orchids' and are the oldest cultivated orchid with evidence that they were grown in China 2,500 years ago. Make sure to get your hands on these splendid orchids to know what one of the most popular Christmas plants will look like in your home.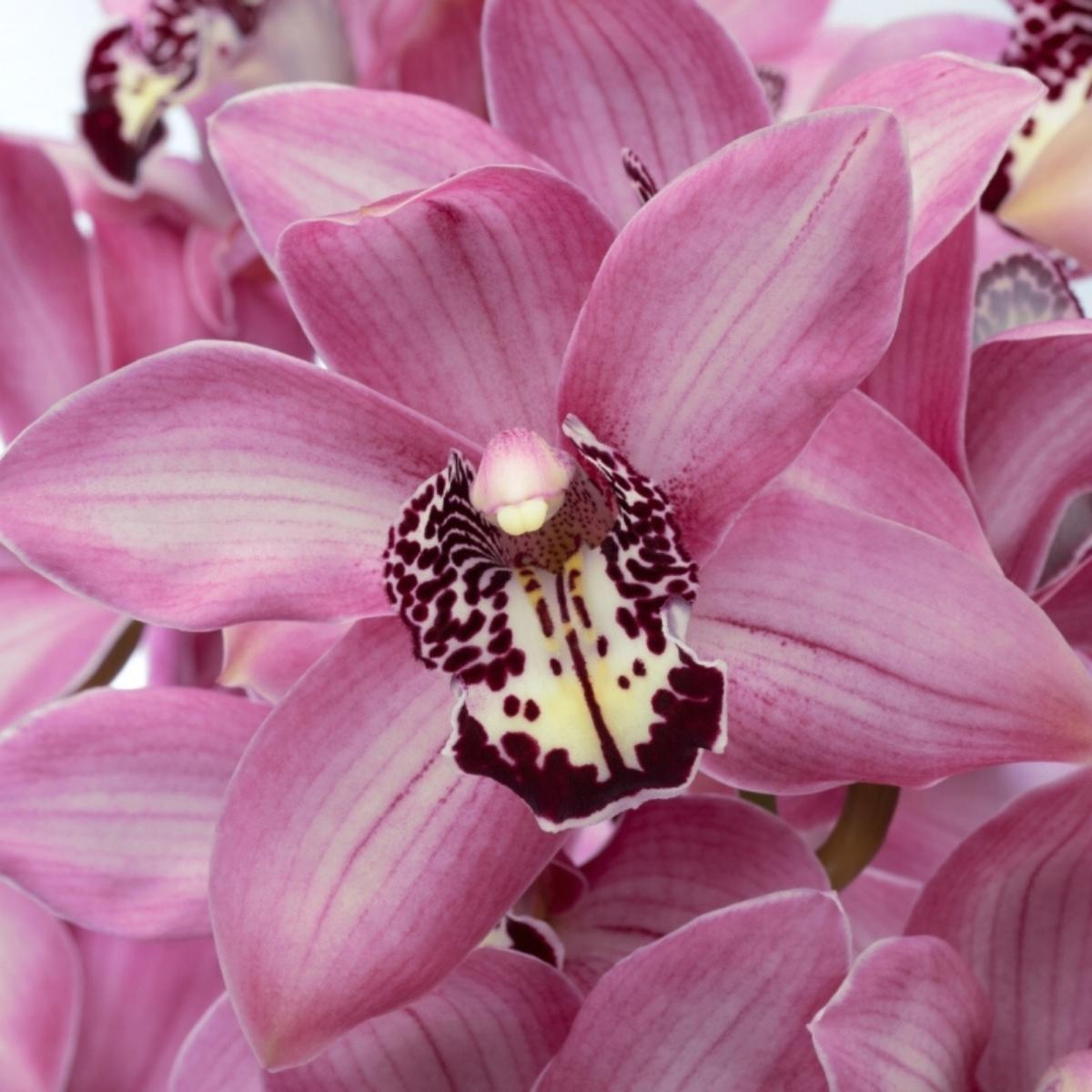 11. Christmas Cactus (Schlumbergera x Buckleyi)
Schlumbergera x buckleyi, commonly called Christmas cactus, is a hybrid, flat-stemmed, frost-intolerant, winter-flowering, epiphytic perennial cactus that is typically grown indoors as a container plant for the enjoyment of its colorful flowers which bloom during and after the Christmas season.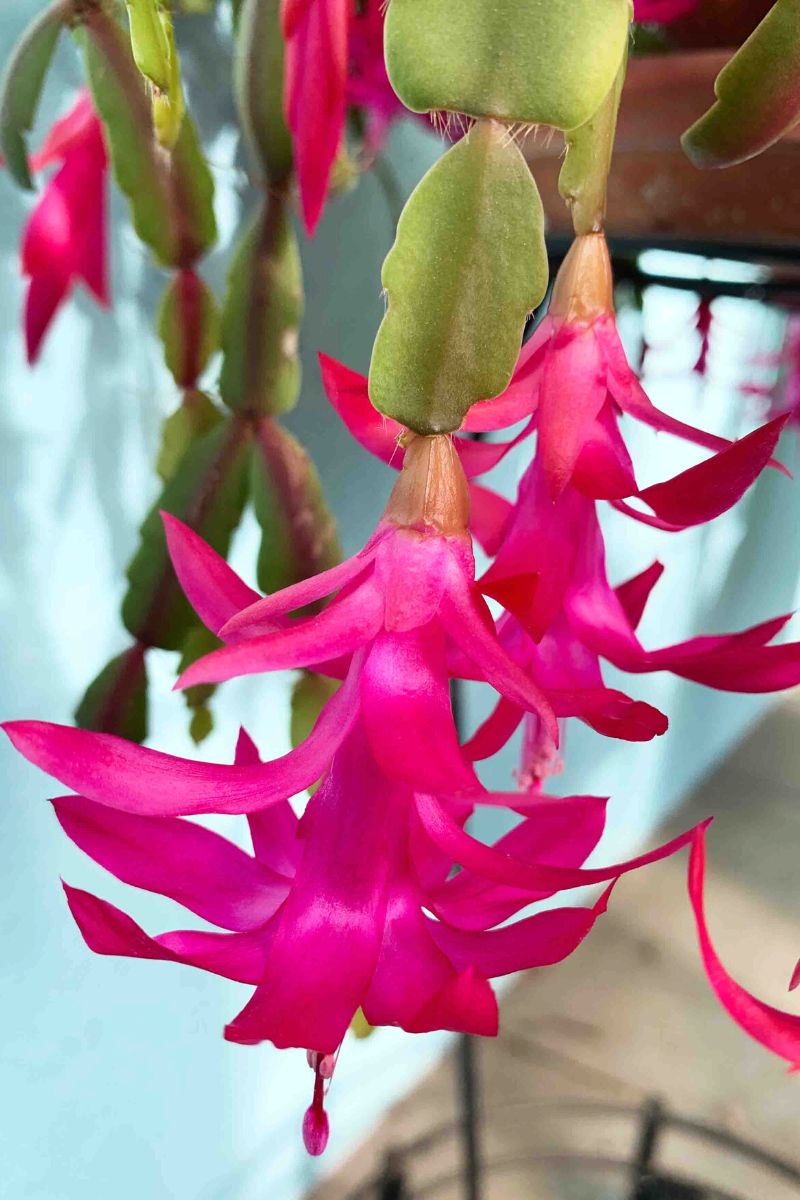 Truth is, there are many other Christmas flowers and plants, but these are indeed some of the most popular for the season. You'll be seeing lots of them even when you go for an afternoon stroll through town. Most flower and plant shops will have all of these around!