Your celebrations' mood is set by the appropriate seasonal foliage. In less time than it takes to carefully hang the stockings on the chimney, you may complete these straightforward ideas that include nothing less than the most beautiful greens for Christmas. These eight best types of Christmas greenery are perfect for holiday decorating.
8 Best Types of Christmas Greens for the Holidays
The holiday bells are ringing and they are starting to be seen and heard in every corner of every city! This can only mean one thing: the most wonderful time of the year is here and people are very eager to decorate their homes with the best floral and greenery scenery. This is why you should absolutely know about the six best types of Christmas greenery that'll adorn your holidays the best way.
1. Eucalyptus
Deck the halls with this pleasantly-smelling type of Christmas greenery. Eucalyptus is best for flower arrangements because it has a long life when kept in a vase of water. Eucalyptus has been in the homes of many over the past Christmas', adding a contemporary and trendy twist to traditional Christmas decorations. It is a great way to give your home's interior a festive charm, with touches of nature.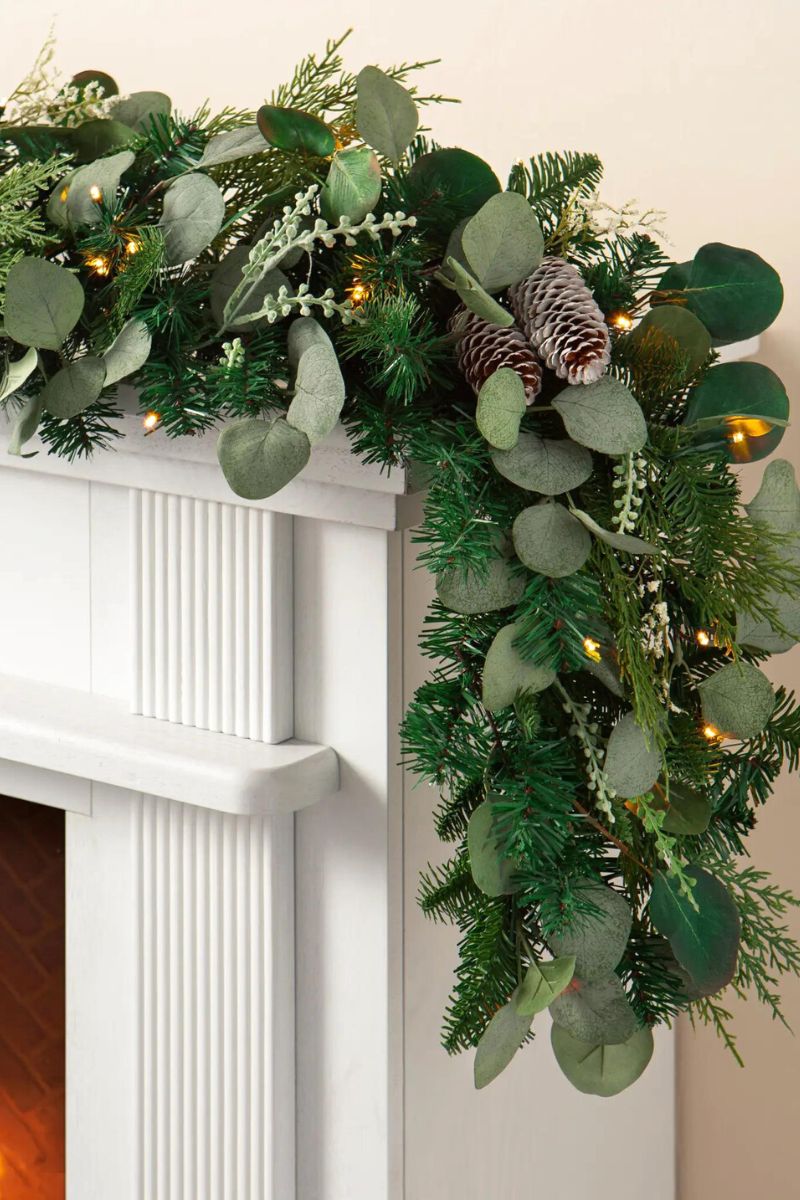 You can hang a eucalyptus garland taut across your fireplace with florist wire and hooks to prevent any drooping (conceal the hooks with pretty greenery). You can also spruce up cream stockings with sprigs of seeded eucalyptus. This type of holiday greenery also pairs well with Christmas wreaths.
2. Cedar (Cedrus)
On the list of the eight best types of Christmas greenery for the merriest time of the year is cedar. This type of greenery belongs to a genus of coniferous trees in the plant family Pinaceae (subfamily Abietoideae). Cedar's natural oils and striking edges help give its branches staying power. The best thing about cedar is that it can be widely used just for about anything and anywhere you decide to put it. Cedar's dramatic draping effect is stunning, and it smells lovely.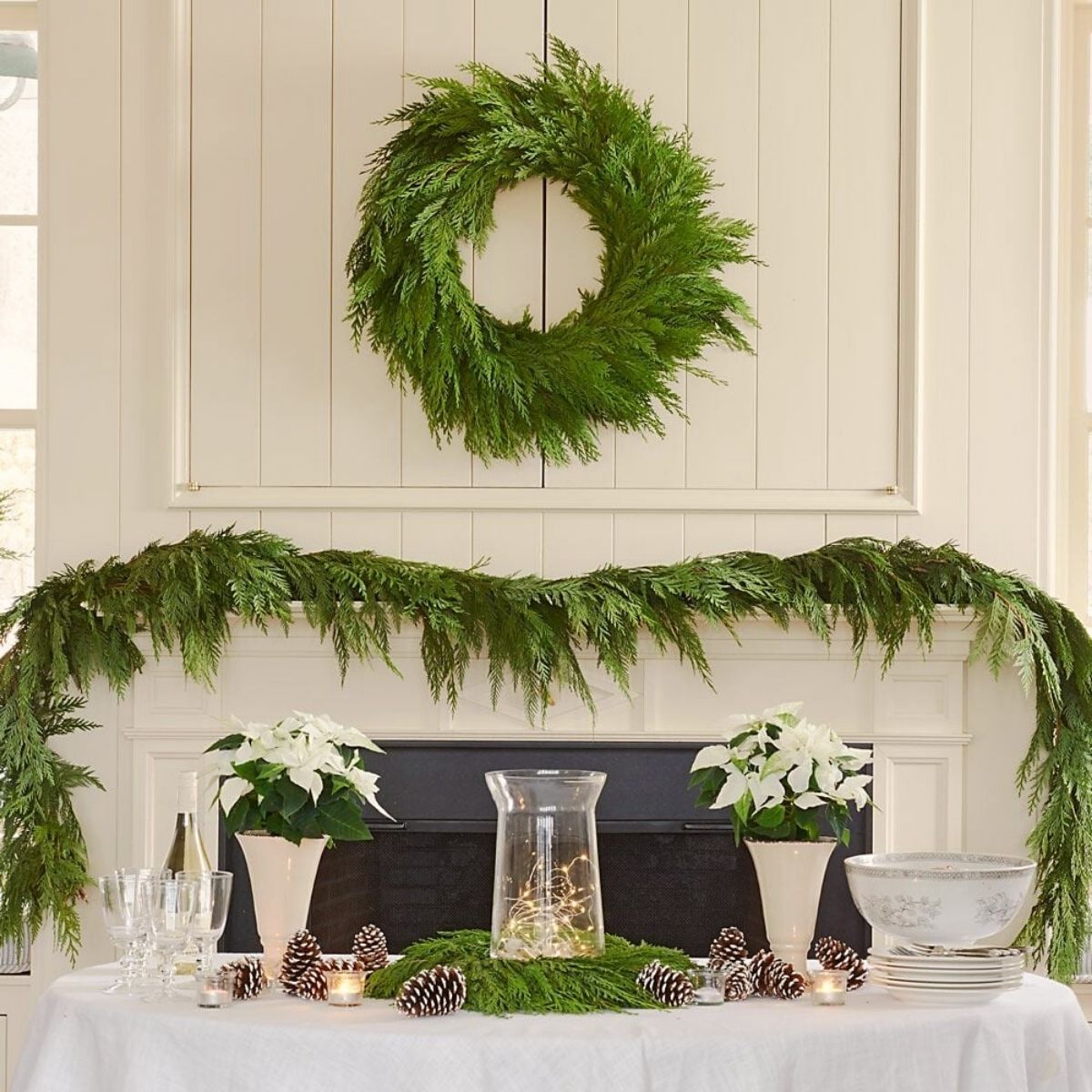 Many wonder how to use cedar during the Christmas holidays. As a decorative idea, you can use a vignette, where the asymmetrical placement of the cedar garland adds unique drama around a large mirror, which provides even more visual impact with its reflection.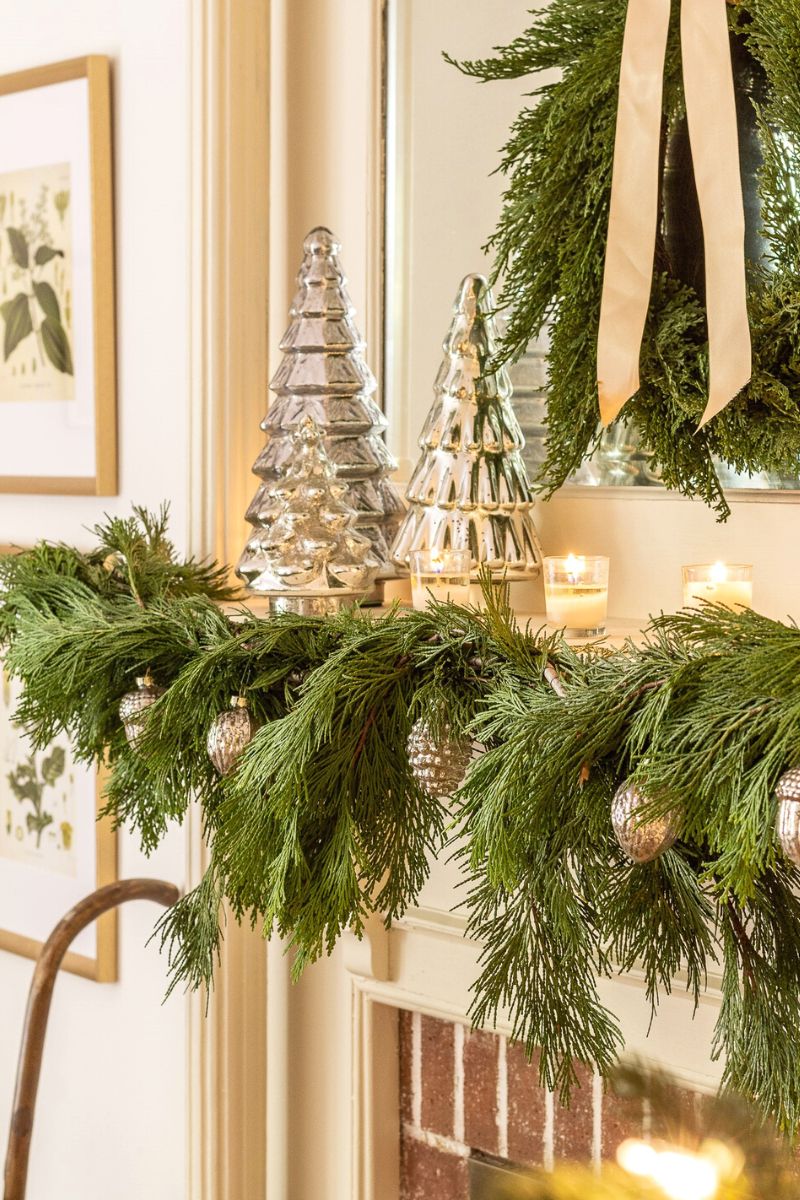 3. Boxwood (Buxus)
One very popular holiday tradition is the use of boxwood plants in decorations, both inside and out. They come in the form of trees and wreaths and make a beautiful addition to any holiday display. Boxwood is one of the six types of fresh Christmas greenery that works amazingly for holiday decorating.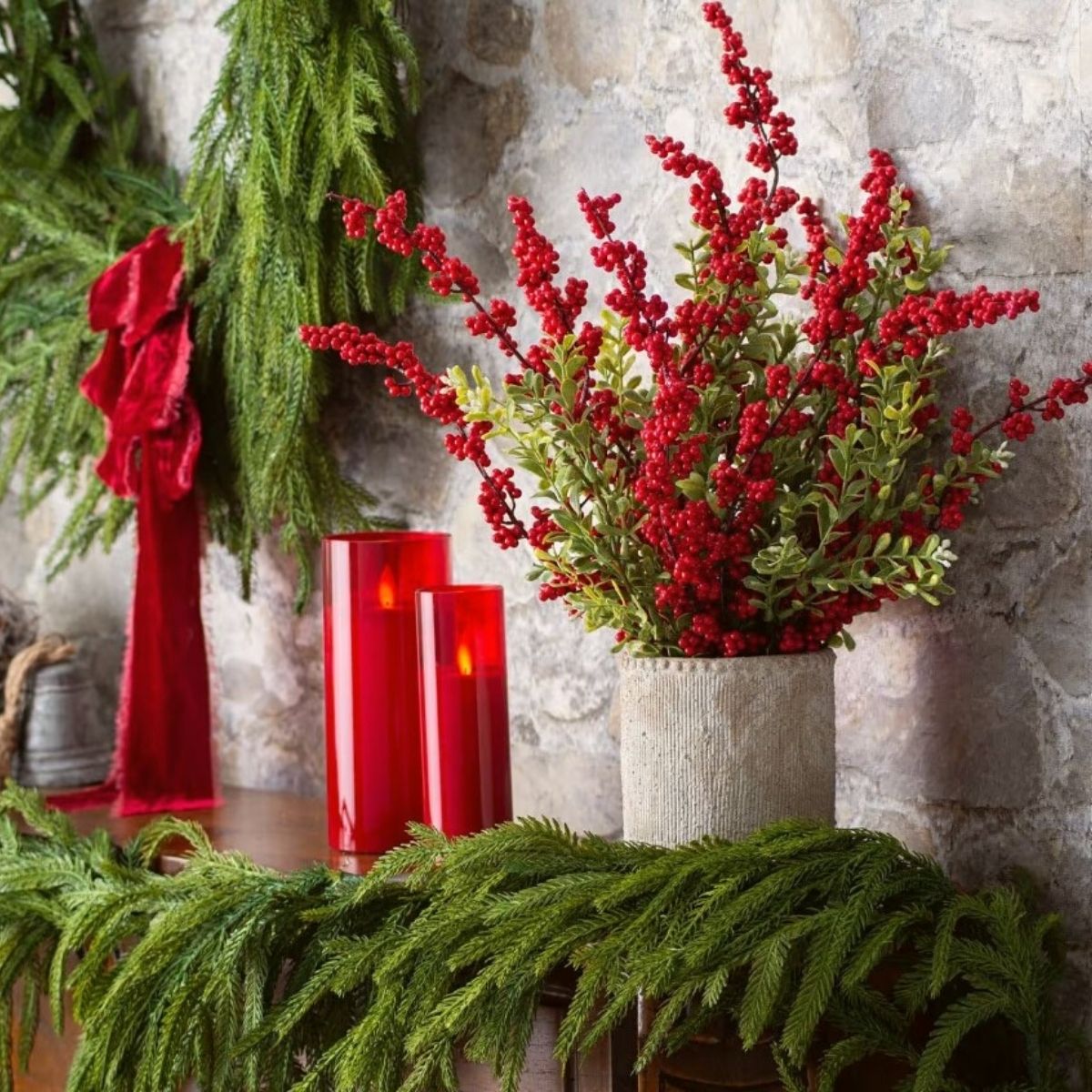 It is favored due to its compact form and forest-green leaves. Boxwood can easily last all season long and best of all can be used for framing stairways, doors, and other things. PS: Boxwood will always make a space more elegant.
4. Juniper (Juniperus)
Obtain scent, lovely blueberries, and robust greenery all in one with yet another one of the best types of fresh Christmas greenery. Juniper is ideal for both indoor and outdoor decor. It can have a spiky leaf, so wear gloves when handling it, but the aroma is well worth it.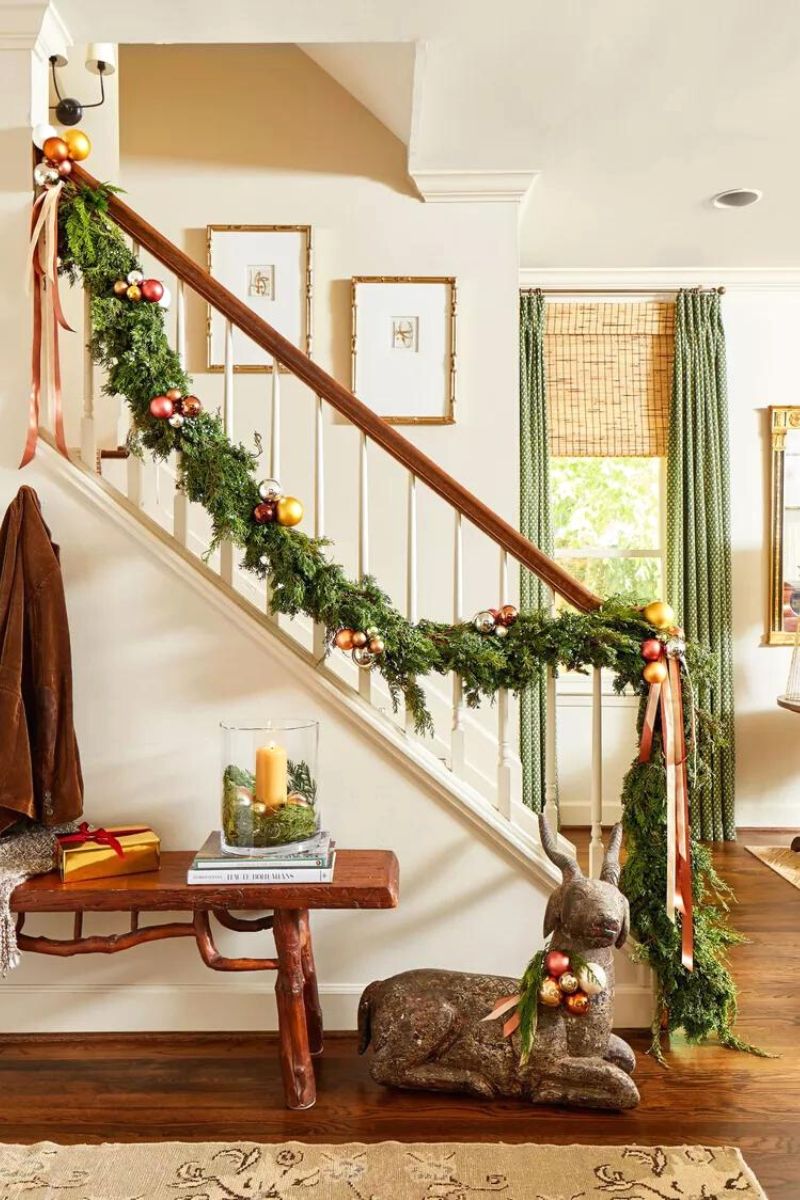 As an idea to use juniper for decoration, you can drape your staircase along with ornaments and ribbons in related colors. Look around your home for chances to incorporate juniper into other decorative items like vases, trays, figurines, and art objects.
5. Olive
Try olive branches for the lovely curled appearance that their leaves take on when they dry. (Remember that it dries up quicker than other evergreens.) The wilting leaves will produce a free-form, captivating look that results in an amazing type of Christmas greenery for the holidays.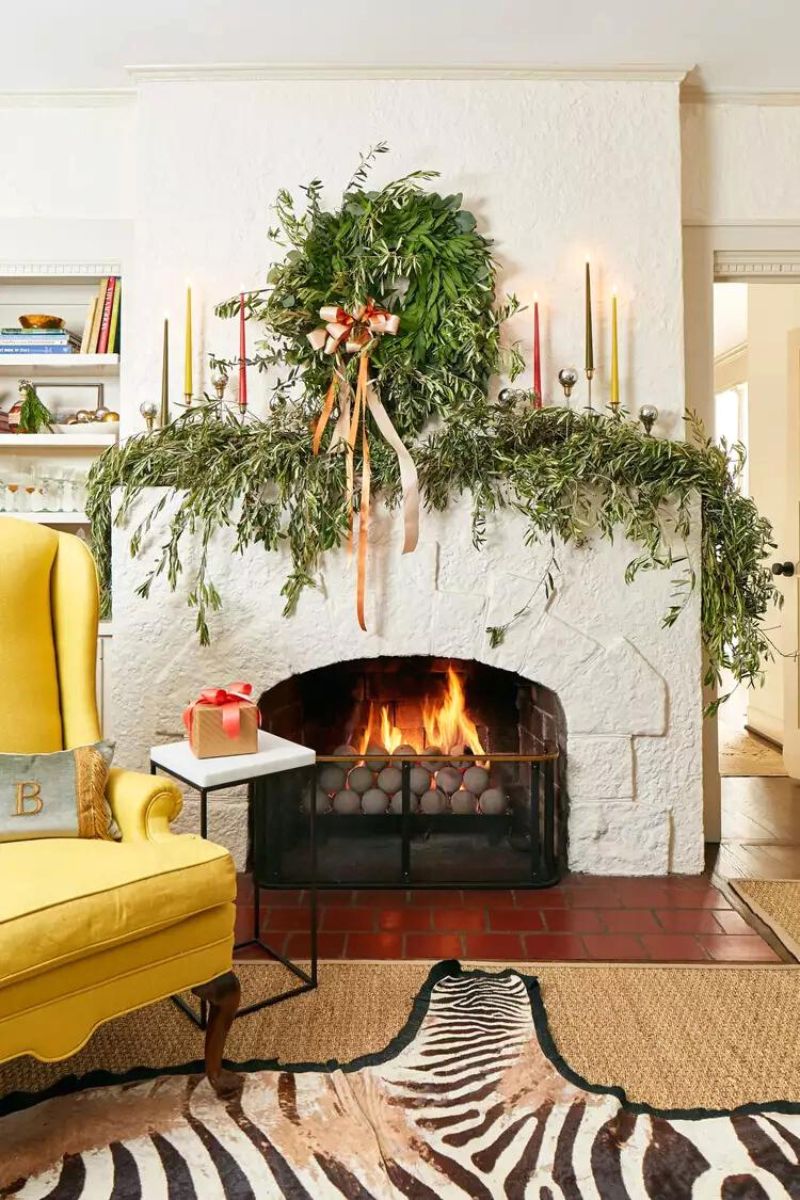 6. Noble Fir (Nobilis)
Anywhere they are used, the evergreen boughs of noble fir add lovely intricacy. The best uses for this type of greenery are in table arrangements, mailbox decorations, and front door swags. It is lovely and functional. For example in this front gate, a noble fir wreath welcomes guests, and additional wreaths are simply hung with red ribbon over each window, creating a timeless, festive appearance. Nobilis is harvested a lot in Denmark.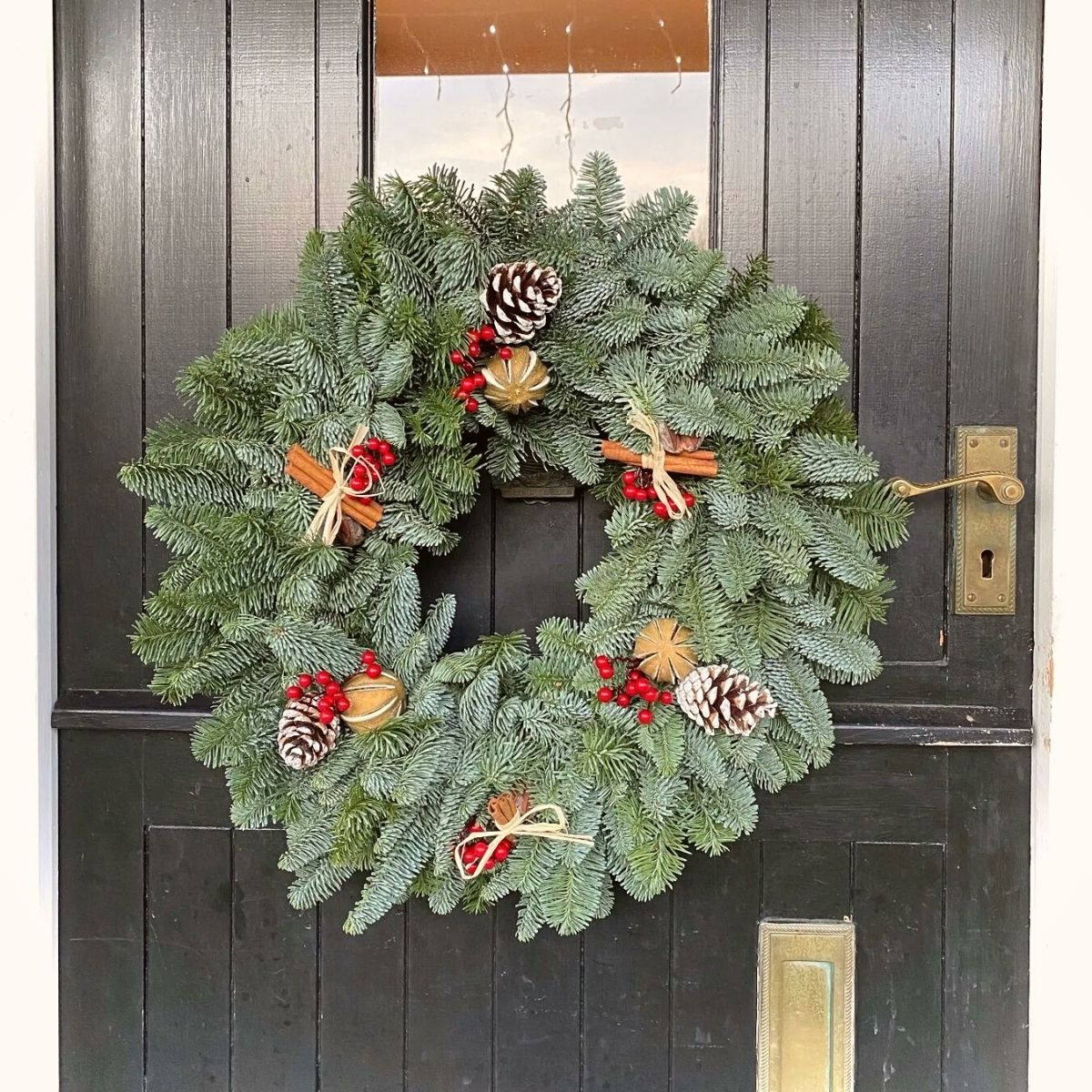 7. Holly (Ilex Aquifolium)
This holly variety is known as the traditional Christmas holly in Europe. Even in the coldest winters, holly bushes remain green and require little to no upkeep. English holly is an ornamental flowering, evergreen tree or tall hedge belonging to the Aquifoliaceae family often found in well-drained soils, hedges, and woodland where it is often the dominant under-story shrub. Holly is also a December birth month 'flower'.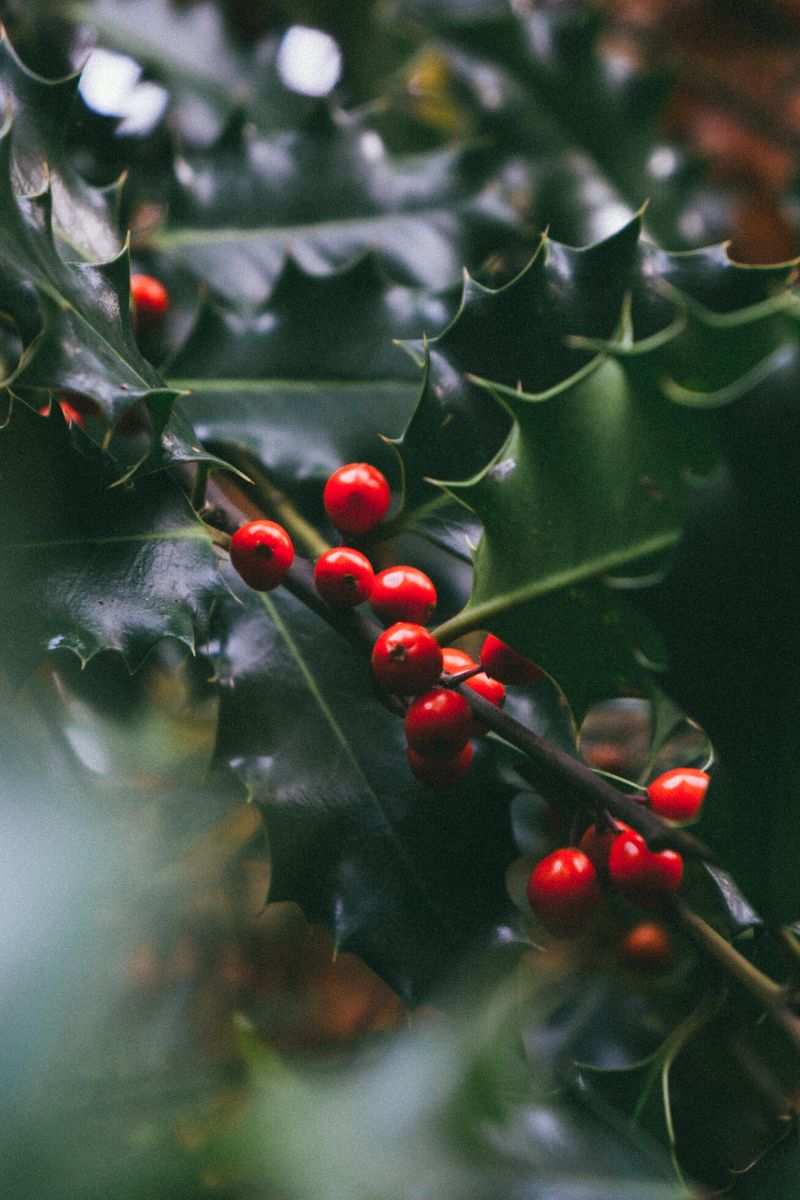 8. Mistletoe
The Mistletoe is famous for a tradition that dictated that a man was allowed to kiss any woman standing underneath the mistletoe, and that bad luck would befall any woman who refused the kiss. It is a very traditional Christmas plant that has a very symbolic and sentimental value behind it, and many people love to kiss under the Mistletoe! It is also on the list of one of the most wanted flowers and plants for Christmas.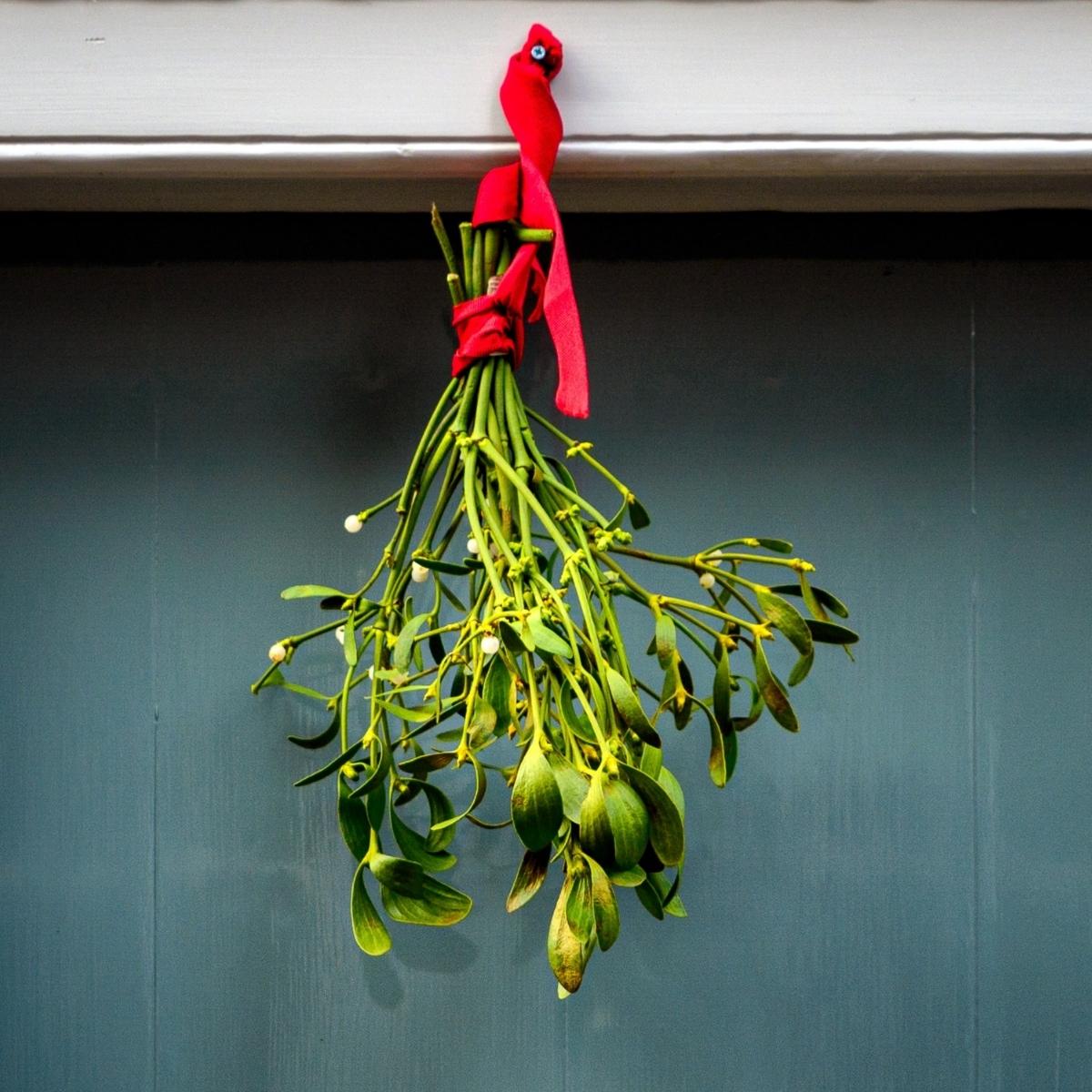 These are all great types of fresh Christmas greenery that will also be very trendy, plus they give your place and spots a very special appearance. What will your choice of greens be this year?