Hello It's Me: Amaryllis
With the start of the cut amaryllis sales season, the promotional campaign "Hello it's me: Amaryllis" will also start. This season there is a lot of attention to the available assortment and the application possibilities of amaryllis for the florist. Amaryllis is readily available from October to March in a wide variety of colors, shapes, and sizes.
Increased Demand
The promotional campaign "Hello it's me: Amaryllis" was introduced for the first time in 2019, with a focus on assortment and application. Although the traditional varieties and colors are rampant in winter, the demand for Amaryllis has increased in the periods before and after. The familiarity of the varied range, in particular, plays an important role in this increase. "We have developed an assortment poster, with varieties that perfectly suit the time of the different seasons," says Mirjam van Etten, chairman of the Amaryllis promotion committee. "This way florists can see at a glance what their options are for autumn, winter, and early spring. The website
www.amaryllisinfo.eu
has an even larger selection from the range." The assortment poster is distributed through various wholesalers and German florist magazines and can be downloaded from the website.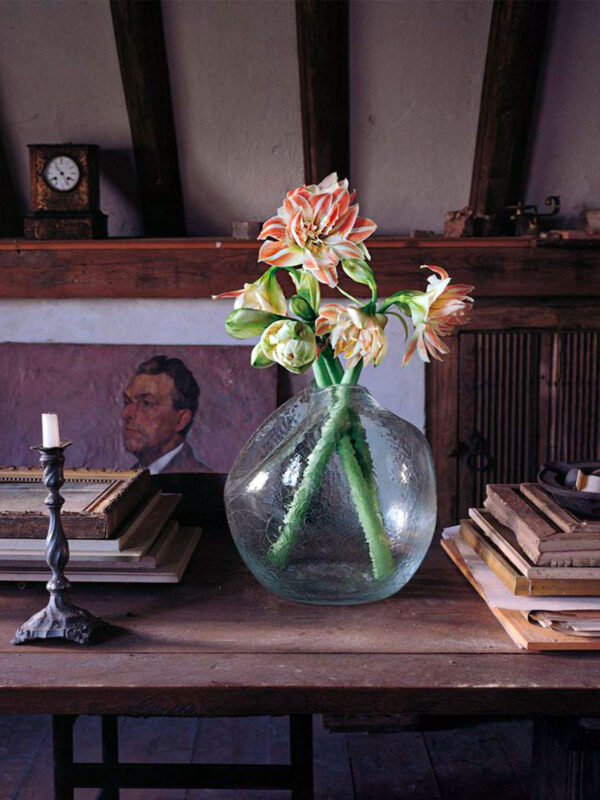 Application Options
In the coming months, publications of leading florist trade magazines BLOOMs Praxis (Germany) and De Pook (Netherlands) will publish inspiration pages, in which the sales opportunities of amaryllis will be translated into bouquets and arrangements. Inspiration is also shared via social media and the
www.amaryllisinfo.eu
website.
Shopper Activation
In collaboration with the flower trade and the Flower Council of Holland, activation programs will be set up in the Netherlands and Germany in November and December to encourage florists and consumers to buy amaryllis.
Photo credits: amaryllisinfo.eu / funnyhowflowersdothat.co.uk