The cold-hardy Garden Orchids are beauties with exuberant flowers and an exotic appearance in different colors. These exotic charmers in your own garden? This is possible, as these exciting flowers are not only meant for inside use.
Orchids for Your Tropical Garden
Spring is coming and with that, the season for garden orchids starts again! This year the start of the season is special: the quality of the plants has improved further and the packaging is new, different, and above all more sustainable. With the easy, frost-resistant Garden Orchid you can bring the tropics into your back garden. Select the shape, color, and height you like most of this special family of garden orchids.
Stronger Plants With More Flowers
As a breeder of garden orchids, Anthura has a constant focus on the quality of Garden Orchids throughout the year. The quality of the Garden Orchids is once again better this season due to better crossings and an improved cultivation method. The plants are stronger, give more flowers and bloom longer.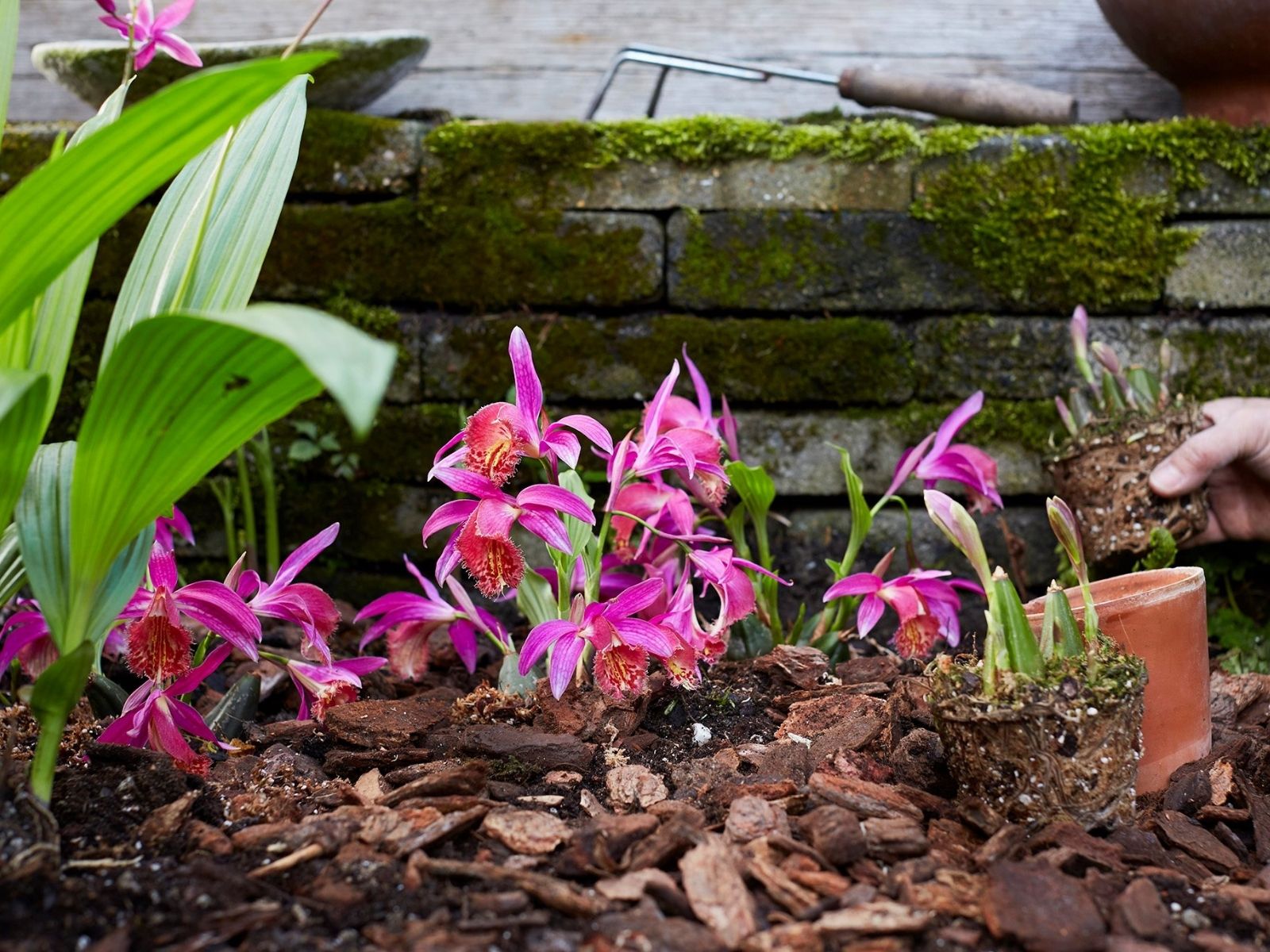 Sustainability in Packaging and Transportation
A taupe-colored cultivation pot replaces the black plastic. This makes it easier to recycle if it is thrown away with plastic waste. The renewed pot cover has many advantages: the preserved pot cover is smaller and less complicated in shape, so 50% less material is needed. Therefore, the total load of Garden Orchids during the transportation is higher (+43%!). This results in fewer emissions during transport and considerably lower transport costs per plant.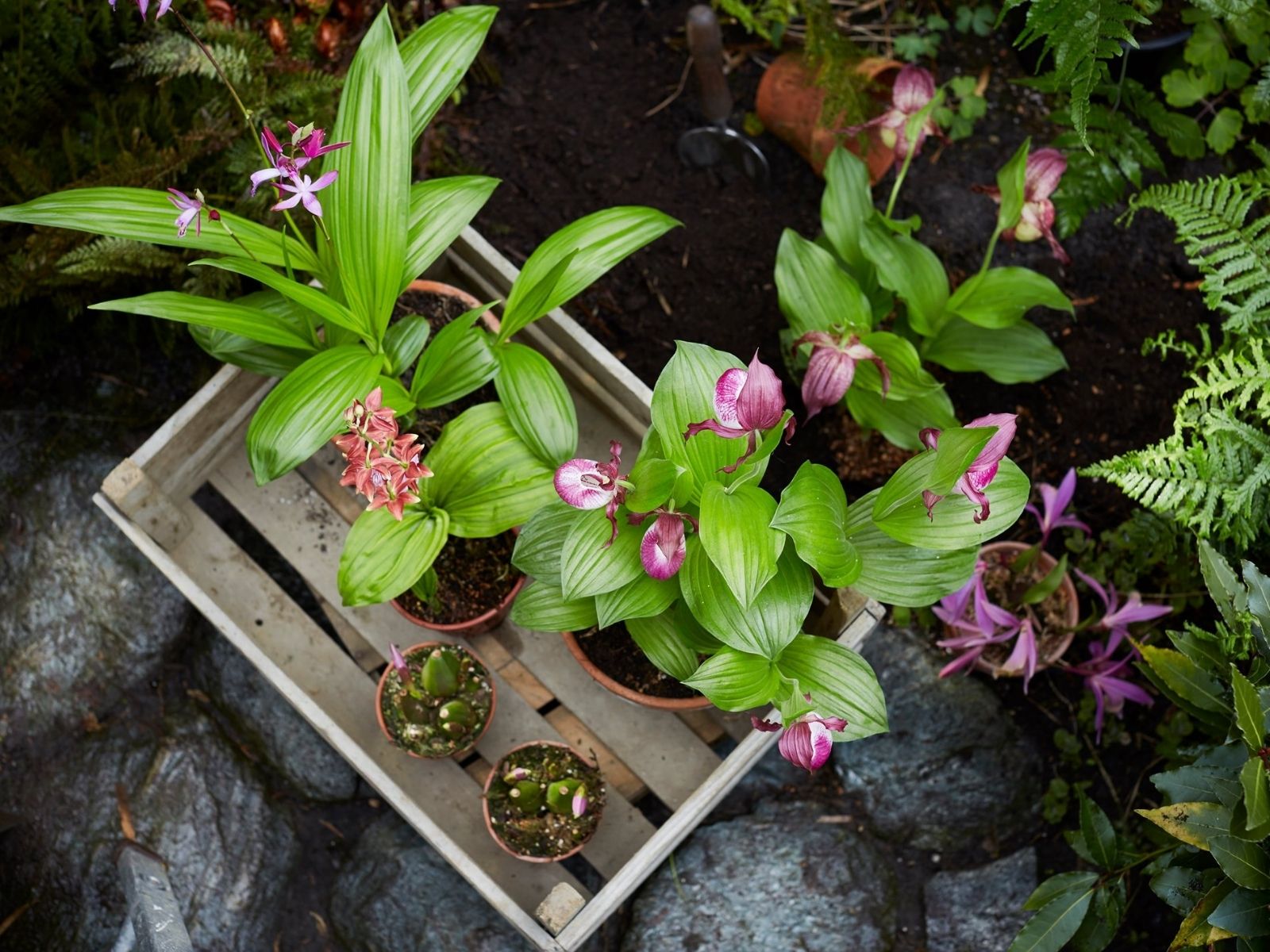 Mixed pink varieties in a box
Presentation is Key
The pot cover is not only more durable, but this packaging is also a nicer presentation on the shelf. The look and feel of these garden tropical beauties are similar to before and thus recognizable.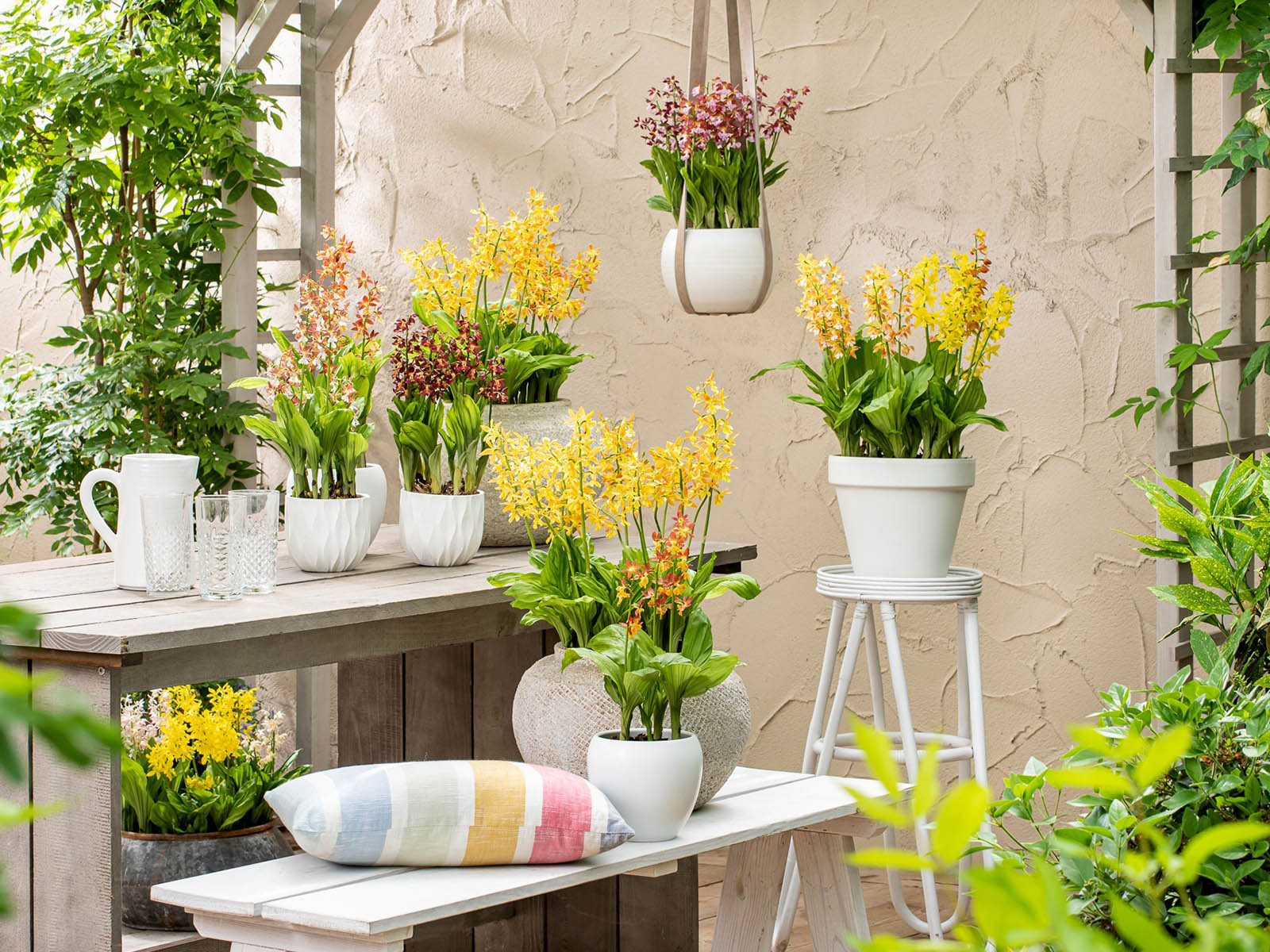 It differs in its water-repellent coating on a vegetable basis, so it remains highly recyclable and can simply be disposed of with the old paper.
Assortment of Garden Orchids
With its vibrant colors, Plant Passport, and information included on the packaging, this winter-hardy garden plant will slowly unfurl its wonderful flowers and you will be able to enjoy them for weeks. So let it be spring already! Garden Orchids will guarantee to blossom fabulous flowers every year. Here's a line-up of the available assortment.
Cypripediums
Cypripediums, also known as lady's slippers, flower from mid-May until June. This queen of the hardy garden orchids features large flowers and brilliant colors. Cypripedium is not afraid of extreme cold, it even needs it in order for its annual growth cycle.
Pleione
In April and May, Pleione is the first to show up. In the garden, these orchids have a truly special appearance, figuratively casting a shadow over other garden plants when in flower. With its fresh color, Pleione is easy to combine and a good choice to make your own tropics.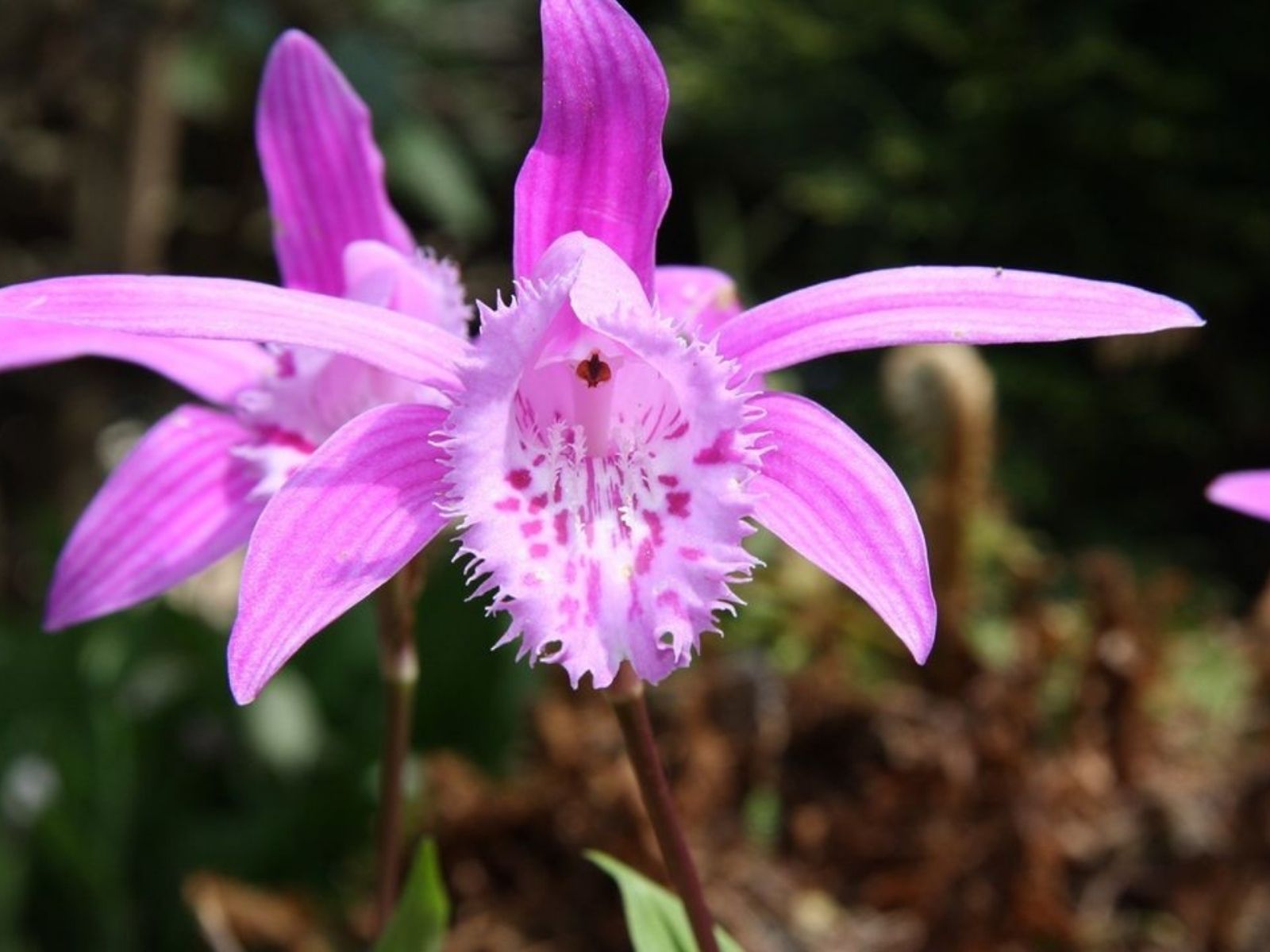 Pleione
Bletilla
This garden orchid can rightly be described as spectacular because of the beautiful flowers on its long stems. Over the years, the flower size and the number of flowers per stem have increased, resulting in an abundance of flowers per plant. Bletilla originally came from the Far East but is now completely acclimatized to Western Europe. Its flowers bloom just before summer, in June or July, for up to four or five weeks and you can enjoy them all summer long!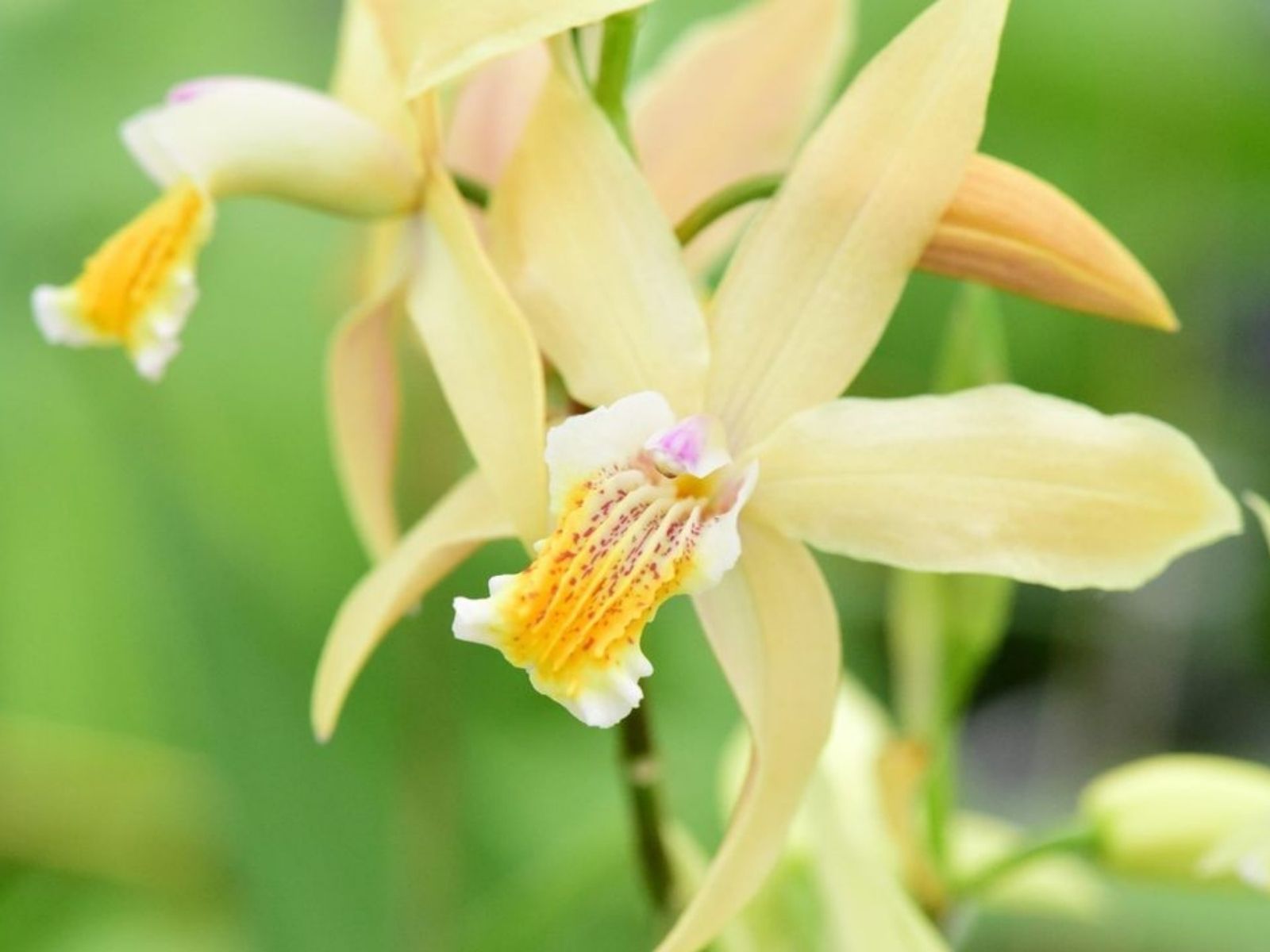 Bletilla
Calanthe
Calanthe is a contraction of the Greek words 'Kalos', which stands for beautiful, and 'Anthos', which means flower. And that is exactly what it is, a plant with beautiful flowers.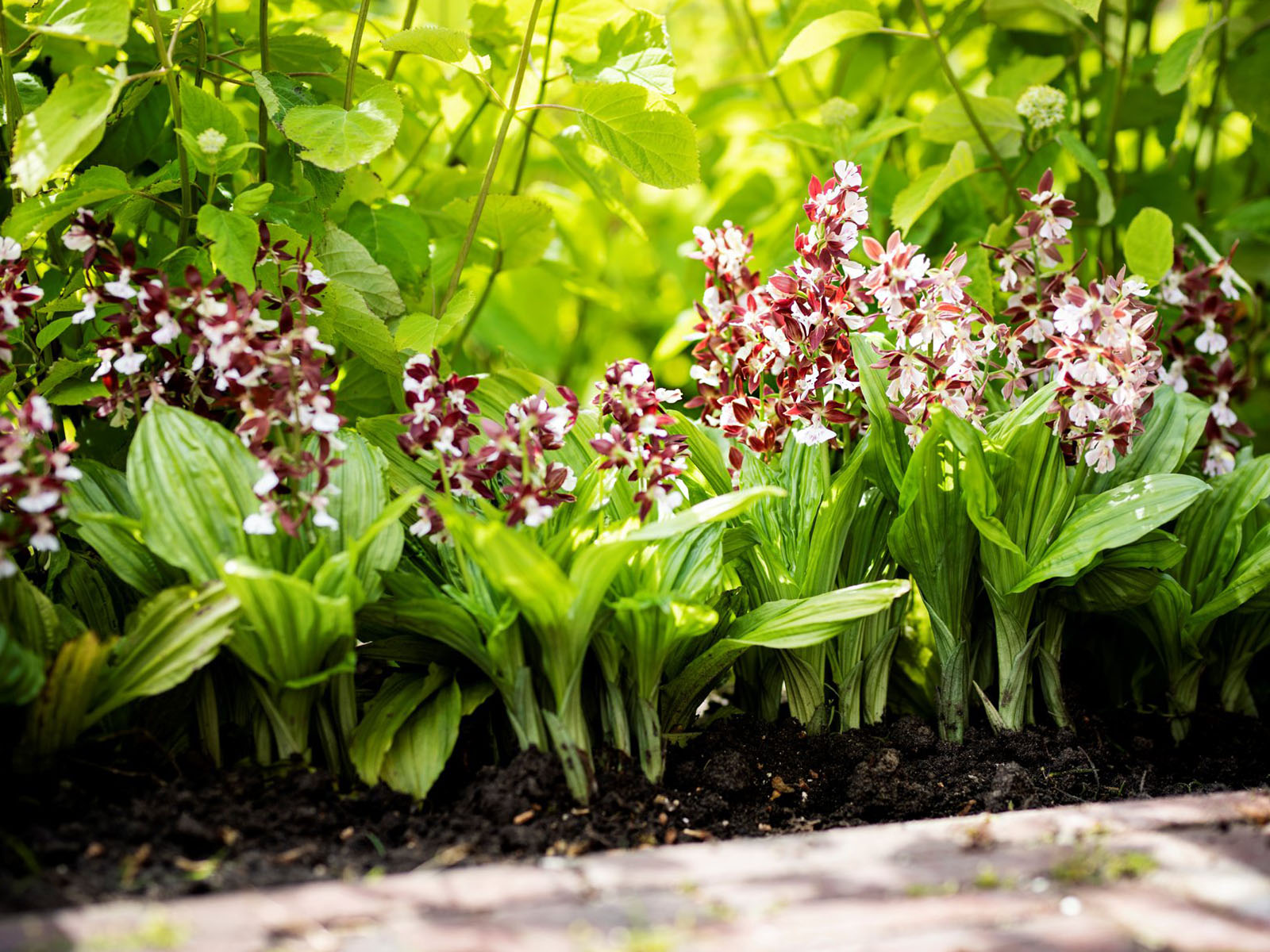 Calanthe
Epipactis
Epipactis is very hardy to over -20°C. Epipactis is also called wasp orchid because the flowers are pollinated by wasps. This winter-hardy orchid is for the more experienced gardener and it can grow up to 80 cm high? When it has finished flowering at the end of the summer, it briefly retracts its petals until the following year. Then it just comes around again.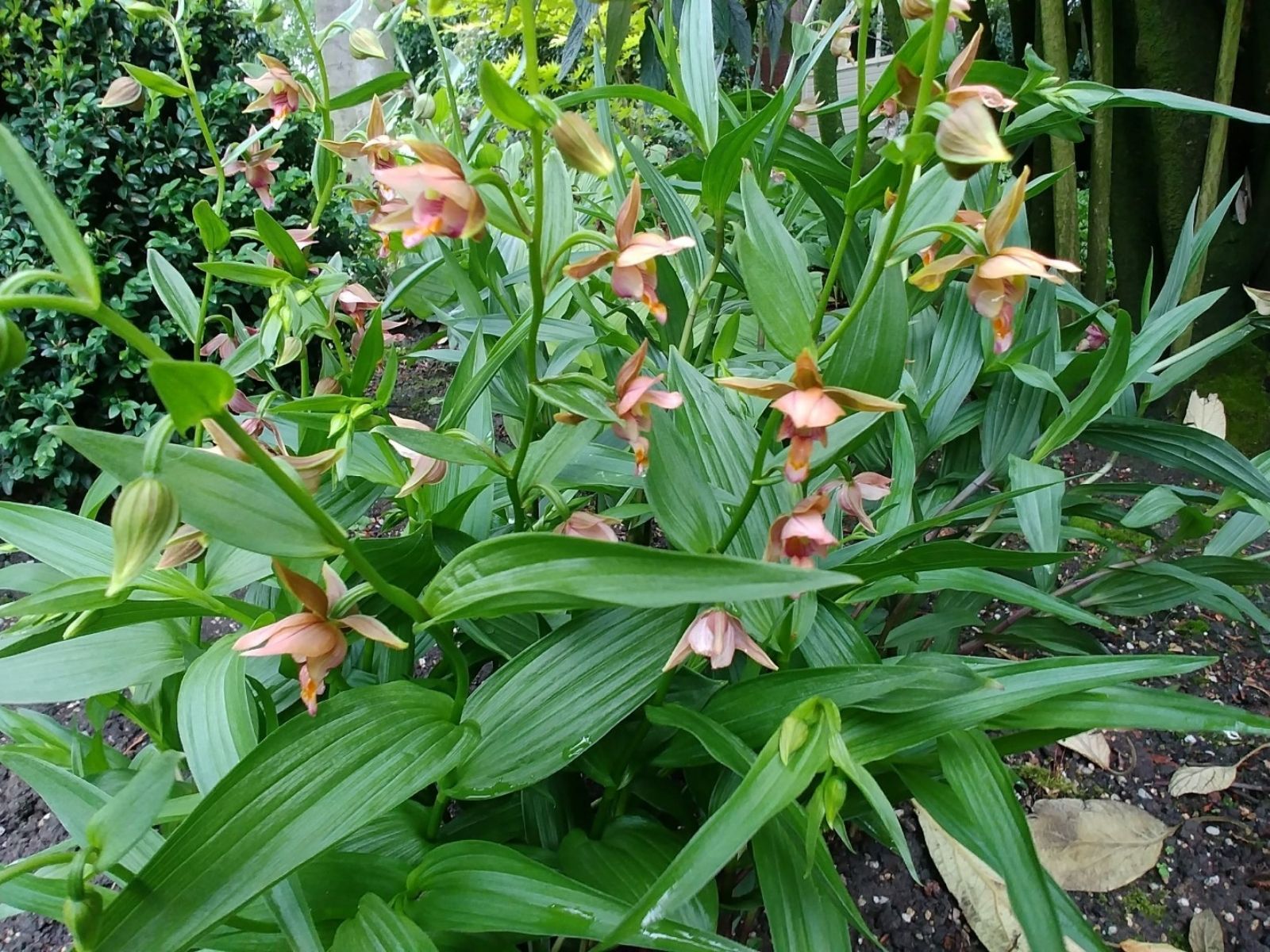 Epipactis