China, Indonesia, Australia, Sweden, and the United States are some of the countries that have already begun implementing biophilic buildings throughout different states and cities. The future of the world is green, and in this case, biophilic designs are becoming the new must-haves in buildings giving their natural boost of happiness for mental health, plus a lovely, green view to wake up to every day. Why are countries opting for green biophilic buildings and cities and how can they benefit you and your health? Continue reading this article to find out.
China's Green Buildings Give a Lot to Talk About
Yes, green buildings are becoming more and more popular because the planet is slowly becoming the greenest it has ever been, and that can only mean green buildings are built with the intention of benefiting human lives. In China, green buildings are a thing and the city is slowly transforming its architecture to make it as green as possible and benefit the lives of its citizens. Green buildings have the goal of connecting people with their lost sense of nature, the main reason being that not everyone has access to nature, and by implementing green spaces in buildings, people will be more connected with plants and overall nature. However, not everything is green and pretty! Although green buildings have the benefit of generating new fresh air which is good for people's health, they can also bring pests.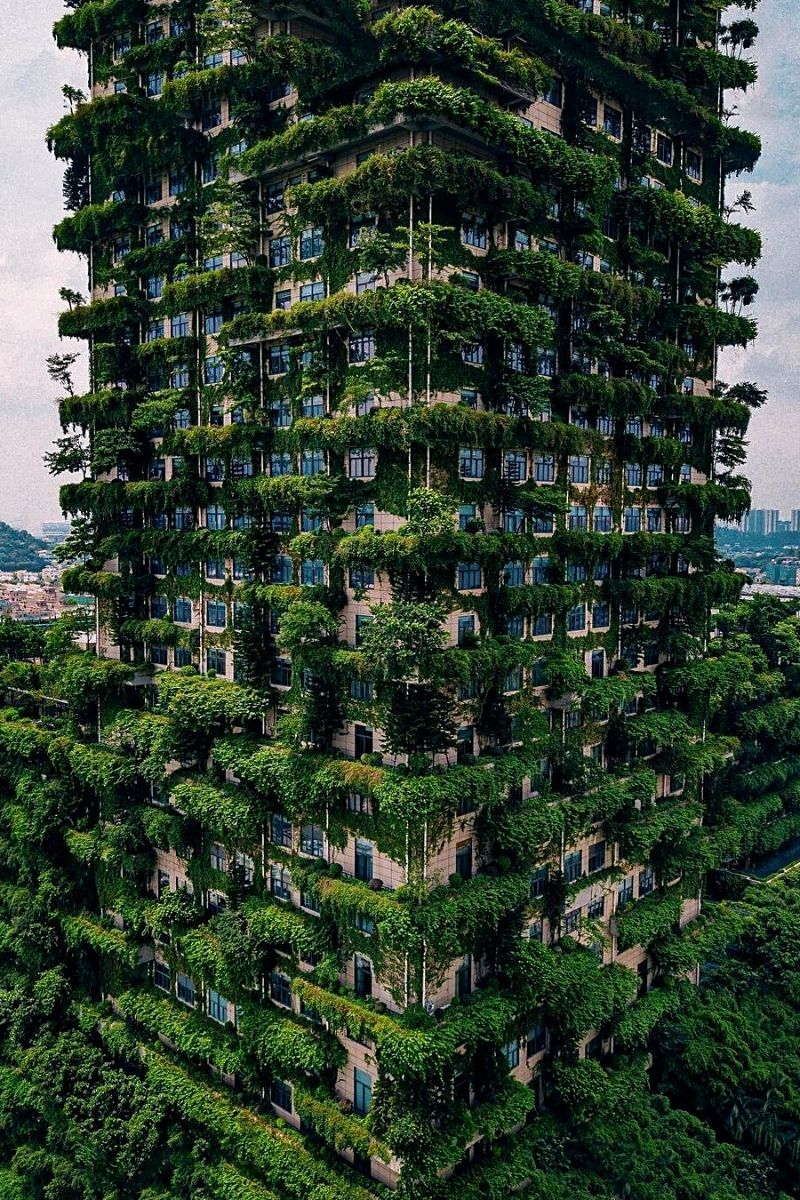 Green Buildings Are Not Always Pest-Free
In the Chinese city of Chengdu, a vast green housing estate of 826 apartments was constructed, including a vertical forest where people can enjoy open space and balconies containing live vegetation. However, not all green buildings are perfect. With nature also comes the risk of having pests and a life full of bugs, since plants are indeed their natural habitat.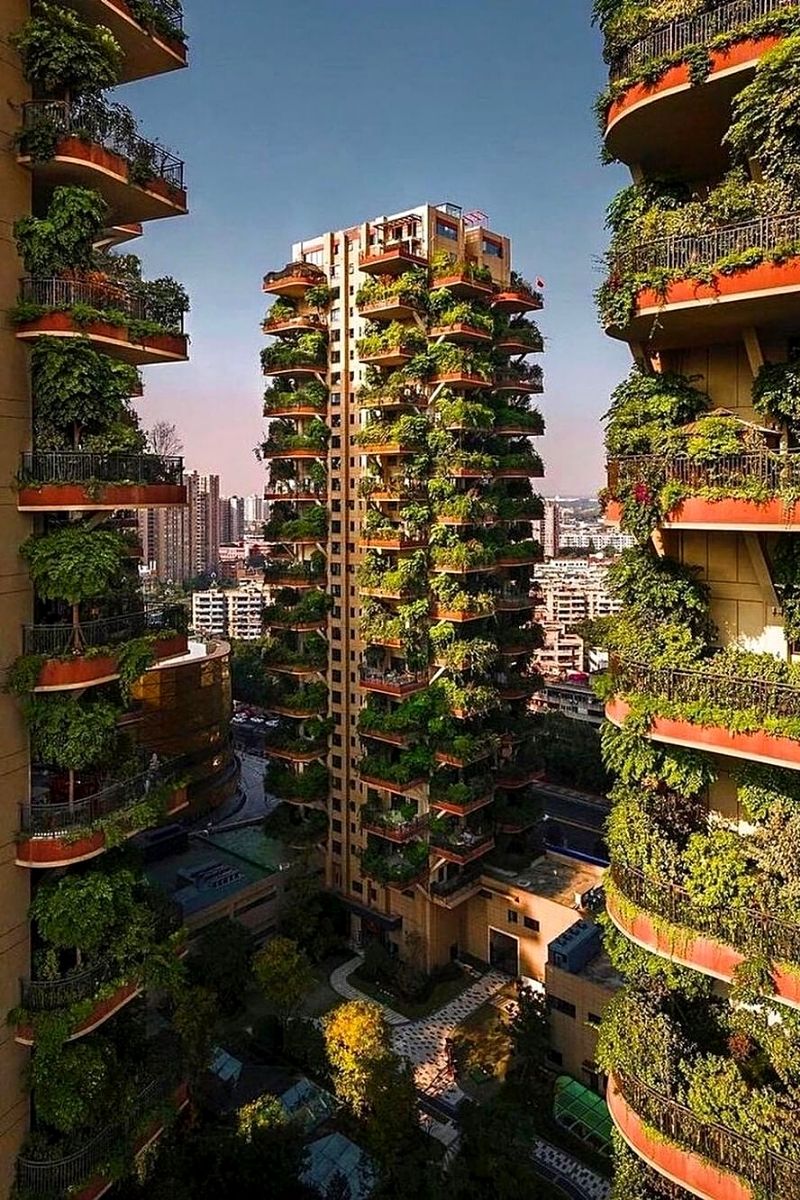 The trouble is each green building must share the plants with a scourge of mosquitoes and other bugs. As most apartments in the Qiyi City Forest Gardens were sold by April 2020, not even half of the families have reportedly moved in after 6 months of buying their apartments. The towers, built in 2018, included plants that would help reduce noise and clean up pollution which has indeed been successful, and slowly but surely green buildings are finding a way to better the experience of buyers to decrease the bug's life and increase the biophilia component.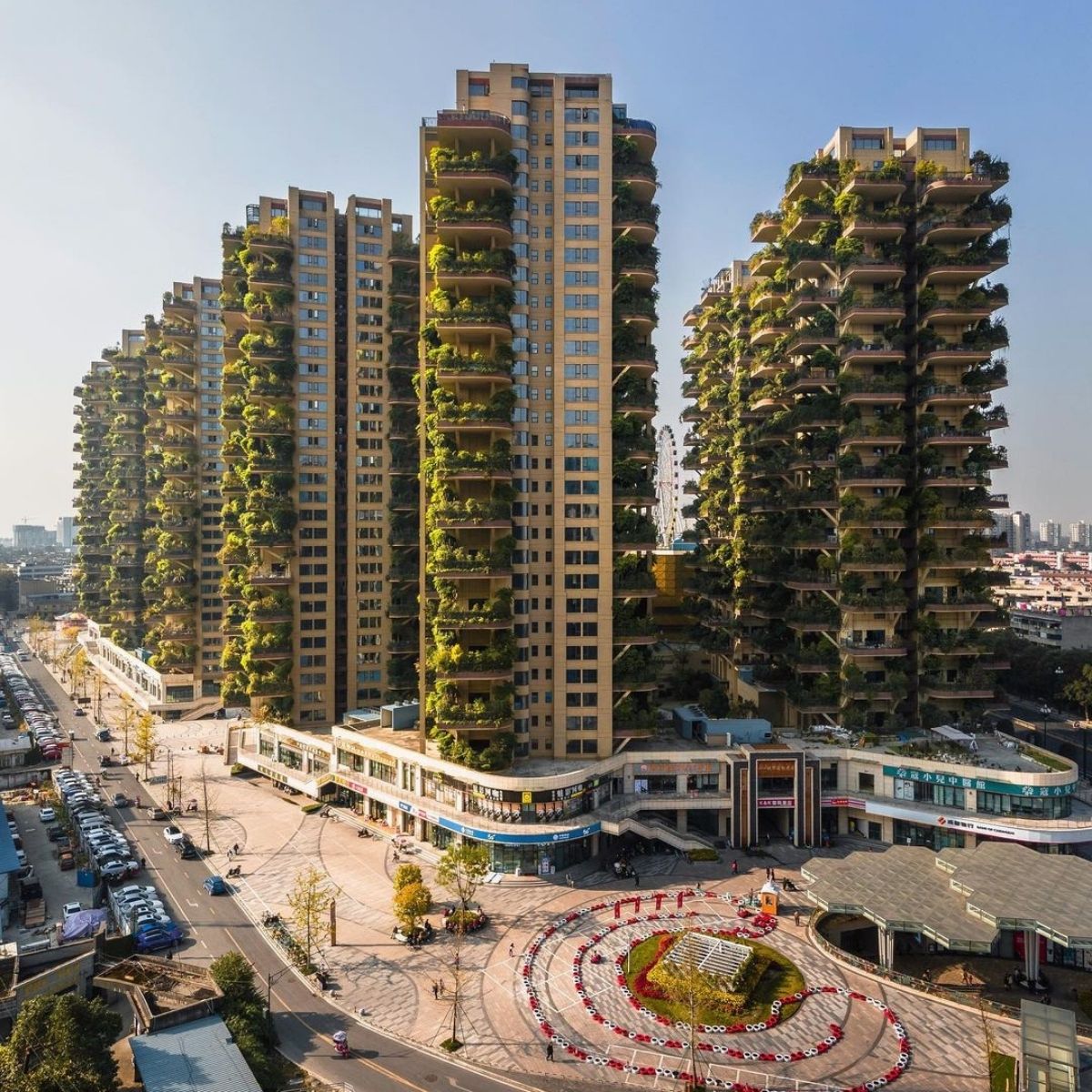 What is Biophilia?
Over the years, evidence has shown that humans are innately attracted to nature and everything it has to offer to our everyday life. For example, the appearance of the natural world, with a rich diversity of shapes, colors, and life, is universally appreciated. It is here where biophilia steps in. Biophilia is the human tendency and strong desire to interact or be closely associated with other forms of life in nature. This is why green buildings are the perfect way of increasing and deepening your biophilic experience. Take a look at the compilation of some of the most impressive green buildings around the world.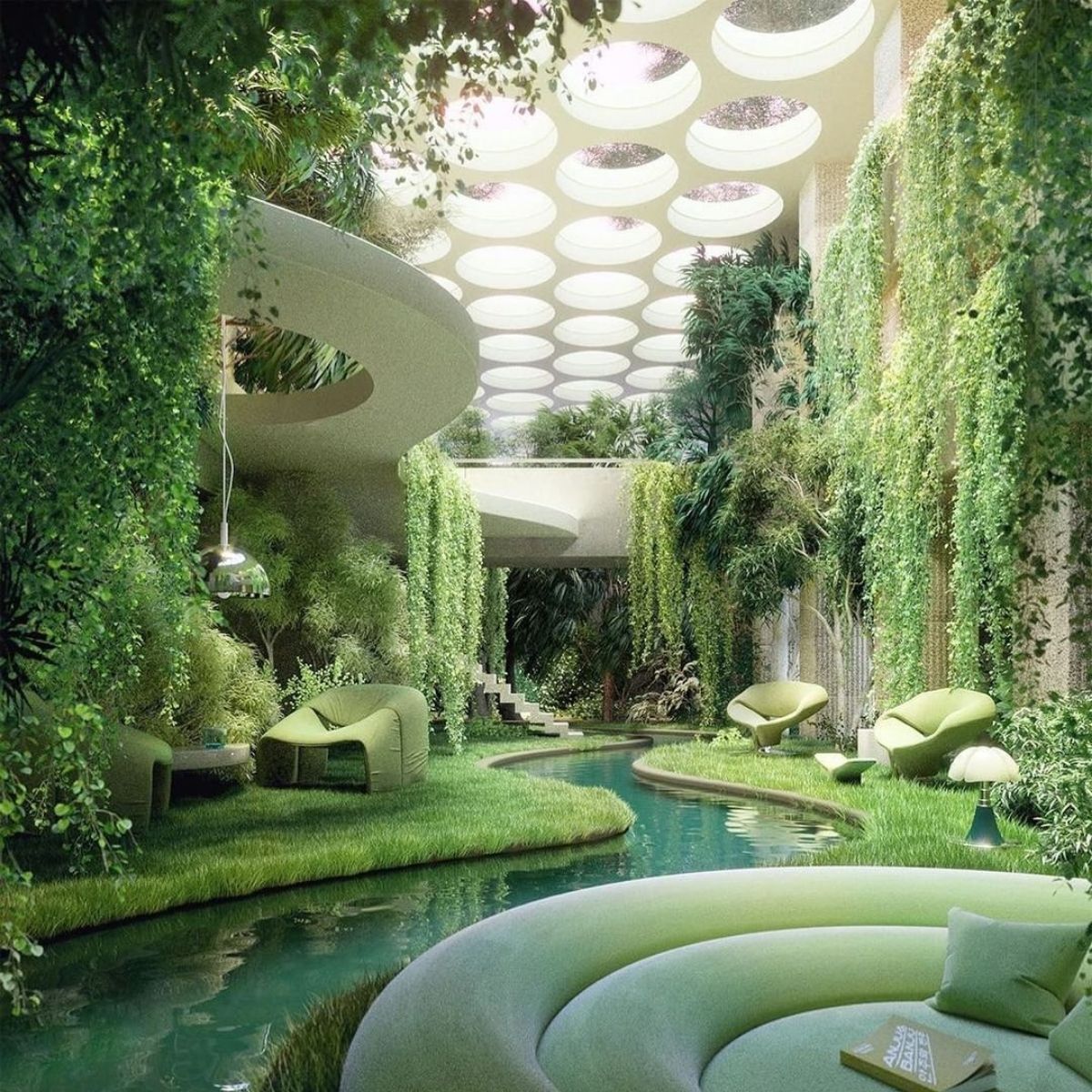 A Few Amazing Green Buildings Around the World
Below you'll find some examples of green buildings around the world.
1. Toronto Tree Tower, Canada
This is a proposed residential block made from timber, incorporating staggered walls with plants and trees sprouting from the generous balconies.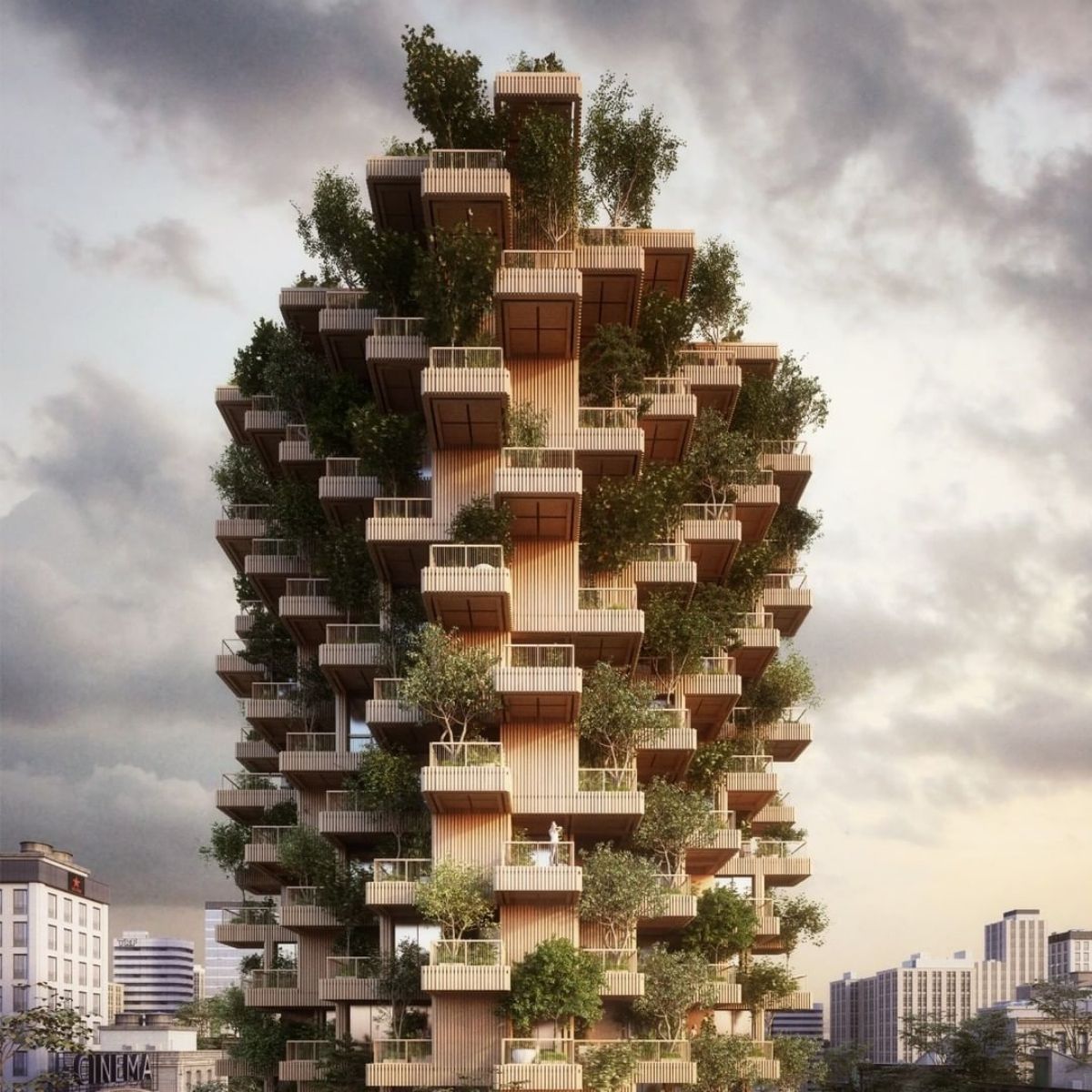 2. Bosco Verticale, Milan, Italy
The Italian Bosco Verticale or "vertical forest" are two residential towers in Milan, whose walls and balconies are covered in thousands of shrubs and bushes. Captured rainwater systems irrigate the greenery. Imagine being surrounded by this level of greenery every day? Your mental health would be very thankful. This is definitely one of the top biophilic and green building designs in the world!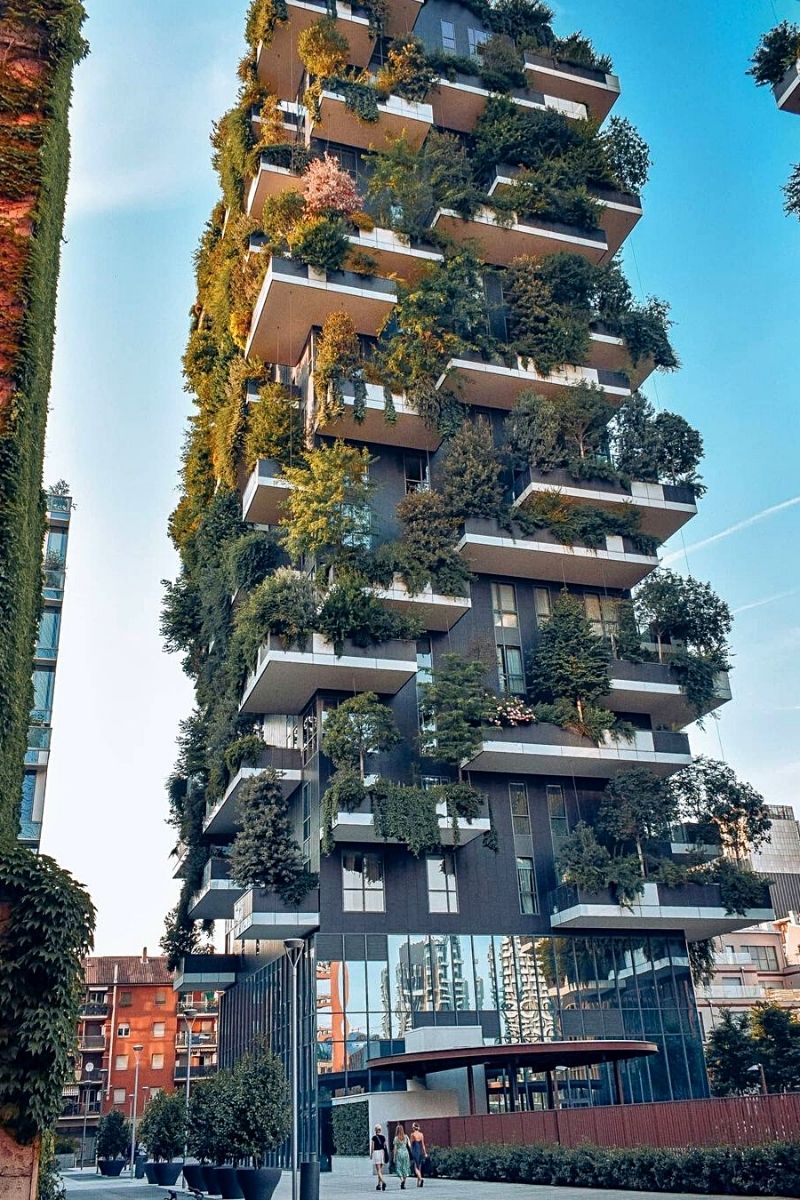 3. Living Grid House, Singapore
The Living Grid House is an incredible example of what biophilia represents in modern architecture. With skylights letting light flood in, interior green walls, and extensive use of house plants, it also makes for a fantastic example of thoughtful biophilic home design.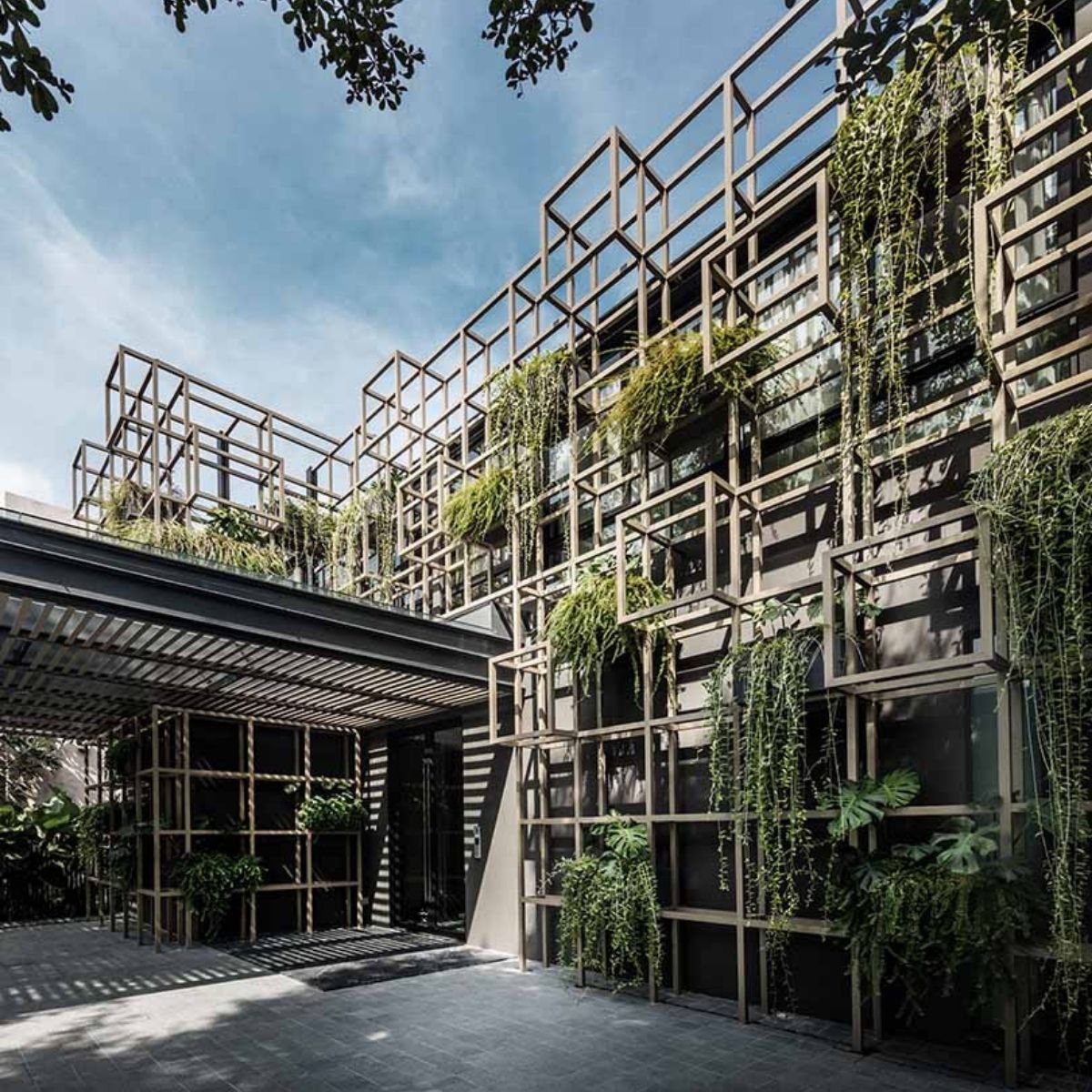 4. Jewel Changi Airport, Singapore
Upon entry, you'll be amazed by its striking indoor waterfall and verdant foliage throughout the expansive space.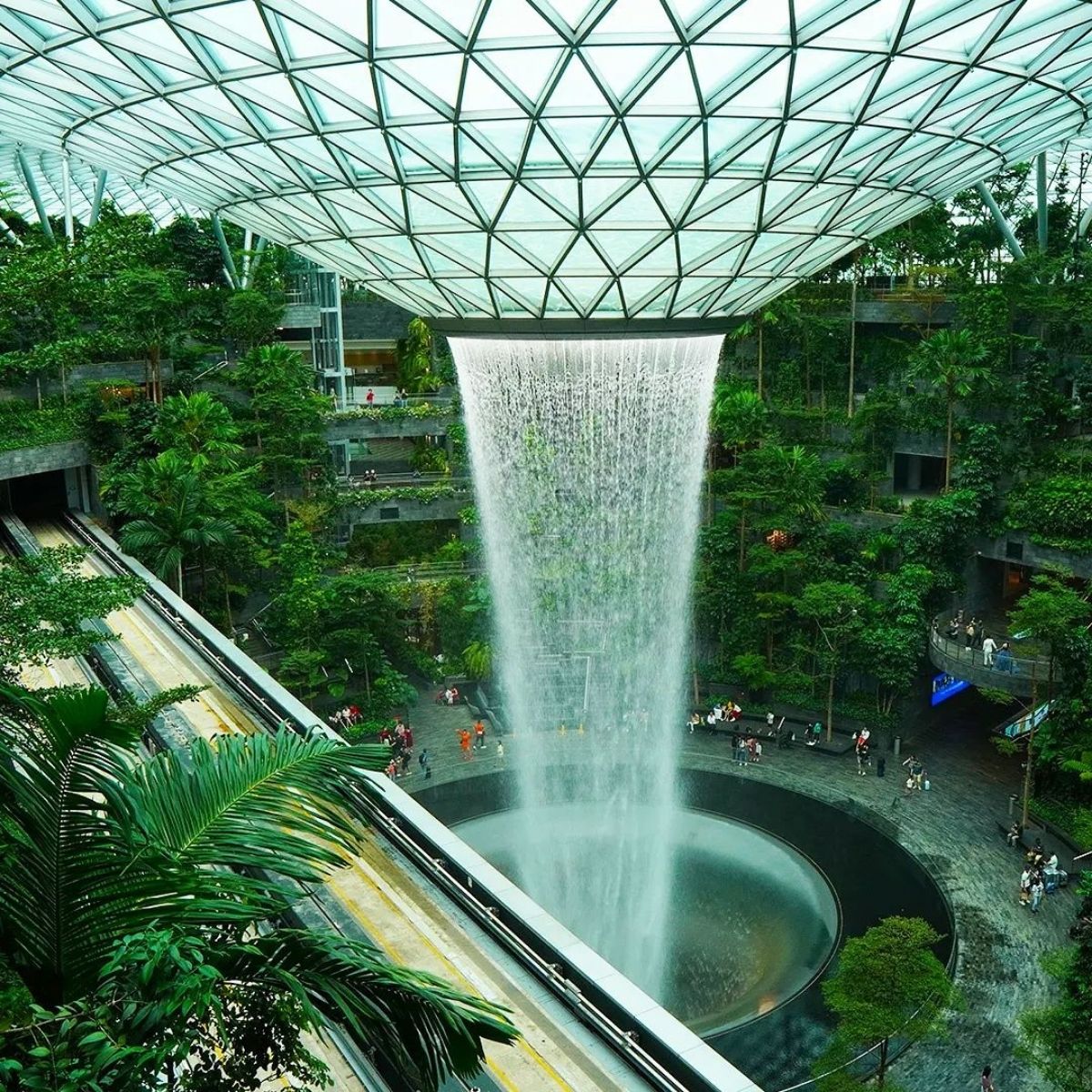 The eye-catching waterfall feature, which currently holds the title of the world's tallest indoor waterfall, showers water 40m down and collects rainwater from thunderstorms to be reused. This green building embeds sustainability at its maximum! The dome features over 2,000 trees and palms and over 100,000 shrubs. The tiered gardens in the mall create a rich and vibrant interior that encourages visitors to dive deep into their lush surroundings.
All of these examples are great examples of biophilic designs and why visiting or living in places that have lots of plants is very beneficial for our health. That said, here's where phytoremediation comes in.
Phytoremediation 101
Phytoremediation literally means: that plants help restore balance. It is a technique in which plants are used to purify contaminants in the air, soil, and water. Plants can absorb and break down polluting elements. A large number of plants can absorb volatile organic compounds through their leaves, roots, and soil life, and subsequently, convert them into nutrition for the plant.
Most importantly, it's crucial to understand that plants also play an important role in absorbing toxins in our environment. While smog in major cities is taking over, green buildings can definitely make the environment better, and change cities to become more sustainable ones. Using plants to purify the environment is definitely the future of the world. Read the complete article: 'What Does Phytoremediation Mean?'.