Why do you think Muchflowers is called Muchflowers? Why is it that the Gypsophila Grandtastic from their breeder Selecta Cut Flowers is so special to these Ecuadorian growers? And why should you as a floral designer know all about this versatile product? All these questions are answered in a conversation with Muchflowers' Comercial Director Javier Mantilla.
Much Flowers From Muchflowers
Muchflowers is a family-owned business founded in 2014 by two brothers, Jose and Javier Mantilla. They transformed their dream into reality by creating a very dynamic and diverse cut flower company that represents Ecuadorian floriculture at its best with high-quality standards, all-year-long production, and direct sales to customers all around the globe.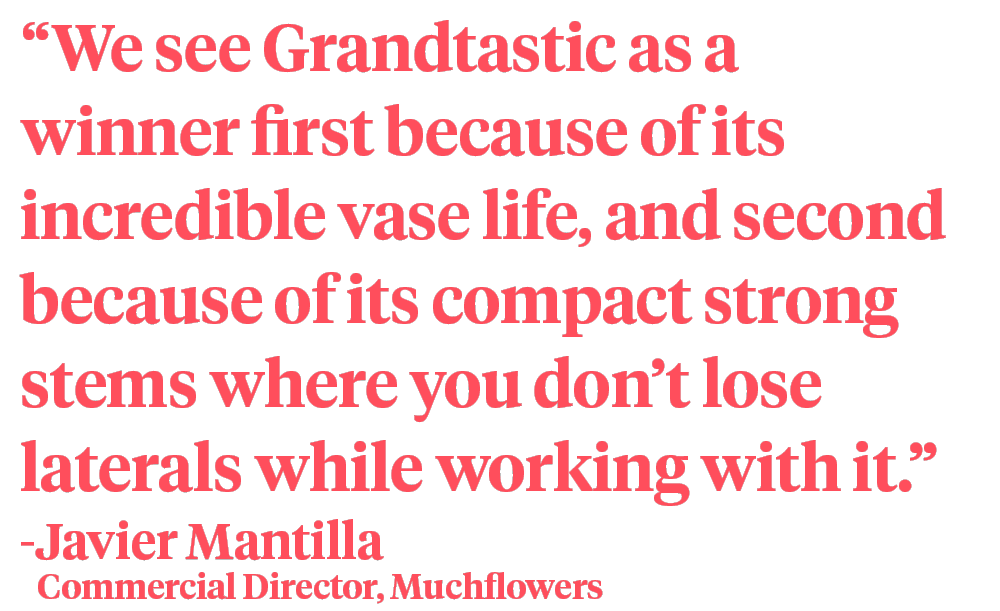 Although the name Muchflowers seems clear enough by itself, the obvious first question to Javier Mantilla is: What were they thinking when choosing the name?
Javier:
"Everything was going so fast when we started out, and the flowers came earlier than our branding and marketing plan. So, we needed a good name. 'Muchflowers' was an eCommerce college project of mine. In a 30-second discussion, we chose the name Muchflowers. It's a catchy name, it's short and represents what we wanted to create a flower company in which we give much quantity, diversification, and quality to our customers and co-workers."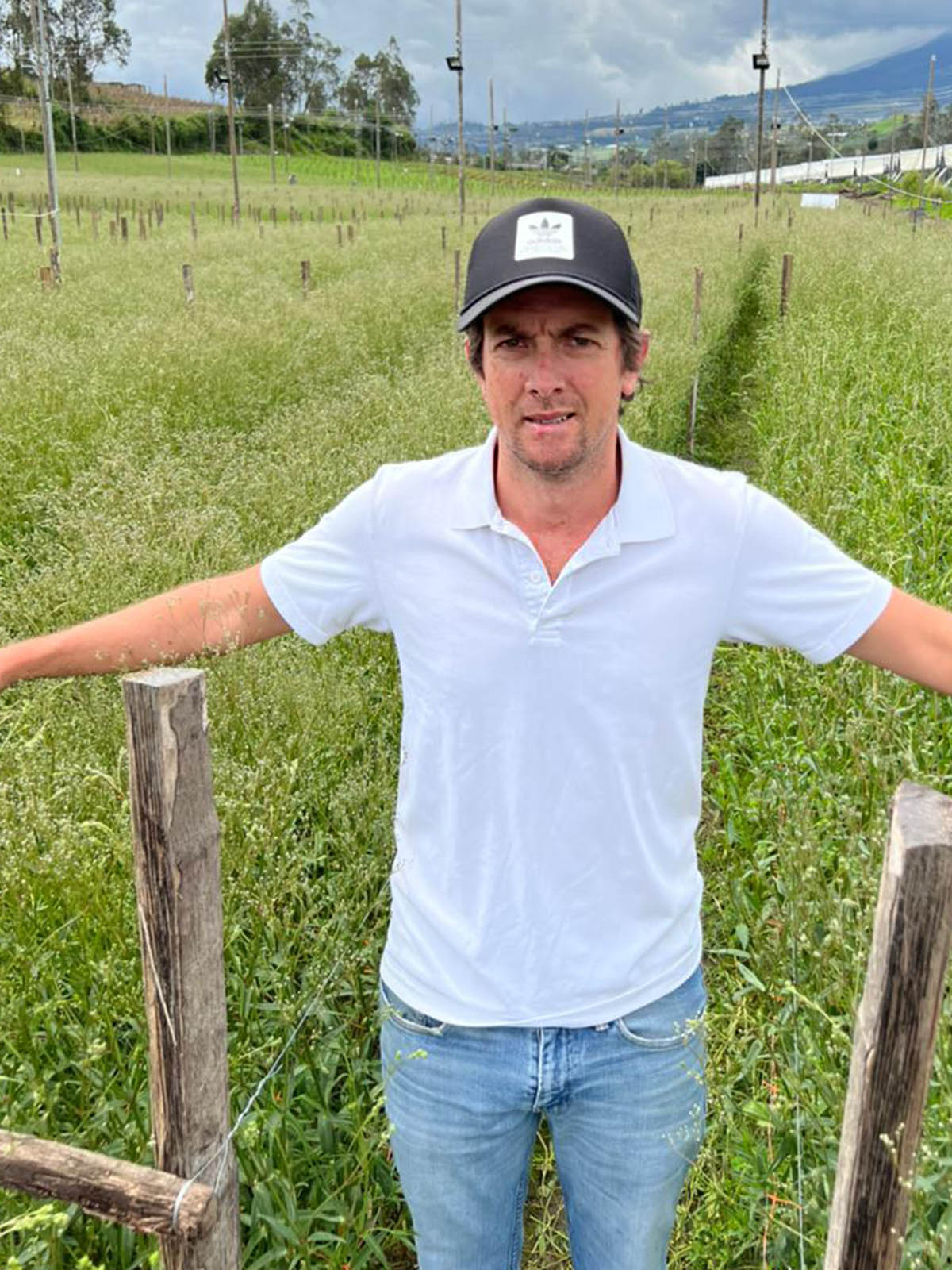 From a Simple Idea to a Powerful Model
What started as a simple idea has evolved into a powerful model that has consolidated Muchflowers as an important player in the industry with four farms located in different regions throughout the Andes territory of Ecuador, amounting to a total of seventy hectares in production and seven million stems sold annually.
Q: We understand that a broad assortment is part of that powerful model. Can you walk us through your assortment?
Javier:
"At Muchflowers we grow 28 different flower species that sum up more than 200 varieties. We grow gypsophila, alstroemerias, roses, spray roses, dusty miller (botanical: senecio cineraria), veronicas, hypericums, eryngiums, scabiosas, craspedias, achilleas, bupleurums, lysimachias, asters, strawflowers (xerochrysum bracteatum), dianthus, gerberas, kales (brassica), sunflowers (helianthus), chrysanthemums, snapdragon (antirrhinum), ruscus, eucalyptus, pittosporum, and cut greens."
Gypsophila Grandtastic
From this huge list of quality flowers, let's just pick one variety, the Gypsophila Grandtastic from breeder Selecta Cut Flowers. Why is this in the portfolio of Muchflowers?
Javier:
"Two years ago, we were eager to find a versatile variety of gypsophila with big blooms, easy to work with - that means it doesn't break easily - and with great vase life. All the things that are very important nowadays. We did a lot of trials and at the end of the day, the Grandstastic in the vase has always kept its characteristics."

We see Grandtastic as a winner first because of its incredible vase life, and second because of its compact strong stems where you don't lose laterals while working with it.

We need to grow flowers that can be profitable for our customers. We all know logistics is a big problem, and so we grow this variety that travels great, its blooms don't shrink for many days, the stems are strong, and problems of shedding or brown flowers are reduced dramatically."
Q: Is Grandtastic a Flower for Everyone?
Javier:
"I believe it's a very versatile gyp that suits all markets. We started to sell to wholesalers that we work with and whom we believe are important players in their market. We don't sell directly to florists because we respect the chain. But we brand our flowers always side by side with wholesalers.

We see that the market is starting to demand Grandtastic because - as I said - it's a winner. We already have customers calling us for it and we have just started. We are going to try to choose customers that believe in the variety."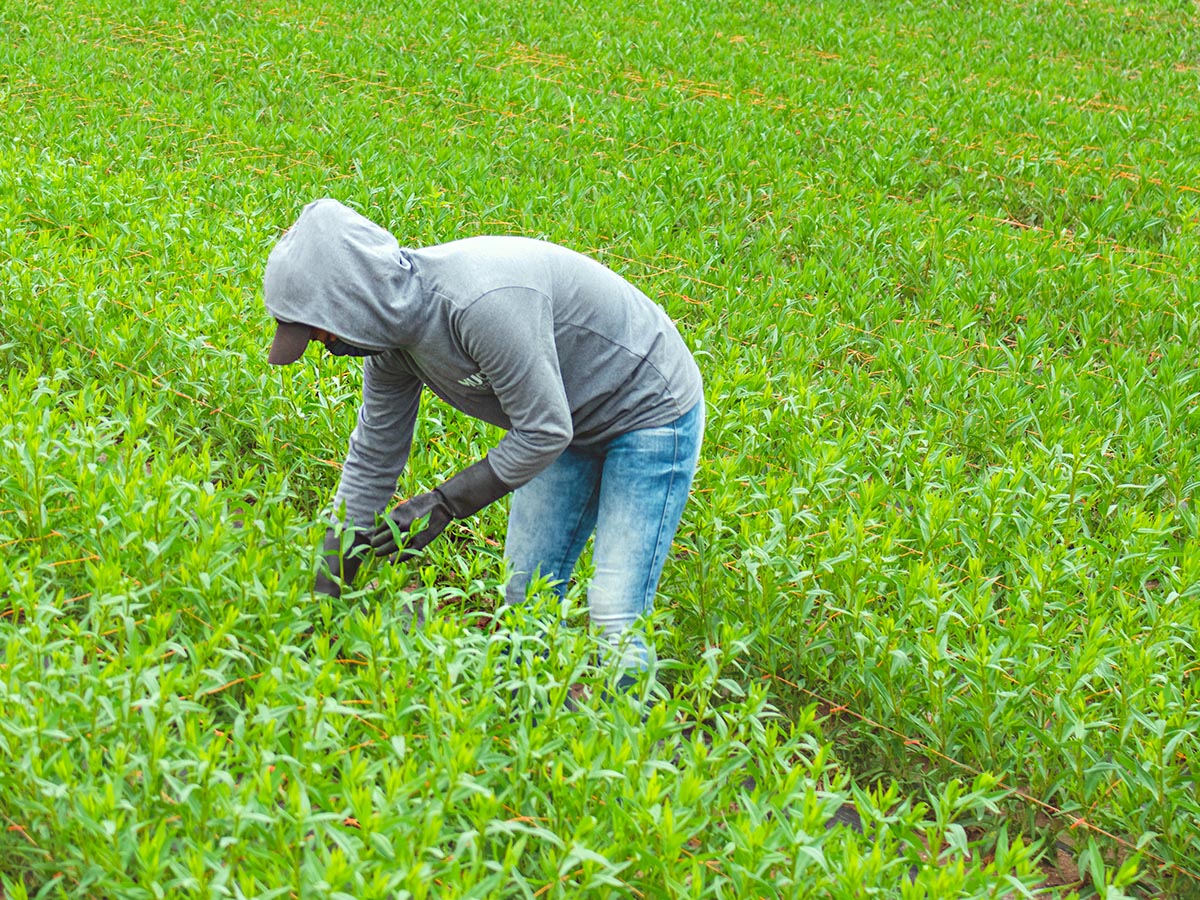 Q: What would be the Unique Selling Points for florists and floral designers?
Javier:
"The Grandtastic's USPs are that it is the most versatile big bloom gypsophila in the market with two main characteristics: great vase life and less waste. We have already done trials with customers leaving bunches of Grandtastic with other varieties 15 days in their cold storage and then showing which bunch of gyp their customers preferred, and Grandtastic was chosen in 90% of the cases.

Since it's very easy to work with and with less waste, it is suitable for any type of arrangement. Now with the start of the wedding season, Grandtastic goes perfect!"