Hanneke Frankema is a highly sought-after guest arranger who frequently travels throughout the world to do demonstrations, teach, and inspire. She has won multiple awards, most recently taking first place at the 2018 National Dutch Championship of Floristry, and she has a lot of worldwide expertise.
Hanneke is able to bring her own, very personal creations to life thanks to her extensive experience in creating unique flower arrangements – whether that be for trade fairs, shows, schools, colleagues, or private customers. Her creations are distinguished by her use of color, avant-garde techniques, and unwavering attention to detail.

Eurofleurs 2023
Eurofleurs is the European Championship for Young Florists, and took place in the historic Arboretum Volčji Potok botanical garden in Slovenia, from August 23 to 27 of 2023. It was organized by the Association of Florists and Gardeners of Slovenia and Arboretum Volčji Potok, with supervision from Florint, the International Florist Organisation.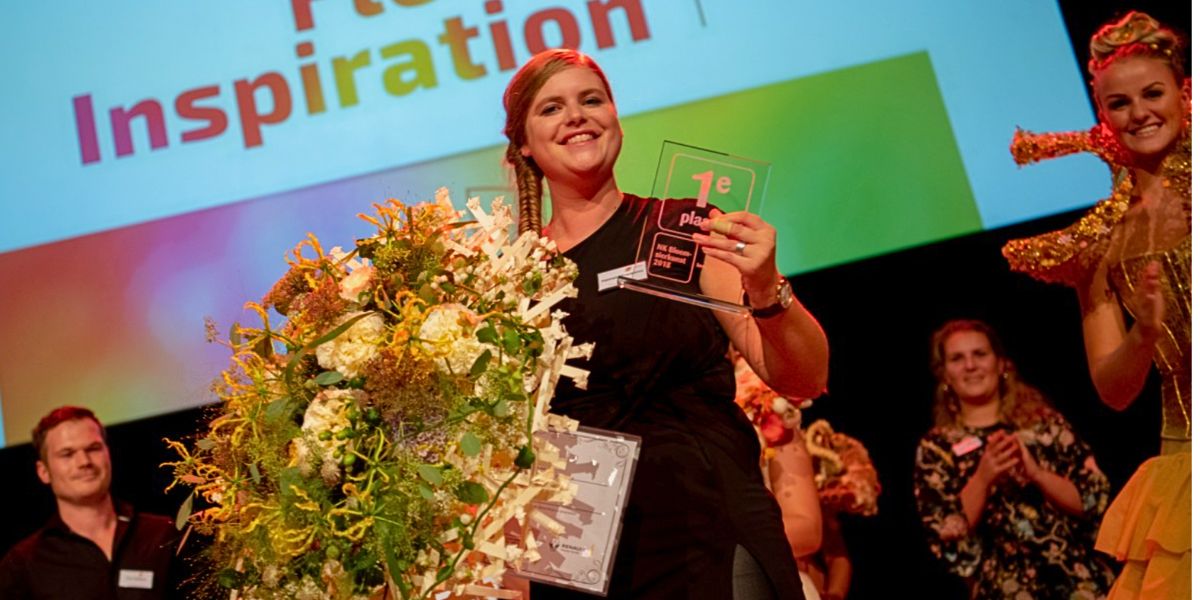 Why Hanneke Frankema was present at the Eurofleurs 2023 event you read below:
On whose invitation did you come to Eurofleurs 2023?
Hanneke Frankema was approached by the Eurofleurs 2023 organization because Ishe became the European Champion in Floristry last year:
"That, but also, due to my extensive experience as a demonstrator at national and international florist events over the years."
What was the main theme of the flower show?
"The championship and my demo focused on sustainability. That was a significant theme, even for the participants. I demonstrated in my own way that many components can be reused, reducing waste."
What works did you prepare?
"I prepared all my works in my studio. A large part of the components I used in Slovenia are reusable. For me, reusing elements literally means taking out the flowers and being able to use the base again. On-site, I completed everything and shared my tips with the audience present."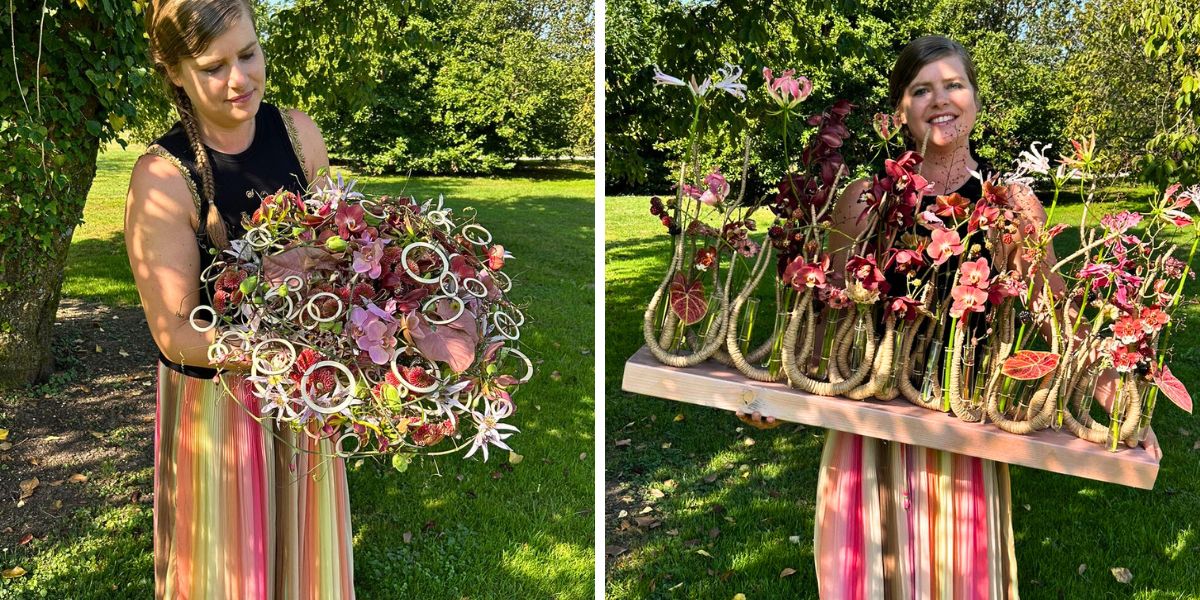 What place did Cymbidium hold in your arrangements during the EUROFLEURS 2023 show?
"I always gave Cymbidium a central place. I showed that a whole stem is easy to work with and makes a huge impression. In other flower arrangements, I demonstrated how to use 2/3 of a stem and also create commercially smart mini-arrangements with individual flowers. I showcased the versatility of Cymbidium in all my floral work. The colors and beautiful shape of the flower shone in all designs."
Which arrangements is Cymbidium most suitable for?
"Cymbidium suits every style and design. It's an eye-catcher but also a beautiful focal point in floral arrangements. When I had my own flower shop, I learned to maximize the commercial value of Cymbidium. From an exclusive vase display to a stunning bridal bouquet, Cymbidium completes the design. Now, as a freelancer, I introduce florists to a world of possibilities. I create striking floral work, show how florists can use it as inspiration for their shop's floral arrangements, and provide tips to the local florist. Cymbidium is a mysterious, raw diamond. A delight for the true professional florist."