The theme of The Secret Garden, Frances Hodgson Burnett's 1911 novel, is rejuvenation, which was one of the undercurrents at Kate Spade New York's Spring 2020 show presented in Soho's charming Elizabeth Street Garden. In a collection statement, creative director Nicola Glass wrote of "blossoming wherever you're planted," a lovely and hopeful thought at a time when there are few floating around.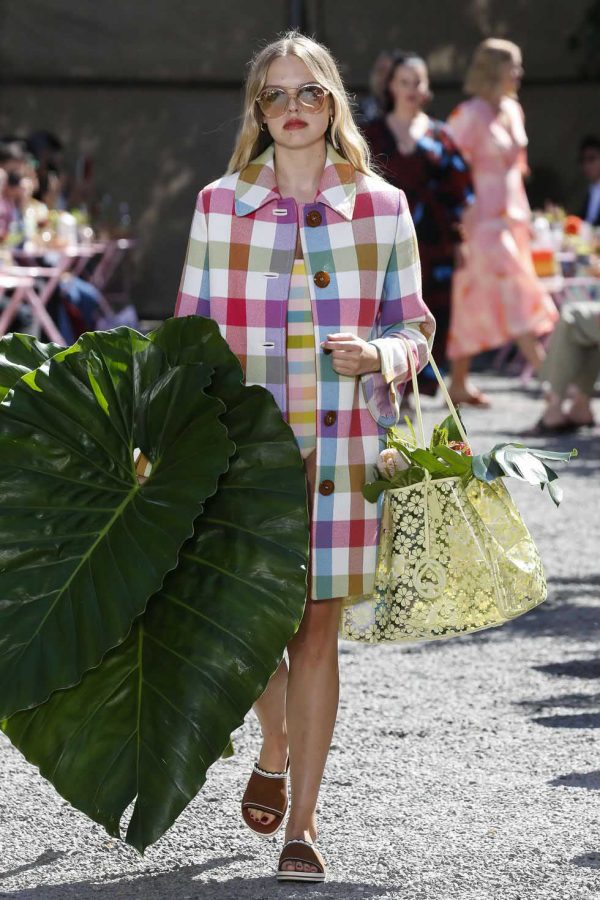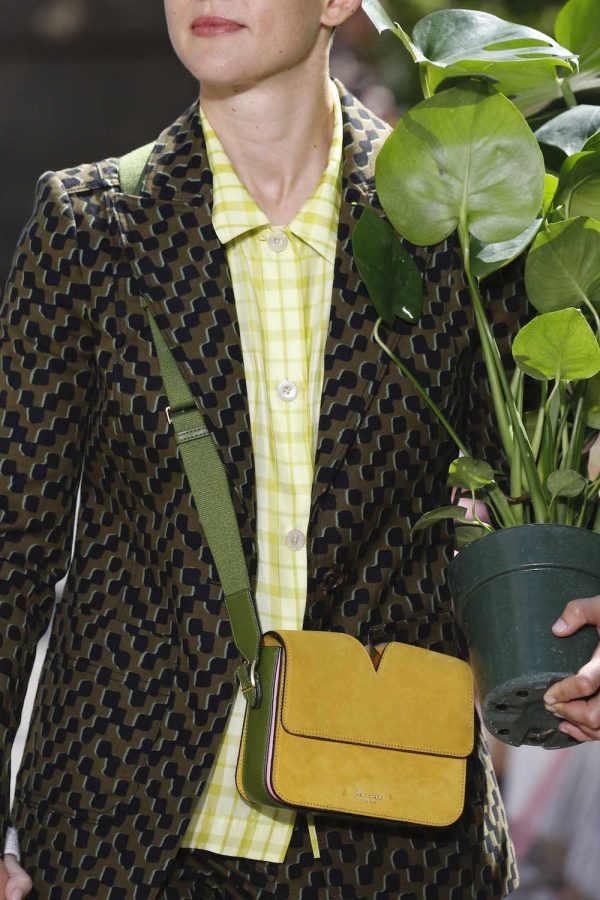 Glass's job is, after all, to rejuvenate this well-rooted American brand, which she describes as an "optimistic" one. It's also a brand that remains associated, to some extent, with its founder, Kate Spade, who died last year. "Walking in this show is kind of a way to honor Kate, to keep her brand alive," said Debi Mazar pre-show. She stated that she's a big fan of Glass as well. The actress was one member of a diverse cast of personalities and models. The idea was that the customers would see themselves in the women walking—and perhaps want to see themselves in the clothes as well.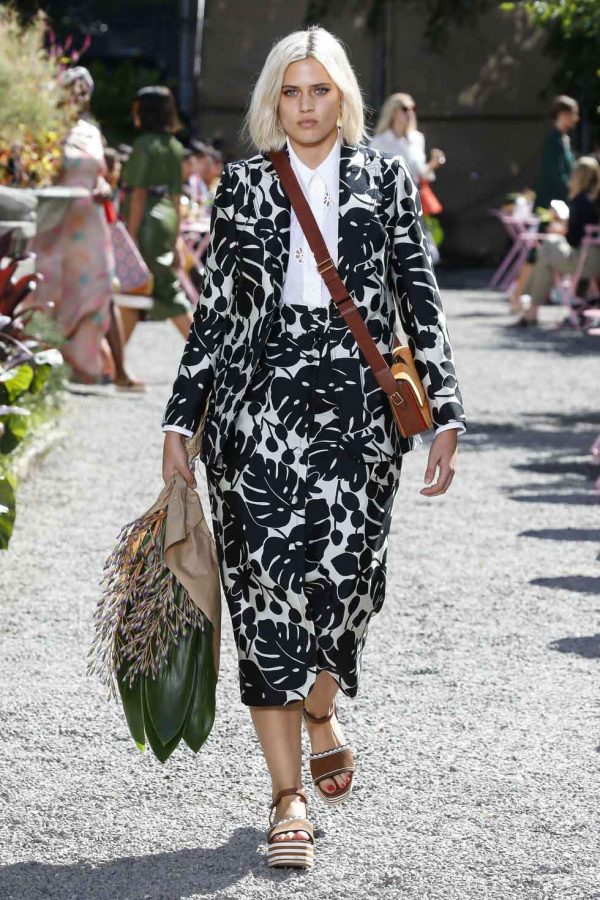 An accessory designer first, Glass's clothing designs, like a fit-and-flare wrap dress or an A-line jumper, are very straightforward and suitable to many women. The predominance of leafy prints and khaki for Spring can be explained by the show's stated theme, "urban safari." More appealing (and free from colonial undertones) were crocheted pieces and the recurrent uses of green which tied back to the idyllic setting. Oases like the one on Elizabeth Street are in short supply, and while you can't carry a garden in your pocket, you sure can grab a wicker bag—or a roomy tote that, noted Glass, functions like a car or an office for the city dweller. It would be irresponsible not to mention the delightful mini "Remedy" number, a doctor's bag that came in solid colors or covered with spade-patterned crochet, like some of the garments in the show. While fitting in with the house's playful aesthetic, the elephant-shaped bags call to mind other models on the market. The shoes—like the colorful Dr. Scholl's with color platforms, and the color-layered platform sandals—like the collection itself, were a shot of sunshine.