Ikebana is a profound art that merges nature, aesthetics, and creativity. More than an art form, it offers a different perception on the beauty of flowers. Ikebana has an extensive history and is a well-known Japanese practice that instills peace, tranquility, and mindfulness to one's life.
If you're seeking to learn more about this delicate art, many books serve as valuable resource materials. This article presents a selected array of books catering exclusively to Ikebana beginners. There are detailed and informative instructions, essential knowledge, and inspirational guidance on exploring the art of Ikebana.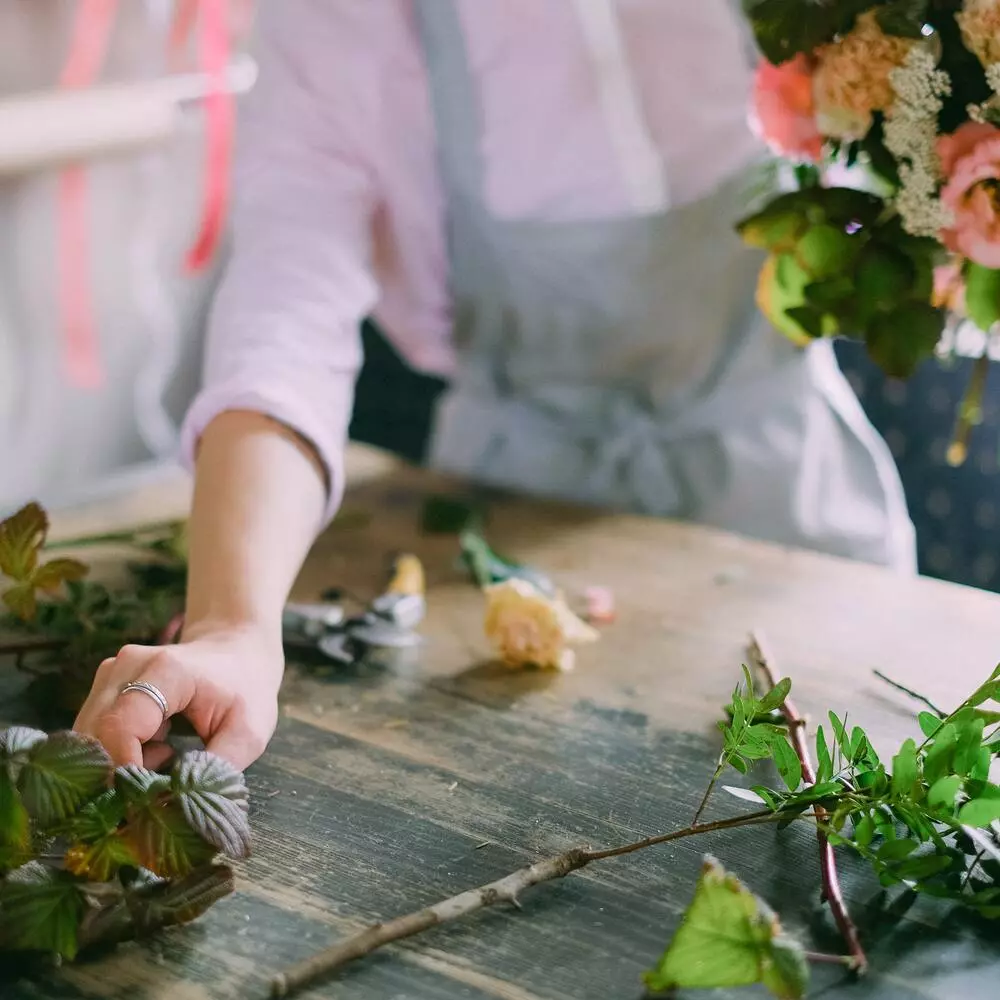 Best Books to Get into the Art of Arranging Flowers
For some people, the beauty of Japanese culture is one of the reasons to learn language online, and in case you didn't know, Ikebana comes from the Japanese words ikeru - "to arrange" and hana - "flowers". Ikebana illustrates a connection with nature that delivers mindfulness, encouraging practitioners to appreciate the seasonal changes, textures, and virtues of each stem, leaf, and branch on an entirely new level. Ikebana prompts individuals to communicate emotions deliberately while acknowledging the beauty found in the smallest things around us. So continue reading to learn about the best Ikebana books and discover a new view on the beauty of flowers!
Ikebana Unbound: A Modern Approach to the Ancient Japanese Art of Flower Arranging
"Ikebana Unbound" by Amanda Luu and Ivanka Matsuba presents a new and modern take on traditional Ikebana art form. This book serves as an invaluable resource for both beginner and seasoned practitioners, and it takes the readers on a creative exploration by harmoniously blending ancient Ikebana principles with contemporary aesthetics.
The book allows beginners to understand fundamental techniques of Ikebana through its clear and concise step-by-step instructions. However, the book also encourages self-expression and taking risks in their approach. The stunning photographs showcased in the book complement every arrangement and inspire creativity in the readers.
The book not only covers the practical aspects of Ikebana but also delves deeper into its philosophy and cultural significance. This understanding enables readers to appreciate the transformative power that Ikebana embodies and adds another dimension to their connection with nature.
Ikebana Sogetsu Flower Arrangement for Beginners
People seeking to explore the world of Ikebana can delight in "Ikebana Sogetsu Flower Arrangement for Beginners" by Sofu Teshigahara. This highly recommended guide is beautifully written and easy to understand, allowing the reader to embark with confidence on an Ikebana journey.
Art, philosophy, and practical considerations are all incorporated in this unique resource book. Teshigahara's deep passion and knowledge for the Sogetsu school are evident, making this volume an indispensable resource regardless of your level of experience.
Practical tips and step-by-step explanations make this book a valuable addition to any Ikebana follower's bookshelf. Whether you're a seasoned artist or a beginner seeking to expand your knowledge, this book will guide you on an inspiring journey of self-expression and discovery through the magical world of Ikebana.
Ikebana: The Art of Arranging Flowers
Shozo Sato's "Ikebana: The Art of Arranging Flowers" is a mesmerizing guide that immerses readers in the art form of Ikebana. Not only does Sato impart his expertise and deep understanding of the techniques, but he also delves into the philosophy, history, and cultural importance of Ikebana.
The book stands out for its emphasis on Ikebana being a way to express the beauty and spirit of nature. Sato's words weave a narrative that draws out the interconnectedness between the floral arrangement, the materials, and the environment.
With Shozo Sato's unmatched expertise as a guide, "Ikebana: The Art of Arranging Flowers" is perfect for anyone wanting to learn, practice, or appreciate this magnificent Japanese art form. This book is a treasure trove of practical guidance, historical context, and artistic inspiration that can transform anyone seeking to harness the serene and healing powers of Ikebana.
Ikebana: Step-by-Step Japanese Flower Arrangement
Reiko Takenaka's "Ikebana: Step-by-Step Japanese Flower Arrangement" is a rare gem of an instruction guide for anyone interested in the Ikebana practice. The author's comprehensive approach walks us through the process with unprecedented clarity and precision, making it useful for both beginners and those with some prior knowledge.
The book's thoughtful design is aimed to simplify learning and figuring out the craft. Clear and straightforward instructions, as well as photographs, ensure a smooth understanding of the techniques. This attempt at instilling readers' confidence makes it easy to embark on Ikebana with no fear of failure.
Takenaka's writing style hits the nail on the head; super concise and accessible, it makes it easy for beginners to follow the instructions and readily apply the lessons in their Ikebana practice. "Ikebana: Step-by-Step Japanese Flower Arrangement" is a great book for any Ikebana enthusiast.
Ikebana - A Simple Guide To Japanese Flower Arranging
"Ikebana - A Simple Guide To Japanese Flower Arranging" by Jacqueline Tracy is a must-read for people who are interested in learning about the art of Ikebana. It provides an excellent starting point for those seeking to explore this Japanese art form. The book's straightforward approach and clear instructions make it easy to understand and follow.
What sets this book apart is Tracy's ability to simplify the principles and techniques of Ikebana. For those with little prior experience, Tracy comprehensively deconstructs the intricate art form into easy-to-understand concepts, providing practical tips and step-by-step instructions.
But it isn't all technicalities - the author also highlights the spiritual and emotional facets of Ikebana, stressing the importance of mindfulness and appreciation for nature. According to Tracy, it's not just a matter of arranging plants decoratively. She elucidates on creating harmonious compositions that embody beauty in its purest form. Critically, she encourages readers to immerse themselves in the cultural significance of Ikebana. Through her insightful commentary, Tracy encourages her readers to cultivate deeper connections with aspects of the art that enrich our human experiences.
Let the practice be your guiding spirit, and you will be prepared to create stunning arrangements that'll perfectly feature your style. The creative side of you is waiting to pop out, so be inspired by this ancient art form for as long as you want.