Welcome to Ian Berry's Secret Garden; an artwork that you can literally walk through, on top of a denim path filled with various flowers and plants, from roses to cacti, wisteria to chrysanthemum – all made out of old jeans. But the most impressive part is the trellis hanging down from the ceiling with hundreds of vines and leaves, dangling petals, and fluttering butterflies seemingly taking over the entire space.
Ian Berry and His Denim-Filled Secret Garden
The Secret Garden installation was installed in the Tollens Huis part of Museum Rijswijk mirroring the trees outside in the garden. An indigo trellis of vines, flowers, and leaves hang down from the ceiling greeting visitors to explore. All made in denim from Cone Denim, the vines are 'washed' and laser cut with Tonello in Italy. First installed in the Children's Museum of the Arts in New York in 2017 it has since evolved to show in France, London, Basel, San Francisco, and Kentucky. Hand cut and crafted flowers are formed out of only recycled jeans to make a much talked about art installation and admired textile immersive experience.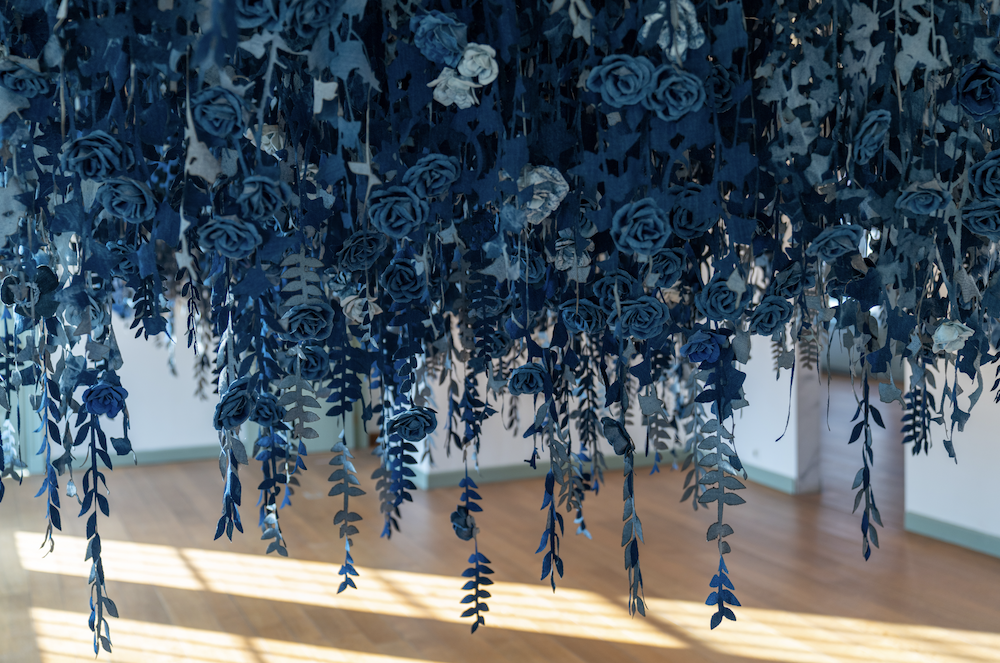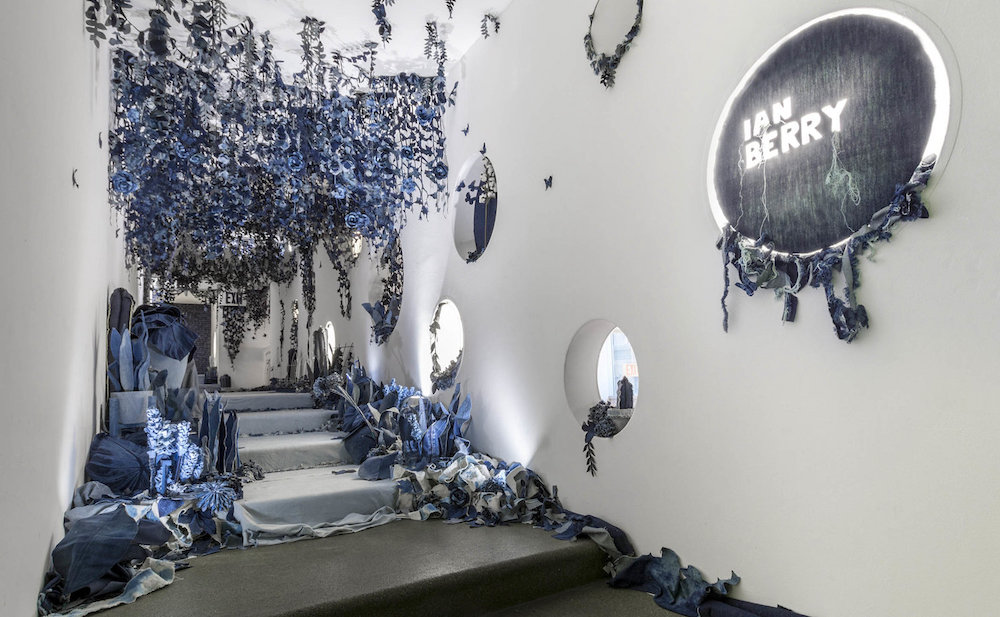 All Made From Recycled Denim Jeans
Juxtaposed next to the Hotel California body of work it brings a bright element into the museum with the natural light coming from the original windows of the beautiful home of famed poet Hendrik Tollens. Originally depicted to portray a community garden in New York and to educate children about nature - Ian Berry showing a cotton plant and explaining that he transformed the material that is made from plants, cotton, back into plants, flowers, and wisteria all made from recycled denim jeans.
Sustainable Art
The installation evolved and built on the sustainability idea, portraying nature made of all denim. The process of making becoming as much of the message, using Tonello in Italy to wash, with little water, and laser - many of the new techniques the industry are using to try and be more sustainable. Using Cone Denim who are part of the Trust Cotton Protocol and offer forensic verification of cotton traceability through their partnership with Oritain.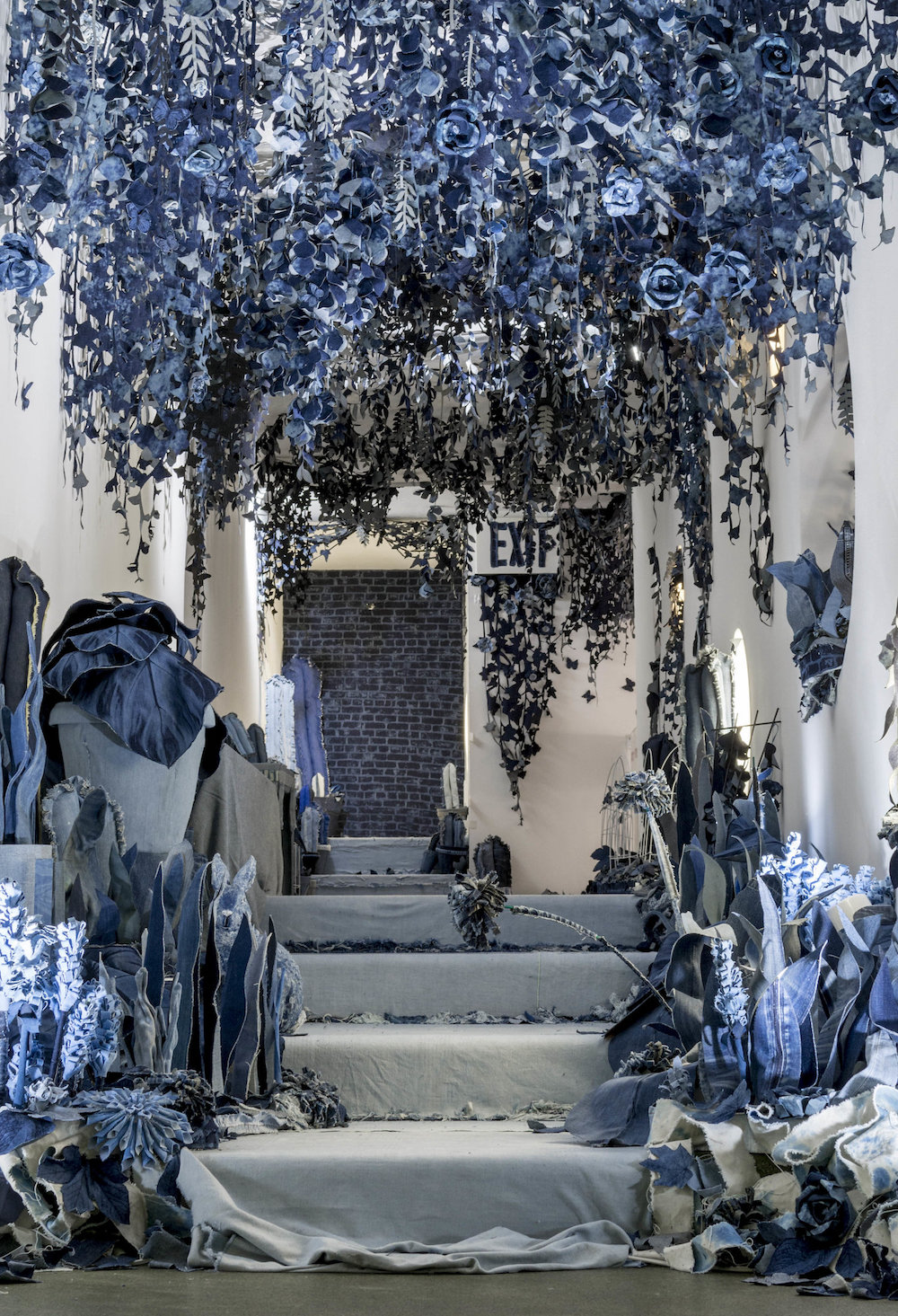 The Blue Denim World of Ian Berry
At first glance, many believe that Ian Berry's works are blue-toned photographs or indigo-colored oil paintings. This is not only when viewed online or in print, when much of the depth and detail is lost, but even up close. Even at touching distance, many viewers don't realize that they are looking at many layers, and shades, of denim jeans. But of course, it is a testament to his work that it is not all just about it being art in old jeans that makes it special. It is simply his medium for seeing the world, his paint, and what a material to use in this modern world; with all its symbols and dualities, as well as being such a common item of clothing that unites many around the globe.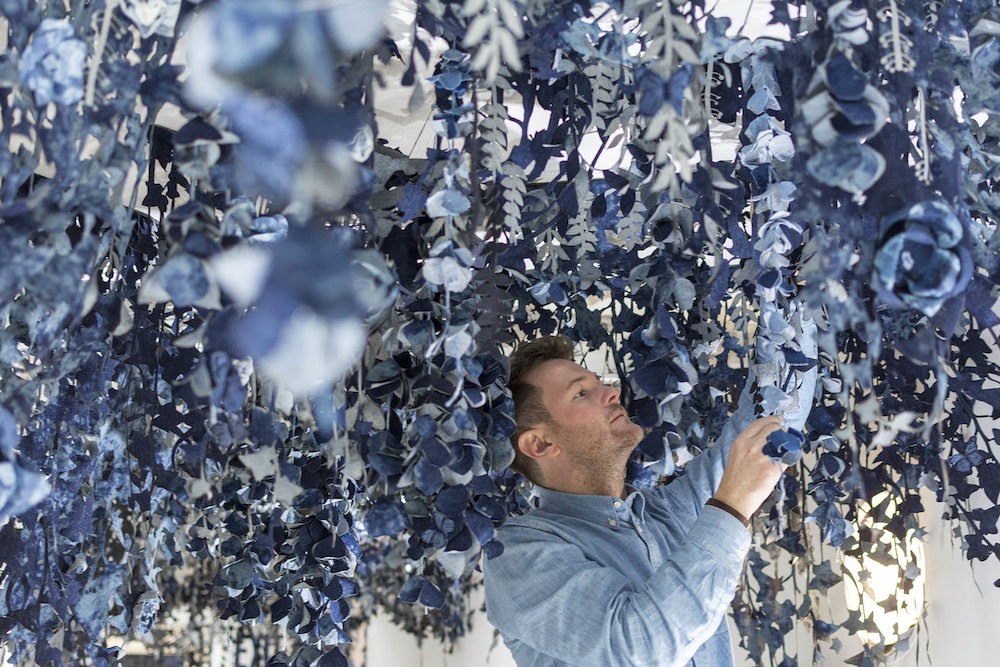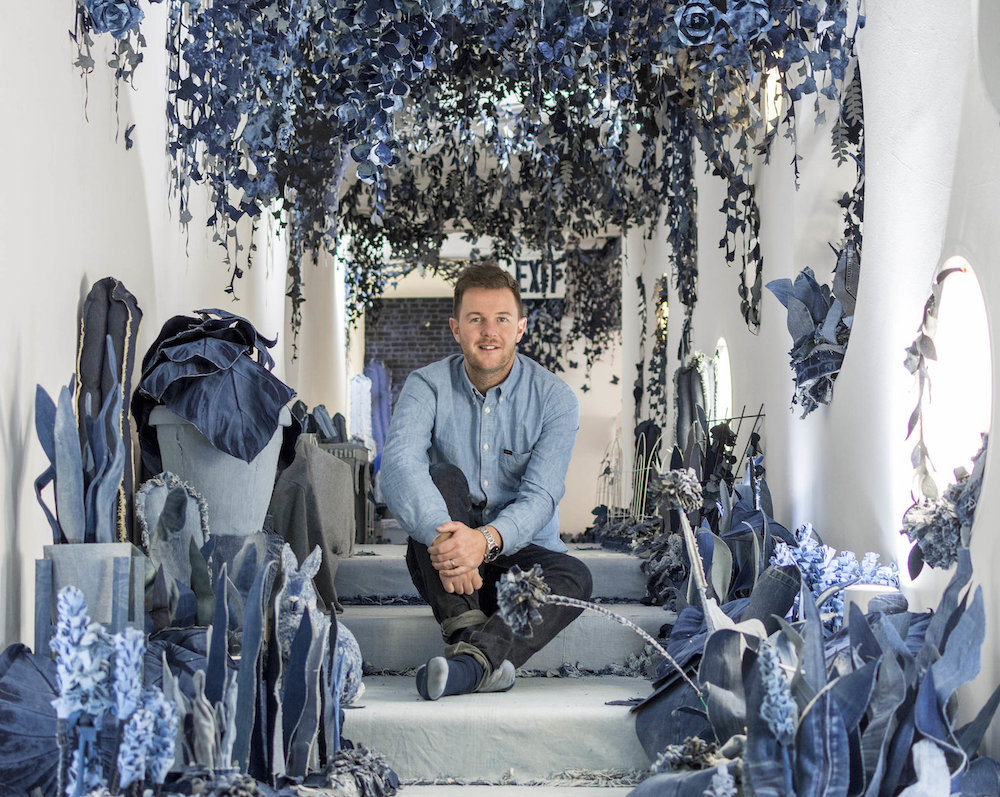 It Started Out As an Experiment
It is hard to believe that this all started with one simple observation. Noticing a pile of old jeans and noticing the contrasting shades of blue. Some scissors and glue later he soon became one of the most talked-about young artists. While he acknowledges that it started out as an experiment, while working with denim he started to realize his own connection with jeans – and especially other people's. A material that we feel so comfortable with. He had found his way to communicate and then soon became written about as a leading top 30 artist under 30 in the world and a Rivet 50 winner, making him a top 50 influential person in denim in the world 2019.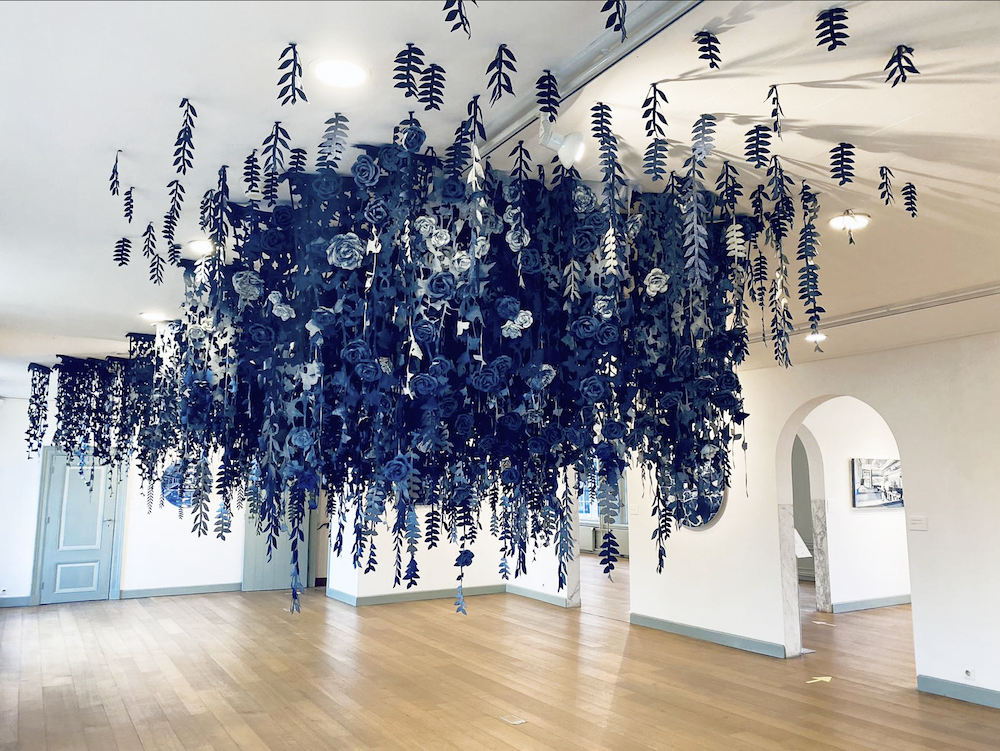 About Ian Berry
Ian who is originally from a provincial town in the north of England, Huddersfield, that once had a booming textile industry found much success. His work has been seen in many countries, giving a chance for people to see the work in person. With a number of sell-out solo shows, he has also shown across Europe and the States. It has been written about in major media in all corners of the globe. Go to the artist's
website
to discover more of his work.