When it comes to floral designs, Japan's contestant at the Interflora World Cup 2023, Hironori Komatsu, by all means, seems to have learned from the very best in the trade. Hironori is a first-class flower designer from the Nippon Flower Designers Association (NFD) and studied under Koji Ikeda, a leading expert in European Flower Design.
As he goes to represent Japan in the upcoming Interflora World Cup in the UK this September, Hironori holds the belief that with his experience in floristry and the knowledge that he has thus far gotten in floral designs, he will perform exceptionally in the competition pitting him against 19 other equally competent floral designers from across the world.
Here is an introduction to Hironori.
Hironori Komatsu Has a Blooming Career in Everything Flowers
In his flourishing career in floral design, Hironori says that he has had the opportunity to demonstrate at many prestigious events in Japan and abroad including the Japan Flower Design Awards (2008-2010), International Home Fashion Fair (IHF) 2008 Spring, Japan Grand Prix International Orchid and Flower Show (2008), and the 24th National School Festival Shizuoka (2009).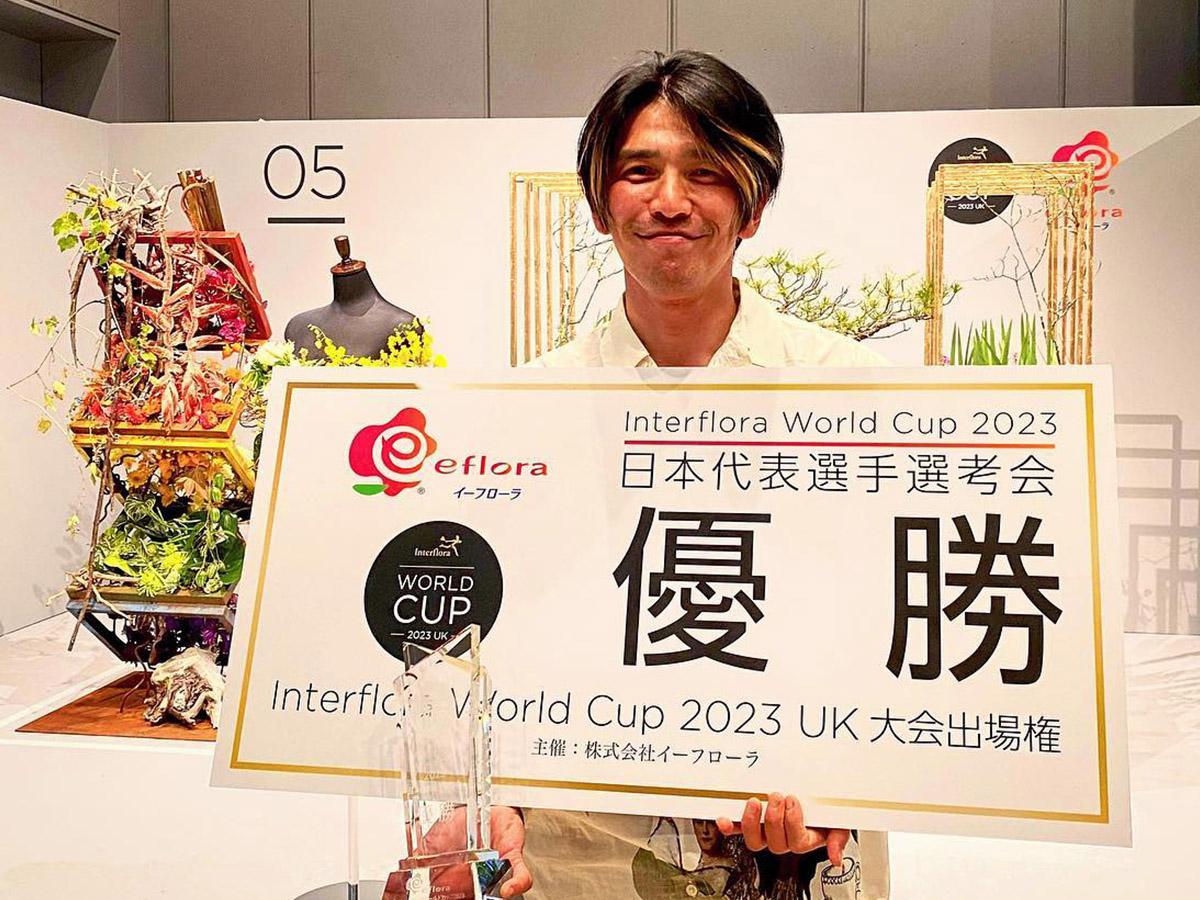 He has also won several awards, including the Prime Minister's Award in the Arrangement Category at Japan Flower Design Award in 2017. Hironori is also the author of a book titled 'Hana Ippon Kara Hajimeru Hajimete No Flower Arrangement' (translated to 'You Can Start a Flower Arrangement With a Single Flower for the First Time"). All these, he states that he is proud of.
Hironori Komatsu:
"I'm very proud of my book 'Hana Ippon Kara Hajimeru Hajimete No Flower Arrangement' ('You can start a flower arrangement with a single flower for the first time'). Some more work I'm proud to have been part of is designing the commemorative bouquet at the Embassy of Finland for the 100th anniversary of the establishment of Finnish diplomatic relations. I also designed the display at Shin Marunouchi Building for Marunouchi Flower Week 2008."
Highlights of Hironori's Budding Career in Floral Design
Just like any other florist who is proud of what they do in floral design, Hironori has had many of those moments that he cherishes in his flower design trade. But some key events stand out, for him, which he points out that he treasures as they are some of his biggest career highlights.
Komatsu recalls:
"Receiving the Prime Minister's Award at Japan Flower Design Award in 2017 is a big highlight for me. But I also loved lecturing and training at the Nippon Flower Designers Association (NFD) while running my own flower shop called 'Bonne Vie'."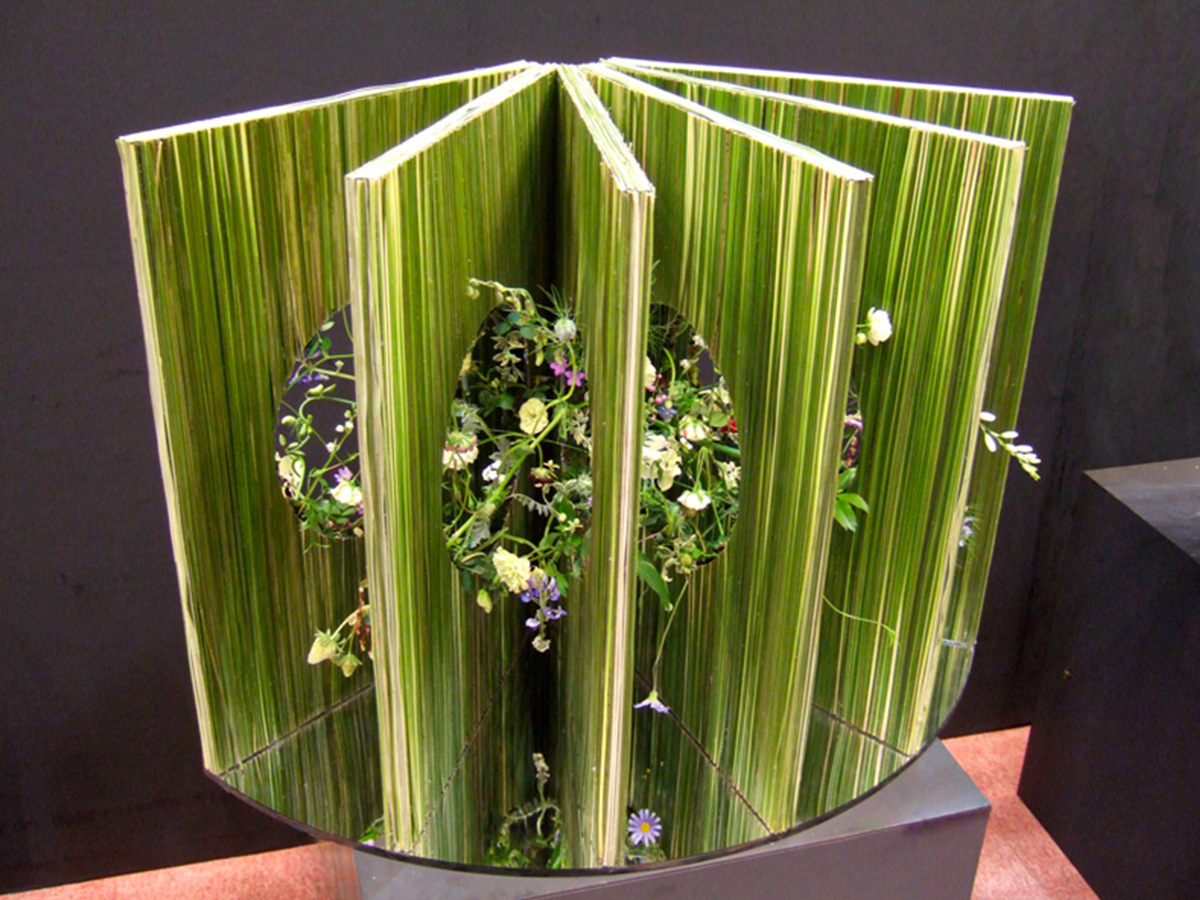 Some key moments in which he has been acknowledged for his floral design prowess also include getting the second prize award at the IHF, Japan Cut Flower Decoration Promotion Association Award Demonstration at the 24th National Culture Festival Shizuoka, Kanto Tokai Flower Exhibition, Japan Flower Designers Association, Chairman's Award Demonstration at Japan Flower Design Awards, NFD demonstration tour in Yamaguchi, project lecture and demonstration at Beijing Xiyu Color Culture Development Co. Ltd in China and an appearance on Japan's NHK "Jar of Beauty"
And with the forthcoming Interflora World Cup in Manchester, he hopes to add yet another feather to his already elaborate floral design crown by beating the competition and earning Japan the top prize in the competition.
He Draws His Inspiration From Nature and the Concept of Ying and Yang
Hironori's inspiration, he indicates, comes from nature, which quite remarkably is a key theme of the Interflora World Cup. Floral trends currently also tend to be more gravitated towards nature and sustainability.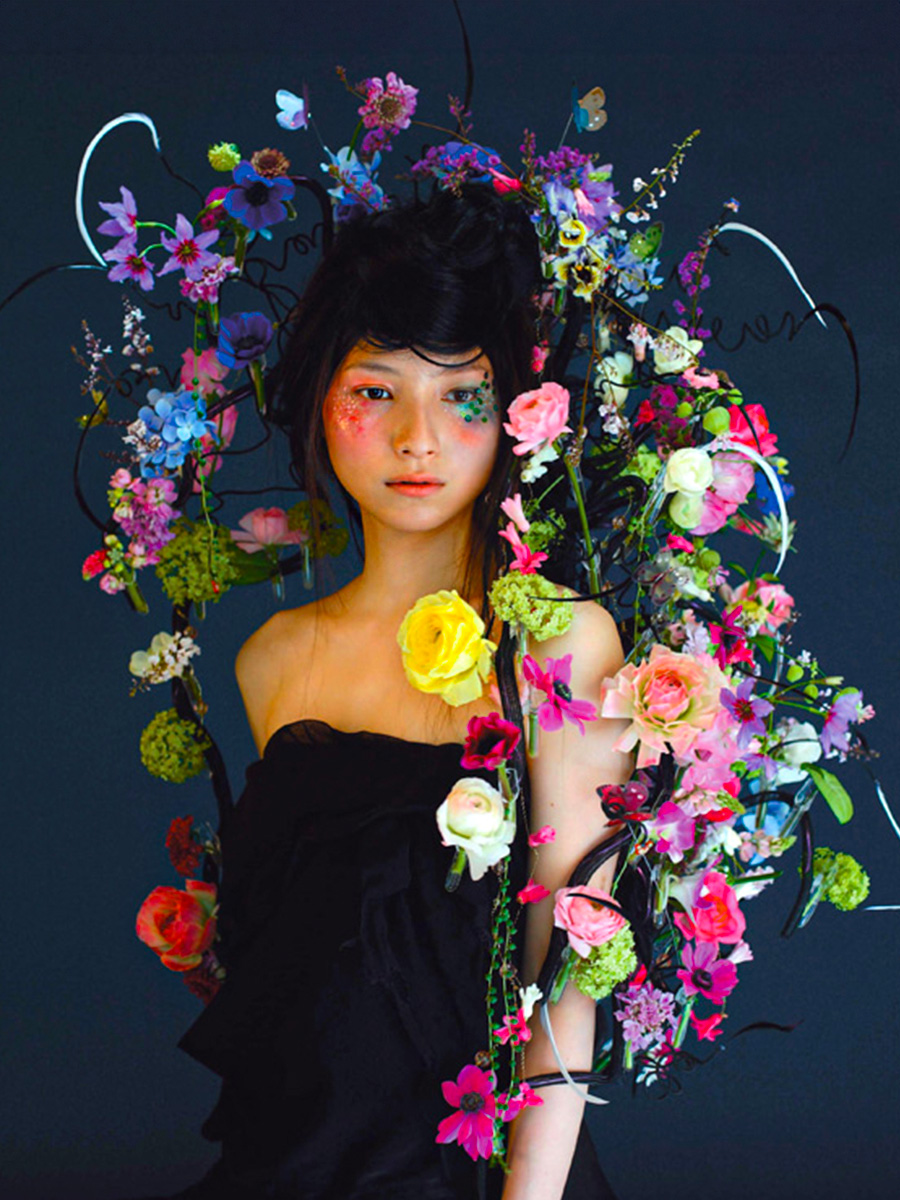 Hironori:
"Nature inspires me and I'm also attracted to the concept of yin & yang which are the equal opposing forces which are connected and balance each other out."
But from all of these, flowers still remain his biggest hobby and interest. However, other than what he does with flowers, he enjoys reading.
About his inspiration and flowers, he has this to say:
"Breath that you can hear when you gently pick a flower blooming in the field. Innate beauty. Beauty to create. The beauty hidden in the shadows. Born from the soil, connecting with the world, returning to the soil, circulating the light of life. I want to express such a world."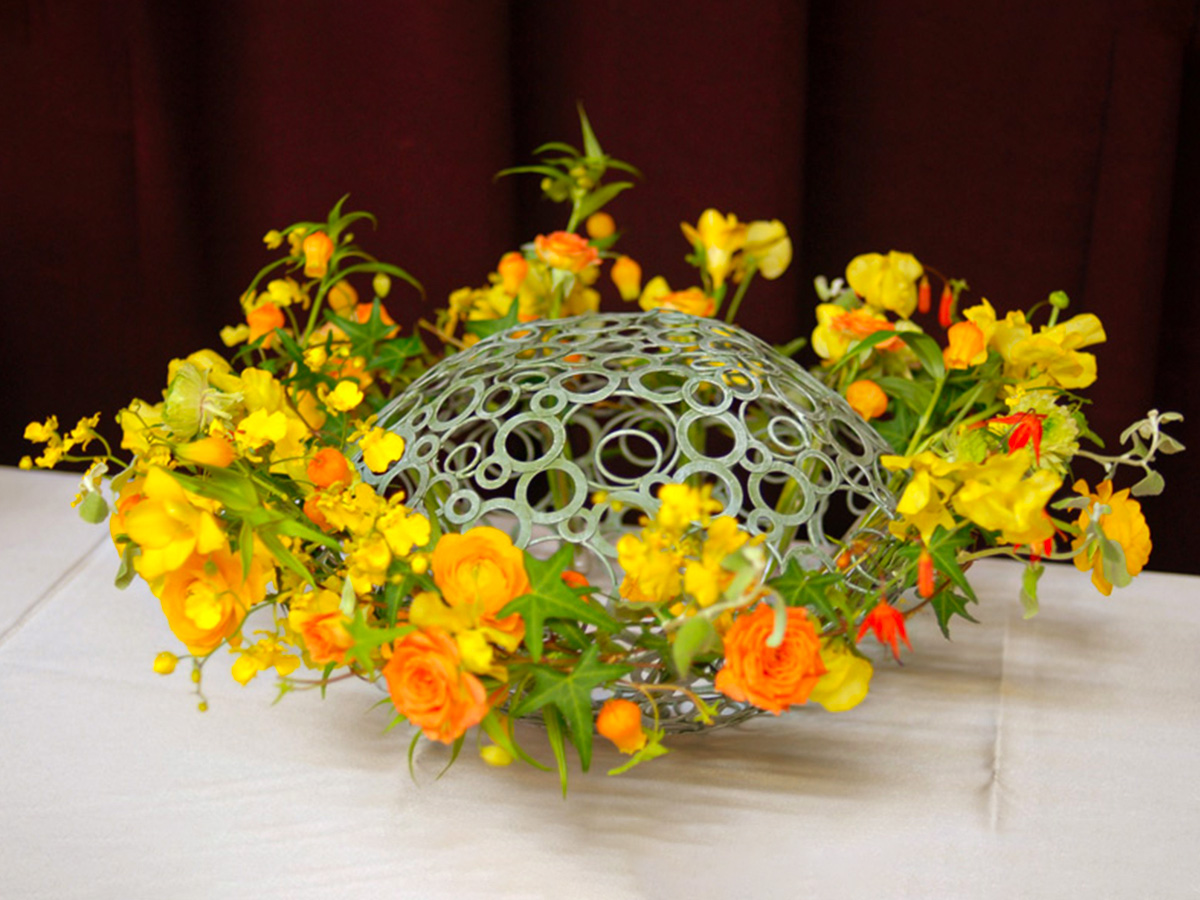 For now, though, his focus is the Interflora World Cup 2023, where he looks forward to showcasing his unique floral design capabilities to the world of flowers, and of course, earn Japan the biggest prize in floral design!
Photos by Bonne Vie (@bonnevie_flowers).