When thinking about dreamy painted blooms and pastel-shaded goodness, the first thing that comes to mind is
Flowers by Brett Matthew John
. His unique eye for design and creative direction led to the lushest designs and the floral world is obsessed with every design by this fashionable florist.
An interview with Brett Matthew John
Enjoy this super cute interview with the most fashionable florist, who sees life through rose-colored glasses.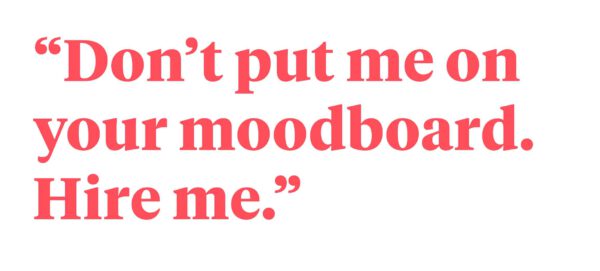 Looking at your Instagram, it's a lot of pinks! Is it safe to say that pink your go-to color?
"I'm definitely under the solid impression that everything is better when its pink, so you could definitely say I live life through rose-colored glasses. I've always been drawn to pink and floristry has allowed me to indulge in this. I feel that pink can translate into so many varied emotions and feelings - A personal favorite is a marshmallow pastel shade."
You wanted to be a fashion designer but turned into a conceptual floristry design superstar. Does fashion still influence your work as a floral designer?
"I think as a child what initially drew my attention to fashion was my love for color and texture which allowed me to explore creative expression. I was very much into shows like Project Runway and ANTM. This manifested into the dream of becoming a "Fashion Designer" - I would always tell anyone that would listen that I was going to live in New York in a pink penthouse with a chihuahua. I think perhaps Paris Hilton may have been a muse to my younger self much to the dismay of my parents.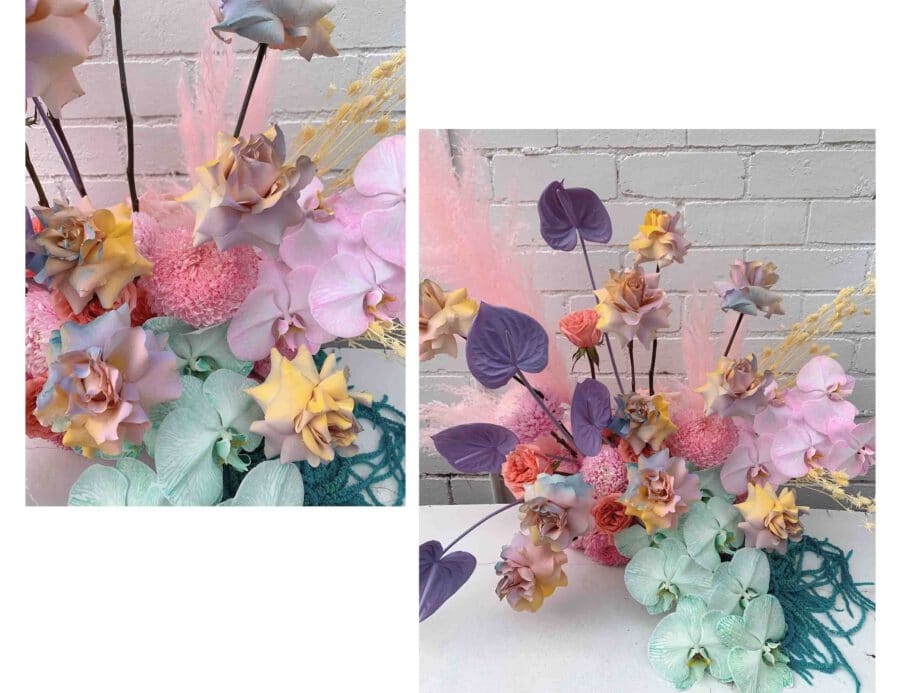 It never fails to amaze me the incredible role the fashion industry plays in our industry, and how quickly this influence transcends into flowers and styling. Social Media is such a big driving force behind this and it's fascinating to watch niche trends be picked up and then explode. At Flowers by Brett Matthew John (FBMJ) we have the pleasure of working with so many unique Australian designers and brands that allow us to work on the most fab briefs. Fashion is a key source of inspiration at FBMJ. Our consultation space has an ever-growing stack of Vogue, Elle and Harper's Bazaar which are always a great reference when we're seeking something a little different to take a brief to the next level. Something as simple as a runway look, graphic or editorial can be the Inspo we need to bring the whole concept together to curate a floral vibe."
You are a floral designer, living and working in Melbourne. Is there a big competition amongst floral designers or is it a very friendly and open scene?
"They always say that you should never meet your idols to avoid disappointment, however, this hasn't been the case for me. Hattie Malloy once came into the boutique and asked for a cable tie, it was pretty awesome. To answer the question, I would disagree. I don't believe there's high competition, I believe there's high demand. I think that Melbourne is home to so many unique florists, that are all in their own lane - No matter who you are, or why you require flowers there's a creative out there for you. I saw a great quote recently that said 'Don't put me on your moodboard. Hire me.'"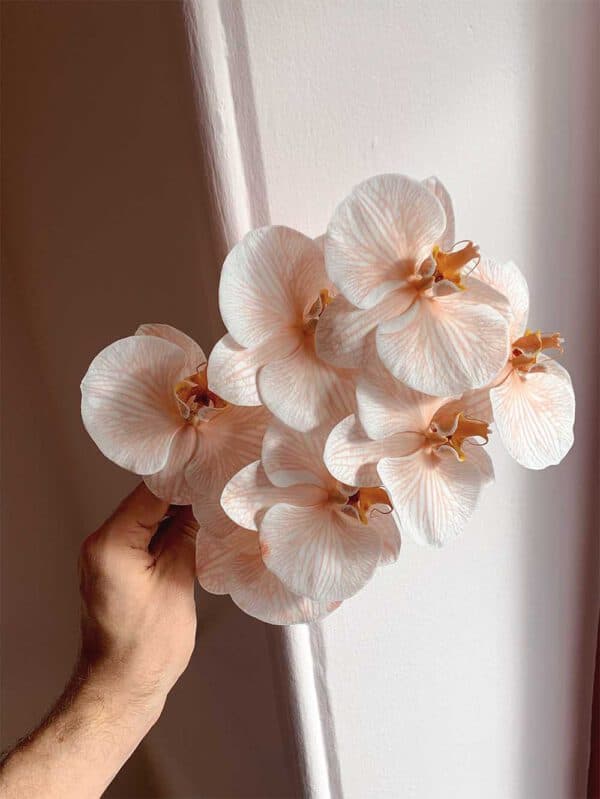 Do you have access to every floral product you want to work with? Or are there flowers on your wish list you don't have the access to yet?
"There's a huge wish list of flowers that the team and I would love to get our hands-on. We're constantly on Instagram sending each other posts we find inspiring from florists over the globe. Preserved and dried florals are really having their moment currently and there's some fab stuff coming out of Europe and America. In terms of specifics I've love to get my hands on some dyed Cymbidium Orchids in shades of pink, obviously, and lilac. I'd love to explore some more unique Anthuriums in our designs in burnt orange and red tones. I'm also a huge fan of Hydrangea, specifically the candy varieties. The team and I are also always on the hunt for the exclusive Pink Waratah."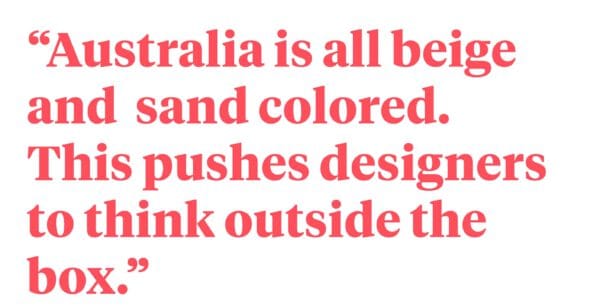 Australia's flower market is filled with creative floral designers. Why is 'The Outback' - known for its endless sandy deserts - such a good place for creativity in floral designs?
"Australia has such a dry environment, everything is a shade of beige, sand or eucalyptus green. I think this really pushes and inspires designers to think outside the box. It really teaches you to appreciate what the market has to offer. The markets are a striking contrast to this with lush greenery and best local and imported blooms."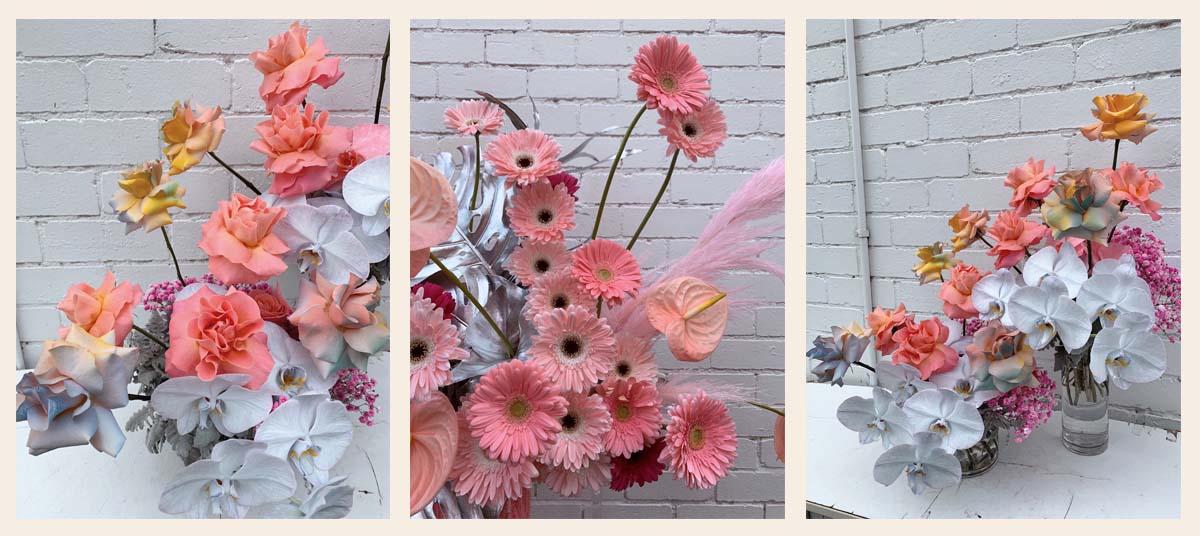 Is the flower market in Melbourne different from those in other cities in Australia?
"Melbourne is different from other cities in Australia like Sydney as we have great wholesalers. These aren't open to the public either. We also have a large main market located in Epping so there's a huge range of options available when shopping for an event. Wholesalers like Santospirito Flowers grow their own varieties. It's great to buy local when possible."
Australian floral designers are really popular around the world, looking at their followers on social media channels. What is it that makes Australian designers stand out?
"Australia is beautifully multi-cultural and multifaceted with a big art, design and fashion scene, which I think is a big inspiration for creatives. Melbourne has a huge social scene which I think ignites conversation. I think all designers stand out for their individual talents. We're lucky here in Melbourne being the fashion capital of Australia. Everyone collectively shines."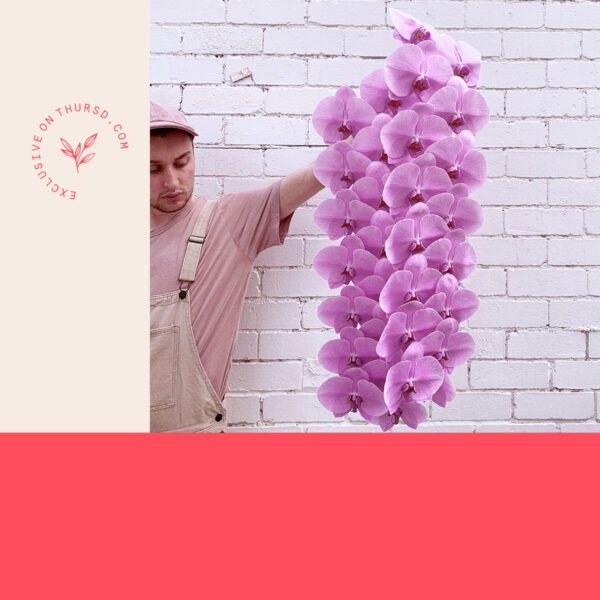 It seems like the sky is the limit when it comes to your unlimited and unmatched designs. How do you inspire yourself to continue to develop creations, which are at the forefront of concept floristry?
"Inspiration comes from everywhere, really as cliche as that sounds. The team and I spend a lot of time of socials geeking out on flowers. I spend a lot of time looking at influences and observing how they capture a vibe and I enjoy a good blog. When I'm low on self-inspiration I like to go back to my Tumblrs from when I was younger for a little pick-me-up. I love a good fashion magazine. I also feel like music really gets me inspired. I definitely work better if I'm working to the right playlist. Currently, I'm really vibing Tinashe's latest release SONGSFORYOU."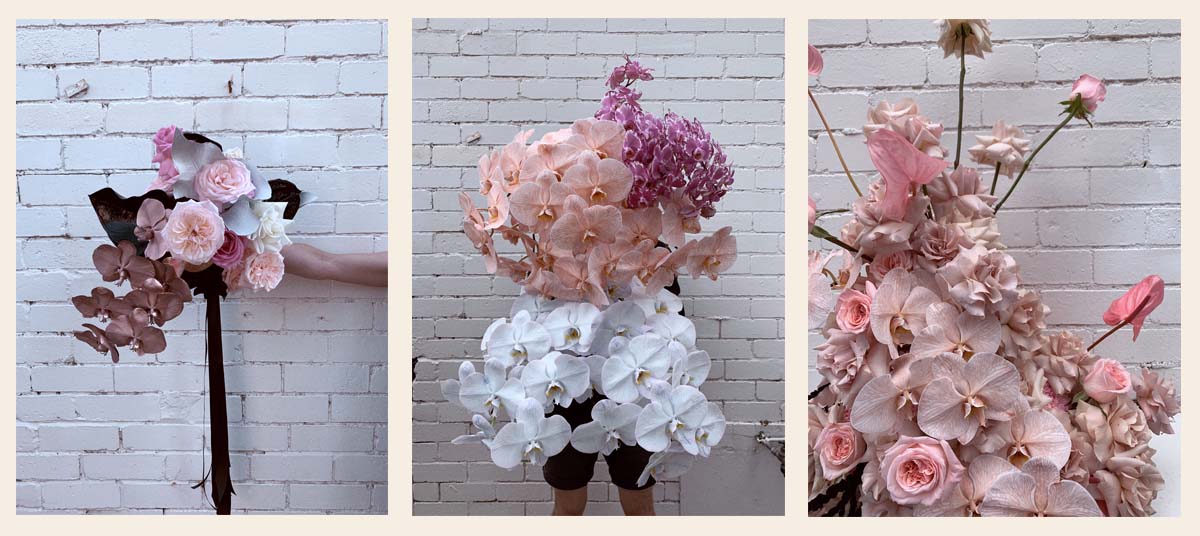 When it comes to designing an arrangement, where do you start?
"It all depends on why and what we're creating. Usually, we start with a relaxed consultation with our clients over coffee to discuss their vision which then gets turned into a conceptual moodboard, followed by a colour theory chart. We take this to market with us as a reference when shopping and selecting product. The finished product is created in our boutique studio in Prahran."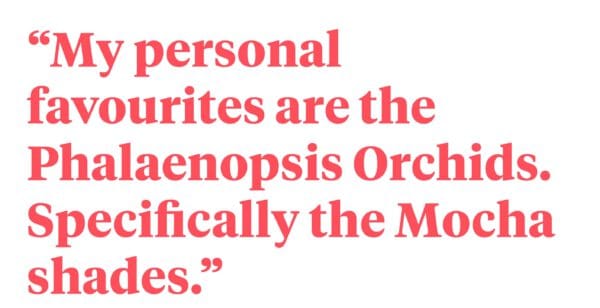 Nowadays dyed flowers are a big trend. What attracts you to working with dyed flowers in your designs?
"I am a fan of the endless possibilities of colors now available in preserved varieties. There's such a huge range available from pastel shades to autumnal tones. Color is such an important colour element. The right shade can really elevate a look to something exceptional. My personal favourite is the varieties of Phalaenopsis Orchids available, specifically the Mocha shades."
Is it true that you're quite the party animal? Who would you want to vogue on the dancefloor with (death or alive)?
"My top five are G-Eazy; my future husband, Baby Spice; my childhood idol, Lizzo; my current muse, Carrie Bradshaw; my life coach & Beyonce; the queen."
Final question: where do you buy your flowers?
"Our favorites are:
Santospirito Flowers Wholesale Flowers
Australian Flower Group Wholesale Flowers
Mr. Fresh Wholesale Flowers
May Flower Importer"