Thursd had the privilege to interview
the designers of DK
: Dennis Kneepkens & Mick Stubbe.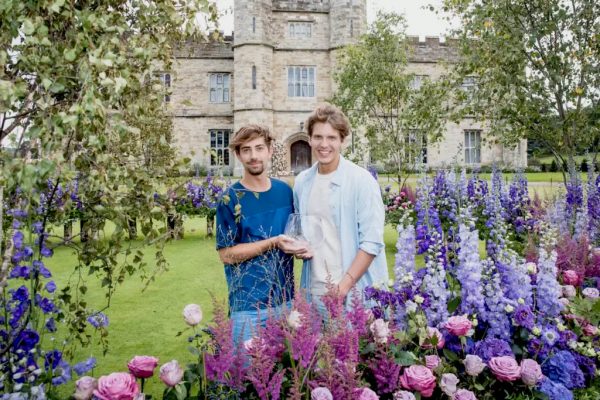 What do people get when they get to work with DK?
We believe any good designer has their own signature style. Ours is a romantic and luxurious take on the now immensely popular natural style. The natural identity stems from the casual Dutch way of living, which is why we prefer tone down luxurious flowers a bit by working with sober dried materials. Apart from our aesthetic we always have a lot of fun. Dennis' smile is instant entertainment and Mick's hugs by now are internationally recognised haha.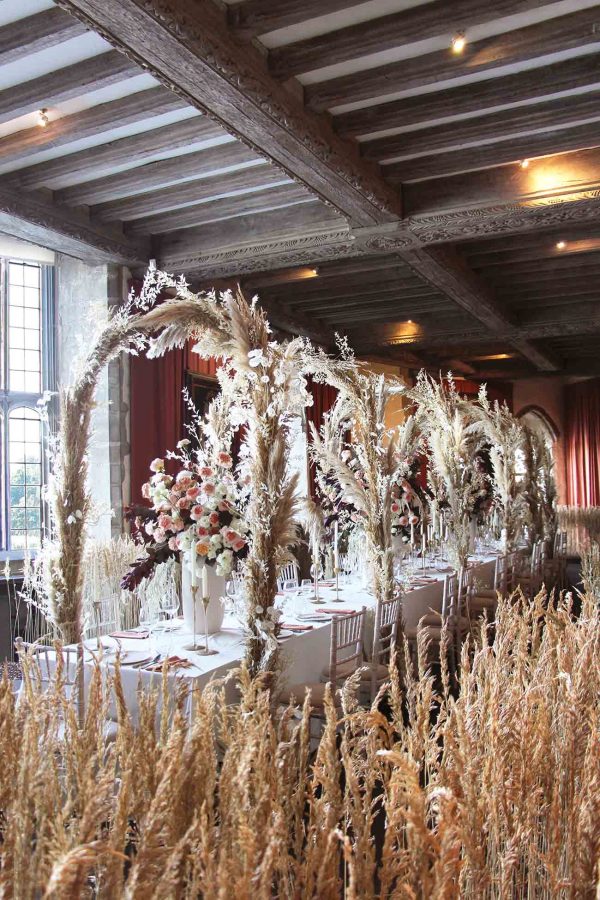 You have the privilege of working all over the world, but is that as majestic as people often think?
Without complaining: definitely not! Most of what we see are airports, taxi's and hotels. We are away from friends and family almost the whole year and it requires a lot of planning and emailing. On the bright side: it allows us to meet amazing people and to work at stunning venues. But we should definitely work on adding a few days holiday to every trip: there is so much we miss by always working!
How did you get to work internationally? How did you get to that level that people will hire you to travel to the other side of the world?
Connect with clients emotionally. By now many of our assignments are recurring projects! And also: when people enjoy working with you, they tend to spread the word.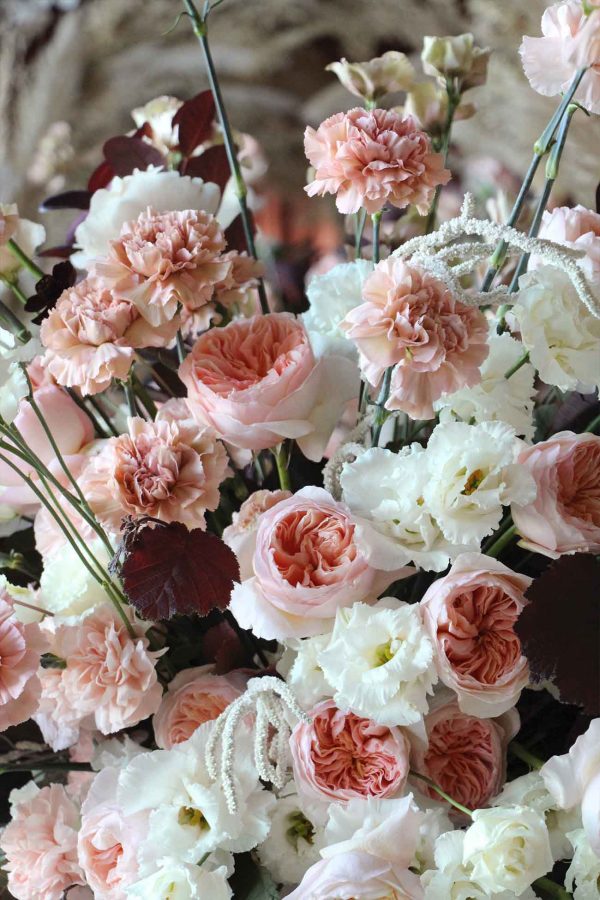 Wherever you go, you have clients who expect the most of your creations, especially when they pay a good price for it. How do you make sure that you live up to those expectations? Or is that not on your mind at all?
We try to plan everything meticulously. Most of our time goes into making moodboards, sketches and flower lists. It makes sure clients have a clear view on what to expect and that any waste is kept to a minimum.
In the relationship between a florist/floral designer and their client, there must always be a somewhat 'undefined line' to wether something is 'good' or 'not good'. I mean, it's a matter of taste right? Do you ever experience a struggle or discussion with your clients about your creative work?
We reserve a lot of freedom to follow our own design. During interviews about new projects we try to understand a client's wishes in a global sense, but further we trust in the fact that they did not hire us for no reason. As long as we follow our own aesthetic and professionalism, we think clients will be happy. And until now that seems to have been the case.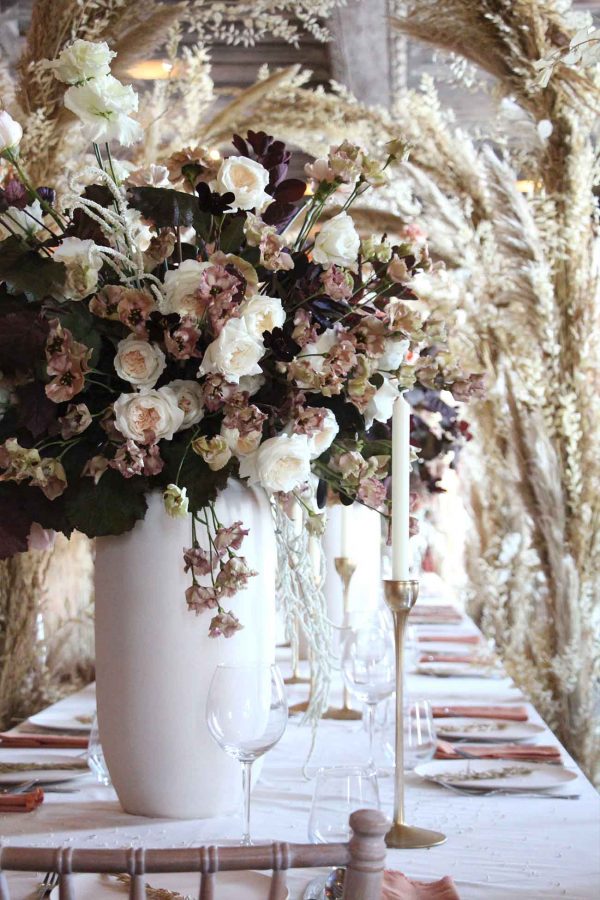 How do you prepare yourself when working on the other side of the globe when it comes to logistics, working hours, language barriers etc?
Working hours always exceed the expectation. Although rates for this should be relatively fair, being an artist inherently means you don't stop until you are satisfied. Logistics can be tricky but we are always trying to find exporters and wholesalers that have the same love for their work as we do. But in the end it all comes down to being flexible. Things never completely go as planned!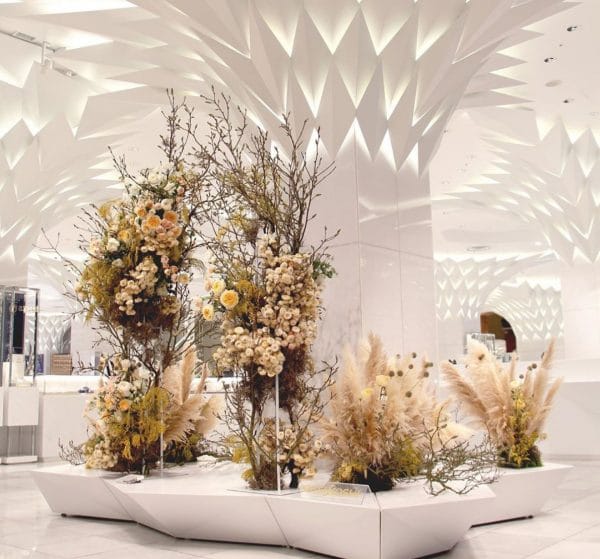 You did a beautiful creation in Tokyo (Japan) in the very chic Isetan Mitsukoshi department store last year. That's a whole different kind of setting then for example a local floral show in The Netherlands. Is there a 'different DK' at each of these places, or is it always the same approach?
In a way the approach is always different. Each assignment and every venue requires us to carefully weigh our options. At the same time we do not differentiate between regular paid jobs and big projects. Or between cultural differences. The amount of dedication is the same and so is our style.
You are now teaching at schools in China. What can they learn from you?
Actually we have been teaching across the world for many years, but fashion school Cohim in China is the first we have a fixed collaboration with. For now we decided to focus on courses that teach students different kinds of styles while learning different techniques. This way we challenge them to discover their own signature, just like we found ours.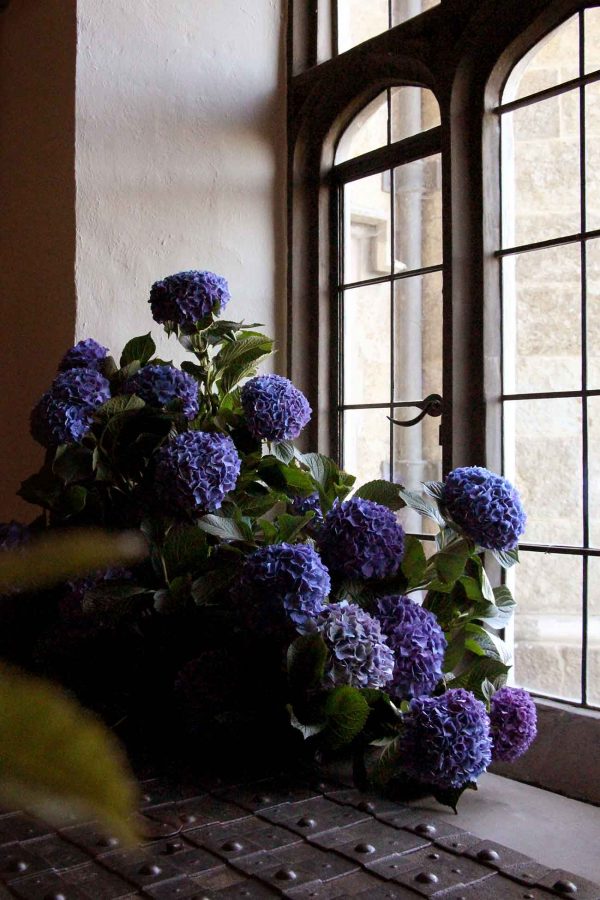 You've seen many places. Where in the world do you feel that your style is most appreciated? And why?
The peculiar thing is that it isn't so much the appreciation that is different, but more so the reasoning behind it. For instance in the Far East, people are used to an ikebana inspired floral style. This makes them appreciate our style because it has such a different atmosphere. In England however, people enjoy our style because it reminds them so much about their own culture. Funny enough, appreciation goes both ways!

In your work, you have the great privilege of both living and working as partners. How is it to spend so much time together and being able to travel the world together?
It is the best and worst thing in one haha. One of the good things is that we always exactly understand why the other person is feeling the way they are. We are in sync when an assignment has been an amazing success but also with the disappointment of a project being cancelled. A challenge is to talk about anything other than work. Especially being super dedicated, there is not really a difference between work hours and private time.
What advice would you give to aspiring florists who also want to be successful international floral designers?
Stick to your style. If you like the way something looks, there will be other people who will too.