If you've ever heard of the Ansu Vanda orchid family, then you must know they are considered to be amongst the most seductive and gorgeous species in the entire world. But this time, we're here to talk about the Vanda Sunanda leopard coral orchid, also belonging to the Ansu Vanda family. Are you ready to explore what true beauty looks like? Keep reading to find out more about her magic. And when a florist, how to source them!
Meet One of the World's Most Gorgeous Orchids: Vanda Sunanda Leopard Coral
It's almost impossible to believe how magical flowers can be, especially orchids. Wouldn't you agree that upon seeing them, your mood and day change completely? Looking at an orchid is pure admiration of nature and the beauty that is found within each of its unique petals and overall appearance.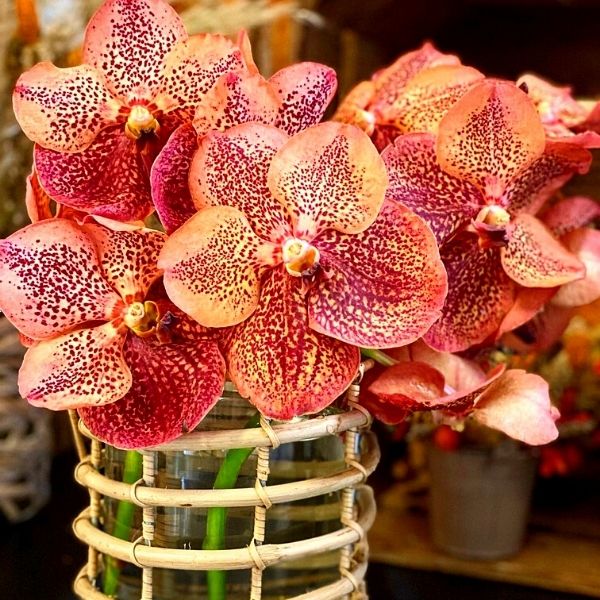 Although you may be a fan of the most common Phalaenopsis orchid genus, there are many other types of orchids, and this is where Vanda's make their entrance, and the variety Sunanda Leopard Coral makes a majestic entrance.
Introducing the Vanda Sunanda Leopard Coral Orchid
This charming, yet extremely beautiful flower embraces a very delicate look featuring a soft mix of a pink-peachy color. Nonetheless, this is not the only characteristic that makes it quirky and eccentric. Look closely at the dark, purplish leopard-like spots it embodies in her shape as a whole. This is the reason why it's actually considered to be one of the most gorgeous orchids in the world.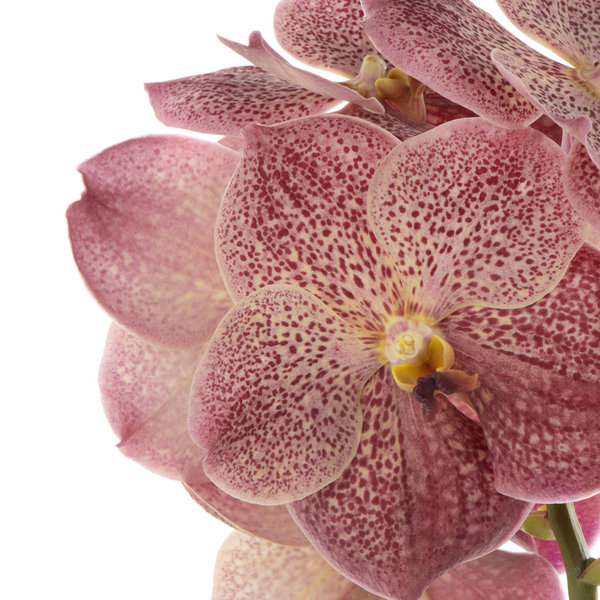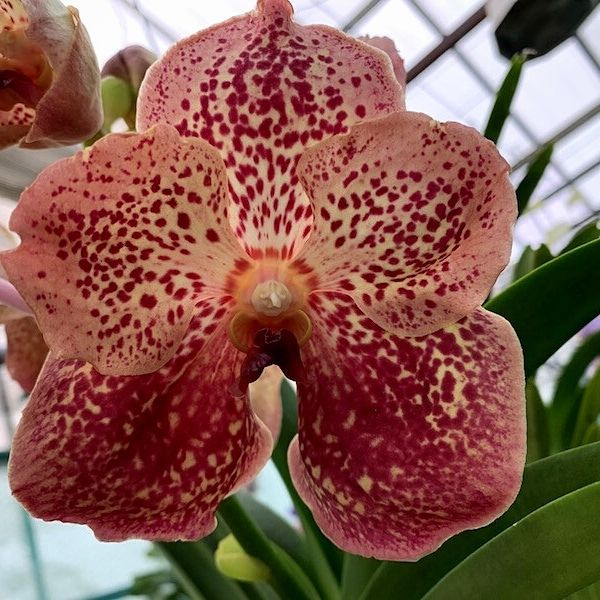 Where Do Vanda Sunanda Leopard Coral Orchids Come From?
It is well known that Vanda orchids produce some of the more stunning blooms in the genera. Can you take a slight guess of where these phenomenally imposing orchids come from? We'll give you a little hint: they love heat-loving tropical weather.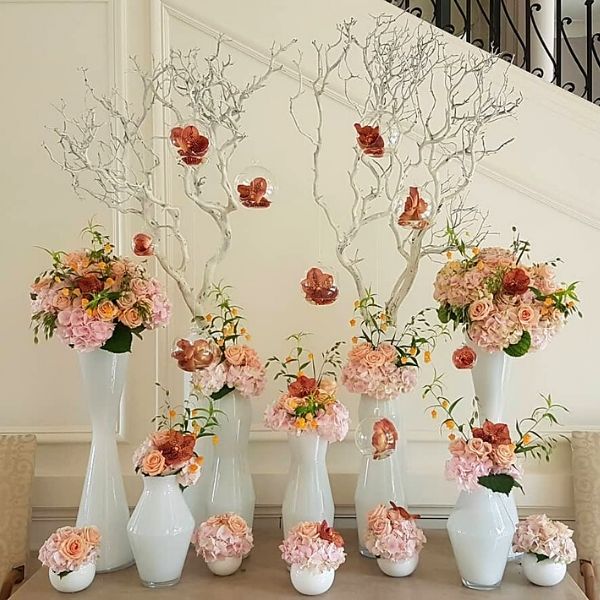 Coming all the way from Thailand, Asia, and Vanda Sunanda leopard coral orchids are gaining extreme popularity throughout the world and the Asian market is, of course, the main and most centric point of growth of these seducers.

How to Make the Vanda Sunanda Orchid Thrive
As a plant, this type of orchid requires certain elements such as high humidity and temperatures, bright light, good airflow, as well as periods of drenching rain followed by a dry period. Did you know these leopard coral charmers can easily grow to be 5-6 feet in length?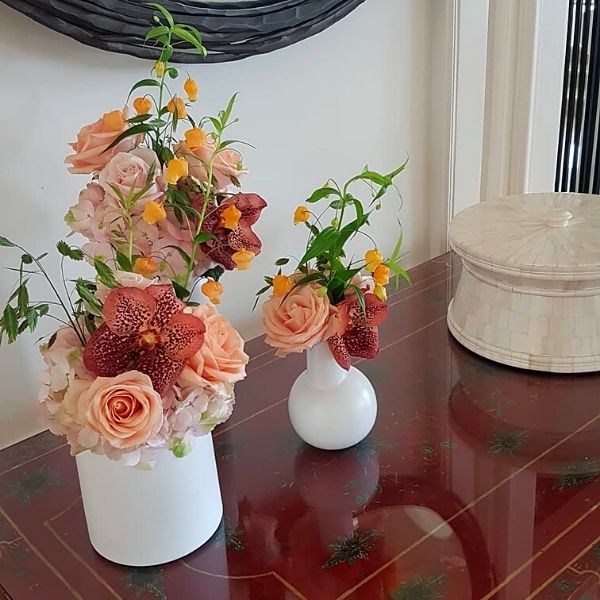 For these reasons, Vanda Sunanda leopard coral orchids are better suited for a greenhouse, where they can flourish under overhead irrigation and sunlight. Luckily the flowers are also available as cut flowers. And are easy to source at wholesalers and traders like Anton Spaargaren.
If you like to know how to care for your Vanda as a plant, follow these instructions:
Light
Vanda Sunanda requires bright light, but they generally don't thrive in full sunlight because flowers can dry out and get very weak, causing them to fall off. Although they require good amounts of sun, it's also optimal to give them some shade during the day for better, and long-lasting results.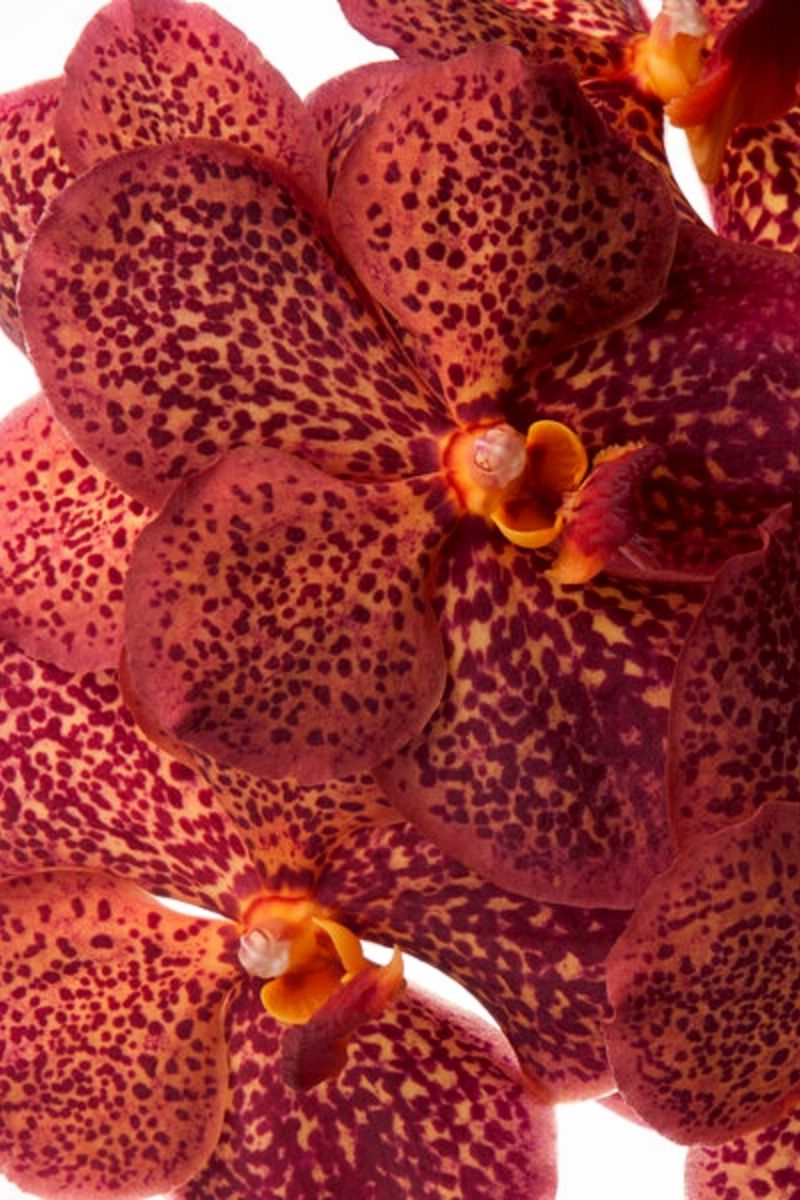 Water
The leopard coral orchid variety like most all other vanda's requires a great deal of H20. Water twice a week during sunny, warm periods. The water you use must be of room temperature, about 20-24 degrees Celsius, or 68-75 degrees Fahrenheit. Fill the vase with water until the roots are under the water's surface. During cloudy and cool periods this needs to be done only once a week. After you have filled the vase with water, the roots absorb the water like a sponge. After approximately thirty minutes remove the water from the vase. The plant has now stored enough water in its roots for the next few days.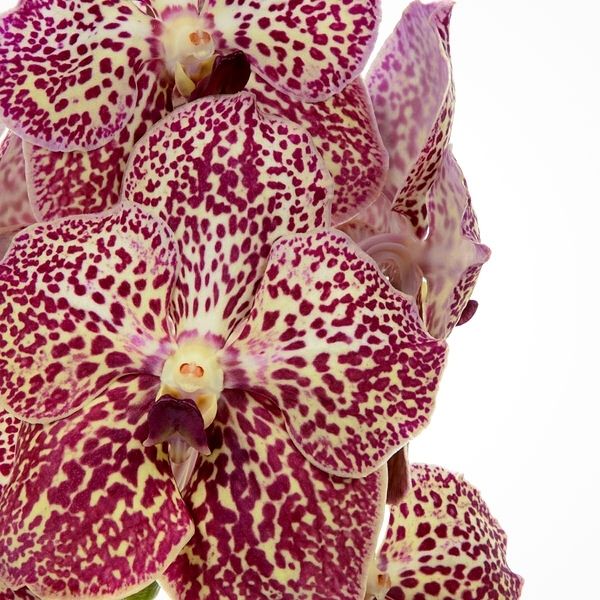 Fertilization
Use a normal, balanced fertilizer for the Vanda. This can be purchased at a flower shop or garden center. Add a special liquid orchid fertilizer to the water once a month.
Re-Flowering
A Vanda needs a lot of light in order to bloom. After a couple of months, depending on the amount of daylight present, the plant may be ready to flower again. To stimulate the flowering, put the plant in a cool place for a couple of weeks. The temperature in this place should never be below 15 degrees Celsius (59 degrees Fahrenheit). During this time, continue to water and feed the plant as you normally do and keep it in a light spot as usual.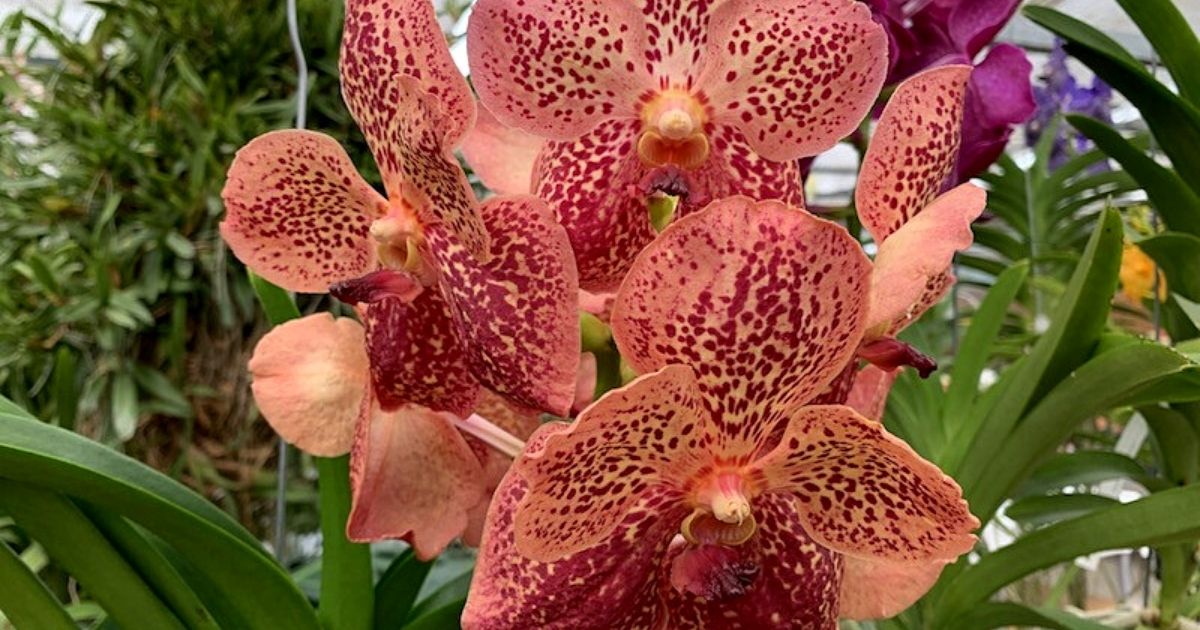 5 Other Vanda Varieties You Should Know About
The more vanda varieties, the better. You can read more about in our Vanda Orchids article. If you are currently looking to beautify your home's ambiance, even more, consider getting the Vanda Sunanda leopard coral to create a difference when it comes to your decor, or you can also get one of the other stunning vanda orchid varieties!
All Vanda's are available at: