JMP Flowers is not your typical flower or plant grower. The large state-of-the-art nursery in central Poland, between Warsaw and Lublin, of ten hectares, grows roses, anthuriums, and phalaenopsis. An odd combination? Not if you hold it against the absolute love for flowers and plants that have developed along with the Ptaszek family for several generations.
JMP Flowers
is an ultramodern producer that takes pride in its entrepreneurship and in its relations with breeders like
Floricultura
. New Product Development Specialist Anna Koniecka tells us about the Polish market in general and the role that JMP Flowers plays.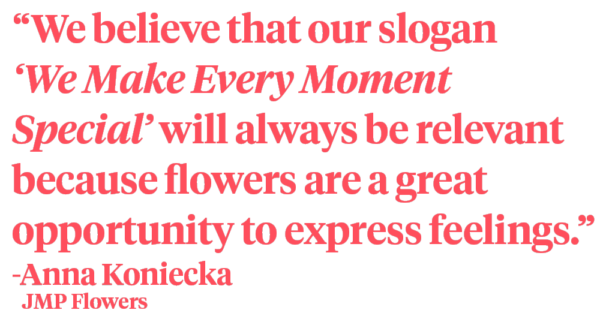 Can you tell us something about the history of the nursery JMP Flowers?
"The company was founded in 1977 by Jarosław and Maria Ptaszek, but the tradition and love for plants go back four generations because the grandfather of Jarosław Ptaszek was already involved in the cultivation of plants. He grew the first tomatoes under glass in the commune, as well as flowers - chrysanthemums and cloves that were fashionable at the time. Currently, JMP Flowers produces phalaenopsis, anthuriums, and roses."
What is the current status of polish floriculture, especially phalaenopsis?
"In Poland, the market for phalaenopsis — as well as other potted plants and cut flowers — is growing continuously. Especially now, in the time of the coronavirus, we notice that flowers are becoming very important. People want to be surrounded by nature, to be closer to it; we become more aware. It is important to us that the flowers purify the air and are anti-smog."
Do Poles like phalaenopsis?
"Phalaenopsis is a wonderful plant because it perfectly combines the features of a cut flower with a pot plant. It blooms beautifully for a very long time. JMP FLowers is characterized by the fact that the flowers we produce have very good durability. For us, quality is the most important. Poles not only buy phalaenopsis as a gift — it is the first choice as a housewarming gift 😊 — but also for themselves. Just to beautify your surroundings."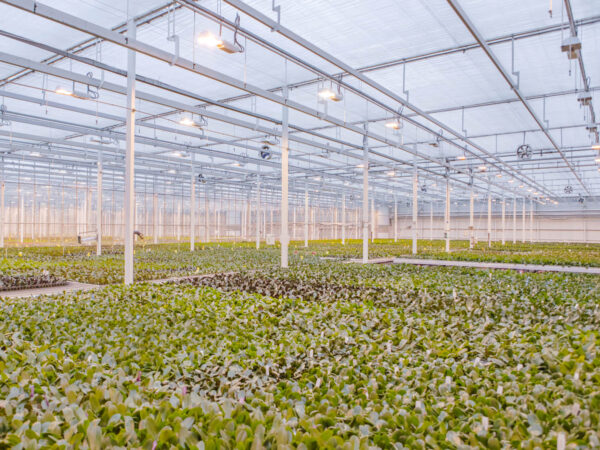 How do you market your phalaenopsis?
"The market in Poland differs significantly from the Dutch market. We don't have an auction clock to sell on here. JMP Flowers has its own distribution network; 14 locations all over Poland and branches in Austria and Russia. We develop our relationships directly with florists. And responding to the needs of our customers, we also introduced sales through the B2B online store."
What is the main reason for a florist in Poland to buy phalaenopsis from JMP Flowers?
"Phalaenopsis produced by JMP Flowers is characterized above all by very high quality. We grow the plants for about 12 months, thanks to which they are characterized by good durability, having shiny, healthy leaves. The flowers are larger than those of the competition and they have healthy roots. We are constantly testing new varieties so that our offer is more and more interesting for customers. We are in constant contact with breeders like Floricultura so that the best varieties reach JMP Flowers as soon as possible. Some varieties are exclusive."
What is so beautiful and fun about growing phalaenopsis?
"As I said before, phalaenopsis combines the beauty of a cut flower with a potted flower — a kind of hybrid that consumers crave. This plant does not bloom just for a few or a dozen or so days, but sometimes it blooms for even half a year or more. Due to the fact that our plants grow longer with us, the root system is very well developed. Our plants bloom not only for a very long time but also many times."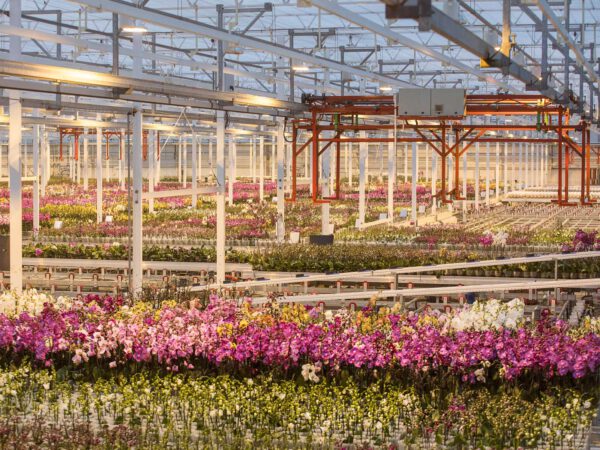 Can you tell us more about your collaboration with breeder Floricultura?
"For me, Floricultura has a long tradition. As a person who also selects varieties for testing or production, I associate Floricultura with a large portfolio of multiflora varieties in various colors. We have many varieties of Floricultura in our offer, both multiflora varieties — such as Safe Haven, Burgundy, Birdie, Soft Cloud — and standard 12 cm varieties — like Miraflore, Dame Blanche, and Alabaster."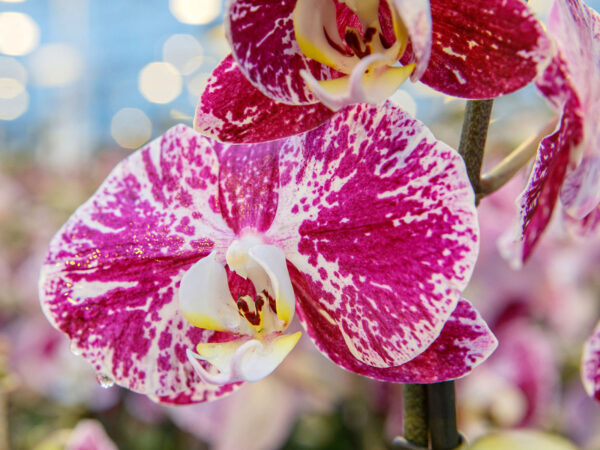 How does Floricultura support you with the cultivation of phalaenopsis?
"We have been working with Floricultura almost from the very beginning of JMP Flowers growing phalaenopsis which means that they are a good business partner. The main reasons to choose a collaboration with this breeder are the great varieties and the certainty of delivery. The seedlings we get are of good quality, we have very few product failures. Furthermore, Floricultura designs new trends, creates them. New segments are formed, like for instance fragrance lines, short phalaenopsis with a large flower, and taller multiflora."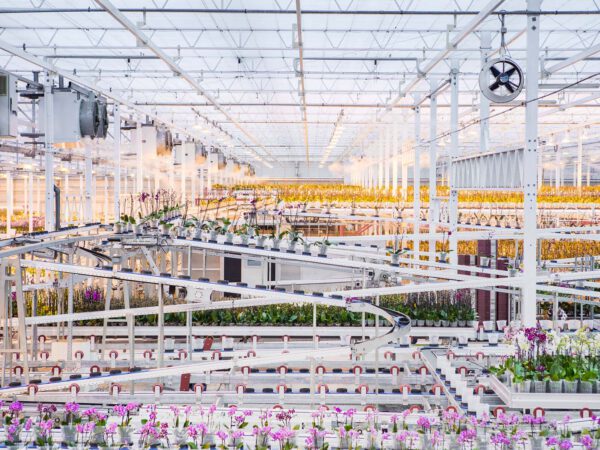 What does the future hold for JMP Flowers? It is a difficult time for many growers — including in Poland, I presume — with COVID-19?
"Yes, it's true. This is a hard time for many growers. We don't know what the future will look like. Added to this is galloping inflation, constantly rising prices of energy and gas. Nevertheless, we believe that our slogan 'We Make Every Moment Special' will always be relevant because flowers are a great opportunity to express feelings."