Takahashi's signature series, Flower Funeral, uses ultra-thin metal casting to create animal skulls entirely made up of delicate aluminum flowers. Capturing life in the midst of both decaying and blossoming, Kengo Takahashi has catapulted metal arts in Japan forward with his innovative use of technology.
Kengo Takahashi Captures Life in the Midst of Decaying and Blossoming
The recipient of the 2018 Geidai Emerald Prize, metal sculptor Kengo Takahashi is one of Japan's fastest-rising stars. His recent exhibitions include his participation in the Paris Museum of Decorative Arts Japon-Japonismes, 1867-2018, SEIZAN Gallery New York's inaugural exhibition Nihonga: Contemporary Art of Japan in 2018, and the 2018 Tokyo Art Fair.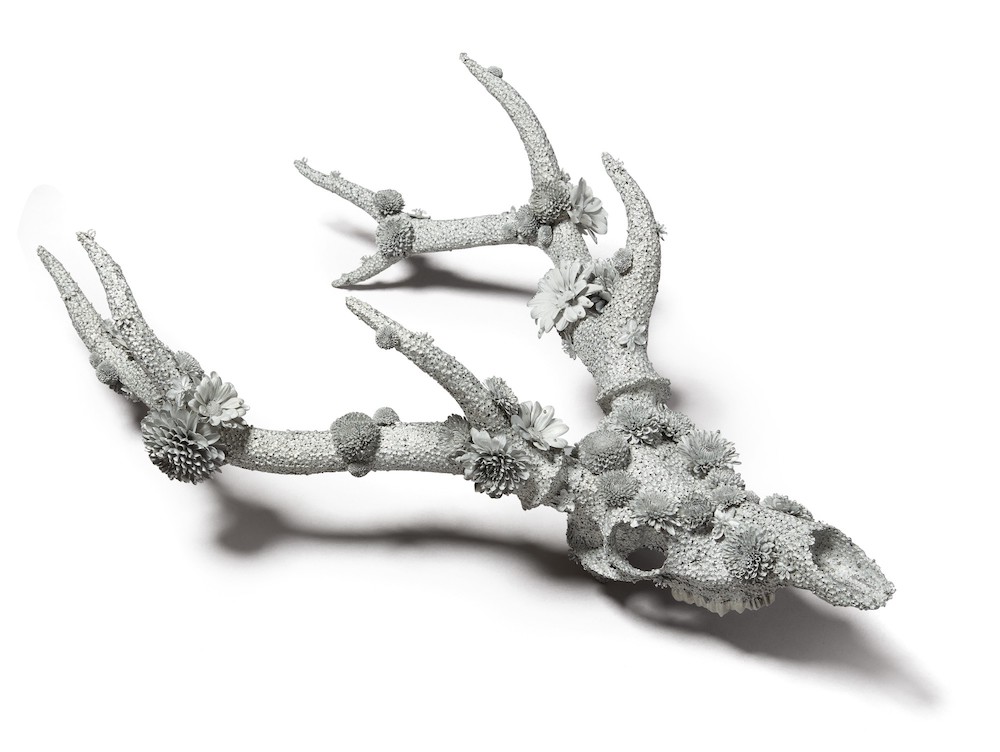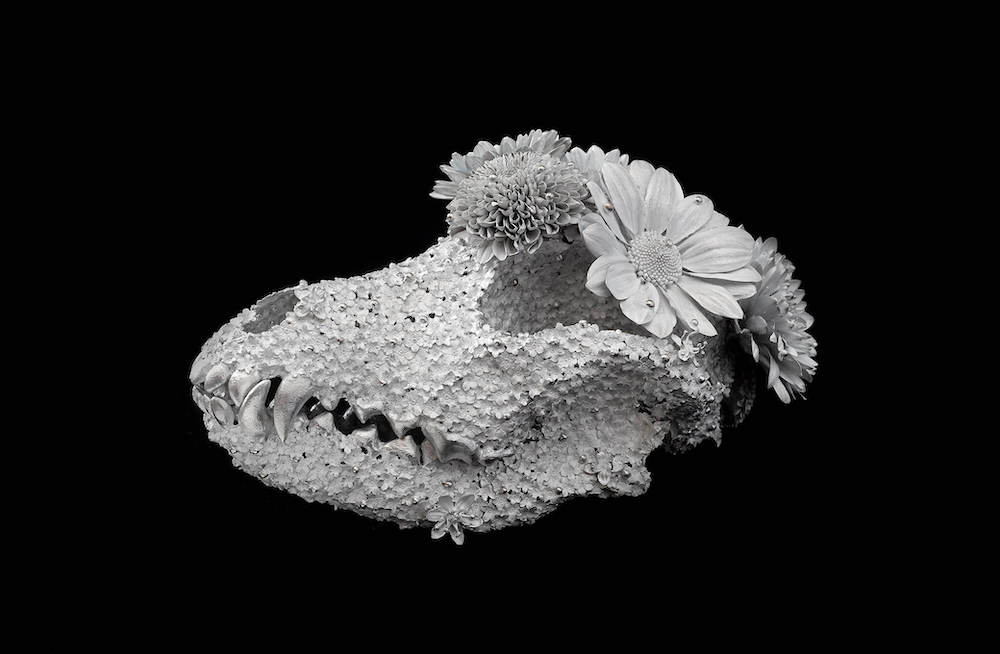 Sociocultural Identification
Sensing the world's need for positive sociocultural identification, Takahashi's current works strive to preserve familiar icons of life and culture through permanent metal casts while at the same moment presenting them in a new, fresh way. He is presently pursuing a post-graduate degree at Tokyo University of the Arts, School of Fine Arts.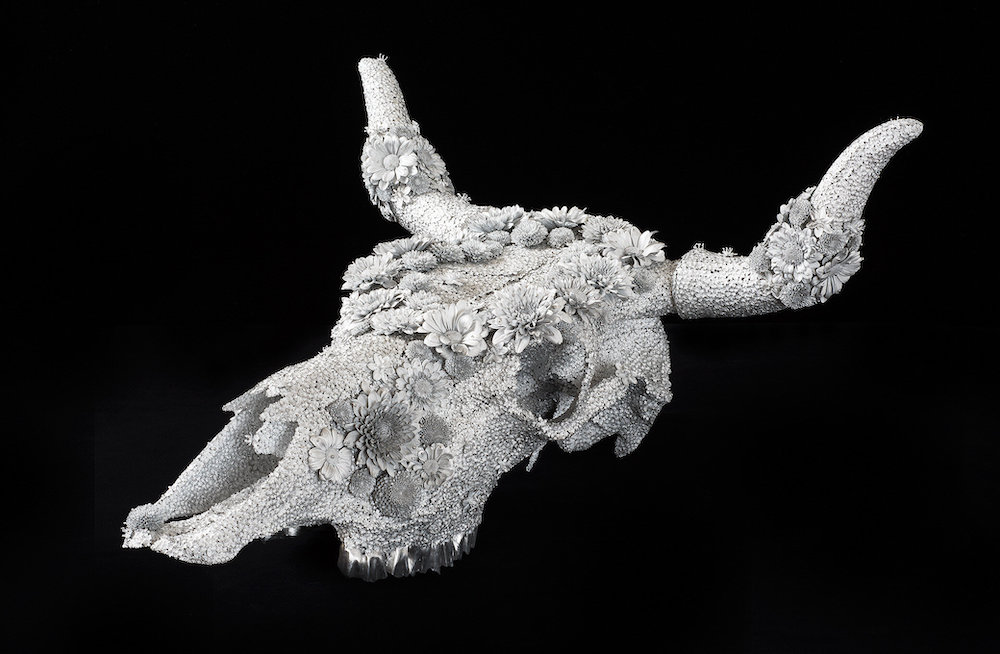 Central Theme of His Work
Kengo Takahashi's artistic practice was transformed by the experience of the natural disaster and the aftermath of the trauma when the Tohoku earthquake and tsunami hit Japan in 2011. The questions of "life and death" became a central thematic focus for Takahashi as he started working on a series of aluminum sculptures named Flower Funeral. Each in the form of an animal skull and masterfully constructed of hundreds of myosotis and chrysanthemum flowers.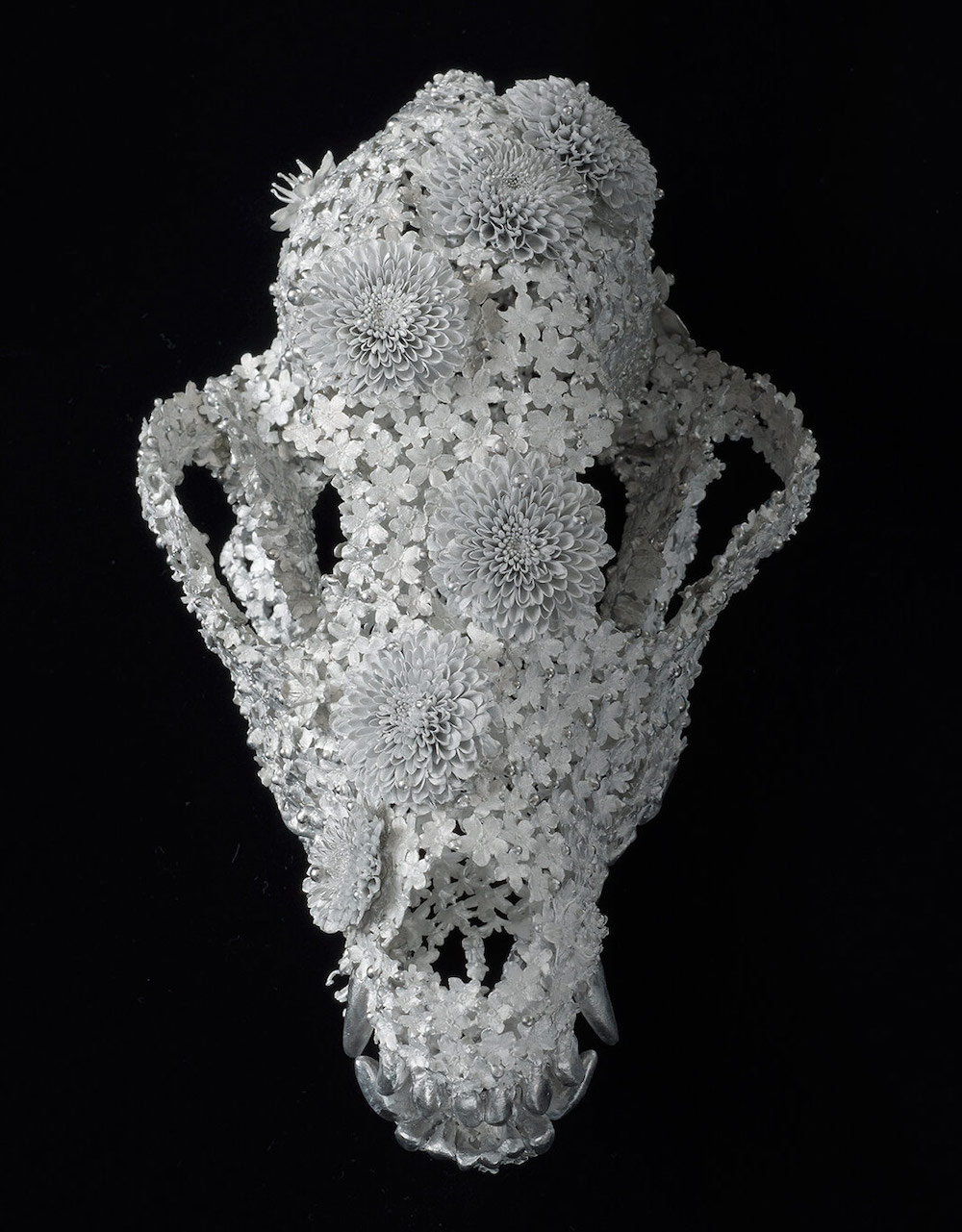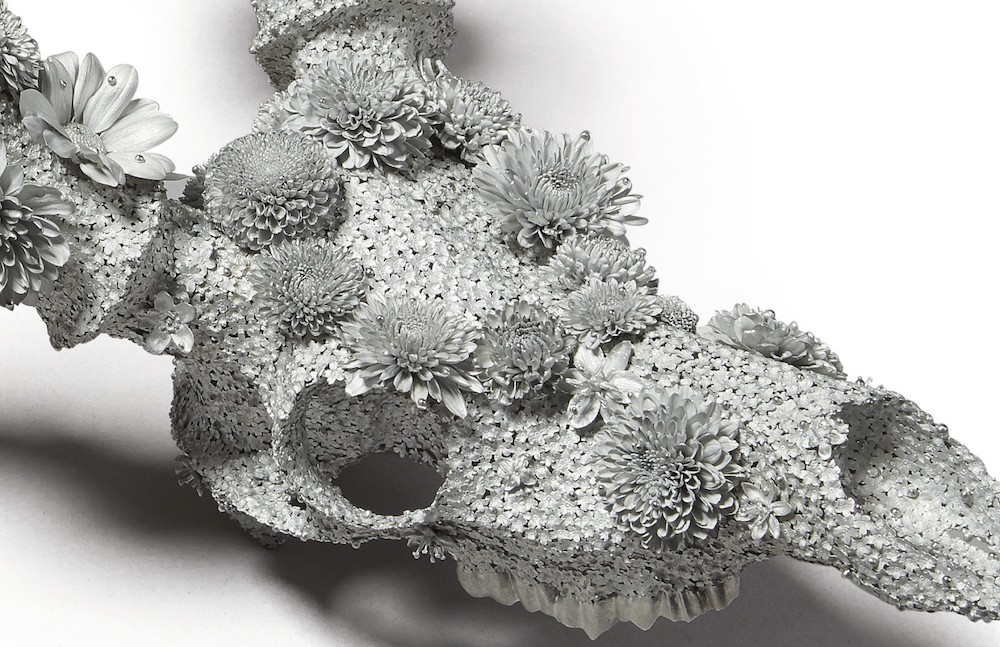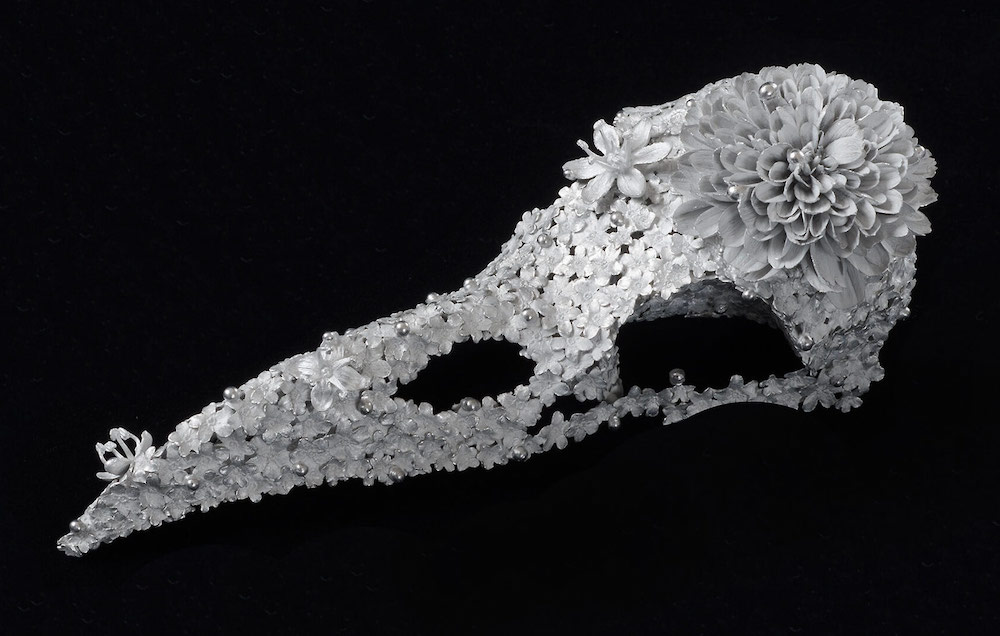 More About Kengo Takahashi
Myosotis, also called the forget-me-not flower, is a symbol of true love; chrysanthemum, the flower used for funerals in Japan, is a reminder of the process of mourning and death. Deer from 2018 is among the largest work in the Flower Funeral series, in which Takahashi examines spirituality, belief, and religion through the fabrics of contemporary art.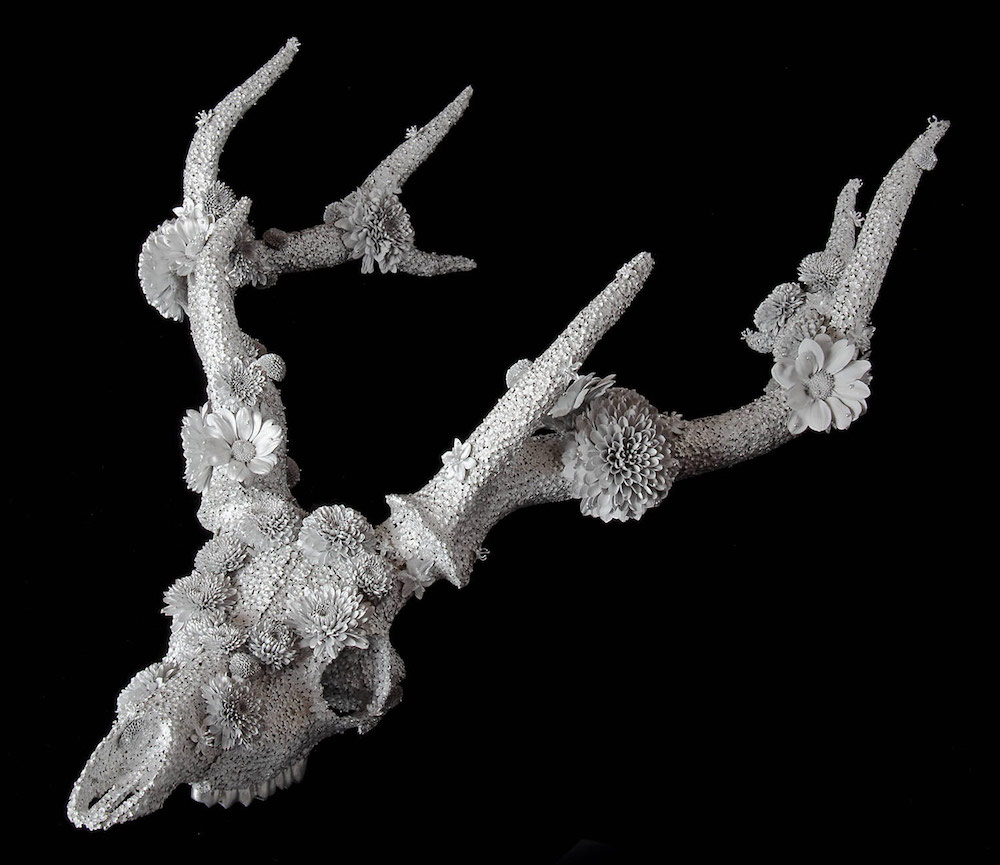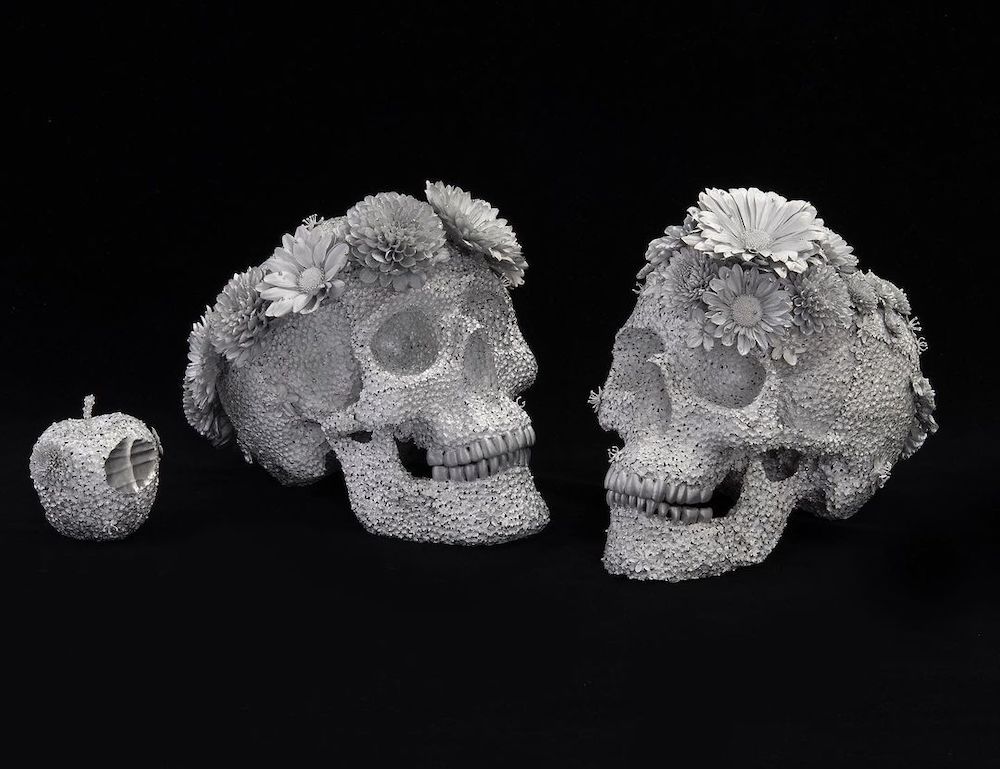 Visit Kengo Takashi's
website
for more information or go to the artist's
Instagram page
to see more of his work.