Besides orange being an incredibly trendy color in what has been 2023 until now, the news is out... Orange begonias are the 'it' flowering plant if enhancing your indoor spaces has been your ultimate goal these past weeks or even months. Do you want your indoor spaces to instantly catch the attention of anyone who strolls through your door? The Begonia Mocca Orange variety offers this and much more.
Begonia Mocca Orange Enhances Your Indoor Spaces
The Begonia flower is one of the simplest ways to introduce some a little tropical summer feelings into your homes, thanks to its many, many blossoms, seasonal availability, and a wide variety of lovely color options to choose from. Bold colors have been seen since the beginning of the year and during the pre-summer months, their use and popularity saw a very rapid increase because summer is all about adding color everywhere and anywhere. Whether it be colorful clothes, decor, food, or interiors, color is what's up this season and the Begonia Orange Mocca can help you achieve a bright interior space along with lovely flowering blooms.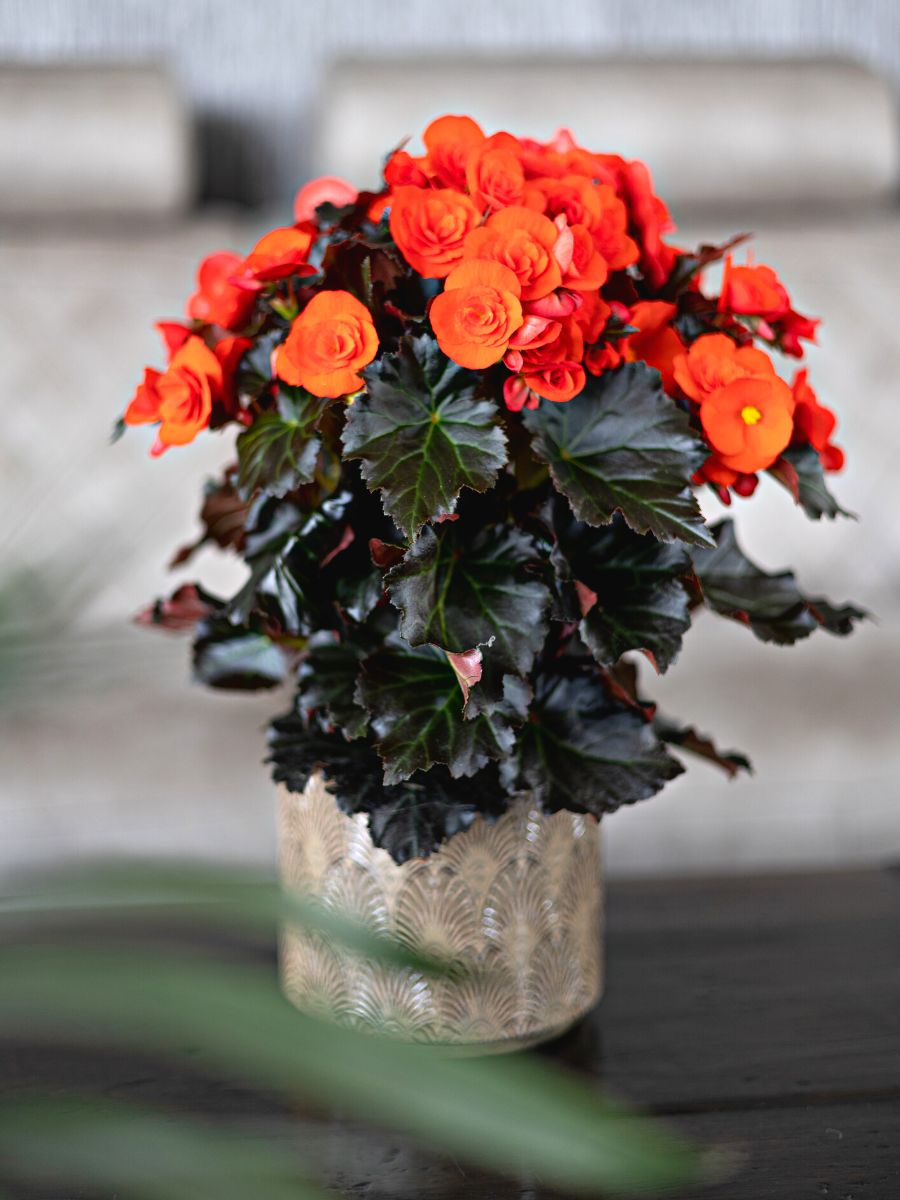 Koppe Begonia is delighted to share its enthusiasm for these plants. They are always exploring new ways to innovate and developing new begonia varieties so that customers can enjoy them in full bloom for at least two months, both indoors and outdoors. And lucky for you, their orange begonias are ready to be part of your indoor spaces.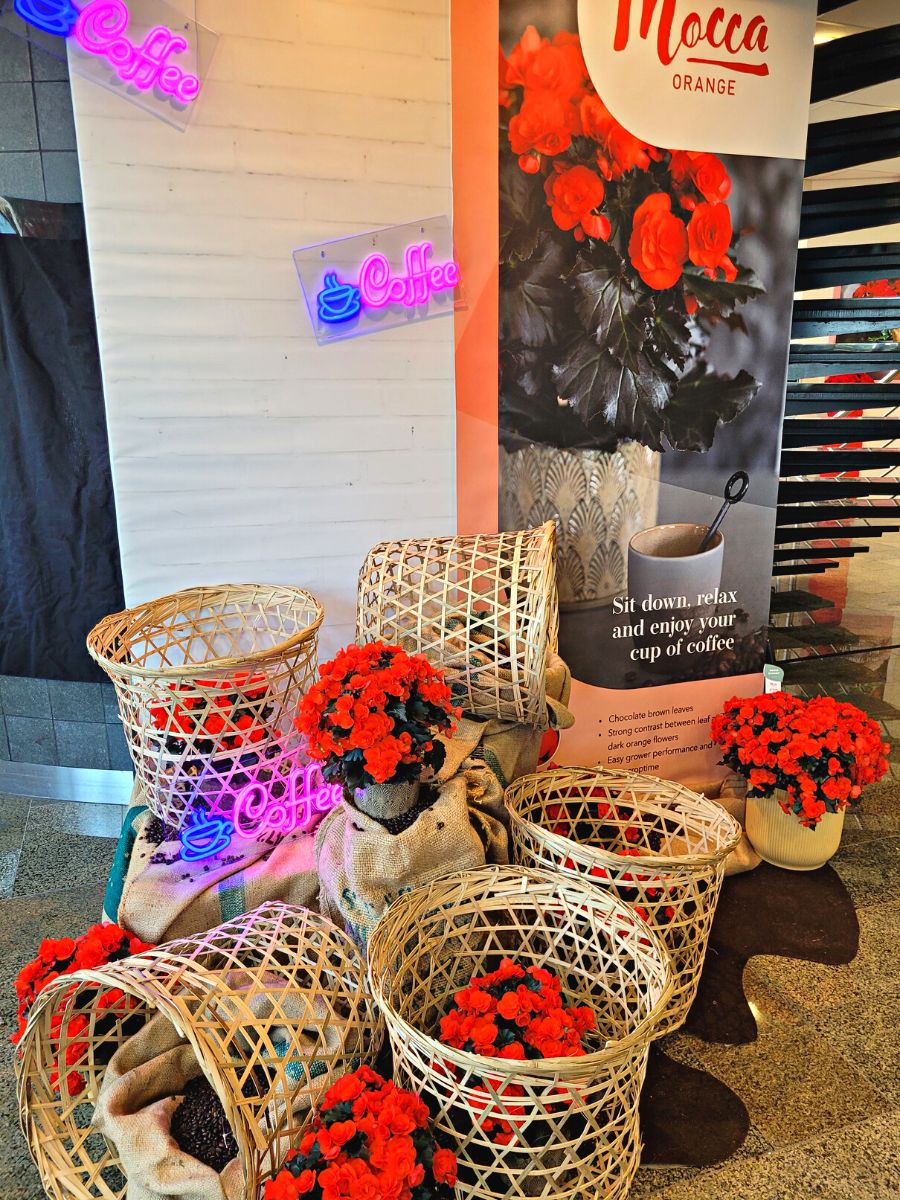 Always remember that indoor spaces are meant to complement the surroundings of your home and the more you care for your indoor areas, the more beautiful they'll look. And of course, if you want to make interior spaces look prettier, flowers are a must, they are a home essential.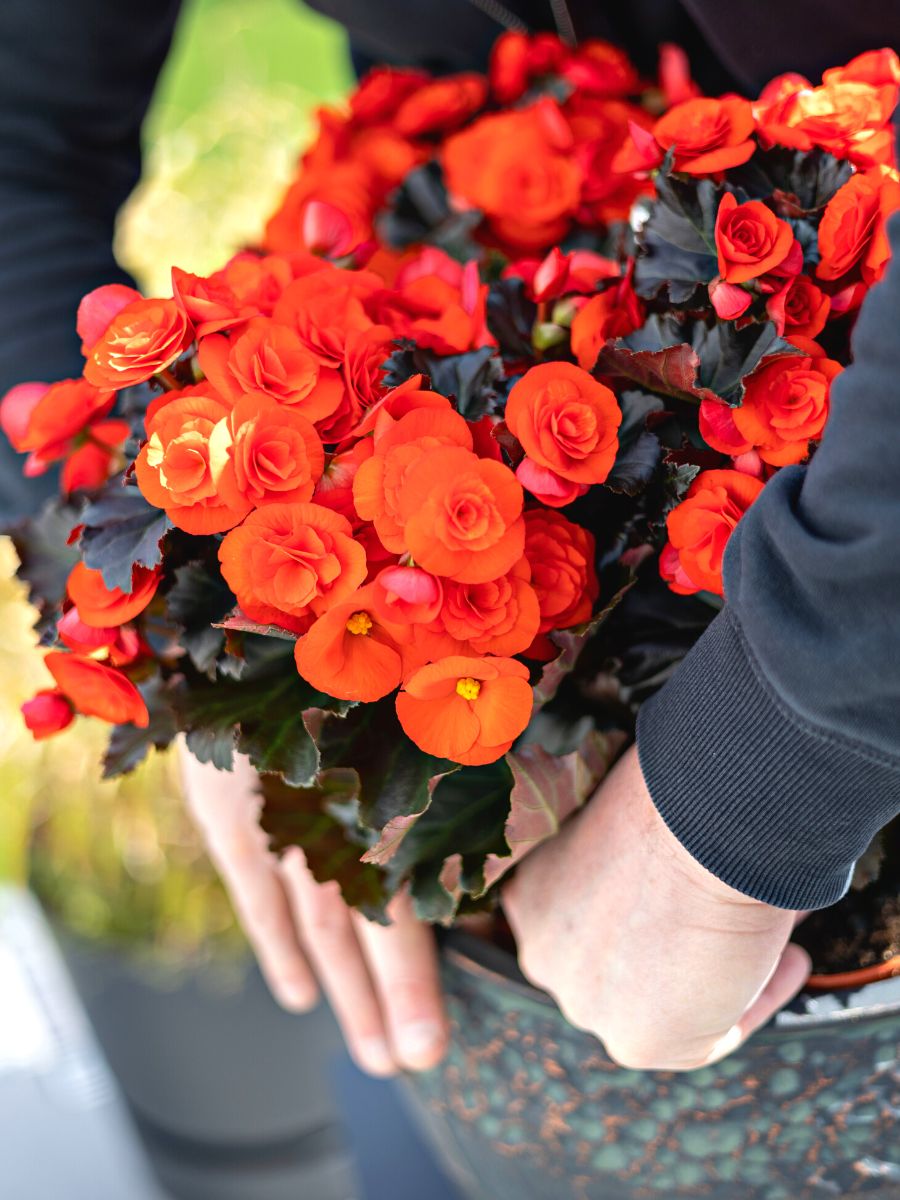 Begonia Mocca Orange - A Real Indoor Plant
Begonia Mocca Orange is a flowering plant with dark orange flowers that contrast beautifully with its chocolate brown leaves. This makes it a true eyecatcher in any indoor space and adds a sort of interesting scheme and appeal to general green spaces. To create contrast and harmony in indoor spaces, keep in mind that when there's a mix of bright colors, it'll only make your interior spaces shine bright and shine through.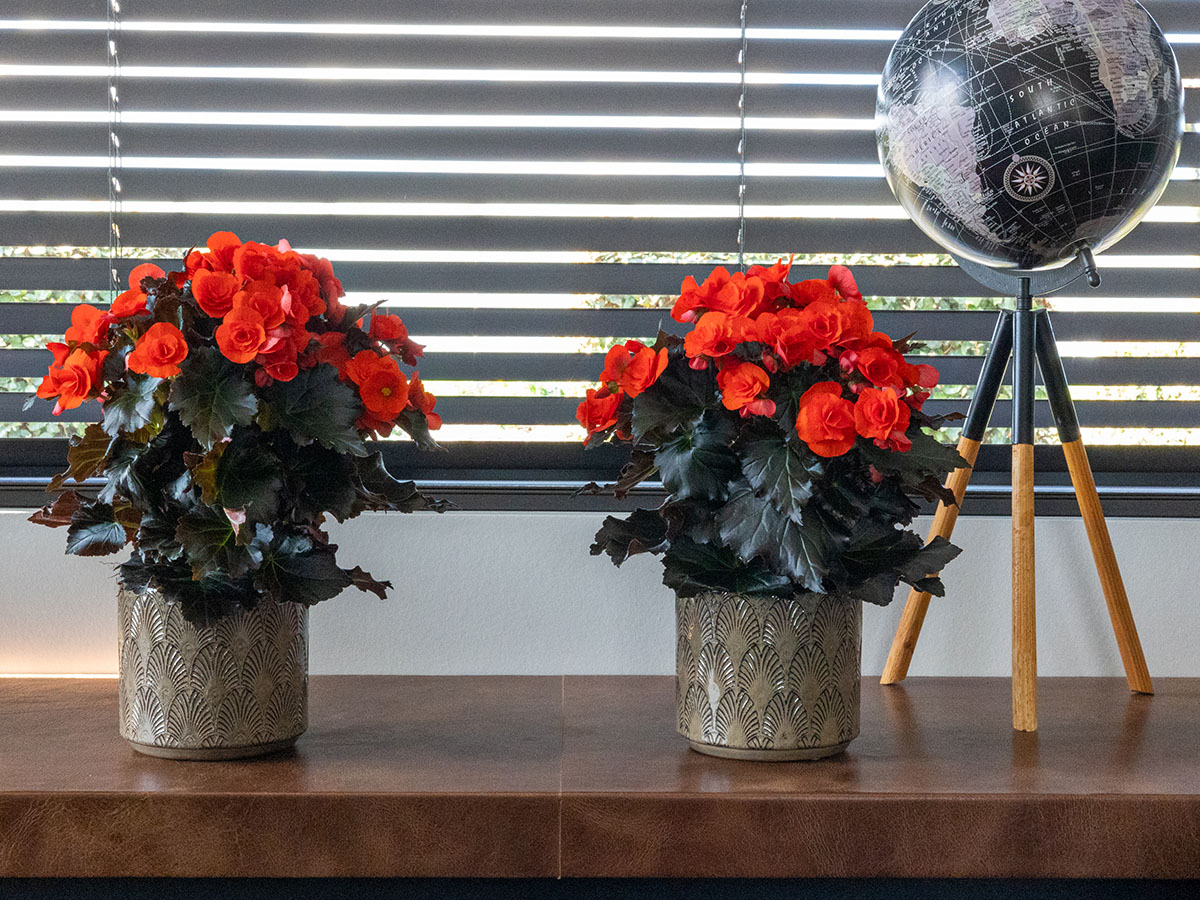 Some of the benefits of having the Mocca Orange variety include:
Easy-growing begonia with great performance and a short crop time.
A real indoor plant.
Has a unique dark brown foliage.
Bright orange flowers.
Nice double flowers as well.
Remarkably, the Begonia Mocca Orange occasionally has a flower that remains single-flowered which is the female flower.
The flowering plant grows nice and full so that it is all the way around the leaf and has no open spots.
The advantage for the grower is its vigor. This makes cultivation easier and faster!
Introduced at the 2023 FlowerTrials
During this recurring and very important event for growers in the flower industry, Koppe Begonia introduced its orange begonia variety during the 2023 Flowertrials. The result? Immense interest from the audience given that Pligt Professionals sent out some sample plants to influencers. The positive results gave something good to talk about when it comes to this colorful orange type of begonia.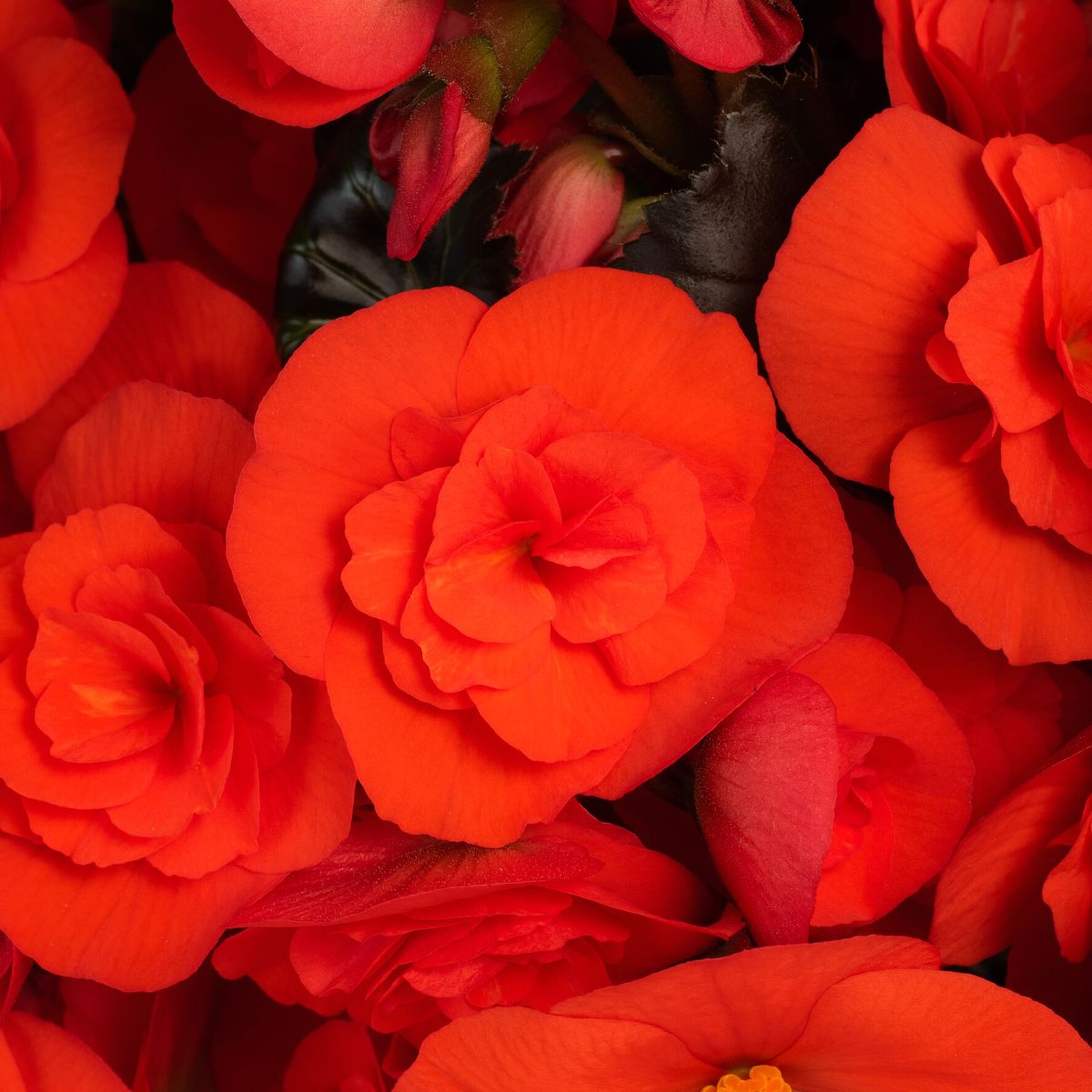 By collecting feedback directly from the end users, including a survey that included this variety, the breeder, and the grower can gain a comprehensive understanding of the strengths and weaknesses of their begonia varieties. This information is crucial for Koppe to assess the overall satisfaction levels, identify areas for improvement, and make informed decisions regarding their breeding programs. This also allows an alignment in customer preferences to be able to deliver begonia varieties that meet and exceed the expectations of its grower customers and end consumers.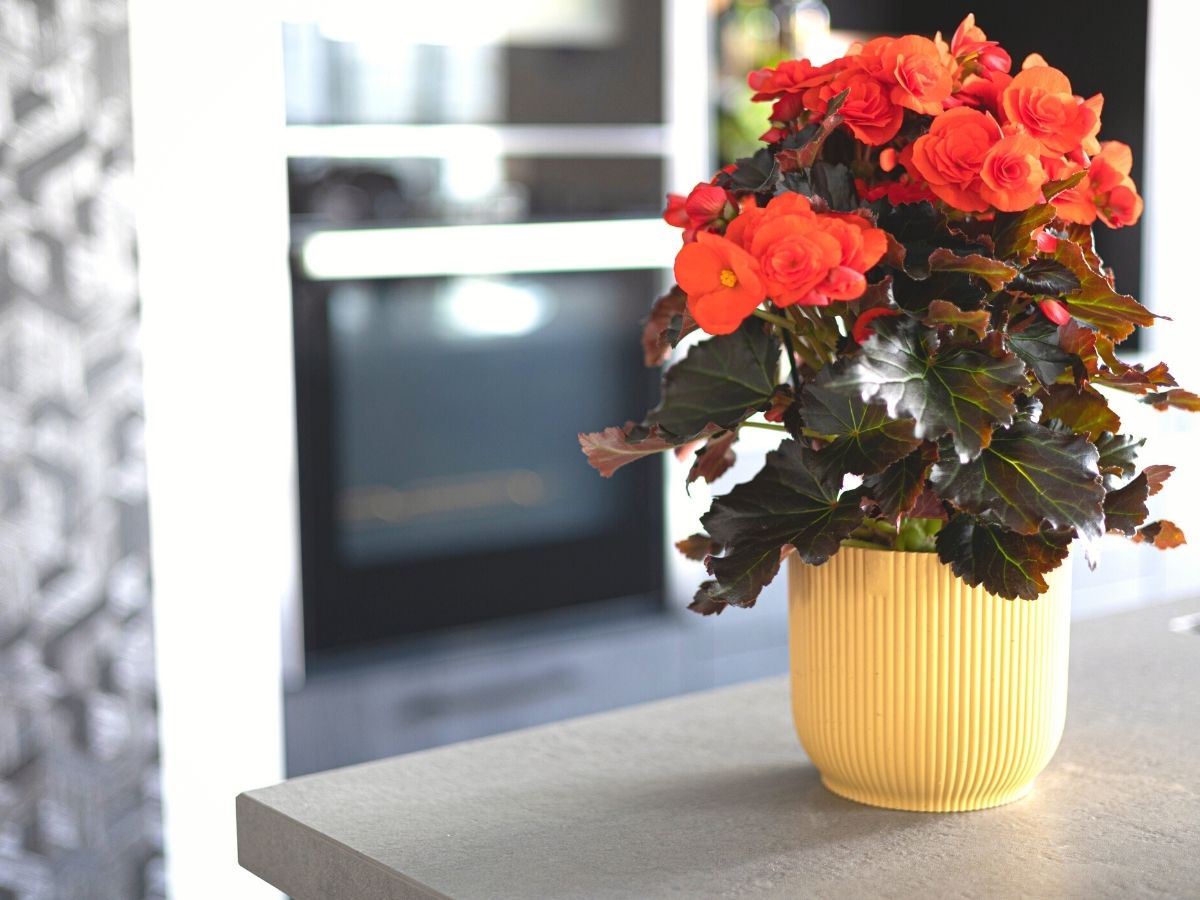 Now that you've decided your indoor spaces need a colorful embellishment, Begonia Mocca Orange can make part of your day-to-day happiness for sure!
Begonia Mocca Orange is bred by Koppe Begonia and grown by Pligt Professionals.
Photos courtesy of Koppe Begonia.