Perfect as the finishing touch in any room decoration or floral design. Lagurus Ovatus aka Bunny Tails are a florist's favorite when it comes to the perfect addition to a delicate dried design. Or tweak your larger installation or centerpiece with just a few of these soft oval flowers.
A Little Background on Lagurus Ovatus aka Bunny Tails
Bunny grass is a small grass with soft ivory to white oval flowers. The soft touchable texture is irresistible to both big and little hands. Although being a Mediterranean species, the Bunny plants have naturalized throughout much of the world.
They are Bunnies After All
Fun fact: those fluffy species are considered invasive in some places due to their adaptability to various climates and how easy they reproduce. Go figure; they are bunnies, after all!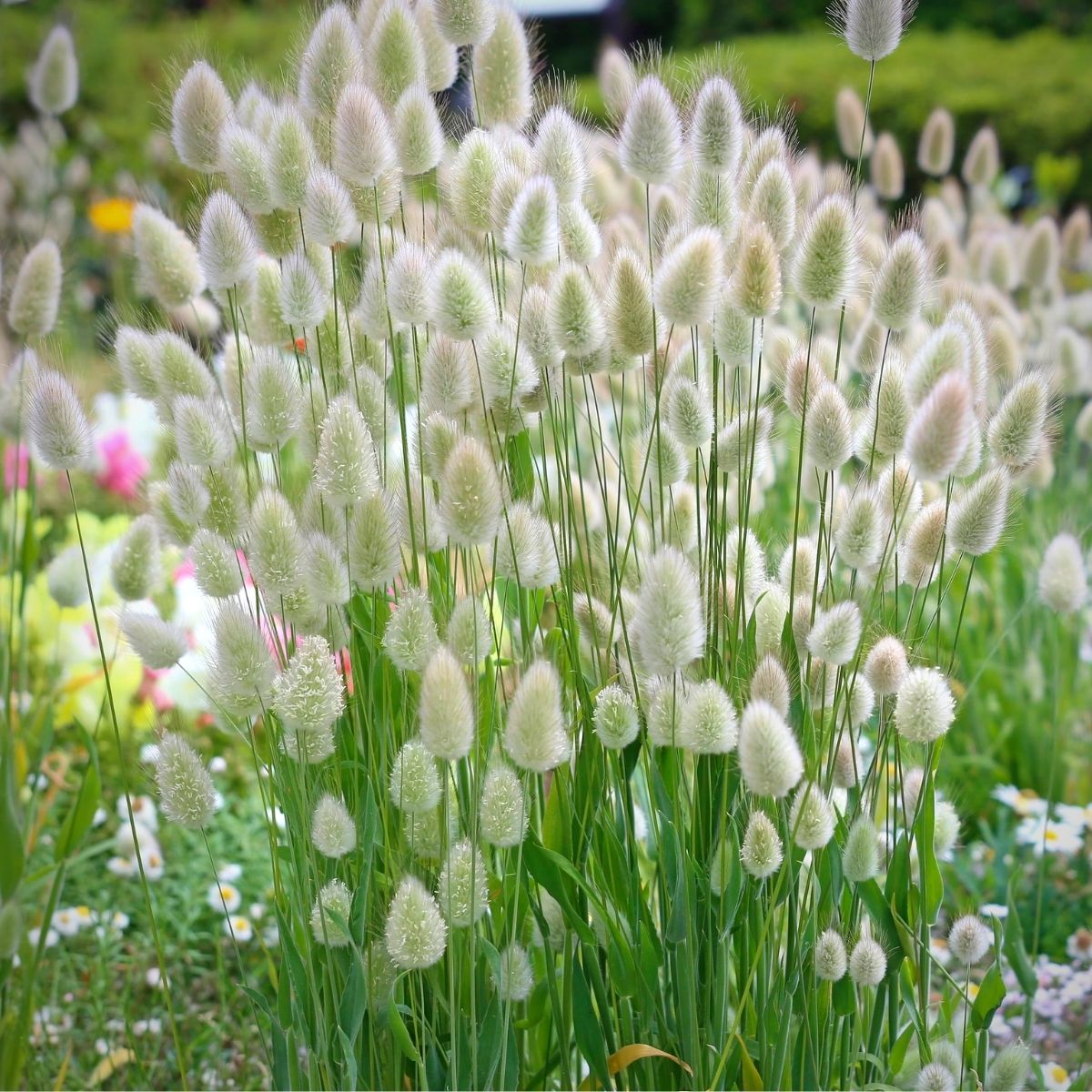 You Can't Go Wrong When You've Got a Bunch of Dried Flowers in Your Home
What is it about dried flowers? By all accounts, we should detest them for their stuffy, dust-collecting habits. But, as it turns out, they inspire the opposite reaction; interior lovers, florists, and (it seems) everyone on Instagram can't get enough of them. From thoughtfully arranged bunches to simple little posies, it appears you can't go wrong when you've got a bunch of dried flowers in your home.
Lagurus Ovatus in Dried Flower Designs
Here are a few designs with Lagurus - or bunny tails - featured in them. As you can see, from small designs to larger statement pieces; all can use a little delicate help from this soft little shiner!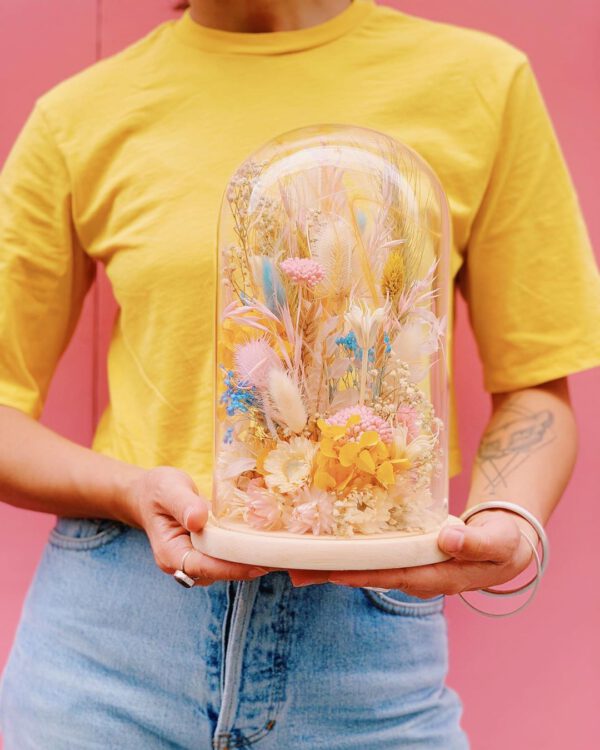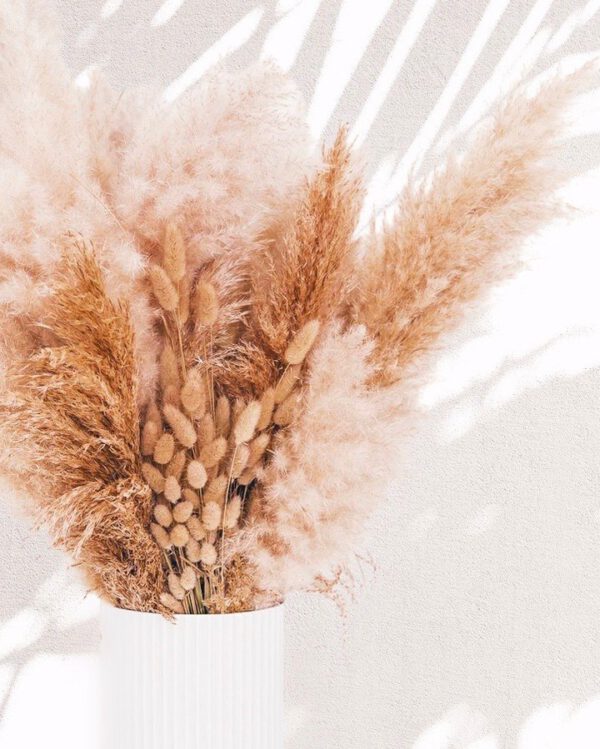 Lagurus Ovatus in all Kinds of Colors
Lagurus Ovatus is also called Hare's Tail. It is ornamental grass that is ideally suited for drying. Originally native to the Mediterranean, these pale green flower heads ripen to a buff color during the summer. This flower can be bleached to a lovely soft cream to white. Or dyed in any color.