Many people visit New Zealand with the intention of seeing the lupin flowers in Lake Tekapo. These lovely flowers only bloom for a few weeks each year; so where and when can you find them? Here's everything you need to know about Lake Tekapo's lupins and why this is a must for your bucket list!
Add Lake Tekapo's Lupin Flowers to Your Bucket List
Lupin flowers at Lake Tekapo are one of the most beautiful and popular times of year to visit the Mackenzie Country. In fact, some of the most popular photos of New Zealand feature landscapes with a wide range of deep purples, pinks, yellows, and gentle violets against snow-capped peaks and emerald blue lakes. In the Southern Hemisphere, Lupin flowers are in full bloom from mid-spring to early summer.
The lupin flowering season in New Zealand is relatively short - generally starting mid-to-late November through to early January. The lupins flower first around Tekapo and the Mackenzie Basin and gradually make their way south through the Lindis Pass and as far as Queenstown and Glenorchy.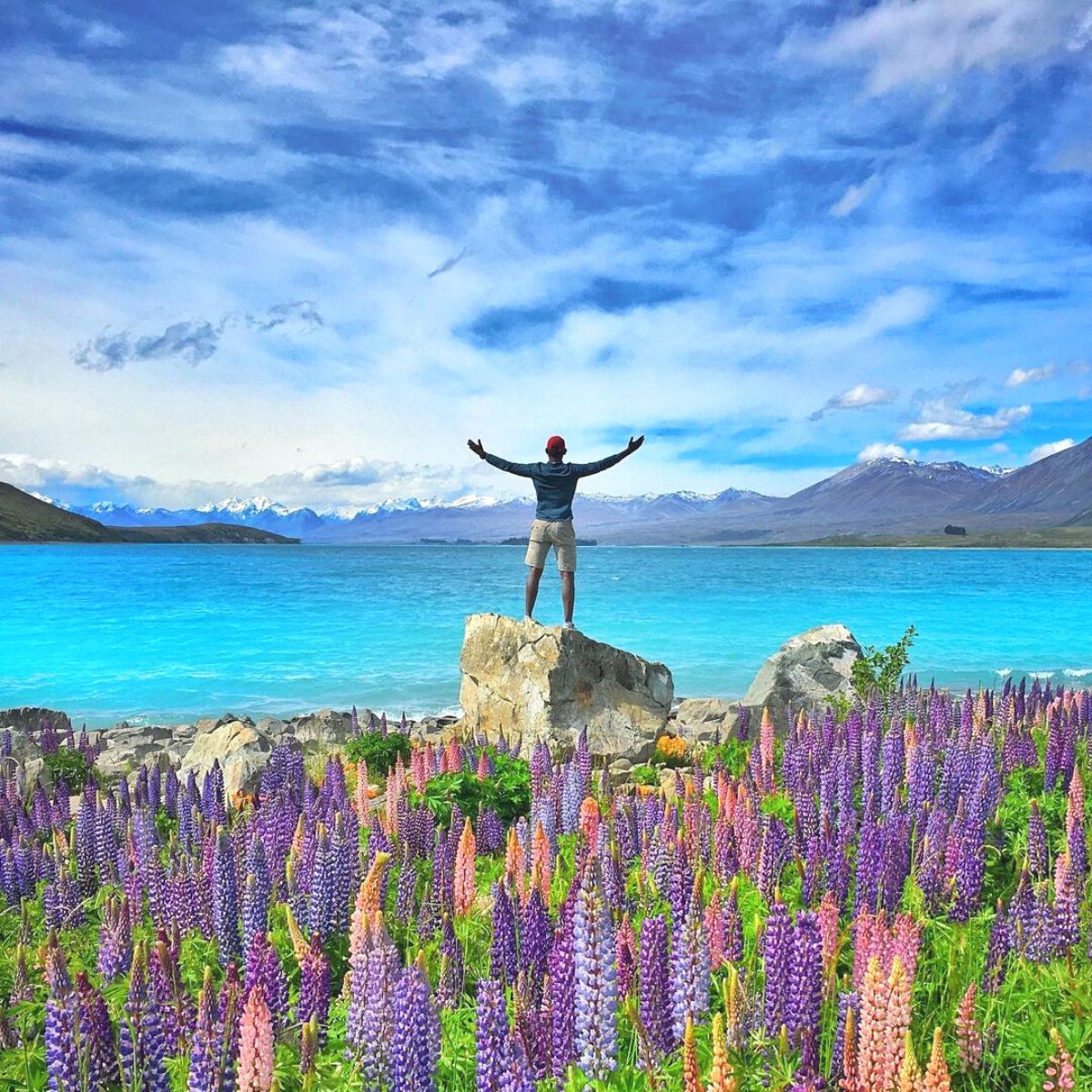 Lake Tekapo has several seasons of magnificent beauty, but come November, you won't be able to fathom what spectacular colors and breathtaking scenery this place has to offer. People frequently see images of lupin blossoms in otherworldly surroundings, and 90% of the time, they are in Lake Tekapo's Mackenzie Country or further south in Central Otago.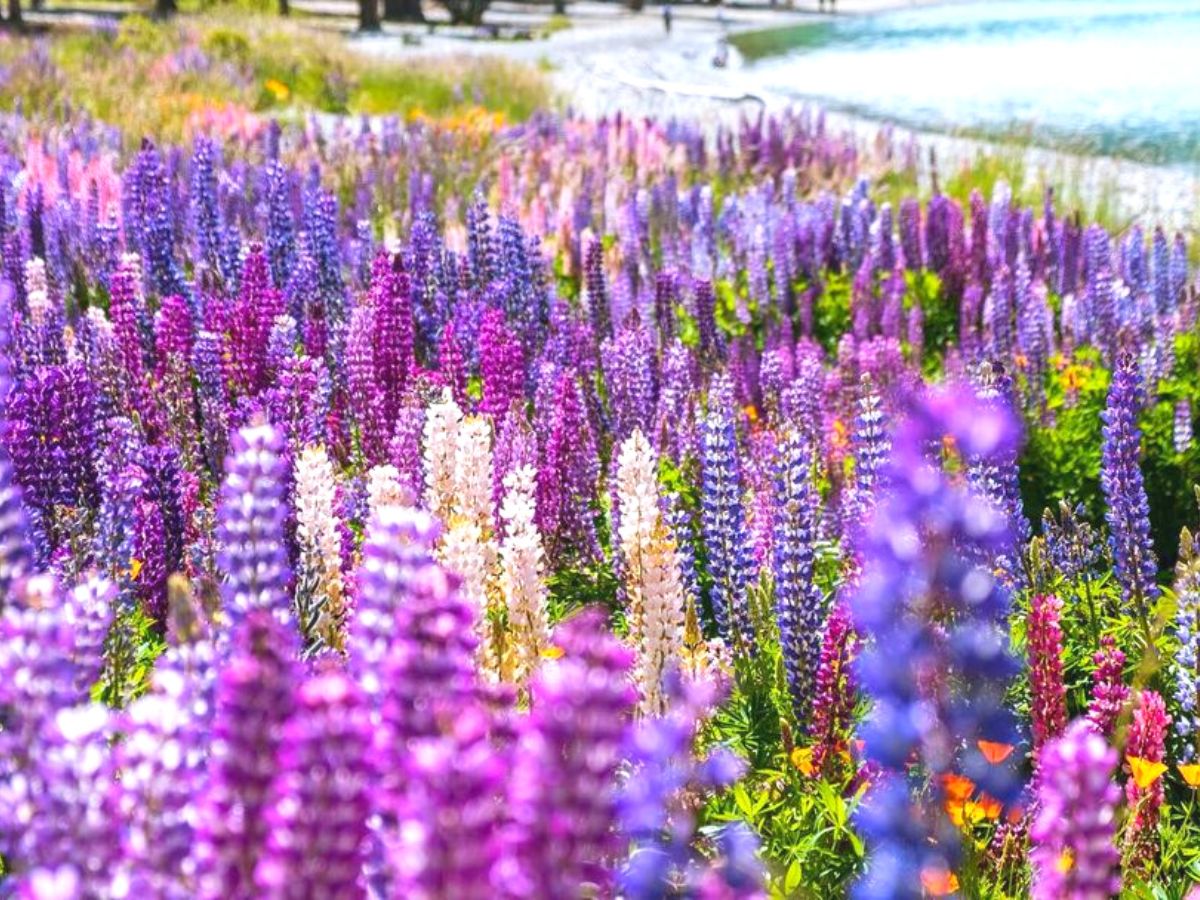 Lupins are an actual pest in New Zealand, and their seeds are carried by the wind and land in fields and river banks. Although Lupin flowers are a tourist attraction, they are also a nightmare for many, depending on who you ask. Lupins are regarded to constitute a hazard to already endangered wading birds, which frequently nest on river banks. But their incessant panoramic beauty in the fields of the region is something you cannot miss out on!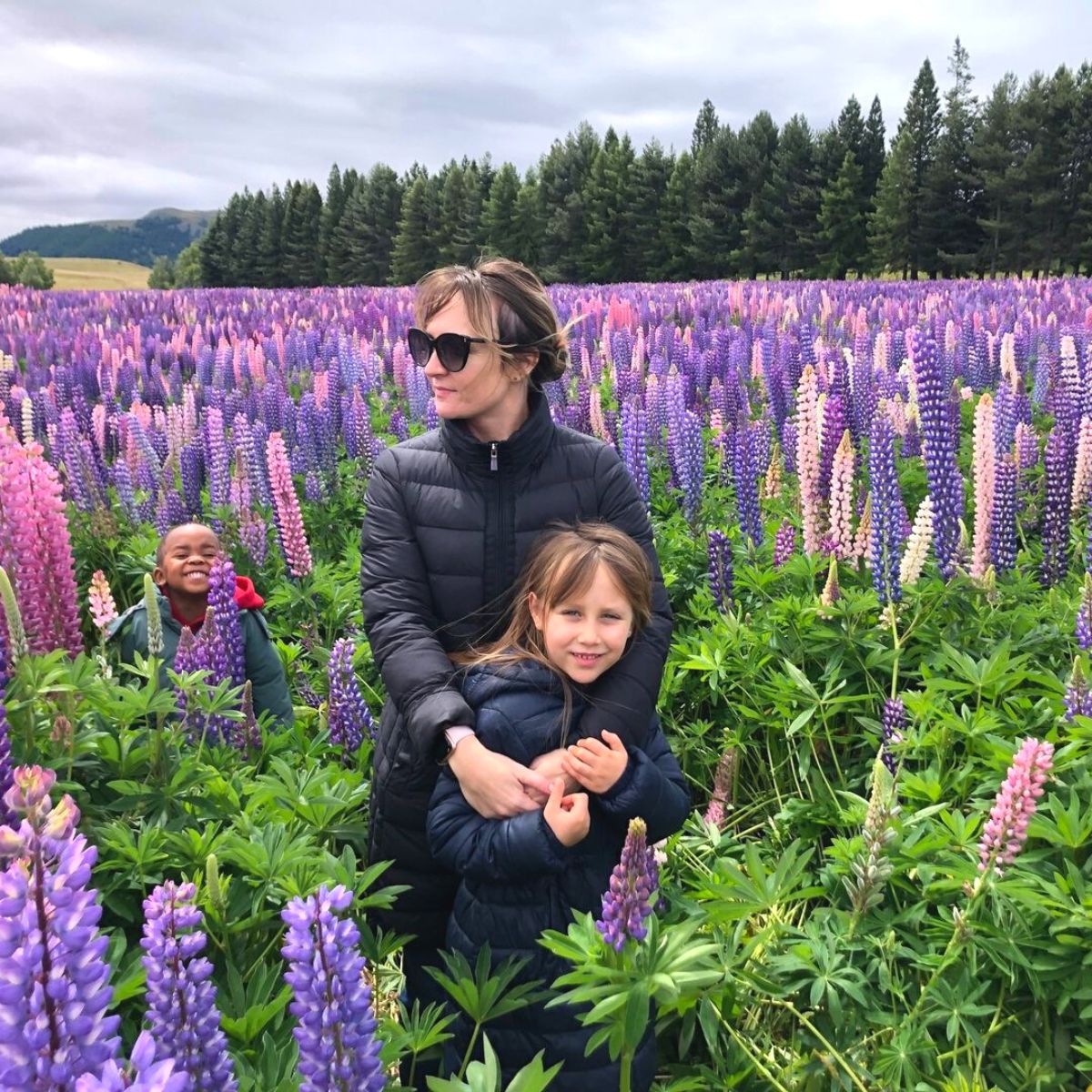 Where Else Can You Spot Lupins in New Zealand's South Island?
Lupin flowers can be peeked first around Tekapo and the Mackenzie Basin and gradually make their way south through the Lindis Pass and as far as Queenstown and Glenorchy. But where are the best spots then? Here's where it gets a little tricky because every year lupin flower fields vary, so you do have to be prepared for a bit of driving around to find where they're flowering at their best.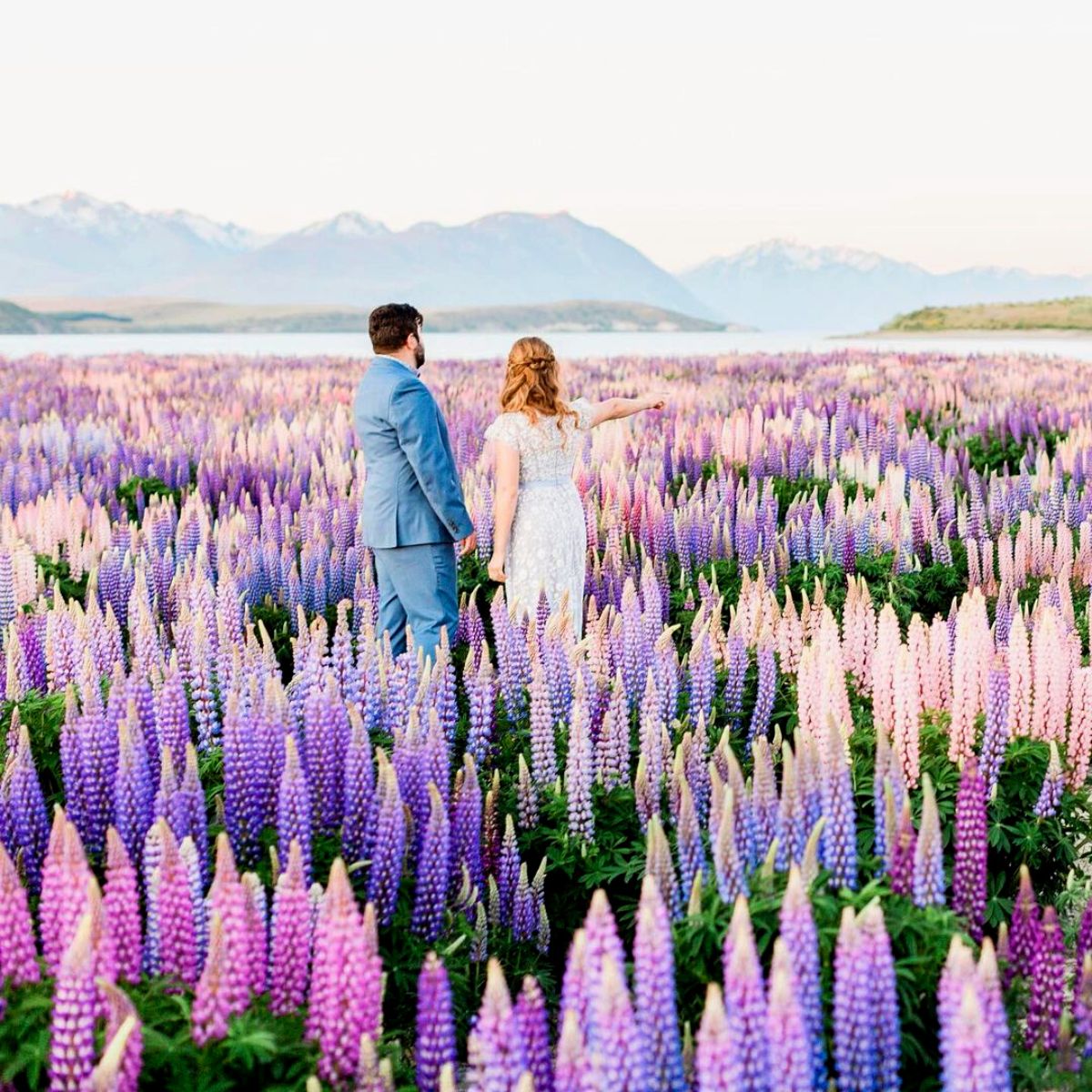 However, as a general rule of thumb these are the places you should visit and you're bound to see some great displays:
Lake Tekapo foreshore
The road to Lake Alexandrina
The fields before Lake Tekapo (from the north)
The road between Tekapo and Twizel
The back road between Tekapo and Lake Pukaki (Braemar Road)
Along the Twizel Canals
The eastern arm of Lake Pukaki
Ahuriri River
South of the Lindis
If you're planning on road-tripping along the region, you'll be lucky enough to photograph lupins taking over the lands and sides of the road as you're driving past. Take in mind that there aren't many places to pull over and take pictures though, so do be careful as you are on a main road. Never pull over unless you see a designated lay-by as the road is quite twisted.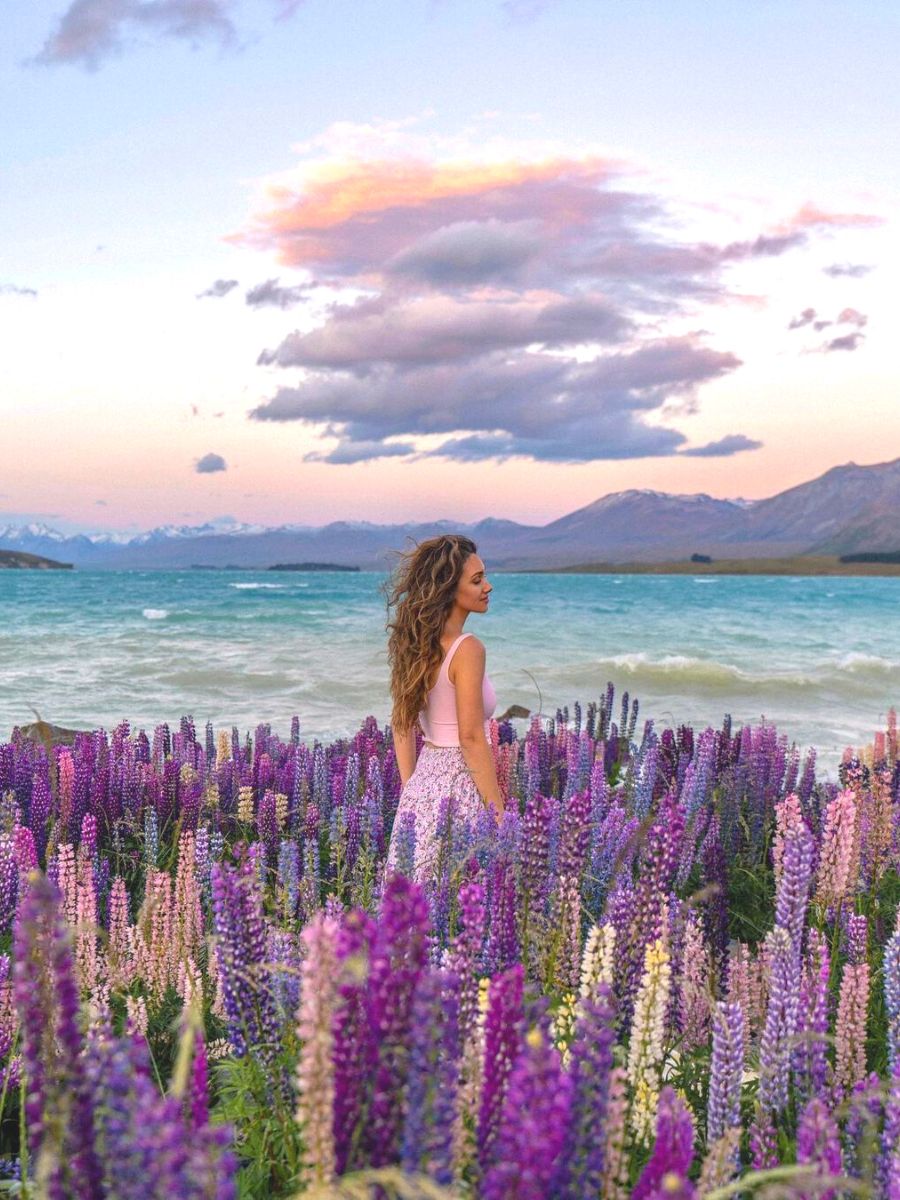 Lastly, legend has it that the central South Island is covered in lupin flowers thanks to the hard work of a farmer's wife who thought the region could do with a bit more color. Whether that's true or not, there's no doubt that the lupins certainly add a rainbow palette to the Tekapo landscapes every year and draw in tens of thousands of tourists in the process. Will you visit them soon? Add them to your floral bucket list!