All around the world, 2023 is going to be a big year for hotel openings. Major cities like Paris and Rome are getting evermore luxurious hotels that will cater to savvy travelers, while eco-chic openings will reach even the most remote places in the world — from Kenya and Morocco to the fjords of Norway. These are ten of the best hotel designs to add to your travel list in 2023.
10 of the Best Hotel Designs Debuting in 2023
From Mexico to Morocco, these are ten of the best-designed new hotels people will not be able to wait to check into! There's nothing more exciting than a well-planned vacay plus staying in a hotel you truly love at first sight. Check these ten out!
1. Le Grand Mazarin (Paris, France)
Any Parisian will tell you that the Marais is the place to stay if you want to see the best of the city. This is due to the area's old-world beauty, tiny cobblestone alleyways, hidden courtyards, and chic stores. Starting this summer, the breathtakingly beautiful Le Grand Mazarin may be added to the list of reasons to visit.
The hotel, designed by AD100 talent Martin Brudnizki, has fifty rooms and eleven suites that are bathed in natural light, vibrant colors, and excellent craftsmanship. This stunning hotel opens in June 2023.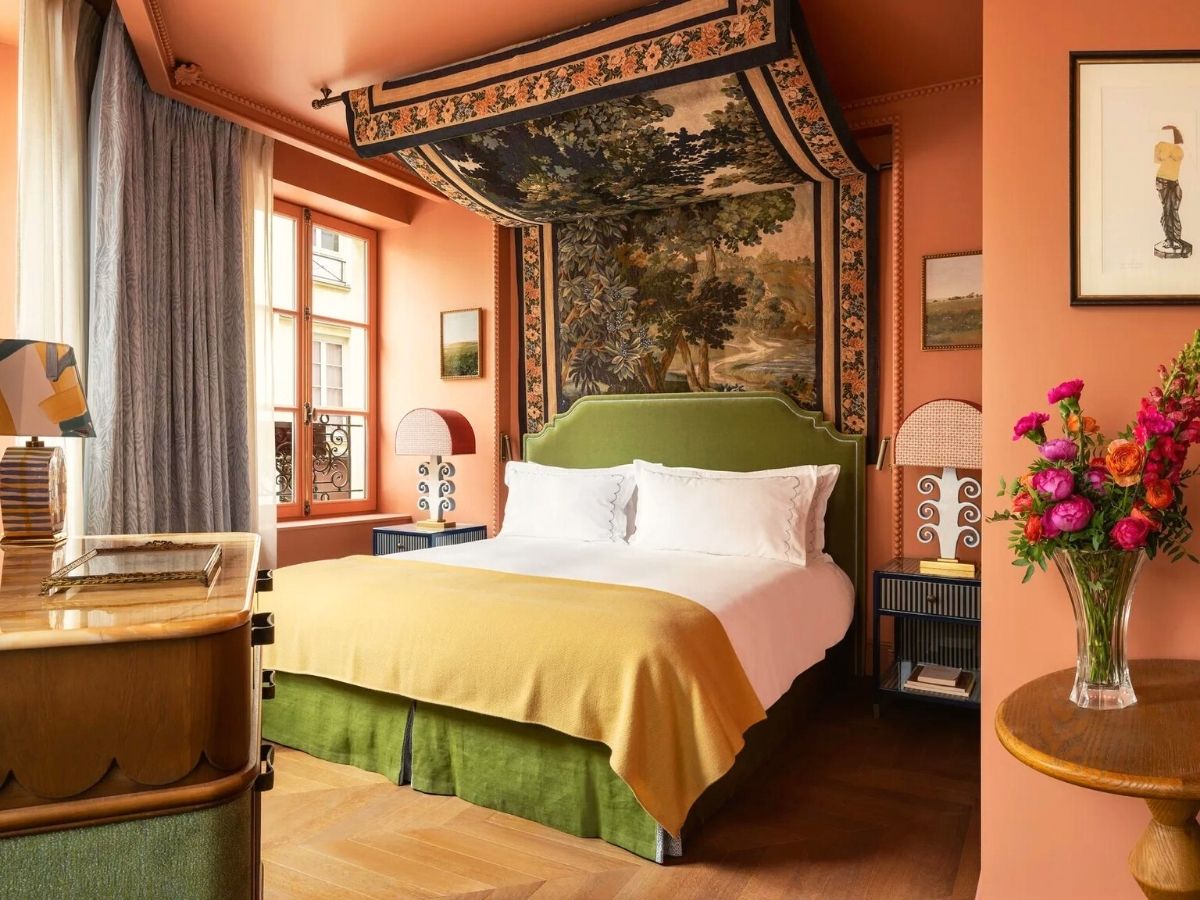 2. Angama Amboseli (Kenya)
The team behind the cult-favorite safari resort Angama Mara is planning to create a new lodge in Kimana Sanctuary, southeast of the Maasai Mara, which was Kenya's first community conservancy. It is being created by the same team who gave Angama Mara its contemporary African flair.
Ten elegant tented rooms with Fermob rocking chairs on private decks with views of Mount Kilimanjaro, an indoor-outdoor dining space with a fireplace for sundowners, and an infinity pool with a drinking trough for visiting elephants will be available. Opening November 2023!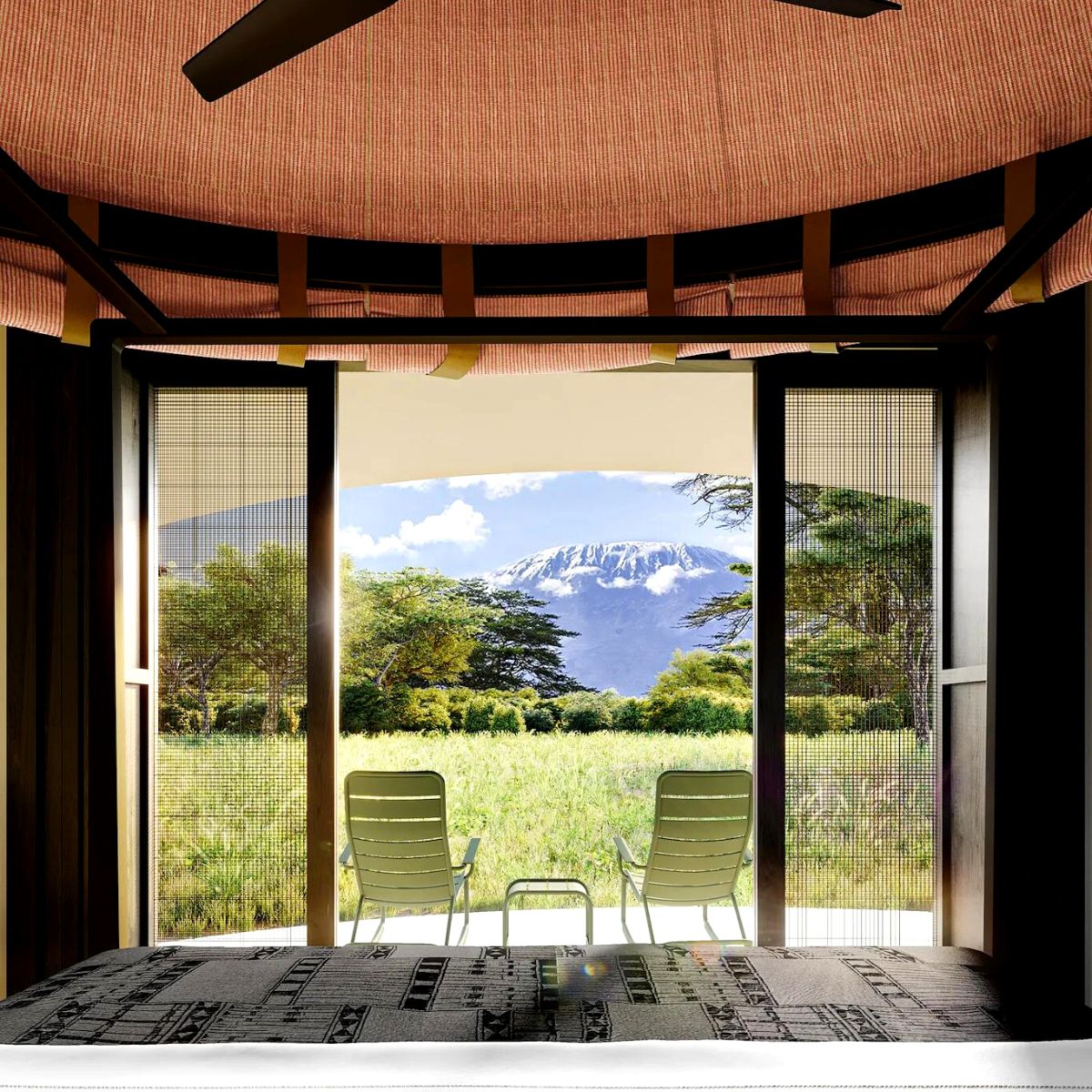 3. Six Senses Rome (Italy)
The first Italian hotel by the wellness-focused brand Six Senses is one of Rome's most anticipated launches. With a modern, breezy design by Milan-based architect Patricia Urquiola, the hotel will breathe new life into the 18th-century Palazzo Salviati Cesi Mellini situated off the bustling Via del Corso.
The large spa inspired by old Roman baths will be the centerpiece, but the plant-filled rooftop bar will undoubtedly become a hotspot for both locals and visitors to the Eternal City. This is one of the 10 best new hotel designs opening around in 2023, specifically during the spring season (now)!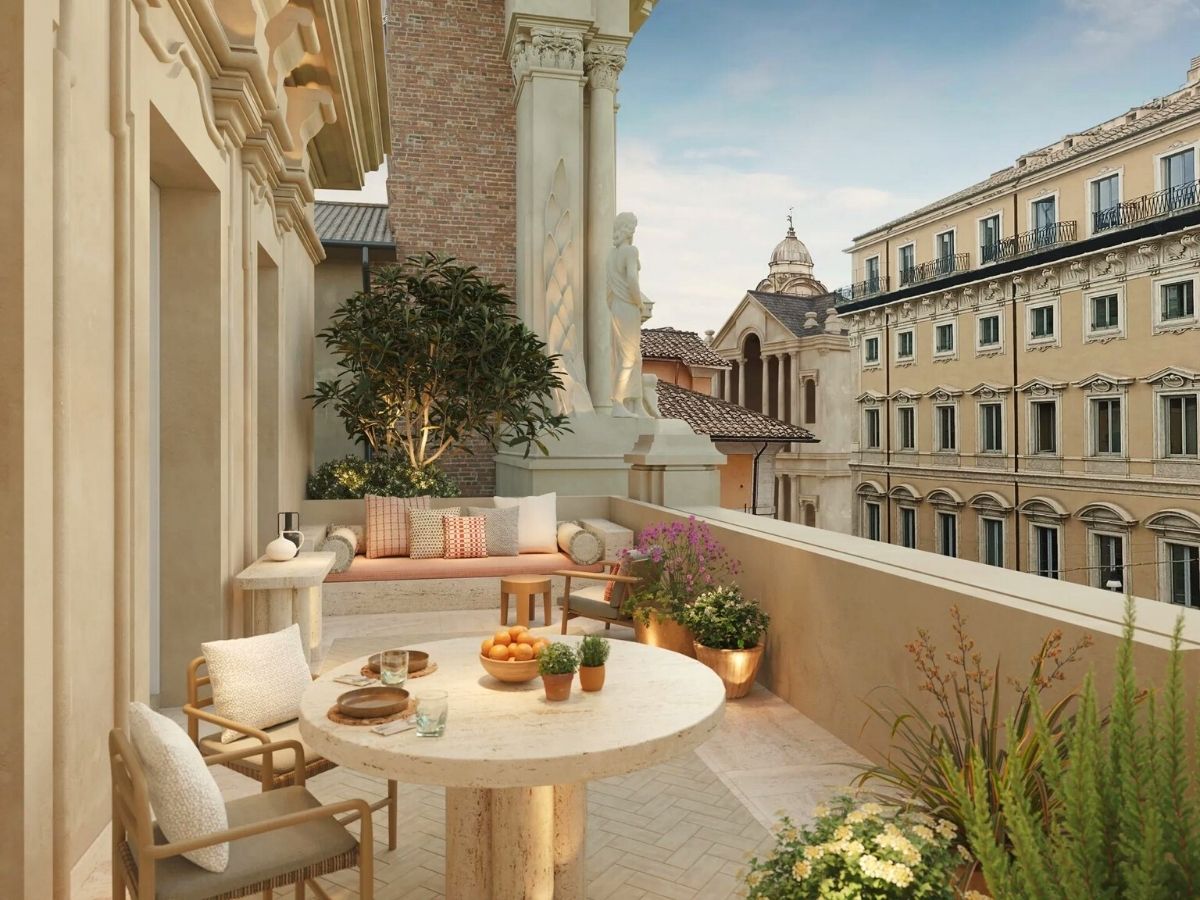 4. Capella Sydney (Australia)
Prestigious brand Capella is preparing to reveal the delicate restoration of one of the two ancient Sandstone buildings that will comprise the Capella Sydney in Sydney's Central Business District.
The hotel, which will open in 2024 and be housed in Australia's former Lands and Education buildings, will contain 192 rooms and 32 suites, a modern bistro, a bar inspired by Victorian-era drinking dens, a calming spa, and the former Plans Room. The project is being led by Make Architects, which has offices in London, Hong Kong, and Sydney. This new hotel already opened on March 20, 2023.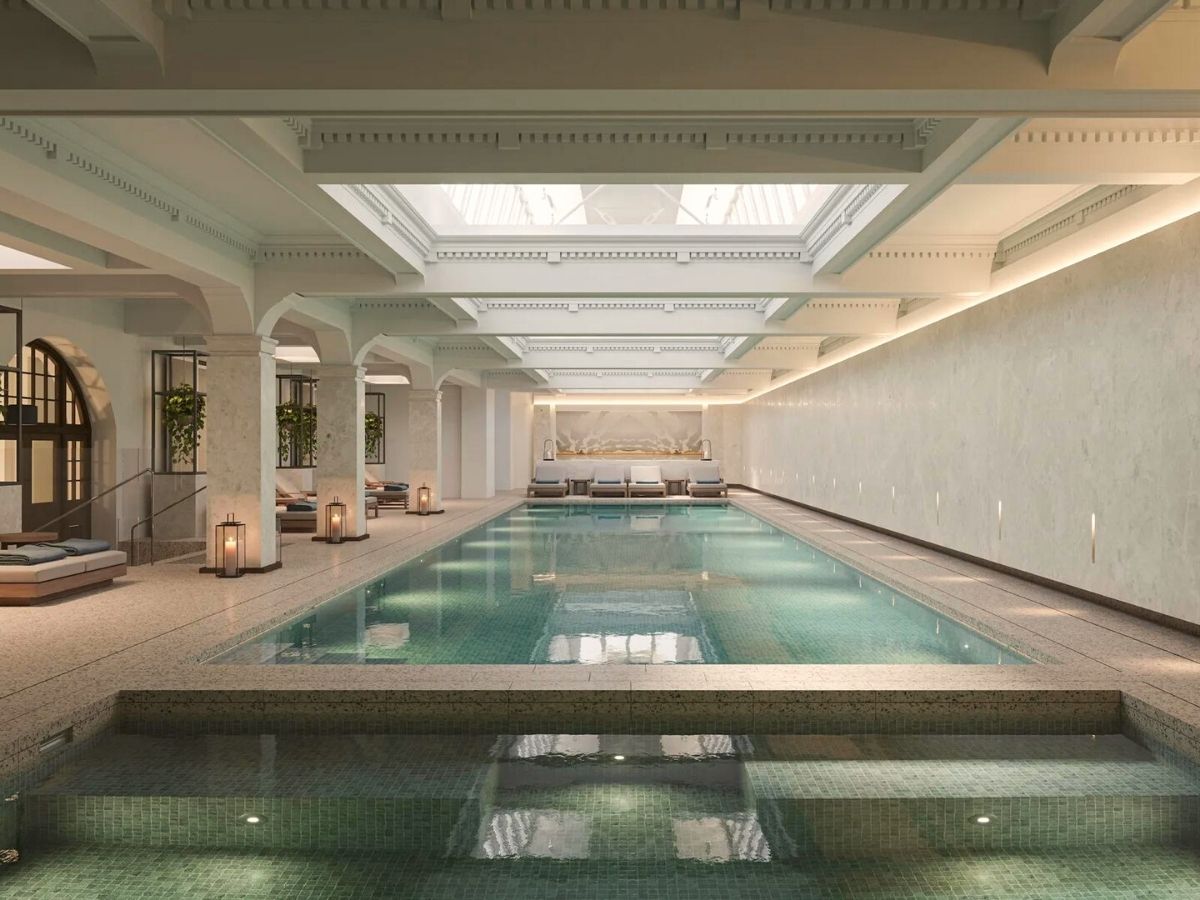 5. La Palma Hotel (Capri, Italy)
This exquisite member of the Oetker Collection is AD100 designer Francis Sultana's debut hotel, and it will undoubtedly be the most talked-about hotel in Capri when it opens. It was built in 1822 as the island's first hotel and will reopen with contemporary-meets-classic interiors inspired by Capri's 1950s Dolce Vita heyday and aesthetic details such as frescoes by Roberto Ruspoli and tapestries by Allegra Hicks.
There will be 50 rooms and suites, as well as a rooftop restaurant and bar, pool deck, spa, and beach club. It'll be opening in the spring of 2023.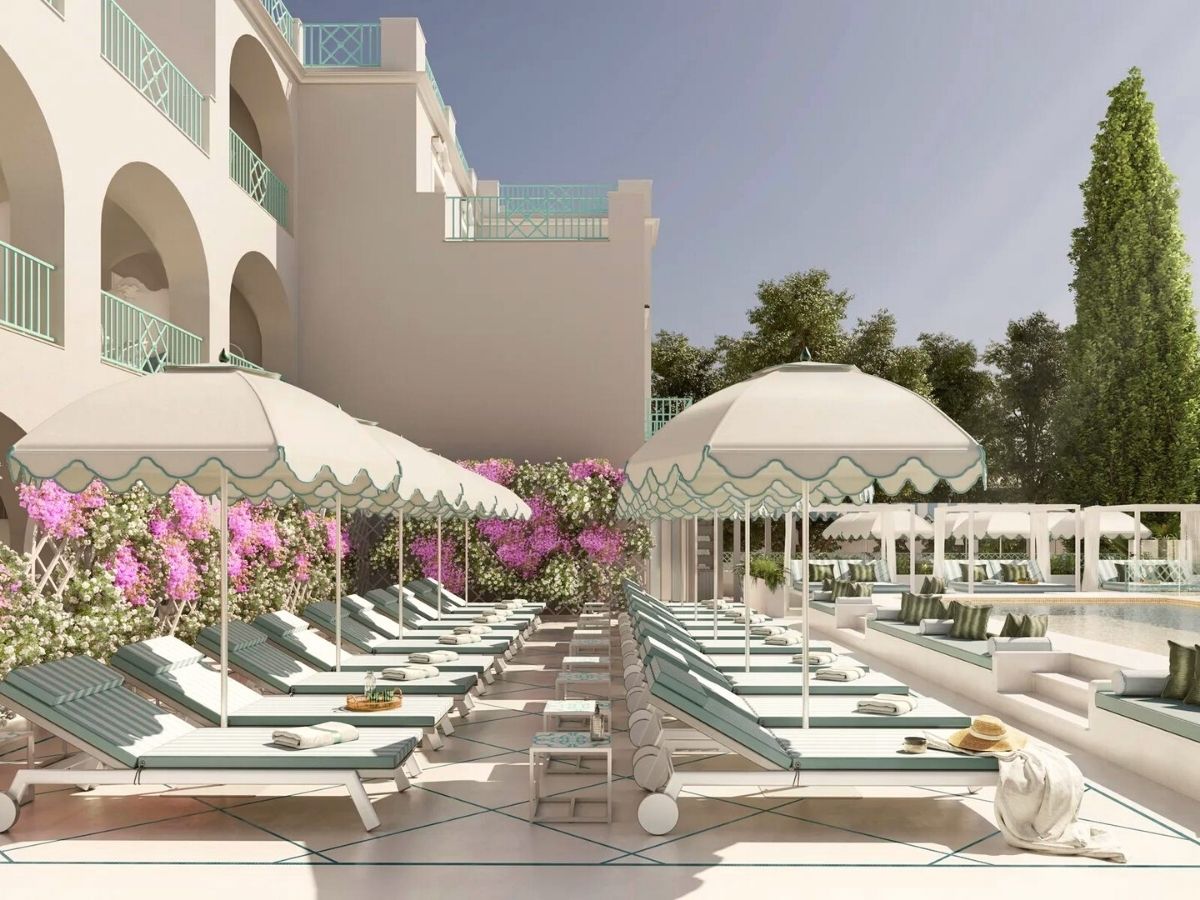 6. MUSA Hotelito (Zihuatanejo, Mexico)
Hotelito by MUSA, which stands for the Modern Utopian Society of Adventurers, is a new member of Design Hotels in Mexico's Zihuatanejo region, with a tropical-modern vibe that is power-neutral.
The hotel, which has only 13 rooms, incorporates locally sourced handmade touches such as bespoke mosaics and tiles by Oaxaca's Tata Mosaicos, custom furniture by local manufacturers, and art from MUSA's artist-in-residence program. A beach club, swim-up bar, restaurant, open-air gym, and pickleball courts are among the amenities. This spectacular hotel opened its doors on January 20, 2023.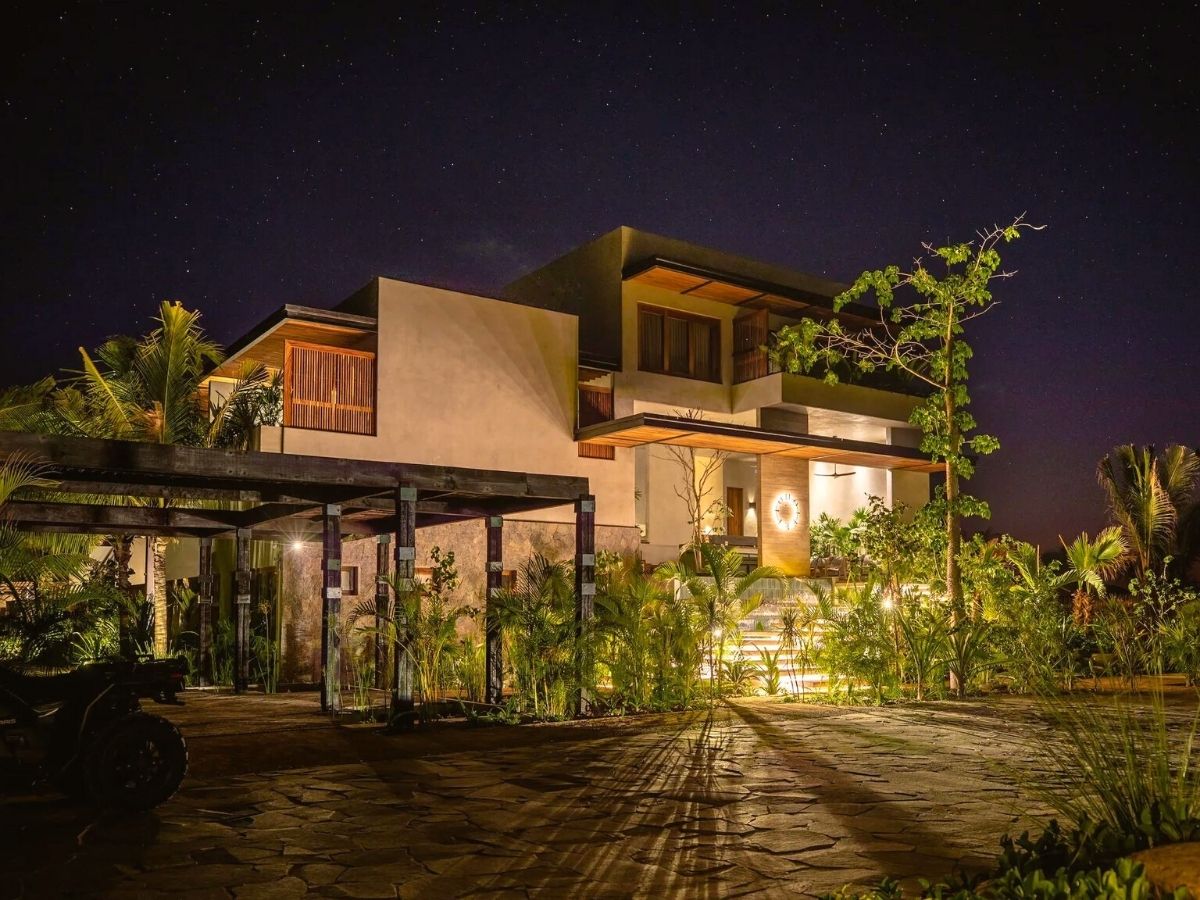 7. Caravan Dakhla Habitas (Dakhla Lagoon, Morocco)
Habitas, an eco-hospitality company, has just inaugurated their second of four Moroccan properties, this one on the banks of the secluded Dakhla Lagoon, a popular destination for surfing, windsurfing, and kiteboarding. The 24-room facility offers riad-style rooms as well as modern villas with outdoor showers, patio decks, and regionally inspired architectural accents.
The hotel is set to attract adventure and wellness-focused tourists who appreciate beautiful design, with a kitesurf school, yoga and wellness center, barrel sauna, outdoor cinema, and meeting spaces. It was scheduled to open in February 2023, and indeed it is now open to all visitors from all over the world.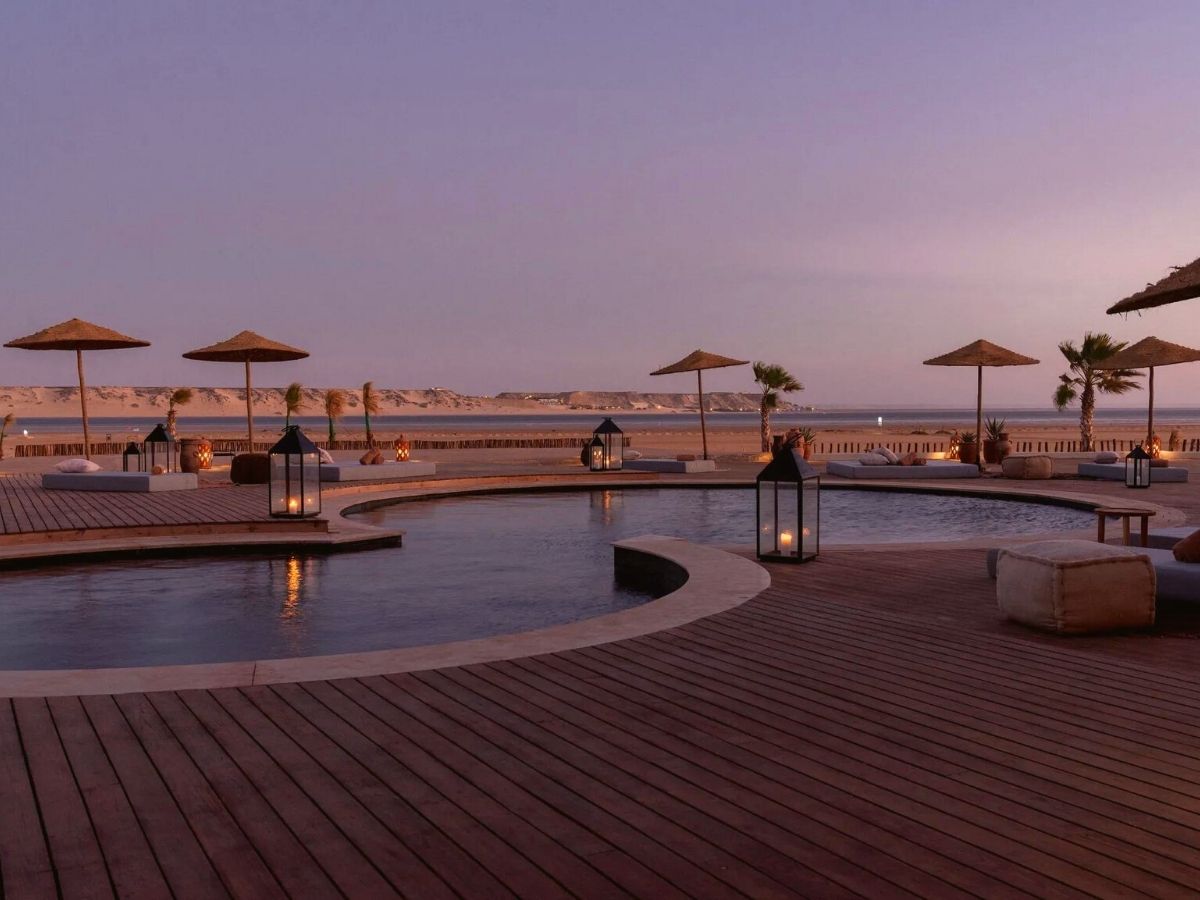 8. The Bolder Starlodges (Lysefjorden, Norway)
The Bolder, located in Lysefjorden on Norway's west coast, consists of only four cabins created by celebrated studio Snhetta in partnership with Danish interior brand Vipp. The wooden cabins, designed to fit into the scenery, have floor-to-ceiling windows that give visitors the sensation of floating while providing spectacular views of the fjord and surrounding mountains.
The cabins are divided into two floors, with a kitchen and eating space on the upper floor and a bedroom and bathroom on the bottom floor. The resort will add a lounge and gourmet restaurant in the coming years. The Bolder Starlodges in Norway already opened in February of 2023.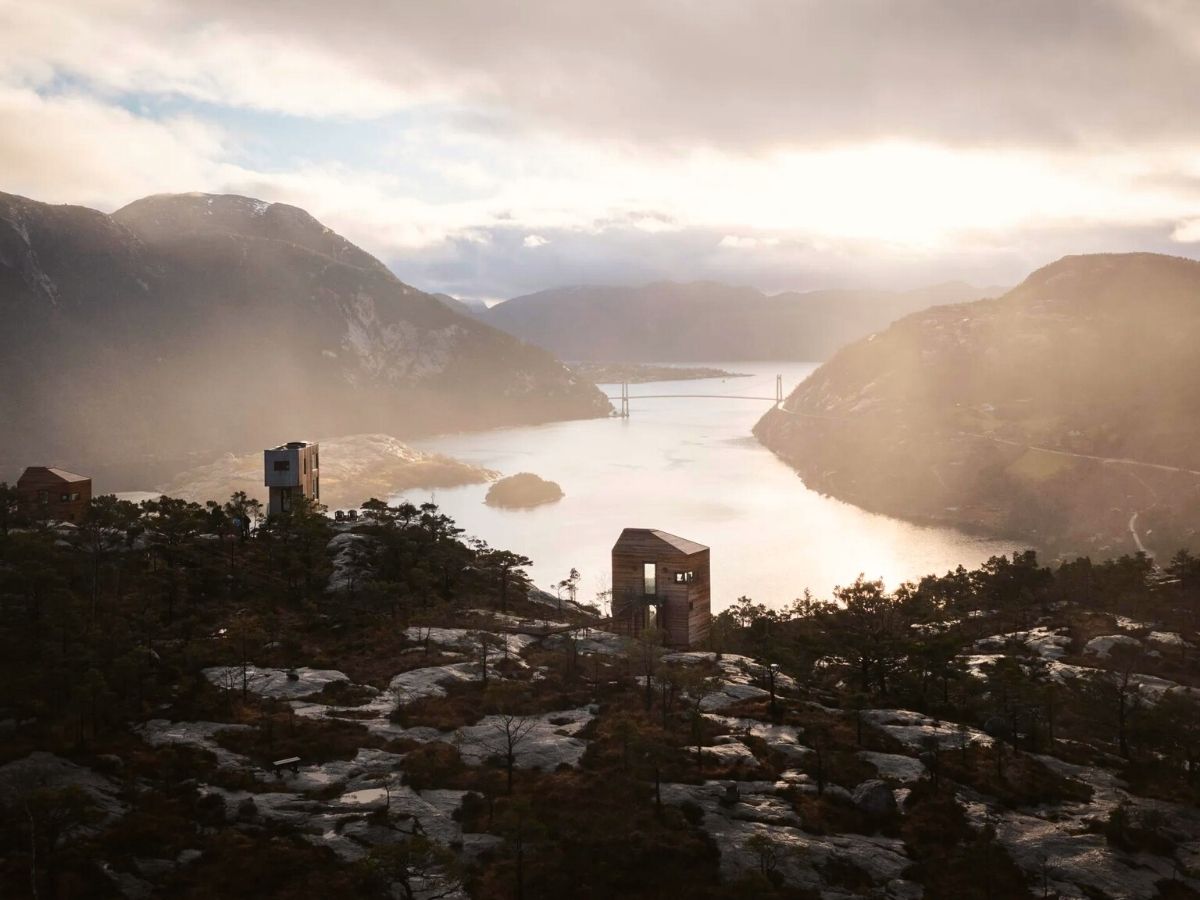 9. Aesthesis One&Only (Athens, Greece)
One&Only Aesthesis is designed to replicate the midcentury splendor of the Athenian Riviera and is nestled amid 52 acres of protected forest reserve. It is likely to conjure old-world nostalgia with modern serenity. This beachfront getaway, tucked away in nature, is a short drive from many of Athens' ancient sites.
After a long day of exploring historic places, guests can relax in eco-friendly designed rooms carved out of natural stone, blurring the barriers between indoor and outdoor living. Opening date: October 20, 2023! Wait for this stunning beauty and go ahead and plan your vacations starting now.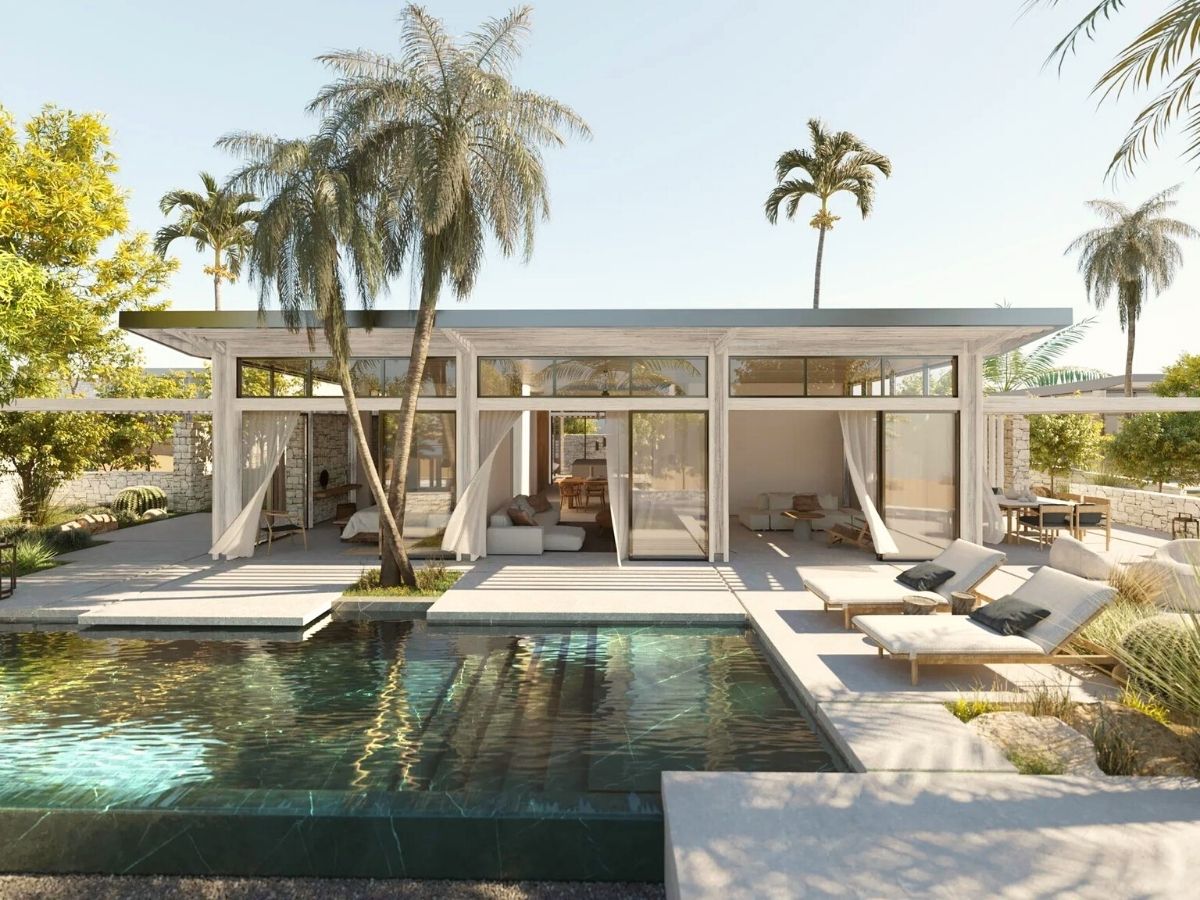 10. Janu Tokyo (Japan)
This fall, Janu, the sister brand to luxury hospitality group Aman, will open the doors to its latest property in the heart of Tokyo. Offering 122 guest rooms, six restaurants, and one of the largest wellness facilities in the city, Janu Tokyo will be located in Azabudai Hills, a new 87,000-square-foot luxury development and cultural hub.
Unlike Aman hotels, which are known for their quiet seclusion, Janu Tokyo offers a lively guest experience while honoring Aman's reputation for high design, cuisine, art, and service. This beauty will open during the fall season of 2023.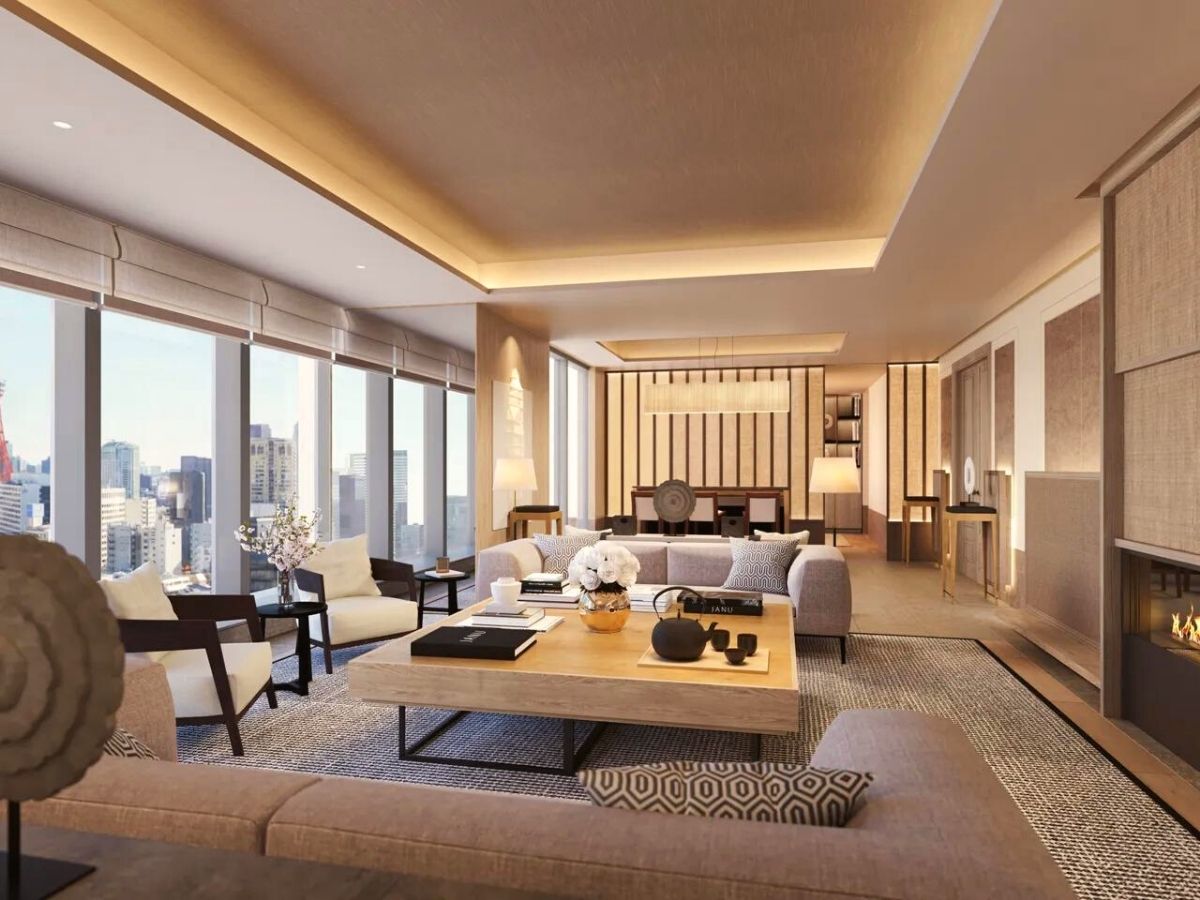 Which hotel will you be visiting this year?