In this free tutorial, top floral designer Joseph Massie shows how to create four captivating commercial designs to inspire every florist with cymbidium.
Joseph Massie
Established atop Europe's floral scene, Joseph Massie is a celebrated designer, artist, author, and tutor. He holds a clutch of prestigious awards including five RHS Chelsea Gold Medals and a floral business portfolio comprising luxury weddings and events, botanical art, and a flower school featuring sought-after courses in all things from wiring to bouquets to statement installations.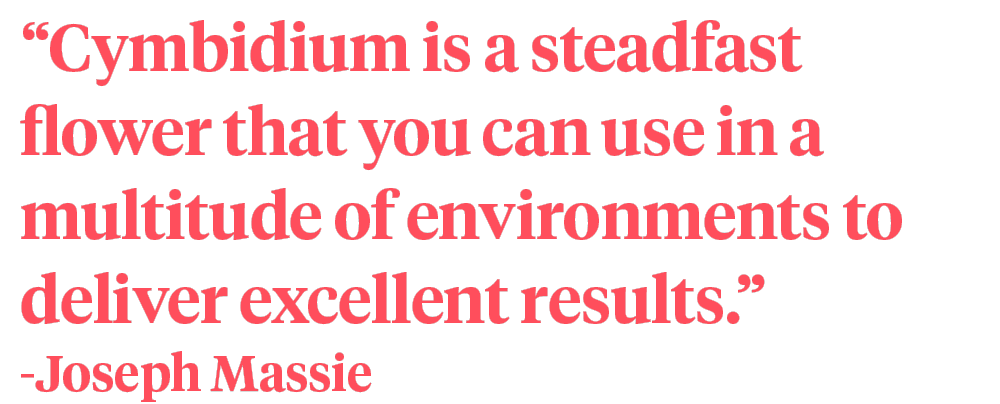 In this special edition – completely free – online tutorial, fellow florists can enjoy unique, unrivaled access to Joseph's tips and techniques with a spotlight on one outstanding flower: the cymbidium.
Known for its long, strong stems and numerous exotic heads singing luxury and elegance, the cymbidium is surprisingly versatile and suitable for more commercial uses than you'd think. Available in two sizes – large and mini – it offers fantastic bang for the buck thanks to its strength, size, and most of all, vase life, lasting two to three weeks without the need for flower food.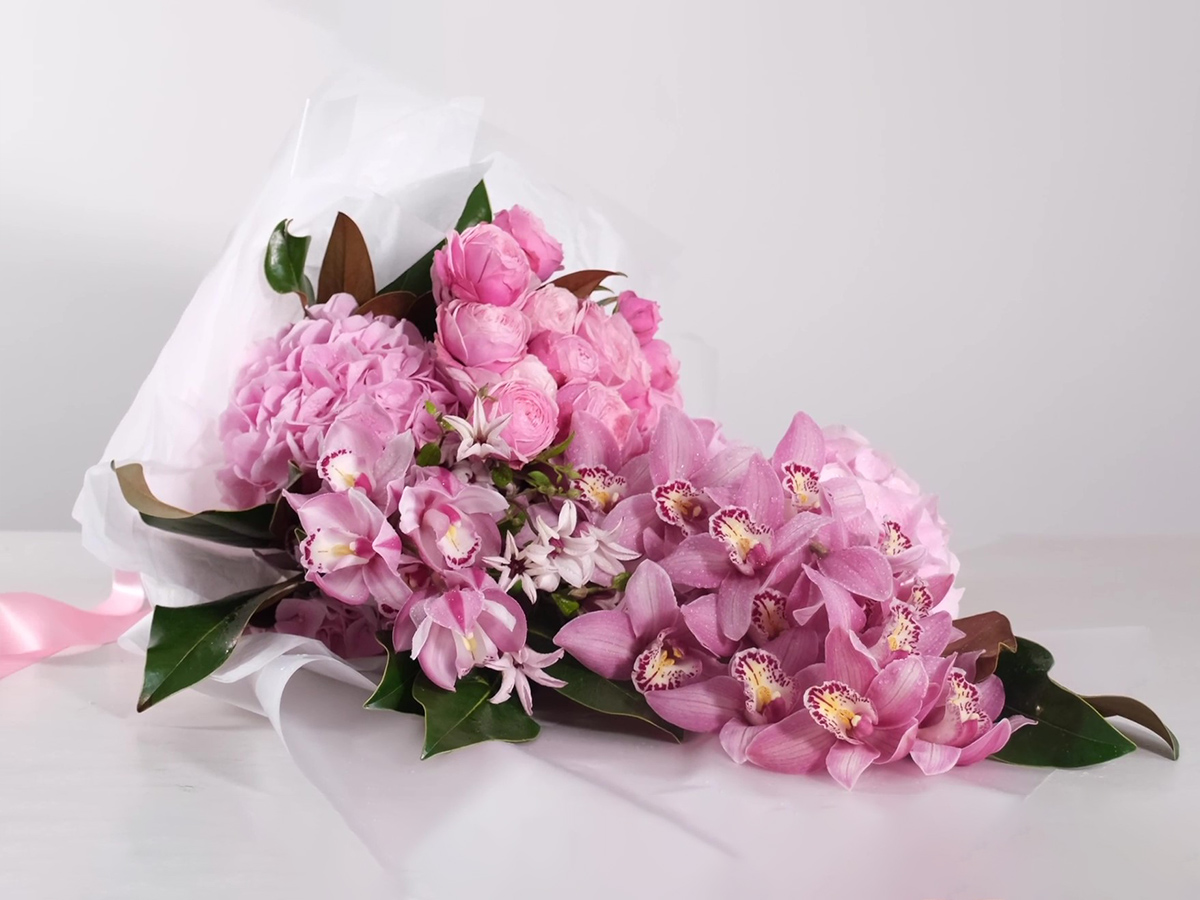 20 Minutes in 4 Chapters
In his 20-minute tutorial, Joseph showcases four strikingly different design ideas with cymbidium, all utilizing the principles and techniques that form the bedrock of his coveted style.
Here they're summarised in four chapters but don't miss the full video tutorial to learn all his tricks of the trade. Below, you'll find the first chapter.
Chapter 1
A contemporary, front-facing romantic hand-tied bouquet.
A spiraled hand-tie is the classic choice for any floral gift, but in this design, Joseph shows how to create something far from ordinary. In making an asymmetrical, front-facing design, he takes careful consideration over the grouping of each flower variety. This technique involves keeping materials in clusters to create areas of dominance, space, texture, and color – all in romantic tones of pink and mauve. Check this trailer:
Joseph's tip: when making heavy bouquets, regularly tie the stems with string or twine several times along the way – this will give your hand a rest and guarantees stems will stay in position. Watch here how:
To find out more about the wealth of ways to work with cymbidium, as well as free promotional tools and advice, visit www.cymbidium.info.