Yorick Leeuwis from the Lewis Chrysanthemum company is a happy Pina Colada Grower. Not just because he really likes the flowers' appearance, but also because they are good too grow.

I Really Enjoy This Flower
Yorick Leeuwis:
"I do really enjoy this flower. With the relative compact stem, and with many flowers I think this is a winner. Also what I like is the fresh, and green heart. This is visible all year round, despite changing circumstances in the greenhouse due to seasonal changes. It adds to the continuity of what my customers expect from me."
Yorick tells, that from a grower's perspective, it is a very reliable and constant white chrysanthemum. What does Yorick mean by this? You find out below.
A Stable and Constant Factor
For already three years now, the Lewis company is growing the Pina Colada white. And to their expectations. The variety is a very stable and constant factor in Yorick's assortment. Not seeking to start growing the Yellow Pina Colada, Yorick watches the markets closely and is looking at the cream Pina Colada variety closely for possible future planting.
Pina Colada Can Be Well Scheduled
The flower is easy to grow, and another advantage of this variety is, that it can be well scheduled. Although some warmer temperatures in summer, for example, the flowers are still following the growing and harvesting schedule. Almost by the day. The reaction time of the flowers is very predictable.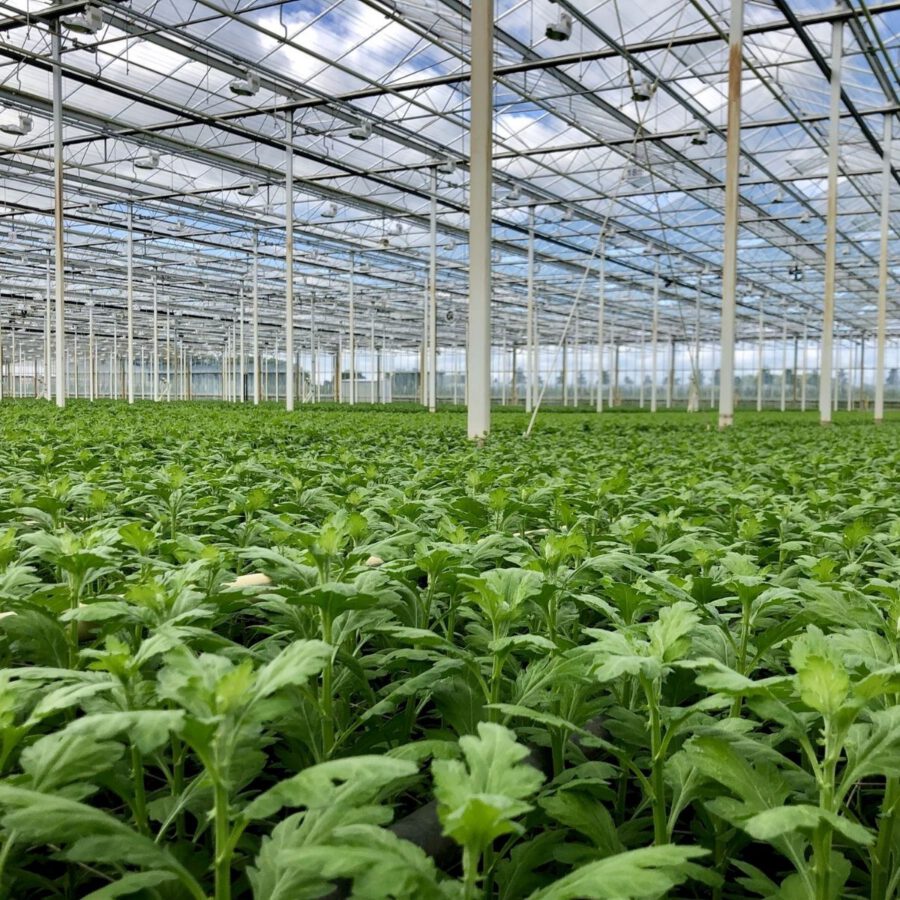 Being Late Just a Couple of days Can Be Disastrous
In the growing of Chrysanthemums, there's a lot of scheduling and planning going on. You can understand that the possibility of exact in-time-harvesting of the flowers before special flower days is important. Being ready before Mother's Day or Women's day that are big Chrysanthemum days, for example, can make a lot of extra money. The higher demand (and higher prices) can be there on a Monday, and not the next day on Tuesday, because of transport reasons. Being late just a couple of days can be disastrous!
Clock Minded
Lewis Chrysanthemum is very clock-minded, meaning that most of his production is auctioned at the different auctions in the Netherlands. Aalsmeer, Naaldwijk, and Rijnsburg. From there the flowers are being transported all over the world, but mainly to the UK and Eastern Europe. Just a small portion of his production is being sold directly.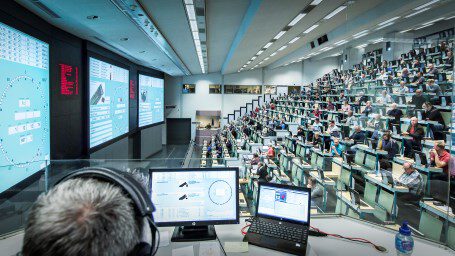 The Longest Chrysanthemum Greenhouse of Holland
Another nice to know fact is that the Lewis Chrysanthemum greenhouse is the longest chrysanthemum greenhouse in Holland. But there was no planning or schedule here. The way the land was plotted out, made it so. Bringing some advantages here too for Yorick.
"The advantage of having a very long greenhouse is that we have many, and a bit smaller compartments, than other growers. This makes it possible that we can always cut and harvest the flowers at the exact right time. Besides that, it's a funny detail I guess."