"I can hardly believe it's been five seasons, already," exclaims J Schwanke, the show's host, and creator. 'Life in Bloom,' is seen in the U.S. on public television (PBS) stations nationwide. "Season five of J Schwanke's Life in Bloom has rolled out three shows already with our early adopter public television (PBS) stations, and more stations add it to their schedule each week."
The show airs at times determined by local public television stations, so viewers should check with their local public television station or local listings for dates and times. To find the broadcaster in your area visit www.uBloom.com/find. The show is also available to stream via PBS Passport.
More Flower Fun With Life in Bloom
More flower fun - with an emphasis on the health and wellness benefits of flowers – is served up for season five including shows themed to Bouquets, French Inspiration, Callas, the color Blue, the Language of Flowers, and more!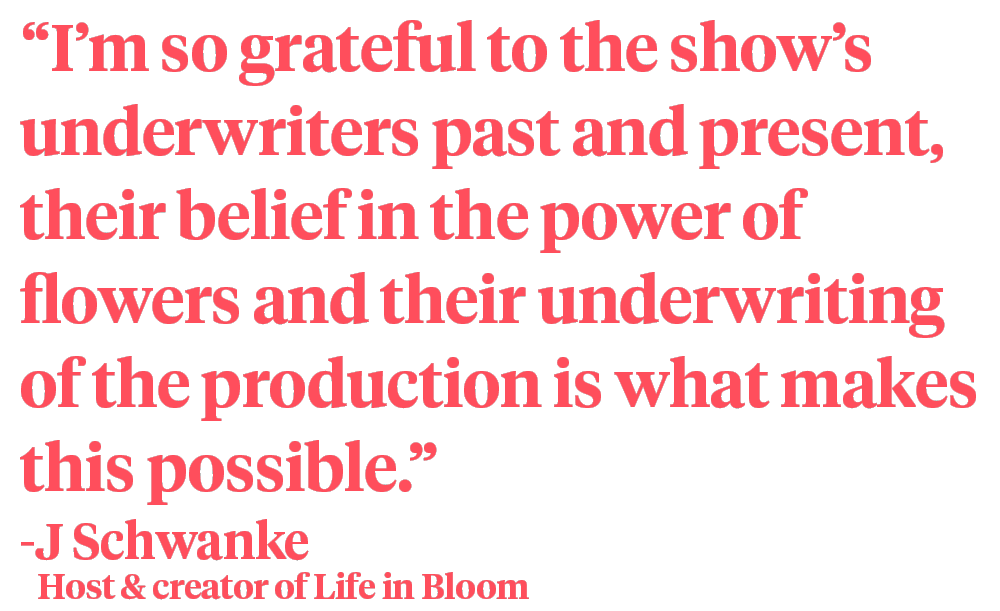 Season five has been scheduled by more public television stations, in more markets, than ever before, and viewers are excited for new episodes.
"I love the added creativity our guests bring to the show," notes Schwanke. Guests include Illustrator Anthony Carpenter, Garden Expert Natalie Carmolli, and Author Lisa Rose. "I enjoy exploring how flowers intersect with guests and each expertise."

"Of course, we have a few locations to share with viewers. Golden Hour Farm grows medicinal herbs and flowers - really knowledgeable farmers and naturally I make a couple of arrangements on site. We also visit Frederik Meijer Gardens & Sculpture Park, a world-class botanical garden in our own backyard, so to speak.

Memorial Day Flowers Foundation and Bank of America joined us at the Cemetery of Michigan Veteran Homes at Grand Rapids, along with local volunteers to lay a rose at each veteran's grave – a very moving morning in a place that has been unfortunately overlooked in the past," said Schwanke. "I think that experience will help raise awareness around veterans, that special cemetery, and about the healing power of flowers as well."

"Research has shown the presence of flowers has an immediate impact on people's health and happiness," says J Schwanke. "It's been my life-long mission to show people how easy it is to improve their daily lives, by including flowers."
J Schwanke's Infectious Passion for Flowers
Host J Schwanke is a fourth-generation florist, award-winning author, and speaker, whose passion for flowers is infectious. The impact flowers can have on health and well-being is a feature in each episode.
"Viewer response across the U.S. continues to be overwhelmingly positive. People are cluing into to the beauty and relaxation flowers provide – they realize it by simply taking a break and watching the show."
In fact, viewer response is so positive, J decided to share viewer arrangements in the new season.
"Every week we receive pictures of arrangements that the show inspires viewers to create – and they are wonderful – so we decided to share them, with permission of course. This is the exact reason we make the show – to encourage viewers to experience flowers personally, and more often. In fact, several viewers share pictures of their flowers with me on a regular basis – a couple, who had never arranged flowers before, even share their flower projects on a weekly basis! They are sold on the positive impact flowers have in their lives," exclaimed Schwanke.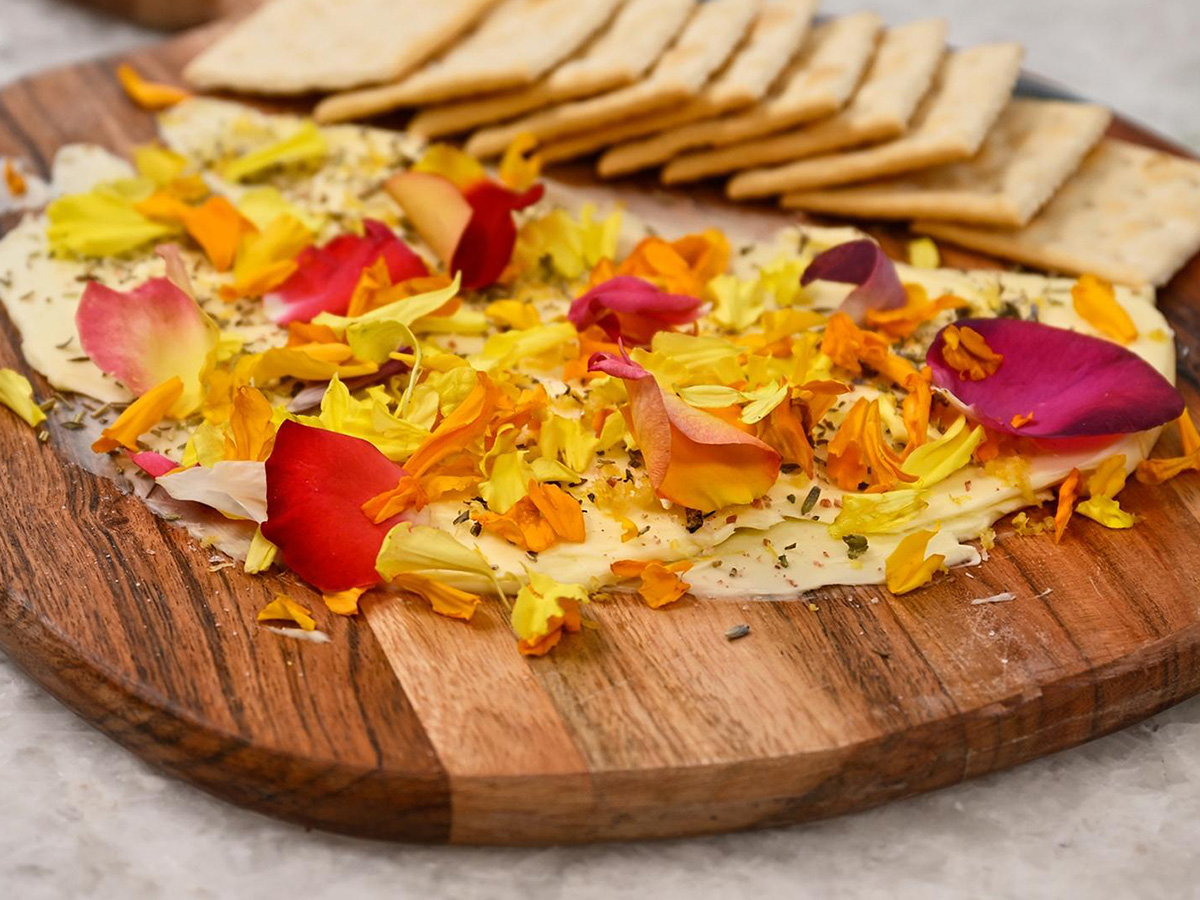 Simple Techniques Ensure Success
Their success reflects that J shares simple techniques with the audience, that ensure success. He also welcomes friends and guests for segments with crafts, cooking, cocktails, and flowers for entertaining. Dried and preserved flowers, tropical flowers, and innovation in flowers are all topics as well as easy-to-make recipes with flowers as ingredients, and flower cocktails, including non-alcoholic variations.
J Schwanke's Life in Bloom also includes visits with flower farmers as well as other types of local farms and farmers – connecting with flowers in unexpected ways. Schwanke notes that:
"Everything in the world is connected, so it's important to consider things like sustainability; how the health of bee populations affects flowers, food, and people; how pastures, which include flowering greens, provide nutrition in foods raised there. And the importance of getting to know your local farmer and learning about their practices."
Life in Bloom Christmas Episode
Season five also includes a special Christmas episode.
"Flowers elevate any holiday and Christmas is no exception – as my friends in Nebraska know!" mentioned Schwanke. "I have given presentations at the holidays there for over twenty-five years and now we'll bring a bit of that flower fun to the TV show, so everyone can enjoy the annual tradition."

"I'm so grateful to the show's underwriters past and present, their belief in the power of flowers and their underwriting of the production is what makes this possible. Original funders such as CalFlowers, Albertsons Companies, and closed-caption funder Holland America are listed in the credits, so new viewers will know of their support," concluded Schwanke.
J Schwanke's Life in Bloom is presented and distributed in the U.S. by American Public Television. The show's current underwriters are CalFlowers, Albertsons Companies, and closed caption funder Holland America Flowers. Check local public television and Create TV listings to find out when J Schwanke's Life in Bloom airs in your area. The show is also available to stream for free via www.uBloom.com/LifeInBloom and the PBS App.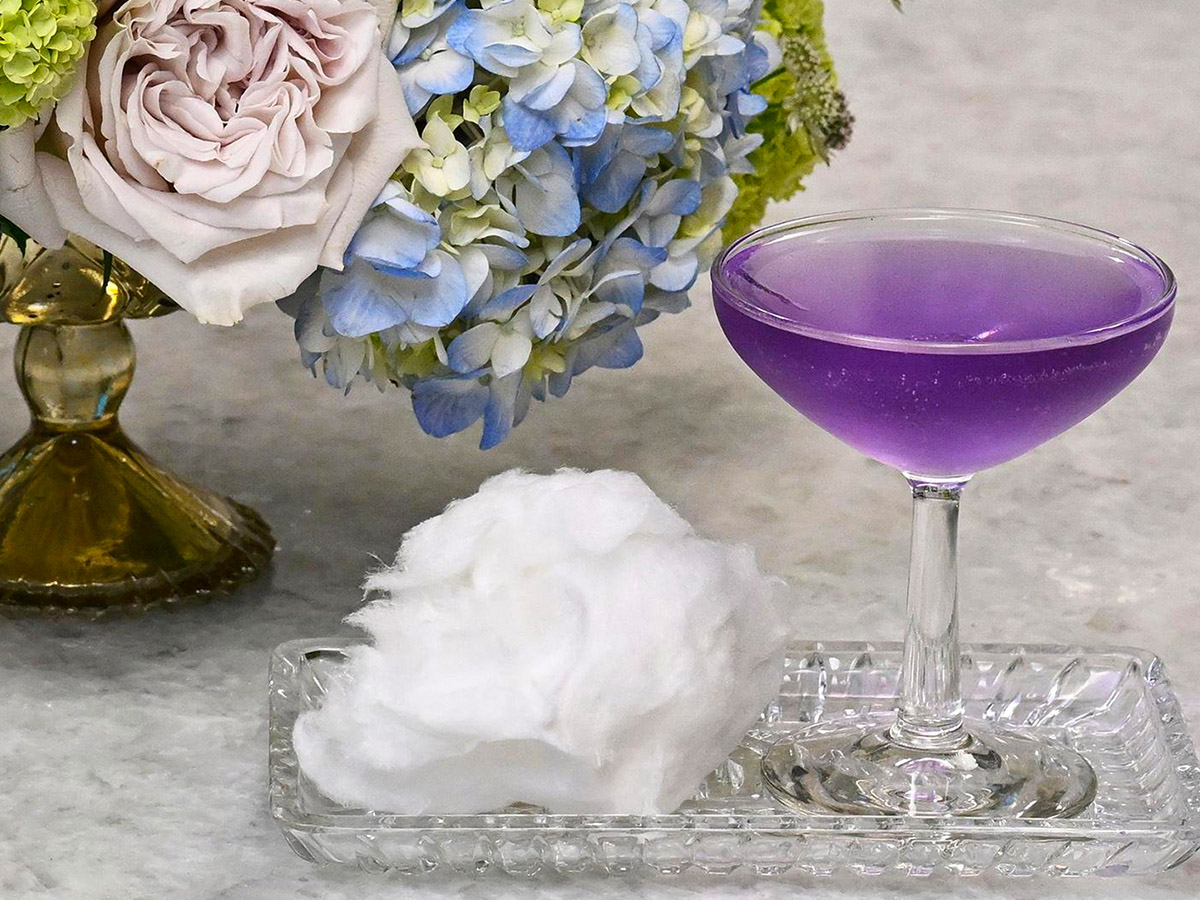 About J Schwanke
J is the host and creator of the TV show J Schwanke's Life In Bloom, beginning its fourth season on public television. A fourth-generation florist, he is a flower expert and professional speaker, regarded as the most trusted voice in the flower industry. He was actually born at a flower convention and grew up in his family's greenhouses. His website, uBloom.com, offers flower fans everywhere the opportunity to learn and experience the fun of flowers and flower arranging, 24/7! J has given flower demonstrations in all 50 states, Canada and England.
Highlights include the Epcot International Flower and Garden Festival, Art in Bloom, Bouquets to Art, San Francisco Flower & Garden Show, and Flowers at Kensington Palace. The J Schwanke YouTube Channel has over 90,000 subscribers and more than 11.5 million views. J is the author of Fun with Flowers, a Living Now Book Award winner, and Bloom 365 – The Essential Guide to Arranging Flowers Every Day, awarded the Gold IPPY (Home and Garden category) by the Independent Publisher Book Awards.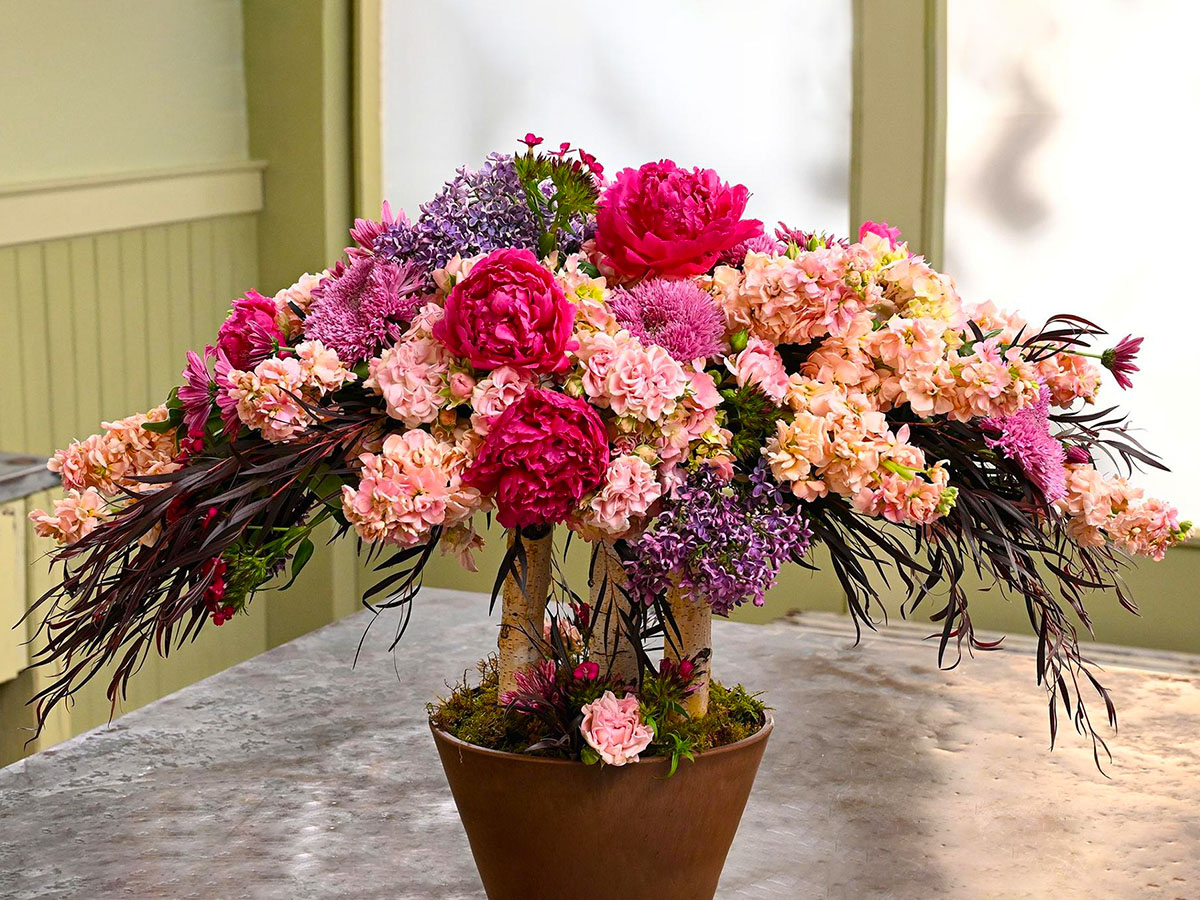 American Public Television
American Public Television (APT) is the leading syndicator of high-quality, top-rated programming to the nation's public television stations. Founded in 1961, APT distributes 250 new program titles per year and more than one-third of the top 100 highest-rated public television titles in the U.S. APT's diverse catalog includes prominent documentaries, performances, dramas, how-to programs, classic movies, children's series and news and current affairs programs. Doc Martin, Midsomer Murders, America's Test Kitchen From Cook's Illustrated, AfroPoP, Rick Steves' Europe, Pacific Heartbeat, Christopher Kimball's Milk Street Television, Legacy List with Matt Paxton, Lidia's Kitchen, Kevin Belton's New Orleans Kitchen, Simply Ming, The Best of the Joy of Painting with Bob Ross, Live From the Artists Den, James Patterson's Kid Stew and NHK Newsline are a sampling of APT's programs, considered some of
the most popular on public television. APT also licenses programs internationally through its APT Worldwide service and distributes Create®TV — featuring the best of public television's lifestyle programming — and WORLD™, public television's premier news, science and documentary channel. To find out more about APT's programs and services, visit APTonline.org.
All images courtesy of uBloom.