The Petal Pusher
Lisa Cooper is a Sydney-based florist known for her cerebral and theatrical arrangements. Cooper is the petal pusher that institutions such as The Australian Ballet, fashion brands like Toni Maticevski and Romance Was Born, and iconic companies including Cartier and Tiffany all turn to when they want floral statements that resemble art installations.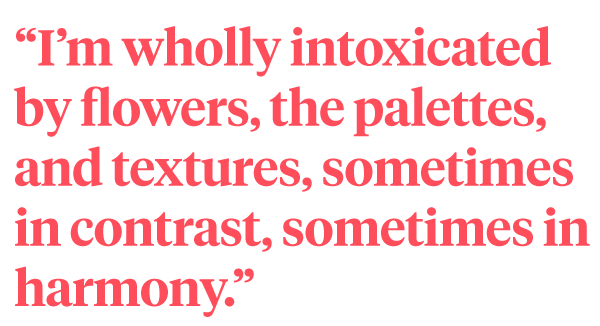 Cooper goes deep: She has a doctorate in philosophy, which echoes through her leafy artistry. "Flowers are profoundly metaphorical for me," she says. "They allegorize birth, life and death, and human emotion." In beauty terms, floral-inspired looks are trending this season — the ideal moment to quiz Cooper on her blossomy obsessions.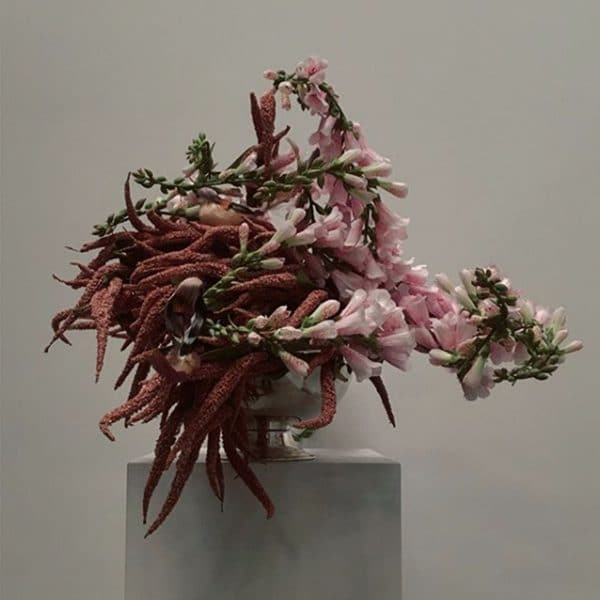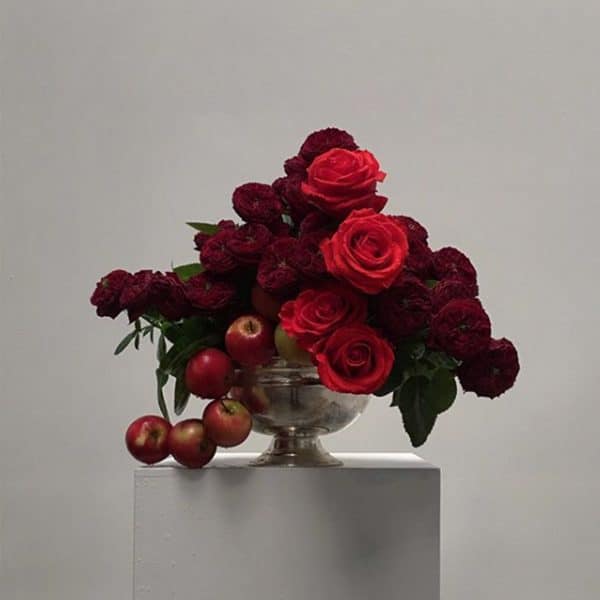 Why do you work with flowers?
"It's an intuitive act. I'm wholly intoxicated by flowers. The palettes and textures, sometimes in contrast, sometimes in harmony. As a medium, they offer untold, limitless potential for new work."
Where do you get your inspiration from?
"Art mostly. My work is influenced by every artwork I have ever seen, accidentally, or on purpose."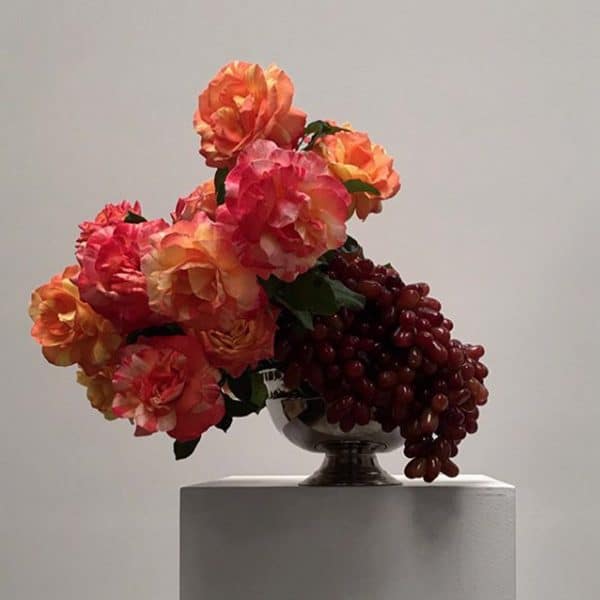 What was it like to have your work included in the Cartier exhibition in Canberra?
"To find that my work was appreciated by the people at Cartier in Paris was incredibly exciting. That they entrusted me to make work inspired by ten of their most enduring, iconic jewels was remarkable — and as close as I'll ever get to Elizabeth Taylor."
What's your favorite flower to work with?
"So many, but I love to compose garden roses."
Your favorite flower for winter?
"Black helleborus."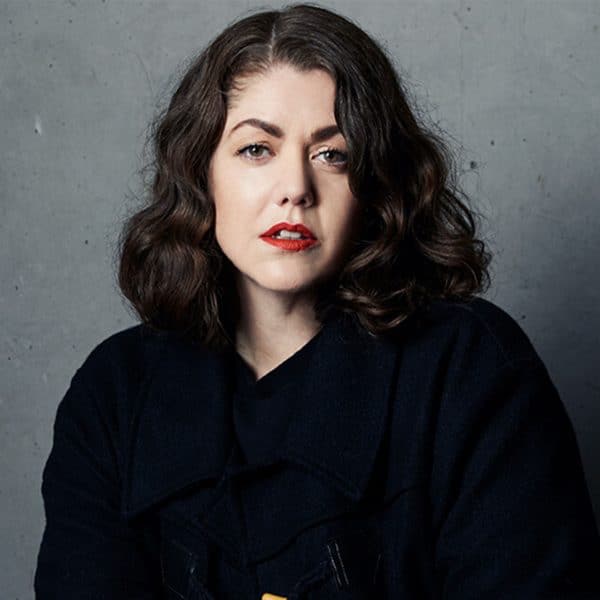 Most romantic flower?
"The lily of the valley."
What's your take on Australian natives?
"They are among the most ancient and astounding specimens to ever materialize from the earth. Many are incredibly beautiful, multifaceted and some, like Sturt's Desert Pea, are truly astounding."
What aren't you a fan of?
"I can't bear it when flowers are made to drink dyes to influence their color."