Visitors to Loewe's womenswear spring/summer 2023 fashion show, which was presented at Paris Fashion Week, were charmed by the designer's imaginative use of florals. In this fashion edition, anthurium flowers were debuted on the catwalk, and many attendees were 'wowed' by the final looks.
Loewe Fashion Pieces Debuted Giant Anthuriums
Karlie Kloss and Alexa Chung were drawn to Jonathan Anderson's enormous anthurium gowns and 'flower' heels for Loewe's fantastical floral spring/summer 2023 collection. Although some may have thought they were too much for the visual eye, the majority of fashionistas thought the idea of having giant anthurium flowers pasted on bodies was absolutely genius.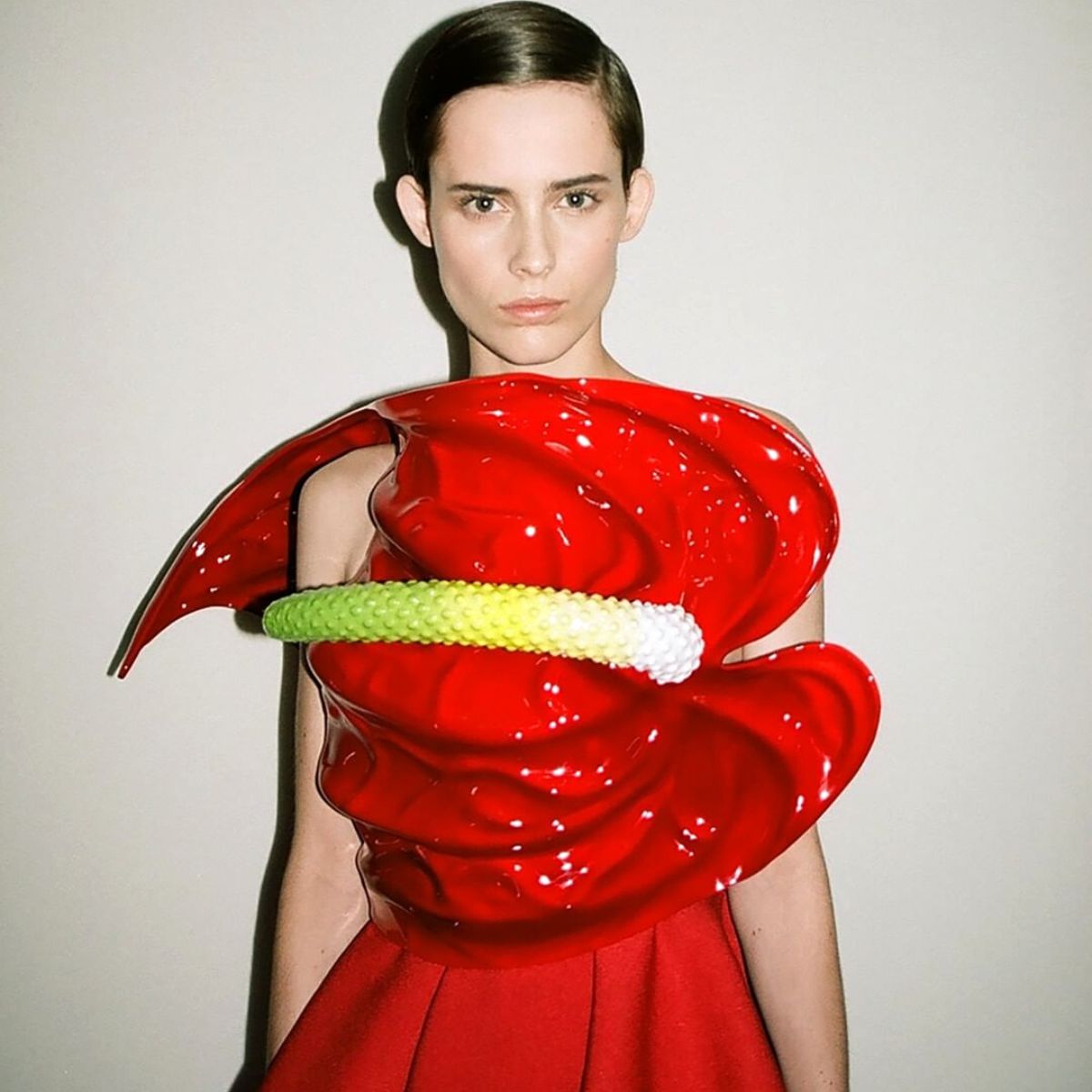 As you may already know, New York is always the starting point for fashion month, followed by London, Milan, and Paris. This time in Paris, anthuriums walked the catwalk with models wearing the newest designs! During Paris Fashion Week, anthurium flowers conquered the runway led and created by the clothing company Loewe. The anthurium flower's form served as the inspiration for Jonathan Anderson's collection.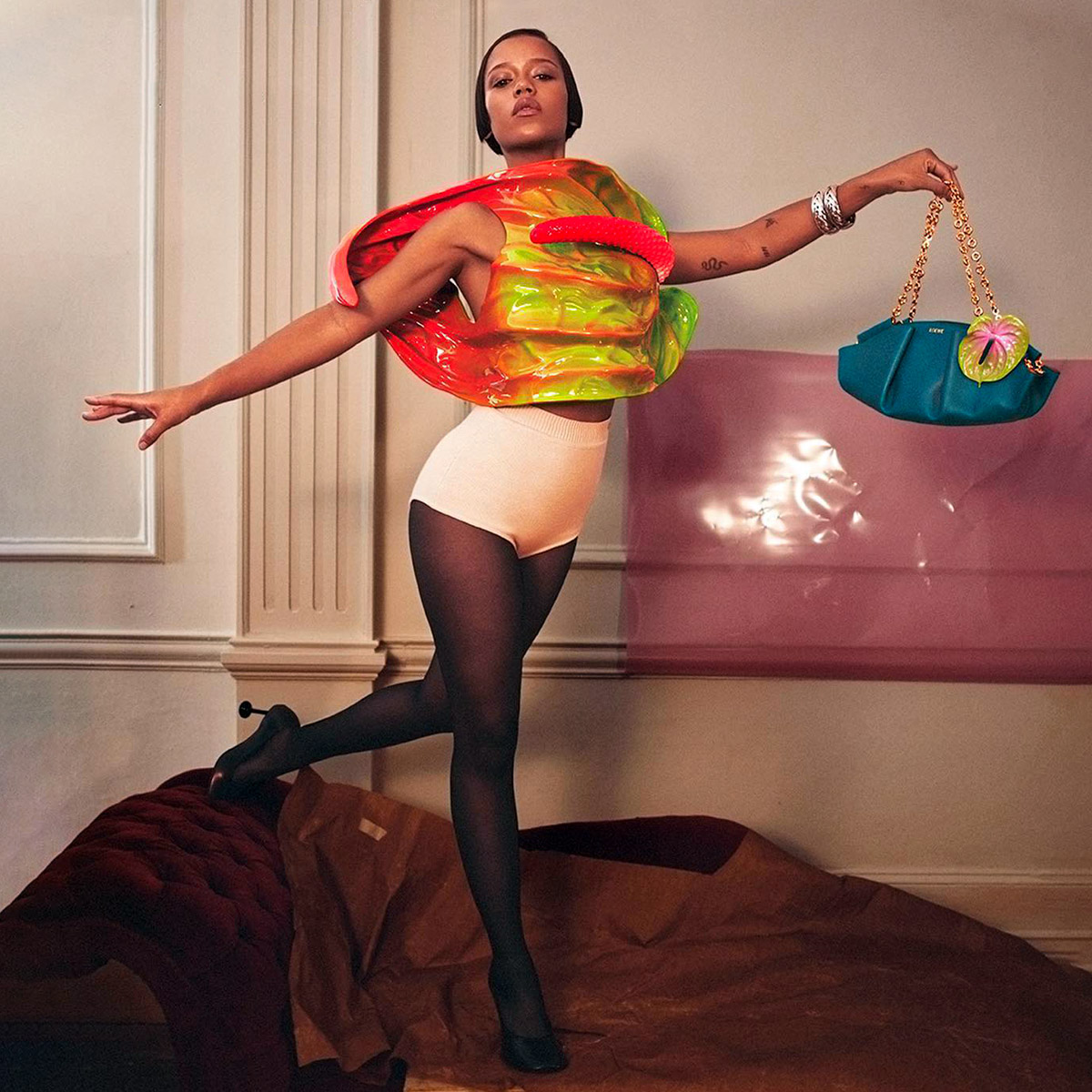 Paris Fashion Week With Anthurium Flowers
The anthurium was selected as the official flower for the Loewe fashion show because of its adaptability, unique shape, and stunning variety of colors. The cut anthurium flower lasts for a long time and maybe readily be included in floral arrangements thanks to its long, strong stem.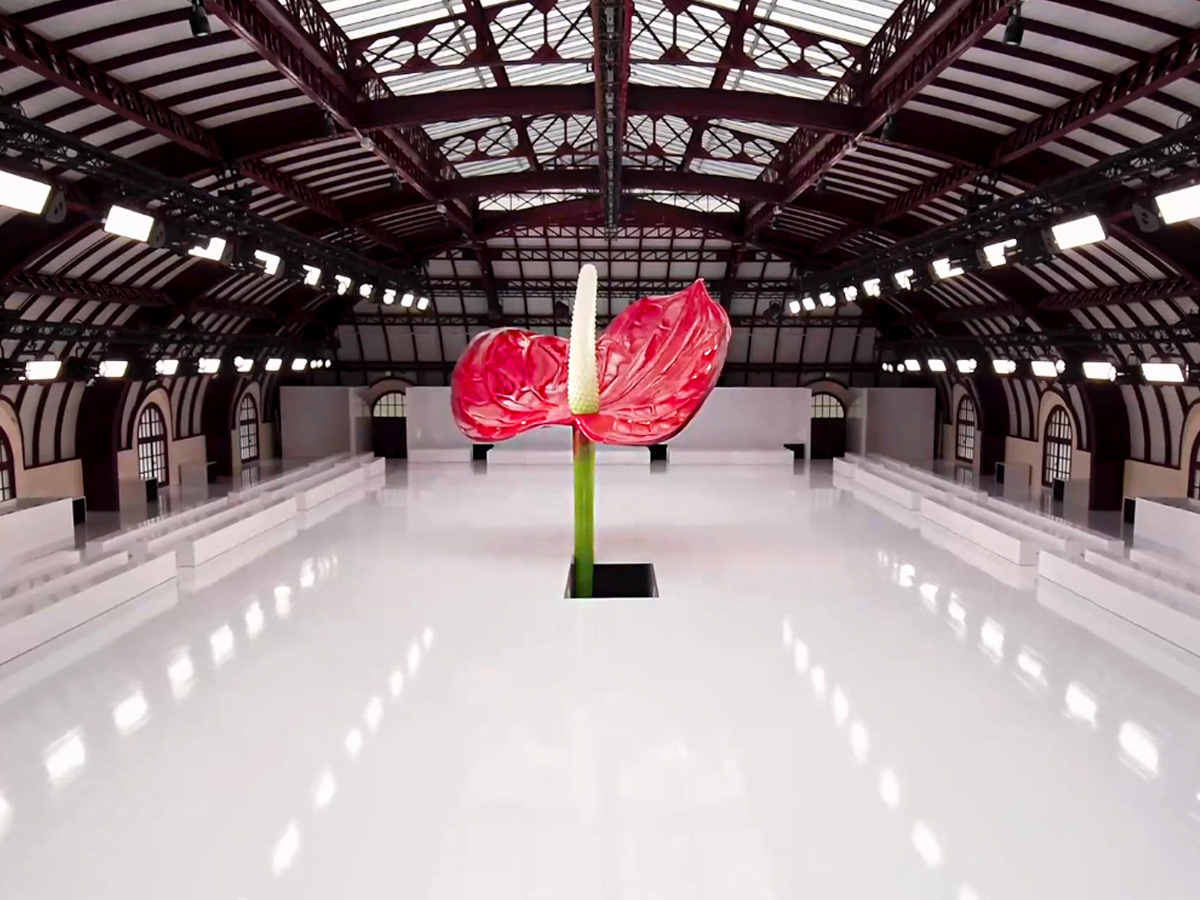 Also, the anthurium is a product that serves a number of functions because of the wide range of bloom forms, sizes, and hues. As seen in Loewe's production, anthurium flowers are now utilized not only in bouquets and arrangements but also as decorative accents.
Anthurium Flowers on Loewe's Catwalk
The women's collection and interior design of the clothing line Loewe both feature elements of the anthurium flower. The entire Loewe show venue in Paris was white, and a huge anthurium flower was seen emerging from a hole in the ground. Anthurium flowers came in a variety of sizes and forms, and models wore them on blouses, shrugs, and sandals. According to Loewe, the Anthurium flower's accuracy serves as an inspiration because it is a natural product that resembles an artistic and well-designed object.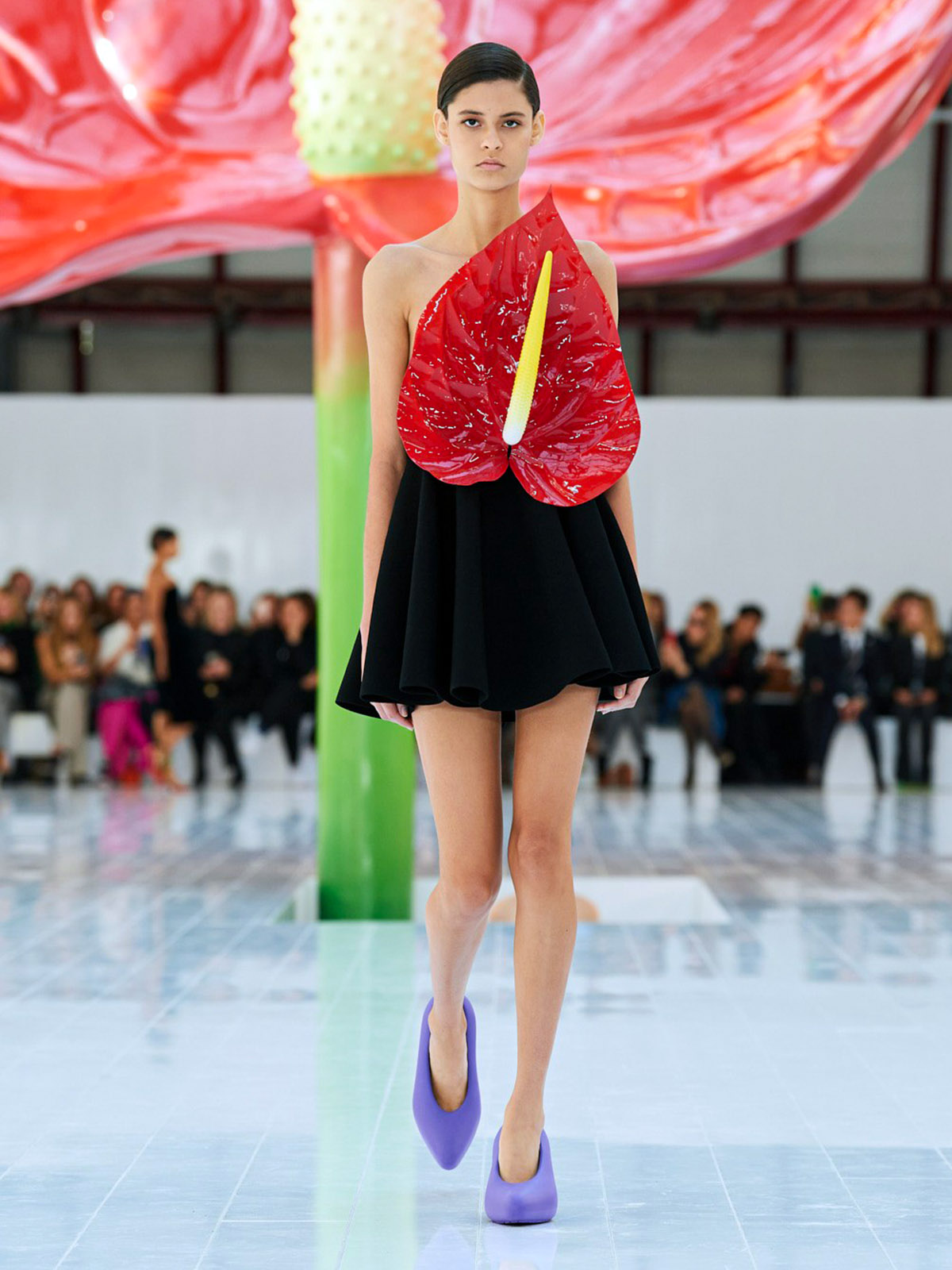 Anthurium flowers have undoubtedly made a statement in the designs of the fashion label Loewe. They highlight the flower's adaptability, showing that it may be used in a variety of contexts, including the fashion world.
A Collection That Shows the Fusion of Fashion and Flowers
This collection shows that Anderson is a rare designer who manages to mix classical fashion with perplexing ideas without sacrificing any visual beauty. At times, it was downright literal, as when a huge white anthurium served as the bodice of an A-line mini dress. Other times, it was conceptual— the opening look, a black bustier dress with a simple form that resembled an upside-down flower in a nod to 1940s Dior, recalled the purity of a single waxy petal.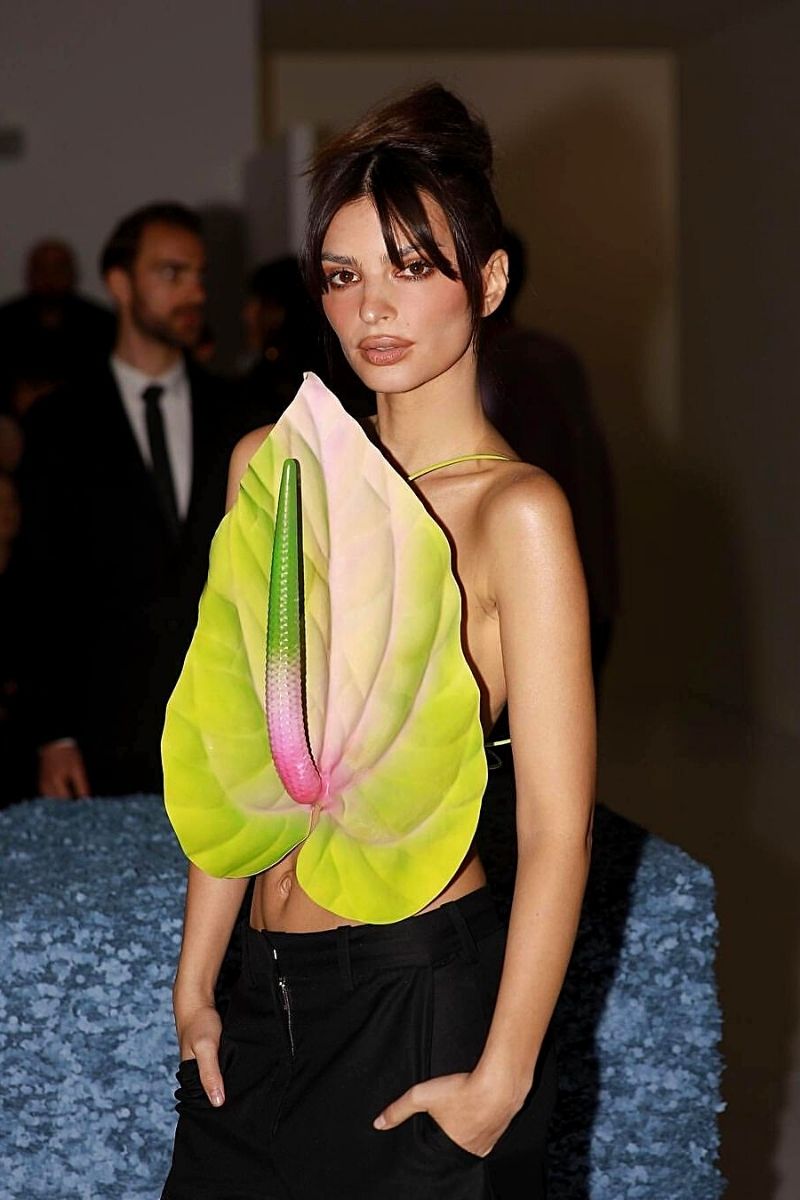 Nonetheless, there were distortions everywhere. A peplum on the inside of an ash-bustier dress gave one of the skirts a strange curtain shape. While on the other hand, the baby doll outfits, with their eye-strangling array of color stripes, also gave off a 1940s vibe.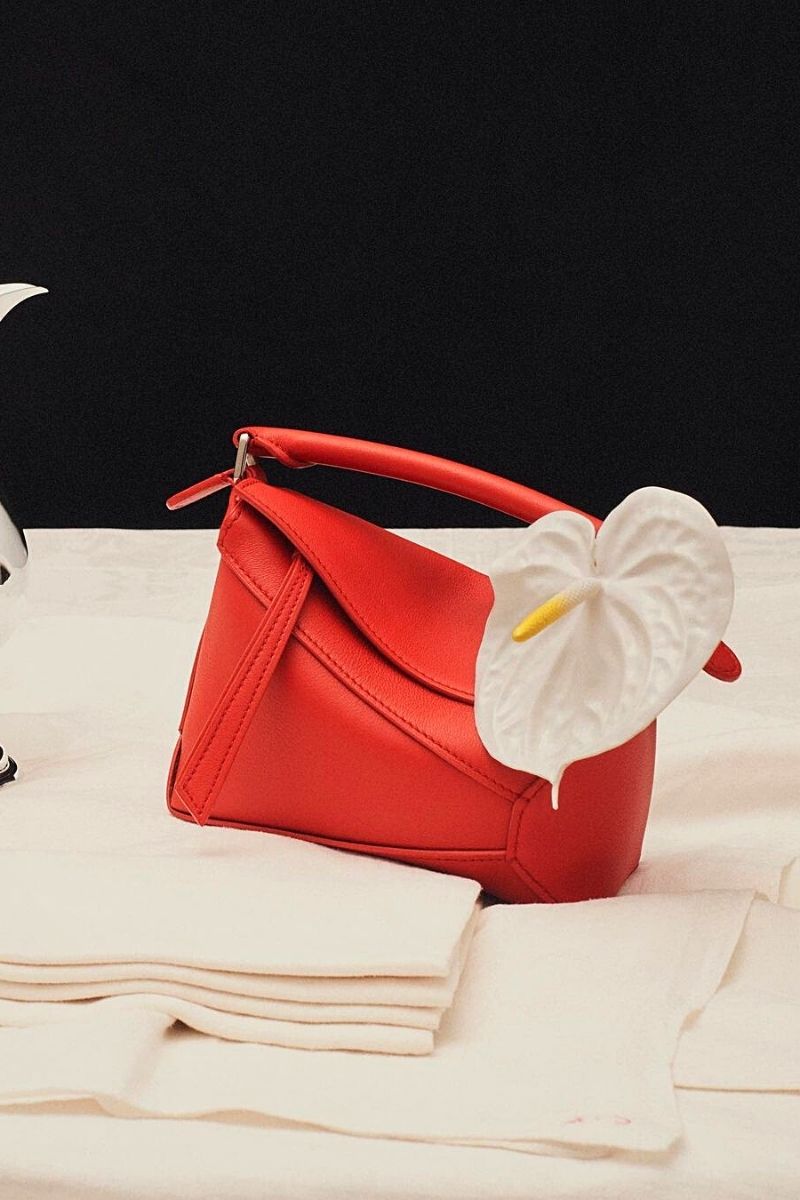 What was your favorite look? It's amazing to see how much fashion and flowers are mixing and merging to create spectacular and distinctive pieces that are worth seeing.
Photos by Loewe.