Daniel Popper is an artist from Cape Town South Africa. He is a multidisciplinary artist known globally for his
larger-than-life sculptures
, and spectacular public art installations. Daniel has traveled the globe creating an array of sculptures, installations, and stages.
Five Towering Figures by Daniel Popper
Daniel Popper specializes in interactive art, public art, stage design, installation art, and interior design. Daniel is most acclaimed for his massive public art installations at top festivals like the Electric Forest festival in the USA, Boom Festival in Portugal, Rainbow Serpent festival in Australia, as well as Afrikaburn in the Tankwa Karoo in South Africa.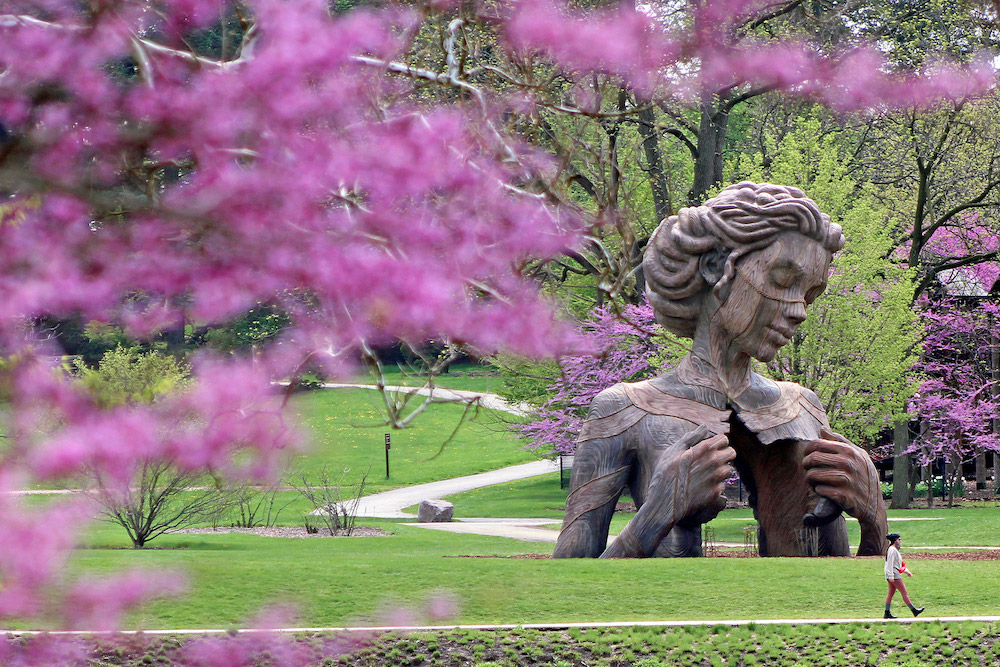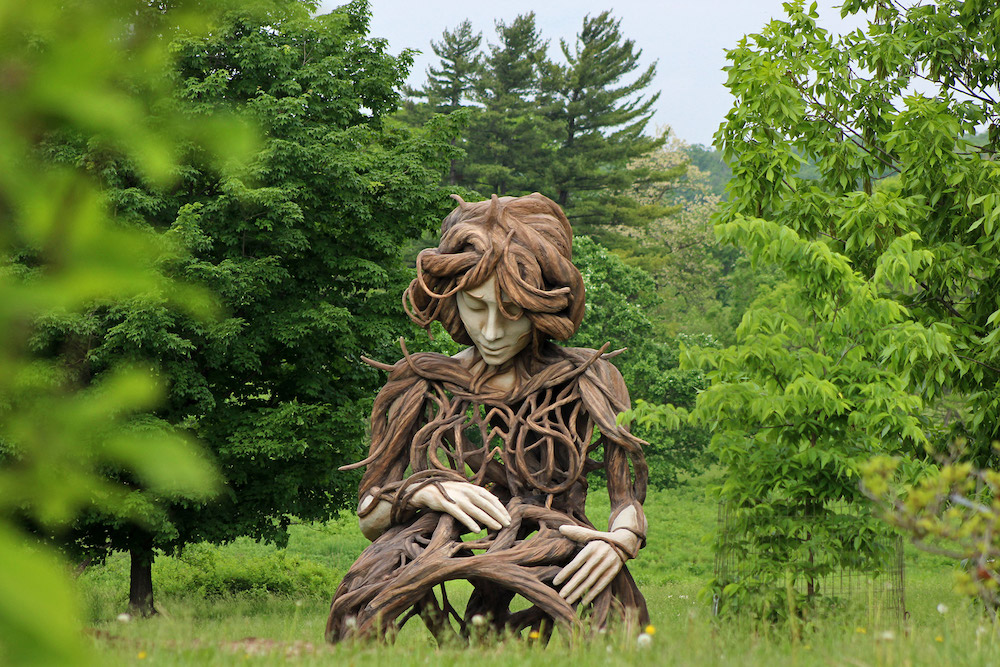 The Morton Arboretum in Chigaco
His latest installations, aptly named
Human + Nature
, can be admired at
The Morton Arboretum
just outside of Chicago. The five figures are spread across the 1,700 acres of the arboretum and are constructed of wood, glass-reinforced concrete, fiberglass, and steel.
Human + Nature
is Daniel Popper's largest exhibition to date.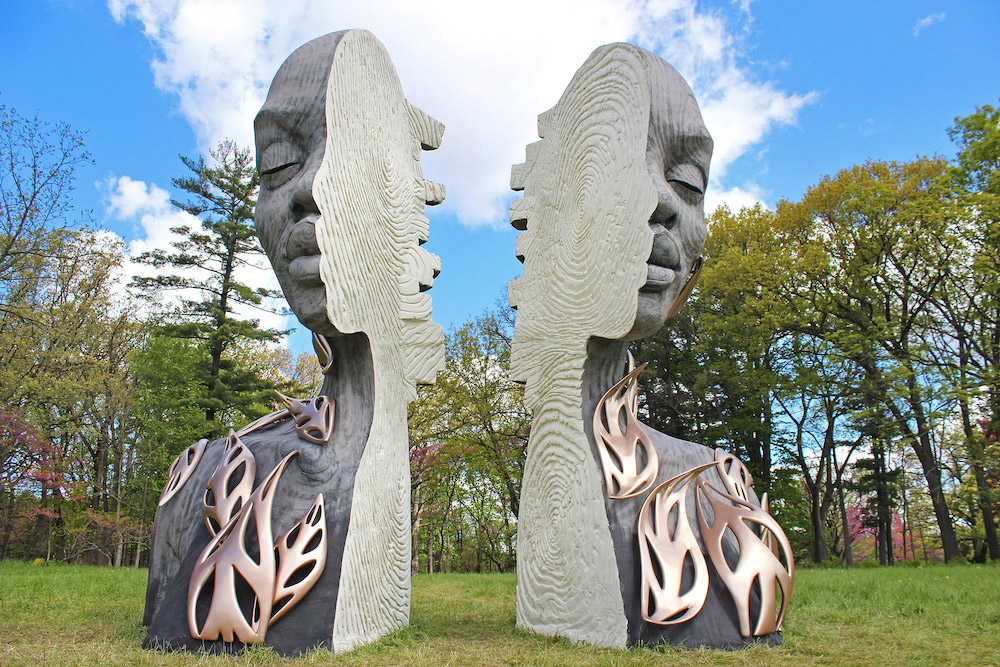 "After a very long wait with many obstacles and delays, I am beyond excited to officially announce that my exhibition Human Nature comprising of 5 new semi-permanent art pieces will be opening on the 28th of May at the @mortonarb."
A Walking Tour of Daniel Popper's Awe-Inspiring Sculptures
The exhibition will remain on the grounds of the arboretum for one year and visitors can schedule a walking tour through the website of The Morton Arboretum. Daniel Popper will personally lead the visitors on their 2-hour walk of 1 1/2 miles on June 5th and elaborate on his awe-inspiring sculptures. The program has already been sold out.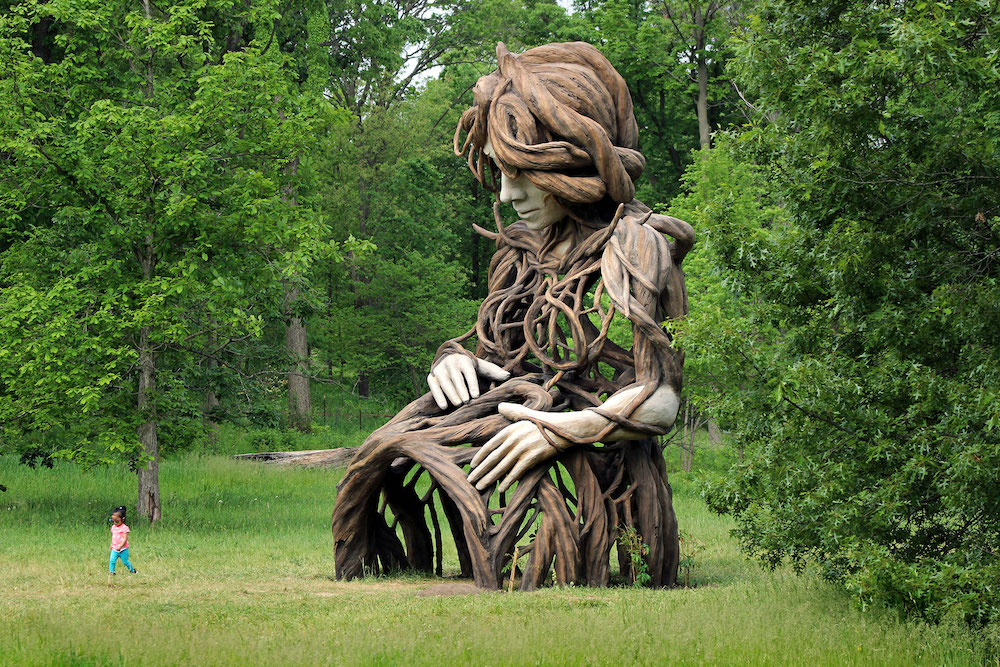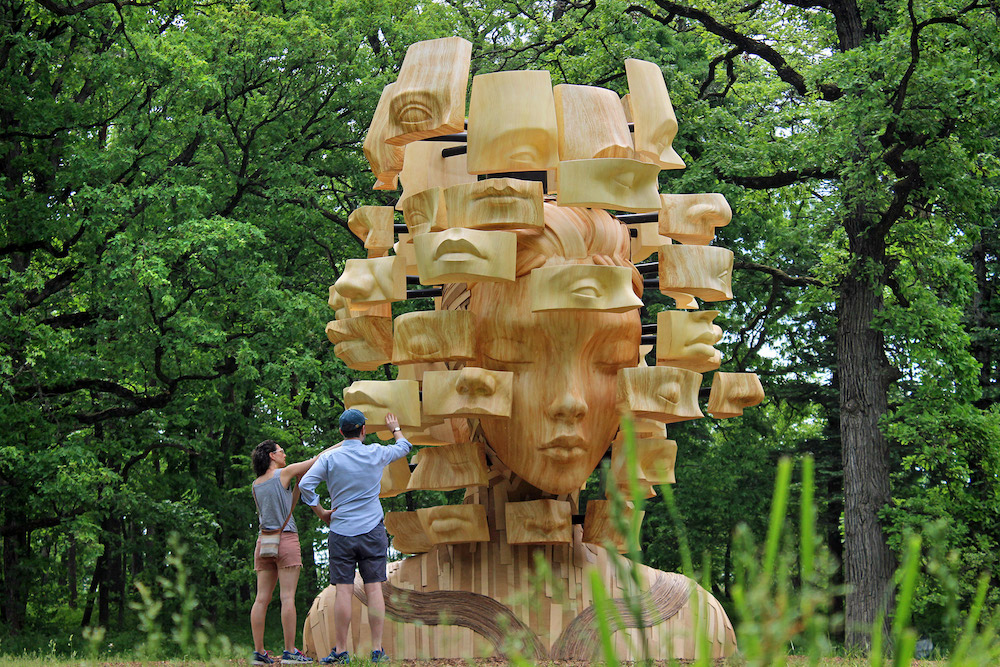 See More of His Majestic Art
Each sculpture by Daniel Popper is constructed at a monumental scale, standing up to 26 feet tall and weighing multiple metric tons. Human + Nature opened on May 28 and will stay on display for at least a year. You can see more of his majestic art pieces in this previously published article
'Daniel Popper's Larger Than Life Sculptures'
or see more of his work on
Instagram
.