A Grasp on Sustainable Initiatives in Floriculture
The flower industry is growing and so are the sustainable initiatives in floriculture. From certifications in sustainability to choosing to work with locally grown flowers; many things have been achieved in all aspects of the flower industry but there is also still a lot to gain. Avid Thursd readers know that sustainability is a hot topic on the platform, which will only be emphasized more through the launch of the Thursd color of the year 2021:
Scorched Earth
. Scroll down if you'd like to learn more about sustainable initiatives and to see what your business can do, whether you are a florist or a breeder.
The Floriculture Sustainable Initiative
The Floriculture Sustainable Initiative (FSI) was founded in 2012 by multiple stakeholders in the floriculture sector to create a pre-competitive initiative making sustainability a license to operate. They share the goal of finding more sustainable solutions for farmers, for the environment, and for the future of the sector. FSI members are collaborating to improve practices and drive positive change towards the sustainable production and trade of flowers and plants. Read more about this initiative
here
or read our article about
improving sustainable wild foliage harvesting
.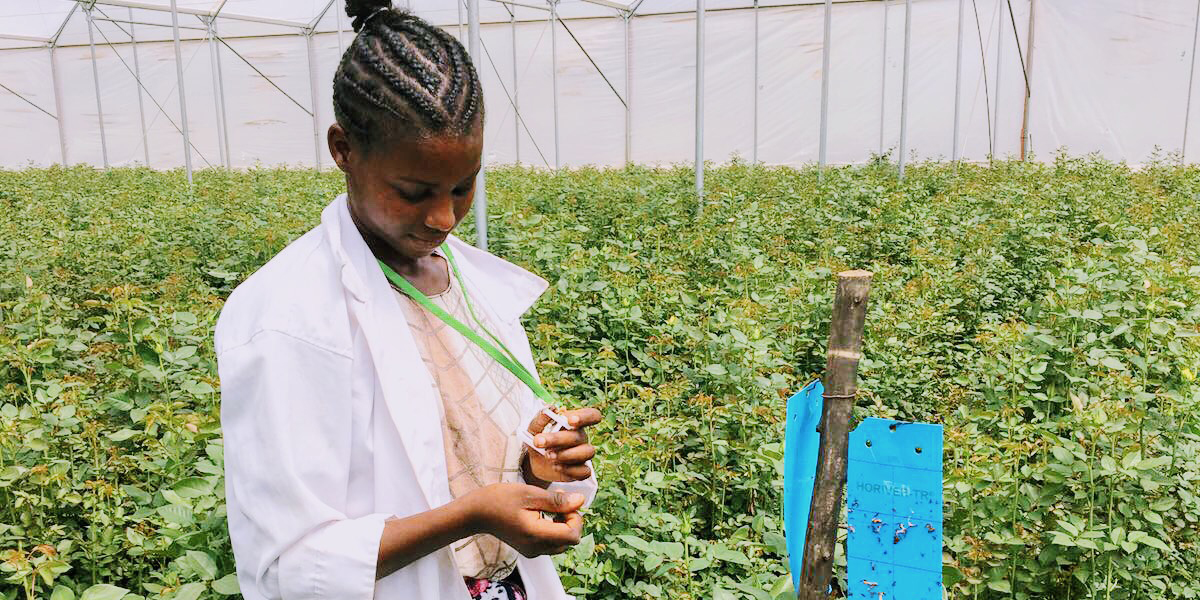 MPS Certification
As a florist, you may have heard of the
MPS organization
. When you're a breeder, grower or wholesaler, you should have heard of them. MPS is committed to making the global horticulture sector more sustainable. They achieve this by making the sustainability efforts of horticultural companies transparent and measurable. For that purpose, MPS develops and manages a range of certificates and on and offline tools. Do MPS-ABC, MPS-GAP, MPS-ProductProof, or MPS-Socially Qualified ring a bell? And how does this serve you?
Here's how it works
.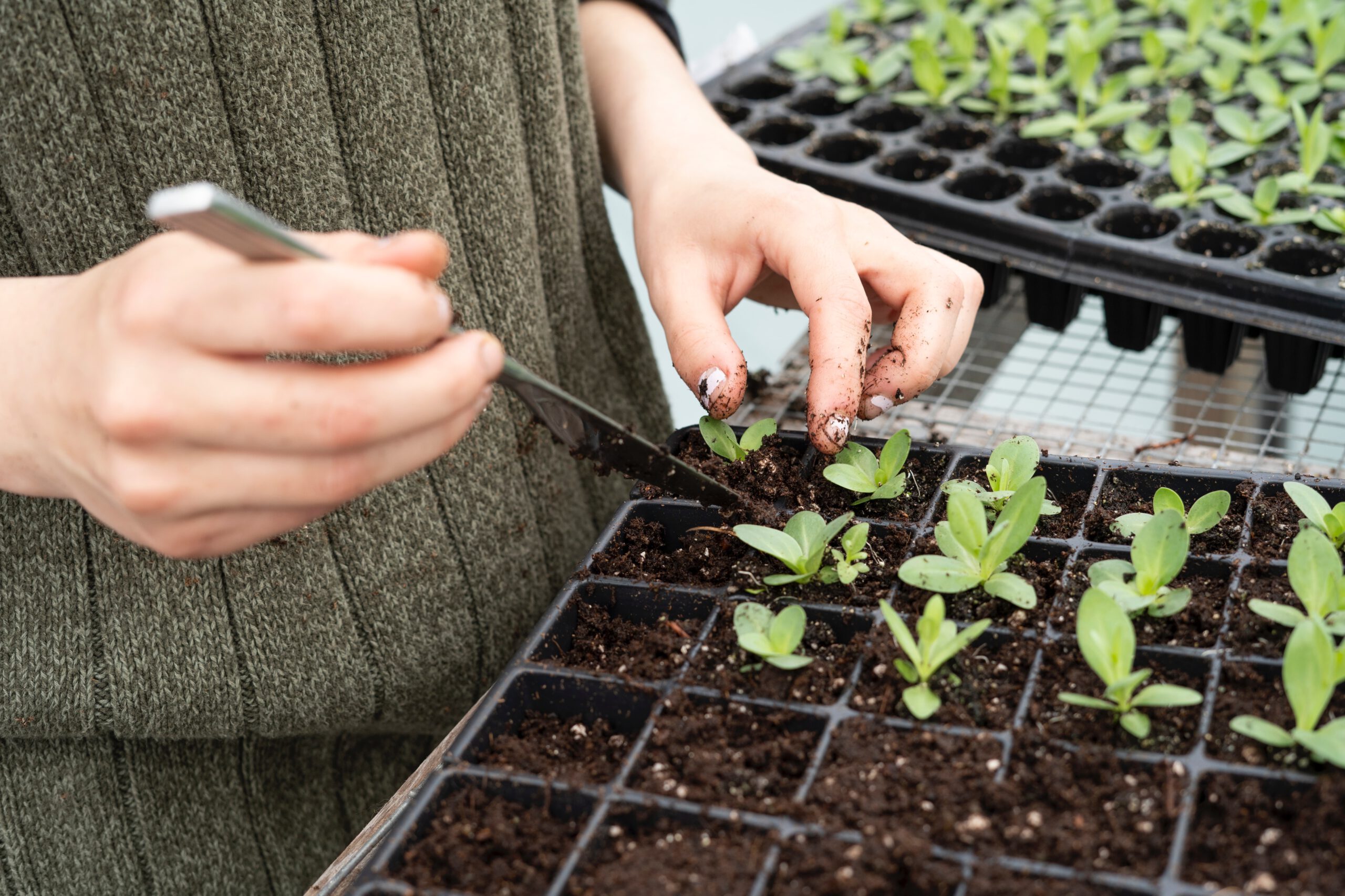 Natural Pest Control
Solutions from nature itself. That is what they work with at
Koppert Biological Systems
. Together with growers and in collaboration with nature, Koppert is committed to making agricultural and horticultural products healthier, safer, more productive, and more resilient. They achieve this by using natural enemies and microorganisms to combat pests and diseases, bumblebees for natural pollination, and biostimulants for healthy resistant plants.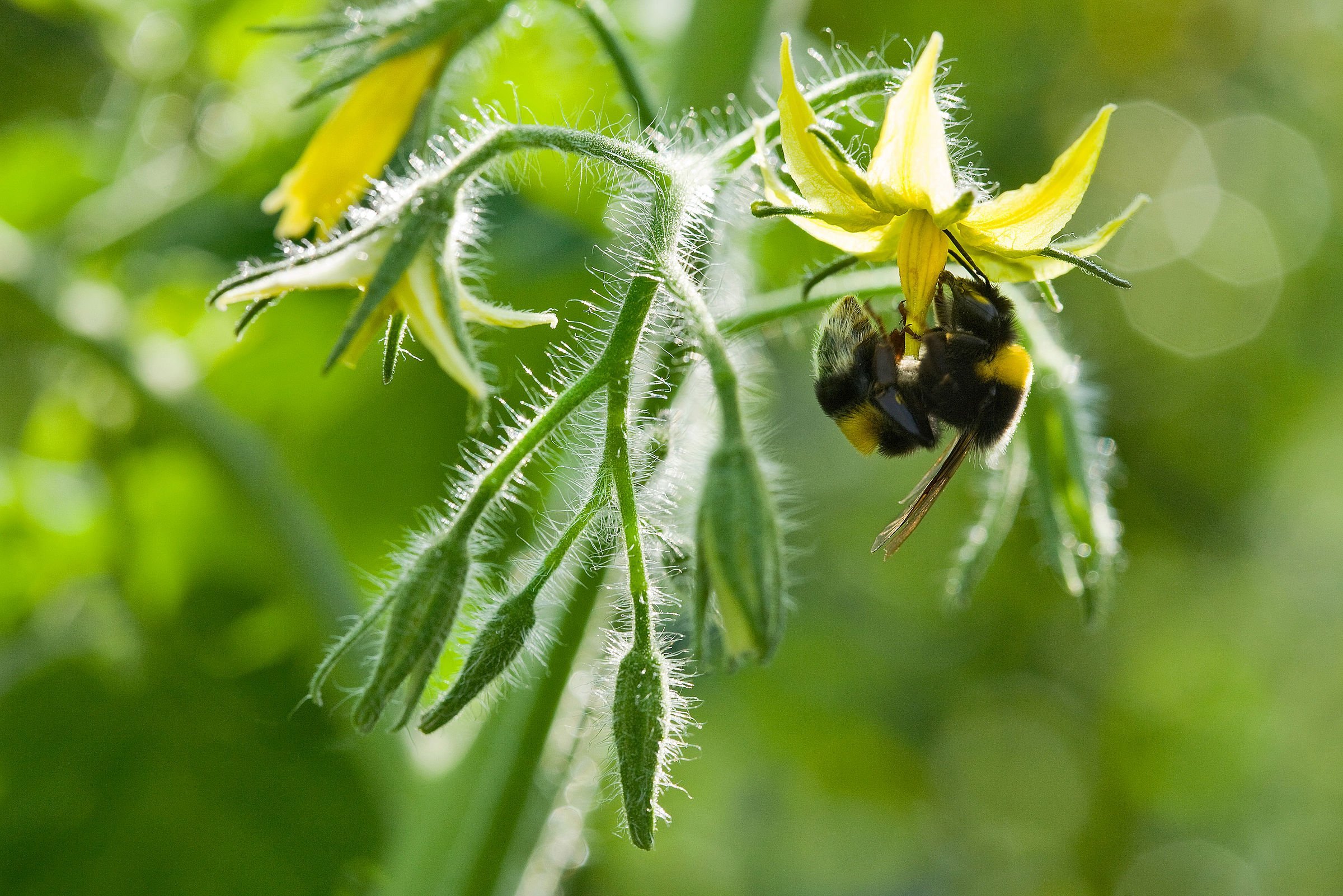 Knowing that 80% of bugs are good bugs,
Vip Roses
has opted against using harsh chemicals to treat destructive insects. Instead, they employ a safe, natural form of insecticide. An in-house scout is responsible for maintaining the balance of good insects to combat against any harmful insects. This organic method is referred to as "insects against insects". This approach also ensures the health of the soil in which the roses are grown. A healthier soil undoubtedly produces a healthier, heartier rose which can thus be enjoyed longer. Read more about their efforts
here
.

Bamboo Village Uganda CO2 Compensation
Bamboo Village Uganda
is a lot. A nursery, a plantation, a shop. Maybe you call it a movement. With the initial idea of planting and growing bamboo to absorb CO2, and offer carbon compensation to businesses, Bamboo Village Uganda has grown into a movement with lots of different initiatives. Read all about Bamboo Village Uganda
here
.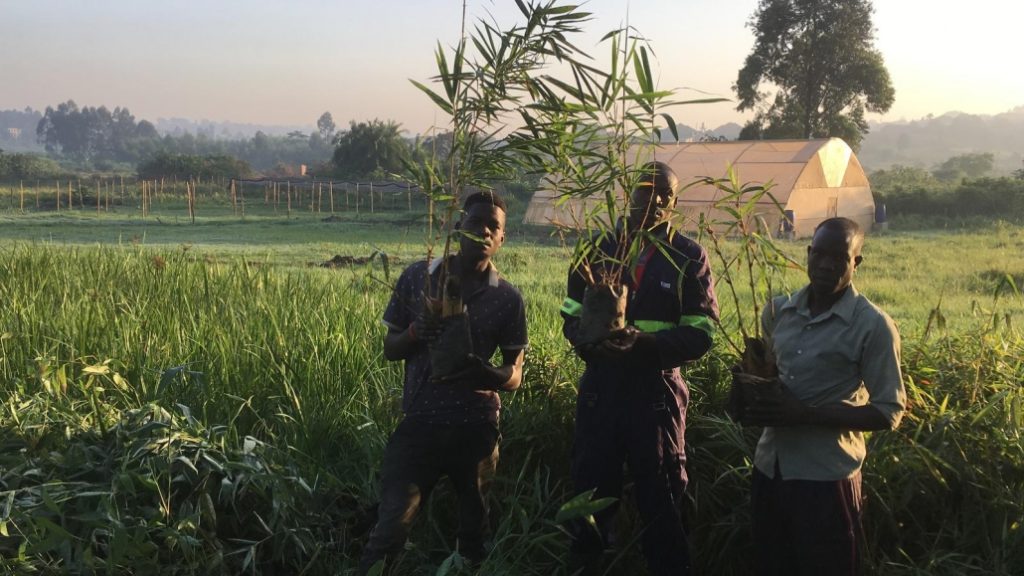 Carbon Neutral Flowers
Tambuzi
is the world's first rose farm to achieve Carbon Neutral Gold Standard Status and the first Kenyan organization to sign the UN Climate Neutral Now Initiative pledge. Besides their environmental efforts in solar energy, the use of as much biological control as possible, wetlands, and a 6-hectare dam which is fed only when the local Burguret River is in spate in the rainy season, they also invest back in the community around them.
Here
you can read more about the farm and their efforts towards sustainable growing.
These days, an important extra asset to any flower is an environmentally friendly neutral production. For three years,
Tesselaar Alstroemeria
has been calculating its environmental footprint and has made
large steps in terms of sustainability
. The CO₂ during the production of their
alstroemeria Mistra
l is entirely compensated by planting forests in Bolivia through the
Trees for All Foundation
. This makes their alstroemerias a good choice for environmentally conscious florists who wish to offer their customers sustainable flowers.
Sustainable Initiatives in Floriculture Packaging
Paper vs Plastic. Nowadays, more and more people ask for paper and cardboard solutions, instead of plastic ones. But what is more sustainable packaging? Which packaging is better? A paper one? Or a plastic one? A simple question, but not such a straightforward answer. In
this article
, Koen Pack shares their view with us on sustainable packaging. The last word about the most sustainable packaging material has not yet been spoken, but at
Circular
they know for sure. If actually recycled, plastic is better than the alternatives when it comes to packaging in floriculture. Circular Plastics is a company that has set up a system in which polyethylene (PE) and polypropylene (PP) sleeve covers are 100% collected and 100% re-processed via modern upcycling techniques. Read more about this subject
right here
.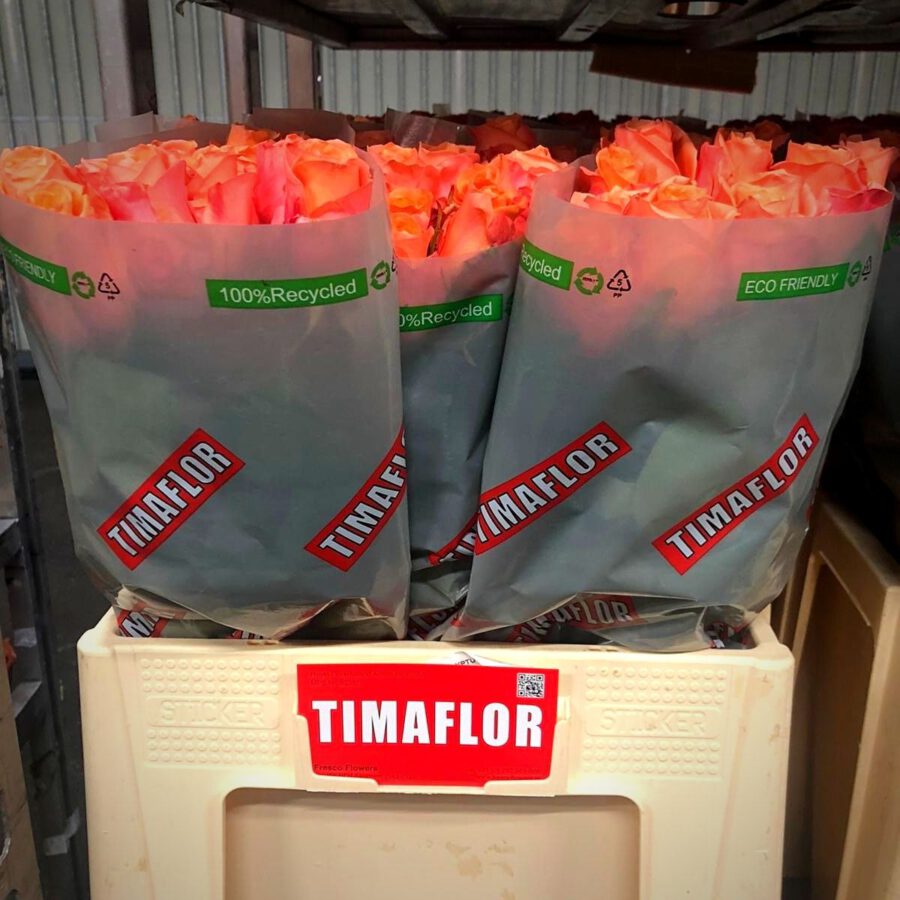 Growers strive for the lowest possible CO2 emissions. They are Global or MPS-Gap and MPS-SQ certified, which means they meet strict requirements in terms of product traceability, hygiene and social aspects.
Decorum
launched a 'Feel Green' range. Feel Green products are Product Proof, which involves a transparent process for the registration of the correct (organic) crop protection. The packaging and the label are made of degradable and renewable materials. The use of plastic is minimal. Read more about Feel Green
here
.
Breeders That Invest in Sustainable Solutions
A great example is
Interplant Roses
, a breeder that strives to have as little impact on the environment as possible. As well as a fully enclosed hydroponics system with no discharge to the environment, and the widely acclaimed wetland which deals with reverse osmosis waste, at the same time providing a home to a wide variety of birdlife, the company has now added a grid-tied solar energy system which at its peak can provide almost 100% of its power requirement. Read more about their efforts
here
.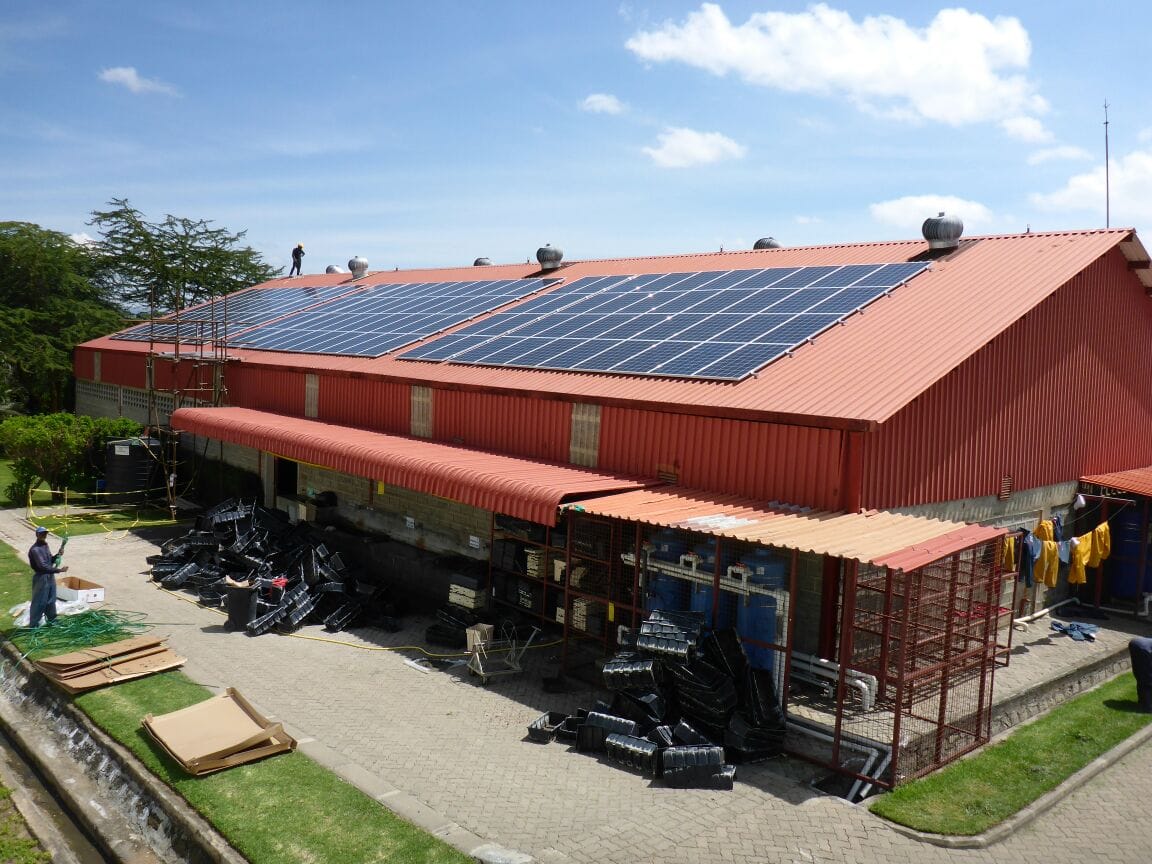 Creating a More Sustainable World
The Waitrose & Partners Foundation was created in 2005 to help improve lives and create better opportunities for the people and communities who grow, pick and pack our fresh produce. They continuously work in a plethora of areas to not only support these communities but also to create a more sustainable world at the same time. Find more information here.
Marginpar
embraces the need for more sustainability. They want to go beyond compliance within the country's legislation and strive to meet international best-practice standards in our industry. The farms actively pursue benefits to people – their force and communities – and the environment. Two Marginpar managers, Managing Director Rob Koning and CEO Richard Fernandes proudly tell about how 'Kaizen' – the constant need for improvement – is linked to sustainability in floriculture. Read more about this
right here on Thursd
.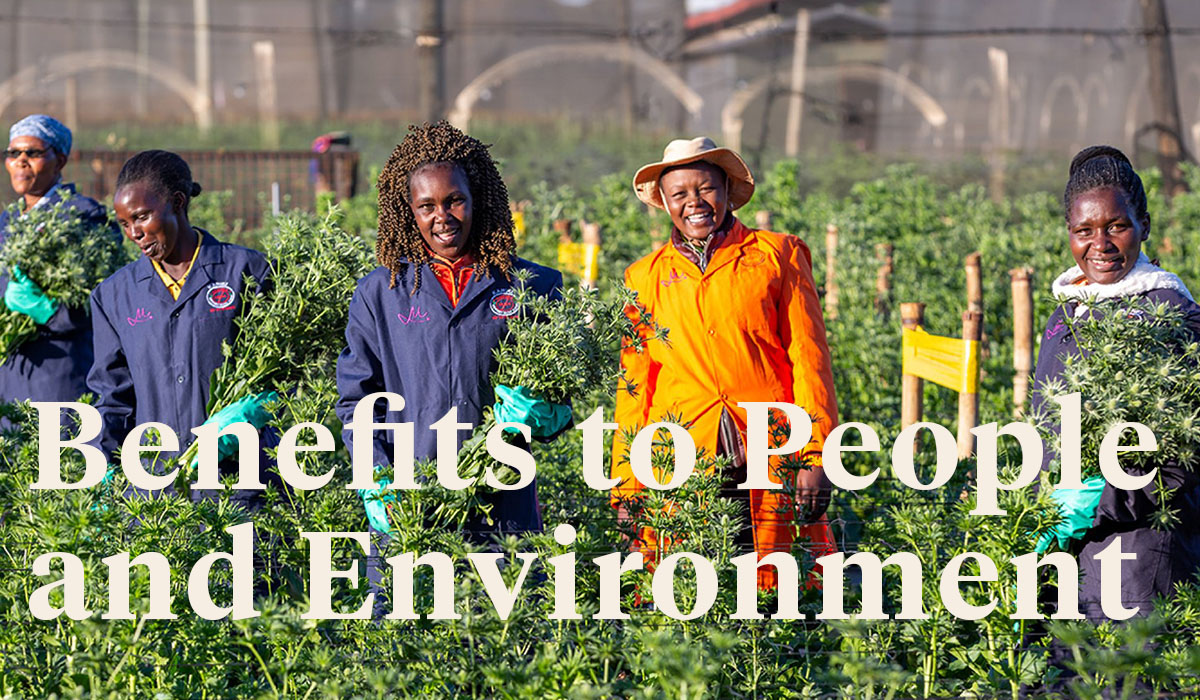 Sustainable Initiatives in Floristry
Florint
, the International Florist Organisation, has approved a proposal to establish a new worldwide 'Sustainable Florist' standard, at its General Assembly on 16 October 2020. The standard, developed together with experts from SMK, sets a firm baseline in ecological and social responsibility for florists. Florint will roll out the Sustainable Florist guideline and certification system globally in the coming years. Read more about Sustainable Florist
here
.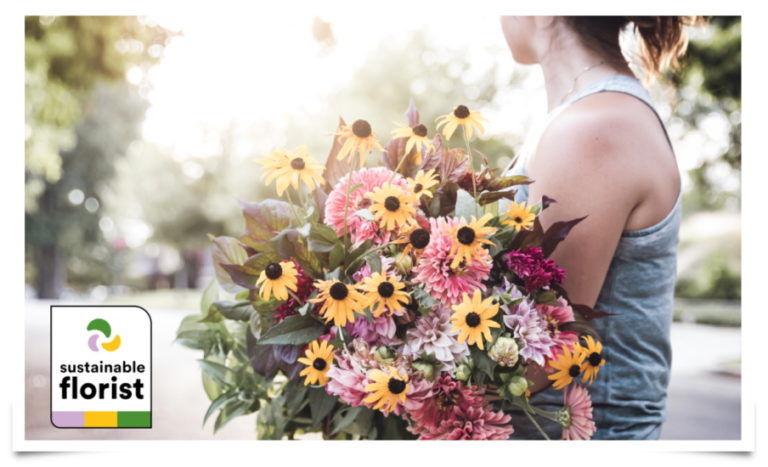 Florists are also contributing more and more to sustainability in floriculture. A great example of this is Tobey Nelson's article about
The 6 Biggest Problems with Floral Foam
and the choice to work completely foam-free. But choosing to work with locally grown flowers helps too. Lots of people are tuned in to the farm-to-table movement. The phrase "Slow Food" is now a pretty familiar one. But how about "Slow Flowers"? Read about "slow flowers"
here
.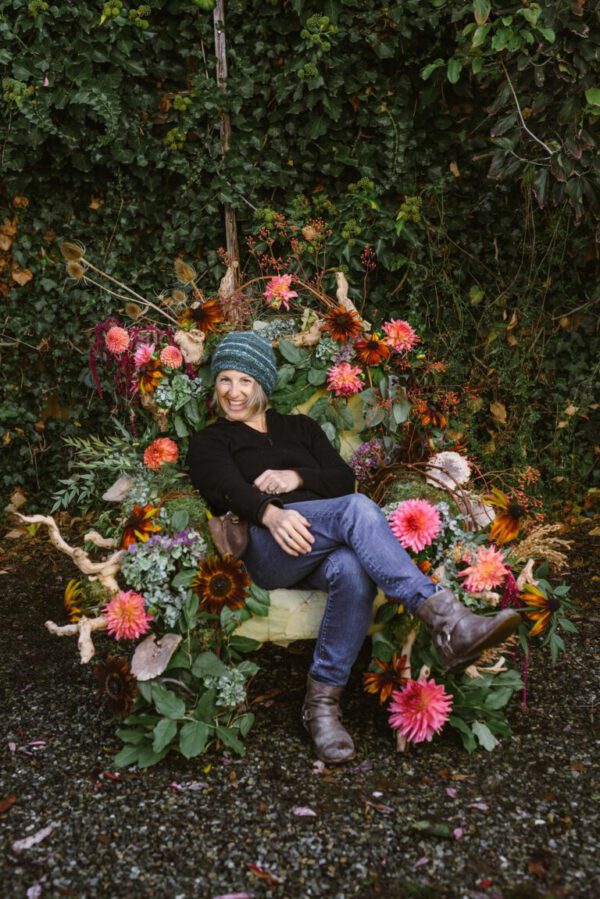 Calculate Your Carbon Footprint
Sustainability sells, but where to begin? When you're willing to take the leap into sustainability, you soon get lost in the jungle of environmental impact. What is exactly the environmental impact of your company and how do you calculate that so-called footprint?
Greenhouse Marketeers
helps you get started and explains to you how it works in
this article on Thursd
.