The Mandevilla Diamantina collection is a true gem in the garden world. Their shape, let alone their colors and the way they move through the garden, adding more texture makes these beauties one of the best pot plant options out there. Give your garden a little push and extra beauty with these plants!
Florensis' Mandevilla Diamantina Plants Take Over Gardens
The Mandevilla Diamantina series is a beautiful and popular group of plants that have taken the gardening world by storm. If you're not very familiar with the collection yet, no worries, you'll get all the information you need on why your next garden plants should indeed be Mandevilla Diamantina varieties. Along with exploring the origins of the series, the characteristics of the plants, and how to care for them, you'll also get a clear understanding of what types of varieties are included in the three different segments of the Diamantina series by Florensis.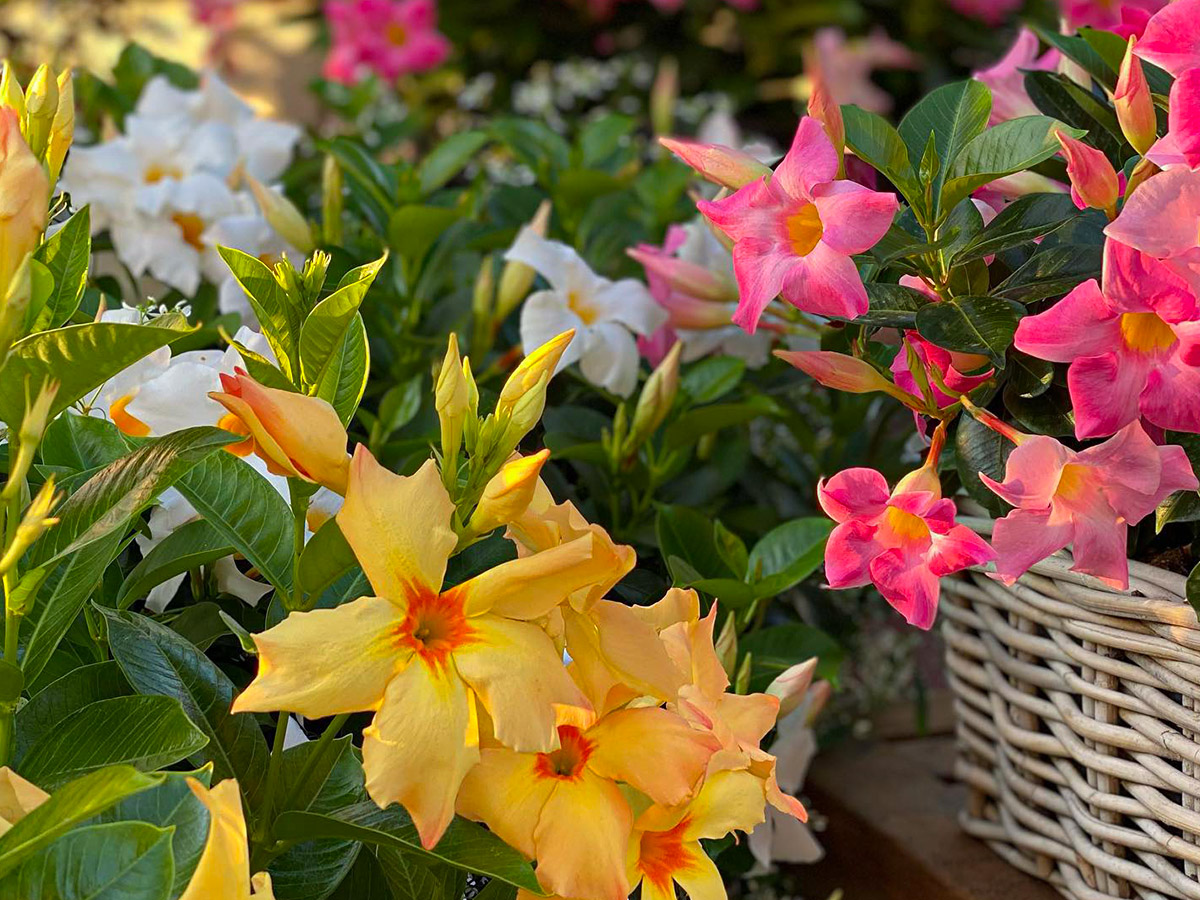 Origins of the Mandevilla Diamantina Series
Florensis is a leading horticultural breeding company that specializes in developing and producing new varieties of plants. This series is one of their most successful creations, having been developed through years of breeding and selection.
The series is named after the Brazilian state of Diamantina, where the plant was first discovered. Mandevilla is a genus of flowering vines that are native to Central and South America. The Diamantina series is a hybrid of several different Mandevilla species, resulting in a plant that combines the best characteristics of each.
Characteristics of Mandevilla Diamantina Plants
The Mandevilla Diamantina series is known for its large, showy flowers that bloom from late spring until fall, making them an extra favorite when the best season of the year comes along — summer. The flowers are trumpet-shaped and come in a range of colors, including white, pink, red, and burgundy. The foliage is dark green and glossy, providing a beautiful backdrop for the flowers.
The plants are climbers that can reach up to six feet in height. They are well-suited for growing on trellises, arbors, or other structures, but can also be grown as trailing plants in hanging baskets or containers. Now you know why and what makes these the perfect garden choice! The Mandevilla Diamantina series is a relatively low-maintenance plant that is easy to grow.
It thrives in full sun or partial shade and prefers well-draining soil. Regular watering and fertilizing will help the plant to bloom continuously throughout the growing season. Now, time for the visual goodies! You're about to meet some of the varieties found in each of the Mandevilla Diamantina segments.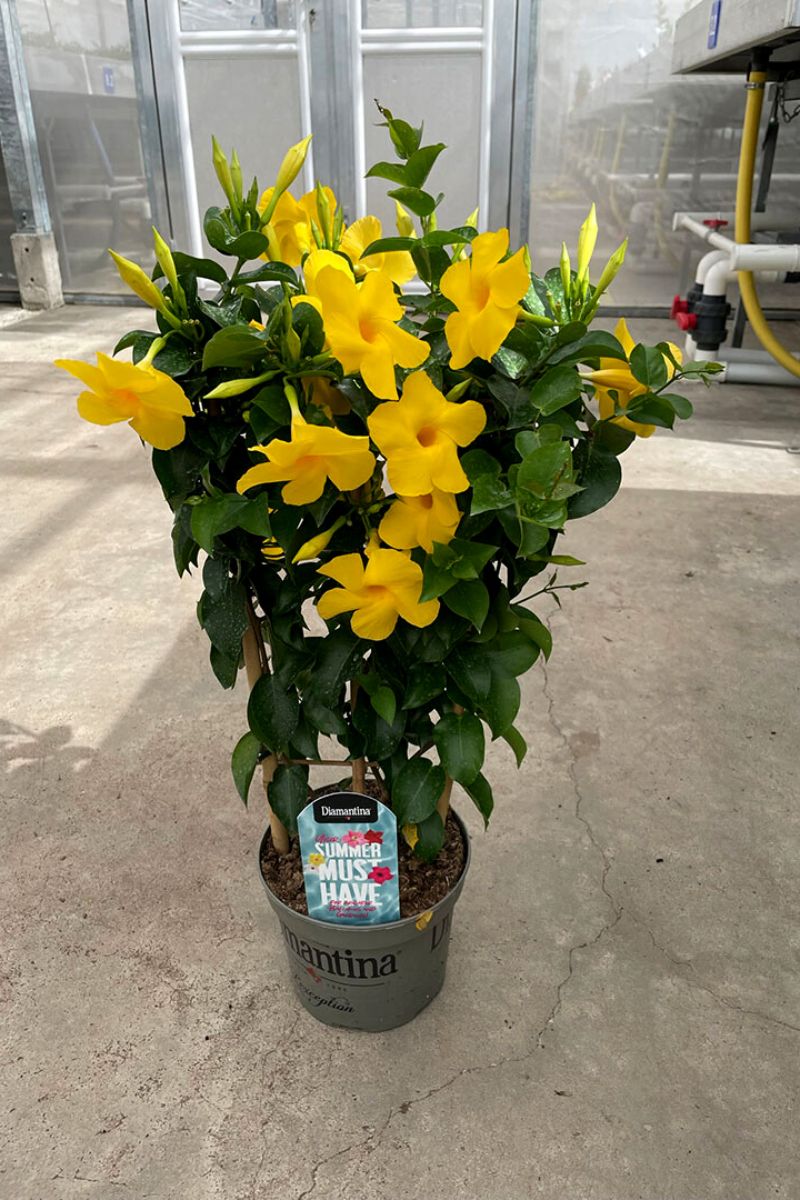 Perfect for Outdoor Spaces
If you feel there are empty spaces in outdoor spots at home, then probably it's a sign that you're in need of colorful plants to invade not only your garden but even hanging baskets. One of the best parts of having Mandevilla Diamantina varieties outdoors is their ability to instantly brighten any space, especially when placed in hanging baskets or pyramids. When they're seen on hanging baskets, they immediately add more of a flowy texture to any desired space.
Make sure to impress your next guests by placing your favorite Mandevilla Diamantina varieties all around your garden or make them hang around the beauty of your home. This will definitely attract the sight of many!
Mandevilla Diamantina Opal Series
The Mandevilla Diamantina Opal is in fact one of the best series for standard Mandevilla, which features 4 stupendous colors that make a great garden fit. Opal is very good for medium-large pyramids and racks or bigger baskets. As a bonus, Florensis also offers Mandevilla lovers the first real yellow Mandevilla named 'Citrine'.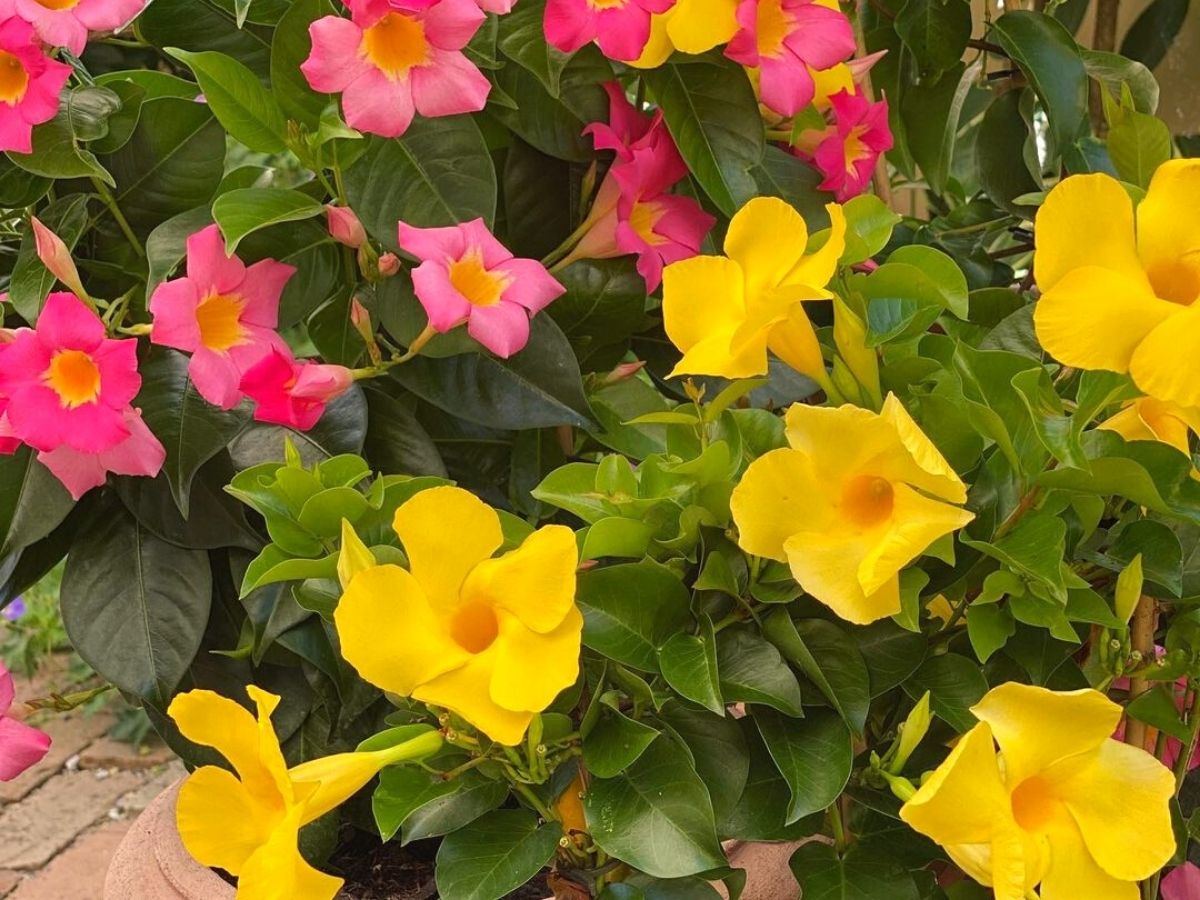 This variety has a different plant habit and growth but makes a perfect product, which will fit the other colors in this series. Some of the benefits you'll encounter when planting some of the varieties found in this series are uniformity in blooms as well as the widest range of colors.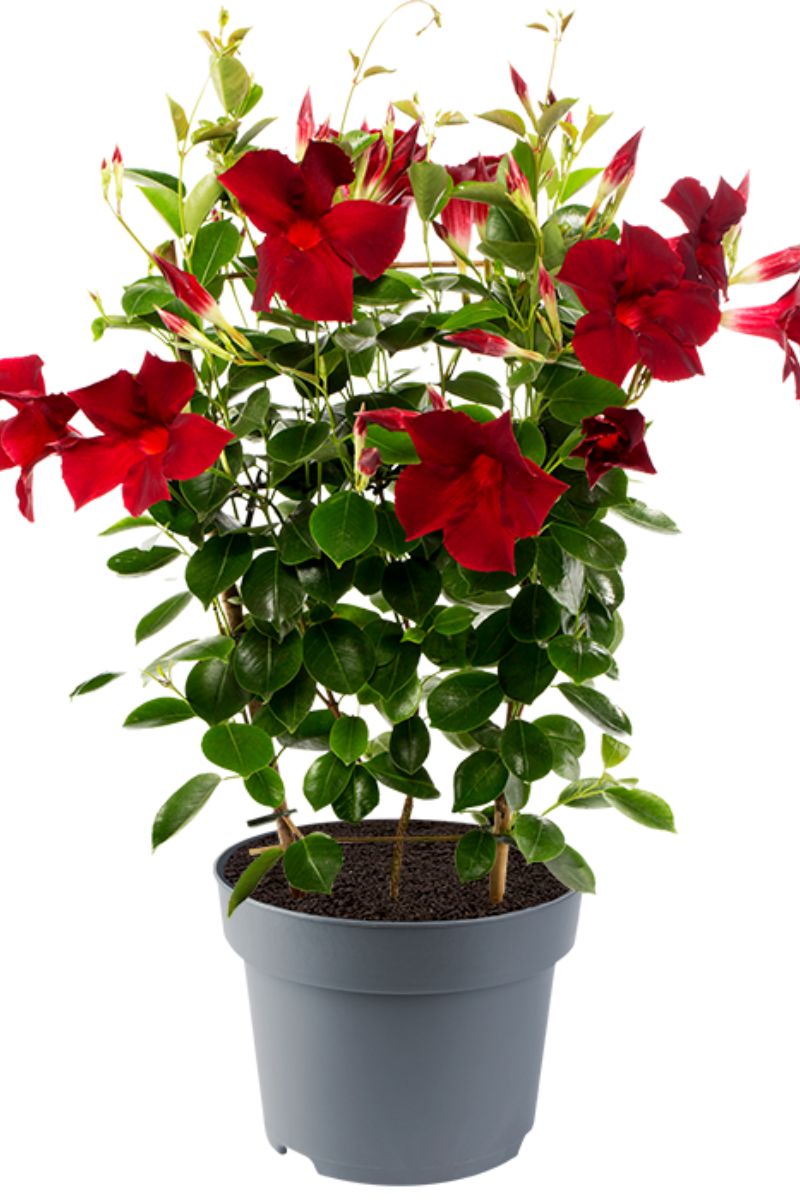 Mandevilla Diamantina Agate XXL Series
This is the most vigorous series in Florensis' Mandevilla range. Agate XXL is a spectacular Mandevilla series with extremely big flowers for large containers and pots. The plants have big leaves and flowers and are very suitable for large pyramids and racks. If you're looking to add vigor to your garden, Agate XXL is what it needs.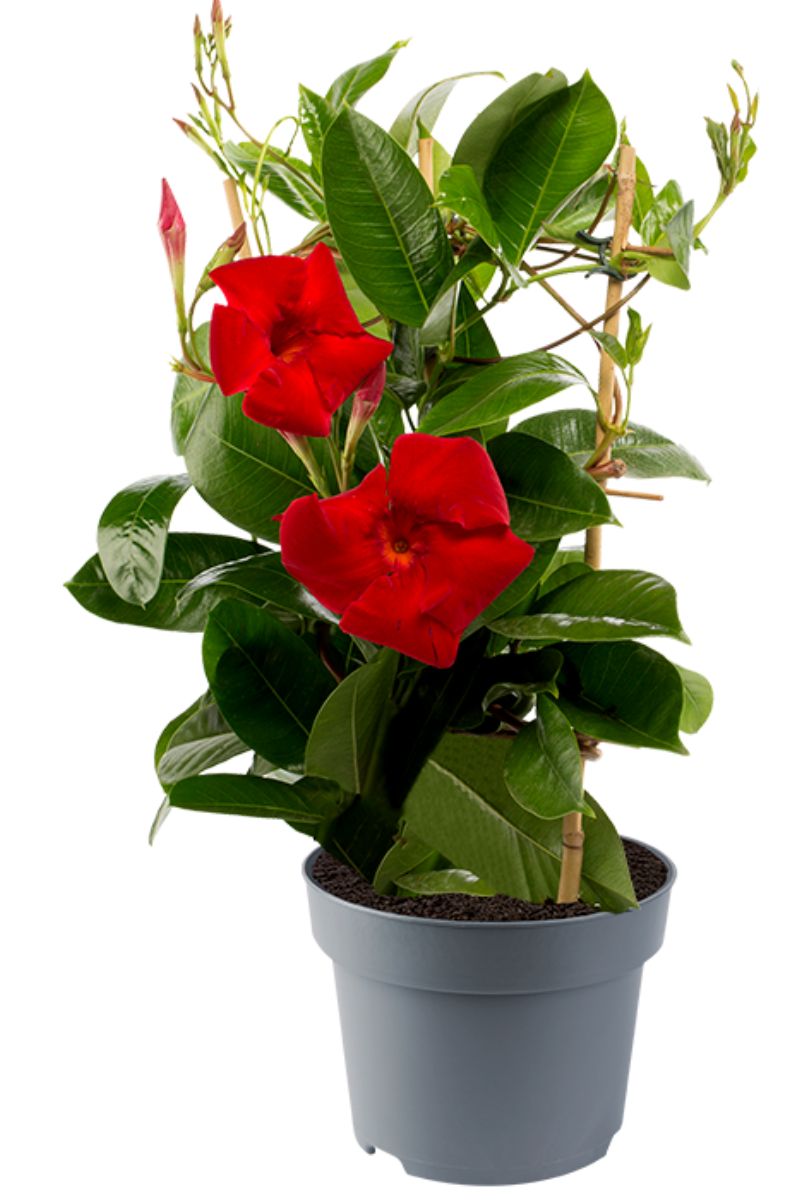 Mandevilla Diamantina Jade Series
Exclusive by Florensis, the Mandevilla Diamantina Jade series is the first real compact series on the market. Jade includes a unique range of colors that makes life easy for high-mass growers who like to produce in 10-13 cm pots.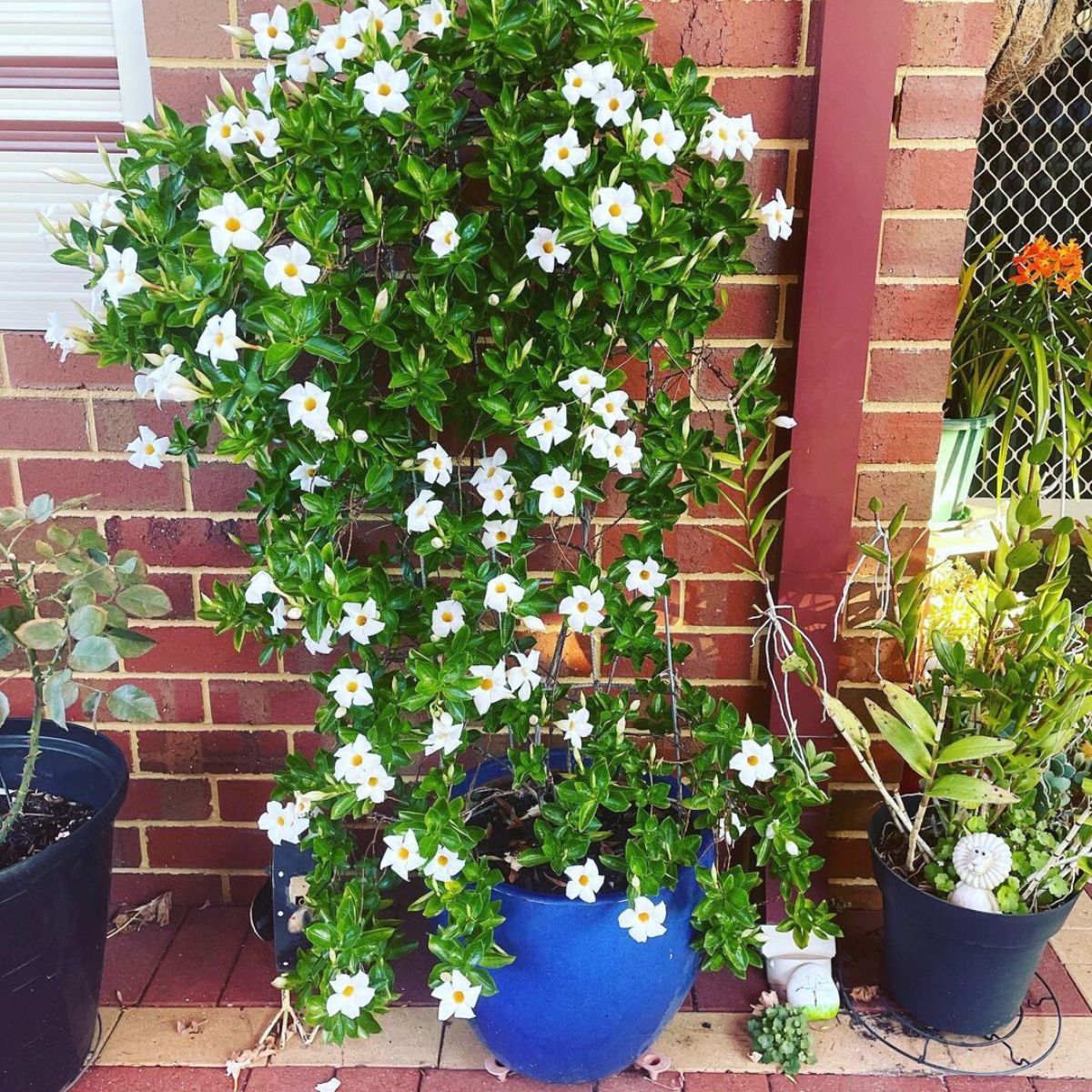 These plants do not need support and will flower with bright-colored mid-sized flowers. Jade is more day-length neutral making it one of the first flowering Mandevilla.
An Extra Dose of Inspiration to Use Mandevilla Diamantina Plants
The best way of exploring possible garden outcomes using Mandevilla Diamantina plants is through social media and examples of people that love having these beauties planted in their patios. If you're in need of inspirational colors as well as how to plant them, make sure to search for #mandevilladiamantina on Instagram to get the perfect inventiveness for your future garden. There's one thing that can't be denied though, the Diamantina series is perfect for every garden out there, no doubt.
Caring for the Plants
To care for the Mandevilla Diamantina series, it is important to provide it with the right growing conditions. Here are some tips for keeping your plants healthy and vibrant:
Light: The plants need plenty of sunlight to bloom, so be sure to plant them in a sunny location. If growing indoors, place the plant near a sunny window.

Water: The plants prefer well-draining soil and should be watered regularly. Be sure not to overwater, as this can cause root rot.

Fertilizer: The plants benefit from regular fertilization during the growing season. Use a balanced fertilizer and follow the instructions on the label.

Pruning: To encourage bushier growth and more blooms, prune the plant in the spring. Remove any dead or damaged growth and trim back the stems by about one-third.

Winter Care: In colder climates, the plants may need to be brought indoors during the winter months. Keep them in a cool, bright location and reduce watering.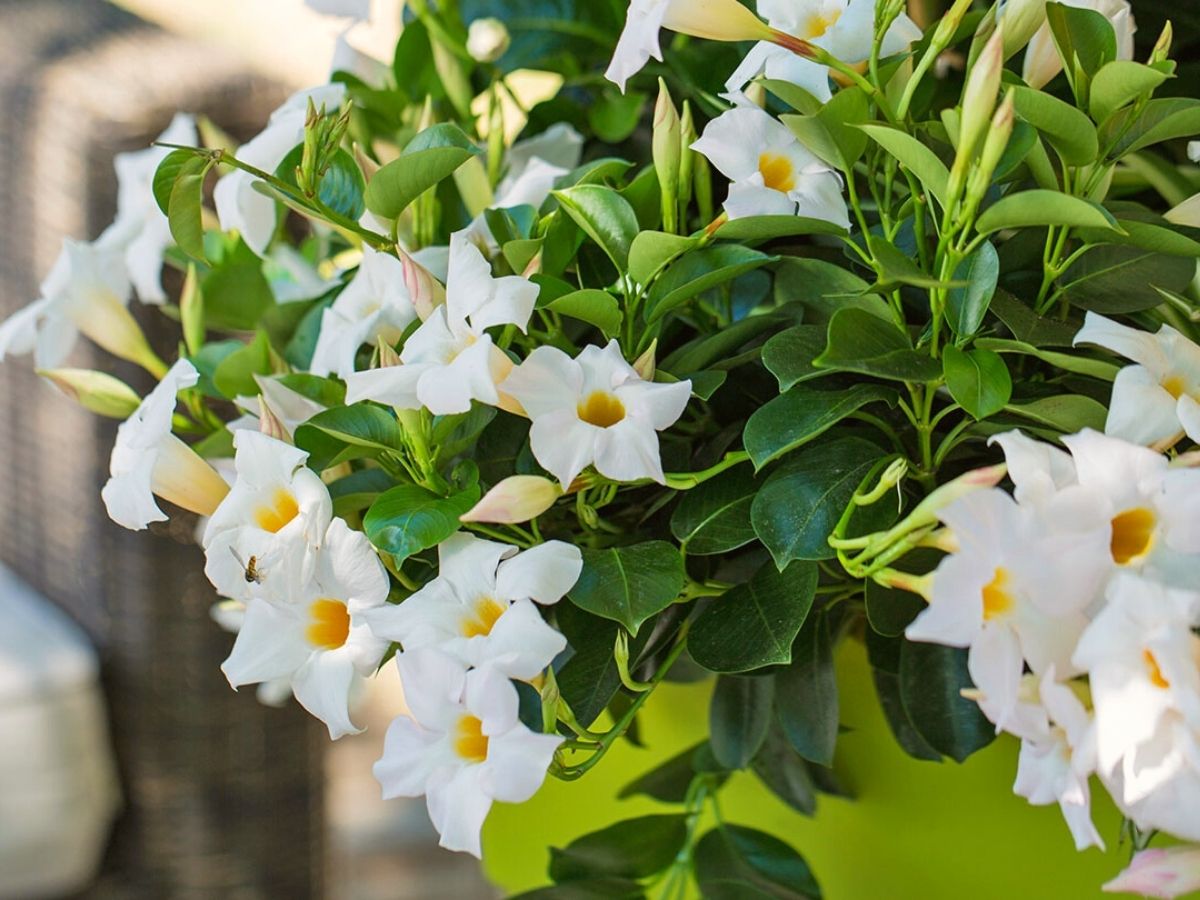 In conclusion, the Mandevilla Diamantina series by Florensis is a beautiful and easy-to-grow plant that is sure to add a touch of tropical elegance to any garden or indoor space. With proper care, these plants will reward you with stunning blooms and lush foliage year after year.