With a growing interest from florists and floral designers, sanguisorbas have continued to steadily gain popularity in virtually all areas. A flowering plant that has numerous qualities that a florist would find perfect for their compositions, this flower is unique in many aspects. It, for instance, has ideal lengths and can grow to up to two meters tall. It also bears beautifully colored blossoms perfect for bouquets. What's more, this flower has a naturalistic prairie look which enhances the floral compositions in which it is used.
With flower farms in Kenya, Ethiopia, Tanzania, and Zimbabwe, Marginpar is known to grow some of the most uniquely exquisite flowers, and also partner with different breeders. Dutch flower breeder Jan Star runs BD Flowers (Blessed Dream Flowers), a nursery based in Rijnsburg, Netherlands, and has teamed up with Marginpar, to produce a new variety named Sanguisorba Red Dream. This variety promises a year-round availability of this flower, whose ideal qualities saw it catch the attention of Marginpar.
Sanguisorba Red Dream: A Matchmaker in Bouquets
Jan Star, who has 28 years of experience in the flower industry, says Sanguisorba Red Dream, which is now grown on Marginpar's farms in Africa, is a flower that makes any floral arrangement uniquely special.
This is especially so when the flower is used as a matchmaker in a bouquet, a quality that makes it a really special addition to any floral creation or arrangement.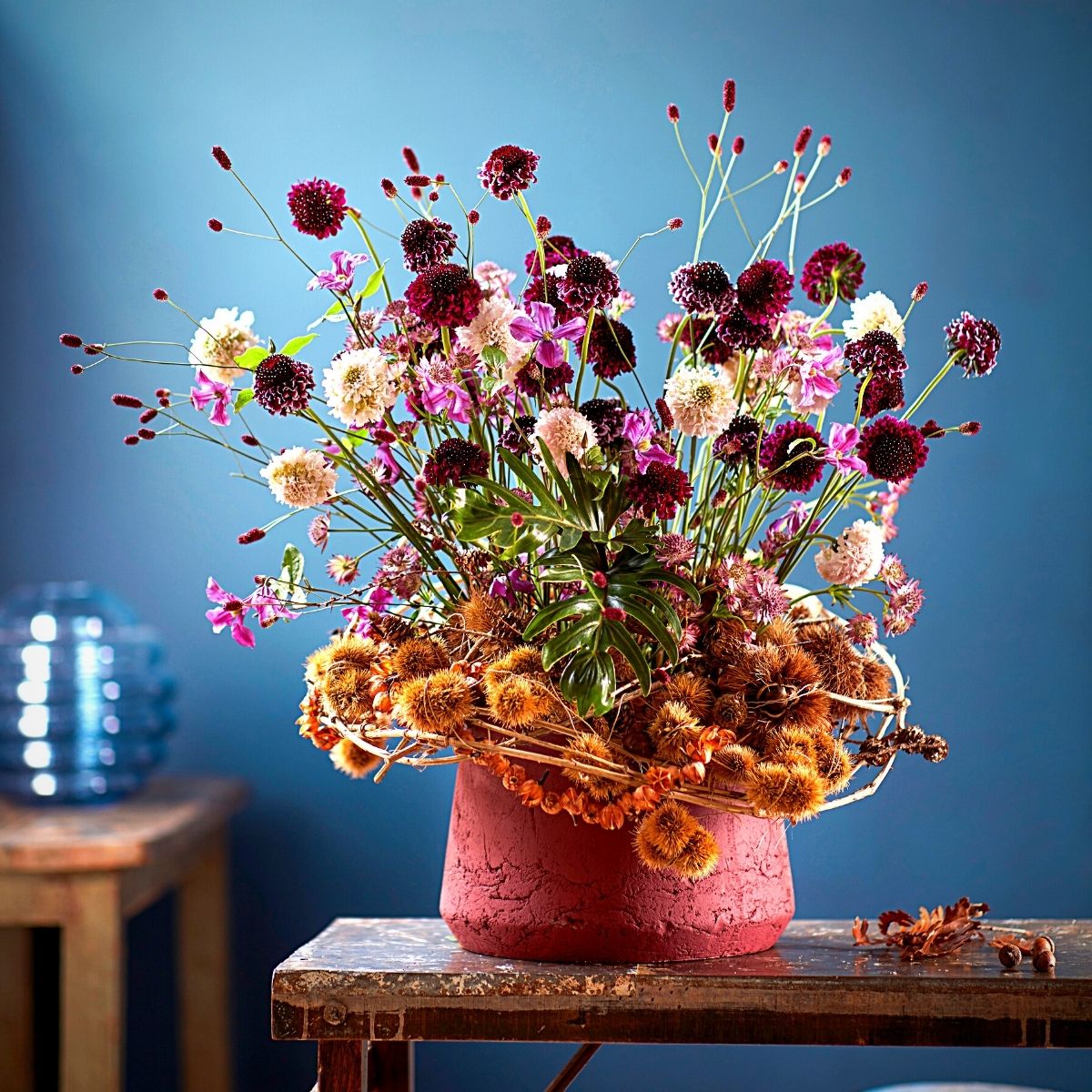 Jan says:
"This flower is really unique in many aspects. The long slender stems give it an airy feel, while the small red flowers that it produces create a kind of special effect on the bouquet. It makes for quite an unforgettable rustic feel in the floral composition."
The little-known breeder had, for some time, been experimenting with different varieties of this flowering plant and ultimately found one - Sanguisorba Red Dream - which possesses all the qualities that are just perfect for flower arrangements.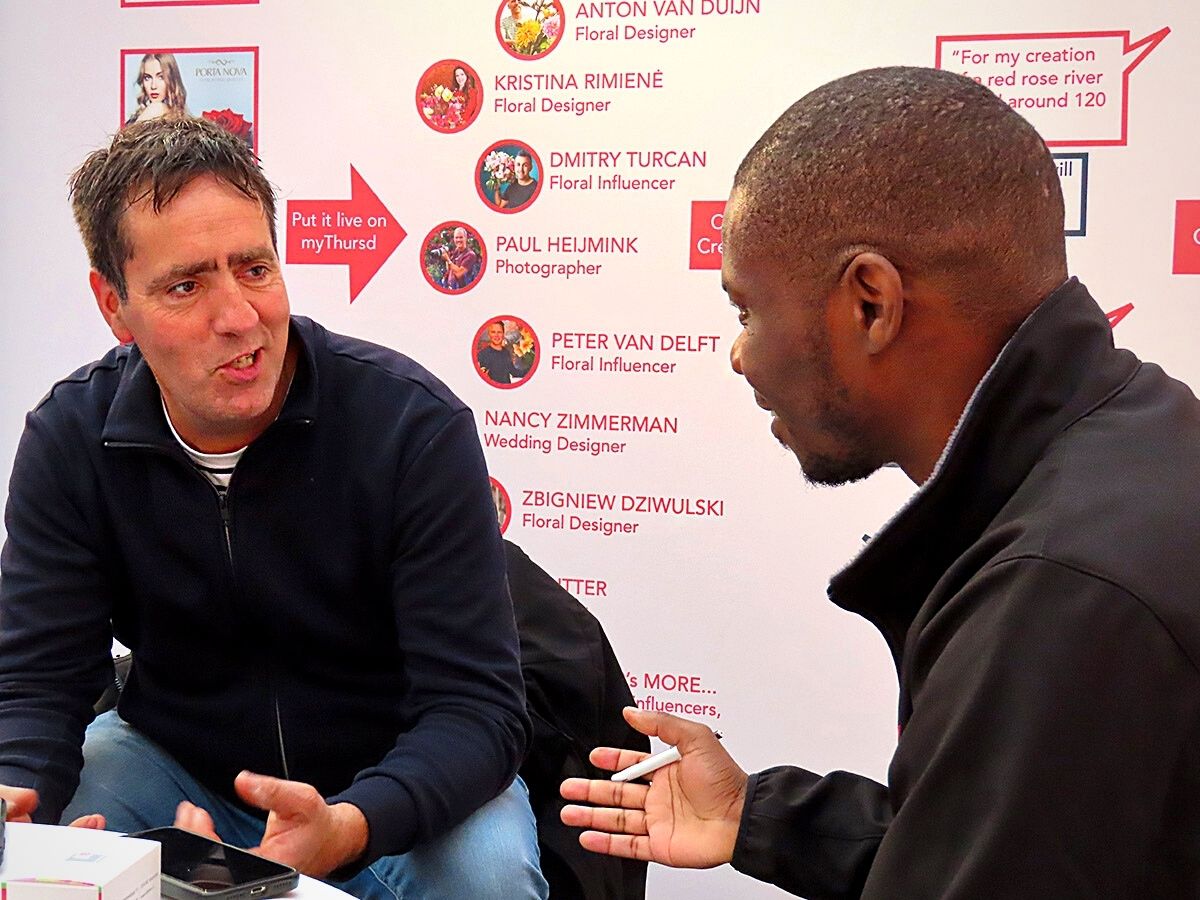 Qualities That Make Sanguisorba Red Dream Remarkable
For starters, it is the flower's long vase life that's quite the catch for floral designers and florists. This flower, Jan says, can stay fresh for up to two to three weeks if all conditions are perfect.
The slender stems, small red blossoms, and its year-round availability in ideal conditions, also make it an attractive option for floral designers and florists looking to add a touch of naturalistic elegance to their bouquets.
Jan advises:
"For ideal results in bouquets, Sanguisorba Red Dream should be cut at the right stage. For instance, all the flowers need to be fully red-colored, and the flowers should be between 75 cm and 90 cm tall. You may not get the best results if you don't cut them at their right stage."
What's more, there's a lot more that makes this flower, which secured second place in the Glazen Tulp 2021/2022 competition by the professional jury of Royal FloraHolland, so special; it is light enough and can easily be transported whenever and wherever one wants to use it.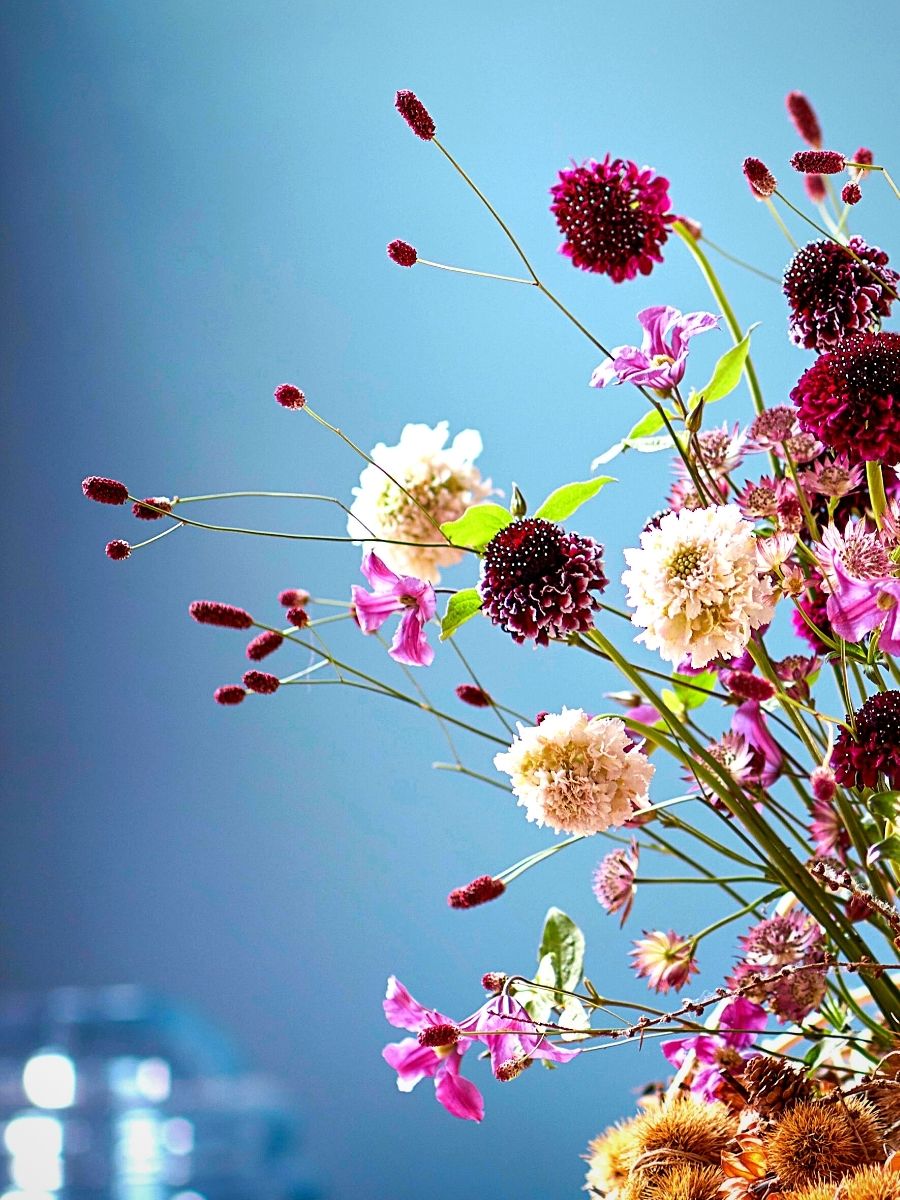 Marginpar's Partnerships With Breeders
Marginpar often partners with different breeders, regardless of whether they are big, small, or if they are national, or international. This factor contributed to its collaboration with BD Flowers. Plus, Jan has bred a very strong variety of sanguisorba that is ideal for the grower. For him, the idea to collaborate with Marginpar was borne out of the quality of flower products that the grower produces. Jan is clearly happy with Marginpar as a grower when he says that they grow its flowers to the greatest perfection, including his sanguisorbas.
On what makes for a perfect sanguisorba, Marginpar adds:
"Quality is priority number one. And that is also something that Marginpar considers to be of paramount importance. You also look at distinctiveness, uniformity, strength, color, shelf life, disease resistance and, in connection with ramifications, also processability. You don't want the branches to all 'tangle' together. The special thing about the stately Sanguisorba Red Dream is, in addition to the above points, this variety is very light-hearted, just as Jan himself enthusiastically describes it. The little ones look for space and have long stems."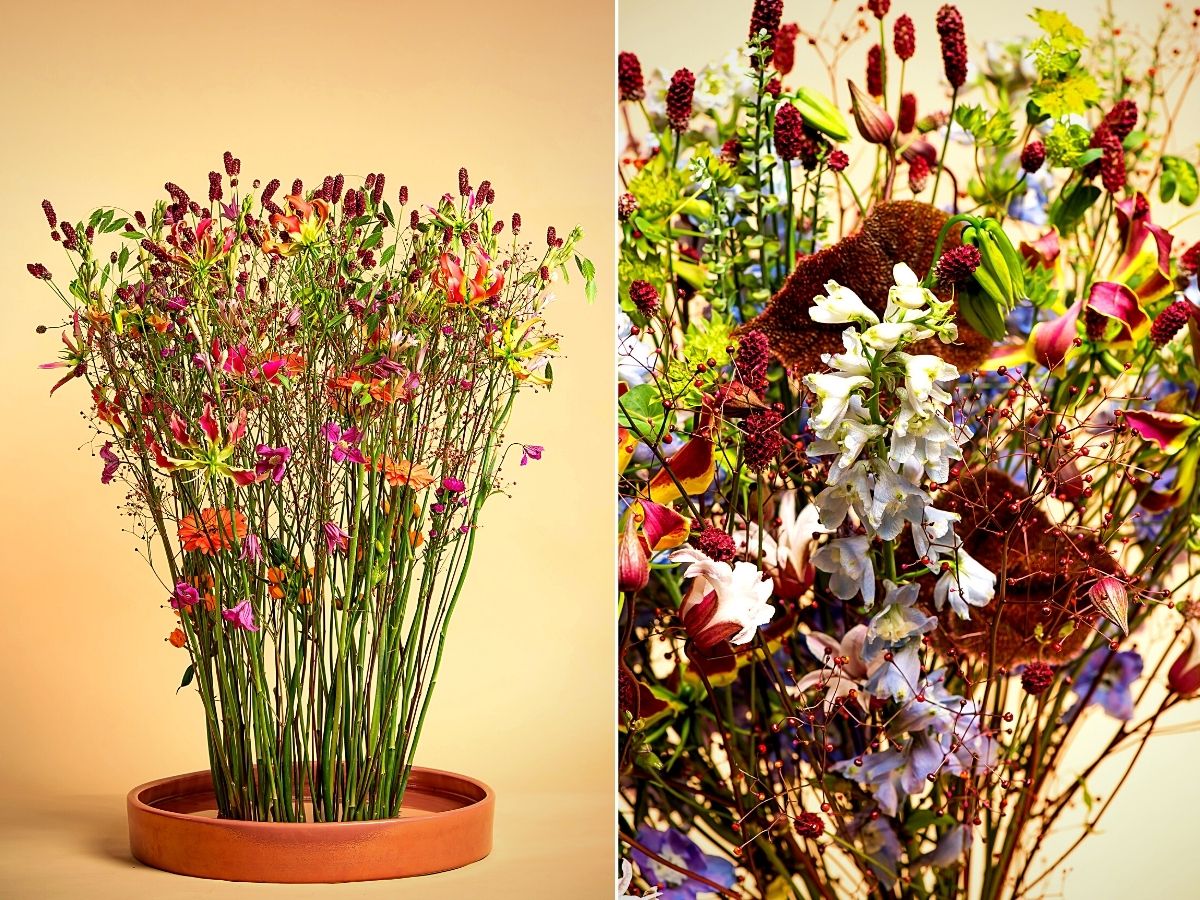 The flower grower believes in choosing ideally just one strong breeder per product group to fill its basket of unique summer flowers, instead of working with many breeders, who each compete against each other. It is important to always find the right breeder who has years of experience in producing the product themselves.
Marginpar's Thoughts on the Partnership With Jan Star
Bart Merkus, the Product Development Manager at Marginpar, indicates that currently, the flower company grows the sanguisorba in three regions, Ethiopia, Kenya, and Zimbabwe. Each of the regions varies in climate specifications, thus complementing each other and ensuring constant, year-round availability of the flower for the buyers. And for this reason, Marginpar is satisfied with the partnership with Jan Star, and the flower.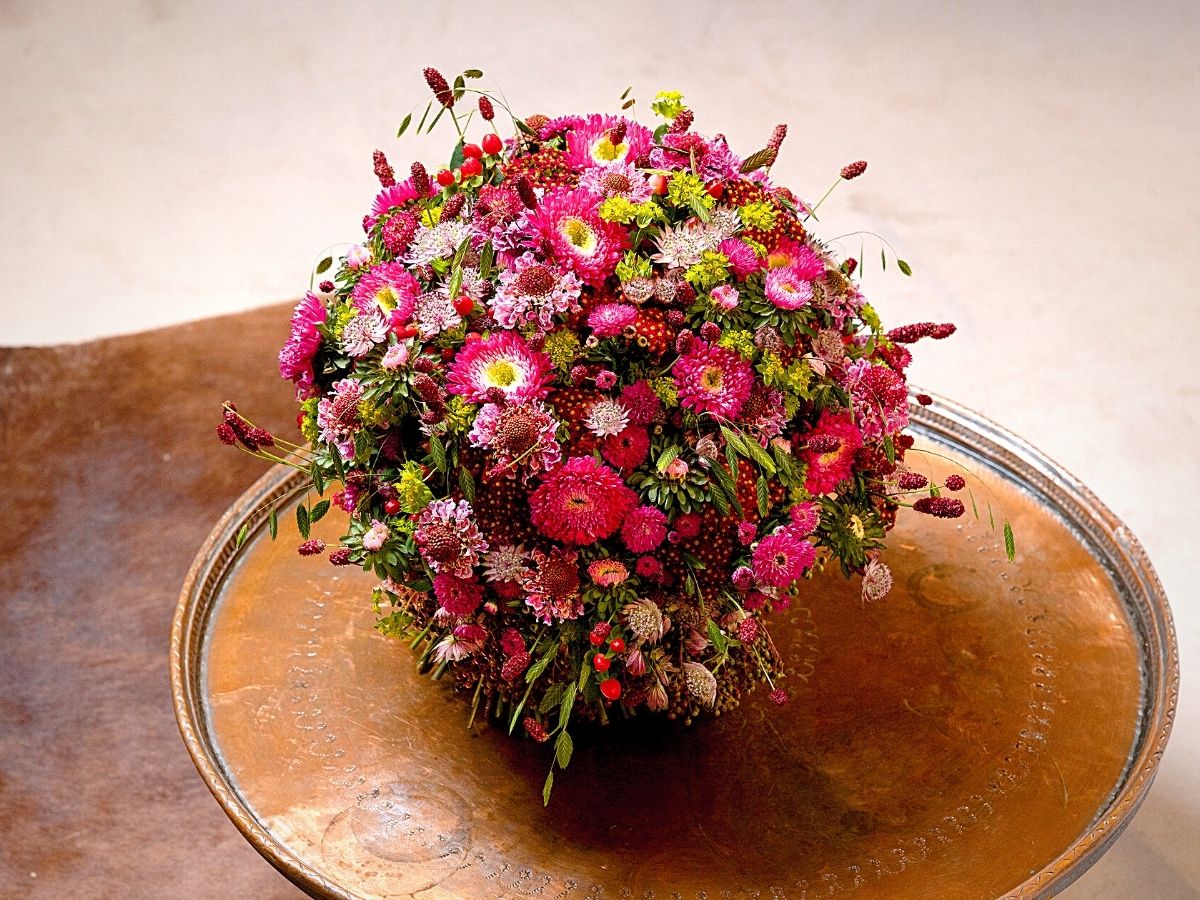 Bart says:
"We are lucky to have found Jan, who is not shy of sharing his thoughts and ideas. We are very happy to work with such a strong breeder, who has a great idea for finding a variety that just works. So, together, we can be the first to have a year-round supply of Sanguisorba Red Dream to the European market. For now, we are working our way into growing a premium product that has qualities like strong stems, and nice deep red flower tips. The area where we grow the product is still expanding because we see more market potential going forward. We have only just begun!"
About the flower, Bart explains that the Sanguisorba Red Dream has outstanding performance when it comes to disease resistance in the field. This is a very important quality for Marginpar as the flower grower always strives to use as few corrective measures as possible. The flower, therefore, grows by itself, without too much intervention.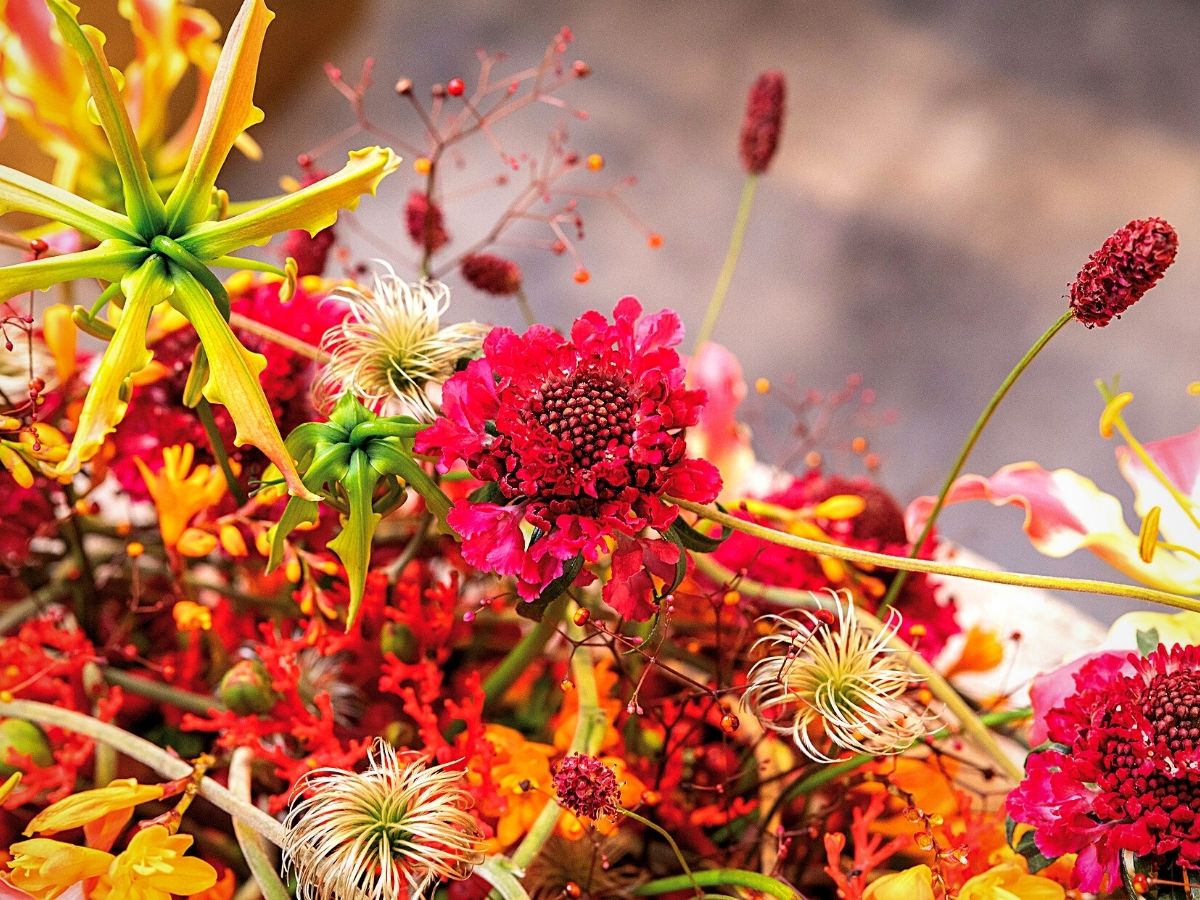 Bart further reveals that the Sanguisorba Red Dream was on-boarded onto the Marginpar portfolio within a very short time. Although this decision was not risk-free, the grower has no regrets about choosing this aggressive market approach. Therefore, with its keen focus on innovation, Marginpar decided to take a deep dive and only look ahead from there onwards.
Well, this deep dive has not gone unnoticed, because you can be sure that Sanguisorba Red Dream will steal the show in many floral designs from now on.
Header and feature image by BLOOM's.