Located roughly 60 miles northwest of Kenya's capital Nairobi, Naivasha is a small picturesque town that has over the years earned a remarkable reputation for being the capital of Kenya's flower-growing industry. The seemingly unassuming town contributes roughly 70% of Kenya's overall flower production.
Naivasha, nestled just beside the stunning Lake Naivasha, has not only had a magnetic effect on entrepreneurs and nature and floral enthusiasts alike but has also attracted the attention of savvy investors seeking to tap into the flourishing flower trade.
Naivasha's Flower Ideal Conditions
Without a doubt Naivasha - which is basically located in Nakuru County – has an array of conducive conditions that make it quite a favorable location for flower cultivation and everything floral.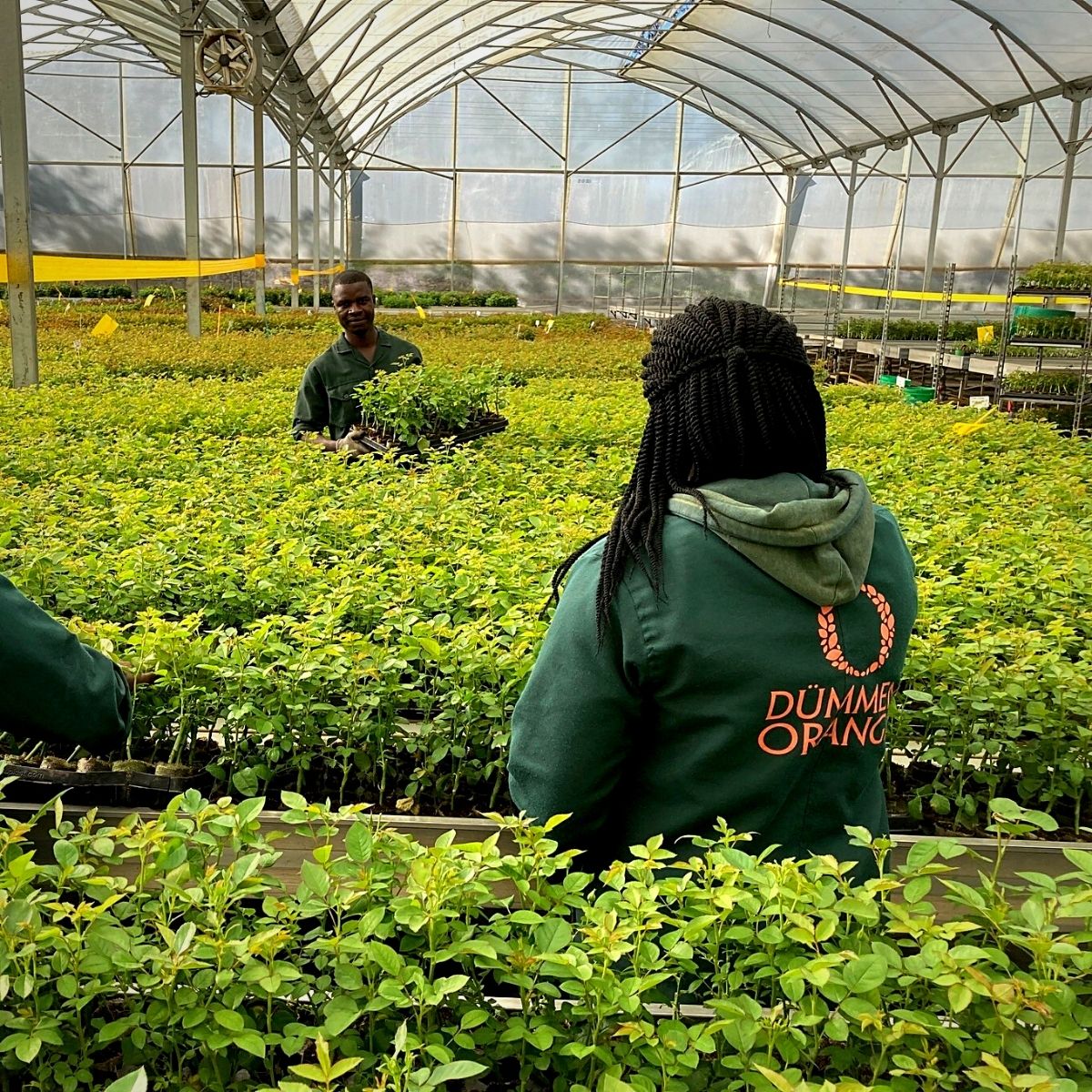 Despite being somewhat sunny for the most part, the region still has favorable conditions, as well as its nearness to the equator and the freshwaters of Lake Naivasha. This lake is regarded as the highest in the Kenyan Rift Valley, and despite being in a region mostly known for its saline water bodies, Lake Naivasha is, on the whole, freshwater in nature.
The region derives its name from the lake, which in turn gets its name from the local Maasai name Nai'posha, which means 'rough waters.' It was named so because of its often sudden storms that can arise without warning.
While the lake doesn't seem to have an obvious outlet despite being fed by nearby rivers and streams, it is believed that its water seeps underground taking with it mineral salt deposits hence why it is fresh and good for flower cultivation.
It, accordingly, provides an abundant and reliable source of water for irrigation, ensuring that flower farms around it receive enough water for their plants' healthy growth. This access to freshwater is one contributory factor that sets Naivasha apart from many other flower-growing regions.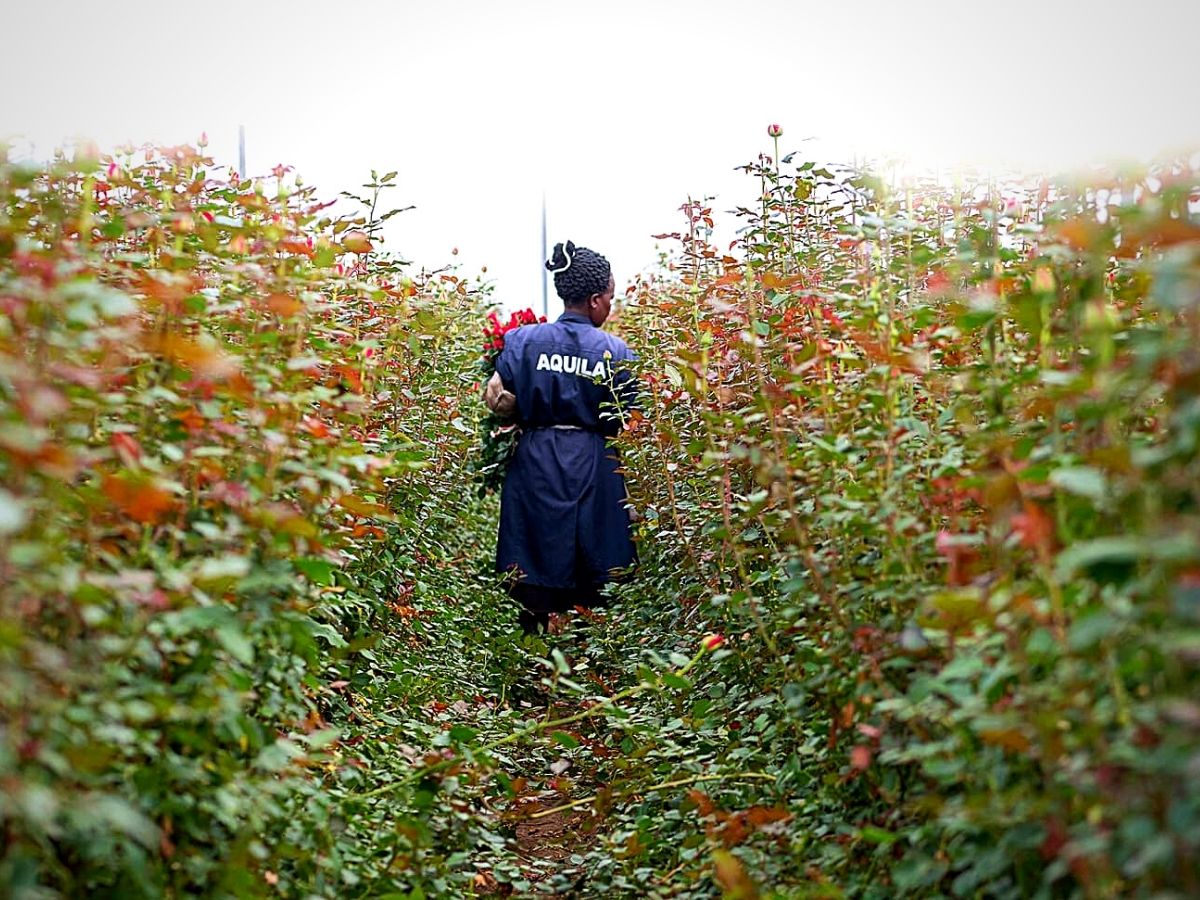 Naivasha also enjoys a climate that is quite ideal for flower cultivation. With its near-moderate temperatures and adequate rainfall, it provides an optimal environment for growing a wide variety of flowers throughout the year.
Plus, the town has an elevation of approximately 6,181 feet (1,884 meters) above sea level which gives it a distinct advantage for flower-growing. The high altitude reduces the risk of pests and diseases, making it easier for farmers to cultivate flowers organically. Additionally, the altitude contributes to longer daylight hours, which stimulate flower production and lead to more robust, beautiful blossoms.
On the outskirts of the town itself, geothermal activities including hot springs, geysers, and fumaroles can be found around the lake. Several ingenious flower farms such as the former Oserian Development Company, which is now owned by Bohemian Flowers Limited, previously used these sites for energy provision.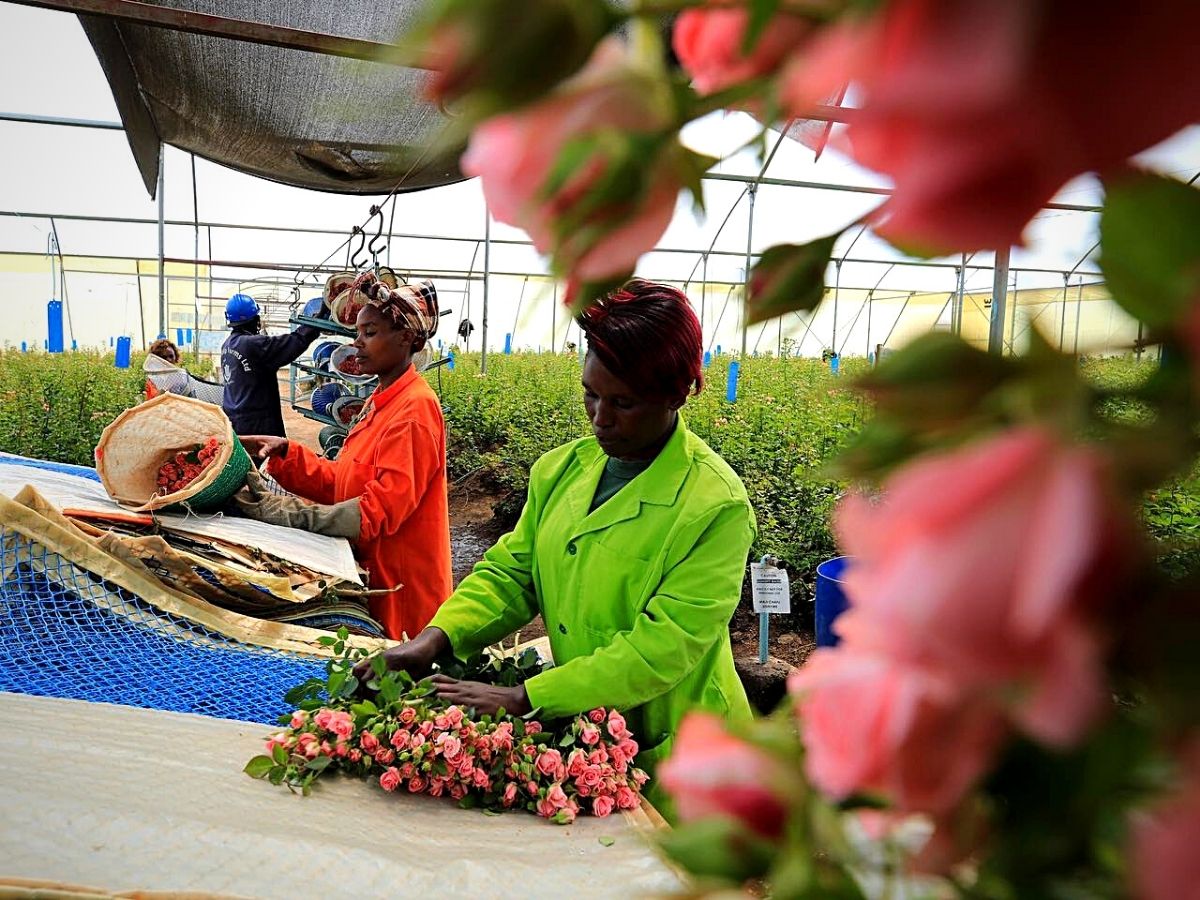 Naivasha is also situated in the Great Rift Valley, known for its fertile volcanic soil. This nutrient-rich soil provides flowers with the essential elements they need to thrive. The combination of volcanic soil, climatic conditions, available workforce, the region's strategic location, and its natural charm and allure has turned Naivasha into a flower-growing haven.
Who Are the Key Players in Naivasha's Flower Trade?
Along the flower value chain, there are numerous players facilitating all the processes of flower production until it reaches the customer. In Naivasha's case, there are also several such players. These include
Large-Scale Flower Farms
Naivasha has long been home to some of Kenya's largest flower farms. With the exit of former giants such as Oserian and Karuturi Flowers, other flower establishments are now taking over and shaping the floral landscape of the region.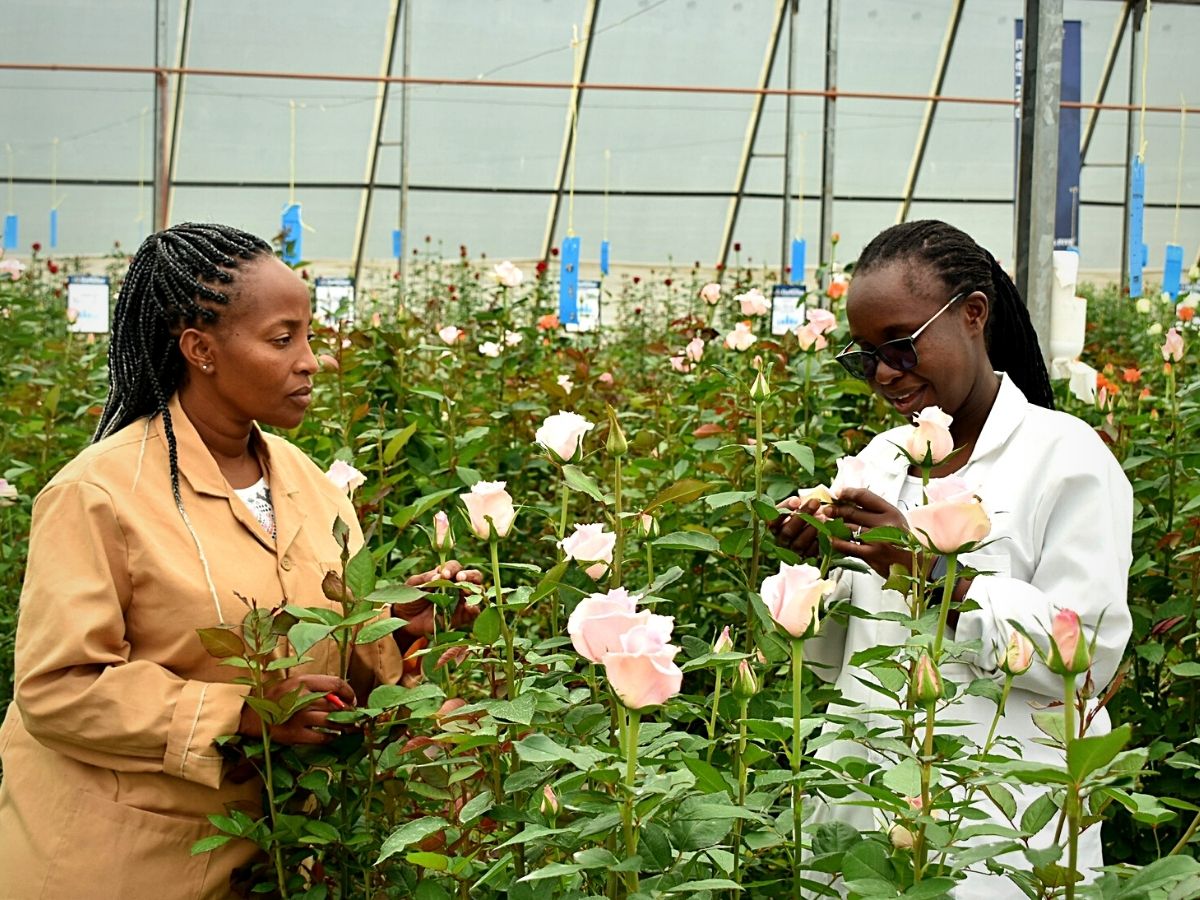 Finlays Horticulture Kenya Ltd's Kingfisher Farm (Flamingo Flowers), Aquila Flower Farm, Wildfire Flowers, Bohemian Flower Ltd, Van Den Berg Roses, Black Tulip Group's Sun Floritech Ltd, and Rift Valley Roses, among others, can be found in this region. Breeders including De Ruiter East Africa, Interplant Roses East Africa, Select Breeding, NIRP East Africa Ltd, and Schreurs East Africa Ltd (SEA) among others are also present in Naivasha.
The farms and flower establishments cover quite considerable tracts of land and cultivate a wide range of flowers, including roses, sunflowers, gypsophila, hypericums, lilies, carnations, summer flowers, and filler plants.
One would say that it is their commitment to quality and sustainable practices that have earned the small town global recognition and made Naivasha synonymous with premium Kenyan flowers.
Smallholder Farmers
In addition to large-scale farms, Naivasha boasts a thriving community of smallholder farmers who also play a central role in the flower trade.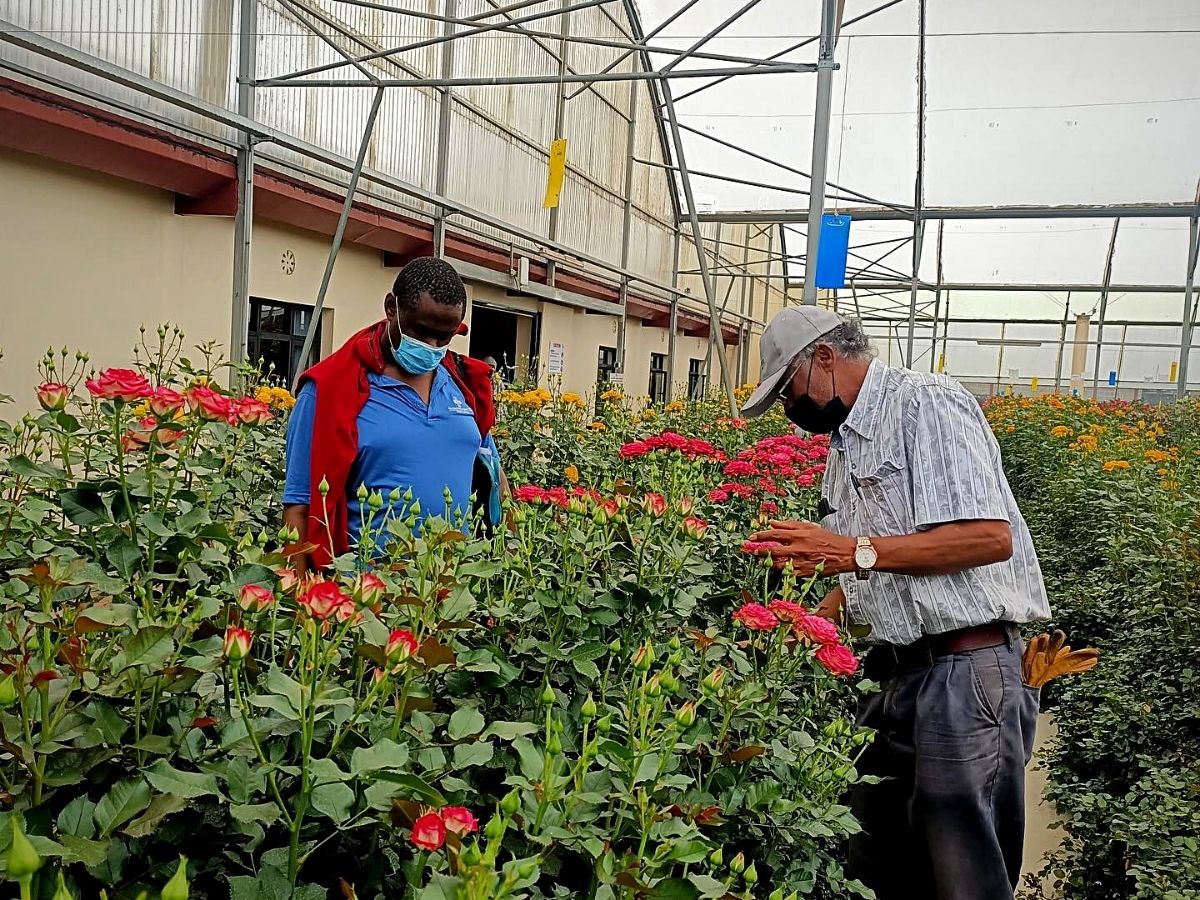 Numerous local smallholder farmers in the neighboring regions often focus on specialty flowers and contribute to the region's diverse floral offerings.
They work in partnerships that facilitate their cause of producing flowers and enhancing the country's flower production in turn.
Exporters, Aggregators, and Other Stakeholders
Naivasha's flower trade would not be complete without the exporters and other players along the flower value chain. These players connect the Kenyan flowers with the global markets.
Organizations such as the Kenya Flower Council (KFC) have been instrumental in ensuring that these growers - especially the smallholder growers - meet international quality standards. This has helped Naivasha maintain its reputation as a top exporter of cut flowers.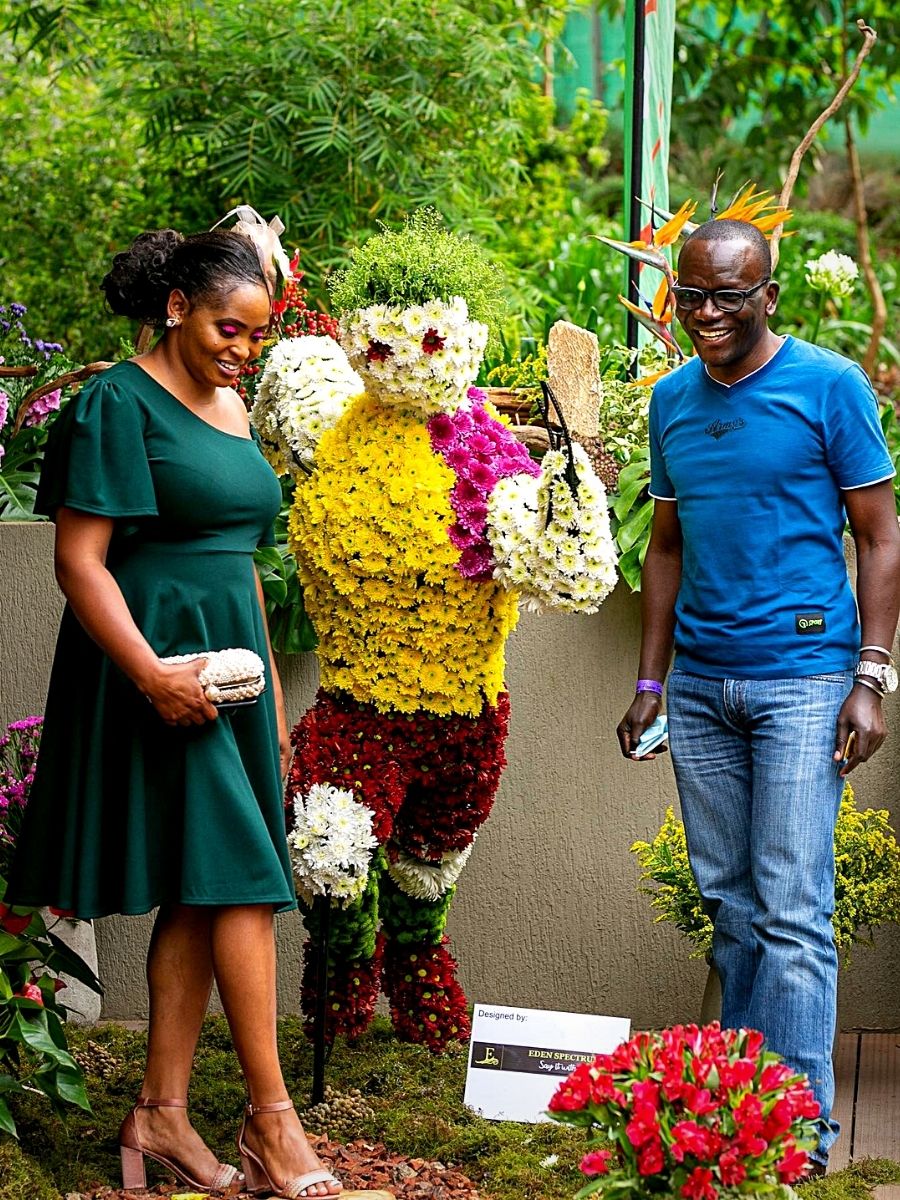 The Naivasha Advantage and Why It Leads in Flower Production
In addition to these factors, a host of other conditions help make Naivasha Kenya's floral epicenter.
For instance, the region's long history in flower cultivation has given local farmers and businesses unparalleled expertise in the field. They have perfected their cultivation techniques and post-harvest processes, resulting in consistently high-quality flowers that command top prices in the international market.
Another key factor behind Naivasha's continued leadership in flower production is its commitment to sustainability. Many flower farms in the region are embracing eco-friendly practices, such as reducing chemical use, conserving water, and investing in renewable energy sources. This commitment not only benefits the environment but also appeals to environmentally-conscious consumers.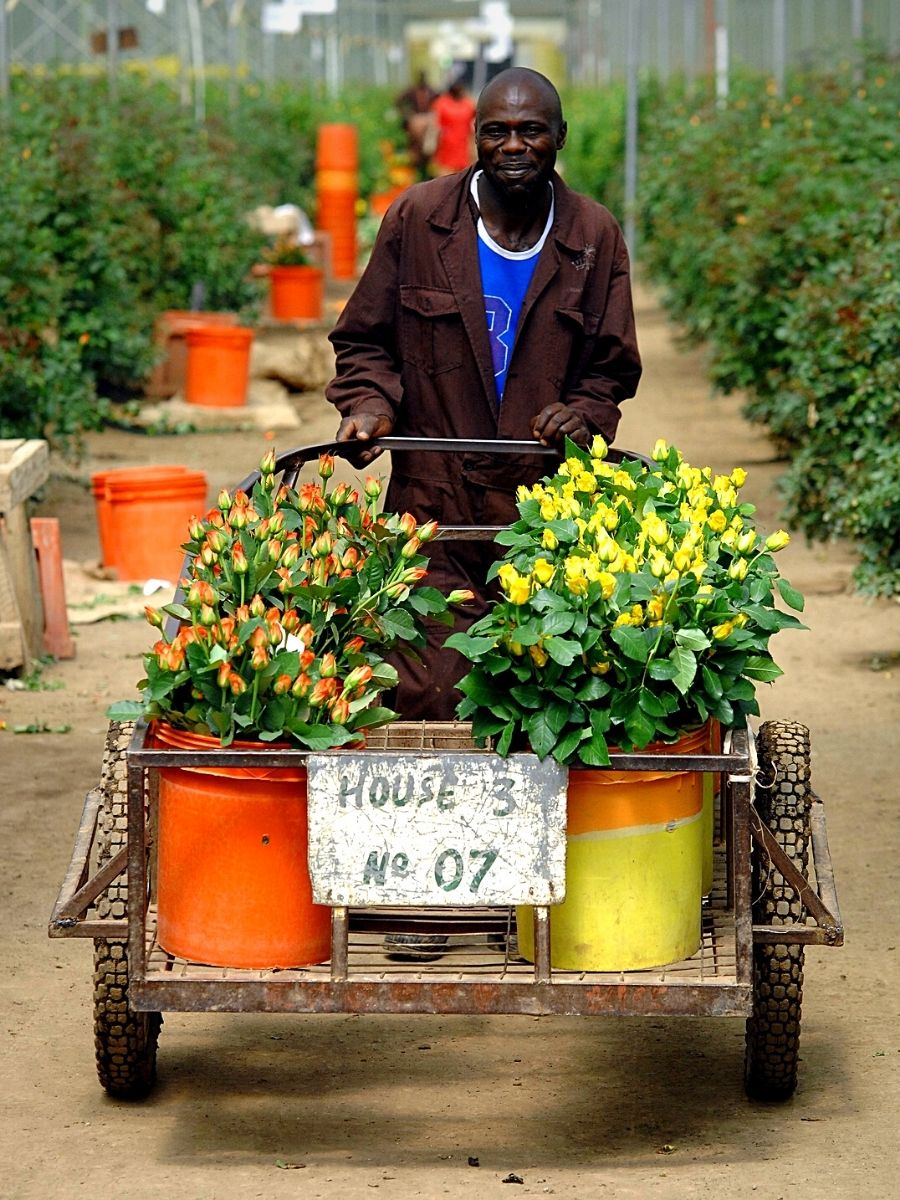 Also, Naivasha's flower farms offer a wide range of floral varieties, catering to the diverse preferences of global consumers. From classic roses to summer flowers and others, this region has it all to offer. The diversity allows the area to maintain a steady flow of exportable flowers, ensuring a constant presence in international markets.
Then there is the fact that it has a global reach, particularly through its proximity to the Jomo Kenyatta International Airport (JKIA), which is a regional export hub. Accordingly, Naivasha's flower industry has successfully penetrated global markets, with exports reaching countries in Europe, North America, and Asia. The well-established distribution networks and adherence to international standards make Kenyan flowers from Naivasha a sought-after commodity worldwide.
The Region's Floral Future Only Gets Better With Time
Naivasha's journey to becoming the capital of Kenya's flower-growing industry is nothing short of an outstanding feat.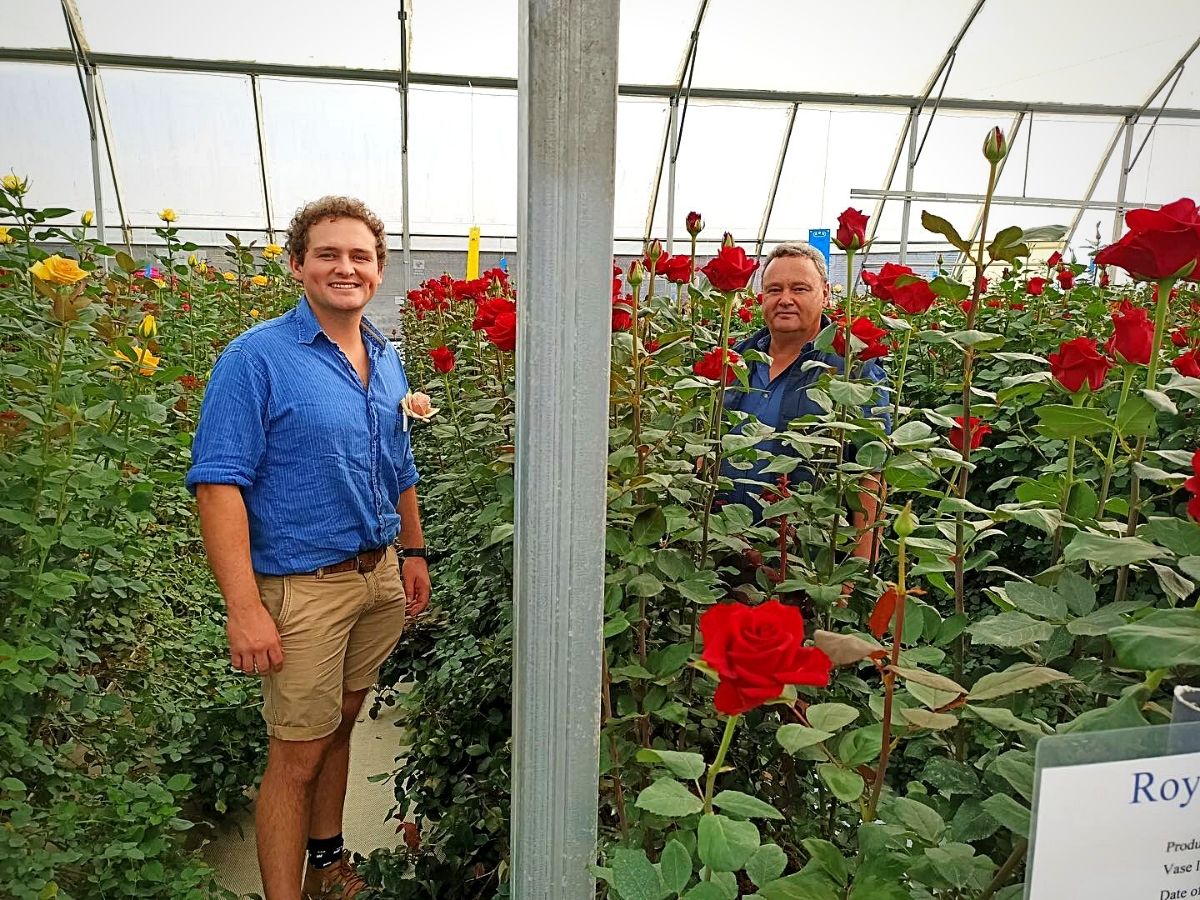 The small town is continually growing with a skilled workforce that is attracted to the flower industry. People from practically all across the country come and settle in the area with the prospect of working in the numerous flower farms.
And thus, for floral enthusiasts, and those seeking to invest in the industry, Naivasha offers quite an enticing glimpse into the world of Kenyan flowers, and the prospects that the country's flower industry holds.
This small municipality represents a lucrative opportunity to be a part of a budding industry that massively contributes to Kenya's economy and bears little sign of slowing down.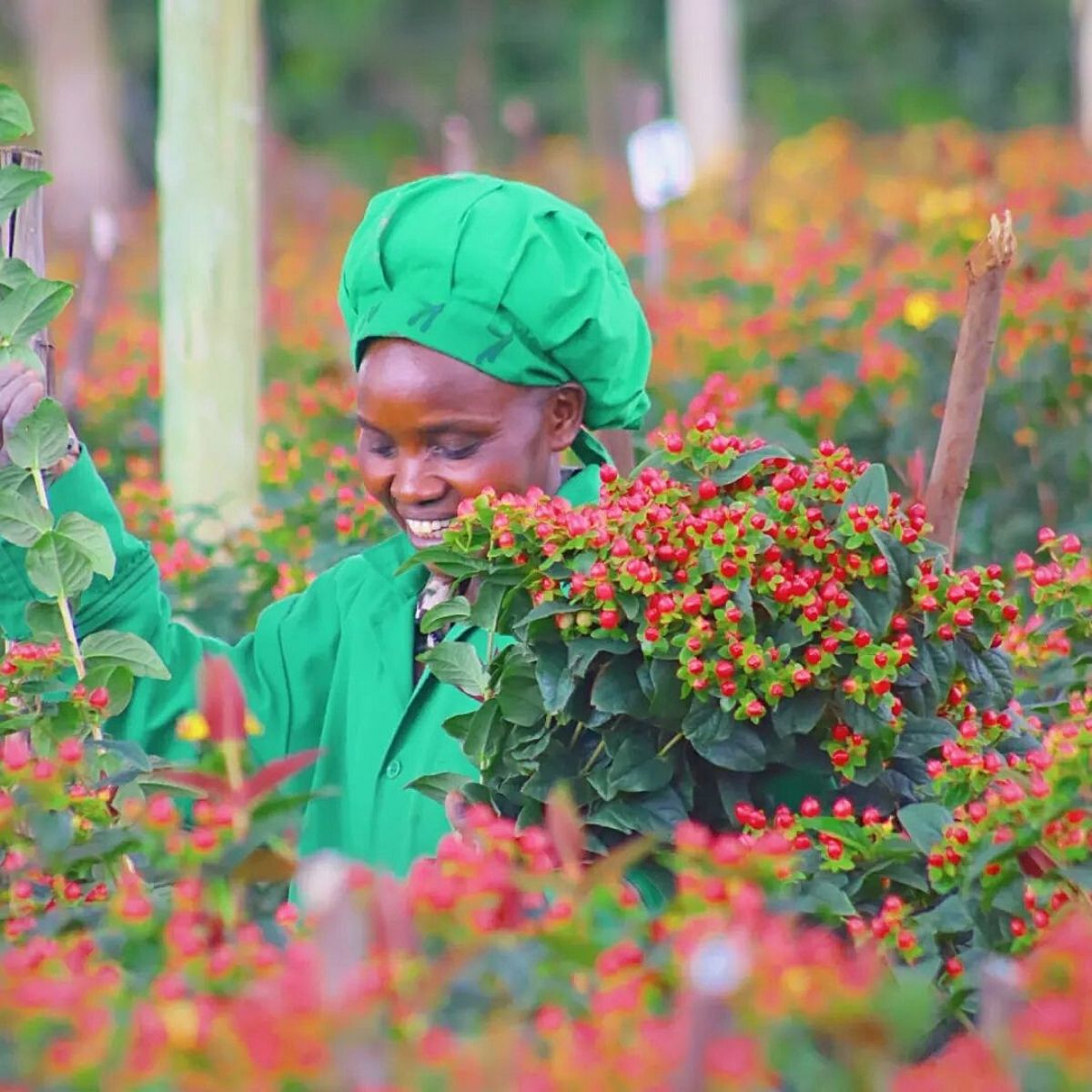 And the world bears witness to all these developments through the array of floral output emerging from the flower-rich region.
Feature and header image by De Ruiter East Africa