Every year in mid-January, we celebrate. Also this year: The start of the cut tulip season with National Tulip Day 2022. National Tulip Day has existed since 2012. Every year, the start of a new cut tulip season is celebrated on the third Saturday of January. Until the beginning of May, Dutch tulips are widely available in more than 1,000 different varieties. From bright yellow to dark purple, from lily-shaped to fringed, and from two-toned to double-flowered. Tulip Day is an initiative of Dutch tulip growers. Together with family, friends, and volunteers, they have built a picking garden on Dam Square in Amsterdam in recent years. Anyone who wanted to could pick a bunch of tulips from this garden. Due to corona, unfortunately, no picking garden can be built for National Tulip Day 2022.
National Tulip Day 2022 Takes a New Shape
Tulip Promotion Netherlands (TPN) has decided to celebrate National Tulip Day, January 15, 2022, in an alternative way. Just as in 2021, due to the ongoing pandemic, no picking garden will be built on Dam Square.
TPN Chairman Arjan Smit
"Due to all the extra measures and uncertainties, it is wiser to start off the new cut tulip season in a different, festive way. We will, however, celebrate National Tulip Day in a big way in our capital, so that we can also sing the song 'Tulips From Amsterdam' loudly this year. The theme of 'Share Happiness' also comes to the fore. We can already announce that André van Duin has a special role on National Tulip Day."
André van Duin as Special Person for National Tulip Day 2022
Every year, at the start of the new cut tulip season, the tulip growers put a special person or organization in the spotlight. This year it is André van Duin, a well-known Dutch comedian, actor, and television presenter.
Arjan Smit
"I believe that was the shortest consultation ever. When asked who will we honor with our own tulip in 2022, our growers answered unanimously. The immediate reason is his upcoming 75th birthday, but of course also his exceptionally positive attitude and appearance, talent, and impressive career. People have enjoyed his work for decades. With his cheerfulness, André van Duin creates connections between people regardless of age, gender, orientation, or background. That is exactly what we want to convey with the theme 'Share Happiness'. And without us knowing it beforehand, the tulip also turns out to be André's favorite flower!"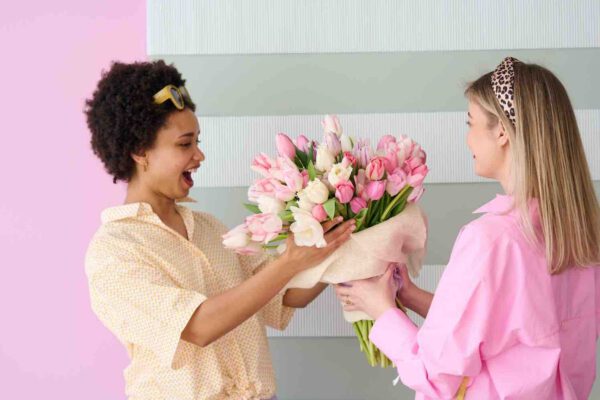 We are currently working hard on the organization of National Tulip Day 2022. TPN will be able to announce the final program at the beginning of January.