National Tulip Day 2023 is traditionally celebrated on the third Saturday of the year and organized by TPN (Tulip Promotion Netherlands). Tulip Day marks the start of a new tulip season. This year, Tulip Day will take place on Saturday, January 21. The huge picking garden with more than 200,000 tulips will move from De Dam to Museumplein in Amsterdam this year! The picking garden is open to the public from 1:00 PM to 4:00 PM to pick free tulips.
National Tulip Day 2023
The new unique location on the Museumplein is extra special because it includes a huge ice skating rink including a viewpoint. The picking garden and ice rink are located right opposite the Rijksmuseum. So it doesn't get any more Dutch! The theme for 2023 is therefore 'Typical Dutch'.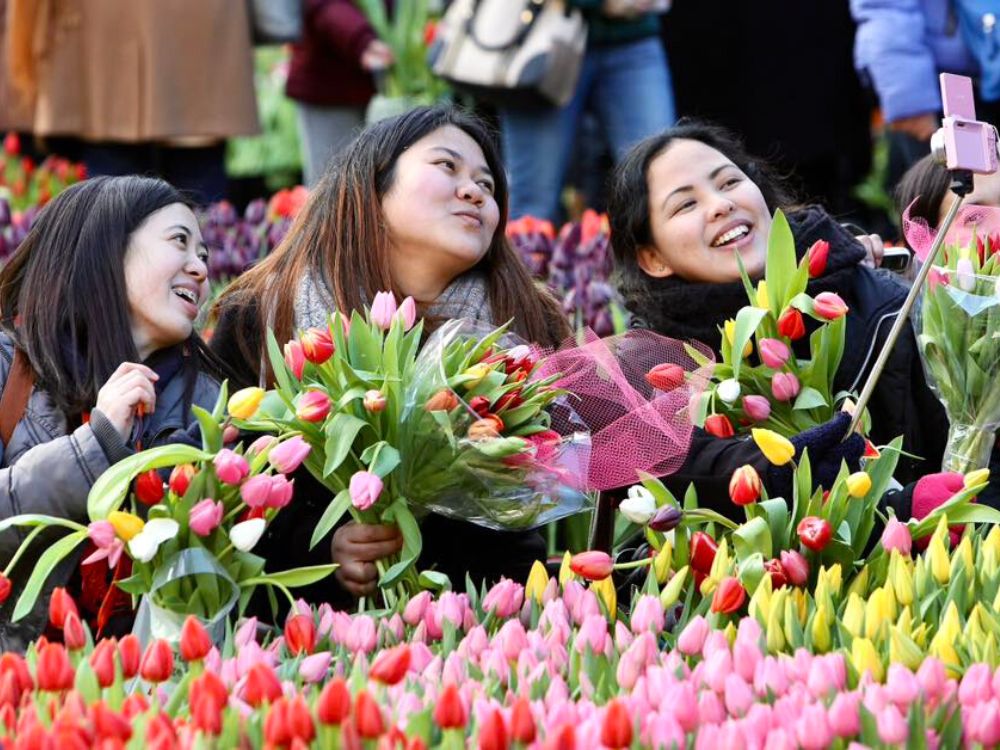 Arjan Smit:
"We are going to turn it into a traditional Dutch celebration and sincerely hope that the happy images of tulips and tens of thousands of Dutch people and tourists will soon be spread all over the world. Everyone could use a little positivity in these turbulent times."
The tulips in the picking garden are made available by Dutch tulip growers. The picking garden is accessible to everyone free of charge and is also wheelchair friendly!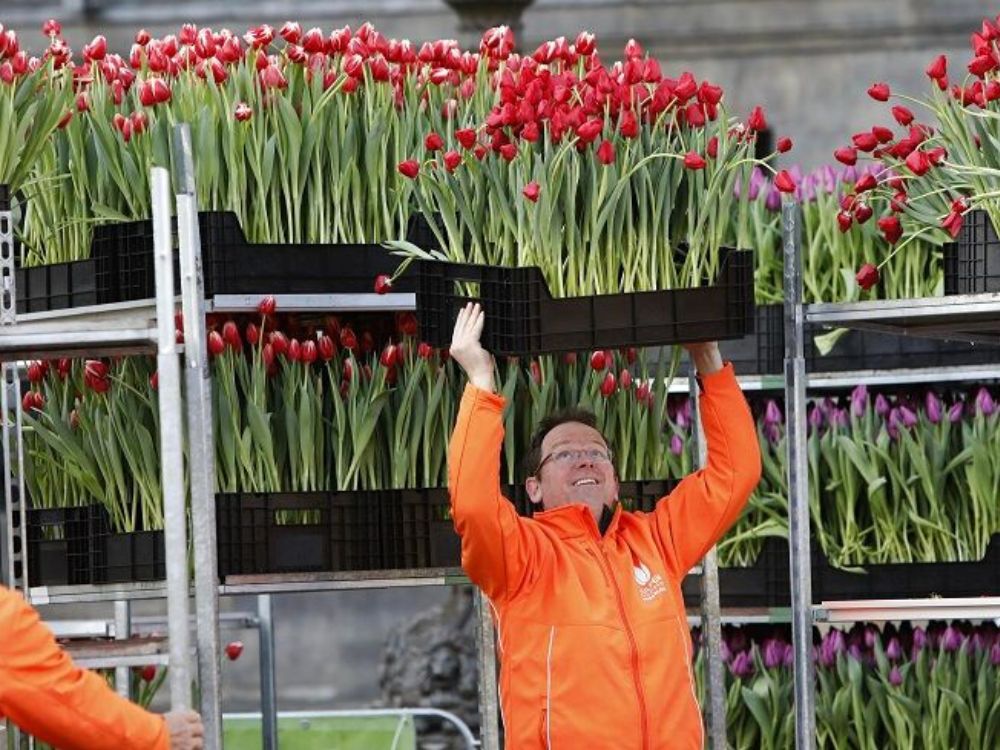 Tulip Season
Florists, supermarkets, and retailers can easily pick up on the theme. TPN has developed, among other things, a striking, orange tulip flag. As in previous years, an extensive PR campaign will be conducted from January to April, the so-called cut tulip season, which covers approximately 100 days, to encourage consumers to bring tulips into their homes.