Newsletters are a valuable marketing resource and it's time to start writing them as such. Especially now, as Thursd is highlighting newsletters from the flower industry. Below you'll find this week's newsletter from the industry you don't want to miss: the Decofresh Newsletter.
Newsletters in Floriculture You Don't Want to Miss - The Decofresh Newsletter
Decofresh has only recently started to send out newsletters. With almost 200 varieties of roses to choose from, it's a true Florist Rose Paradise. Not only very special roses are being highlighted such as Rose Cappuccino, Menta, White Kahala and the brand new spectacular mustard-yellow rose Heart of Gold. The subject of the Decofresh newsletters are all about roses. Grown in Kenya, and mainly sold in Europe, Asia and the Middle East. Of course the roses can always find their way to the Americas, the Decofresh company can ship the roses to any wholesaler around the world. So all floral designers around the globe have access. You can view a recent newsletter by clicking here. This is their archive. As you can see Decofresh sends out newsletters in English and German. You can subscribe to the Decofresh Newsletter here.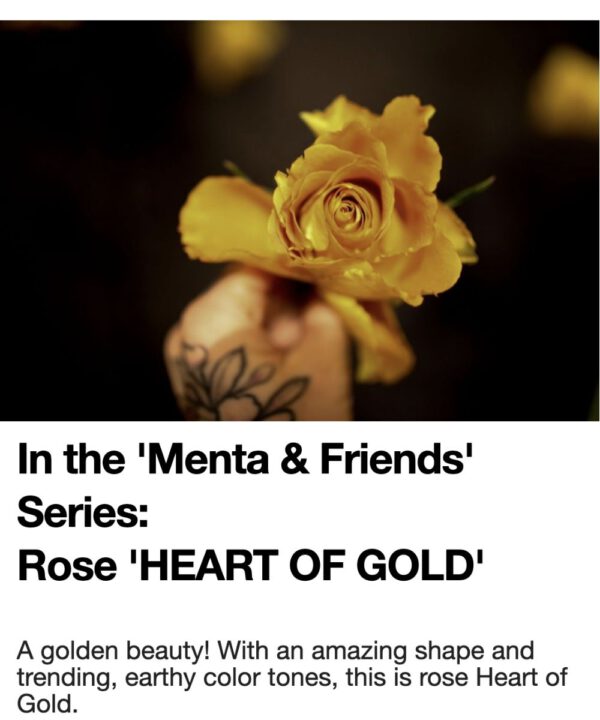 Exciting News in the Decofresh Newsletter
Decofresh regularly sends out newsletters, every two weeks in English and German. So, do not miss out on this important floral industry newsletter about roses, as Decofresh' roses are available all over the globe.
About Decofresh
With approximately 200 different varieties of both exclusive and mainstream roses, Decofresh is easily labeled a rose specialist. Their webshop offers a wide range of amazing varieties, becoming a one-stop-rose shop. A Florist Rose Paradise. And for wholesalers too. Make sure you – or your wholesaler – have full access to the Decofresh webshop so the complete collection of roses becomes available to you and your customers.You can read more about Decofresh on their profile page.
Your Newsletter on Thursd?
Email marketing is a killer. Especially in floriculture. You have so much beauty to share! Do you already create an awesome newsletter? And would you like to showcase your newsletter on Thursd? Submit your newsletter to the weekly column 'Newsletters in floriculture you don't want to miss' on Thursd. by sending an e-mail to [email protected].
More Newsletters Featured on Thursd