Founded by entrepreneurial sister duo Nicole and Felicia Chang in 2015, Nicole + Felicia Couture set out to redefine modern luxury brides. The brand strives to create contemporary designs using impeccable couture techniques. The whole design process starting from drafting mock-ups to finishing samples is all conducted in their Taipei atelier under the attention and care of a dreamy design team. In their latest Fall/Winter 2024 Collection, the invasion of white flowers is seen transforming every single bridal dress. Another flower takeover... yes, please!
A White Flower Bridal Takeover By Nicole + Felicia Couture
When it comes to bridal fashion, Nicole and Felicia have always been at the forefront of creativity and elegance. Their latest F/W 2024 bridal collection is no exception. This season, they have taken inspiration from the divinity and delicacy of white flowers, incorporating them into their gown designs and photoshoot decor, creating an ethereal, romantic, and unforgettable collection that will undoubtedly be leaving many future brides saying I DO with such dresses.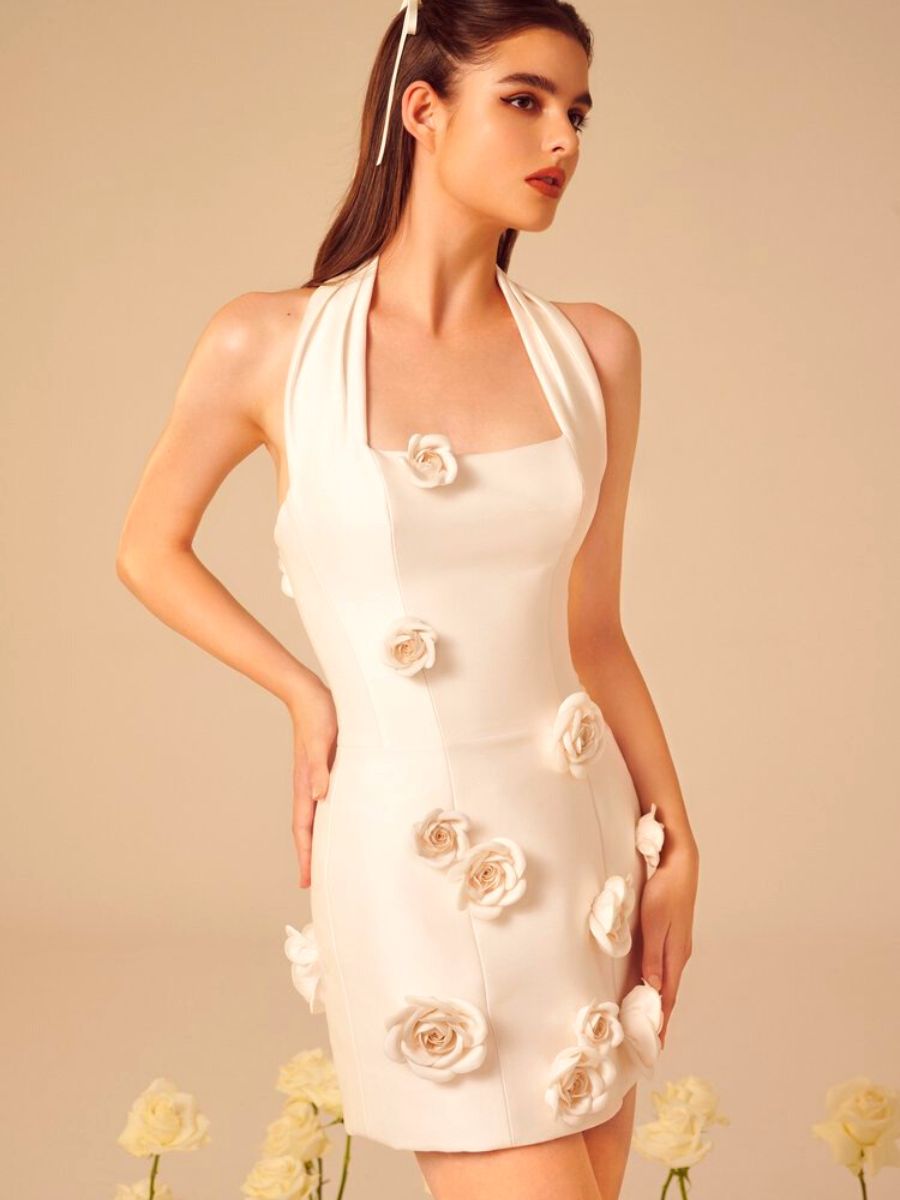 Nicole and Felicia, renowned for their stupendous designs and deep love for nature, have once again woven their passion into their creations. For this collection, they found inspiration in the purity and symbolism of white flowers, and their choice to include them in their collection carries a special significance. White flowers represent purity, new beginnings, and the promise of everlasting love, making them the perfect choice for bridal wear.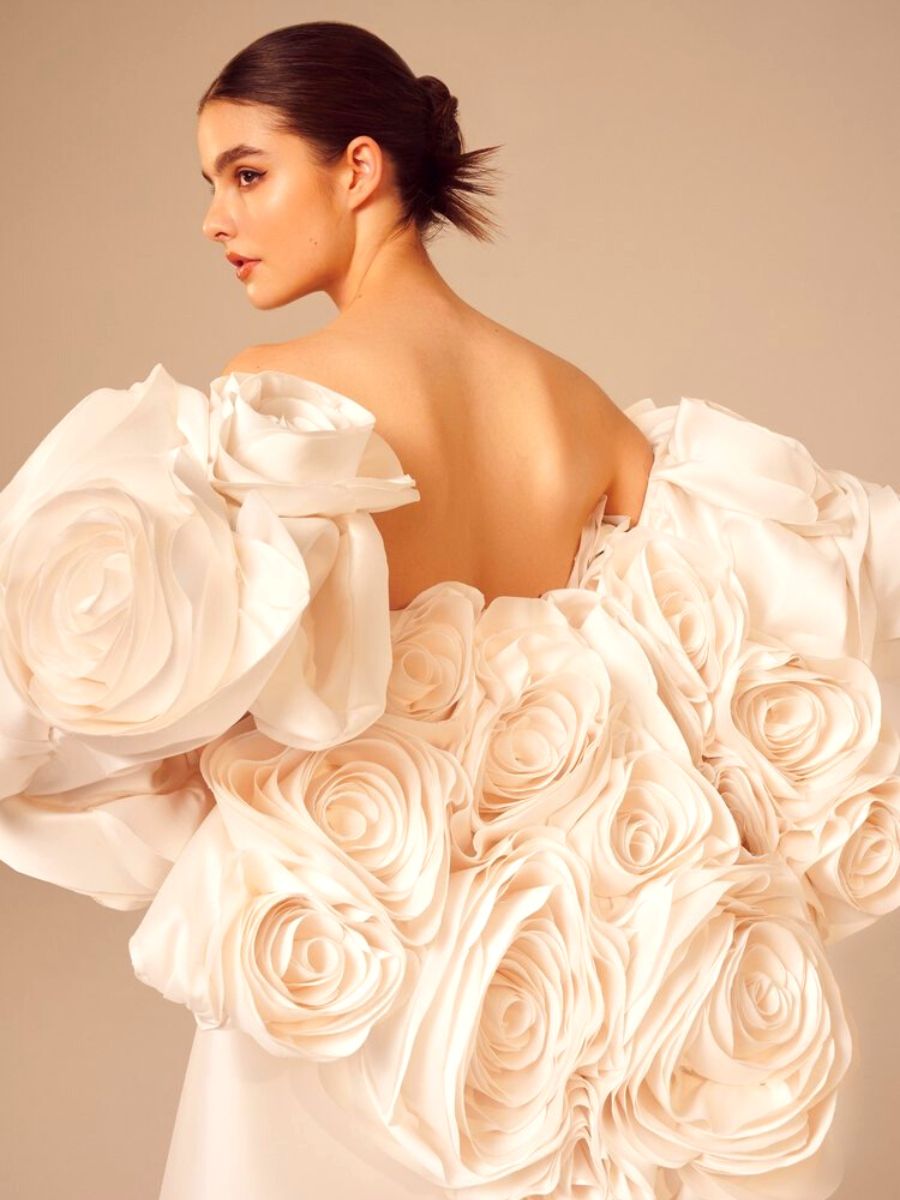 Details You Don't Want to Miss About Their Bridal Collection
The choice of white flowers as the primary source of inspiration for this collection was driven by Nicole and Felicia's desire to celebrate the power of love in all its purity and grace. Once again, white flowers, particularly white roses, have long been a symbol of love and unity. They signify the start of a beautiful journey, the promise of lifelong commitment, and the hope for an enduring love story.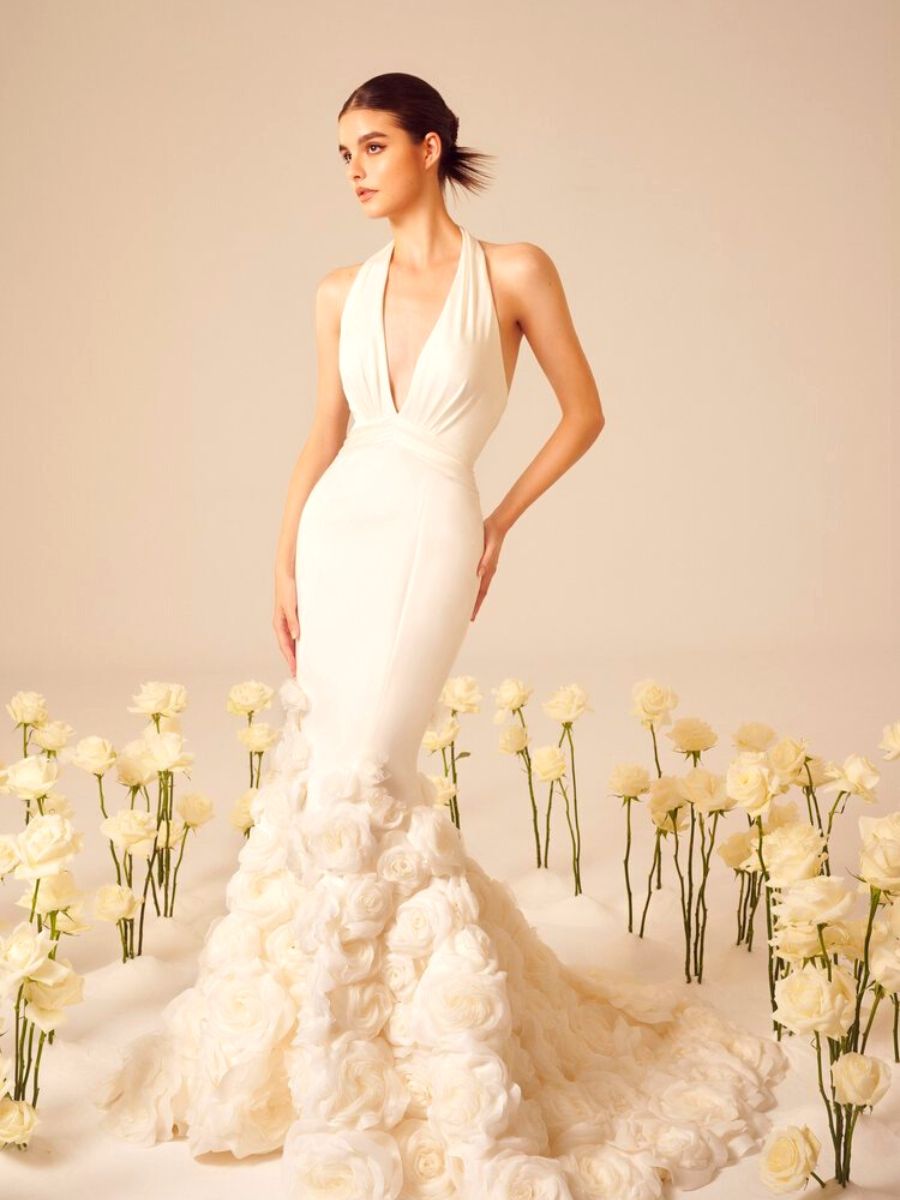 The designers were also captivated by the idea of a fresh start that white flowers represent. A wedding, after all, is not just the union of two souls but also the beginning of a new chapter in the couple's life. As we move into the Fall Winter 2024 season, Nicole and Felicia believe that the theme of renewal and purity is especially significant.
The design duo has masterfully incorporated white flowers into each piece, ensuring each one is unique and carefully crafted for every different bride out there. They have used delicate appliques, hand-embroidered lace, and complex beadwork to create stunning floral motifs that adorn the dresses. The result is an exquisite, textured look that is both elegant and romantic. These gowns elevate bridal wear to new heights of sophistication.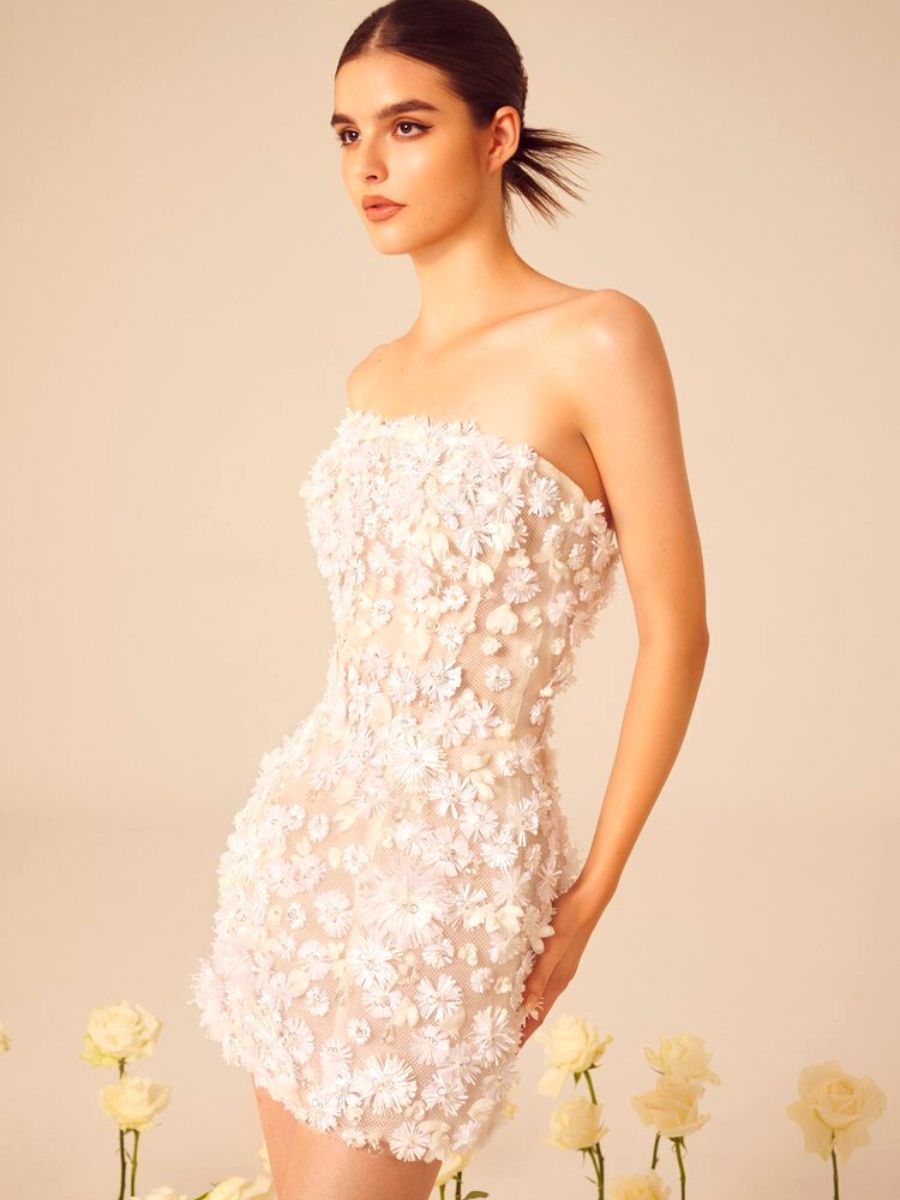 Whether you're looking for a classic A-line silhouette or a modern mermaid gown, there's a dress in this collection that captures the essence of white flowers in the most special way. From cascading floral patterns and even subtle hints of petals along the hemlines, Nicole and Felicia have hit a complete homerun.
The Photoshoot: Where Nature Meets Fashion
The beauty of Nicole and Felicia's bridal collection extends beyond the gowns themselves. The designers decided to infuse the photoshoot with the same theme of white flowers to create a dreamlike atmosphere that perfectly complements the collection. Taking place in a studio, the designers decided to decorate the ambiance with huge, blooming white roses all around. The use of white flowers as part of the decor served to enhance the collection's aesthetics.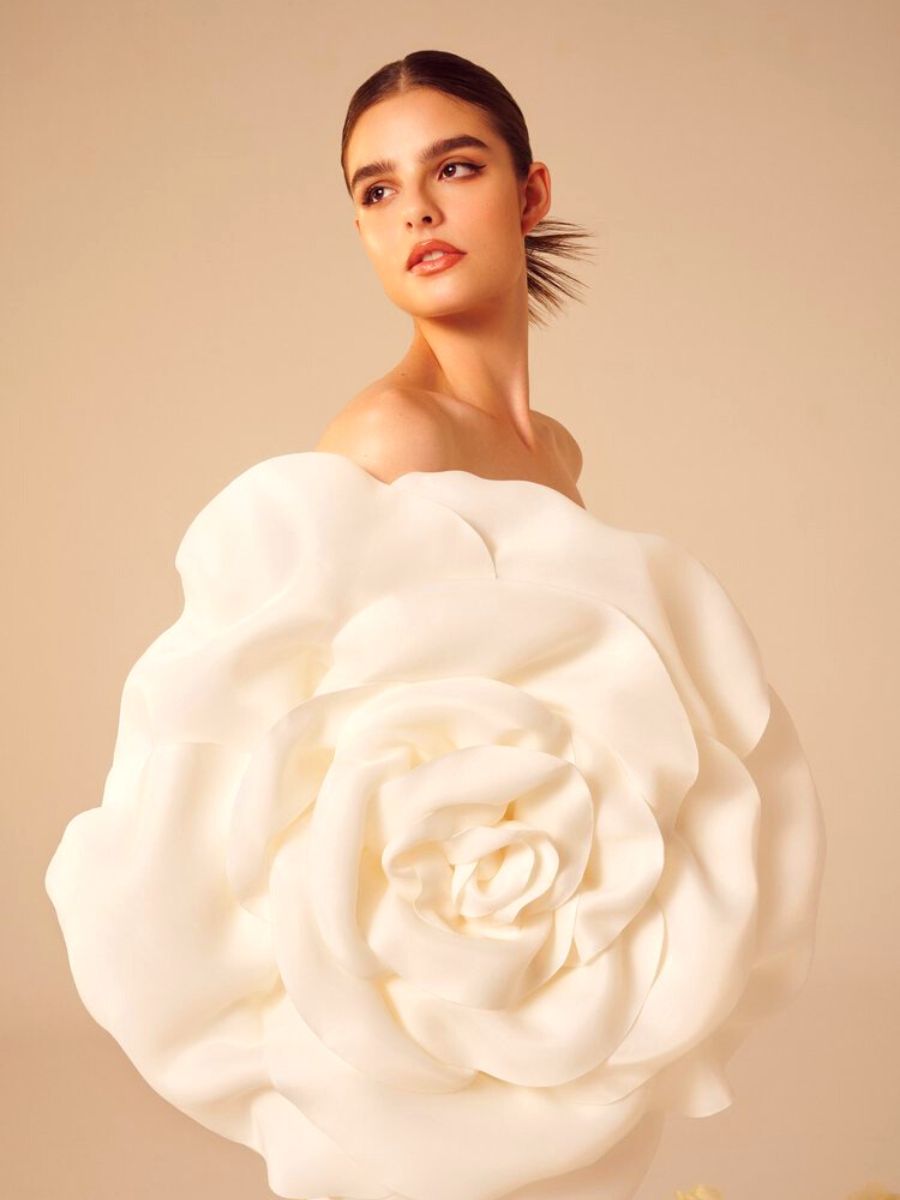 The choice to include white flowers as both a fashion element and part of the photoshoot decor underlines their commitment to every collection's theme. It reinforces the message that every detail, whether in the gown or the overall presentation, is incredibly important to create an impact not only on the most important day of the bride but also on their overall work.
A Collection to Remember
Every collection is a different interpretation of the confident and beautiful woman that lives within each woman out there and there's nothing that makes Nicole and Felicia happier than to explore each new chapter of their collections together.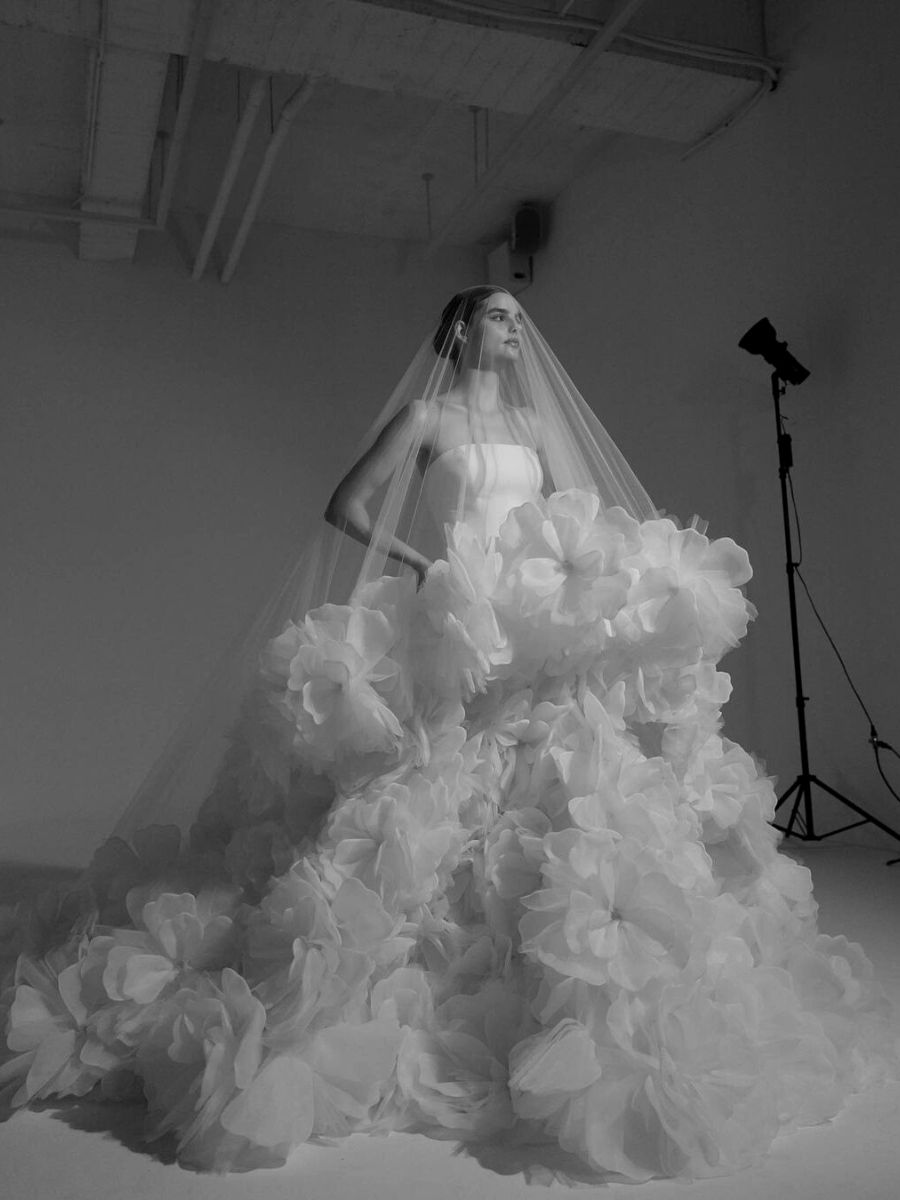 In a world where fashion often pushes boundaries, both designers have chosen to pay homage to tradition and love. PS: If you're getting married next year, take a sneak peek at what all their collections have to offer.
Photos by @nicolefeliciacouture.