Red is stealing the show and main character vibes in 2023 and all of these outdoor plants can confirm it and say yes to Passion Red, the Thursd Floral Trend Color for next year. These are six of the outdoor red plants you'll want to have as part of your beautiful garden.
Passion Red Outdoor Plants That'll Transform Your Garden Into Pure Beauty
Outdoor plants have become very trendy, as they add the perfect color, texture, and volume to any garden or patio space. Now specifically talking, there's one color that stands out from the crowd which is... Passion Red! The Thursd Floral Trend Color of 2023. That said, these six red outdoor plants are determined to get the best out of your garden spaces.
1. Mangave Mission To Mars
Mangave Mission to Mars is a delicate perennial succulent known for its distinctive hue. It has a beautiful evergreen rosette of thick, arching, lance-shaped green leaves that are thickly spotted with burgundy red dots. There are so many spots that they blend together to produce a leaf that is almost entirely red. When exposed to direct sunlight, the crimson coloring is very beautiful.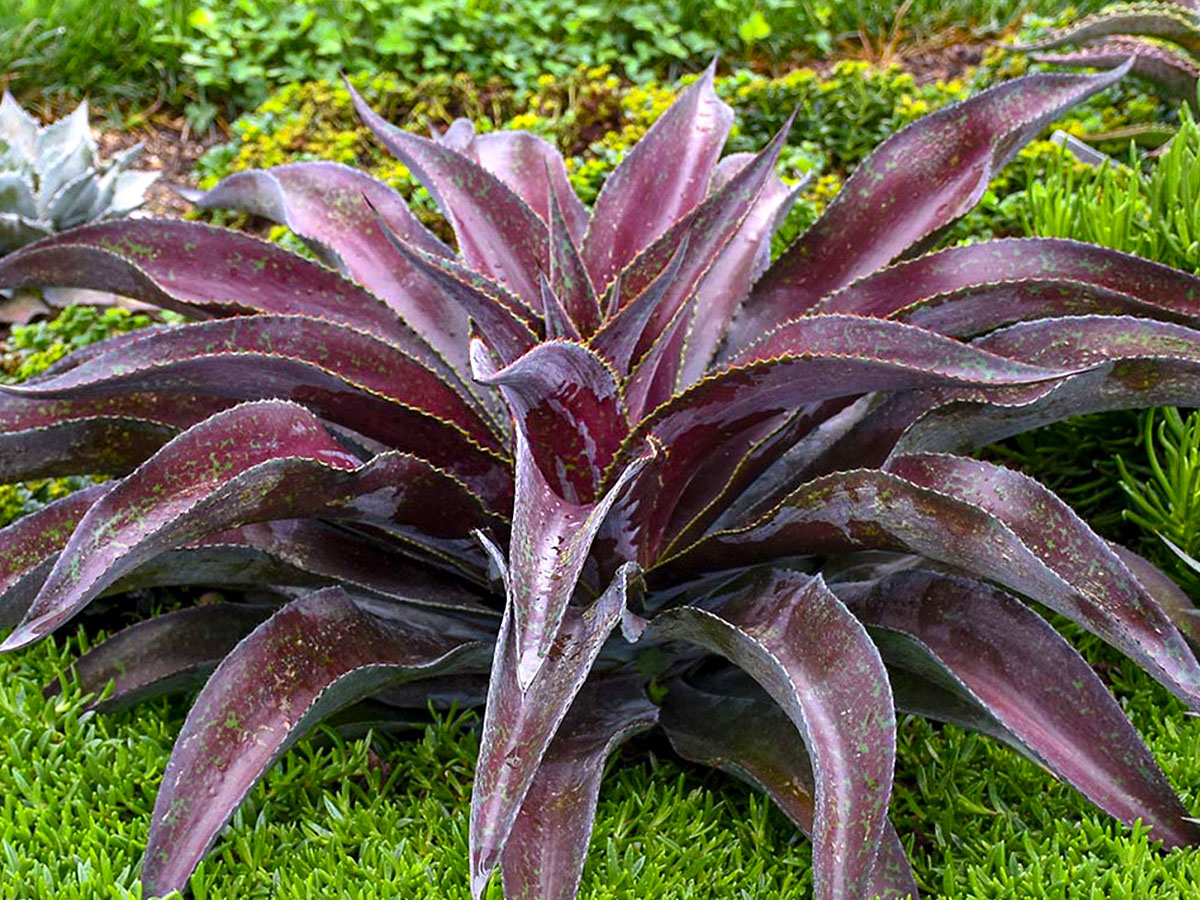 The ability of the margins of this red outdoor plant to curl upward to display the striking cinnamon spines is one of its most striking features. Many plant enthusiasts adore planting the "Mission to Mars" Mangave in their gardens since it is very low maintenance and easy to grow.
2. Mangave Blazing Saddles
Mangave Blazing Saddles makes it into the list of five red outdoor plants that your garden should have starting today. The Blazing Saddles will undoubtedly stand out in any landscape! Clear red spots are widely scattered across the green foliage. As a result of the leaves' intense markings, they appear to have solid red bands with green edges. The compact habit and relatively low profile of this plant make it ideal to place in framing pots throughout your garden.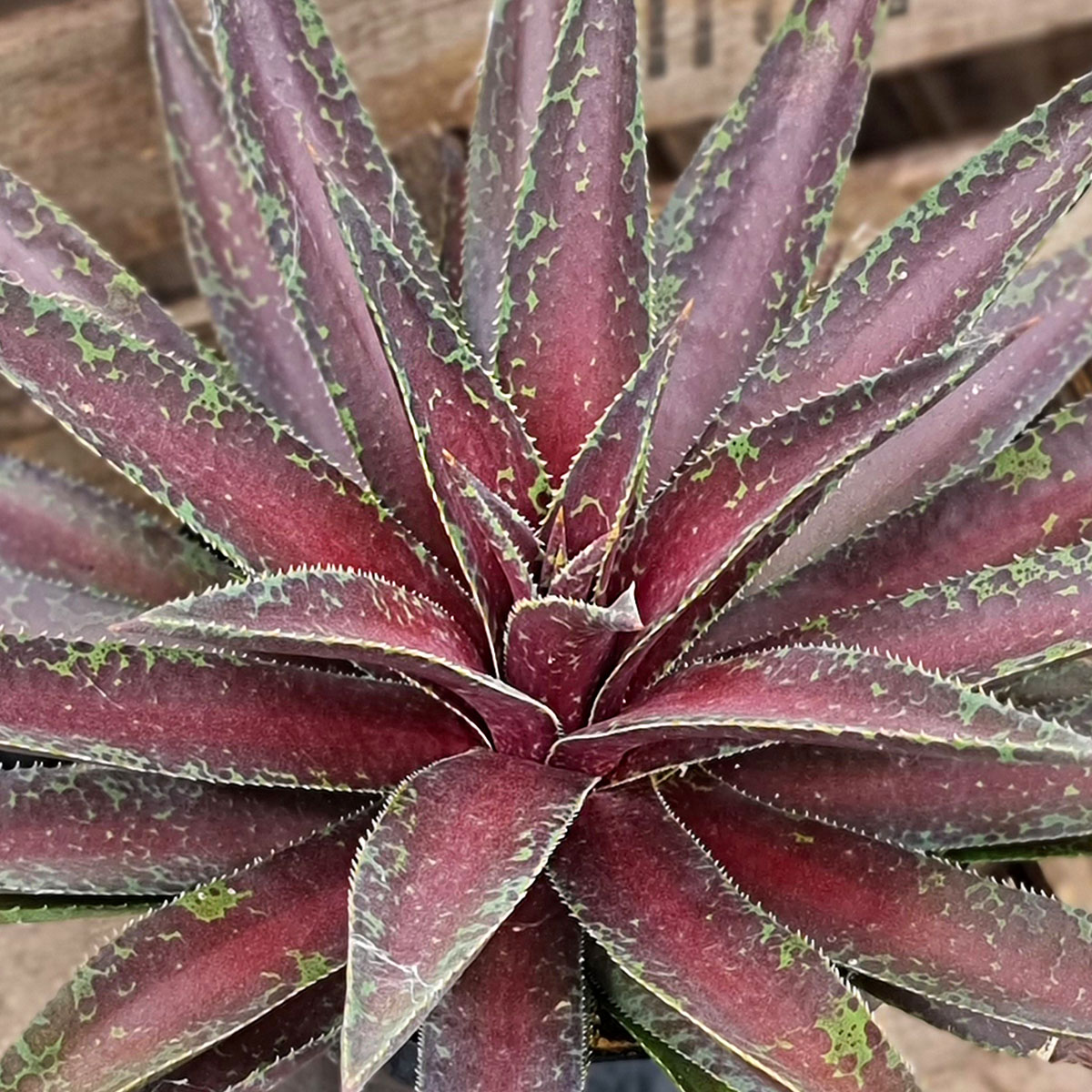 3. Phormium Amazing Red (Phormium Tenax Purpureum)
Phormium Amazing Red, known for its reddish-bronze hue and small stature, reaches a manageable height and width of 18 to 24 inches. When inspected closely, one can see that the leaves of this phormium are a deep shade of crimson and rust. You can plant this passion red outdoor plant in full sun to partial shade for maximum results, and provide light to regular watering. Hardy up to -10 degrees Celsius.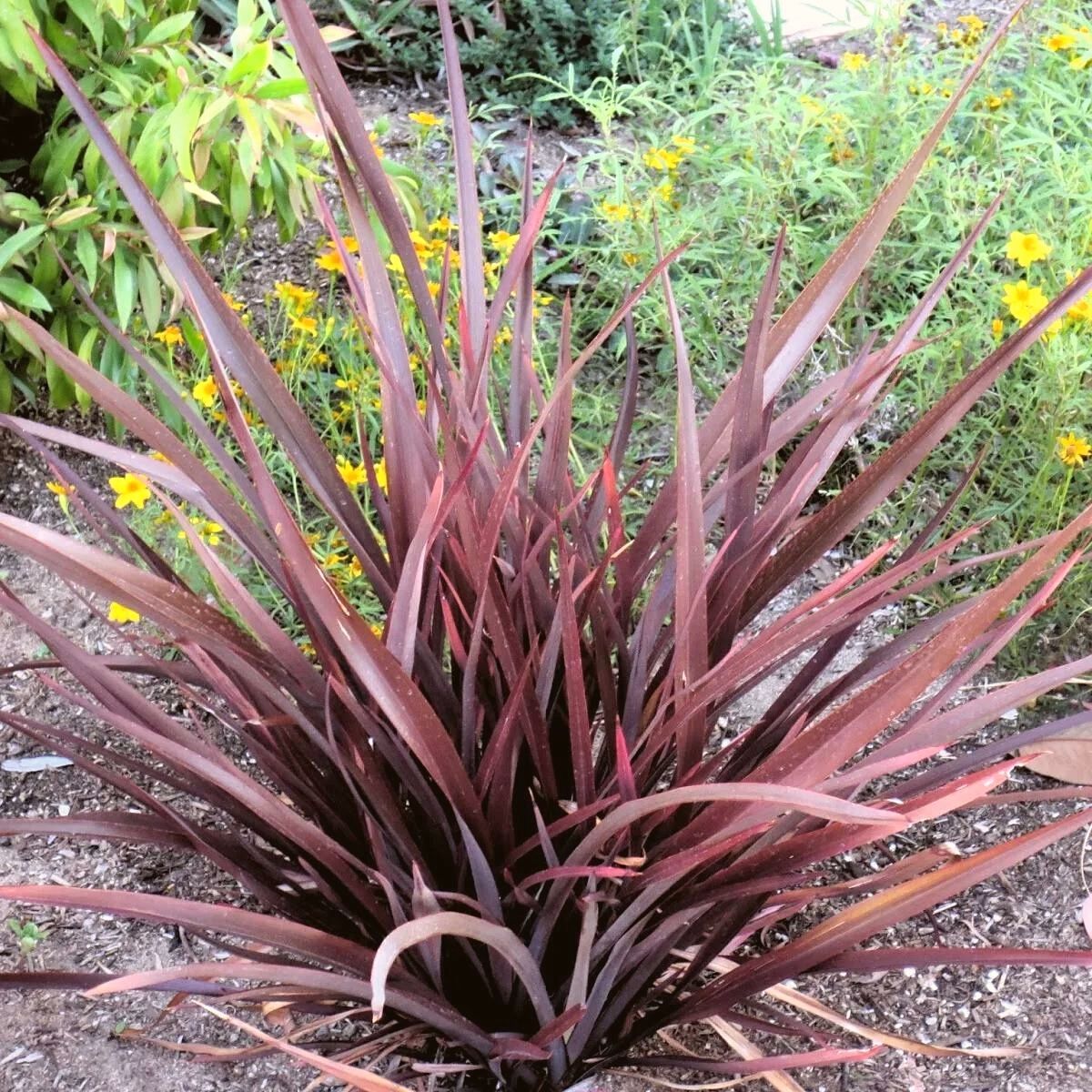 This New Zealand flax cultivar is the ideal size for pots since it is smaller, more colorful, and creates clumps of upright blades. To provide striking color to traditional, Mediterranean, and modern gardens, use Phormium Amazing Red.
4. Cordyline Australis Red Star
Cordyline Australis Red Star is a compact plant, with evergreen long, thin, arching, bronze-red leaves. It's ideal for growing in pots and is well suited to growing in sunny borders alongside other tropical plants such as cannas, or on the patio. Mature plants produce branches of sweet-smelling, ivory-white flowers in summer, which are extremely attractive to bees. Its autumn berries are loved by starlings.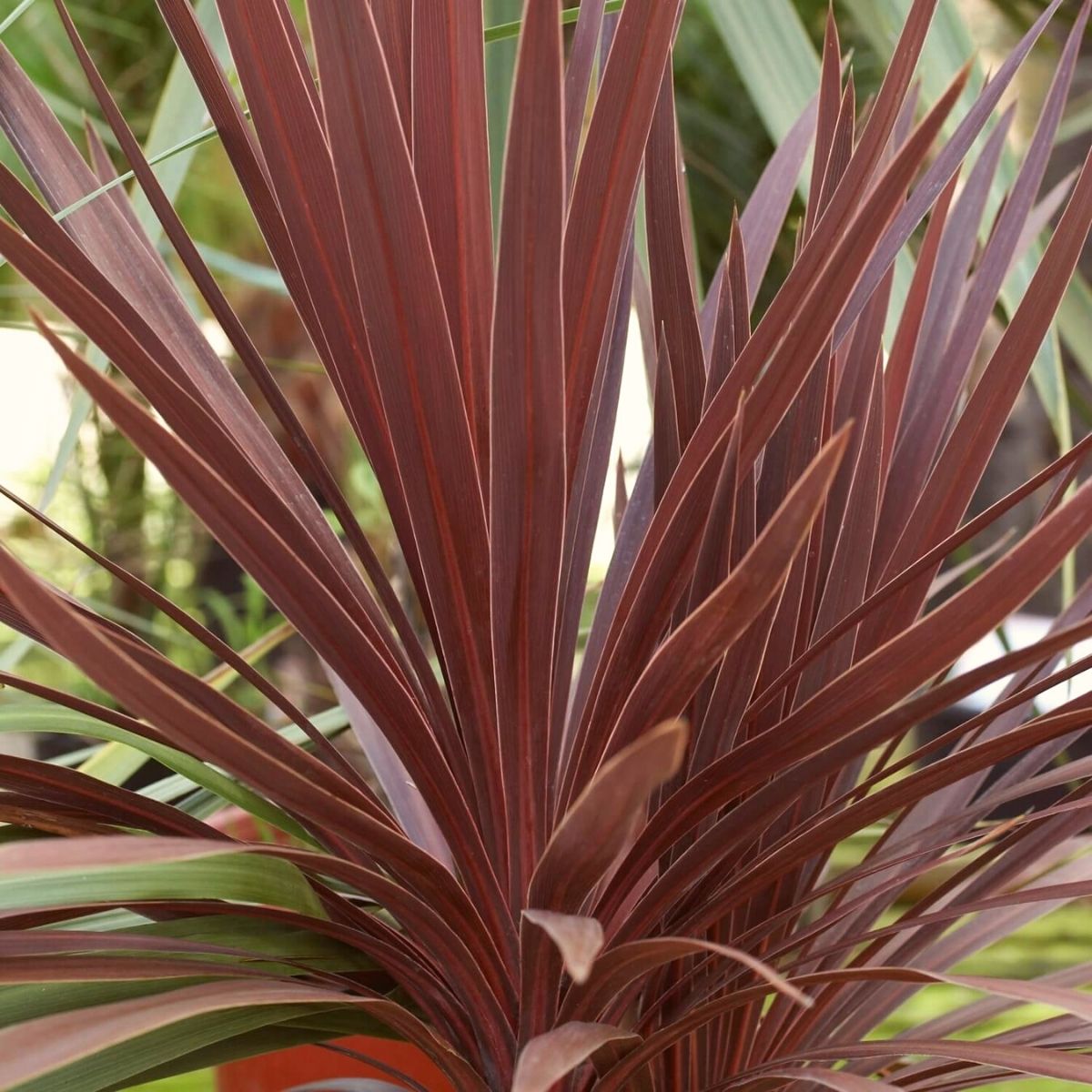 For best results grow Cordyline Australis Red Star in a sunny, well-drained spot away from cold winter winds. This red beauty is definitely part of the outdoor plants in the Thursd Floral Trend Color of 2023 - Passion Red.
5. Cordyline Australis Red Heart
Cordyline Australis Red Heart is cultivated for its vibrant, eye-catching foliage, which eventually can be held above woody stems to give the impression of a tiny palm tree. ideal for planting in tropical gardens. Olive-green, arching leaves have scarlet bottoms that resemble a 'red heart'. When the plant is mature, trusses of white flowers are produced, however, this plant is grown more for its foliage. A red beauty from where you see it!
6. Red Beauty Bergenia
Red Beauty Bergenia is an herbaceous evergreen perennial with a ground-hugging habit of growth. Its wonderfully bold, coarse texture can be very effective in a balanced garden composition. It is nowadays a very popular coarse groundcover plant with large, succulent leaves which develop a deep red cast in fall and showy carmine-red flowers in spring; best where its large foliage can be put to good use in the landscape.
Red Beauty Bergenia features unusual spikes of rose flowers with red eyes rising above the foliage from early to mid-spring, which emerges from distinctive red flower buds. Its attractive large succulent oval leaves are forest green in color. As an added bonus, the foliage turns a gorgeous dark red in the fall.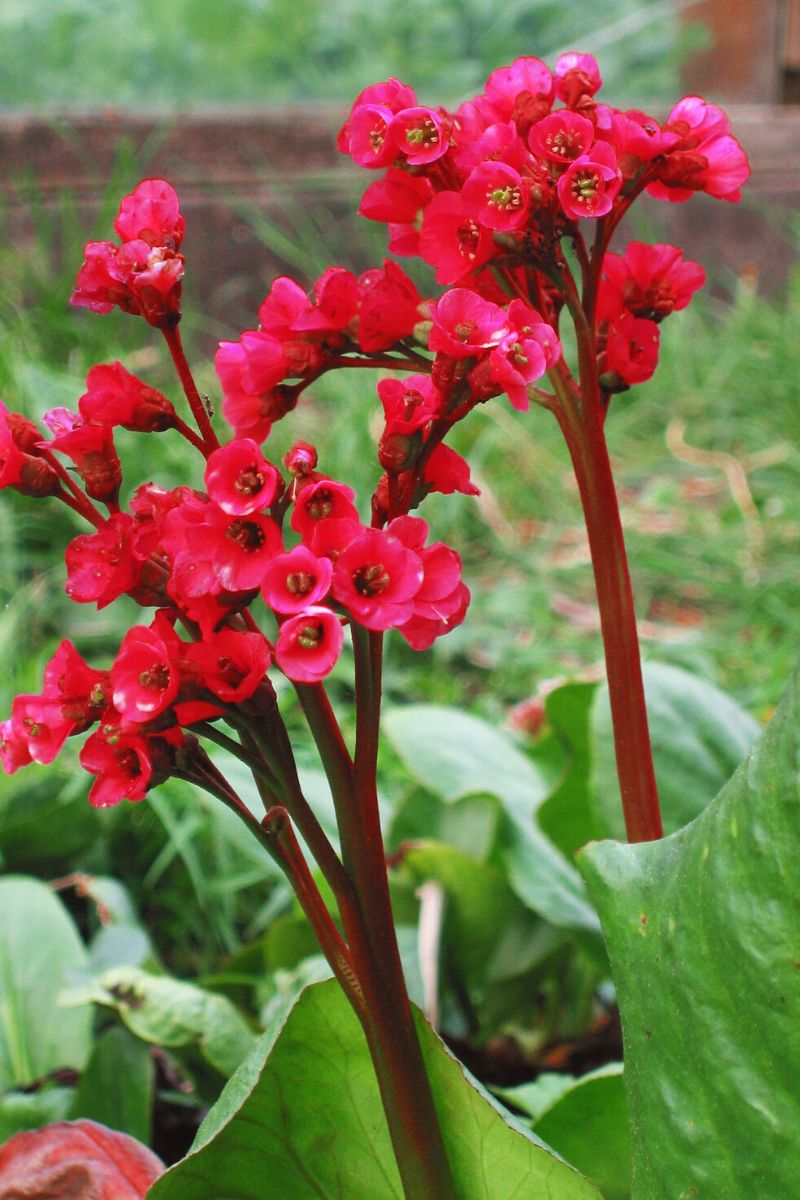 Your Red Outdoor Plant Adventure
Embarking on an outdoor red plant adventure has never been easier. These five outdoor plants in Passion Red are the perfect option to beautify your garden.