The humdrum, short-lived, perfume-free bouquet of a dozen red roses has had its day. Flowers might be the obvious choice when it comes to Valentine's Day gifts but the humble houseplant can be surprisingly seductive, too – and just like the perfect relationship, with the right amount of love and care, it's the gift that keeps on giving. From heart-shaped leaves and showy blooms to scented beauties, these Valentine's Day plants will be admired for far longer than a box of chocolates or a standard bouquet of roses.
Valentine's Day Plants
With a flowering plant, this thoughtful alternative will be able to bring sunshine into your sweetheart's life for months (or maybe even years) to come. But with so many plants to choose from, how do you find one that's also able to get your message of love across? No need to worry: the heavy lifting has already been done.
Images via @ & @
Mangave Mint Chocolate Chip
Instead of a box of chocolates, enjoy this Mangave Mint Chocolate Chip, a unique-looking succulent for its incredibly wavy leaves and intense spotting. Long, silvery blue-green leaves are succulent, but not as rigid as Agave. Near-black spotting is present on both fronts and the backsides of the leaves and contrasts beautifully with the lighter-colored leaves. A very fine white margin lines the edges of the leaves with a serrated edge.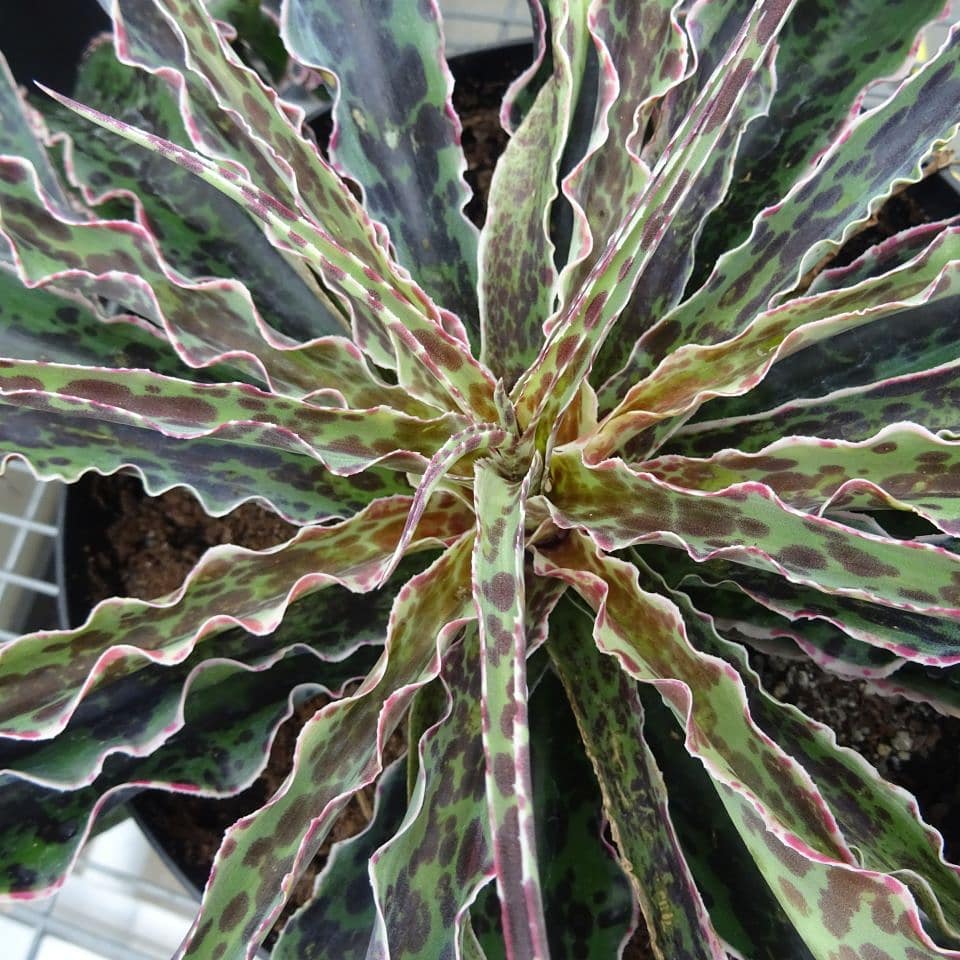 Image via @gravel_gardener
Monstera Deliciosa Tauerii
Monstera Deliciosa Tauerii from Evanthia is a stunning, tropical foliage plant, with large, heart-shaped leaves with lots of perforations. Tauerii is a dwarf-type Monstera and particularly develops its leaf perforations early. This plant tends to set earlier than other Monsteras. Monstera deliciosa is native to South and Central America, where it grows as an evergreen perennial vine in tropical rainforests. They use their aerial roots and climbing habit to make their way up along surrounding trees, through the canopy to reach the daylight. Monstera deliciosa Tauerii is well-suited as a decorative houseplant and one of the most perfect Valentine's Day plants to gift this year thanks to its lovely heart-shaped leaves.
Images via @plantebudapest & @calatheasandcockatiels
Begonia Barkos Baladin
The red begonias from the Barkos series you find at Koppe Begonia are widely cultivated by begonia growers during the winter season because they are so hardy and last a long time in consumers' homes. The plant might grow a little slower but is therefore much stronger. In addition, the flowers are filled with many petals, creating a beautiful full and fluffy effect that exudes romance. The largest variety in the Barkos series is the begonia Baladin. This is the most commonly grown red begonia and is therefore a great choice for Valentine's Day plants.
Cordyline Red Heart
Cordyline australis Red Heart from Evanthia is a frost-tender, evergreen palm-like tree, which forms an upright trunk over time. This decorative, subtropical beauty is crowned by a dense cluster of bright green, sword-like leaves with a red flushing core. The leaves are narrow and arching and have a tough, leathery texture. Cordyline australis is native to subtropical parts of New Zealand, where it grows in coastal areas, forest edges, and high mountain forests, along river shores and swamps. It can handle drought and cold circumstances pretty well. C. australis Red Heart is low maintenance, care-free, and well-suited to use as a houseplant. It's also great for patio containers as well as for landscaping.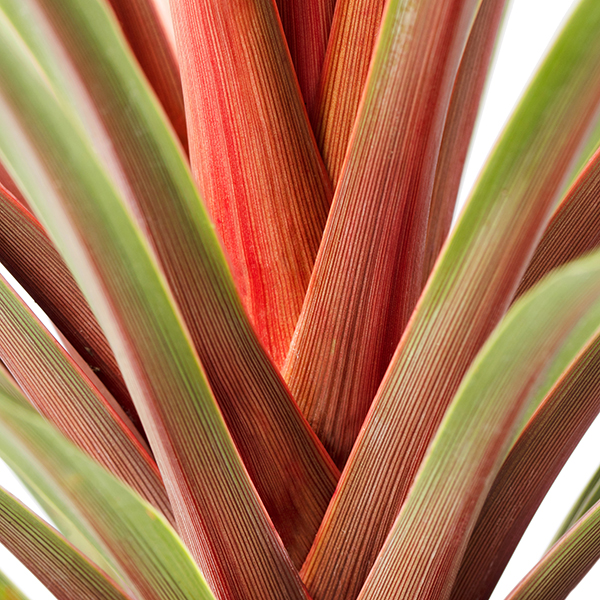 Alocasia Yucatan Princess
The Alocasia Yucatan Princess from Ammerlaan The Green Innovator is as royal as her name suggests. As she grows taller she demands respect with her impressive leaves, which in natural settings become so large they're said to resemble an elephant's ear. For many animals in the Southeast Asian rainforest the leaves, which can reach a meter wide, offer a safe hiding place. It will perhaps not grow that big in your house, but with a little love and care, it will certainly grow into a real eye-catcher!
Images via @traqueuse.green & @inspirationika
Phalaenopsis Goodnight Kiss
The Phalaenopsis Goodnight Kiss from the AromorA series by Floricultura has something extra. It is an eye-catching series of phalaenopsis varieties, all of which have a delightful fragrance. The seductive scent of this orchid entices the nose, allowing you to create a rich experience that will surprise your loved one or your customers. Furthermore, the varieties in the AromorA series are characterized by their excellent spike performance and a comparable flowering time to our other varieties.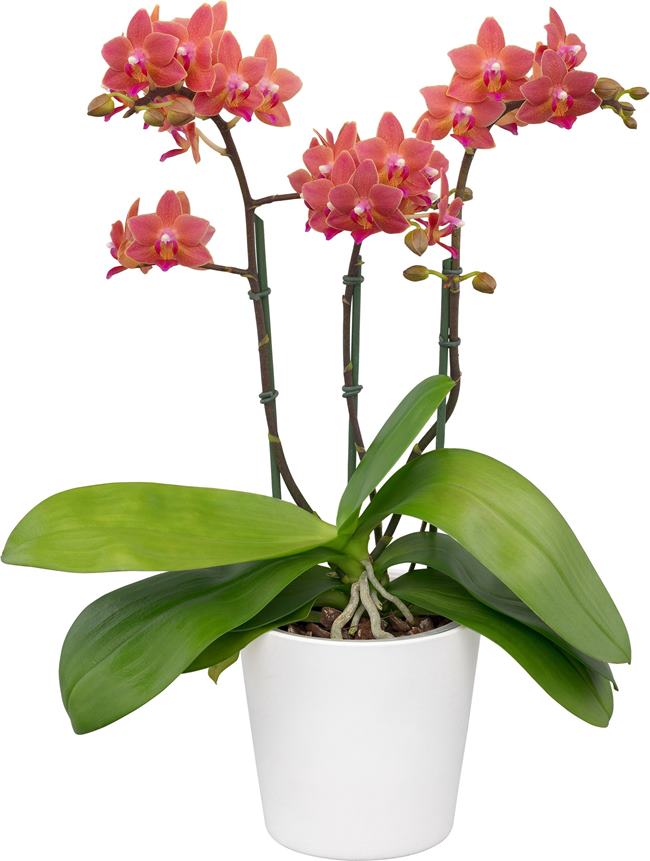 Bromeliad Guzmania
The Guzmania from Bromelia Specialist predominantly grows in the northwest of South America and in the Caribbean; mostly in tropical rain forests. There, it grows on trees with stringy roots without harming them; the Guzmania extracts moisture and nutrition from the air. This tropical trumpet has a captivating effect on its entire environment. The most striking features of the Guzmania are brightly colored bracts that grow from a beautiful rosette. Between the bracts, it has small unique flowers. The Guzmania is available in many colors and color variations, such as yellow, red, orange, white, pink, or two-tone.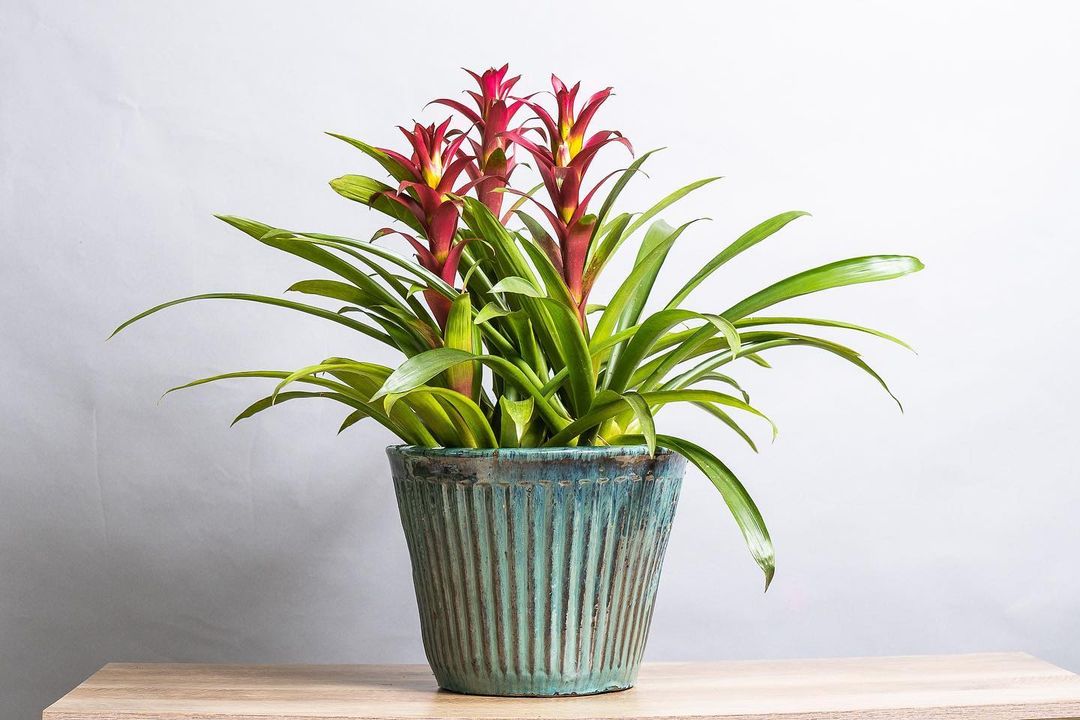 Image via @spruce.floral.designs