Want to gift mom with lasting beauty this year? Begonias are the perfect pick when looking for plants for Mother's Day. Begonias are perhaps one of the most enduring and traditional houseplants you'll come across. But also one of the prettiest. Some varieties of begonia houseplants are grown for their flowers while others are grown for their striking foliage. These potted beauties from Koppe Begonia are flowering favorites that she'll enjoy for months to come.
These Are the Must-Have Begonia Plants for Mother's Day 2022
Placing an annual bouquet order for Mother's Day is easy. But just because it's tough to beat the convenience of getting flowers delivered to your doorstep in no time at the click of a button doesn't mean it's the only - or best - option available. And if mom is feeling a little bouquet-fatigued this year, then shake things up this Mother's Day by gifting a plant instead - because while those beautiful blossoms in an arrangement whither, these flowering plants will continue to survive and thrive.
In addition to their longer lifespan (and thus gift-span!) these flowering beauties come in a wide variety of shapes, sizes, and colors, making them easily customizable to match mom's personality, quirks, and lifestyle habits. Taking the vast garden of options into account, the following varieties simply make the sweetest plant gift for Mother's Day this year.
Koppe Begonia
Koppe Begonia
is happy to convey its passion for these plants. They are constantly looking for innovation and continue to develop new begonia varieties so consumers can enjoy them for at least two months in full bloom, both indoors and outdoors. And lucky us, because there are plenty of pretty pink plants for Mother's Day to choose from.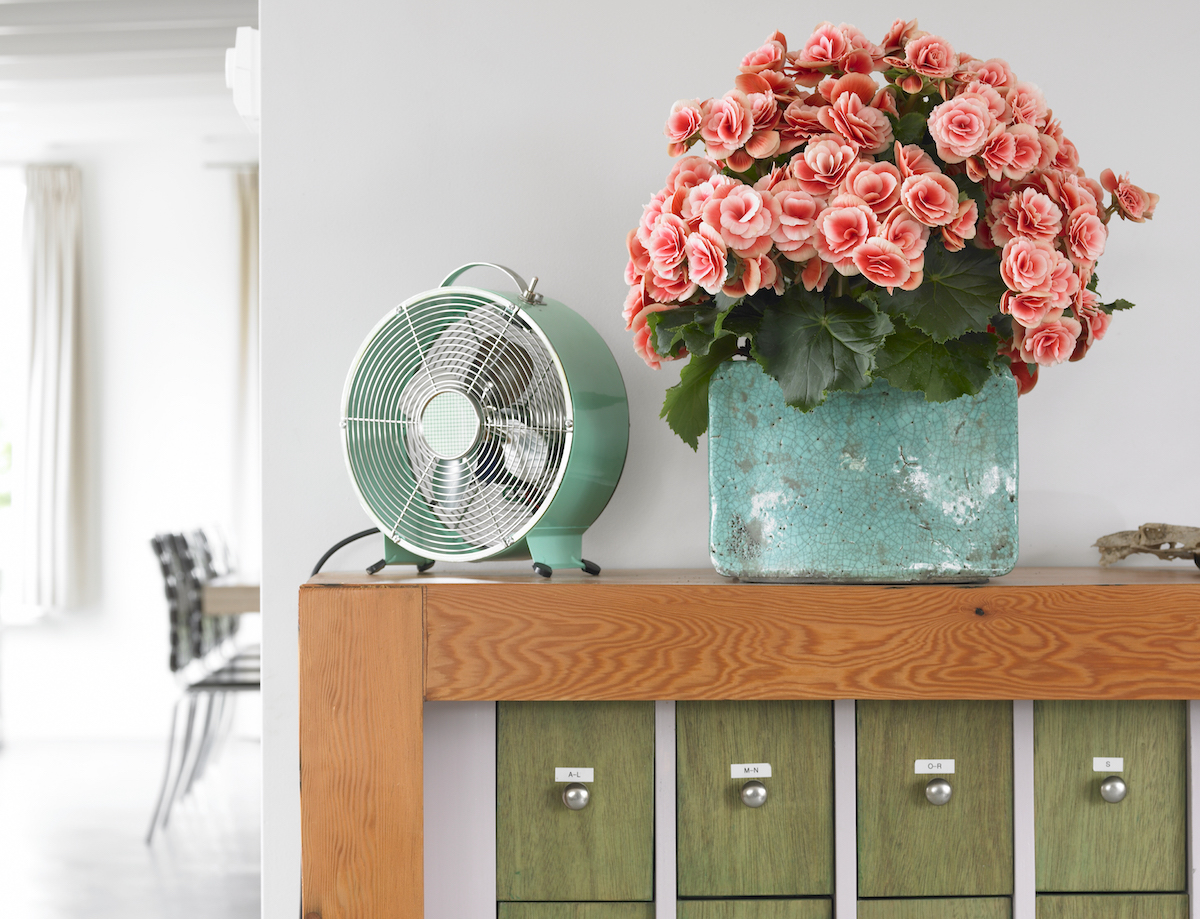 Begonia Adonia Pink & Light Pink
The Begonia Adonia Pink has intense pink petals contrasting against dark foliage. Some of the flowers have cute little yellow clusters in the center of the blooms. These are undeveloped pollen. Sometimes they develop as a flower petal, and other times they remain pollen - depending on the temperature and light exposure. The Begonia Adonia Pink and its counterpart Begonia Adonia Light Pink are perfect for both indoor and outdoor, adding the sweetest pop of color to your home.
Begonia Borias
Borias is a reasonably well-branched variety with a soft pink/white flower with a red center. The multiple colors give the Borias an exclusive appearance. The plant flowers abundantly and has large full blooms that even maintain well during the colder season. Other lovely pink varieties that do just as well include the begonia Binos Soft Pink, Begonia Berseba Light Pink, and Begonia Bela Lilaspink.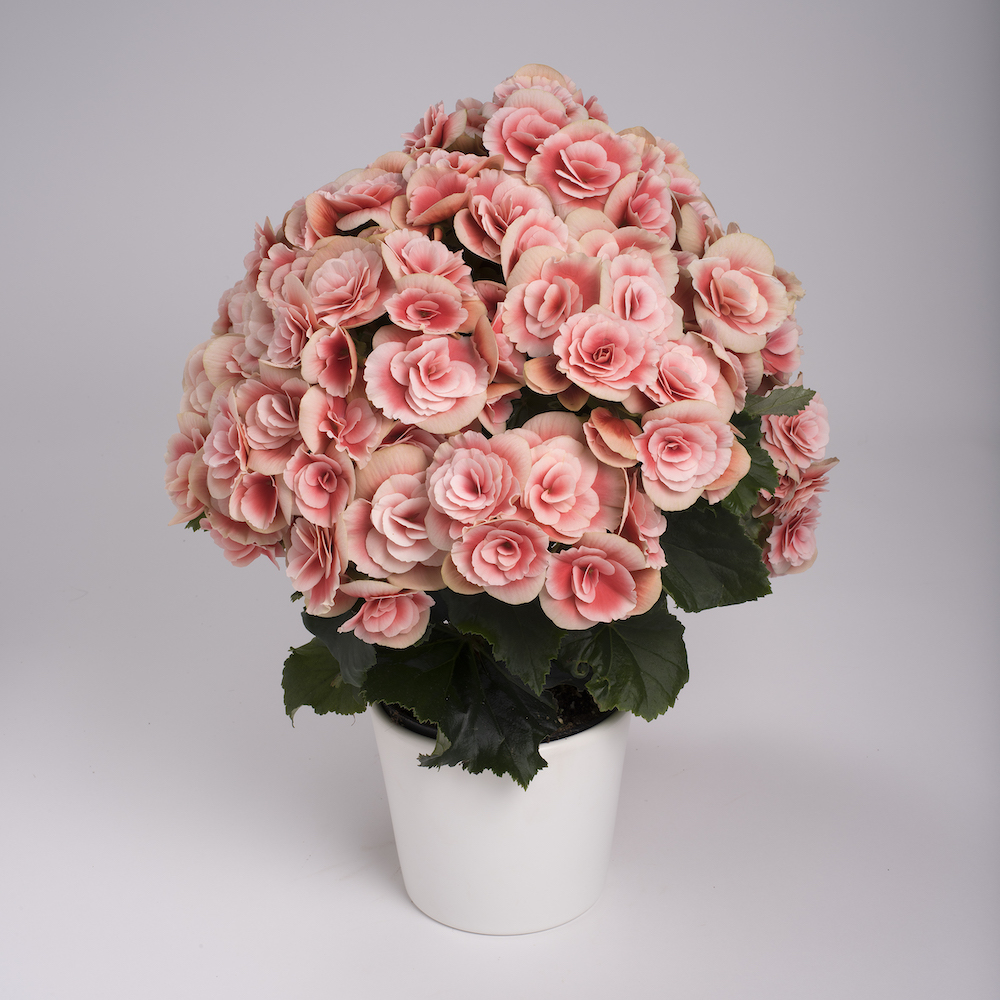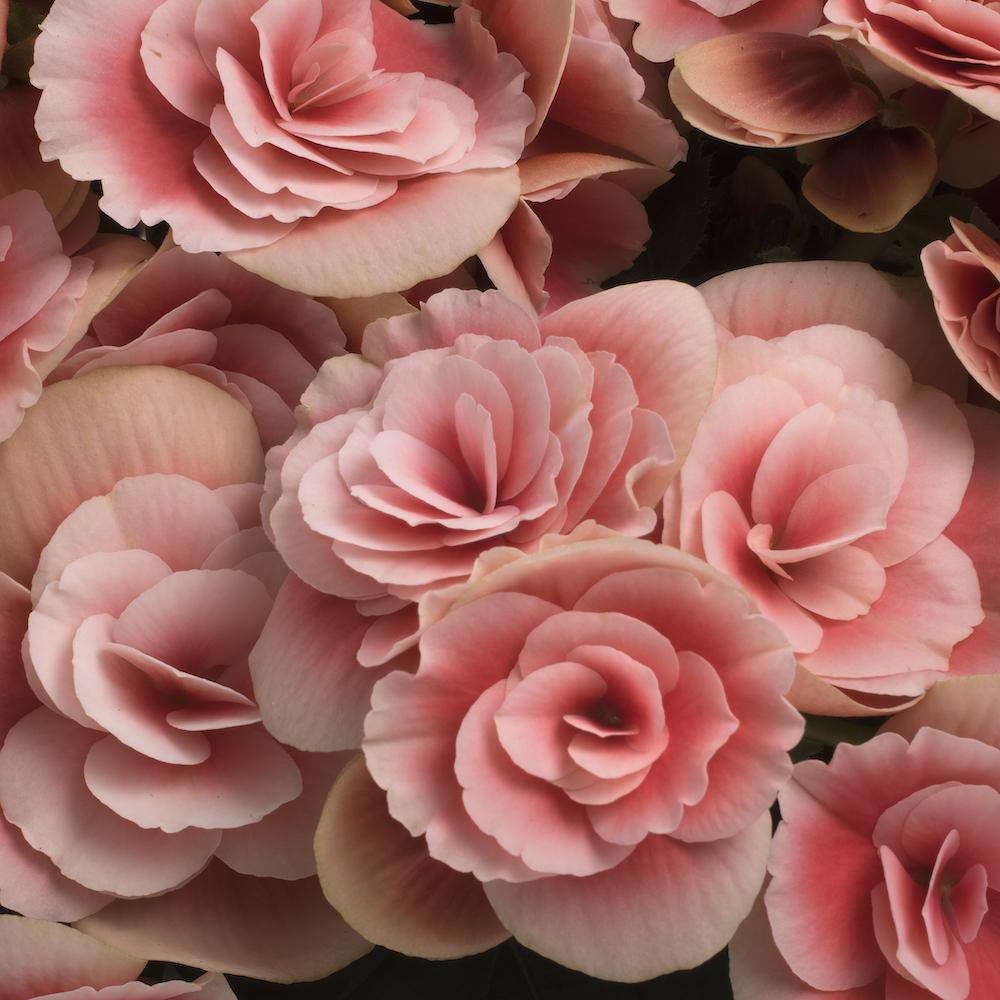 Begonia Borias
Begonia Belove Rose
The Begonia Belove Rose is an ideal statement plant and with its extra-large flowers of 7-8 cm in diameter, a perfect gift for mom this year. Characterized by its yellow center, the Begonia Belove Rose makes an excellent patio plant. This variety tolerates rain very well but be cautious with letting it get too much direct sunlight, as this will cause the leaves to burn. You can also bring this Begonia inside and enjoy it in your living room, as long as you make sure it gets enough indirect sunlight.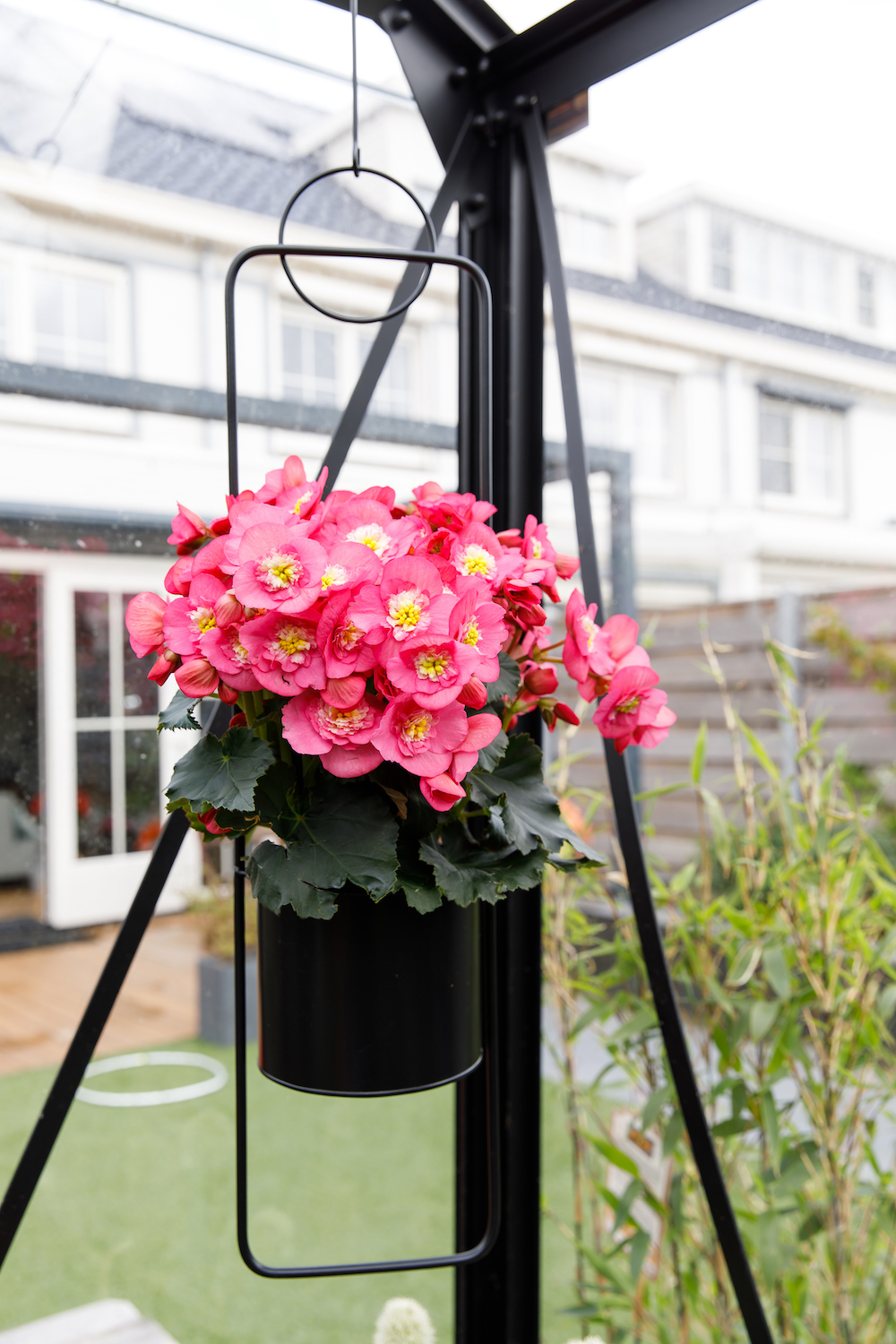 Begonia Betulia Candy & Betulia Bright Pink
The Begonia Betulia makes a strong outdoor plant and features lovely single flowers in an intense pink color. Where other Begonias might get mildew when you keep them outside in the rain, the Begonia Betulia is sure to keep its dark green leaves. The Begonia Betulia Candy and Betulia Bright Pink are constant bloomers, easy to care for, and make the perfect patio performers.
Begonia Florencio Pink
The Begonia Florencio Pink is the perfect outdoor plant to gift this Mother's Day. Although you can grow this begonia indoors, it performs best outside where it will continue to produce new flowers. When kept inside, there's a good chance the flowers eventually will start to drop. But on your patio, it's a vigorous grower that shows off all its stunning petals.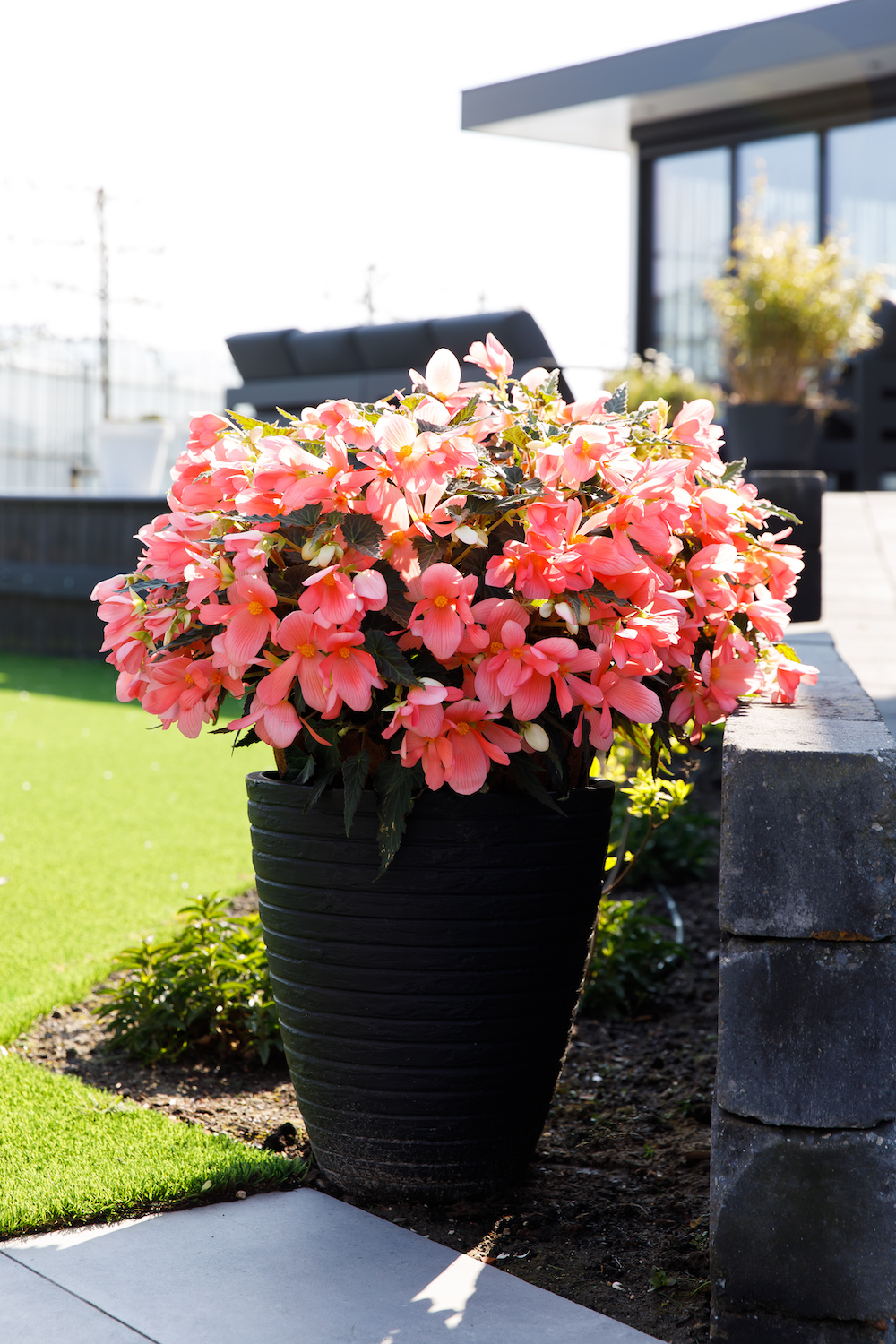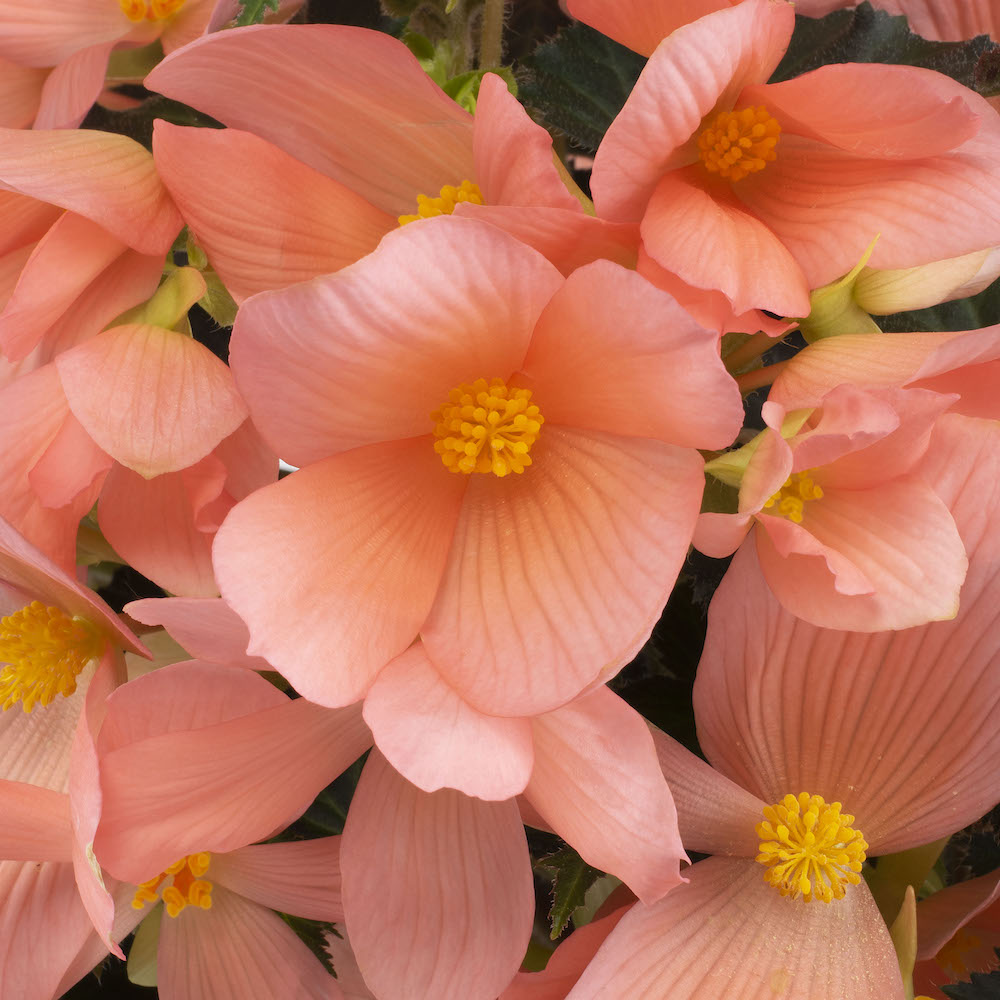 Begonia Plants for Mother's Day Care Tips
These Mother's Day begonias are all flowering types of begonia that wow you with their impressive blooms. Begonias prefer a bright spot in your home but out of direct sunlight. Just like any other houseplant, they need water but make sure not to overwater them as this will cause the roots to rot. The soil needs to dry out a little between each watering, so when in doubt about whether to water again, just wait a few more days.
They prefer humid locations if given the choice and will often struggle in very dry arid places in your home so keep them away from fireplaces and radiators. The normal usual home temperatures are fine for all begonias and they aren't overly fussy about occasional highs or lows in temperature. Although you must avoid any prolonged exposure to temperatures that are approaching freezing. Keep these tips in mind when taking care of your begonias and they're all set to grow, look beautiful, and flower happily.