It's difficult to know what to say when someone you know is grieving the loss of a loved one. Sending sympathy flowers is an excellent way to convey that you care about someone who is going through a difficult period.
6 Popular Types of Flowers for Expressing Sympathy
Before you give flowers to a bereaved friend, you should also be aware that different flowers have distinct meanings. Looking at the symbolism of a flower can help you send the appropriate message, whether it's one of peace or hope. Here are some popular sympathy flowers and their meanings.
1. Lily
Perhaps the most popular flowers for mourning, lilies are an excellent choice to send to individuals who have lost a loved one. Lilies have long been associated with peace and hope, making them ideal for conveying positive thoughts to those who are grieving. Because of their peaceful demeanor, white lilies are particularly popular funeral and sympathy flowers used worldwide.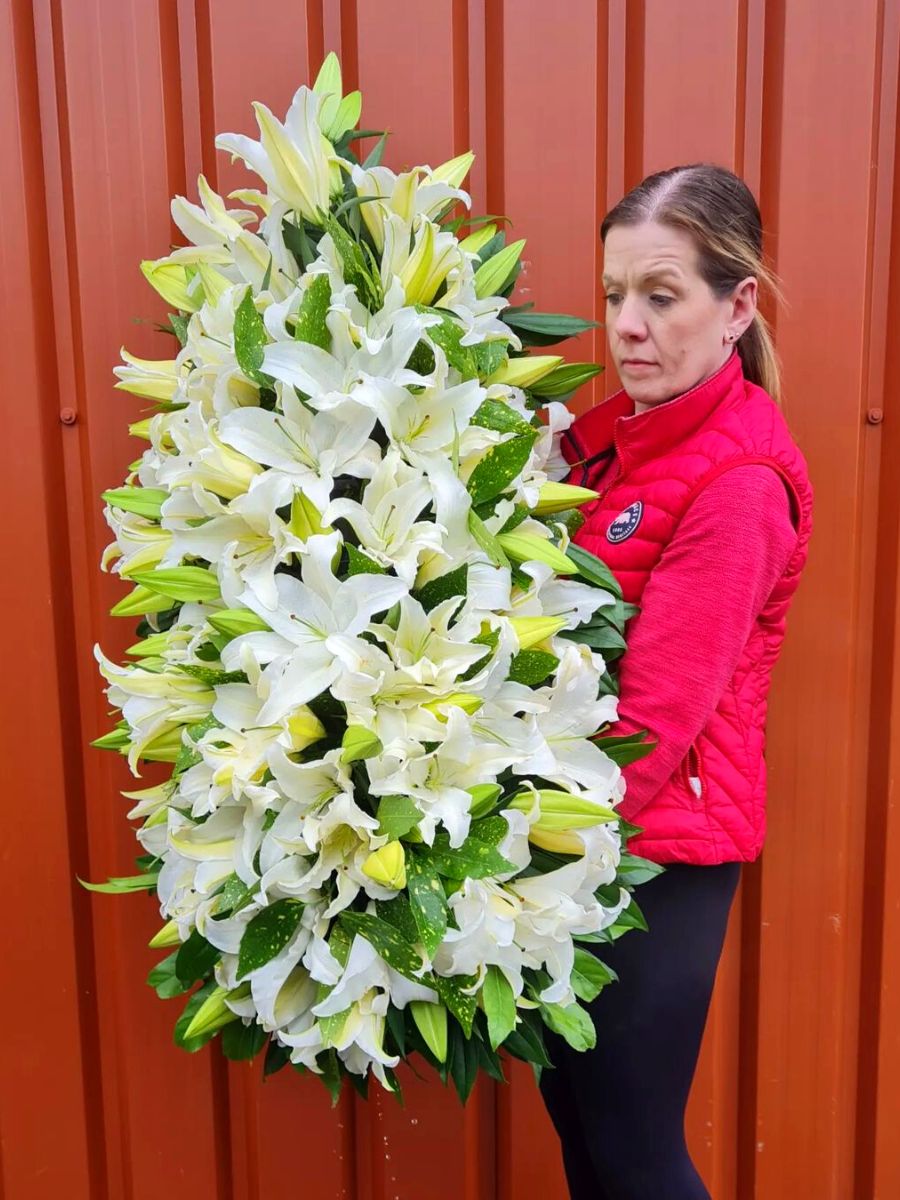 2. Chrysanthemum
Because these flowers have diverse meanings around the world, you should consider the location of the funeral as well as the culture and ethnicity of the mourners. White mums are viewed as a symbol of mourning in Asian countries such as China and Japan and are frequently used in funeral arrangements. Chrysanthemums are almost primarily used at funerals and memorial events in European countries such as Austria, France, and Belgium. White chrysanthemums are an excellent choice to present to someone who is bereaved.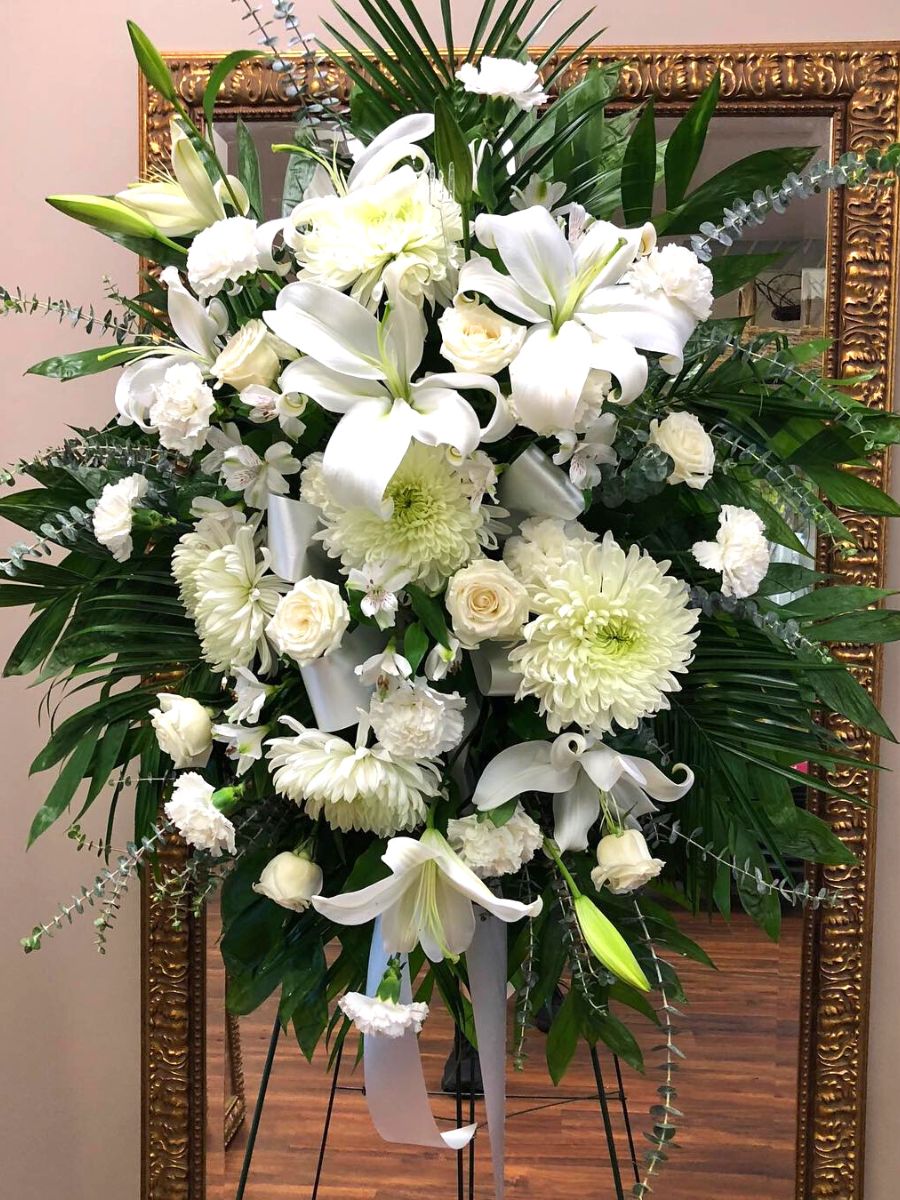 3. Gladiolus
Gladioli with its tall spikes of blossoms, are a symbol of power and character, making them one of the most popular flowers for expressing sympathy to any loved one. You can send a double message by sending gladioli as a condolence flower for the person going through a rough time For starters, these flowers serve to remind mourners of the personality of their deceased loved one. Second, they assist the bereaved in regaining their inner strength.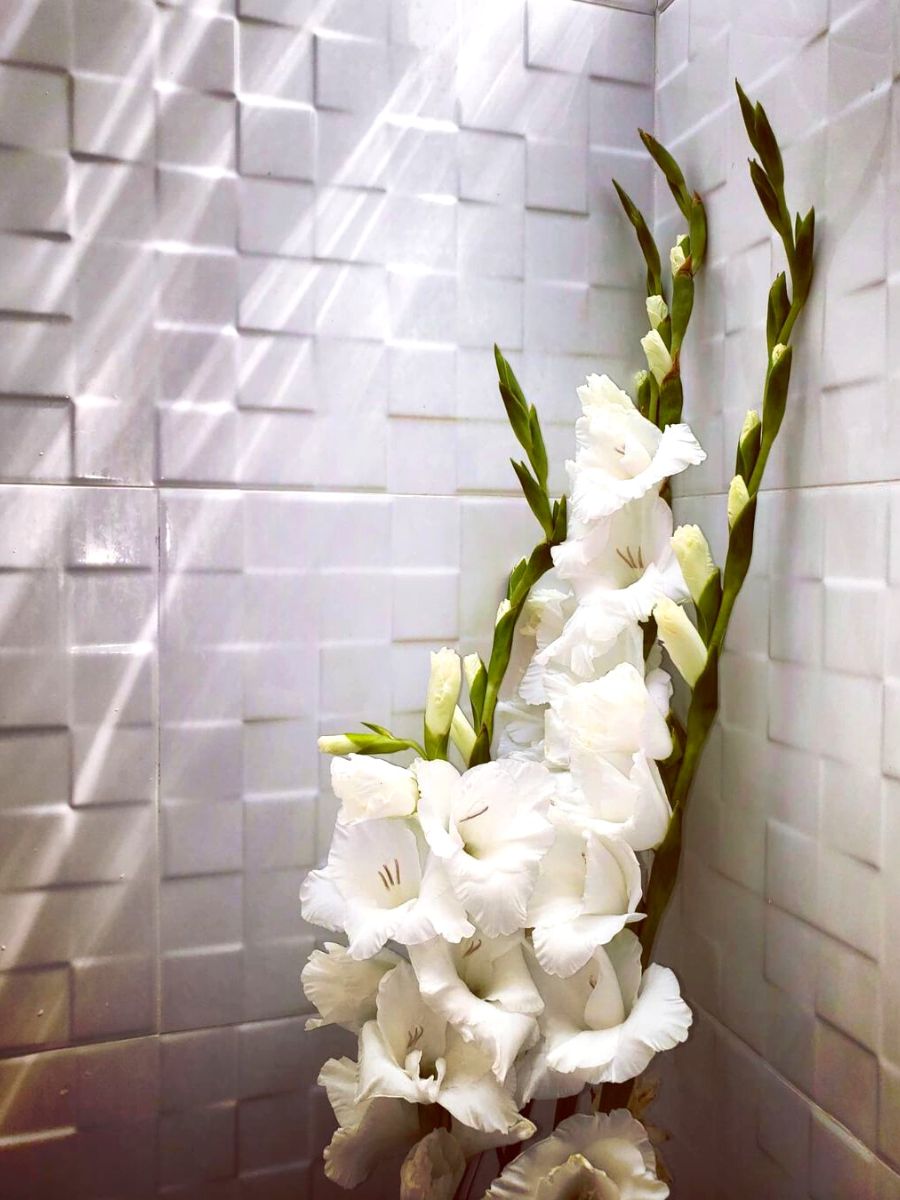 4. Rose
A rose's meaning varies depending on its color, so you'll want to take note of these symbols before you choose a color.
White roses are a popular option for sympathy flowers since they represent a new beginning as well as a farewell. They also represent remembering, so they are ideal for assuring mourners that their loved ones will never be forgotten.
Yellow roses are bright and cheerful, and they represent friendliness and warmth. While flowers may appear dazzling in a sad period, they will demonstrate to a friend that you are always there for them.
Peach roses are another suitable option since they represent sincerity. They will demonstrate to the bereaved person that you are actually there for them at this terrible time.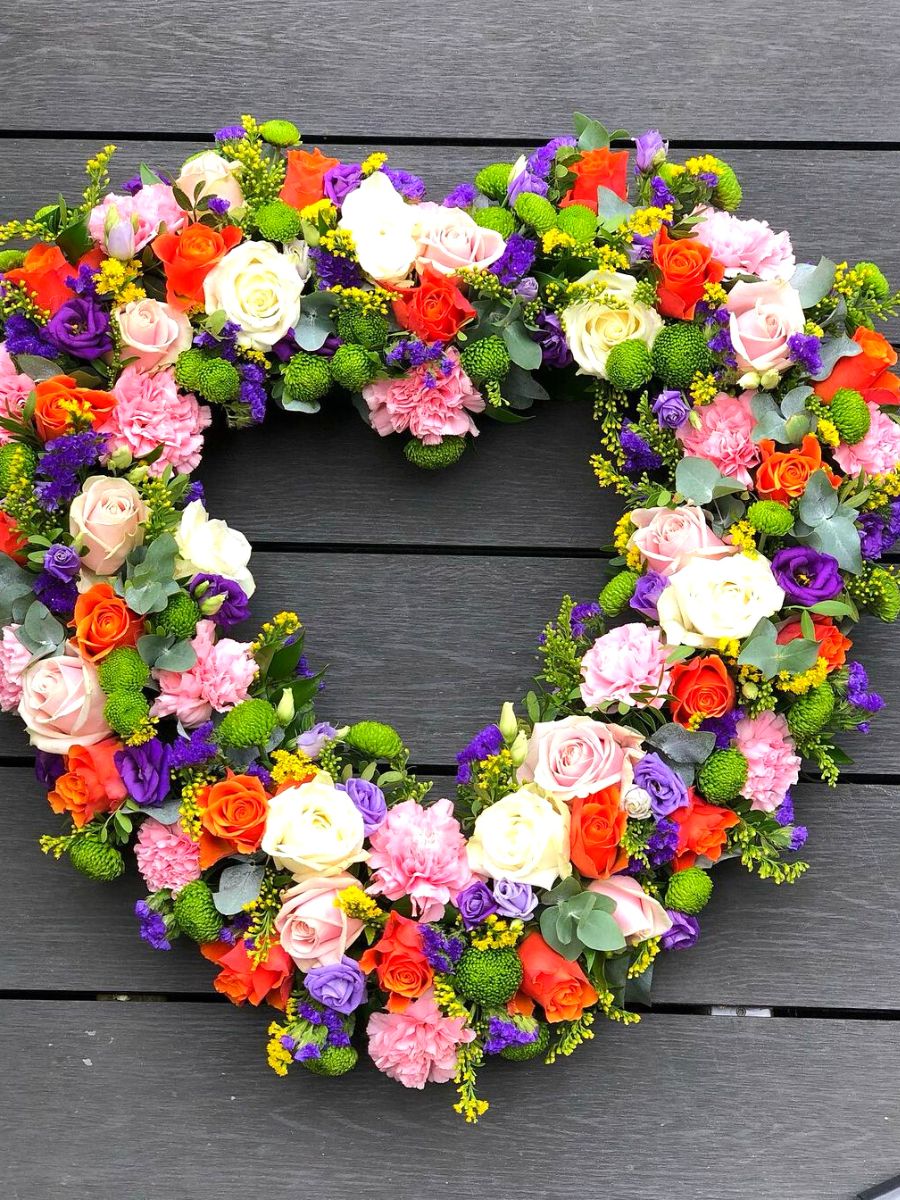 5. Carnation
Like roses, carnations come in a wide variety of colors. And each of these hues holds a different meaning. Consider color meaning when ordering a carnation bouquet to express your sympathy.
Red carnations symbolize love and dedication, so they assure the bereaved that you will always be there for them.
Pink carnations represent the remembrance of a lost loved one and act as the perfect and heartfelt sympathy flower.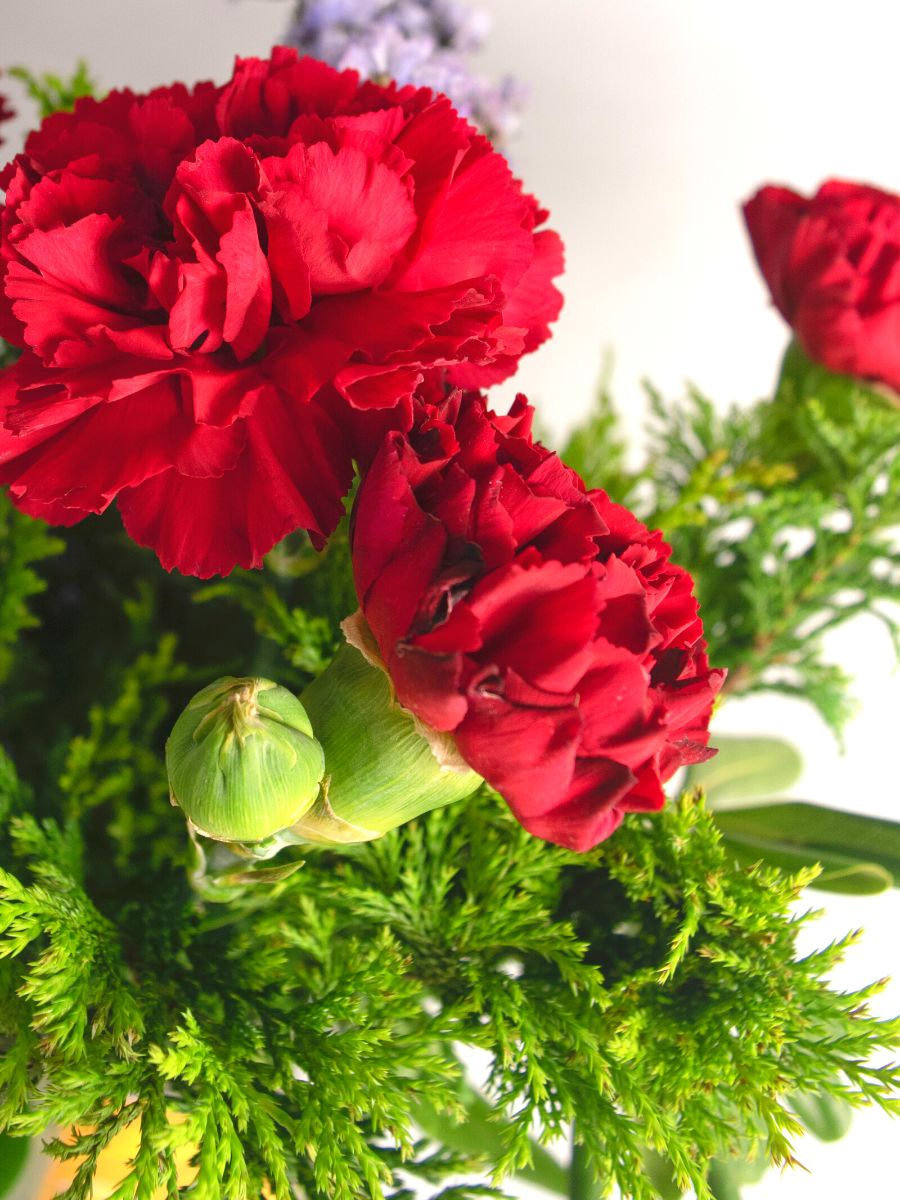 6. Orchid
Orchids, with their long, graceful stalks and long-lasting blooms, signify everlasting love. When you gift an orchid to a bereaved person, you are reminding them that the deceased will live on in their hearts. There are many different orchid colors to choose from, but white and pink are always safe bets!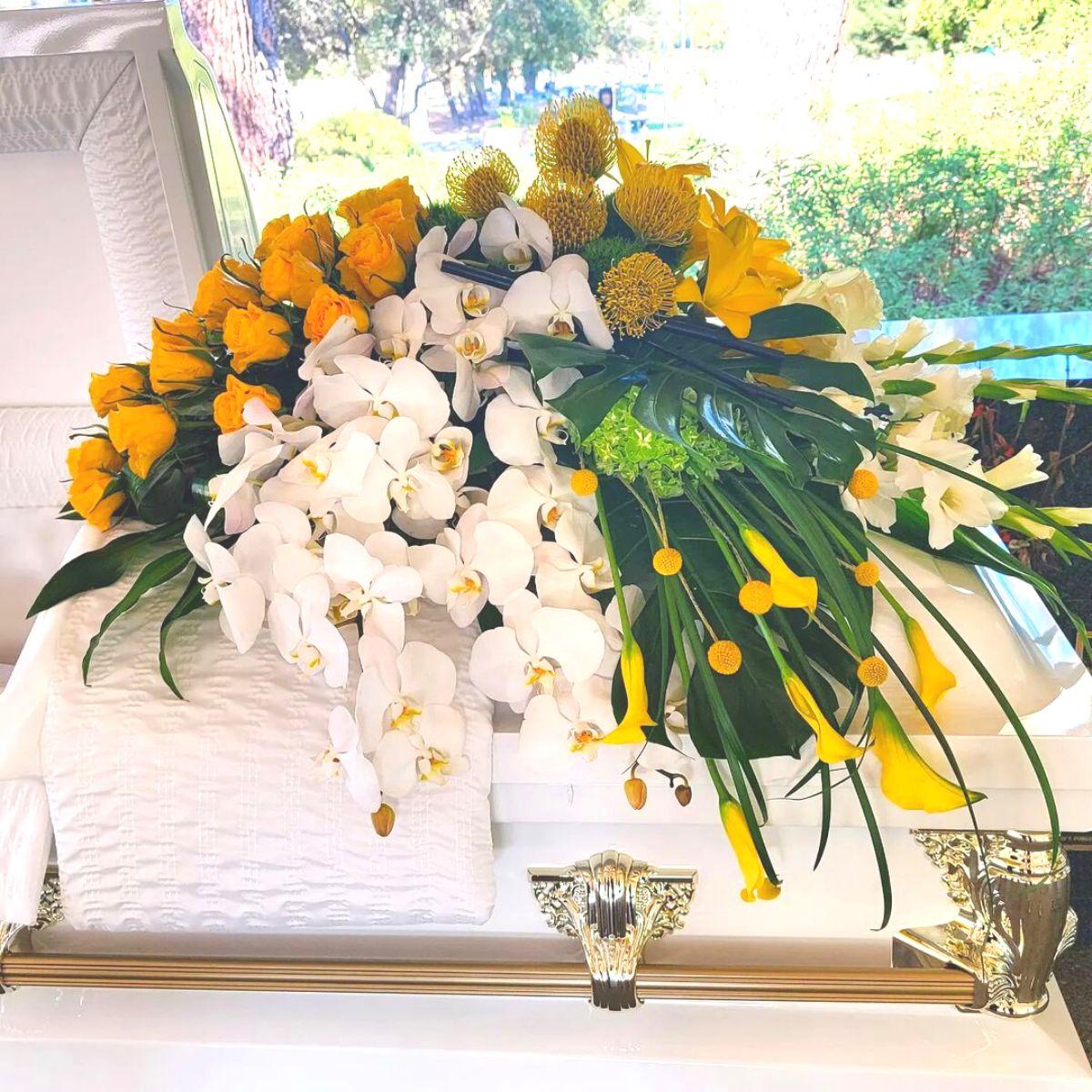 Sympathy Flower Colors
If you're not sure what hue flowers to send for death or mourning, here is a short guide about flower colors and how to choose the appropriate sympathy flower color.

One alternative is to send a color that is usually sent to grieving people. Because it represents optimism, peace, and purity, white is a popular compassion color. You can't go wrong with white flowers for compassion! Other soft colors, such as peach and pink, are also suitable. If you don't know the deceased very well, these traditional colors are an excellent choice.
Another option is to use the deceased's favorite color to honor them. Send a funeral arrangement of purple blooms if they used to really love the color purple. Consider the preferences of those who are in mourning. Don't be scared to give a warm bouquet with a nice note if they liked orange and red tones.
Where to Send Sympathy Flowers
Before you order sympathy flowers, consider where you'll send them. Your relationship with the bereaved and their requests will determine the final destination. Also, read the funeral announcement because it will typically mention where to send flowers.
If you are close to folks who have lost a loved one and know they would welcome flowers at home, it is okay to deliver flowers directly to them. If you know the deceased but not their family, you should avoid sending flowers to their home.
Director of Funerals: A funeral director collaborates closely with the family to ensure that all arrangements are completed. They will be aware of the family's preferences. They can place your flowers in the most appropriate area, whether the funeral home, burial, or the family's house.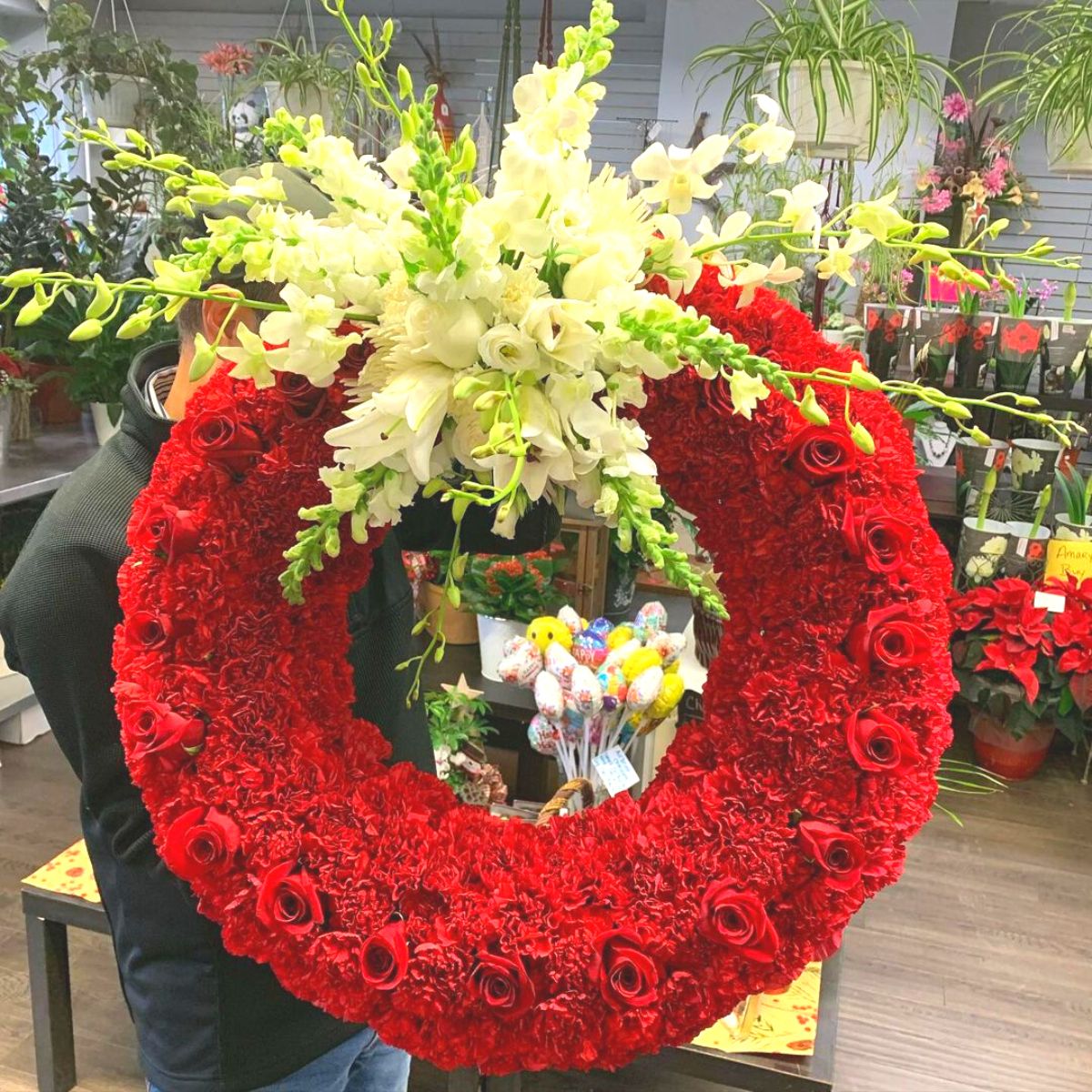 Now that you know a bit more about choosing and sending sympathy flowers, you can decide the best option for any loved one who's going through a rough time.
Header image by @blessedfloraldesign and feature image by @amoredolceflowersfunerals.