Tag Along with #SayItWithFlowers
This week rose grower
Porta Nova
, famous for its
rose Red Naomi!
launched their campaign to support the Flower Boost Challenge. The international hashtags #FlowerBoostChallenge and #SayItWithFlowers are supported by many growers of flowers and plants, floral design associations, promotional organizations. And you, the florist, are invited to tag along. Show the world right now what magic our flowers can do. Challenge one of your corporate clients to start a challenge and get a corporate snowball rolling in your area. Let us inspire, spread love, raise hope, and feed gratefulness.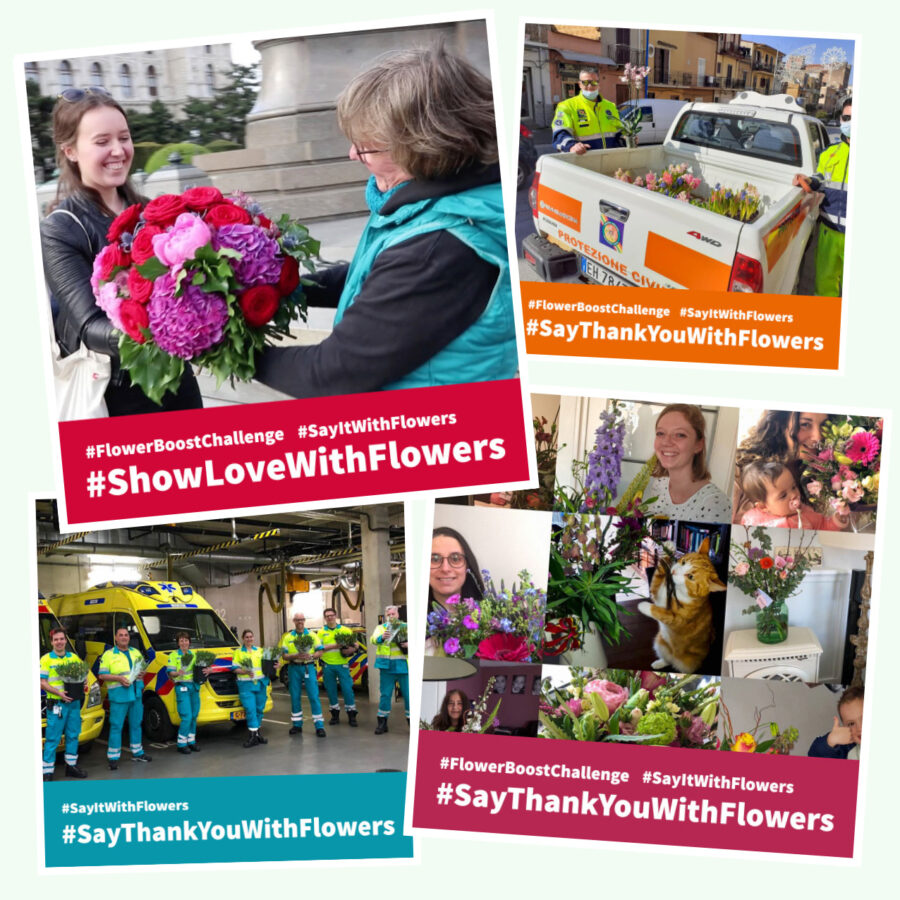 Statement by Porta Nova about #SayItWithFlowers
In most of our markets, trade has largely disappeared. There are strict rules in place in some countries whereby florists and traders have had to close their shops. In some other countries, they are still open or can service orders via online or telephone and do deliveries. As Porta Nova, we, of course, feel your pain and are doing all we can to get through this together with our clients. Although it remains unclear what will happen in the next few weeks/months, we've noticed that in many countries there is a sense of togetherness and there are many people who are trying to do their best to help. People have expressed their gratitude to volunteers and professionals working in the health care industry; and also those working in other fields such as teachers doing home-schooling, truckers, police, caregivers in elderly homes and many other essential service providers.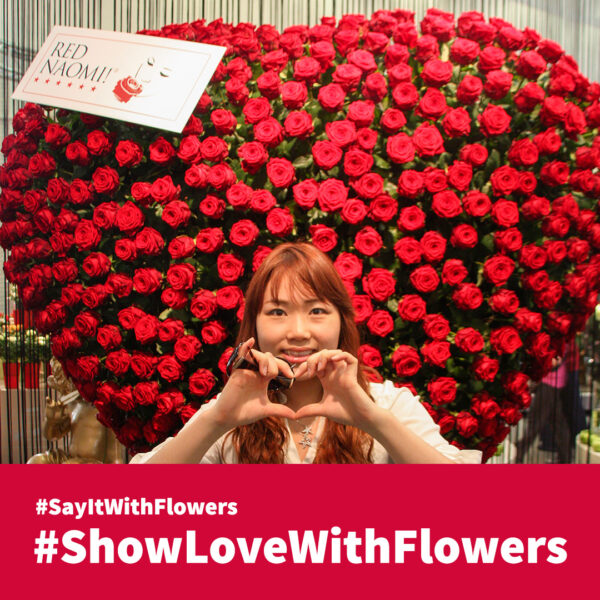 What is certain is that this crisis period is temporary and will gradually pass. During and after the crisis, people will be grateful to these 'heroes', wanting to thank them. And when lockdowns will be lifted, people will be visiting families, friends and other loved ones wishing them love and affection. Moreover, when we come together to remember our departed loved ones. This is where flowers and plants bring out their 'magic' and play an important role. A single flower can say much at moments when the best words are sometimes hard to come by. Flowers are a perfect gift of love, sympathy, and gratitude and will create a smile on someone's face. Furthermore, flowers and plants can work wonders for people who miss the beauty of nature because they have to stay inside their homes.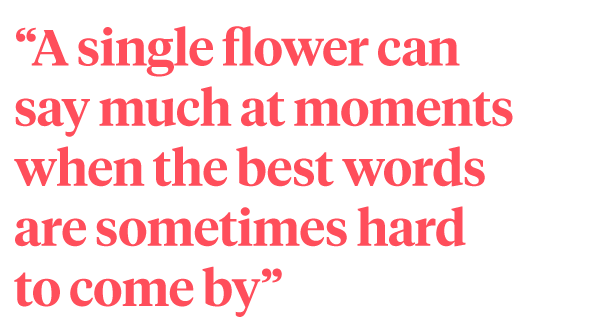 These emotions vested in flowers have been marketed for many years. As
Porta Nova
, we feel it is extra important that as an industry we do our best together to show the world right now what magic our flowers can do. Let us inspire, spread love, raise hope, feed gratefulness. There are currently many initiatives in the industry to help each other, and we support and participate where we can while trying to keep everyone in the chain involved. We cannot control how long flower shops will remain closed abroad and whether they can make deliveries. But we can work towards setting up a promotional campaign together with you and traders in such a way that it works now in areas where we can still deliver; and that it will continue working and fit well up to the time when lock-down measures will be lifted step by step.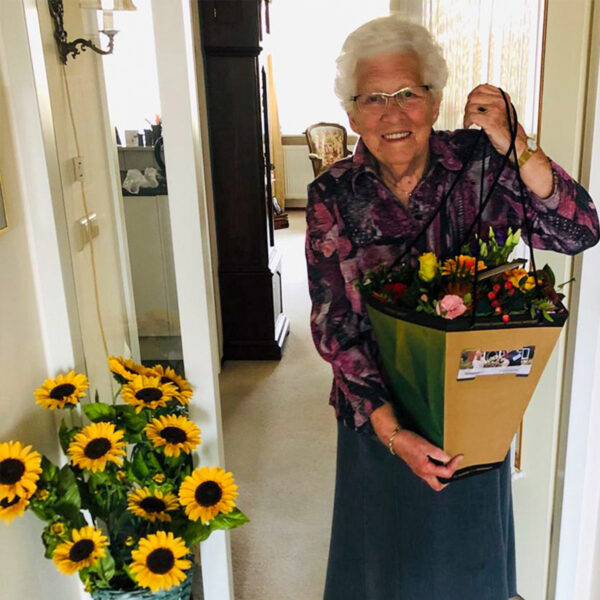 #FlowerBoostChallenge
One of the initiatives in the Netherland which seems to be working for some growers is called #FlowerBoostChallenge . We believe that it can be reshaped and used by florists and trade throughout Europe. In the Netherlands, it works like this: a company that is challenged buys flowers (bouquets) directly from growers and gives them away to people who are most deserving them, such as in healthcare workers, caregivers in elderly homes, police, or their own employees currently working from home. They take pictures of the flowers at the farm and pictures of them handing out these Flowers.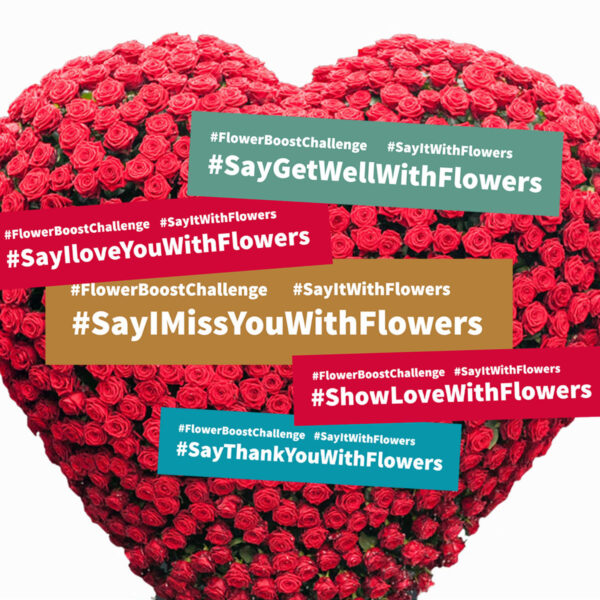 We Challenge All Florists To Set Up Their Own #FlowerBoostChallenge in Their Own Areas
Challenge one of your corporate clients to start a challenge and get a corporate snowball rolling in your area. Also, challenge your everyday consumer clients online to order one bouquet for someone and challenge their friends and family to do the same. Find out who in your area really deserves to be thanked with flowers. Or start your own online crowdfunding to buy flowers to be handed out. Or if you see other initiatives in your neighborhood, you can find out if you can join forces. Make sure that your client makes some pictures of the flowers and of you handing them out. After which you then create a post on your social media platforms such as Facebook and LinkedIn that your client challenges three other corporates to do the same. Add the challenge hashtag #SayThankYouWithFlowers, #FlowerBoostChallenge & #SayItWithFlowers and #yourcompanyname. We will also share challenge posts.