Although Spring 2024 is still months away, Prada has just launched a new endeavor for their Autumn/Winter 2023 campaign inspired by...flowers! Limited-edition Prada packs of marigold, daisy, and sunflower seeds were available at flower kiosks and various retail destinations in Milan, London, Paris, New York, Dubai, Seoul, Hong Kong, Beijing, Shanghai, Chengdu, Guangzhou, Qinhuangdao, and Tokyo from September 14-16. The most important part is the importance of flowers in their F/W 2023 campaign named 'In Conversation With a Flower'.
Prada's Latest Fall/Winter 2023 Campaign - In Conversation With a Flower
Beauty, tenderness, and love. The Fall/Winter 2023 campaign is inspired by Prada's investigation of these eternal, timeless values of humanity's universal emotions. They are brought to life through the metaphor of flowers through totems and gestures of tenderness and affection which are here reimagined to human size, a scale that suggests otherworldly emotions that interact with five global stars: Benedict Cumberbatch, Hunter Schafer, Kodi Smit-McPhee, Letitia Wright, and Li Xian.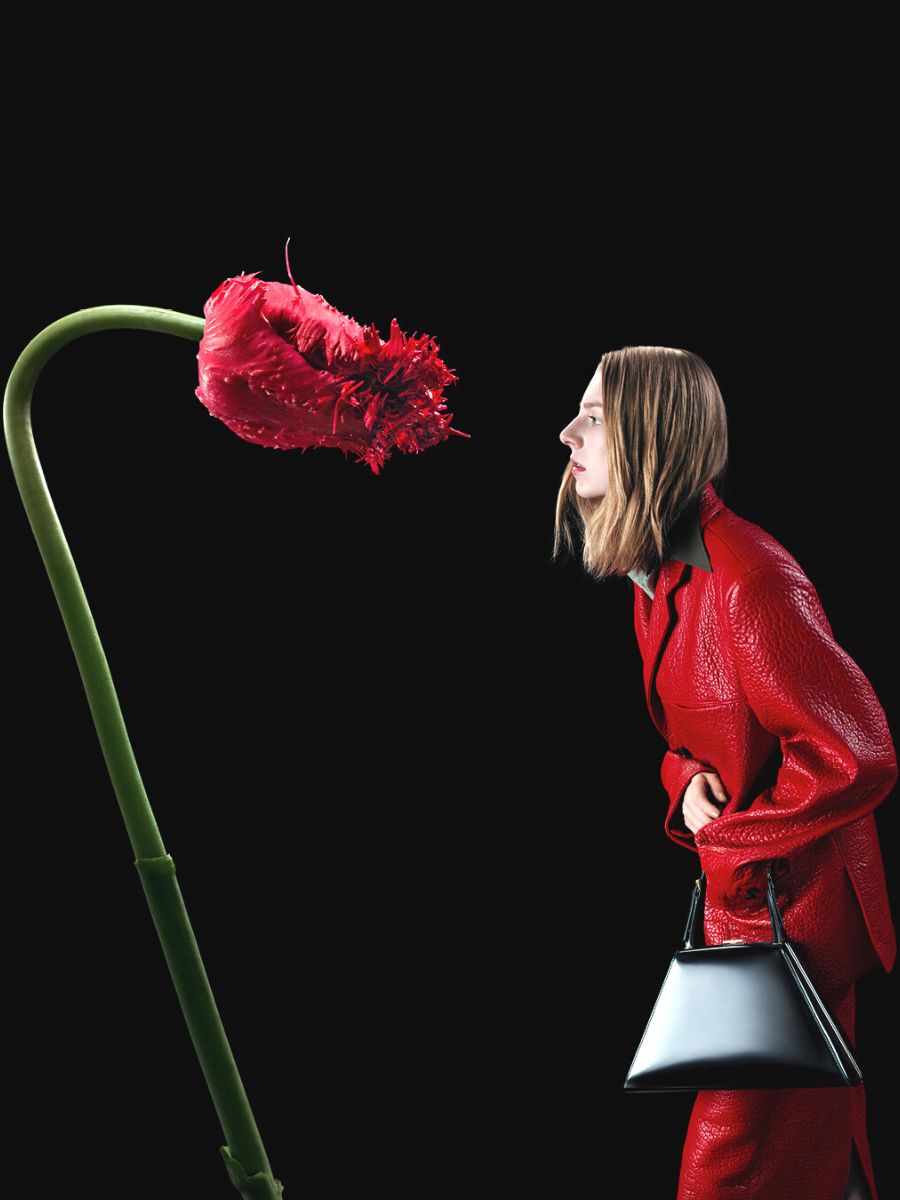 Videographer Willy Vanderperre filmed the cast conversing with these strange blooms. Between these figures and flowers, an impossible chain of bizarre talks occurs a literal and visual interaction. Just as these discussions are contradictory, so is the flower itself - both fragile and robust, precious and commonplace, transient yet everlasting, each one unique. Flowers as an embodiment of the human experience, always indicated. Rendered in real life for the campaign, they are a metaphor for humanity, employed as an exterior manifestation of our thoughts and feelings. A genuine emotion is produced by these seemingly surreal sights.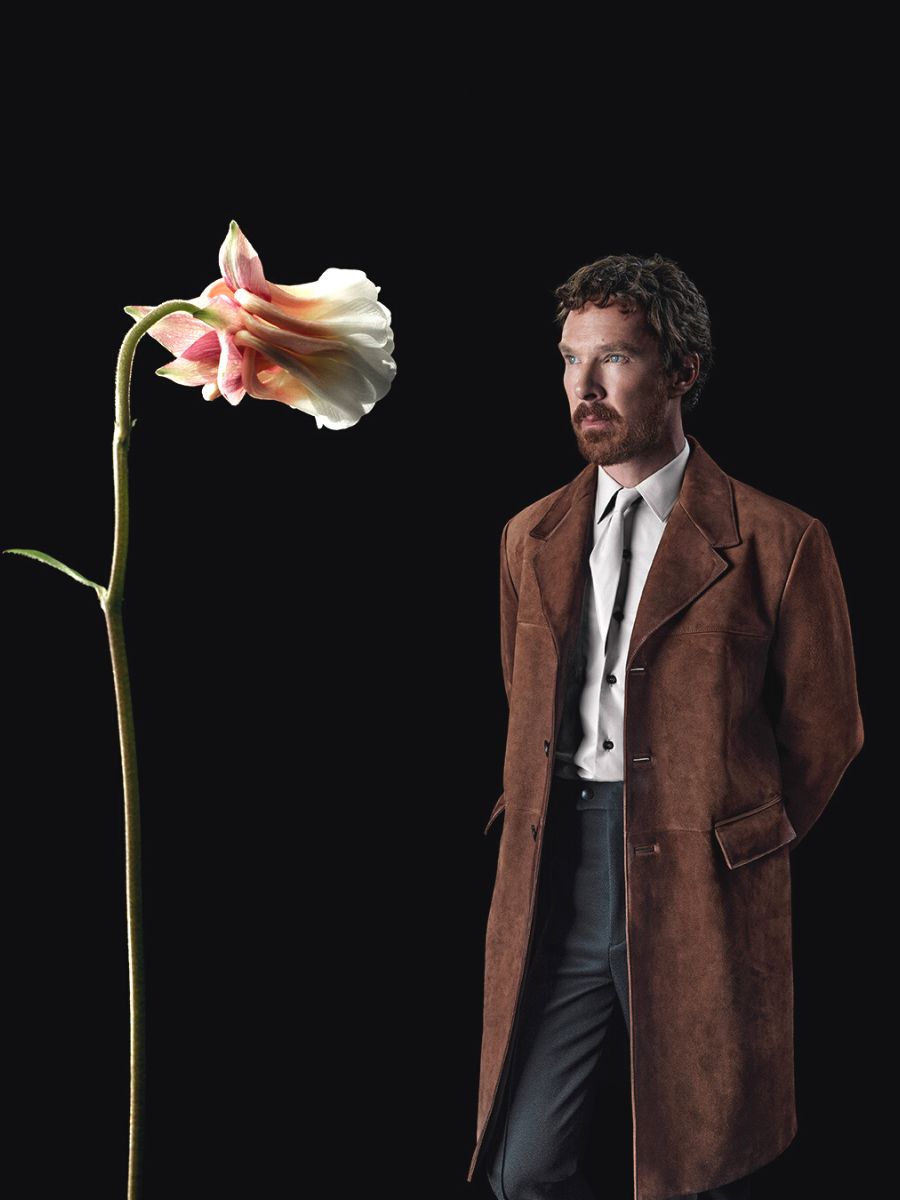 A Fashion Feast For Flower Lovers
For people who love both fashion and flowers, this campaign is pure paradise. Not to mention the fact that flowers have absolutely conquered what has been modeled down the runway for what this year has been and the forecast is that flowers will not stop. Not today, not ever because they just have a way of making everything better looking and better feeling.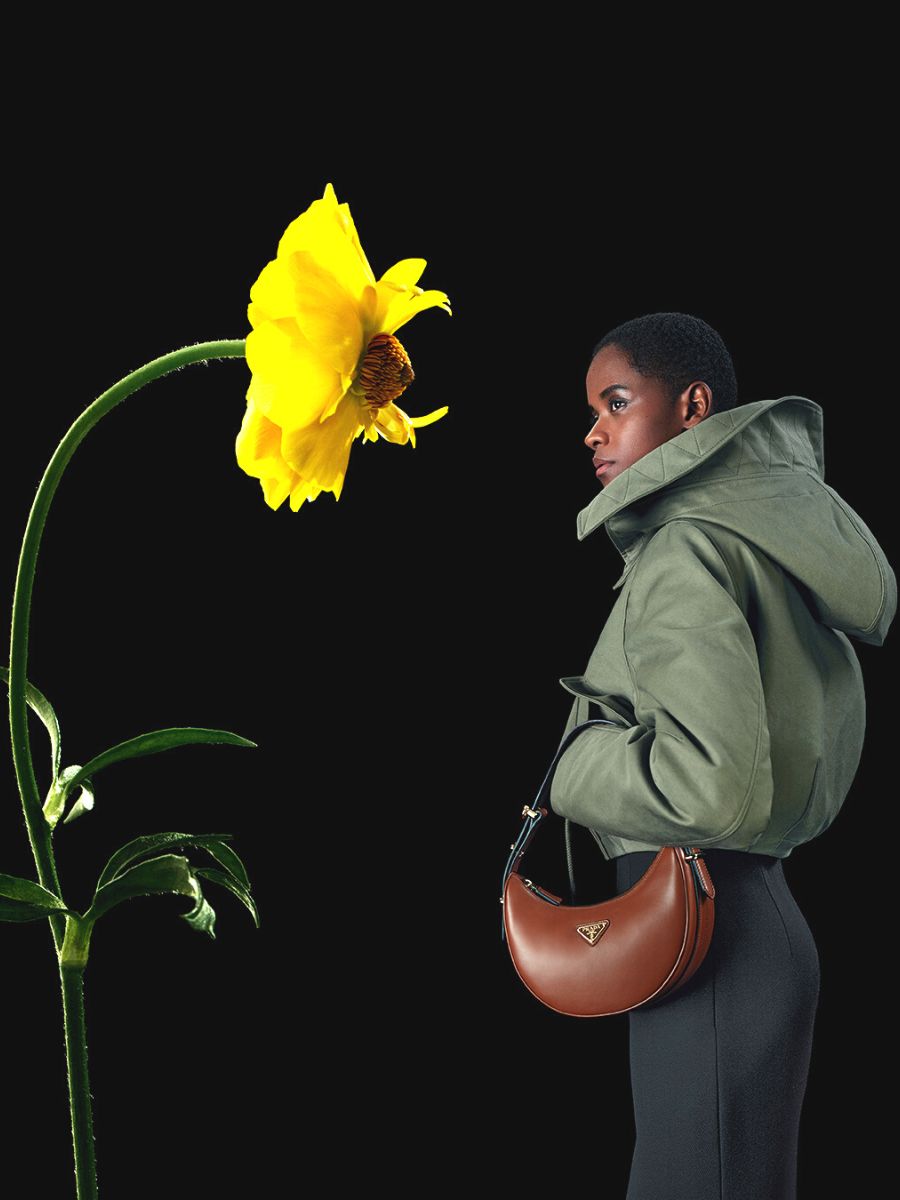 Prada's campaign 'In Conversation With a Flower' will also be extended onto digital platforms with the use of a filter made exclusively for individuals uploading content to various social media platforms. The digital filter shall consist of 3D images of Prada's flowers blooming on users' screens, with customizable special effects.
The Symbolism of Flowers in Prada's 2023 Campaign
Flowers are timeless emblems of beauty that exist between the ordinary and the spectacular; they can be viewed as conduits of emotion, physical reflections of the intangible. Their resonance spans cultures, even language, and here, by virtue of scale, they also become protagonistic living creatures with the ability to participate actively.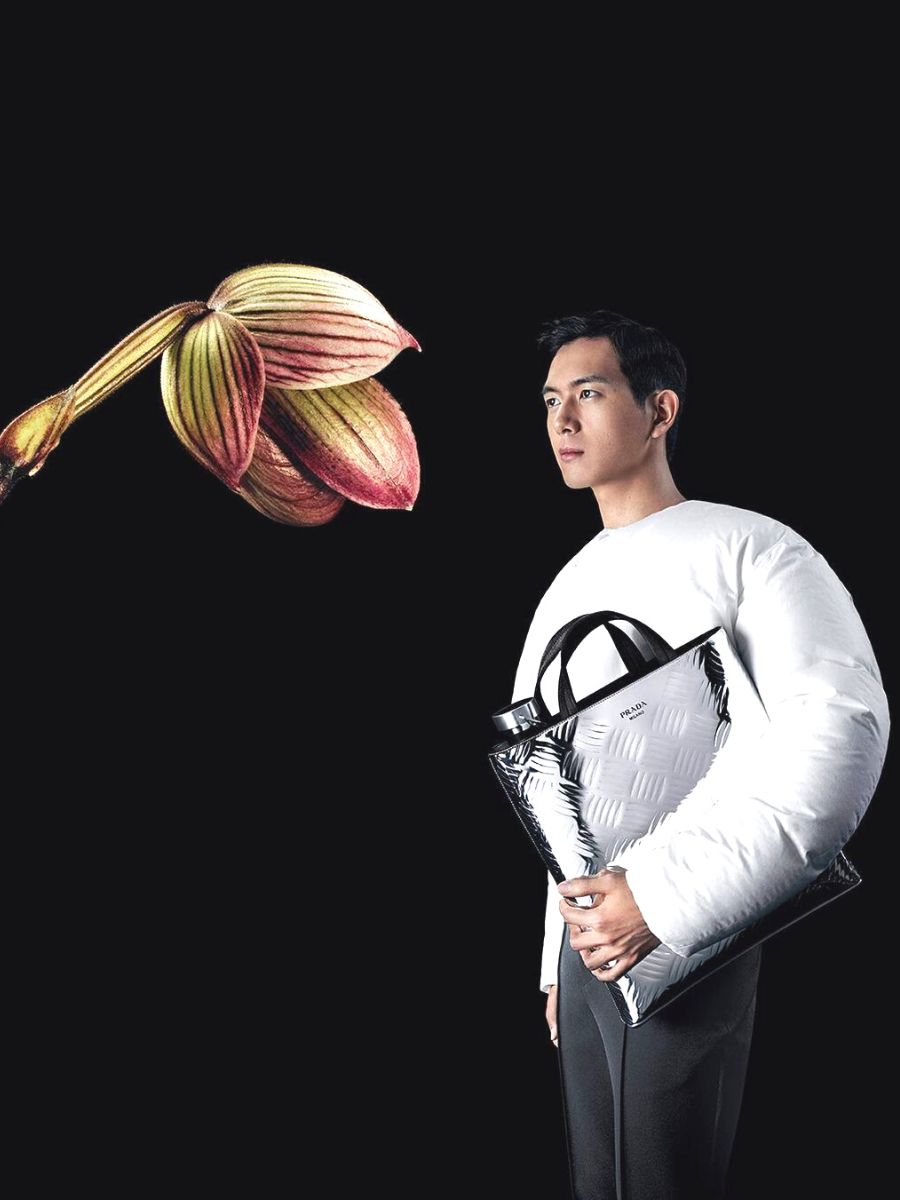 Each flower in this campaign, blown beyond life-size, faces a different figure in imagery captured by Vanderperre, teamed in exchanges and dialogues both visual and literal. In the accompanying campaign films, the cast converses with these improbable blooms to a script specially created by Michael Cunningham - the Pulitzer Prize-winning author of The Hours (1998). The enormous flowers are visible in any shopping center that sells Prada. In Harrods all the way in London for example, the first floor of the store is filled with life-sized flowers through the halls, catching the attention of every single visitor.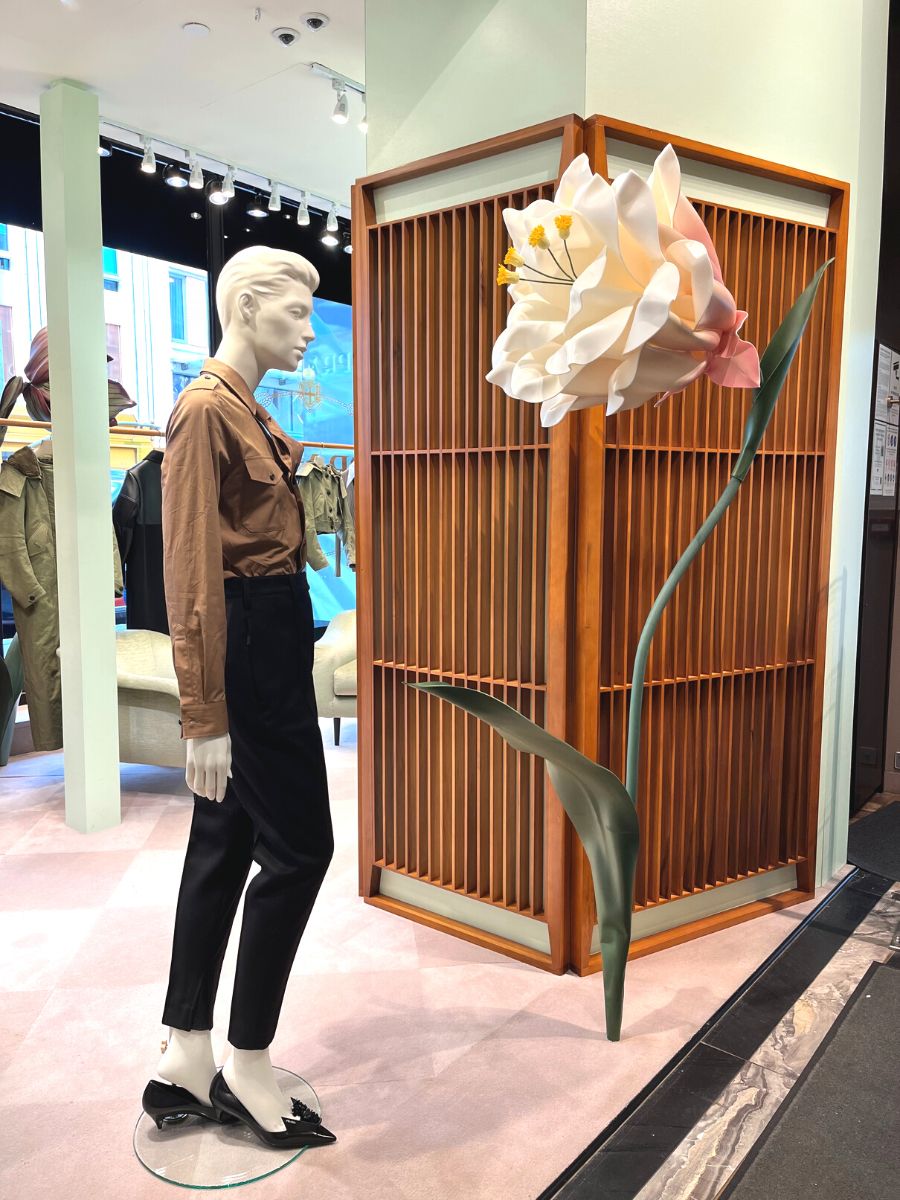 Fashion and flowers, they'll always be a good mix!
Photos by @prada