Dried flowers - trending much? We think so, and many flower lovers agree as well. Dried flowers are conquering the millennia and they are leaving very much to say. Floral artist Rebecca Louise Law invites you to plunge into passageways of dried flower heaven.
Dried Flower Passageways by Rebecca Louise Law for a Win
A definite trendsetter, especially during 2022, dried flowers are becoming the new favorites to work with given their longevity and array of benefits when it comes to the durability of a design or bouquet. British artist Rebecca Louise Law taps into the flower advocacy for dried flowers and shows us what this world is made of through fascinating passageways and processions.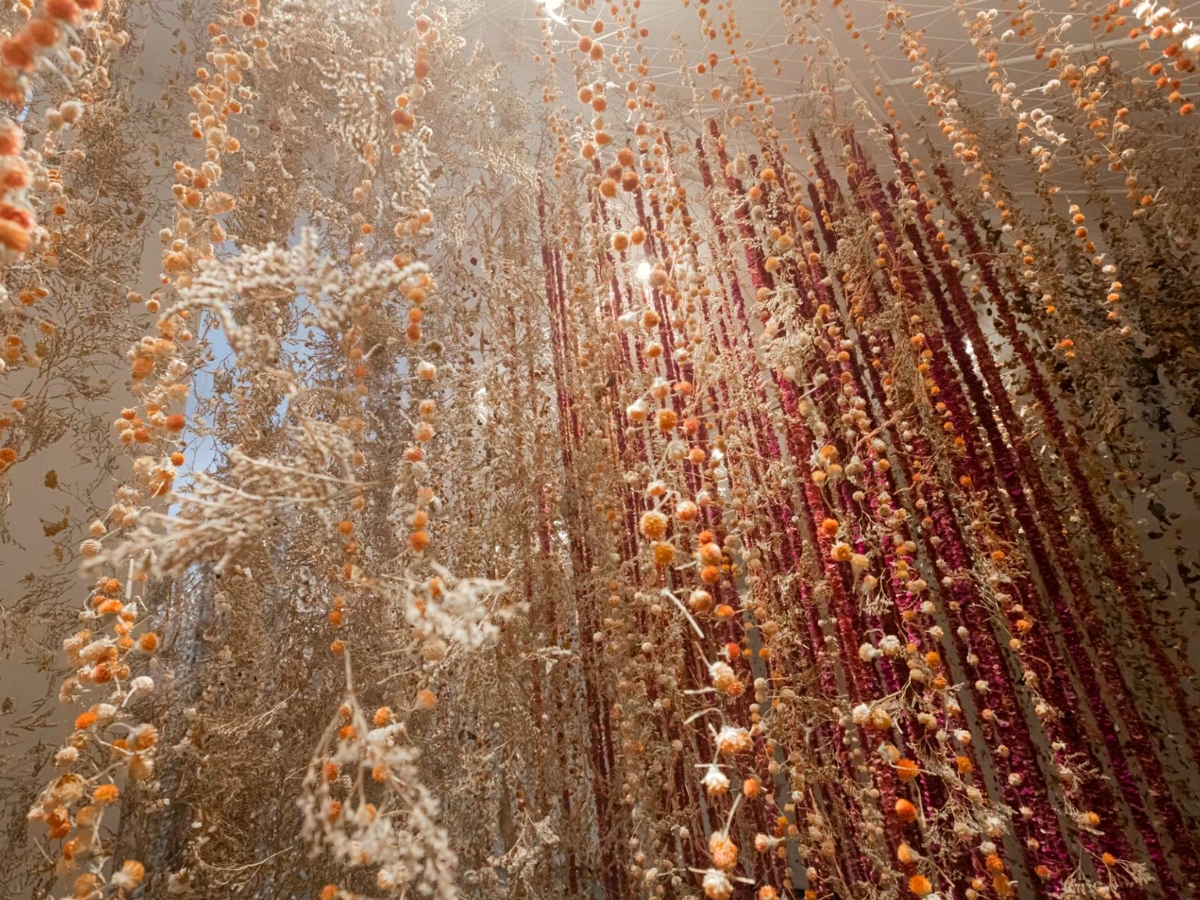 For millennia, dried flowers have been prepared for a vast array of uses ranging from decoration and fragrance to pigments and medicine. Rebecca's passion to work with dried flowers has strongly developed throughout the years and she's here to showcase the perennial charm of these flowers.
Intrinsically Exploring the Relationship With Nature
Her reinterpretations of existing structures invite the observer to roam around the room in a new way as she explores our relationship with the natural environment and the ways that blooms and botanicals have inspired cultures throughout history. Her distinctive artistic work is redefining what a creative pair of hands can do with flowers in her possession.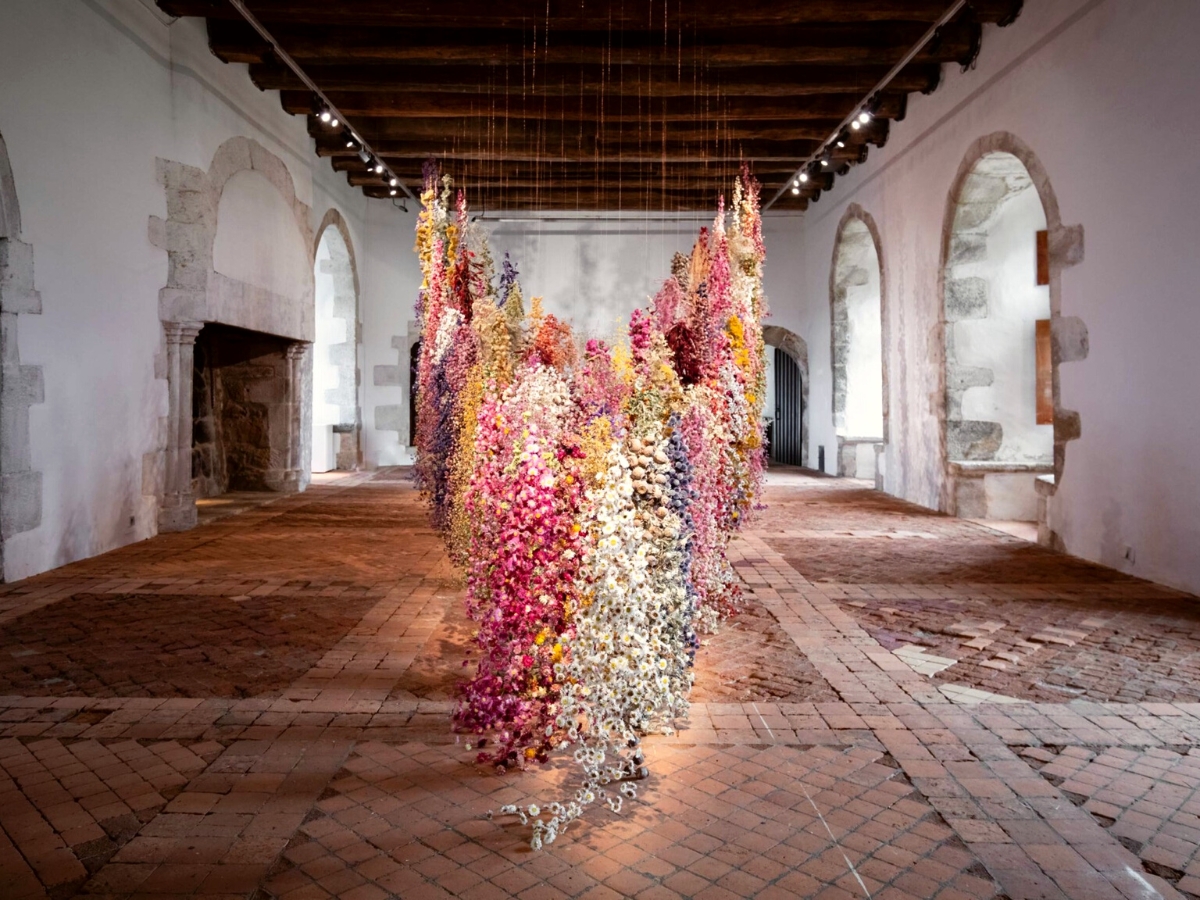 Dried Flower Installations by Rebecca Louise Law Being Exhibited in 2023
In Parma, Rebecca Louise Law draws inspiration from the city's culinary and medicinal history for her named work of art 'Florilegium', and in Brittany, France, she was invited to reimagine the Château de la Roche-Jagu's grand banquet hall. In the so-called 'The Womb', visitors entered an area that was bordered by delicate flower strands and walked up to a cocoon-like shape in the middle, which suggested a space that is simultaneously safe, strong, and delicate.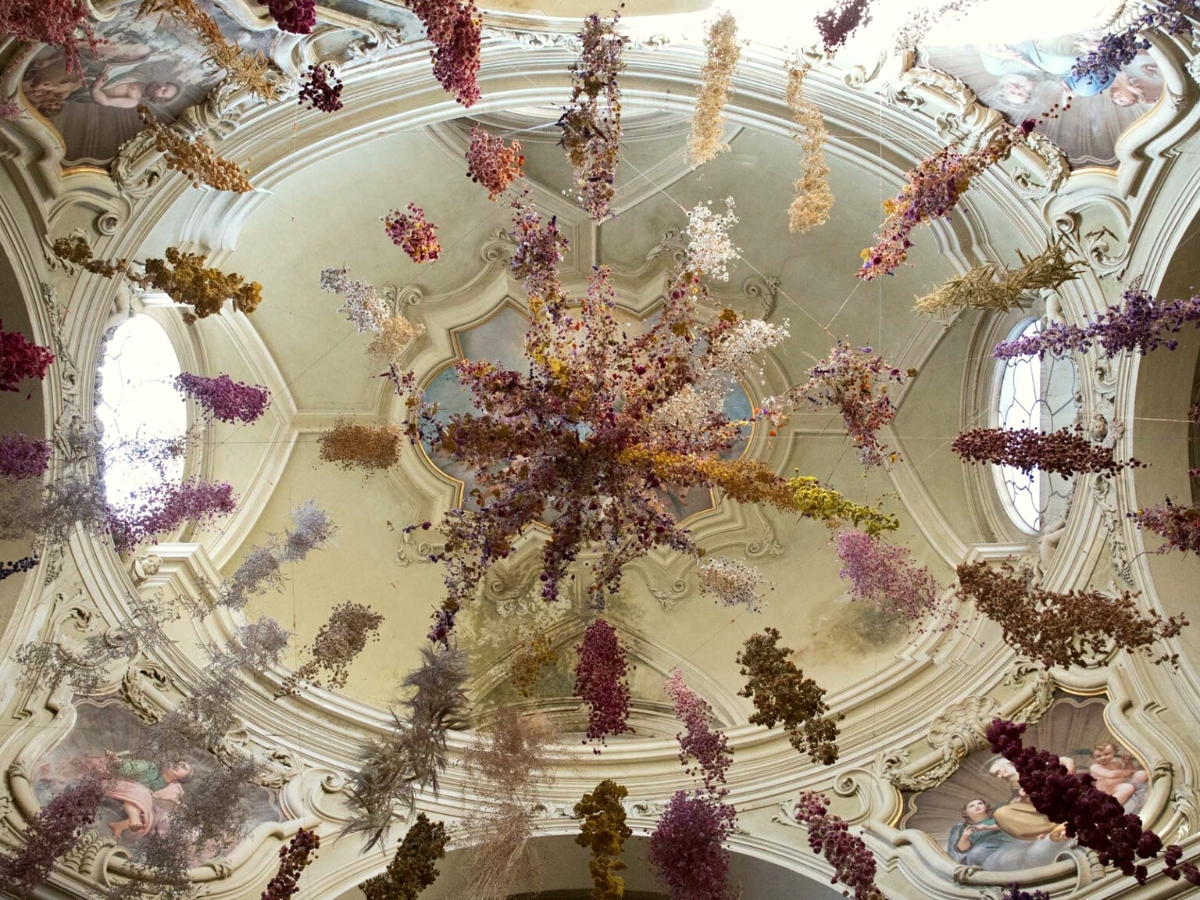 She creates long ribbons of greenery that may be hung from a structure to create long, curtain-like stretches or colorful volumes at varying heights by hand-sewing stems and fronds together and delicately wrapping them in a thin wire.
'Awakening' Dried Floral Installation
'Awakening', the first work in the Islands by acclaimed British creator Rebecca Louise Law, turns two galleries into an immersive experience honoring Hawaii's profound connection to pua. During this exhibition, Rebecca Louise Law will combine her own recycled botanical materials with newly grown Hawaii floral specimens and other found materials gathered and strung with the help of local community groups.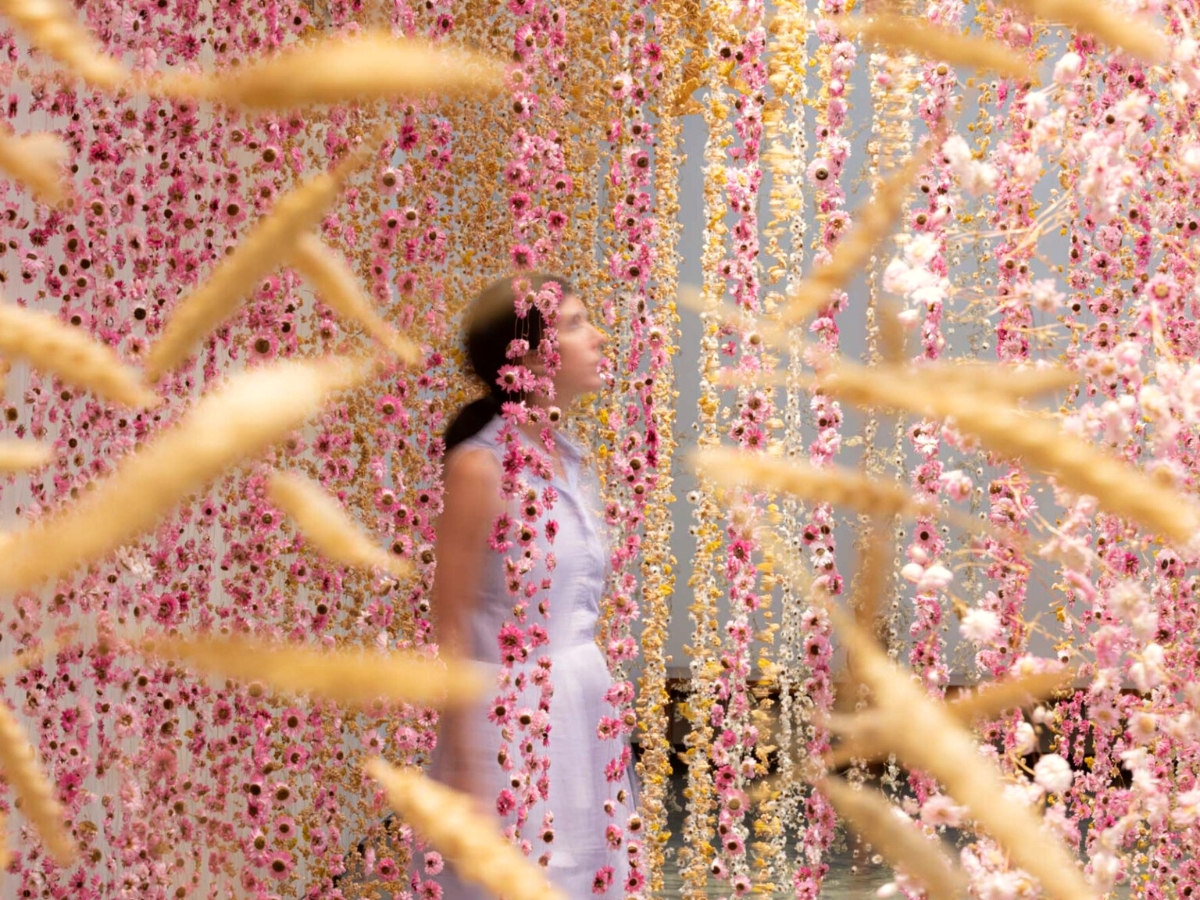 Reflecting Hawaii's unique ecosystem and landscape, this installation will invite people to reflect upon the beauty and fragility of nature in today's world. You can check more of Rebecca's sense of dried flower creativity here.
'The Womb'
At Meijer Gardens, Rebecca Louise Law has created an immersive installation named 'The Womb', working with dozens of volunteers and a team of horticulture staff who helped collect and string together flowers on location. Visitors are urged to build a connection with nature based on a recollection from the past like the artist did or one that is entirely fresh and unexpected as they pass through almost a million dried flowers. The whole impression blends emotion and bodily awareness, just as the artist intended.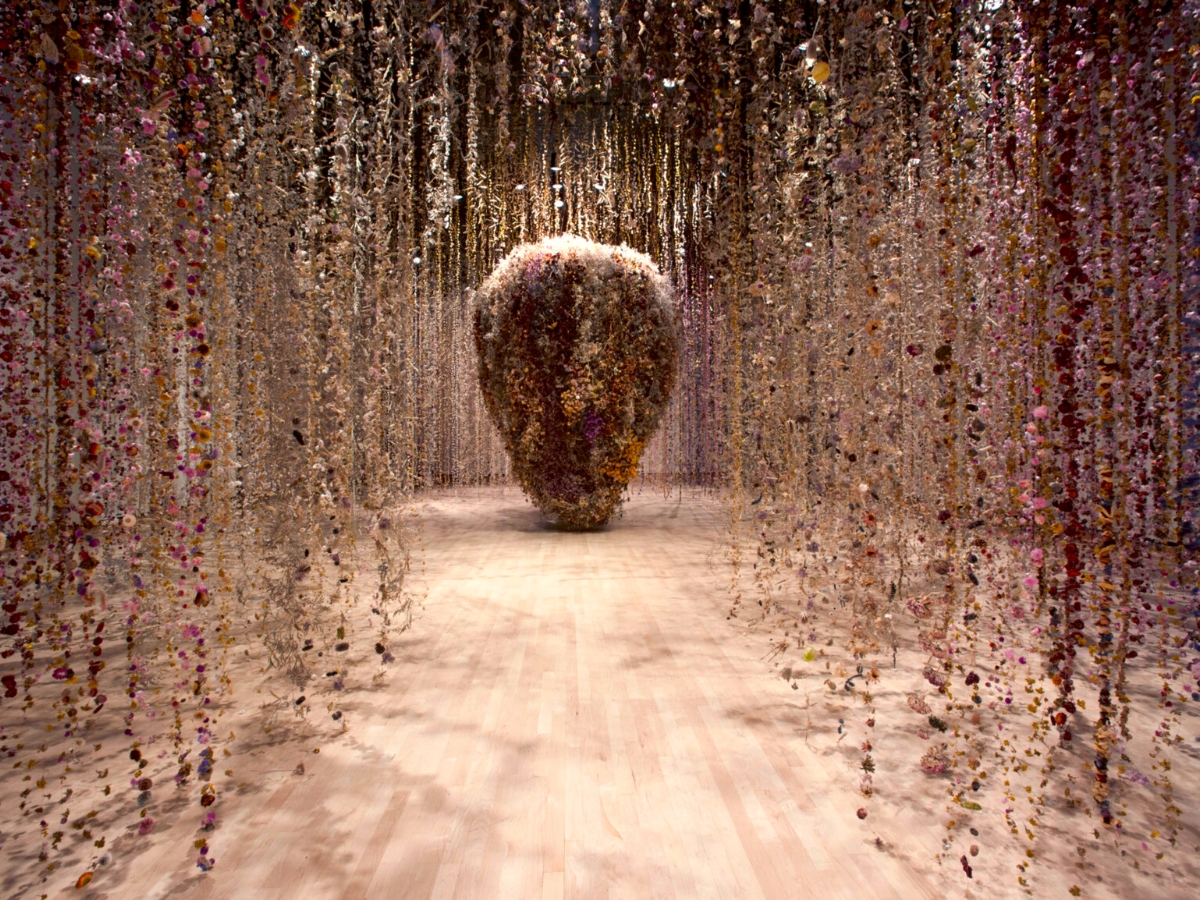 More About Rebecca Louise Law
Rebecca Louise Law (British, born in 1980) is known for creating immersive installations with natural materials. Preserved flowers have become the signature of her most recognized works. Individually sewn and suspended, viewers are often invited to navigate through them, discovering the diverse forms, colors, and textures of each specimen.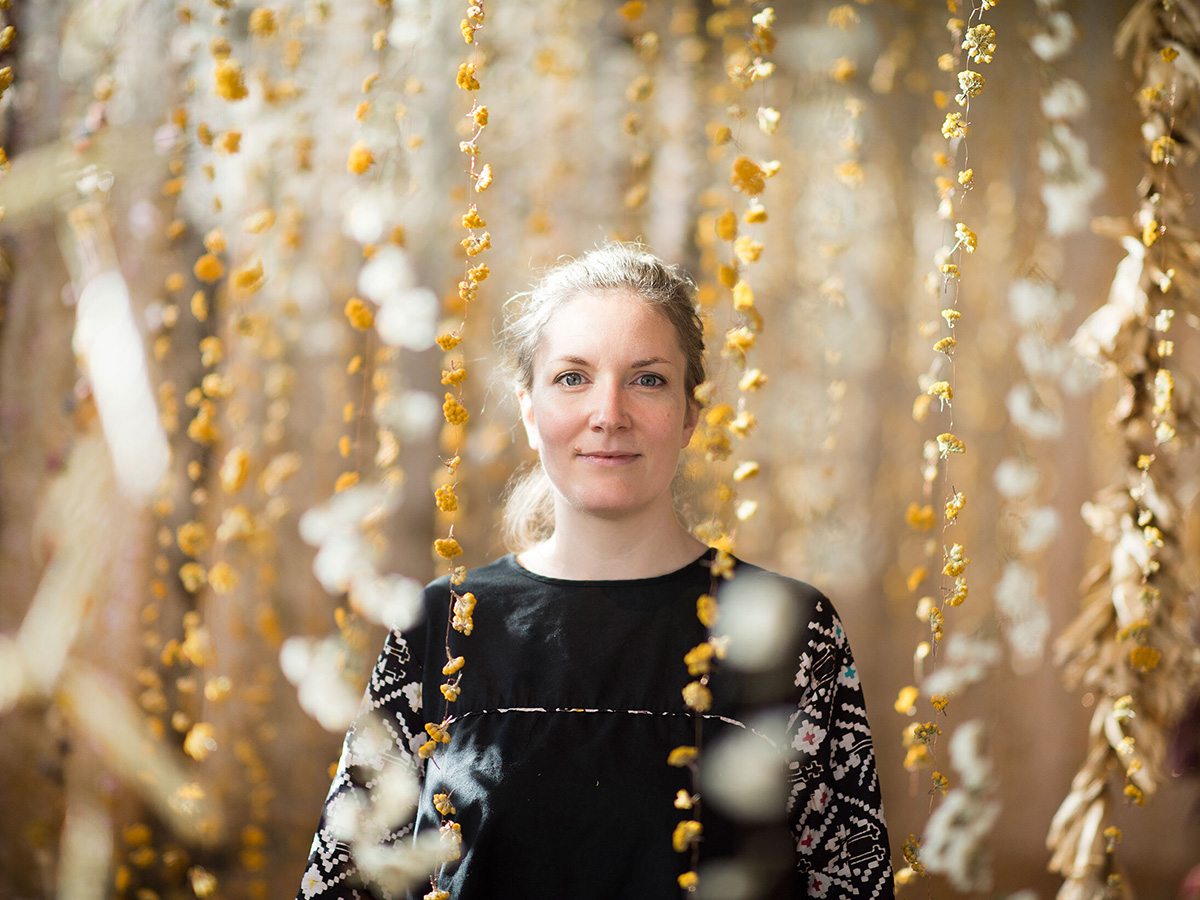 These colossal works are intentionally equivocal and while themes of symbolism, consumerism, sustainability, and life cycles often present themselves, the artworks also provide a harmonious sense of place for rest and contemplation takes precedence. To know more about her work, be sure to pay a visit to the website of Rebecca Louise Law.