When the bud is still closed and looked at from the outside, this rose looks almost like an ordinary pink rose. It's the center color that already lifts up a bit of the secret this rose holds. It's one of the colors in roses that many floral designers love to see in 2022, a nude tone, almost a sand-like color.
Rose Moon Dust
The people at Decofresh Roses see an enormous rise in demand for the Rose Moon Dust since the beginning of 2022, making this variety one of the most promising varieties for 2022. And after, as is to be expected; this color in roses will be trending for many years to come. Rose Moon Dust comes in a classic rose shape with medium to big head size. The performance is really well, it has a long vase life and blooms perfectly to display the sand-colored petals once fully open.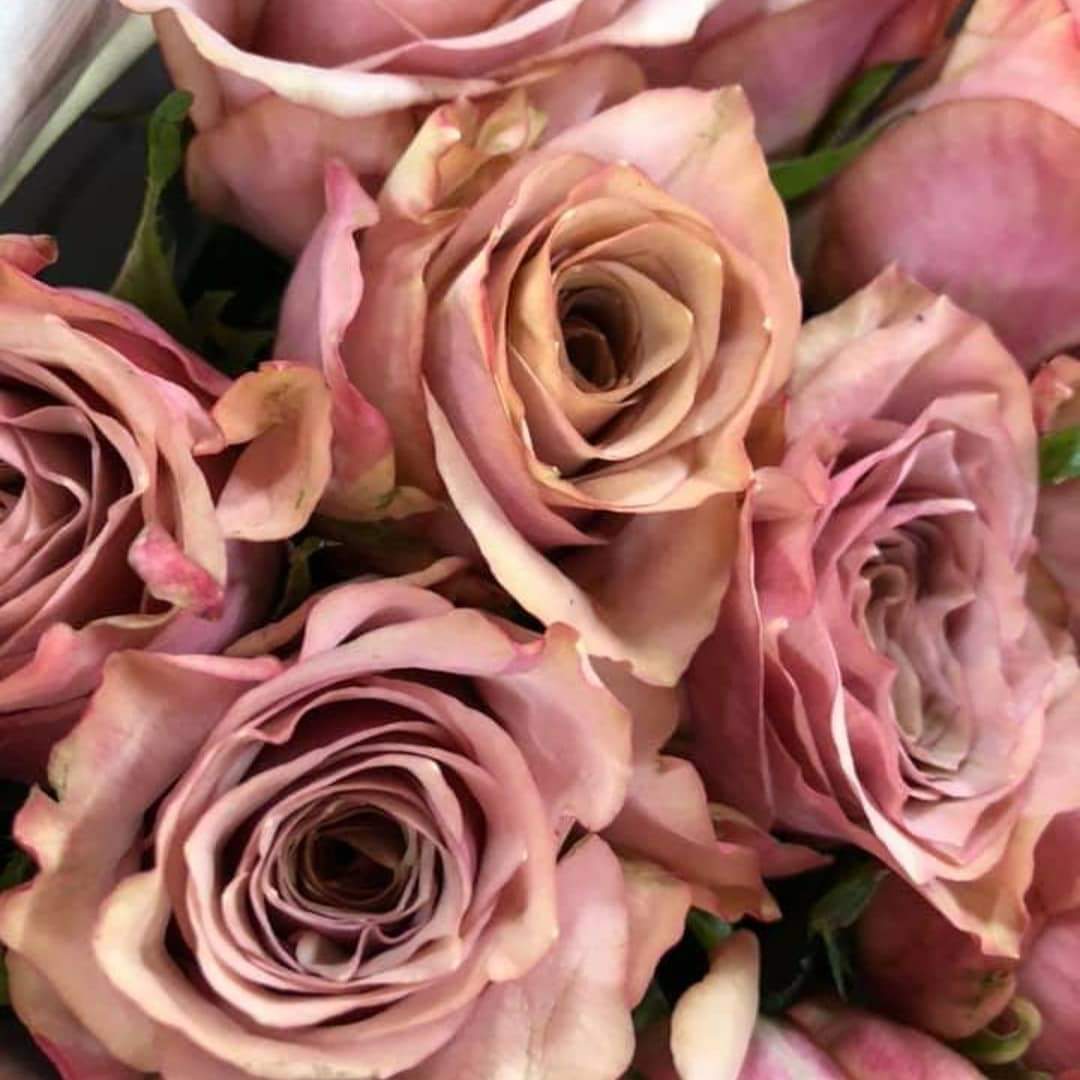 Rose Moon Dust Fits Perfectly in the Floral Trend Color of 2022
This rose fits perfectly in the Floral Trend Color of 2022, Genuine Pink. This trend color Genuine Pink, which is a dusty pink, is a color that has entered the digital revolution last year as a key color within digital art. Picked up quickly by top influencing floral designers around the world, Rose Moon Dust is in very high demand already and going to be everyone's fav for the remainder in 2022.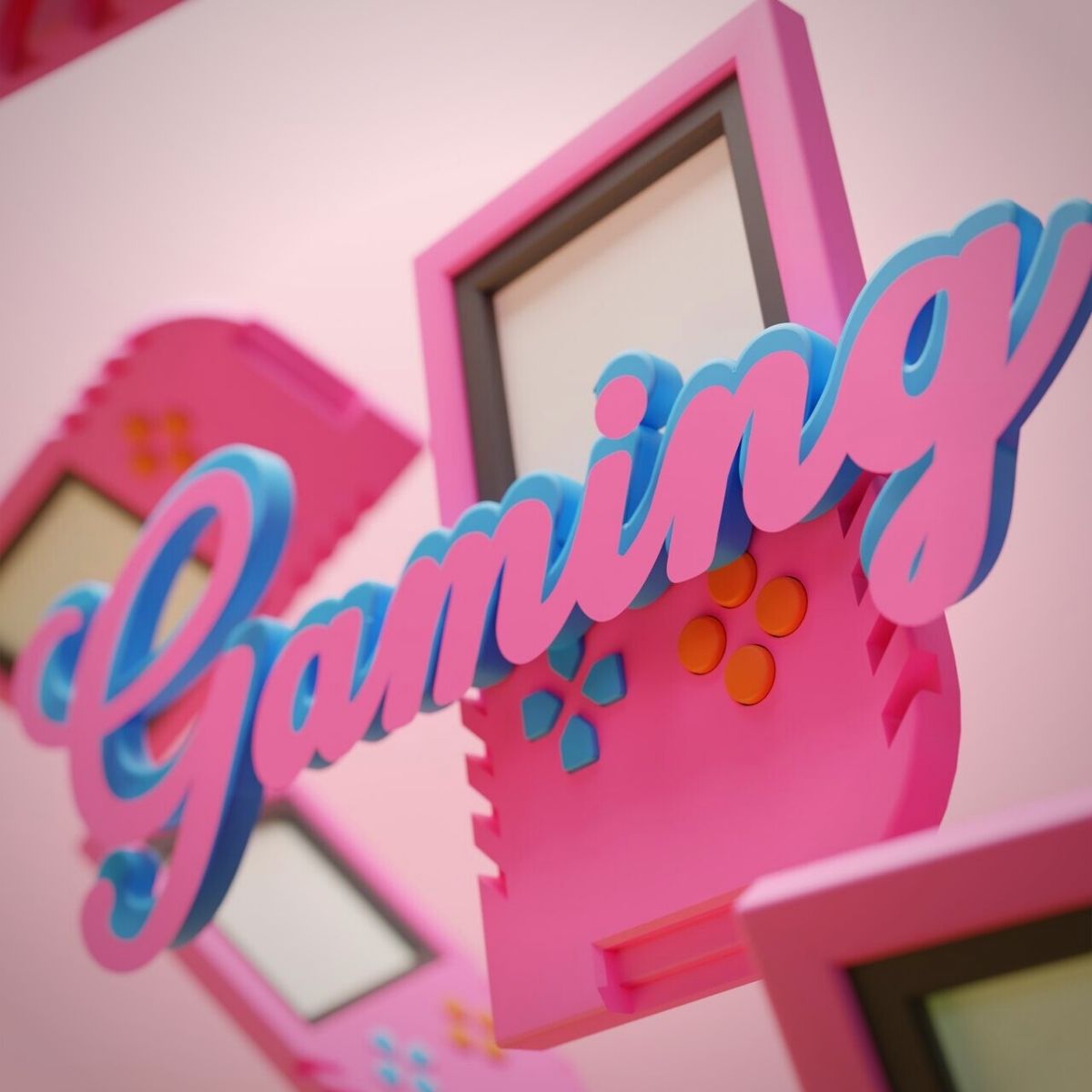 The Rose Moon Dust resembles the pink, and the dusty pink really well. It has many possible ways for florists to make floral designs in the floral trend color of 2022. Many floral designers nowadays want to incorporate flowers in floral arrangements in nude and sandy tones to give an extra modern touch to the designs. The sandy color of rose Moon Dust, once the flower is in full bloom, is an ideal tone to bring this wanted nudity into floral arrangements.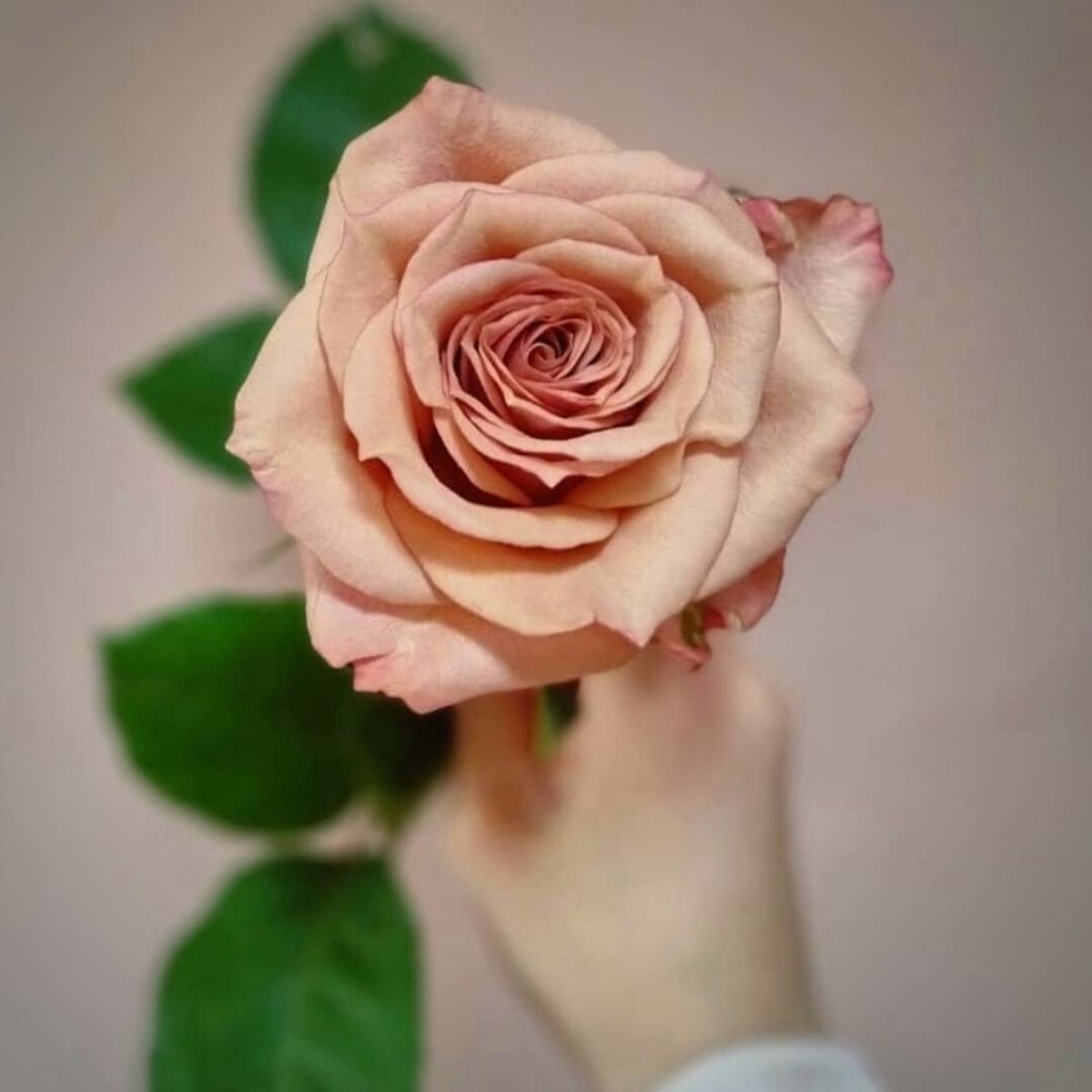 Image by @mrsneechsflowers
A Rosen Tantau Rose
Rose Moon Dust, like many other trendy roses today (such as Rose Barista, - read an article about this rose here: "The Warm and Inviting Shades of the Rose Barista" - and rose Green Island® Maleica) is created by the German breeders of Rosen Tantau. Last summer they presented a brand new website that is def worth having a look at when interested in their rose assortment. A website entirely dedicated to beautiful cut roses: cutroses.rosen-tantau.com.

Moon Dust for Your Magic Touch
The people from Decofresh Roses describe the Moon Dust rose the following way:
"A breathtaking rose with a sophisticated character, mainly due to the magical color tones, a vintage latte-pink center embraced by darker rusty pink-colored outer petals. Moon Dust will give your floral design a magic touch and fits lots of different occasions with a romantic touch."
We can only agree to that!
Rose Moon Dust in design by Gregor Lersch